Does it snow in Turkey? Yes, yes, it does. Here is where to find snow in Turkey – or how to avoid it.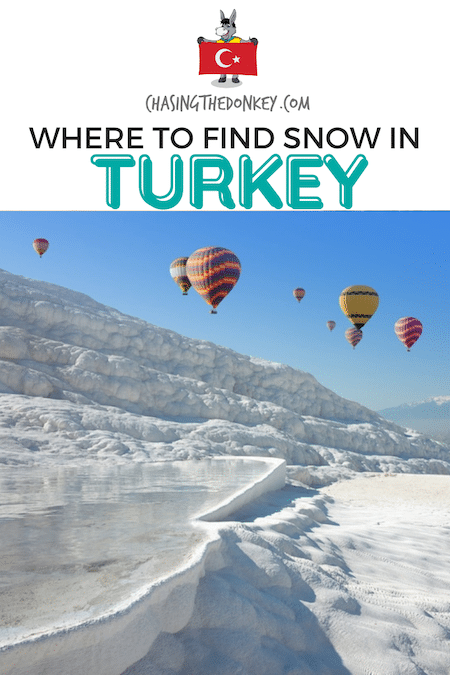 When you picture Türkiye in your mind, you'll probably have beaches pop into your brain. For that reason, it is quite a shock whenyou tell people that, yes, it does snow in Turkey!
During the summer months, temperatures can exceed 40 degrees and, in the last few years, have gone even higher still. Yet, the mercury plummets during the winter, and even the south coast can be very chilly. Even the usually very warm Antalya sees snow-capped mountains as its backdrop during winter.
So, what do you need to know if you want to see snow in Türkiye or perhaps you want to avoid it?
Where Does It Snow In Turkey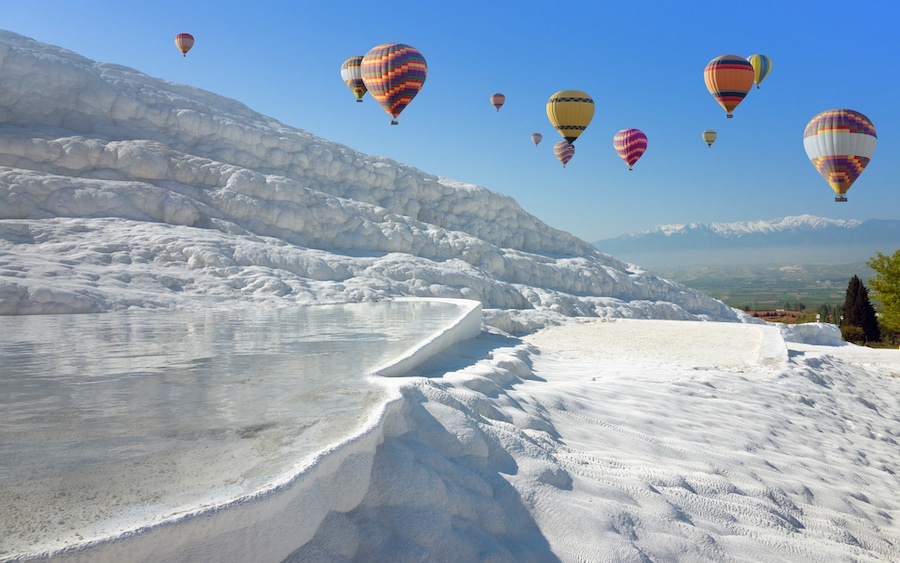 It can snow anywhere in Türkiye if it gets cold enough! Over the last two years, we've seen even more extreme weather, probably due to climate change, which has meant snow in even the most unlikely of places. Even the usually mild beach resorts on the south coast saw a covering of snow last year.
But some places regularly see snow when the winter comes around.
Istanbul usually sees a covering of snow at least once during the winter months, but we'll get onto that shortly! However, the central part of the country, including the area around Ankara, often sees snow during the winter, and sometimes it can be heavy. That means it can snow in Cappadocia, and it looks utterly magical when it does!
The east and southeast of Turkey also receive good snowfall every winter, and even the Black Sea Coast, including Samsun and Trabzon. Bursa is another city that often sees snow during the winter.
TRAVEL COMPANIES WE USE AND TRUST
Best Places To Enjoy The Snow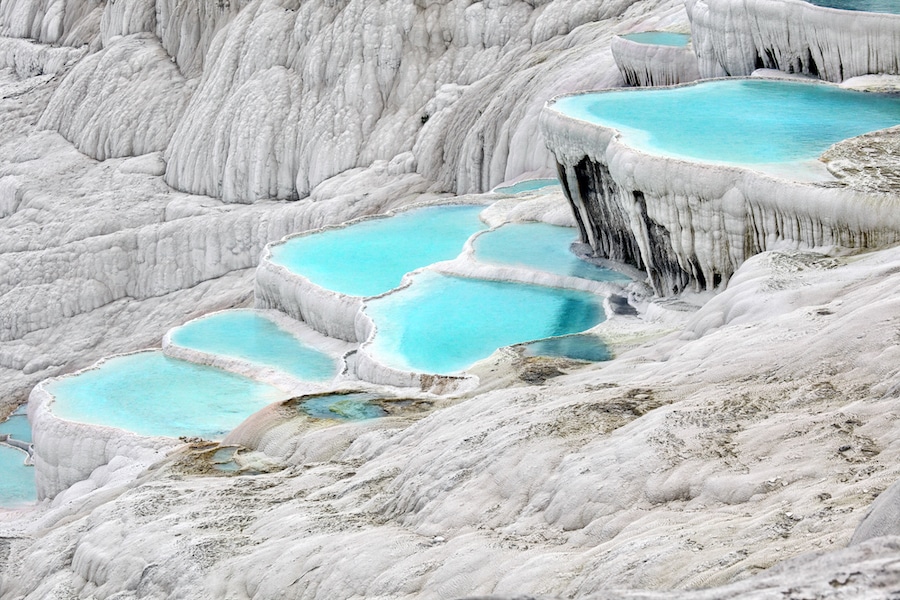 If you want to see snow when you visit Turkey in the winter months, you should undoubtedly head to Bursa, Ankara, the Black Sea coast, Kayseri, and the east of the country, including the southeast, around Van. These areas won't disappoint you in your hunt for white powder. However, if you want beauty, then Cappadocia will more than serve.
In particular, Konya and the area around Cappadocia can get very cold during December and January. While the rest of the country may experience rain, especially on the Aegean coast, this area will see that rain turn to snow.
Istanbul sees snow, but not to the same degree as it used to. And if it does snow in Istanbul, it usually turns to rain and doesn't stick around for too long. So, if you want snow, perhaps don't bank on it in Istanbul – unless you're fortunate and the time you visit well!

Popular Ski Resorts In Turkey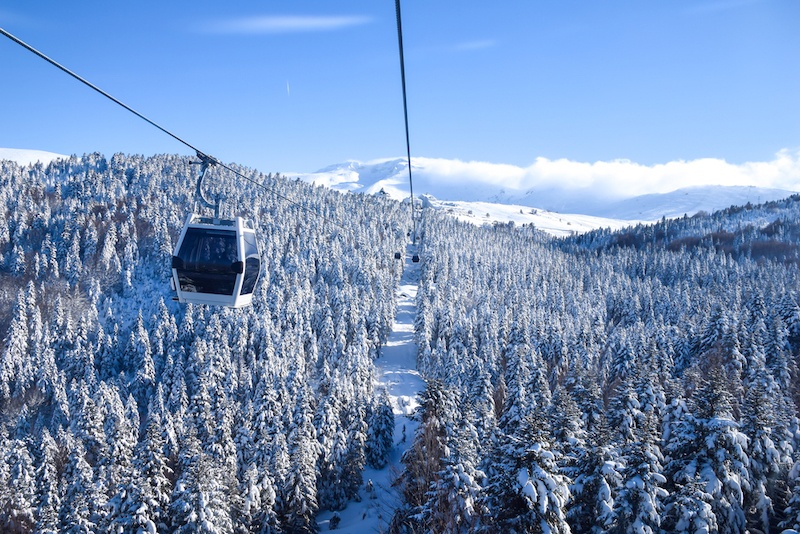 Uludag, Ski Resort
Turkey has some fantastic ski resorts, and the most famous place to enjoy the snow in Turkey is Uludag, which is very close to the city of Bursa, and around 2 hours by car from Istanbul. The Uludag Ski Resort in Turkey is a great place to hit the slopes and enjoy some winter fun. The resort offers a variety of different slopes and trails for all levels of skiers, from beginners to experts.
There are also plenty of amenities here, such as restaurants, bars, and shops. And if you're looking for even more excitement, the resort also offers night skiing. So whether you're looking to enjoy a leisurely day on the slopes or challenge yourself with some black diamond runs.
Uludag is simply beautiful, and you'll have guaranteed heavy snowfall to enjoy if you visit from December until the end of January.
Erciyes, Kayseri Ski Resort
Erciyes, Kayseri Ski Resort in turkey is one of the most popular ski resorts in Turkey. It is located in the Central Anatolia Region and has an altitude of 2,917 meters. The summit of Erciyes mountain offers a stunning view of the city of Kayseri and the surrounding area. The resort has 21 ski slopes with a total length of 40 kilometers. There are also two ski schools, one for beginners and one for advanced skiers. Erciyes is a great place to spend a winter vacation with family or friends.
Davraz Mountain Resort, Isparta
Davraz Mountain Resort is a great place to enjoy the outdoors and experience some of Turkey's natural beauty. The resort is situated in Isparta province, which is known for its lush green landscapes. There are plenty of activities to keep you busy at Davraz, including hiking, biking, and horseback riding. You can also take a cable car up to the top of the mountain for some stunning views. If you're looking for a place to relax and rejuvenate, Davraz Mountain Resort is the perfect spot.
Palandoken Ski Resort
Palandoken Ski Resort is one of the most popular ski resorts in Turkey. It is located in the province of Erzurum, in the east of the country. The resort is situated at an altitude of 2,200 meters (7,218 feet), making it one of the highest resorts in Turkey.
The resort has a long ski season, from mid-November to mid-April. During this time, there is plenty of snowfall, and the conditions are ideal for skiing and snowboarding. Palandoken Ski Resort has a wide range of slopes to suit all abilities, from beginners to experienced skiers. There are also several off-piste areas for those who want to explore more challenging terrain.
The resort has a good selection of accommodations, restaurants, and bars. There are also a number of activities on offer, such as sledding and ice skating meaning you can really enjoy all of the snow in Turkey.
Does It Snow In Istanbul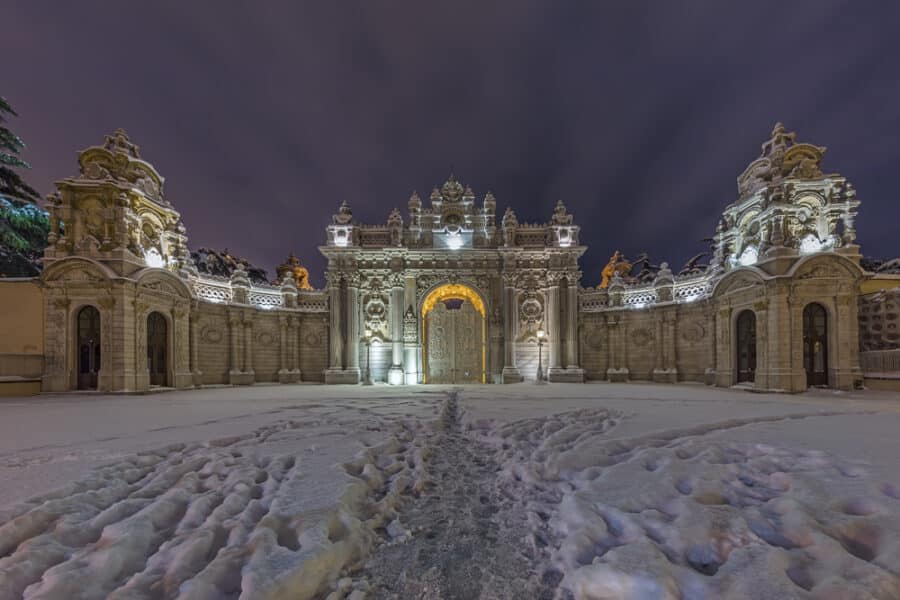 Of course, everyone wants to see that snow-covered Istanbul cityscape in person, and if it does happen to snow during your visit, you won't be disappointed. Istanbul is beautiful no matter the weather, but it turns into a magical landscape beyond words when the snow falls.
So, does it snow in Istanbul? Yes, it does, but it's not heavy by any means, and you can go years without any snow. In general, if it's going to snow in Istanbul, it will do so in late December and January. Snow doesn't stick around too long in the city either, with an average of about 3-4 days maximum.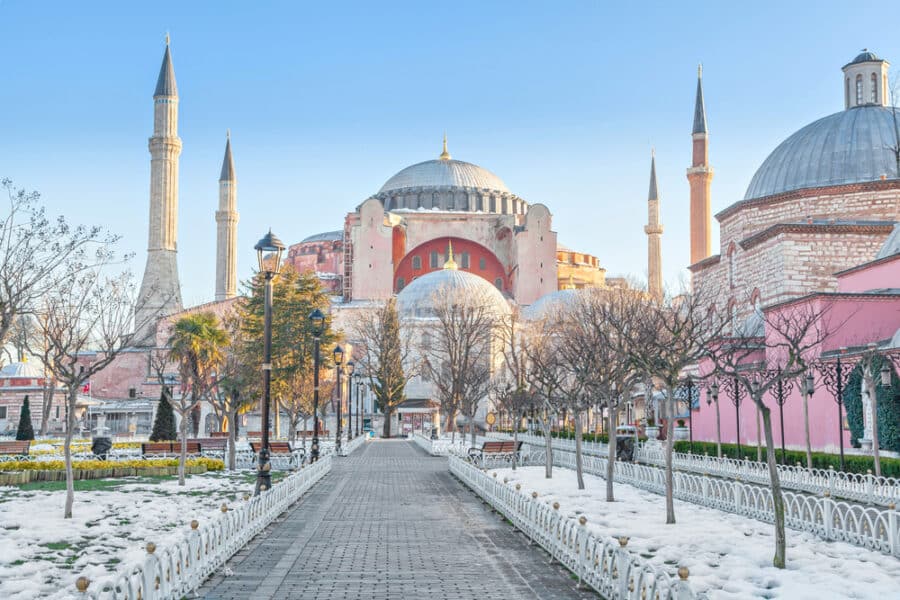 Whether or not the white stuff graces your visit, you should make sure that you take warm clothing with you when visiting Istanbul during the winter months. It can be mild, but when it's cold, it's freezing! The wind that blows off the Bosphorus is very chilly indeed, and it can often rain without much warning.
It's not unusual for the temperature to fall to single figures in December during the daytime, and it can hover around 3 degrees at night during January or possibly lower in some cases.
If you're expecting snow when you're in Istanbul, make sure you wear boots and not trainers/sneakers. Many of Istanbul's streets are cobbled and can become very slippery when it rains, let alone when it snows. Istanbul is also a very hilly city; sometimes, those hills can seem like mountains! Simply take your time and try your best to avoid any hills that look like they could turn treacherous. If you're not sure, follow what the locals are doing!
DOES IT SNOW IN TURKEY FAQs
Does it snow in Turkey during the winter?
Yes, Turkey experiences snowfall during the winter months, especially in regions with colder climates and higher altitudes.
Which areas of Turkey are more likely to get snow?
Eastern Anatolia, the Black Sea region, and parts of Central Anatolia are more likely to receive significant snowfall during winter.
What are some popular destinations to experience snow in Turkey?
Places like Erzurum, Kars, Uludağ, and the Cappadocia region are popular destinations for experiencing winter and snow-related activities.
Is it possible to go skiing or snowboarding in Turkey?
Yes, Turkey has several ski resorts where you can enjoy skiing, snowboarding, and other winter sports during the snowy season.
When is the best time to visit Turkey for snow-related activities?
The best time for snow-related activities is usually from December to March when most of the snowfall occurs in the mountainous regions.
Can I see snow in major cities like Istanbul?
While it occasionally snows in Istanbul, significant snow accumulation is rare. The city might experience light snowfall, but it doesn't last long.
Do I need any special equipment or clothing for visiting snow-prone areas in Turkey?
If you plan to visit snow-prone areas or ski resorts, it's advisable to wear warm clothing, including jackets, gloves, and hats, and bring appropriate footwear.
Now you can know that, YES! it does snow in Turkey; we hope that you enjoy many snowy days in Turkey!