If you're visiting Turkey in December, then this is your one-stop guide. I have lived and worked in Turkey for 12+ years, and here is everything I think you should know.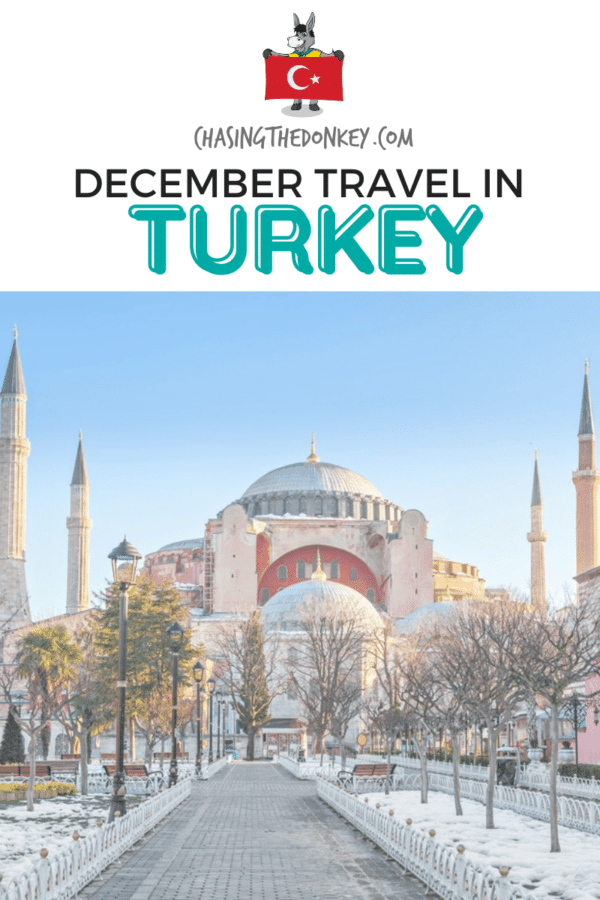 There are a lot of misconceptions when it comes to Turkey's weather. Of course, it's super hot during summer, and everyone loves to splash around in the pool or hit the beach. Rightly so!
But that thought extends throughout the year when it's actually quite far off the mark!
Many are surprised to realize that it can actually snow in Turkey. Yes, really! While it's not likely to blanket the south coast beaches in white stuff, it can drop quite cold, and if you head to Istanbul or Ankara in particular, you're very likely to see a dusting of snow at the very least.
So, no, we're not all swimming in December and splashing around with a strawberry daiquiri in our hands. Not unless you head to a heated pool, of course.
But that doesn't mean that visiting Turkey in December isn't a good idea. You'll actually get to see a whole different side to this huge and varied culture, and you'll also avoid the crowds, which is ideal for exploring.
So, what can you expect from a visit to Turkey during the last month of the calendar year?
TRAVEL COMPANIES WE USE AND TRUST
Weather For Turkey In December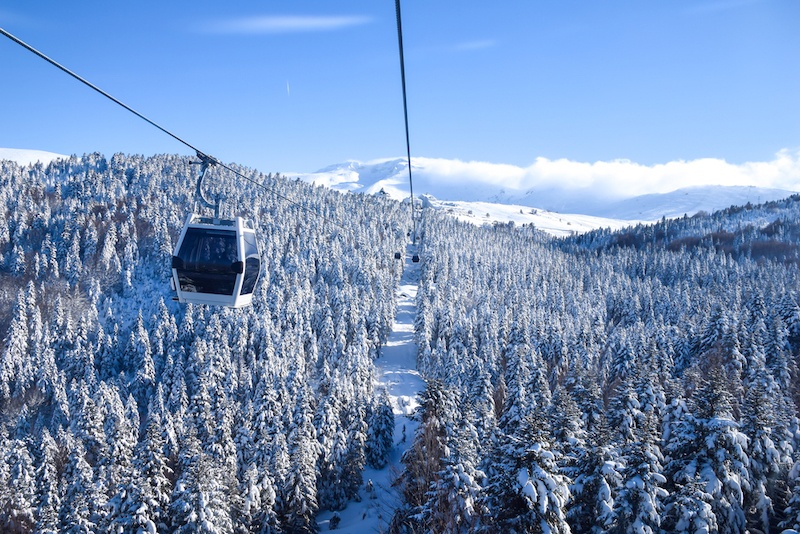 December isn't the coldest month of the year; that's January when it very rarely gets over 10 degrees anywhere and often dips below freezing in mountainous areas. But December can be freezing indeed, depending on where you go, and you are likely to experience rain and possibly even snow.
For instance, if you enjoy skiing, then head to Uludag near the city of Bursa. This is a high quality ski resort, and you'll see plenty of the white stuff at this time of year. Very festive! However, you'll need warm clothes as it dips well below freezing during the night.
If skiing isn't what you're looking for, there are countless other spots to visit in December. Istanbul is always popular during winter; if you do get snow, it's a truly magical picture.
However, it's less likely than in January. You will see grey and cold, but it's the ideal time to explore because cooler temperatures make everything so much easier – exploring Istanbul in the summer when it's hot is NOT fun.
You can expect temperatures somewhere around 10 degrees during December, although there are the odd days when it's a bit warmer. You'll also have a mixture of rain and bright days, so it's a real mixed bag. It doesn't make packing easy, but layers will see you through.
If you head to the south coast resorts, which are usually packed during the hot summer months, you'll see a totally different picture. Here, the winter months, including December, are quite mild; sometimes, you can experience temperatures in the mid-teens.
It can rain, and the odd storm will pass through, leaving the whole place pretty soggy. But these situations are usually relatively short-lived. You're very unlikely to see snow unless you visit Antalya and look up at the high mountains that are generally snow-capped at this time. It's very scenic, that's for sure.
Izmir is a pretty similar picture, and if you visit Ankara, you can expect weather identical to Istanbul, although with a higher chance of snow and slightly colder temperatures.
Best Places To Go In Turkey In December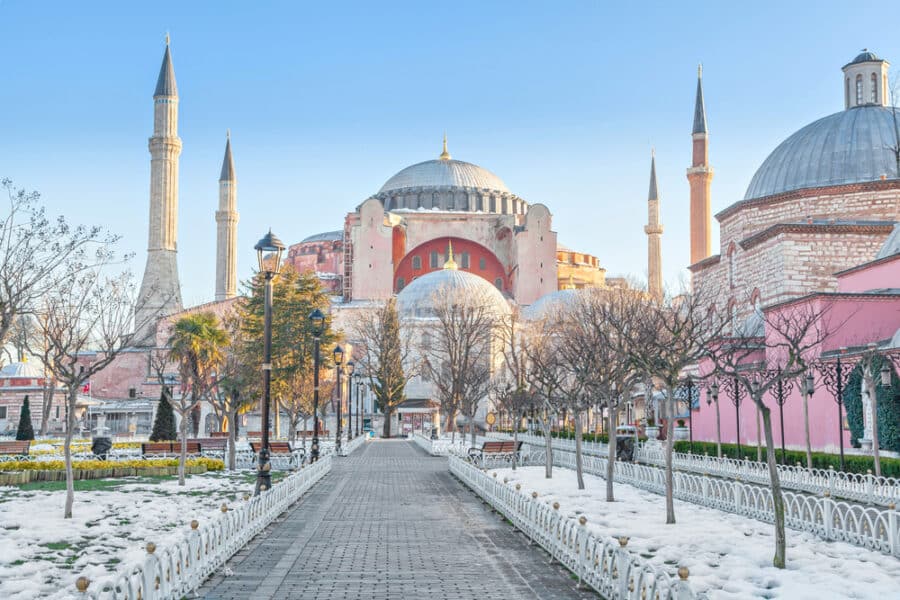 For me, it's Istanbul. Nothing is better than visiting this culture-packed city during the winter months; December has that festive feel. While Christmas isn't celebrated (this being a Muslim country), you will see Santa everywhere, trees, and sparkling lights – but this isn't for Christmas; it's all for New Year, or Yılbaşı when everyone goes all out celebrating, eating a large meal, and giving presents.
The south coast resorts, including Antalya city, are great places to visit at this time if you want to see a more chilled-out way of life and try authentic food.
Izmir is also great at any time of the year, and you can explore in lower temperatures, making walking so much easier.
Can You Swim In December In Turkey?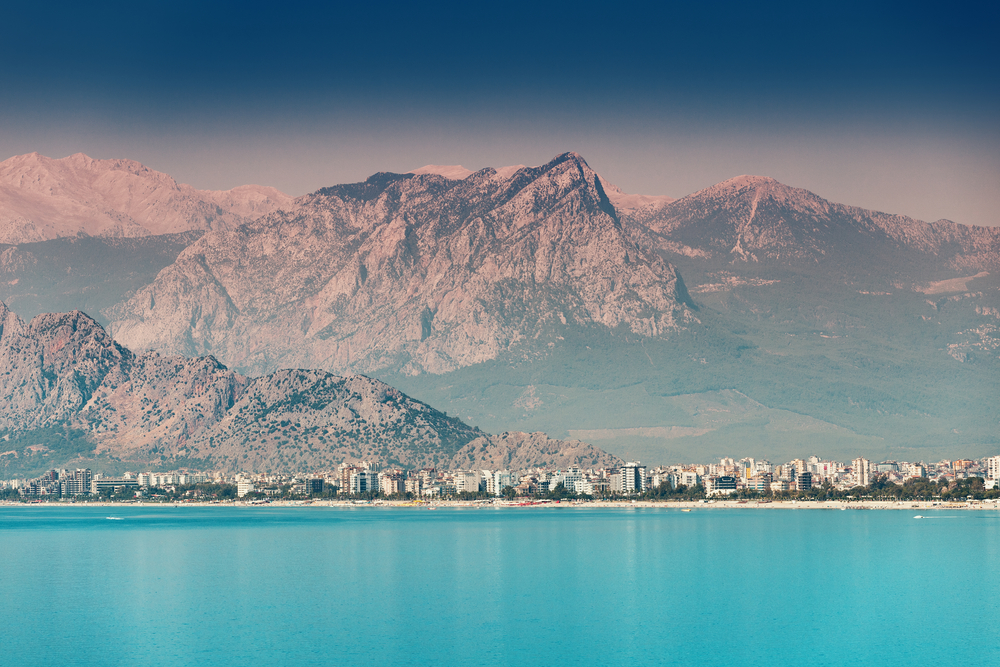 If you like icy sea, then yes, but generally, no!
Sea temperatures are very cold at this time of year, so keep your swimming confined to indoor pools unless you want to catch a chill!
Major Festivals & Events In Turkey In December
December isn't the busiest month in terms of festivals and events across the country. The reason is because everyone is gearing up for the biggest one of the year – the New Year!
Santa Claus Festival
Around 6th December every year, the Santa Claus Festival occurs in Demre, Antalya. This is where a man dubbed as Santa Claus lived, and he's known locally as Noel Baba, or Father Christmas to translate.
Head to the 4th century Saint Nicholas Church in Demre on 6th December and enjoy festivities.
Yılbaşı
The biggest event of them all happens on 31st December – Yılbaşı! There are parties, huge banquets, families coming together, huge shopping sales, concerts, fireworks – you name it, you'll find it!
If you want to attend a particular bar or restaurant on this day, you must book well ahead of time, especially in Istanbul. You'll also find large hotels have massive parties which you can book and pay for ahead of time, usually including a show of some kind and a huge meal to enjoy.
Turkey In December – What To Pack & Wear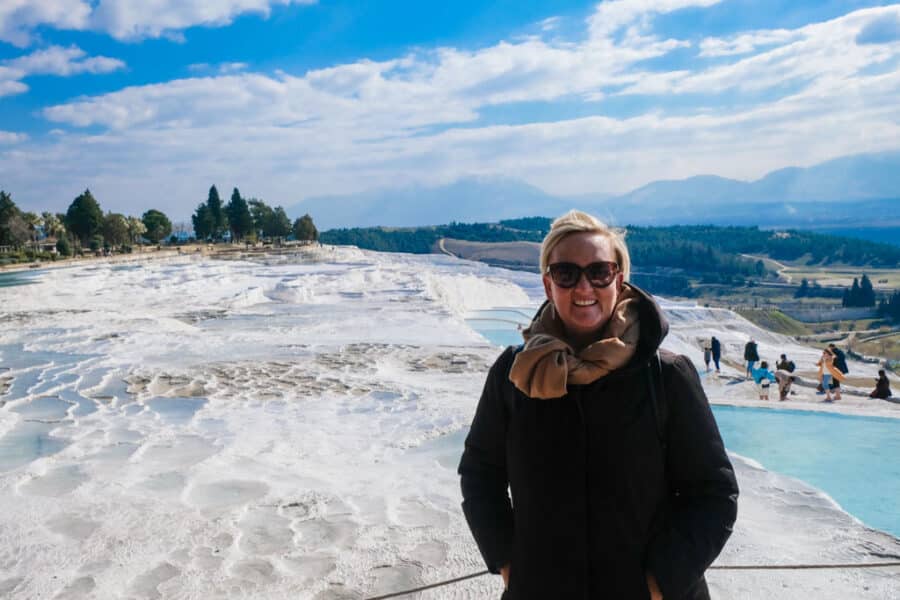 Whether you're going to the south coast, Istanbul, or anywhere in between, it's best to pack an oversized coat, an umbrella, and some boots. That way, you're covered for all bases!
Other than that, layers are a good idea. Some days are warmer than others, and you might find that sweaters under a coat make you too hot. So, if you layer up, you can always take off what you need and find a happy medium.
In Istanbul especially, you'll need warm clothes for the evenings when temperatures drop. If you're heading to this huge city during New Year, dress up with all your sparkling attire, as you'll find that people don their party clothes for this special night! But again, you'll need a coat!
Is Turkey In December A Good Idea?
Yes, why not?! As long as you know that you're not going to get the summer vibe, you're good to go. Instead, view this as the best opportunity to see a different side of Turkey, no matter where you choose to go.
However, remember that in the tourist resorts, you'll find most bars and restaurants are closed for the season. Antalya City is the exception there.
You'll find cheaper prices in December, although you'll see them rise dramatically for the New Year celebrations. You'll also be able to explore without crowds and in much more comfort.
Turkey's major tourist attractions, such as Ephesus, Pamukkale, Cappadocia, all of Istanbul, and the like, are open during the winter months, and it's much easier to explore when crowd levels are low.
TURKEY IN DECEMBER FAQS
What are the temperatures like in Turkey in December?
It is cool this time of year. Temperatures range around the country, but averages are from 7 C to a high of 17 C. It is rarely below freezing in Istanbul during the month of December. All that being said, pack warm clothes and layers to fully enjoy outdoor exploration at this time of year.
Does it snow in Turkey in December?
It can both rain and snow during December. December is the warmest winter month in the country, so huge snowdrifts aren't typical, but a little dusting is!
Is it worth visiting Turkey in December?
Absolutely! You'll experience fewer crowds, less intense temperatures, cheaper prices and you can still explore almost all of the most popular attractions, including Cappadocia.
It's a great time to splurge on luxury accommodation as many places drop their prices significantly.
Do they celebrate Christmas in Istanbul?
As a predominately Muslim country, Christmas isn't celebrated the way it is in other areas of the world. However, you will find pockets of the city (as well as Izmir & Antalya) with Christmas decor and festive lighting.
The highlight of visiting Istanbul on Christmas is that everything will still be open!
What are the best places to visit in Turkey in December?
Istanbul
Turkish Seaside
Hot Springs (Pamukkale)
Uludag & Other Ski Resorts
Izmir
So yes, grab some layers of a thick coat and head off to explore Turkey in December!