Privacy & disclaimers →
How To Enjoy Antalya In Winter & The Best Things To Do In Antalya
As the summer season comes to an end, many travelers have already bid farewell to Antalya's sun-kissed beaches and bustling streets. But did you know that this charming city still has so much to offer during the off-season?
From fascinating historical sites to delicious culinary experiences, there are countless reasons why Antalya is worth visiting beyond summertime. So please put on your cozy sweater and join us as we explore the hidden gems of this Turkish gem!
If you are looking for a guide on activities to do in Antalya during winter, we have it all here. This is what I recommend:
Introduction To Antalya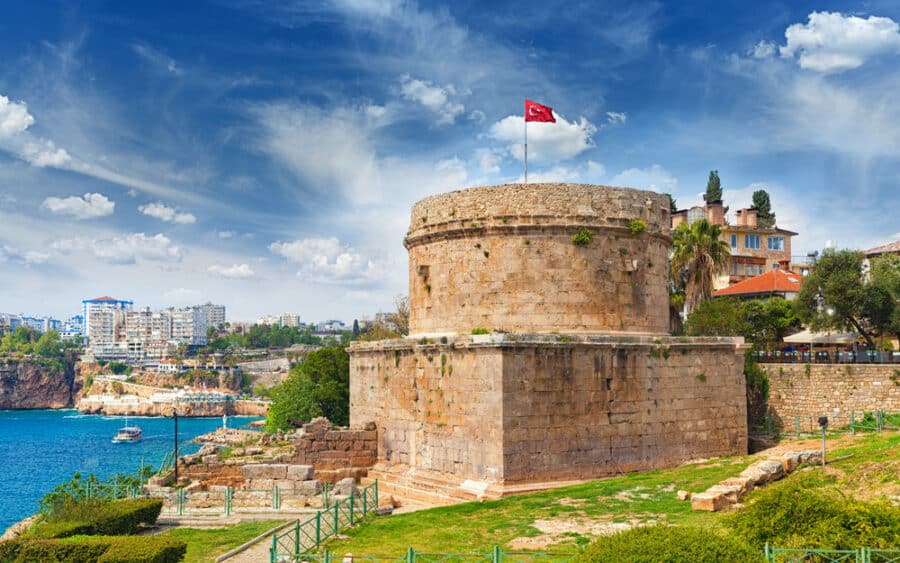 Antalya is a city located on the Mediterranean coast of Turkey. It is the largest city in the province of Antalya and the seventh most populous city in Turkey. The city is situated on a clifftop overlooking the Mediterranean Sea.
As one of Turkey's most popular tourist destinations, Antalya is home to some of the best beaches in the country. In addition to its sandy beaches, Antalya also offers several historical and cultural attractions. For example, the Old Town (Kaleiçi) is a well-preserved Ottoman-era neighborhood that features traditional Turkish architecture.
Although Antalya is best known as a summer resort town, plenty of attractions and activities in Antalya remain to enjoy during the off-season.
What To Do In Antalya During Off-Season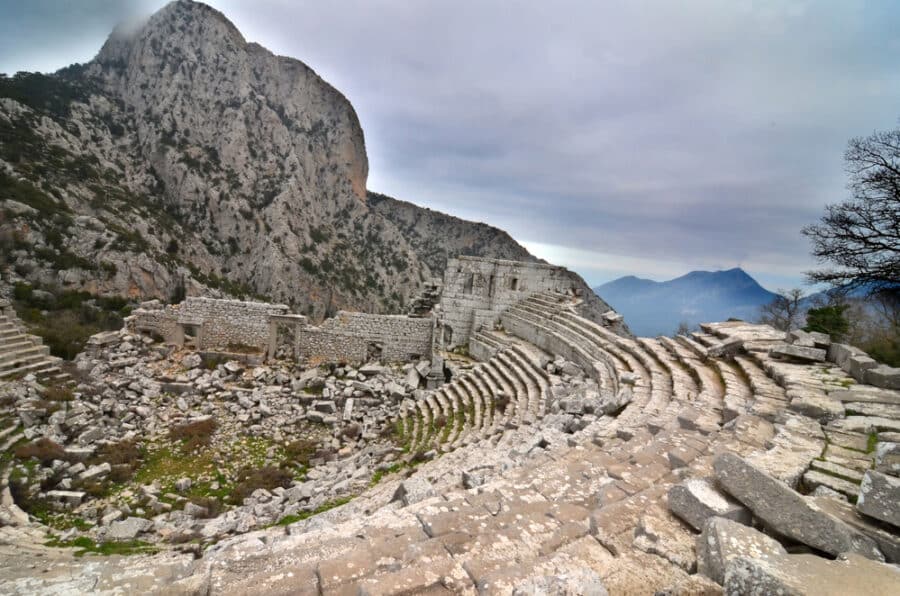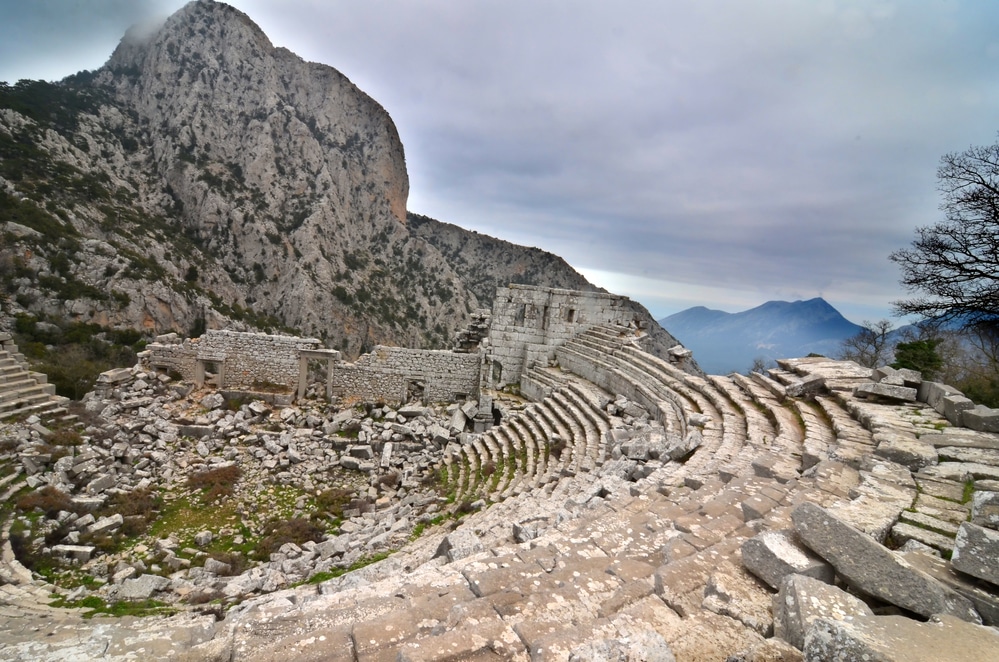 Off-season in Antalya is the perfect time to explore the city's unique charm. From its stunning beaches and turquoise waters to its ancient ruins and vibrant nightlife, there is something for everyone in Antalya.
Here are some things to do in Antalya during the winter:
Visit the Beach: one of the best things about Antalya is its stunning beaches. With their turquoise waters and white sand beaches, they are a sight to behold. During the off-season, the beaches are less crowded, making it the perfect time to relax and read a good book
Explore the Ruins: another great thing about Antalya is its rich history and culture. The city has several ancient ruins, including the famous Hadrian's Gate. Off-season is a great time to explore these ruins as they are less crowded than during peak season
Enjoy the Nightlife: Antalya is also known for its vibrant nightlife scene. There is something for everyone, from bars and clubs to restaurants and cafes. Off-season is a great time to enjoy this scene, as many of the city's best bars and clubs are open during this time
Shop till you Drop: Another great thing about off-season in Antalya is that many of the city's shops are open, and the city is alive with locals going about their daily life
TRAVEL COMPANIES WE USE AND TRUST
Things To Do In Antalya In The Winter
Let's diver deeper into a few more things to do in winter in Antalya:
Exploring The Ancient City Of Kaleici
Kaleici, also known as the Old Town of Antalya, is one of the city's most charming and atmospheric areas. This historic district is located within the city walls and features a labyrinth of narrow streets and traditional Turkish houses. Kaleici is the perfect place to get a taste of authentic Turkish culture away from the tourist crowds.
During the day, Kaleici is a great place to explore on foot, with plenty of interesting shops and cafes to pop into along the way. Be sure to check out Hadrian's Gate, an ancient Roman structure that stands at the entrance to Kaleici. The area comes alive at night, with locals and visitors enjoying the vibrant bar and restaurant scene.
Whether you're looking for culture, history, or a good time, Kaleici is well worth visiting during your stay in Antalya!
Visit Duden Waterfalls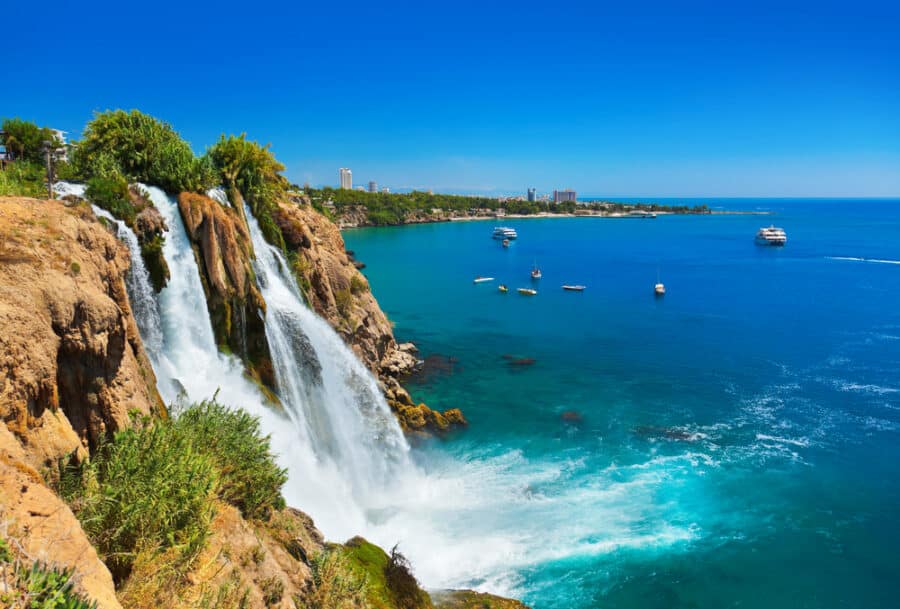 The Duden Waterfalls are one of the most popular tourist attractions in Antalya. They are located just outside the city center and easily accessible by public transportation. The waterfalls are most visited during the summer; however, they can also be enjoyed during the off-season, when the crowds are thinner and the scenery is more peaceful.
Visit Aspendos – An Ancient Theatre and Amphitheatre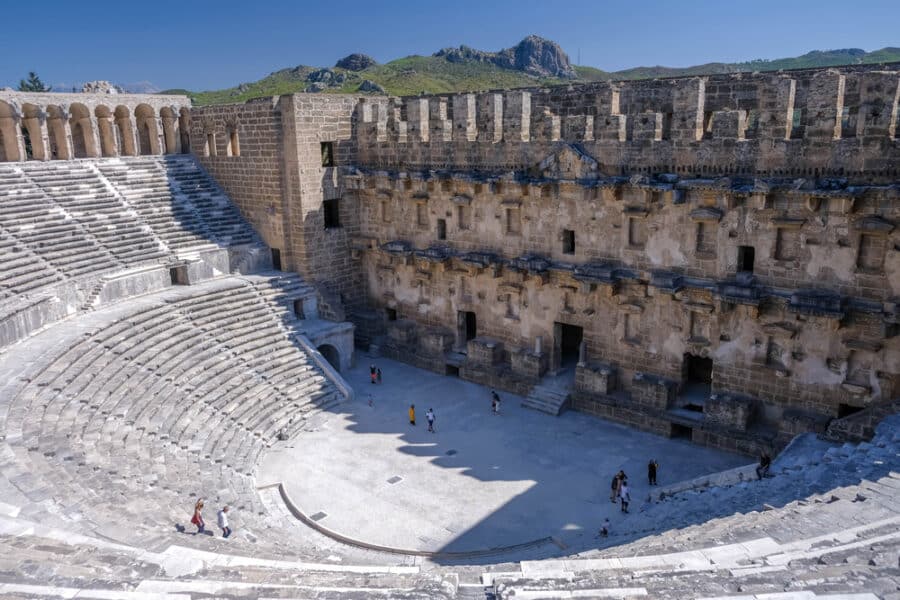 Aspendos is one of the most well-preserved ancient theatres in the world. It was built in the 2nd century AD and could seat up to 12,000 people. The ancient city of Aspendos is also home to an amphitheater built around the same time as the theatre. The amphitheater could seat up to 30,000 people and was used for gladiator fights and other entertainment.
Take A Trip To Saklikent Gorge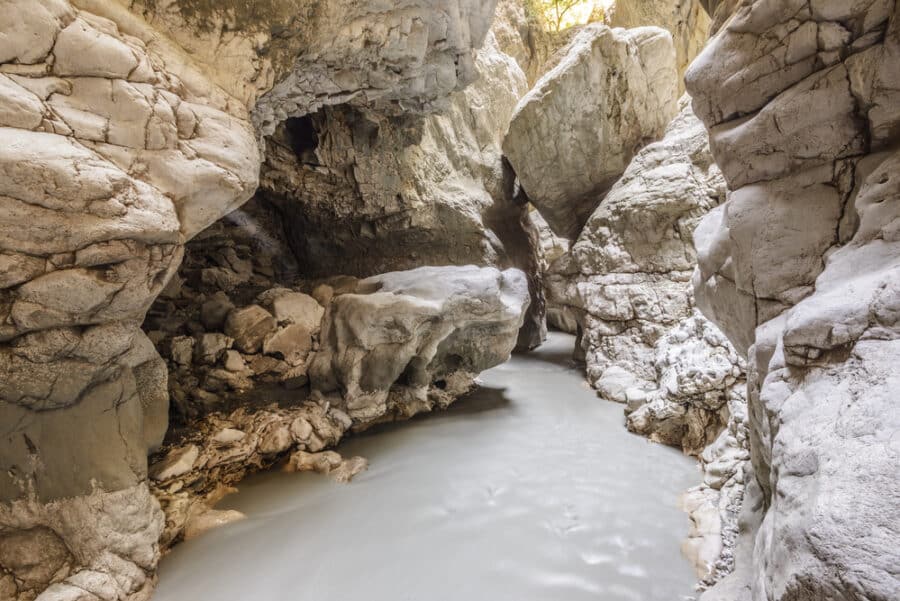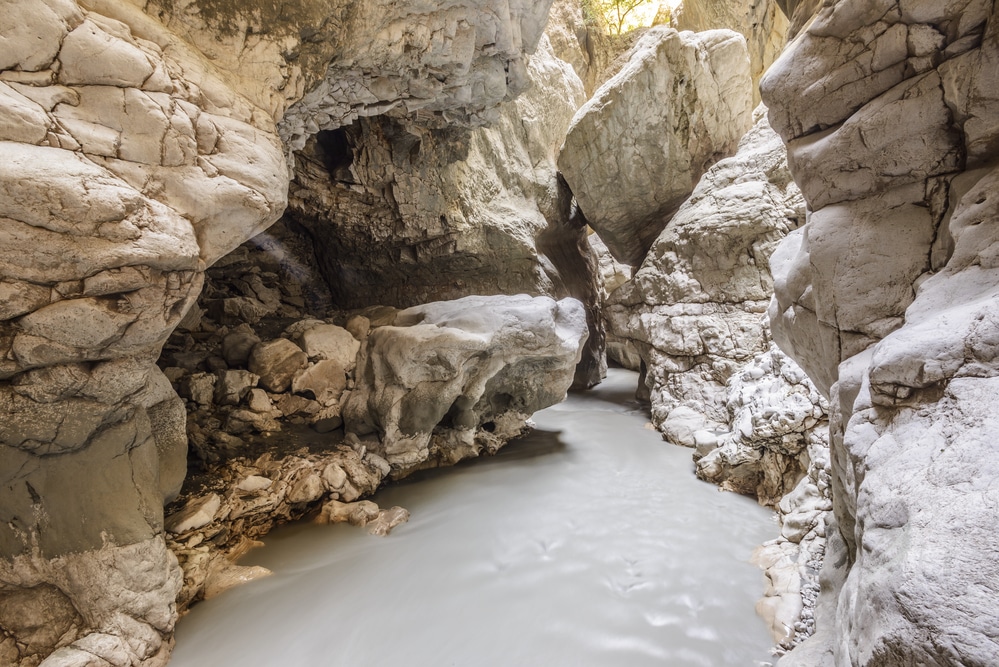 When most people think of Antalya, they imagine a bustling beach town teeming with tourists during summer. However, there is so much more to this Turkish city than its sandy shores. If you find yourself in Antalya during the off-season, be sure to take a day trip to Saklikent Gorge.
Saklikent Gorge is one of the largest canyons in Europe and is absolutely breathtaking. The best way to experience the gorge is by hiking through it. You can start at the entrance of the gorge and follow the trail for about two hours until you reach the end. Along the way, you'll be able to take in all the natural beauty of the canyon as well as get a glimpse of some of Turkey's native wildlife.
If you're not up for a hike, you can still enjoy Saklikent Gorge from one of the many viewing platforms located along the trail. These platforms offer stunning canyon views and are perfect for taking photos or admiring nature's wonders. No matter how you choose to experience Saklikent Gorge, it will surely be an unforgettable experience!
Enjoy The Land of Legends Theme Park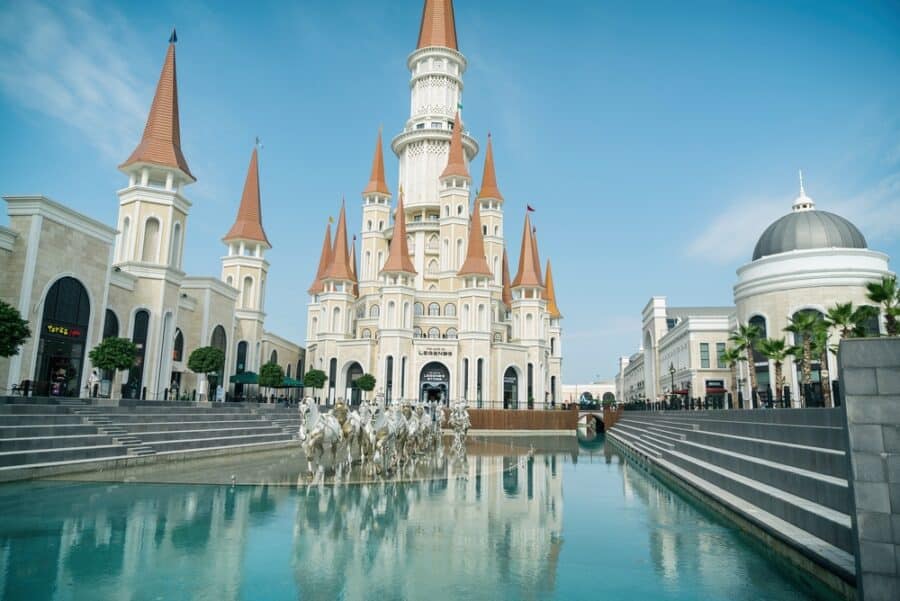 If you're seeking a unique and charming travel destination off the beaten path, look no further than Antalya, Turkey. This beautiful city is home to Land of Legends Theme Park, a must-visit for anyone seeking an unforgettable experience.
Land of Legends Theme Park is an immersive and interactive theme park that tells the legends of Turkey through exciting rides, shows, and attractions. The theme park features several world-class roller coasters and rides, making it a thrill-seeker's paradise. And when you need a break from all the excitement, you can relax at one of the many cafes and restaurants on-site.

Shopping In Antalya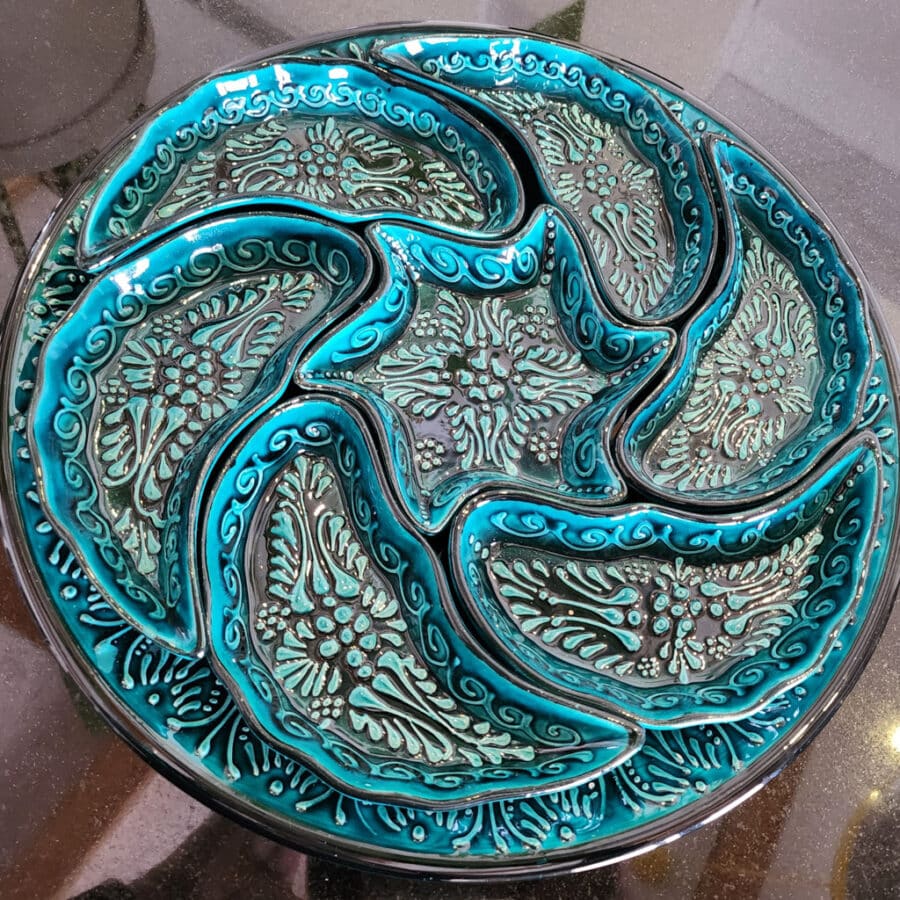 If you're looking for a unique shopping experience, Antalya is the place to be. The city's off-season is the perfect time to explore its many shops and markets.
From traditional Turkish handicrafts to modern fashion and home goods, you'll find everything you're looking for in Antalya. Be sure to bargain with the shopkeepers – it's all part of the fun!
If you're unsure where to start, head to one of the city's many covered markets. These are great places to find souvenirs and gifts for friends and family back home. The Old Town Market is a particularly popular spot for shopping in Antalya.
Dining Experiences In Antalya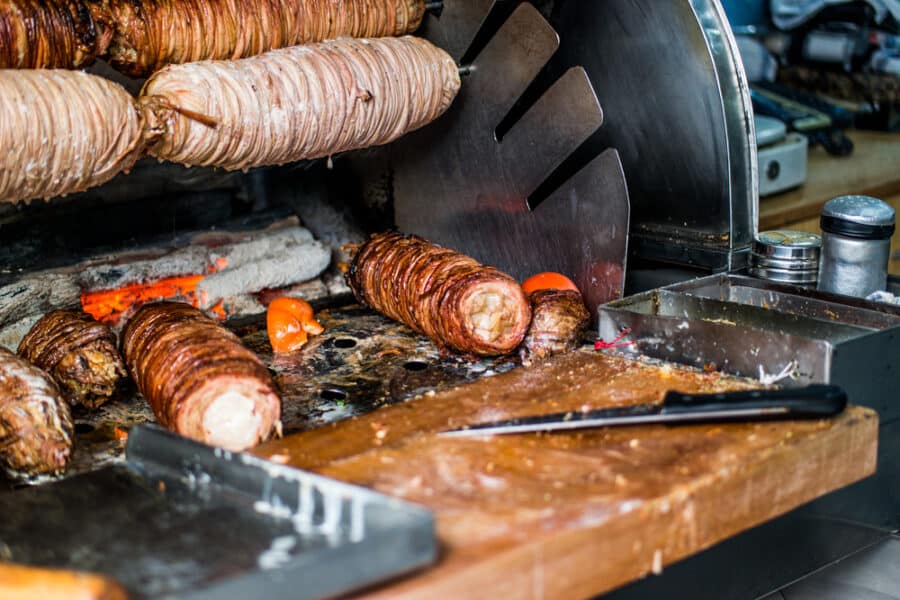 Antalya is a city with a rich history and diverse cultural influences. The cuisine of Antalya is no exception, offering a wide variety of dining experiences to suit all tastes.
During the summer months, the city's restaurants are typically crowded with tourists enjoying the sunny weather and Mediterranean atmosphere. However, Antalya is just as beautiful – if not more so – during the off-season. Exploring the city's culinary scene with fewer crowds and cooler temperatures is a truly unique experience.
There are plenty of great places to eat in Antalya, no matter your budget or taste preferences. From casual cafes serving traditional Turkish dishes to upscale restaurants with sea views, there's something for everyone. And don't forget to try the famous Turkish desserts – they will satisfy your sweet tooth!
ANTALYA IN WINTER FAQs
Is it warm in Antalya in winter?
The weather in Antalya in December is relatively mild, with average highs of around 17 degrees Celsius and lows of 8 degrees.
The sea temperature isn't warm enough to swim (unless you like to freeze), but you can take walks along the beach if you pack a light jacket. The rainfall is also low during this month, but it does rain, so pack accordingly.
Can I swim in Antalya in winter?
So, can you swim in Antalya in winter? The short answer is maybe! The water temperature in Antalya averages 22 degrees Celsius in winter, which is too cold for me, but perhaps it's okay for you.
What to pack for winter in Antalya?
Packing for a winter vacation by the beach in Antalya, Turkey, there are a few key items you'll need to bring. Since the weather will be cooler than during the summer months, you'll want to pack some warmer clothes and a rain jacket. A warm coat will be necessary for spending time outdoors in the mornings and evenings.
Winter In Antalya Wrap Up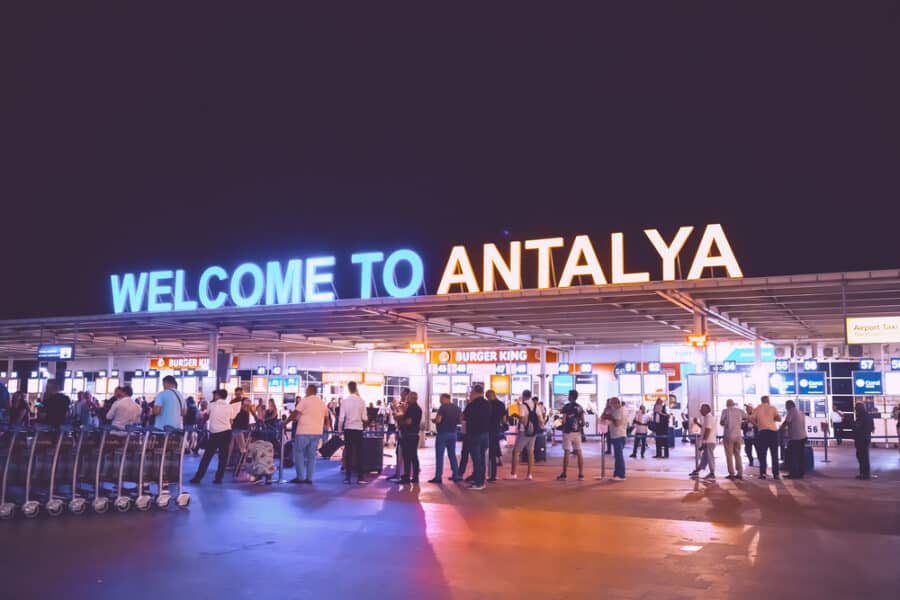 Whether you will be in Antalya in February, January, or December, there is no doubt that ith its stunning scenery, rich culture, and vibrant atmosphere, Antalya is a fantastic city any time of year. If you're looking for a unique vacation experience that goes beyond the typical beach getaway, then the off-season in Antalya could be just what you need.
From exploring its ancient ruins to sampling local delicacies in one of its many bustling eateries, there's something for everyone in this beautiful Turkish paradise. So don't wait for summer to visit – explore Antalya during the off-season and discover all it offers!