Privacy & disclaimers →
Turkey 7 Day Itinerary Ideas – Ancient Cities, Beaches & Beyond
Turkey is a country rich in history and culture; every corner of the land is full of historical monuments, architectural wonders, and natural attractions. Nevertheless, since the country is large and there are too many things to do, it might be difficult to plan a one-week trip to Turkey.
Yet, you need not worry! If you want to spend a memorable seven days in Turkey, you are in the right place! In this article, we'll discuss the best 7-day Turkey itinerary options for exploring Turkey and making the best of your stay there.
These 7 days in Turkey ideas will show you how you can see the historical streets of Istanbul, explore the picturesque Cappadocia, and swim in the turquoise waters of Antalya.
How To Get To Türkiye To Start Your 7 Day Turkey Tour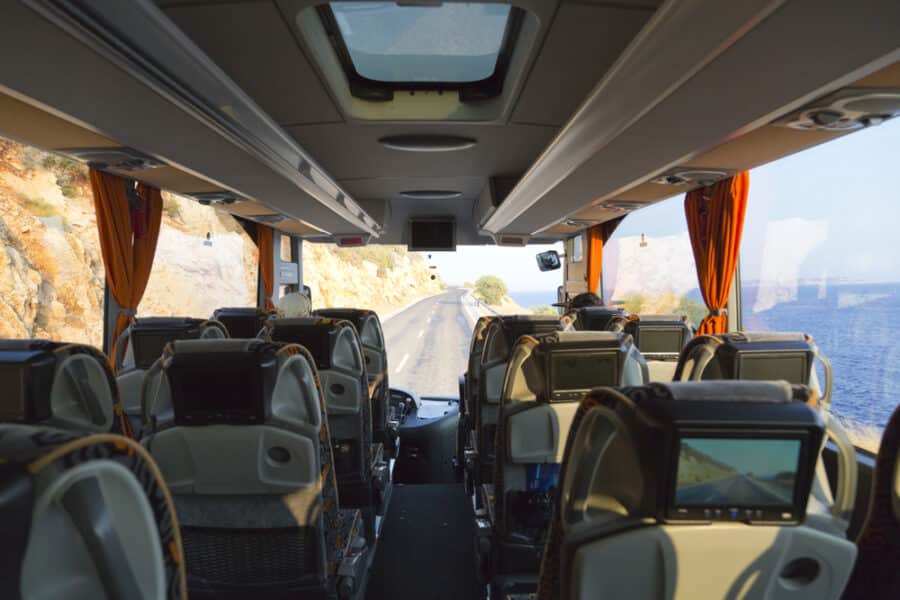 With its world-renowned airline and strategic location, it's easy to travel to Turkey. The following are the most common ways to travel to Turkey:
By Air: You can find international flights to Turkey from most airports in Europe, Asia, Africa, the Americas, and Australia. Istanbul, one of the world's most popular tourist destinations, is only a few hour's flight away from many major European capital cities
By Land: Turkey shares borders with Greece, Bulgaria, Georgia, Iran, Iraq, Armenia and Syria. Therefore, you can easily travel to the country by land
By Sea: Many Mediterranean ports, especially Greek and Italian ports, have ferry routes to Turkey. Turkey is also a popular destination for cruise ships
Is 7 Days Enough To Discover Turkey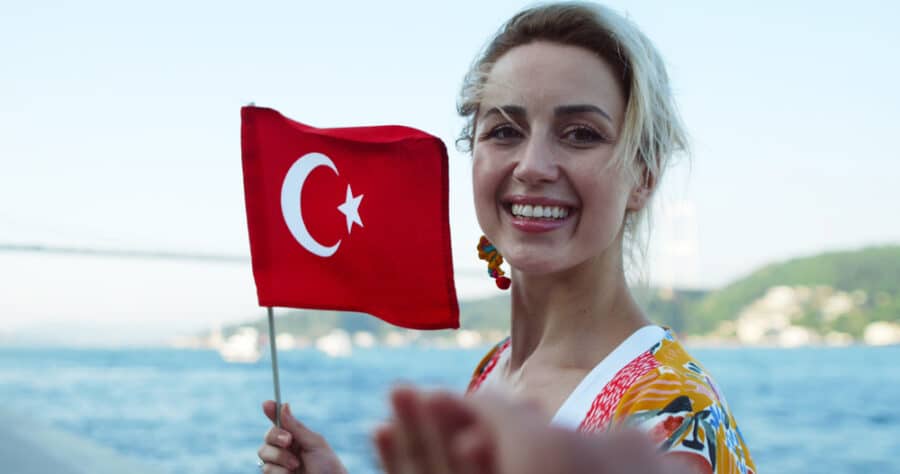 In short, no.
That said, seven days are all it takes to get a sense of Turkey's heritage, culture, and spectacular nature. Especially if you're planning to visit a particular city, you can enjoy everything it offers and immerse in its unique culture.
Seven days aren't enough to fully discover Turkey as every region in Turkey has a unique culture and history, making even a 70-day expedition insufficient. Nevertheless, if you have a solid plan, you can make the best of your 7-day trip to Turkey – and then we bet you'll be planning a second (and third) trip back to Turkey.
TRAVEL COMPANIES WE USE AND TRUST
Turkey 7 Day Itinerary Ideas
Turkey is the perfect destination if you're looking for a fun and action-packed trip. There's so much to see and do in this vibrant country; as we have 7 days in Turkey, it is a way to get a taste of everything it offers. Here are some great ideas for your week-long Turkey itinerary:
Classic Turkey Tour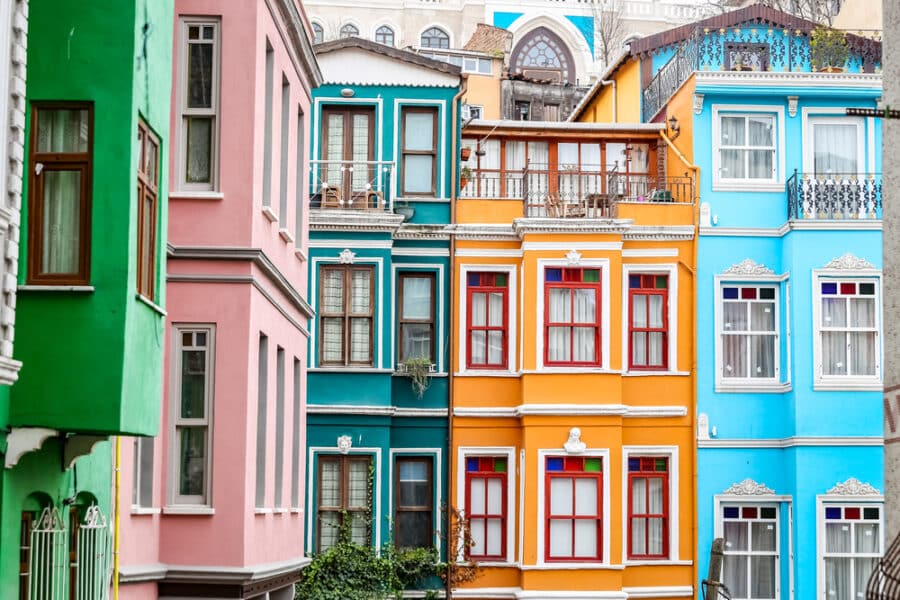 This option will provide you with a classic, yet fantastic, Türkiye tour. You'll first arrive in Istanbul, and after checking up at your hotel, you can start exploring Istanbul. Visiting the Old City, including the Blue Mosque, Hagia Sophia, and Topkapı Palace, is the first thing on your itinerary. The initial exploration shouldn't be too tiring since you'll be travel-sore; you have two days to spend in Istanbul, so you can take it easy and try to enjoy the change of environment.
The second day will be full of shopping, exploration, and amazement. You'll see the Grand Bazaar and the Spice Bazaar, which have plenty of shops that sell a vast variety of products. After purchasing souvenirs and memorabilia, you can visit the Bosphorus Strait for a boat ride. The sunset over Istanbul is an incomparable sight you should experience, and the ideal spot to observe this phenomenon is at a local Bosphorus restaurant.
On your third day, you'll take a domestic flight to Nevşehir, Cappadocia, to explore the unique landscape. You can start exploring as soon as you arrive as the flight shouldn't take too long. The underground cities and rock formations in this region are just unique.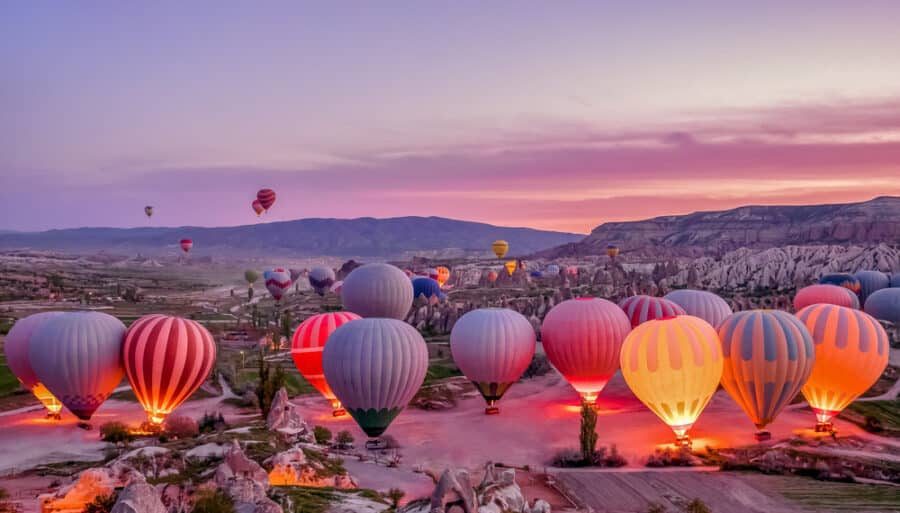 On your fourth day, you should visit the Göreme Open-Air Museum and the Uçhisar Castle to have a glimpse into the region's past. You can enjoy a hot air balloon ride in the early morning or late afternoon.
You'll spend your fifth and sixth days in Antalya. You can start your journey in the city by exploring the historic old town, or Kaleiçi, and visit the famous Antalya Museum. Visit the ancient city of Perge and the stunning Aspendos Theatre the next day. After basking in the rich history of the Mediterranean region, you can finally visit the pristine beaches of Antalya to take a dip in its sea.
On the seventh day, you'll return to Istanbul to either rest or further explore the colorful culture in the city. You can spend this day to make a culinary expedition and enjoy the local cuisine.
Day 1: Arrival in İstanbul
Day 2: Visit the Grand Bazaar, the Spice Bazaar, the Bosporus Strait
Day 3: Take a flight to Cappadocia
Day 4: See Göreme Open-Air Museum and Uçhisar Castle
Day 5: Fly to Antalya
Day 6: Visit Perge and Aspendos Theatre
Day 7: Return To Istanbul
Western Türkiye Tour (Marmara and Aegean)
For an exquisite experience of discovering the western part of Turkey, you should first travel to İstanbul. As the city is the cultural capital of Turkey, you will spend your first two days exploring the Old City, eating and drinking local delicacies, and strolling through the historic streets.
On the third day, you'll travel to Çanakkale; since the city isn't as big as İstanbul, you can explore the main attractions on the first day. The fourth day will be a historical pilgrimage to Gallipoli, a prominent location for the history of the Republic of Turkey and the Turks as a nation.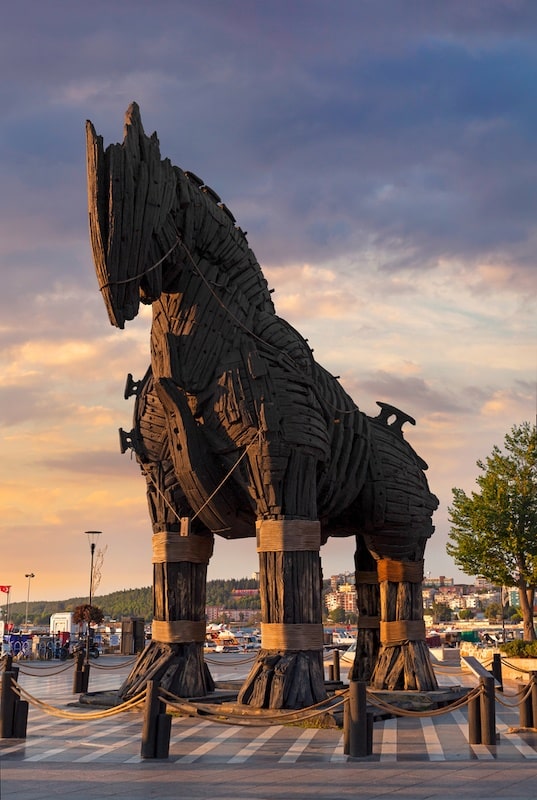 The rest of your itinerary will be in İzmir. On day five, you'll fly to İzmir; once you check in to the hotel, you can explore the environment. On the sixth day, you can visit Selçuk and the ancient city of Ephesus. Since Selçuk is a historic region, visiting its museums might be an excellent idea for history enthusiasts.
You can visit Konak, the city's heart, on your last day in İzmir. The historic Kemeraltı is a renowned bazaar where you can find exquisite artisan pieces, souvenirs, and antique items.
Day 1: Arrival in İstanbul
Day 2: Explore the Old City
Day 3: Travel to Çanakkale
Day 4: Visit Gallipoli
Day 5: Fly to İzmir
Day 6: Explore Ephesus and Selçuk
Day 7: Visit Konak
An Exclusive Aegean Tour
With its majestic sea, colorful culture, and unfathomable mountains covered with olive trees, the Aegean is a must-see region in Turkey. It is the third-largest city in Turkey, known for its beautiful coastline, historic landmarks, and bustling bazaars. As it's called "the Pearl of the Aegean," an Aegean tour should start from this famed city.
On the first day, you'll arrive in İzmir and check in to the hotel. You may have some free time to explore the city, depending on your arrival time. On the second day, you'll begin your tour at the Kemeraltı Bazaar, a vast open-air market with hundreds of stores and stalls selling everything from traditional textiles and pottery to spices and sweets. Next, you'll visit the iconic Clock Tower, the Kızlarağası Hanı, and, finally, the Archaeological Museum of İzmir.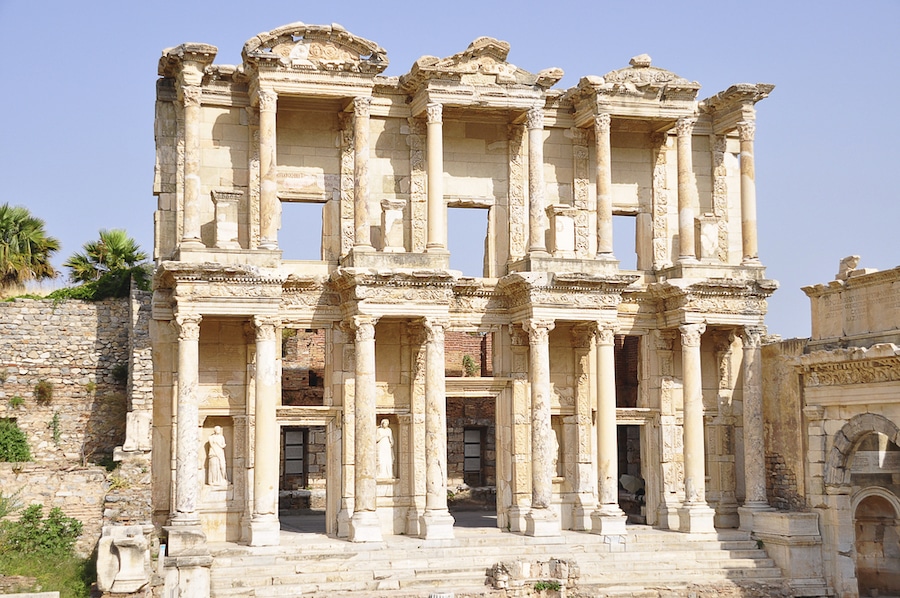 On day 3, you'll travel to the small town of Urla, known for its vineyards and olive groves. You'll visit a local vineyard to learn about the history of winemaking in the region and taste some of the best wines in the area. You can also visit the ancient city of Klazomenai to learn about the olive oil industry in ancient Smyrna.
On the fourth day, you'll travel to the ancient city of Ephesus, one of the best-preserved ancient cities in the world. You will have an opportunity to see some of the most wonderous architectural monuments of the ancient world, including the Library of Celsus, the Temple of Hadrian, and the Great Theatre.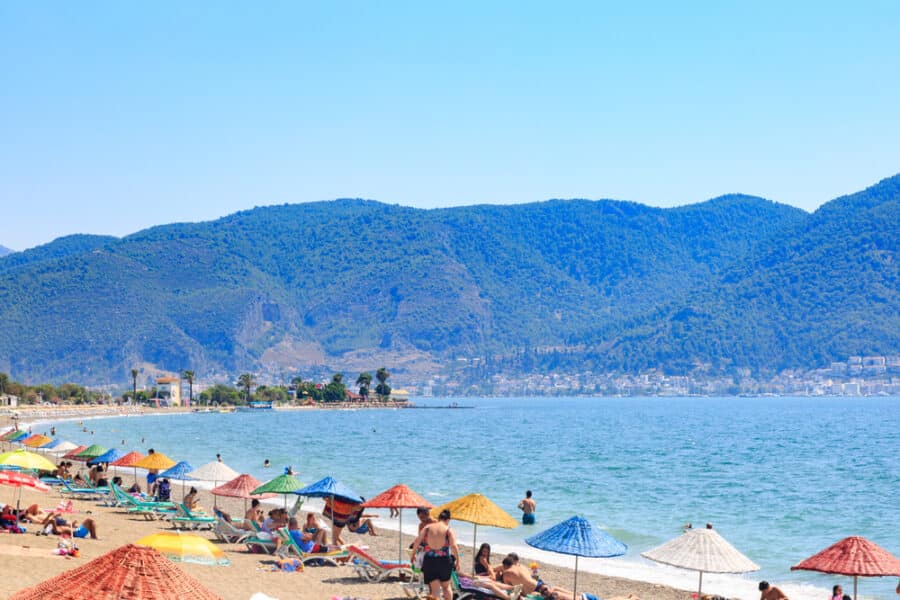 The rest of your tour will be in Muğla. On day 5, you'll leave İzmir and travel to Muğla, a beautiful coastal city in southern Turkey. You can spend your first day resting or trying the local cuisine at a nearby restaurant. Next day, you'll visit the Kedrai Ancient City; once a critical commercial center for the Hellenic world during antiquity, the city is in ruins today. Nevertheless, the main structures in the city, the acropolis, the agora, and the theatre, are very well preserved.
On your last day of the tour, you'll have a free day to enjoy the pristine beaches of Muğla. Since Muğla has a wealth of beaches, you won't have difficulty finding the ideal area to unwind and bask in the sun. Consider visiting Bodrum, one of Turkey's most popular holiday spots, as it offers some of the prettiest beaches in the country.
Day 1: Travel to İzmir
Day 2: Explore the city
Day 3: Vine tasting in Urla
Day 4: Visit Ephesus and Selçuk
Day 5: Travel to Muğla
Day 6: See the Kedrai Ancient City
Day 7: Take a Beach Day
From Western to Central Turkey by Train
If you are already familiar with some parts of Western Turkey, you can add a flavor to your journey and travel from west to east by train. At this point, you should decide where to start your journey; both İstanbul and İzmir are great options for traveling by train as they have more routes.
If you decide to travel to İstanbul, you can spend your first day preparing for the train journey and warming up for a new adventure. You may consider visiting the historical parts of İstanbul or visiting malls and famous attractions. If you've already seen most of Istanbul, you can travel on a beach trip to the Black Sea coast.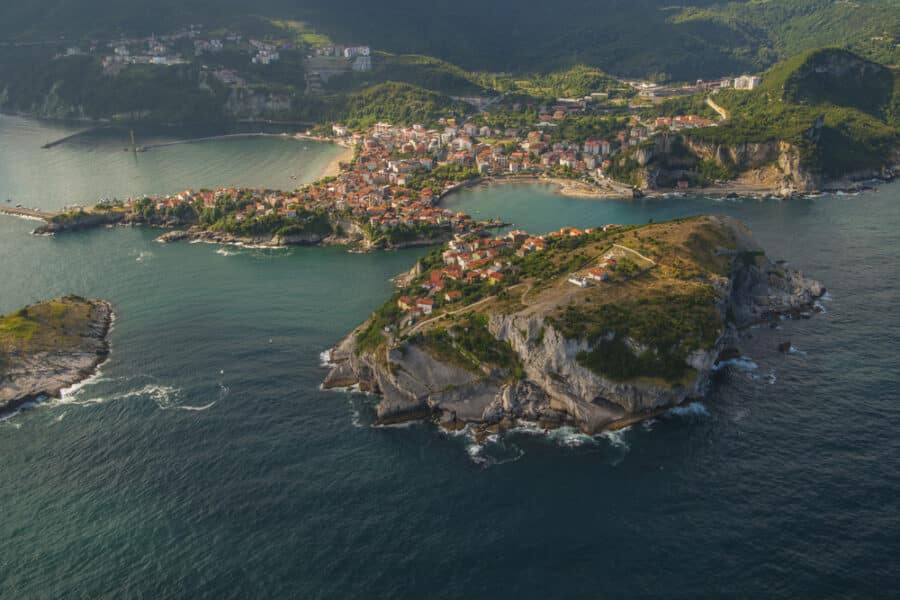 If you decide to travel to İzmir, you can spend your first day discovering the city center, the Old City, and Kemeraltı Bazaar. The second day might involve a culinary exploration or a visit to some nearby beaches to unwind on the turquoise waters of the Aegean. However, try not to become too exhausted because you'll take a train the next day.
The following day will be a bit tiring; you'll take your train to Eskişehir, a journey that takes several hours. Thankfully, the route offers you exquisite scenery, which might compensate for the time it takes. You'll spend days 4 and 5 discovering the city, visiting museums, and trying the local cuisine.
On the sixth day, you'll take a train to Ankara, which is relatively close to Eskişehir. Upon arrival, you'll check into your hotel and have the rest of the day to explore the city. On your last day of the tour, you'll take a city tour of Ankara. You'll visit the famous Atatürk Mausoleum, the historic Ankara Citadel, and the Museum of Anatolian Civilizations.
Option 1
Day 1: Arrival in İstanbul
Day 2: Explore İstanbul
Day 3: Take a Train to Eskişehir
Day 4: Visit the museums of Eskişehir
Day 5: Taste the Local Cuisine
Day 6: Take a Train to Ankara
Day 7: Take a city tour
Option 2
Day 1: Travel to İzmir
Day 2: Explore İzmir
Day 3: Take a Train to Eskişehir
Day 4: Visit the museums of Eskişehir
Day 5: Taste the Local Cuisine
Day 6: Take a Train to Ankara
Day 7: Take a city tour
Turkish Transport Options For Your 7 Day Turkey Itinerary
Because Türkiye is so enormous that it is crucial to know how best to travel in Turkey and what the upsides and downsides of the transport options across Turkey are.
There are many different transportation options available when traveling in Turkey. The most favored option is to use the public transport system, which includes buses, trains, and trams. However, there are also several private transport companies that offer services to tourists.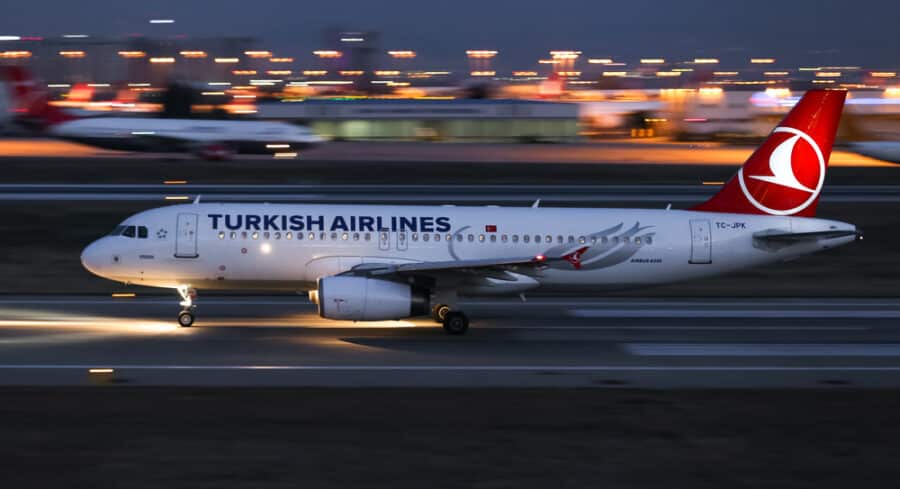 Some of the best ways to travel while on your 7-day trip to Turkey are:
Where Are The Biggest Cities In Turkey

Now that you have our 7 days in Turkey itinerary ideas, please tell us how far you'll explore beyond Istanbul on your 7 day Turkey tour.