If you want to go on a beautiful European holiday and make memories that'll last a lifetime, consider touring Greece and Turkey.
Now, Turkey is actually in both Europe and Asia. Greece, on the other hand, is an entirely European country. Regardless of the technicalities, however, both countries are home to an incredible melting pot of cultures just waiting to be explored!
It's not just about experiencing eclectic cultures and rich traditions. Both countries are known for their ancient history, and you can learn all about the past and visit fascinating historical sites.
And don't forget about the gorgeous scenery and natural landscapes. Both countries – Greece in particular – are known for their pristine beaches and beautiful Mediterranean shorelines. But they also both have unique inland landscapes, including looming mountains, rolling hills, and some very unusual rock formations.
So, the question is, how many days in Greece and how many days in Turkey are ideal for your holiday? Well, you could easily spend a month in each, but for our purposes, a week in each country is sufficient to get a good feel for things.
A Greece and Turkey vacation will allow you to enjoy a little bit of everything – intriguing cultures, ancient histories, beautiful beaches, and gorgeous scenery everywhere you look.
Why You Should Visit Greece And Turkey In One Holiday
Not only are the countries near each other, but Greek and Turkish history is very much intertwined too. The histories of the Byzantine and Ottoman Empires play a significant role in both countries' heritages and histories, and there was even a significant amount of movement of people between the two countries.
Greece declared their independence from the Ottoman Empire in the 1830s, and the Turks became independent in 1923 after the First World War. The two countries' relationship has always been tense due to their shared history, but today, they're both members of NATO, and they're on fairly good terms – at least for tourists traveling between the two nations!
Thus, a 14-day trip to travel Greece and Turkey is an excellent idea because the intermeshing of cultures and history undoubtedly makes for an interesting experience! From a practical perspective, it's also fairly easy to travel within and between the two countries. Many transport options are commonly used, so they're efficient, reliable, and relatively cost-effective.
So, if this sounds like an epic holiday to you, you're in luck because we're here to help ensure your trip goes off without a hitch!
Without further ado, let's dive right into how to plan a trip to Turkey and Greece for fourteen days.
Turkey And Greece Itinerary: 14 Days Of Adventure
When you're planning a big trip like this, there are two main things you want to make sure you get right: going to the right places and doing everything in a logical order. The last thing you want to do is waste time and money traveling unnecessarily!
But luckily for you, I've already done all the hard work, so you don't need to worry about how to plan a trip to Turkey and Greece. And on top of getting the logistics right, I will give you all the extra insider info you need based on my personal experience of traveling to both countries.
Day 1: Istanbul
Start the best Turkey itinerary by flying directly into Istanbul, the ultimate European and Asian travel hub that falls perfectly between the two continents. The city even has an international airport on each side of the continental border!
A few places will be most frequently recommended when it comes to where to stay, but I recommend the Taksim area – more specifically, Galata. It's a beautiful, lively, and safe area with loads to do and see both during the day and at all hours during the night.
Start your day wandering around Galata and find a café for breakfast – make sure you try a traditional Turkish breakfast (Kahvalti) and Turkish coffee. Then, make your way to the historic 14th-century Galata Tower. You can either pay to go up to the top, or you can enjoy the view from the bottom.
Continue your walk down to Karaköy on the water's edge and cross the bridge over the Golden Horn, past the local fishermen, towards Eminönü. From there, you'll need to walk up to Sultanahmet – you can take a tram, but it's far more interesting to wander the streets.
Sultanahmet is where you'll find the city's most visited tourist attractions: Hagia Sophia, the Blue Mosque, and the Basilica Cistern. They're within a few minutes of each other, so it makes sense to try and see them in one day.
Top tip: Buy a ticket for the Basilica Cistern online to skip the queue!
Head back across the bridge to your accommodation in Taksim. When you're ready for dinner, take a stroll around the neighborhood and wander off the main streets to find the best local food spots.
Day 2: Istanbul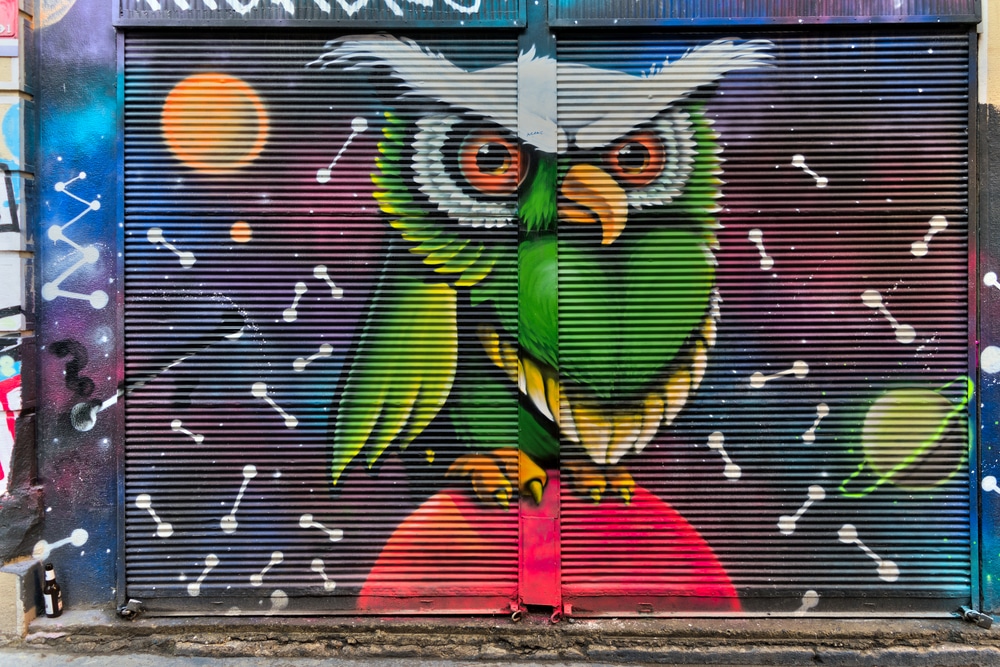 Your second day in Istanbul will take you a little further out of the main touristy spots to an area called Kadıköy (not to be confused with Karaköy), found on the Anatolian (or Asian) side of the city.
So, head back down to Karaköy on the shore front – this time, stick to the lefthand side of the bridge and head straight to the ferry station. From there, jump on the ferry heading to Kadıköy – best of all, it's not just about the destination. During the ferry ride, you'll cross the Bosphorus Strait, a bucket-list item.
Spending the day in Kadıköy is about wandering around the stores, exploring the gorgeous coastline, and visiting the local markets. The highlight will be visiting the local Kadıköy Fish Market, where you'll find vendors selling fresh fish and other local eats – make sure you try the stuffed mussels!
Take a walk down the coastal pathway towards Moda and visit Umbrella Street, a popular main street bustling with shops and vendors. It's also known for its colorful aesthetic and historic tramline that runs through it.
The atmosphere feels quite different in Kadıköy than it does on the European side – everything is a little quieter, and you can wander into the mosques and see them in all their glory without being stuck in a noisy crowd. Just ensure you're dressed appropriately, and for women, always take a headscarf just in case.
Head back to your accommodation and try out some local seafood for dinner. There are several restaurants along the shoreline in Karaköy that are known, in particular, for their fish wraps.
Once you've eaten, wander down Istiklal Street – it's sure to be full of people until the early morning hours and you'll find plenty of bars and live music venues up the alleyways. If you're unsure, ask a local.
Day 3: Istanbul
It's your last day and night in Istanbul, and it's time to hit up the bazaars. The Grand Bazaar is located in the Fatih district, and you can get there easily by foot if you walk up from the Eminönü area. The Bazaar was built in the 15th century and has been used by locals to sell spices, clothing, sweets, tea, food, and just about anything else you can think of for centuries.
Today, it's an absolute hub of activity, and the atmosphere is electric – make sure you do some haggling before settling on a price!
Once you've had enough of the Grand Bazaar, make your way back down towards Yenii Cami (the New Mosque) and check out the Egyptian Spice Bazaar. It's also super busy, and it's sure to overwhelm your senses with oodles of color and plenty of different smells – in the best way possible.
After the bazaars, catch a bus over to the charming little neighborhood of Balat. It's a historic area full of colorful streets, plenty of artwork, and cultural heritage. This is an awesome place to spend the afternoon and evening – Balat is known for its epic food scene and awesome nightlife.
Getting back to Taksim is also fairly easy – the buses normally run until about 23:00, but you can even walk if you feel up to it.
MORE THINGS TO DO IN ISTANBUL
Day 4: Selçuk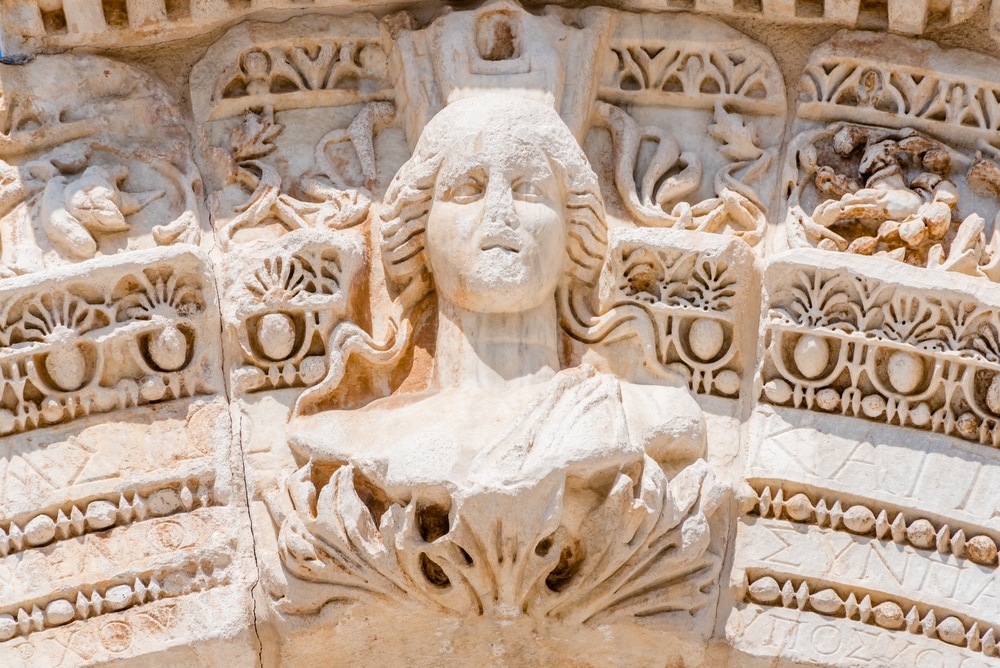 Next up, you're heading to Selçuk. It's pretty easy to get there, and you have a few options – you can get there by bus, train, or plane – but I'd suggest flying.
But your one night in Selçuk is actually all about visiting Ephesus, the ruins of what used to be the largest and most important city in the ancient Mediterranean world.
You only have one day, and there's a lot to see; you're only a few minutes away from Ephesus, and you can easily get there via public transport. So, arrive at your accommodation in the morning, freshen up, and hit the road because the sooner you get there, the quieter it'll be.
The city covers 415 hectares, and visitors can wander around from one site to the next, exploring the ancient ruins – you can also do a guided tour if you prefer.
Here are the top sites you ought to visit:
The Library of Celsus
The Temple of Hadrian
The Temple of Artemis
Ephesus Great Theater
Prytaneion
The Baths of Ephesus
The Terraced Houses
Odeon
The Winged Nike
Hercules' Gate
…and last but not least, the Ephesus Museum if you really want the full experience. Of course, this is a lot to fit into one day, so you may have to pick and choose. But make sure you spend some time wandering around the city center.
After exploring the ancient city, head back to Selçuk before a relaxed dinner somewhere nearby your accommodation. One of my top recommendations would be SelçukKoftecisifor a traditional Turkish meal of koftas and other delicious treats!
Day 5: Cappadocia
Head straight to the airport bright and early for a quick flight to Kayseri – the flight is about an hour and a half – and then an hour bus ride to the gorgeous, arid town of Göreme in the Cappadocia region.
Now remember, Cappadocia – the famous home to Turkish hot air balloons, underground cities, and interesting rock formations – is a region and there are several places you can stay. But I personally think Göreme is the best. It's conveniently situated, the town has a lovely atmosphere, and the scenery is just breathtaking – every morning, you can see the hot air balloons take flight no matter where you are in the town!
When you arrive in Göreme, the best thing to do is explore on foot and take it all in. Wander the streets and then hire some bicycles in the center of town – it's cheap and a great way to explore. Take a ride out to Love Valley and see the unique rock formations – you can even take a picnic along and enjoy a Turkish lunch out in the open.
If you still have energy in the evening, book a sunset horseback ride around the nearby valleys – this is more appropriate than you think because Cappadocia is known as "the Land of Beautiful Horses". Afterward, pick one of the many local restaurants to enjoy a delicious meal with a view!
Top Tip: Try the testi kebab – it's a traditional meal from Cappadocia, and it's a yummy kebab cooked in a local clay pot.
Day 6: Cappadocia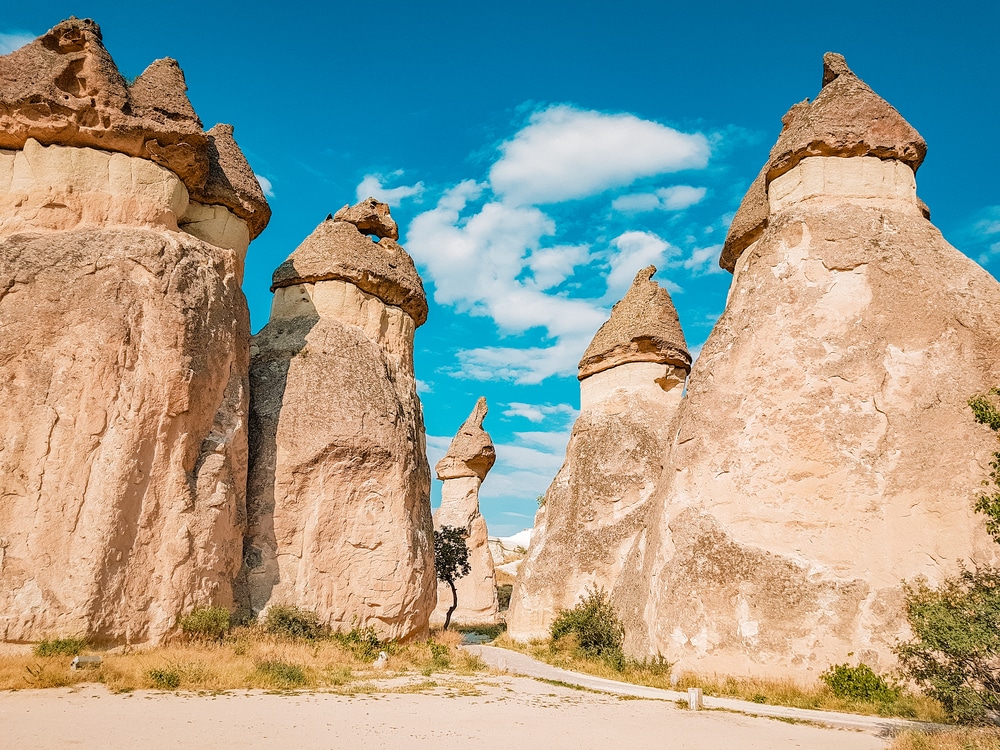 Get ready for lots of sightseeing because today, you're going on a tour! While in Göreme, there are three main tours you can do – red, green, and blue. They all involve different sites and attractions, but I'd suggest the green – it involves attractions you can't see without your own mode of transport.
You'll be collected from your accommodation at around 9:30 in the morning and you'll visit a plethora of different attractions – some are scenic viewpoints and others involve a little more interaction. A few of the tour's highlights include:
Ihlara Valley
Pigeon Valley
Nar Crater Lake
At around 14:00, you'll be treated to a lovely lunch right on the banks of the Melendiz River, and you'll be able to choose between a variety of delicious local meals.
Although this tour does involve a fair bit of driving, it doesn't feel like you're spending ages in the car, because you stop frequently and get to see and do a variety of things. You also enjoy an easy-to-moderate hike at one point, so you get to stretch your legs and get out into nature.
Finally, the tour ends with a stop at a local Turkish sweet shop where you'll get to taste a variety of traditional sweets, including Turkish delight and halva.
You're unlikely to feel like a big meal when you get home, but if you do want something small, I'd suggest picking a restaurant with a terrace and enjoying a light bowl of lentil soup – it's a Turkish favorite, and it's delicious.
MORE GUIDES ABOUT CAPPADOCIA
Day 7: Antalya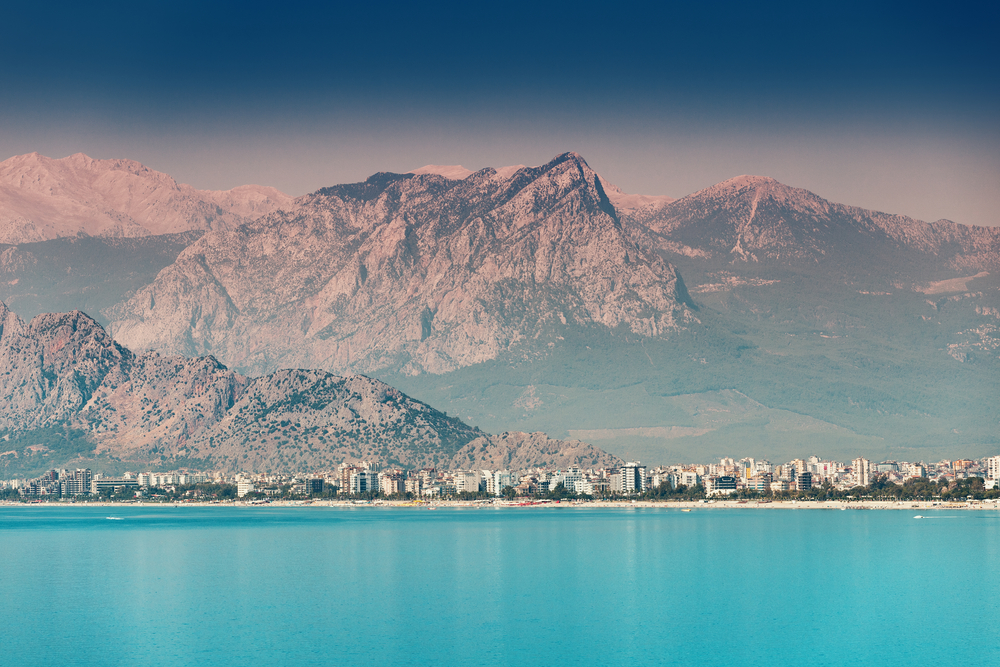 Get ready for a change of scenery, because you're heading to the South-East Coast of Turkey. Catch a quick, hour-long flight from Kayseri to Antalya (you can also take a bus but that takes about 10 hours) and arrive in this Mediterranean haven. I'd suggest staying in Kaleici (also known as the Old Town) – it's full of life and there are loads to do and see!
Head out straight away and start exploring the old town and the Old Harbor – just walking there is a treat as you wind your way through the alleyways filled with shops and restaurants.
Find a local tour company at the harbor and book a boat trip – you can choose between a short, 45-minute trip to the waterfalls or a longer excursion that involves swimming, lunch, and more. It all depends on what you feel like, and the scenery is gorgeous regardless! Just make sure you bargain down the price.
Enjoy lunch at one of the local restaurants in the harbor afterwards, and then make your way to Mermerli Plaji about five minutes away. This is a paid beach, but it's really nearby and it's totally worth it.
In the afternoon, visit Perge – the city's most famous ancient Roman ruins only 20 minutes from Keleici. For dinner, find a nice local spot in the Old Town and grab something delicious – you'll find different types of kebabs everywhere you look.
Day 8: Antalya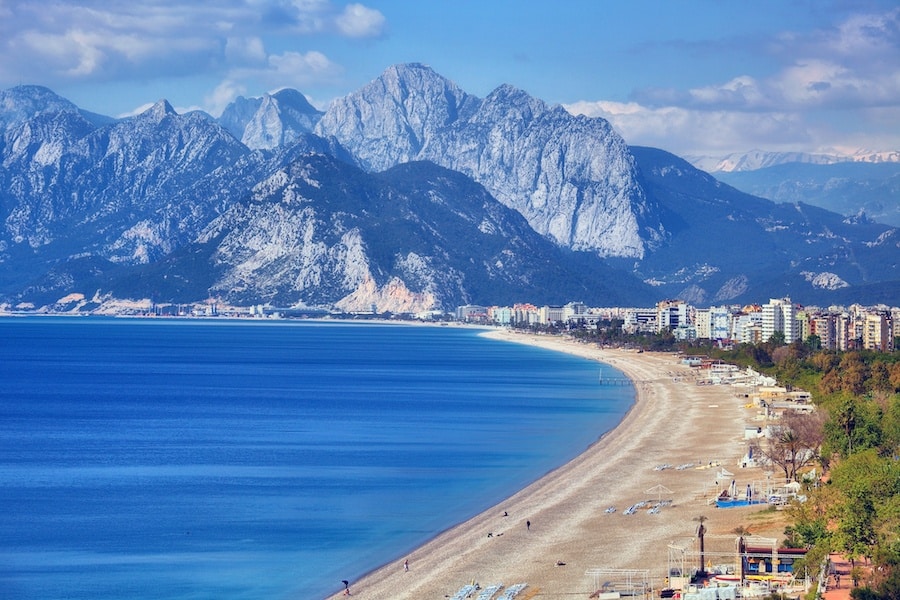 Grab your beach gear and slip on your walking shoes because you're heading to the beach. Arguably the nicest beach in Antalya is Konyaalti Beach – it's about a 40-minute walk but it's scenic, and you get to see the city at the same time. You'll wander along the old tram line and gaze out at the Mediterranean Sea over the cliffs.
Enjoy the beach park in all its glory – this is an excellent place to hang out all day, on the beach, in the restaurants, and perusing the shops. There are plenty of public bathrooms and changing rooms too. Also, if you'd like to get some exercise, the park has a cool pathway for runners and cyclists. There are also many pretty grassy patches in the shade if you'd like to picnic.
End your day back in Kaleici for dinner, and make sure you explore the alleyways through Hadrian's Gate at night – you'll find plenty of cool bars with live music.
MORE GUIDES ABOUT ANTALYA
Day 9: Rhodes
Start your morning early and hop on a bus to Fethiye because you're going to be traveling from Turkey to Greece. Now, when it comes to Greek islands near Turkey, Rhodes is the closest, and that's where you're going – take a ferry from Fethiye to Rhodes Island and get ready to start your Greek adventure. It's just less than two hours – at least it's not a ferry from Turkey to Santorini!
You'll arrive in Rhodes in the afternoon, so stretch your legs after your morning of traveling by exploring Rhodes' Old Town. Walk through the Old Town city gates and climb to the top of the Roloi Clock Tower for a gorgeous view of the city. Afterward, make sure you visit the Palace of the Grand Master and the Knights of Rhodes and then stroll down the iconic Street of the Knights of Rhodes.
If you still have energy, end your afternoon off by checking out the Acropolis of Rhodes, the ruins of the upper part of the ancient Greek city. Make sure you check out the Odeon – the old marble theater.
End the day on your own terms and find somewhere cool in the Old Town for dinner – you certainly won't be short of options!
Day 10: Rhodes
Head down to Mandraki Harbor and breathe in the fresh salty air – you'll be surrounded by the old city walls and gorgeous blue sea. Make sure you have a look at the two deer statues at the entrance of the harbor. This is where the Colossus of Rhodes used to stand.
Wander around the streets near the shorefront, and if you're in the mood for a morning dip, there's a little beach near the harbor.
Take a walk around the outskirts of the harbor and check out the Rhodes Windmills, also known as the Windmills of Mandraki. The windmills are no longer in use, but back in the day, they were used to grind grain that was brought into Rhodes via ships. Today, you can wander around the windmills and catch a boat from there to explore other parts of the coastline!
Spend the rest of your afternoon at Akti Miaouli Beach, a gorgeous, spacious beachfront that stretches a few kilometers long.
For dinner, find yourself a nice traditional taverna in the Old Town, and make sure you try the local dishes – Lacan is an absolute favorite in Rhodes!
Day 11: Karpathos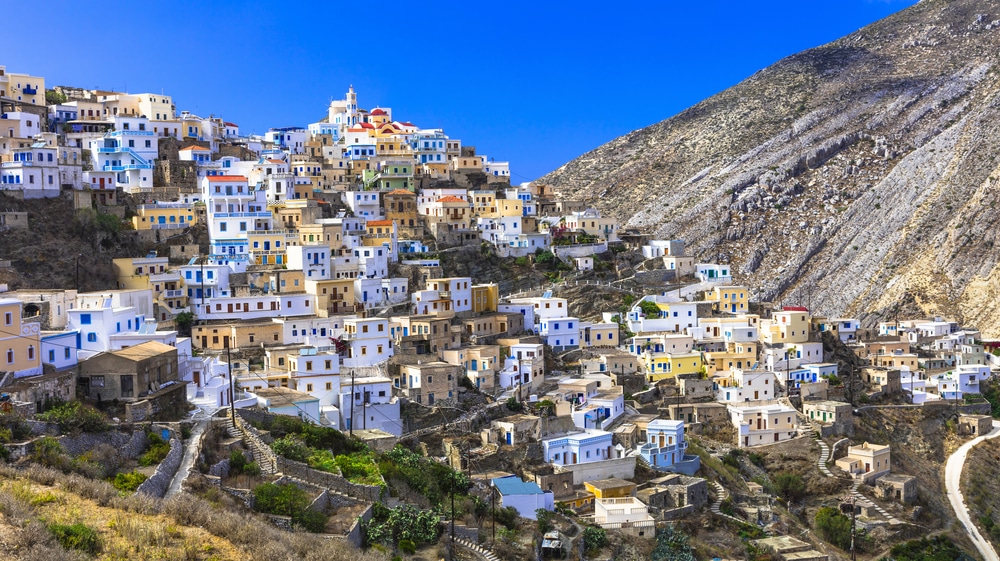 Start your day with a four-hour ferry from Rhodes to the gorgeous, lesser-known island of Karpathos. Located on the southern side of the Aegean Sea, it's the second largest of the Greek Dodecanese islands, and it's known for its gorgeous greenery, golden sandy beaches, and traditional and colorful villages.
The best way to get around the island is by hiring a car or scooter, so try and get that sorted as soon as you arrive. Once you've got your wheels, head to Olympos Village and wander around the traditional town – you'll find locals dressed in traditional clothing and getting on with old Greek tasks.
In the afternoon, go to Pigadia, the capital of Karpathos. You can decide what you feel like doing and seeing when you get there, but here are a few options:
The Archaeological Museum
Pigadia Acropolis
Aperi Basilica
Spend the evening wandering around the restaurants, cafes, and bars – the area will surely be a hustling and bustling hive of activity!
Day 12: Karpathos
Enjoy your next day in Karpathos by doing beach hopping – that's the point of visiting Greece, after all.
Begin at the gorgeous Apella Beach. It's the perfect spot to spend all day relaxing, and the crystal-clear is breathtaking. There's even a cute little 13th-century church down the end of the beach if you take a wander!
Next up is Ahata Beach – it's known for its exquisite blue-blue waters and pebbly shore. It's a great place to chill out, read your book, and take a few photos.
When you start getting hungry, make your way to Kyra Panagia – this is, arguably, the most popular beach on the island, so it's sandier and has loads of tavernas and restaurants around. This is the perfect beach if you want to enjoy the Greek sun and a fun, bustling vibe.
If you want to get active, consider either Markis Gialos Beach or Agrilaopotamos – they offer windsurfing and kitesurfing, respectively.
Finally, enjoy the sunset at Agios Nikolaos – you'll enjoy a gorgeous view of Kasos Island, and if you want to stretch your legs, you can walk up to Paleocasto. Head somewhere scenic for dinner – Gioma Meze is a gorgeous little spot near Agios Nikolaos where you can enjoy good food and a beautiful view.
Day 13: Athens
Fly from Karpathos to Athens in just over an hour. Since you only have two nights in the city, I'd suggest you stay in Syntagma Square – it's historically significant, and now, it's just super central, and there's always a buzz. Check out the Tomb of the Unknown Soldier while you're there!
Head out to the Panathenaic Stadium, the location of the first-ever Olympic Games in 1896. If you want to walk on the track, you can pay to get in and get decent photos from outside.
Next up, make your way to the absolutely massive Temple of Olympian Zeus. The sheer size of the ruins is enough to make it worthwhile!
On your way to the Acropolis, you'll pass by Hadrian's Arch, a structure commissioned by the Roman Emperor Hadrian. Note the link to Hadrian's Gate you visited in Antalya!
The Acropolis was once the heart and soul of ancient Athens and is still a UNESCO World Heritage Site. Ensure you check out all the main sites and the Acropolis Museum too!
End your afternoon off with a walk around the quaint (and quintessentially Greek) Anafiotika neighborhood.
Top Tip: If you're looking for a real Greek dinner spot, try To Filema in the Syntagma Square area.
Day 14: Athens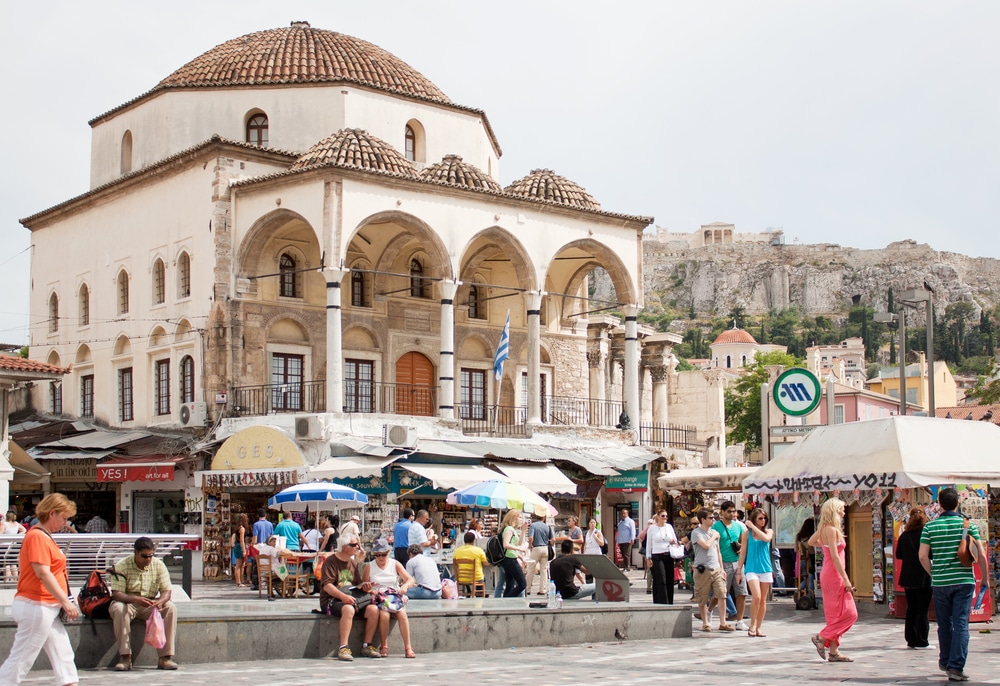 It's the last day of your Turkey and Greece tour, and it starts with a visit to Monastiraki Square – there are lots of shops and even a little flea market. Just two minutes away, you'll find Hadrian's Library, another fascinating set of ancient ruins to wander around.
Head down to the Central Athens Market (also known as Varvakios) and check out where local vendors sell meat, vegetables, fruit, spices, and fish. It's located close to the Psiri Neighborhood of downtown Athens, and going to the market will give you a really authentic feel for Greek culture.
After the business of the market, make your way to the National Archaeological Museum of Athens, where you'll see some of the oldest Greek artifacts from all periods of the country's ancient history.
And finally, end off your holiday by watching an incredible sunset from the top of Mount Lycabettus, the highest point of Athens.
If you want to treat yourself to a special dinner for your last night, make a booking at Orizontes Lycabettus – you'll be able to enjoy delicious Greek-style food and seafood.
TRAVEL COMPANIES WE USE AND TRUST
Final Thoughts On Your 14-Day Turkey And Greece Itinerary
And that's a wrap on your trip from Turkey to the Greek islands – and more! After fourteen days in two of the most beautiful countries in the world (in my humble opinion), you now know that deciding between Greece and Turkey isn't necessary; you can do both!