Privacy & disclaimers →
Romantic Places In Istanbul – Romantic Istanbul Ideas For Lovers & Honeymooners
If you're looking for romance, Istanbul might not be the first place that springs to mind, but this is a city that is not only drenched in history and stunning views but has some of the most romantic experiences around.
Give it a chance and see for yourself!
There is nothing better than an Istanbul sunset. As the sun goes down over the Golden Horn, the mosques and old bridges are illuminated in a golden hue that is hard to match. It's undoubtedly something so special even your camera won't be able to capture it correctly.
But where else can you go to get a major dose of romance with a capital R?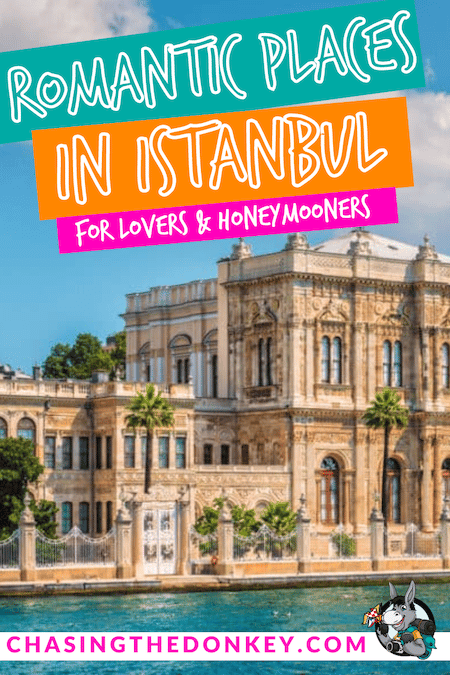 Romantic Places In Istanbul
Here is our list of some of the most romantic Istanbul sights for lovers & honeymooners.
Maiden's Tower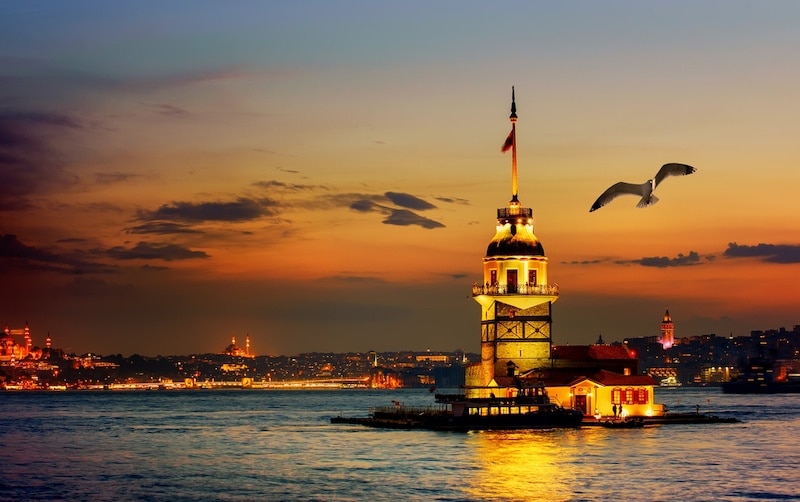 Maiden's Tower is located just off the shore of the Asian side and can be seen from the whole of the Bosphorus waterfront. This is a very historic spot, not least for the legend behind it. Head inside and enjoy the views while also learning about the history and enjoying a delicious meal too. Dating back to the 14th century, this is a small yet mighty place for your romance list.
Dolmabahce Palace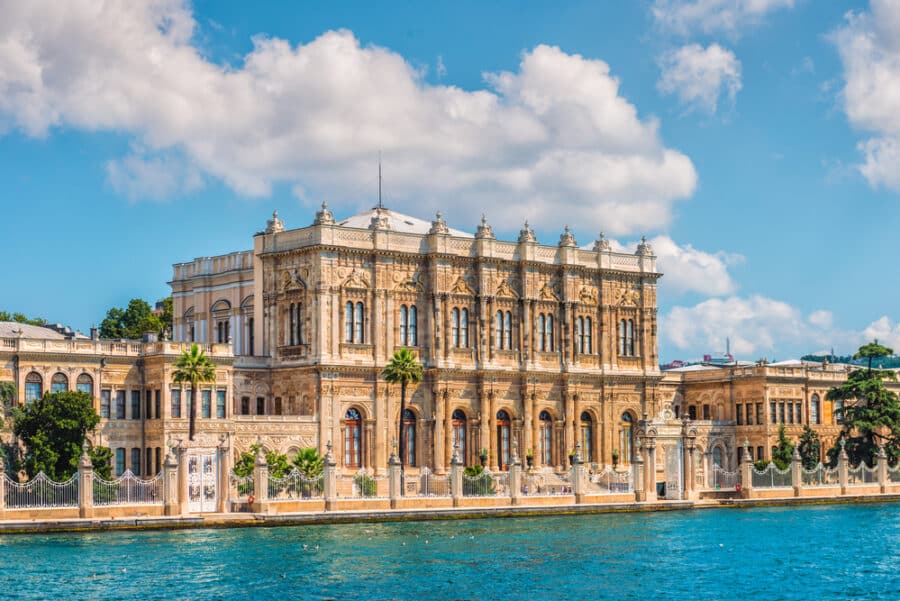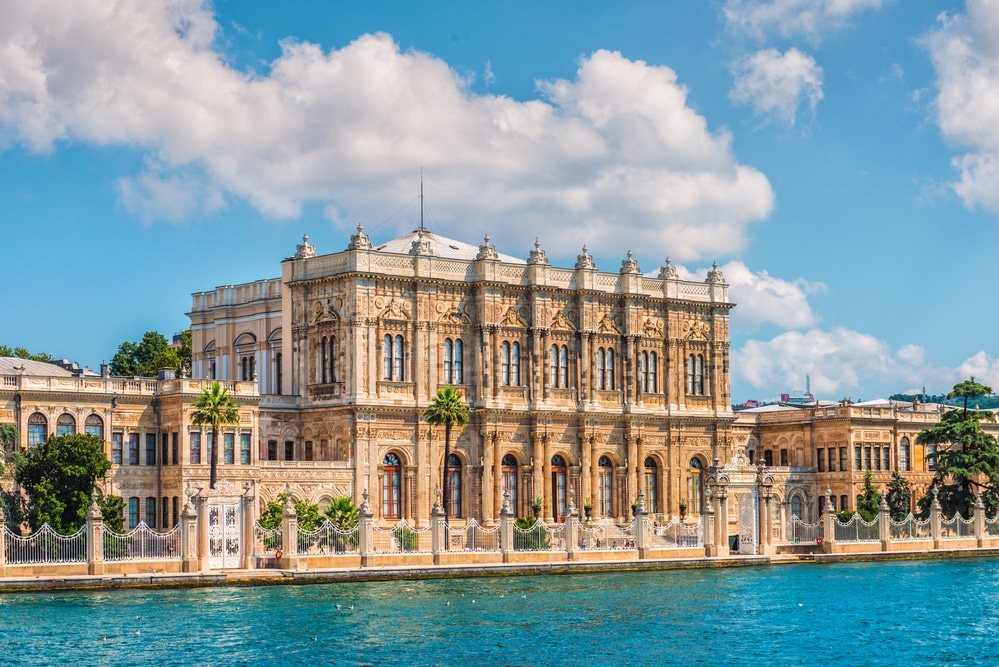 Few places on the planet will leave you astounded by their beauty, but Dolmabahce is one of them. You can't take photographs inside, so you're left to soak it up with your actual eyes – what a novelty! The views outside are also beautiful, and you can take plenty of romantic photographs.
Horse-Drawn Carriages, Saint George's Church And Ecumenical Patriarchate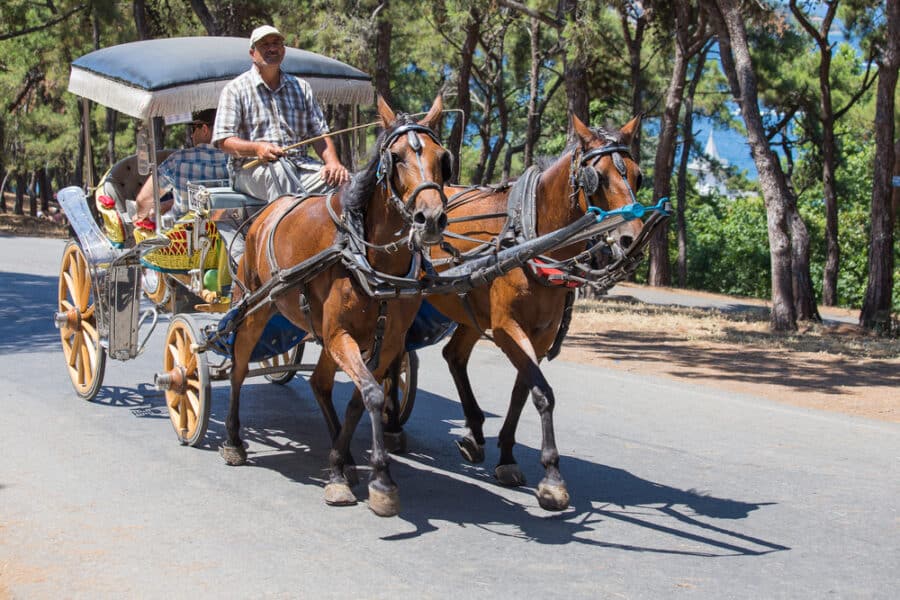 Büyükada is one of the Princes' Islands that lie off the coast of Istanbul and is one of the islands closest to Istanbul.
This is also one of the Turkish islands without any cars. Visiting it is almost like going back in time, seeing the horse-drawn carriages and the huge villas that line the hillside. The Prince's Islands are a stunning spot in themselves, but if you trek to the top of Buyukada (Big Island), you'll find this beautiful church, also known as Aya Yorgi Church. Make a wish at the top, as is a local tradition, and check out the amazing view in front of you. What could possibly be more romantic than that?
Bosphorus Sunset Cruise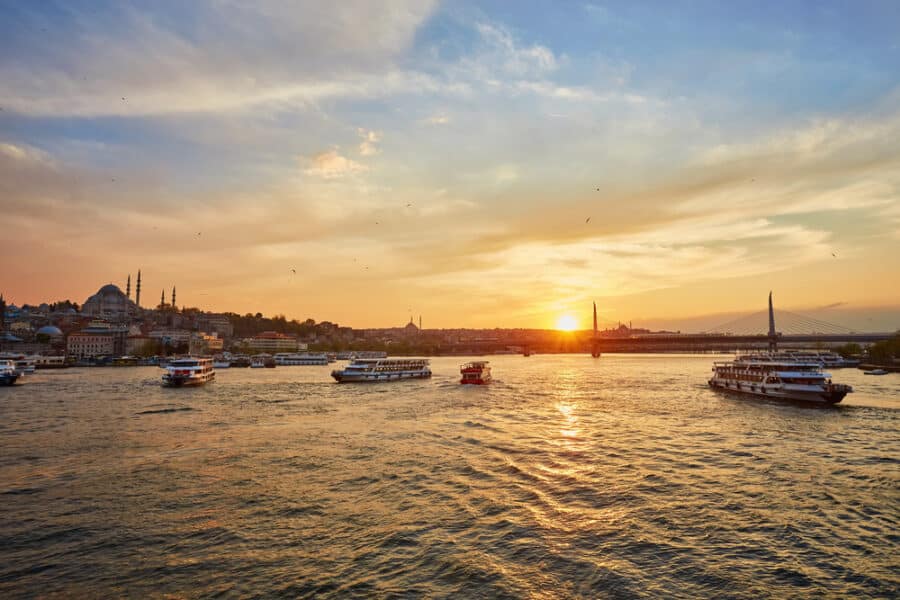 A Bosphorus cruise in itself is something you should do, but a sunset cruise is something else entirely! We've already mentioned that sunsets in Istanbul are like nowhere else but cruising down the mighty Bosphorus with the golden glow touching everything it can reach is an amazing and very romantic experience.
TRAVEL COMPANIES WE USE AND TRUST
Romantic Hotels In Istanbul
Here are a few of the most romantic hotels in Istanbul to get you fired up.
Pera Palace Hotel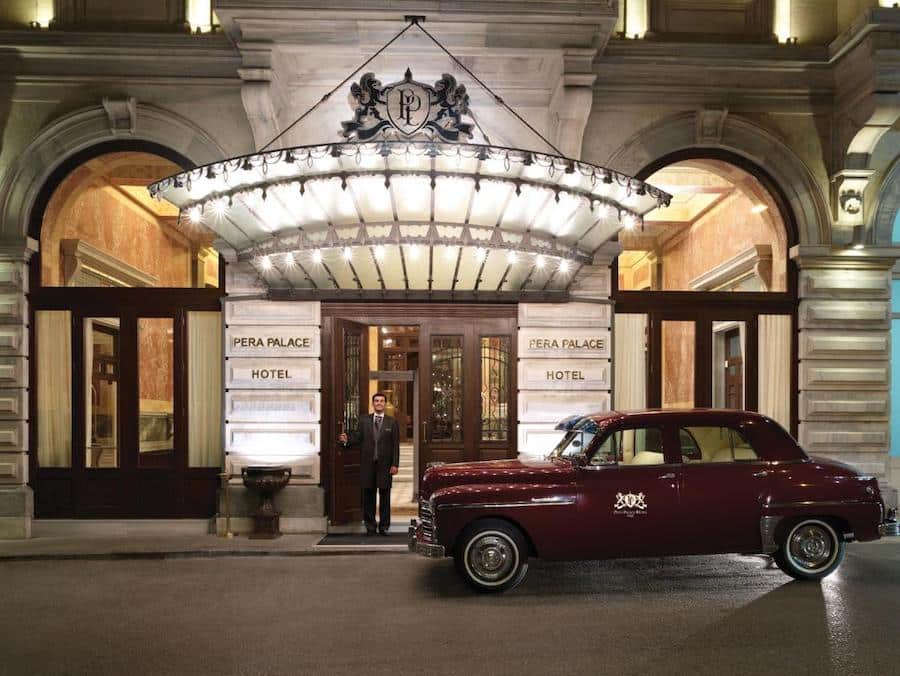 One of the oldest and fanciest hotels in the city, the Pera Palace manages to balance style and elegance with modern-day amenities to a tee. This building has seven floors with neo-classical facades that will make you feel like royalty. As a fun fact, Agatha Christie stayed in this hostel in the 1920s!
Ciragan Palace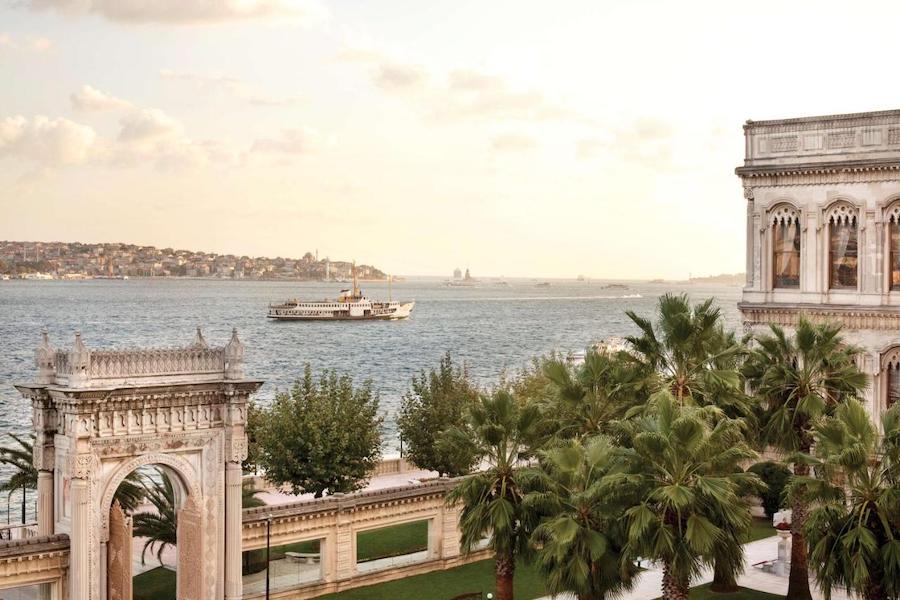 Once a palace of the Ottoman sultans, you can now stay in this 5-star hotel and feel like a real sultan yourself! With an infinity pool, spa, wellness center, and stunning views over the Bosphorus, a night here doesn't come cheap, but it's an authentic experience.
Romance Istanbul Hotel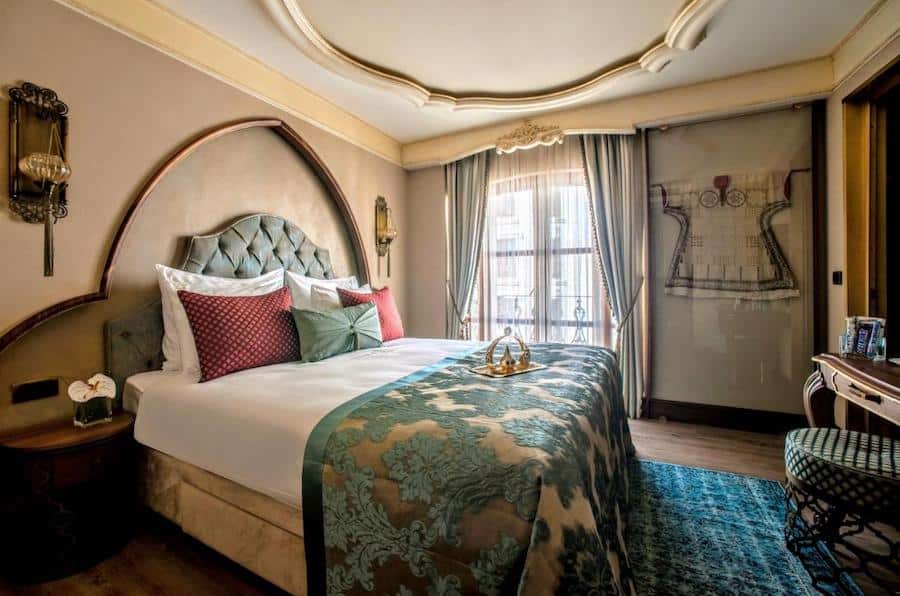 Well, it's got romance in the name, so it must be a top spot! Here you can stay in elegant, old-fashioned comfort, reveling in the beauty of your choice. This hotel has plenty of Ottoman history, and if you check out room 105, you'll find a replica of the shirt worn by none other than Suleyman the Magnificent himself.
Now you can see just how romantic Istanbul can be, but don't forget to try plenty of local food to fill your bellies for extra romance to come!