We may earn commission from affiliate links →
Best Islands In Turkey You Have To Visit
We all know that Turkey is beautiful and that there are countless places to visit. However, did you know that there are around 500 islets and islands in Turkey?
With so many Turkish islands, it is no wonder you may be finding it hard to narrow down your choice of which islands of Turkey to add to your Turkey travel list!
If you're visiting a busy city, a quick visit to an island could be a great way to enjoy a slower pace of life. If you're visiting a beach resort, heading to an island could give you the ideal change of scenery and allow you to enjoy a different view of your destination.
Of course, knowing which islands in Turkey are worthwhile versus those that are too difficult to get to or aren't worth the effort is essential. Turkey has many islands that are more than worth a visit, so it was hard to make this list of top-rated islands in Turkey, but we did our best.
Let's check out some of the best Turkish island escapes and explain why they're so great.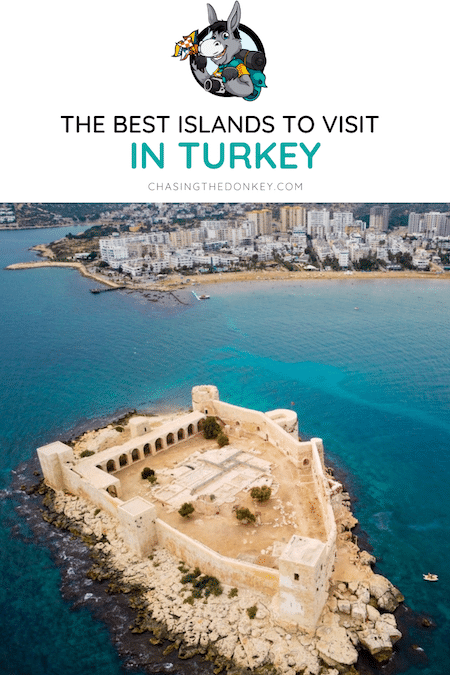 Best Island In Turkey For Beach Time – Bozcaada
You'll find one of the best Turkish islands to visit, Bozcaada, just off the coast of Canakkale. It is a slice of heaven in the Aegean. This island was part of Greece back in the day, but it became part of Turkey in 1923.
The island is stunningly beautiful and ideal for a chilled-out day on the beach. There isn't a huge amount to do away from the beach, but that's what makes it perfect for beach time! During the peak season, the island does become quite busy, especially during the Turkish school holidays. Be sure to head to Ayazma Beach or Cayir Beach if you're a fan of windsurfing.
Finish your day with a walk through the Greek Quarter and check out the castle dating back to the Byzantine era.
Best Island In Turkey For Off The Beaten Track Travel – Gökçeada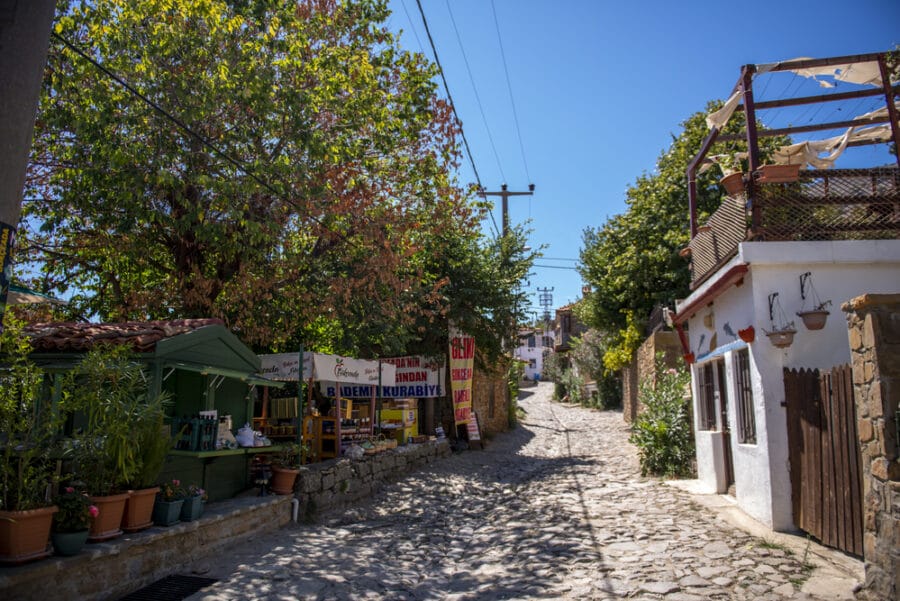 Gökçeada (Gokceada) is impressive and is home to pink flamingos that sit around the salt lake. There are countless active things to do here, such as mountain biking, hiking, walking, and checking out the beaches on the south coast, but it's also a very rugged island and, therefore, a little off the beaten track. That only adds to its beauty!
Visiting the island is only possible via a passenger ferry from Canakkale, which leaves twice weekly. Accommodation is also sporadic, and it's likely to be family-run guest house vibes rather than large hotels.
However, that's what adds to the island's charm, and if you're up for a bit of an adventure, this island will not disappoint. It's one of the best islands in Turkey to get away from the crowds and enjoy a peaceful getaway surrounded by quiet nature and local culture.
Best Turkish Islands Near Istanbul – Büyükada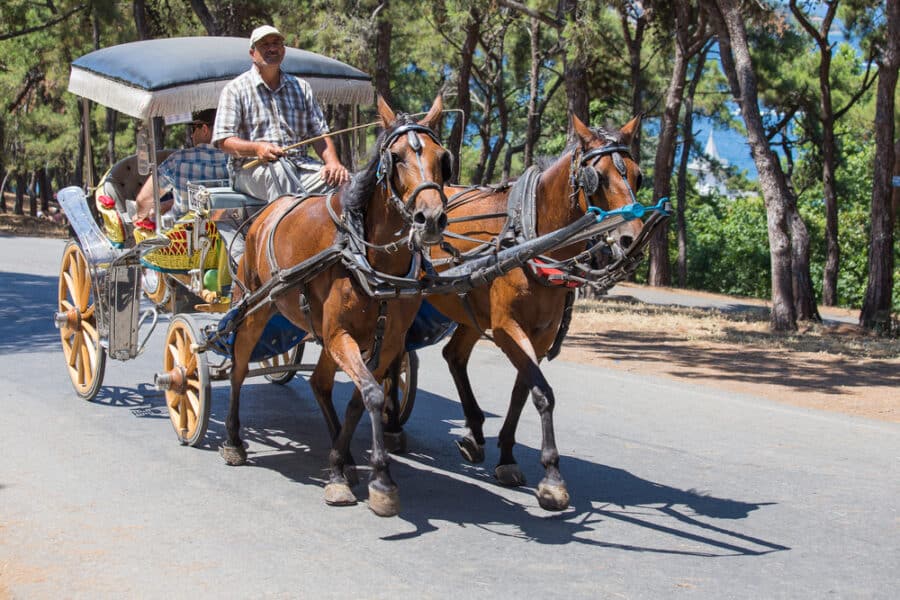 If you're staying in Istanbul for more than a few days, you'll probably need a break from the hustle and bustle! This is a huge city and one which can be stressful on its busiest days (which is most days). Some go to a spa or hammam to chill out, but why not head to an island and have a break from city life? There are no better islands of Turkey in that case than Buyukada Island.
Büyükada is one of the Princes' Islands that lie off the coast of Istanbul and is one of the islands closest to Istanbul.
Ferries leave Bestikas and Karakoy daily, with several ferries there and back every day. This is the largest of the Princes' Islands, and its beauty is simply divine.
This is also one of the Turkish islands without any cars. Visiting it is almost like going back in time, seeing the horse-drawn carriages and the huge villas that line the hillside. Be sure to check out the Monastery of St George and its stunning views back to Istanbul. If you want to learn more about the island group, there is also a museum.
Best Island In Turkey For History Buffs – Kizkalesi Island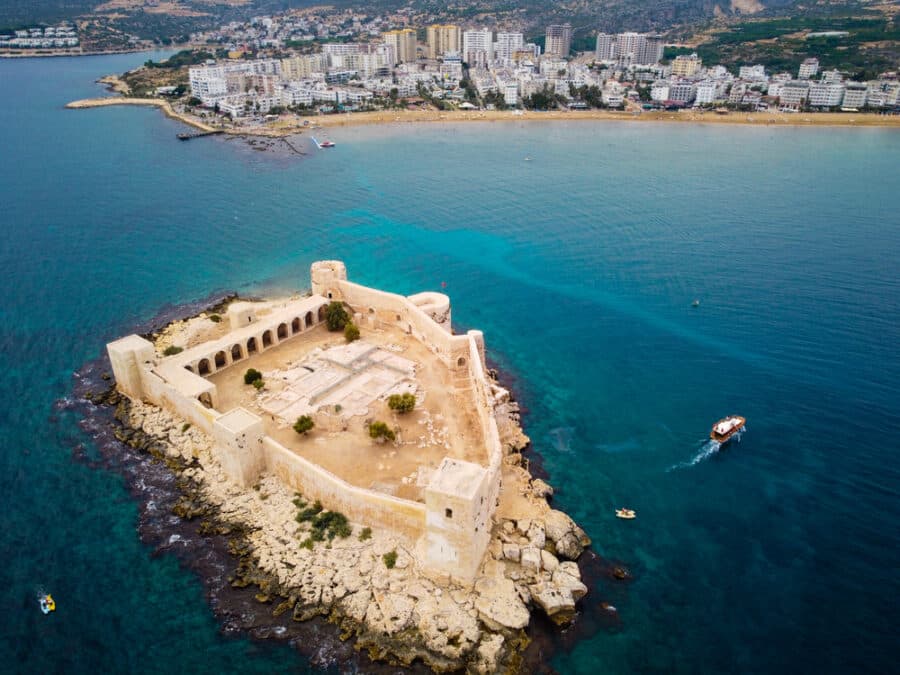 Kizkalesi Island is located on the country's south coast, and it's a fantastic spot for beach lovers and history buffs. The island is tiny, and it's possible to swim back to the mainland, although why bother when you can catch a boat?
The island's primary focus is the castle dating back to Byzantine times, known as Maiden's Castle. The castle is very well preserved on the outside, although the inside is in ruins.
The island is in Mersin, a coastal town just east of Antalya. This is an excellent area overall for anyone into history, but if you want to combine that with beach time, it's a great choice.
Best Island In Turkey For Families – Gemiler Island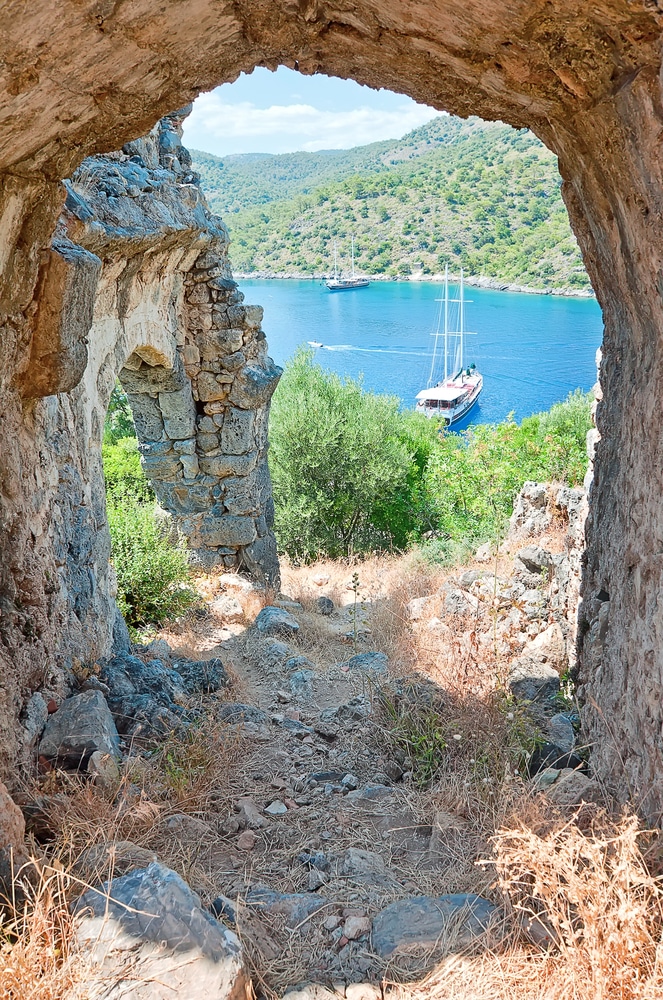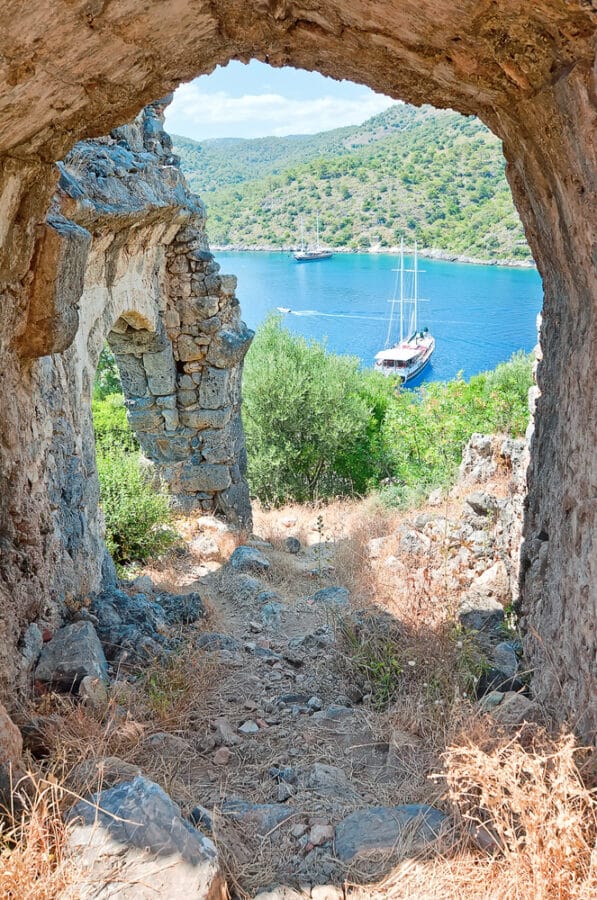 If you're staying in Olu Deniz on the south coast, be sure to arrange a boat day trip to Gemiler Island. This is ideal for families because the beach is perfect for splashing with the kids and because there is a history that children will connect with.
Not only are there churches on the island dating back to Byzantine times, but this is also reputed to be the site of the original resting place of St Nicholas, famously known as Santa Claus. Yes, Santa was born in Turkey!
Even without the heavy historical presence on the island, Gemiler is perfect for a chilled-out day enjoying the scenery and spending time as a family.
Best Island Of Turkey For Adventurers – Akdamar Island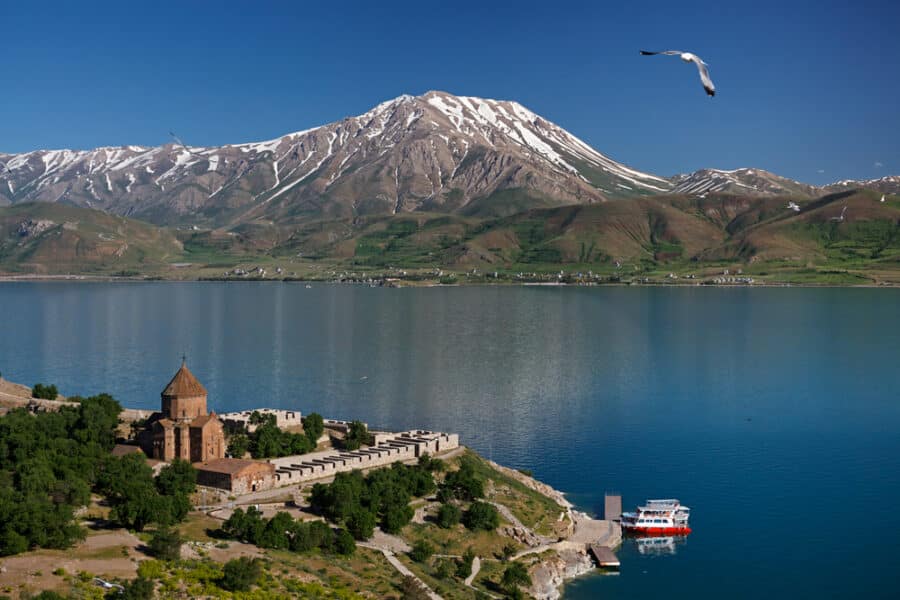 Akdamar Island isn't a spot that many tourists reach, as it is located in the far east of Turkey. However, if you have time to explore, you should check it out. Lake Van is huge, larger than you can comprehend, and many small islands are within it. Akdamar Island is one of those many islands, and its most famous residence is the Church of the Holy Cross.
With beautiful snow-topped mountains in the distance, the island was formerly home to a substantial religious settlement dating back to the 10th century. At this time, King Gagik Artzruni of Armenia ordered the settlement to be built, and the churches still sit on the island.
You'll find the Church of The Holy Cross is the largest and most prominent, and it has stone carvings that tell the story of the Old Testament.
You can get to the island by boat trip, which leaves Akdamar itself, but boats don't tend to go frequently, and you may have to wait until the boat is full before it sets sail. Alternatively, you can head to Van and book a guided excursion.
Best Turkish Islands For Ancient Ruins – Kekova Island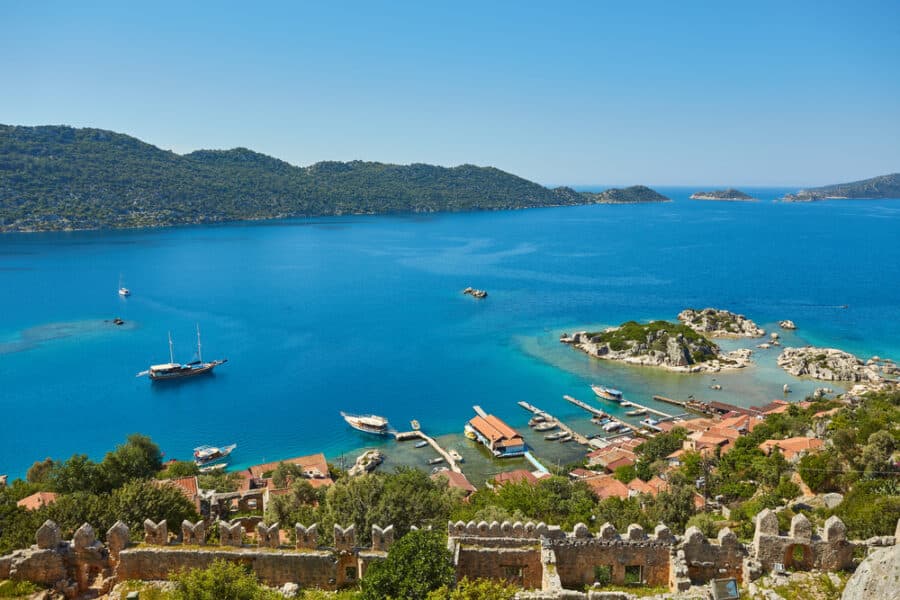 If you're staying in Antalya, make sure you find the time to head to Kekova Island, one of the best Turkish islands near Kalekoy village. Here you'll find underwater ruins which date back to Lycian times, and you can visit them directly by boat or kayak. The ruins were thrown into the sea by a massive earthquake, believed to have taken place during the 2nd century. The ruins are now known as the "Sunken City."
It's impressive to see first-hand, but the whole island is nothing short of beautiful in its own right. This part of Turkey is packed with ancient ruins, and even a quick visit to Kalekoy will allow you to see the ancient ruins of Simena and a massive fortress on the hilltop.
You can find day trips that head to Kekova easily from most beach resorts in the Antalya region, with Kas being the closest.
Share