Some posts contain compensated links. Please read this disclaimer for more info.
8 Day Trip Ideas From Istanbul That Will Impress
If you're visiting Istanbul, you certainly are not going to be short on ideas on what to see and do considering everything the city has on offer.
You're unlikely to find a quiet moment during your time in this bustling city, which is fantastic in some ways but can be quite overwhelming in others. For that reason, you might be thinking about taking a quick day trip from Istanbul, and going somewhere perhaps a little quieter, or somewhere different to see another side of the country. Am I right?
The good news is that there are several different day trip options you can take from Istanbul, and be back in time for bed.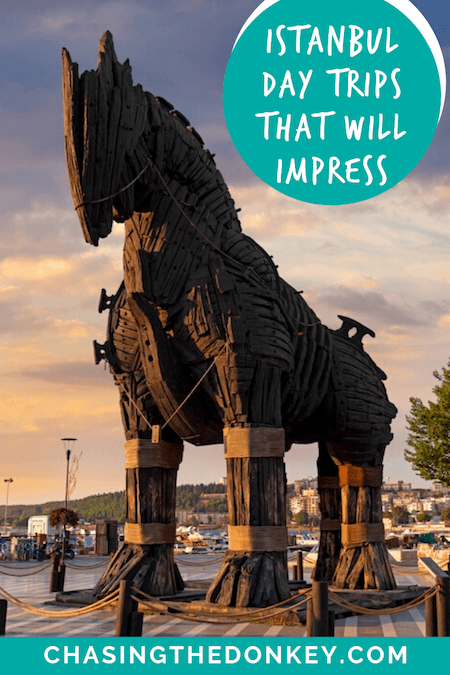 Prince Islands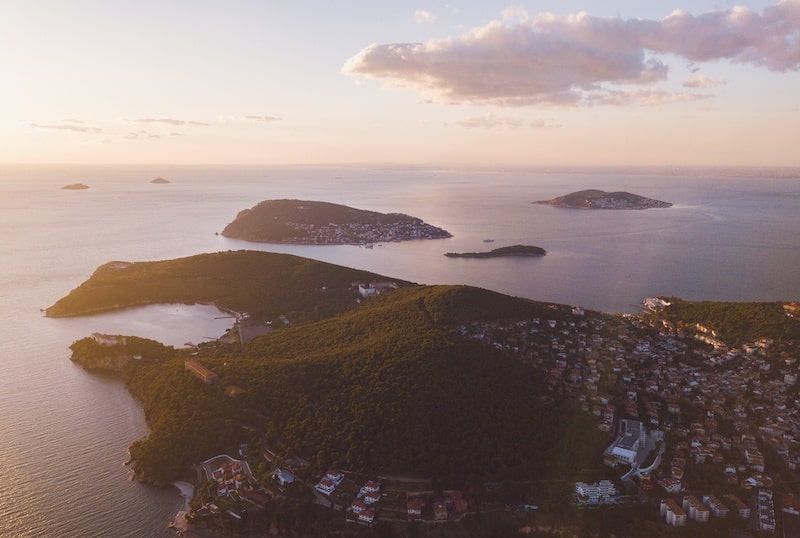 A short ferry ride from Istanbul will take you to a chilled-out island archipelago, which seems like it's a hundred miles away from the hustle and bustle of the city!
There are several islands, but the largest is Buyukada. Here you'll find a museum which talks about the history of the islands, and plenty of opportunities for swimming and beach time in the summer months.
Ferries leave from either Kabatas or Besiktas, and you'll arrive at the island paradise in less than one hour. Be sure to check the ferry schedule according to the time of year, as these are less plentiful during the winter months, though, there are daily ferries, even during winter.
Belgrad Forest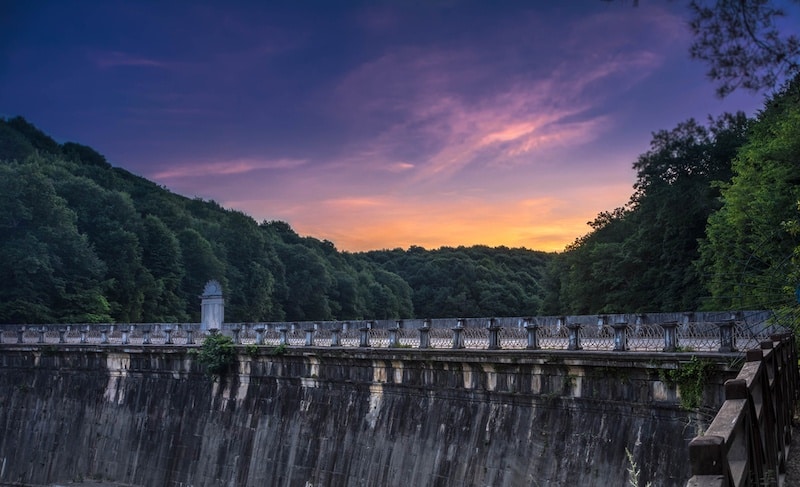 If you crave nature and quiet spaces, then Belgrad Forest is for you. Known locally as Belgrad Ormani, here you'll find around 5000 hectares of trees, walking trails, streams, small bridges, and a beautiful, natural feel. If the noise and constant heat of the city are too much for you, here you'll find the total opposite.
The other plus point is that it is only a 40-minute drive away from the center of Istanbul
Edirne
Edirne used to be the capital of the entire Ottoman Empire, and it's's packed with history and beautiful green spaces. You'll find buildings which are listed here, with stunning architecture and the Old Town is certainly worth a visit. Nods to the Ottoman Empire are everywhere, and the Selimiye Mosque is one of the most beautiful you'll see.
Kilyos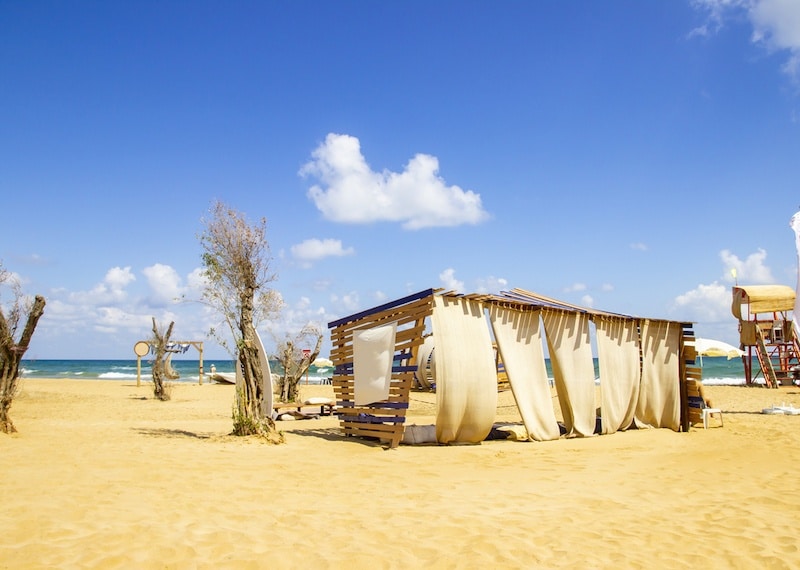 If you're visiting Istanbul in the summer months, you might want somewhere to chill out and cool off from the heat. In that case, head to the north of the city and keep going until you hit the coastal resort of Kilyos.
You'll find beach parties in the summer, yet the overall feel is chilled and really enjoyable. Be sure to stay late and stay for one of the incredible sunsets.
Bebek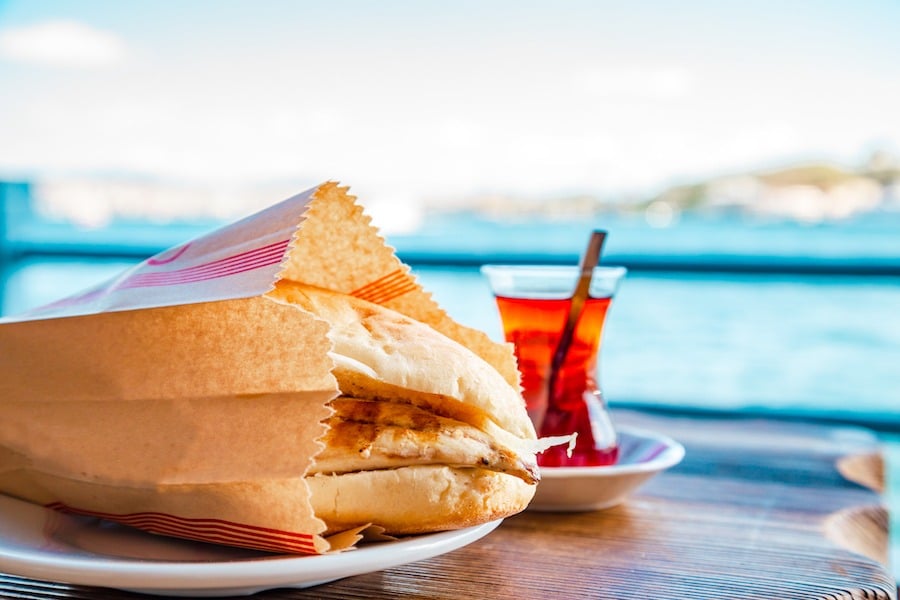 While Bebek is actually in Istanbul, it's's far enough away from the center for it to feel like it is a day trip. You can reach Bebek from Taksim or Besiktas via the bus, though you should know that in traffic, it might take you an hour or two to arrive, depending upon the time of day you go. This part of the city isn't linked by the Metro yet.
Bebek is a chilled out seafront region, which is quite affluent too. You can see both the old and new Bosphorus bridges, and you'll notice locals fishing along the banks of the Bosphorus. Enjoy a seafood meal here if you love fish, as some of the best in the city are to be found along this stretch of water.
Gallipoli Historical National Park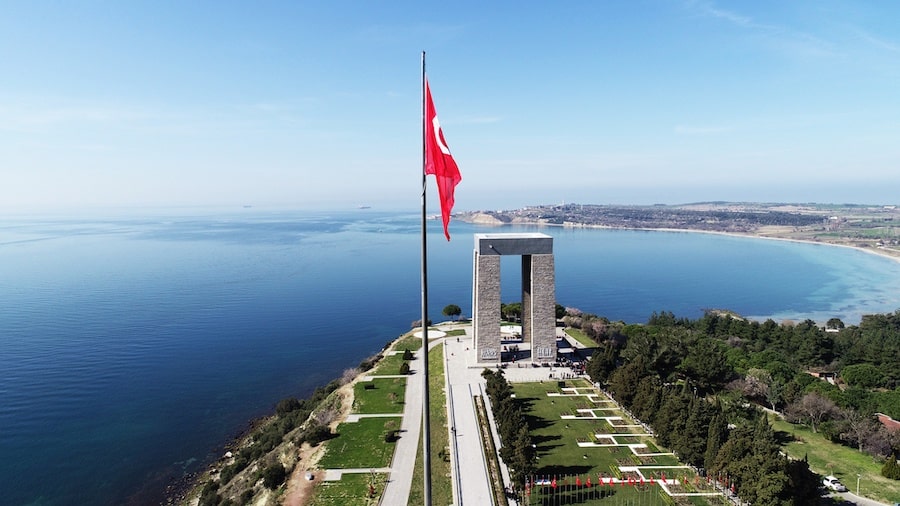 North of Istanbul, you will find the Gallipoli Peninsula, with stunning sea views. Through the main reason to come to the National Park is to pay respects to the soldiers from WWI.
Here you will find beautiful memorial from the First World War. Set on a clifftop overlooking the sea, this area certainly gets you thinking, and it's's dedicated to not only the Turkish soldiers but allied forces from Australia and New Zealand.
Uludag National Park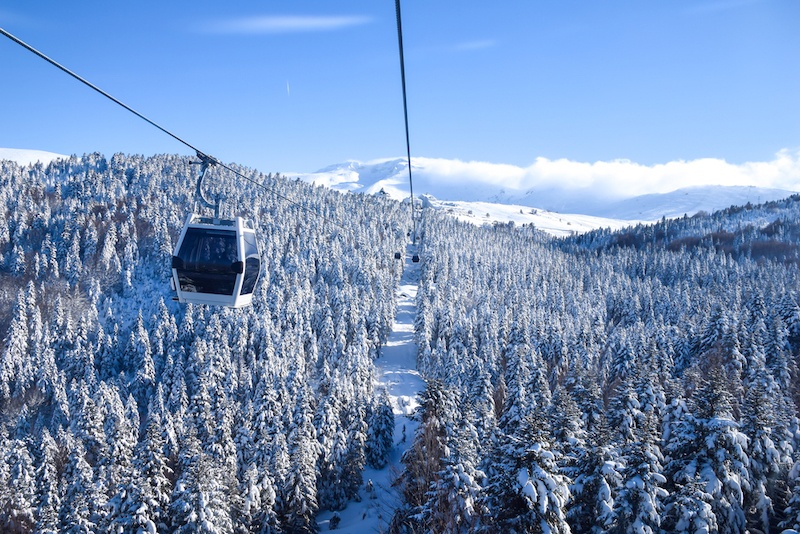 Located very close to the city of Bursa, Uludag is Turkey's premier ski resort, situated at Uludag National Park. It is open all-year-round and has some gorgeous natural spaces to explore.
Don't expect this to be a budget day out, as Uludag is known for being quite pricey, especially during the winter. However, you won't regret it when you're among the unforgettable scenery.
Uludag is a few hour hours" drive away from Istanbul, so you can make it there and back in one day if you set off early.
Troy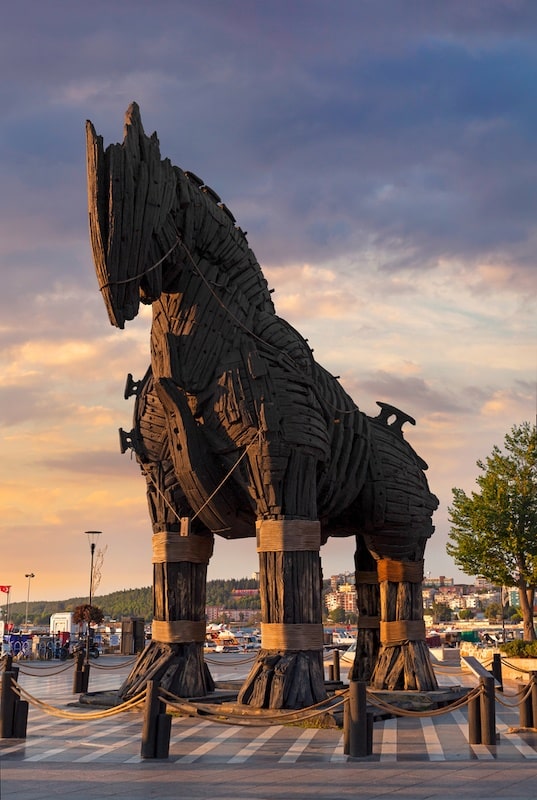 If you love history, then you have to visit the UNESCO World Heritage Site of Troy. Home to the Temple of Athena and the outer walls of the city of Troy, this is a place where you can hear the echos of the past. The area is also very green and natural so that you can feel peaceful here, away from the hustle and bustle of the city center.
If you want to learn more about the battle of Troy, head to the nearby city of Canakkale, where there is a Trojan horse monument, from the 2004 film Troy. You'll also find the imposing Kilitbahir Fortress here, which is a must for history buffs.
Conclusion
In truth, there are countless more places you could consider going from Istanbul on a day trip – although the other would require a lot more travel time.
The eight trips we've mentioned are all within an hour or two of the city, making them the best options for seeing a little more of the area, and having a break from the hustle and bustle.
More Turkey Travel Ideas
Share