Your honeymoon is not just another holiday. Oh no, it's far more than that. You want it to be magical, memorable, full of wonder, and the perfect start to your married life together. Choosing the place you decide to celebrate your honeymoon can be difficult.
So many people think about the Indian Ocean islands, the Caribbean, or maybe Thailand, but what if you don't want to go quite so far afield? Or what if you've already done that and you're looking for something different?
Turkey is a great choice.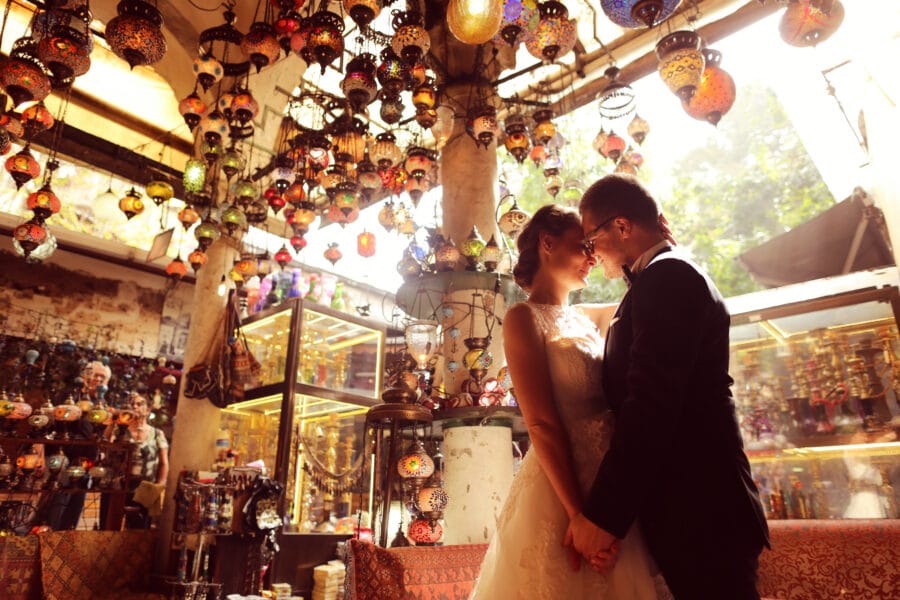 There are some fantastic honeymoon destinations in Türkiye; you must do your homework and choose the best one. The other great news is that there are many top-quality, five-star hotels in all major cities and resorts. Some are adult-only and will almost certainly cater to honeymooners with plenty of added perks and special treatment!
So, to help you decide where to go for your memorable holiday, let's check out the top honeymoon destinations in Turkey.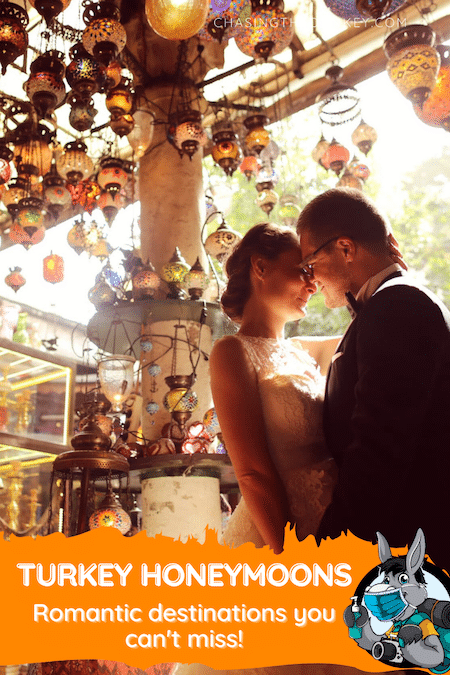 Where To Go On A Honeymoon In Türkiye Map
Honeymoon In Istanbul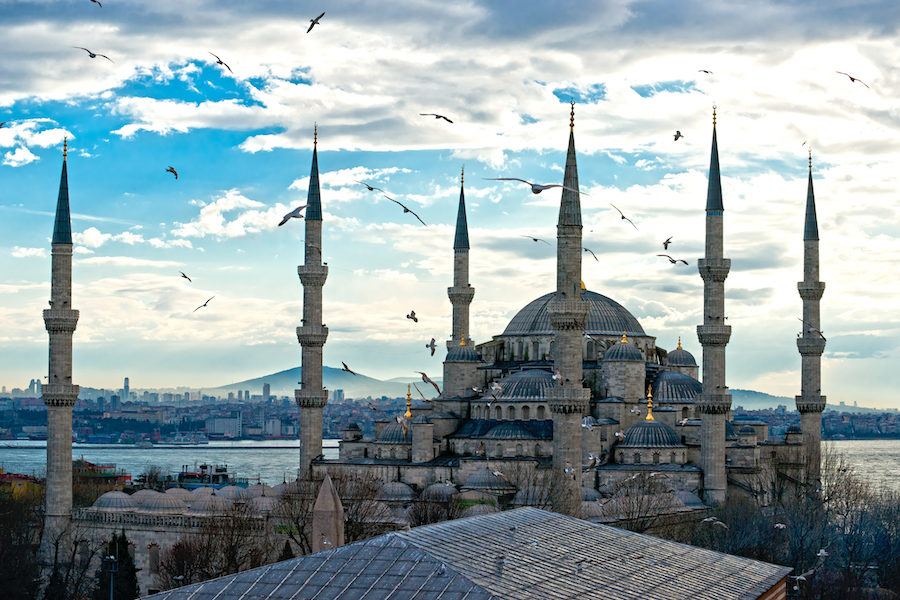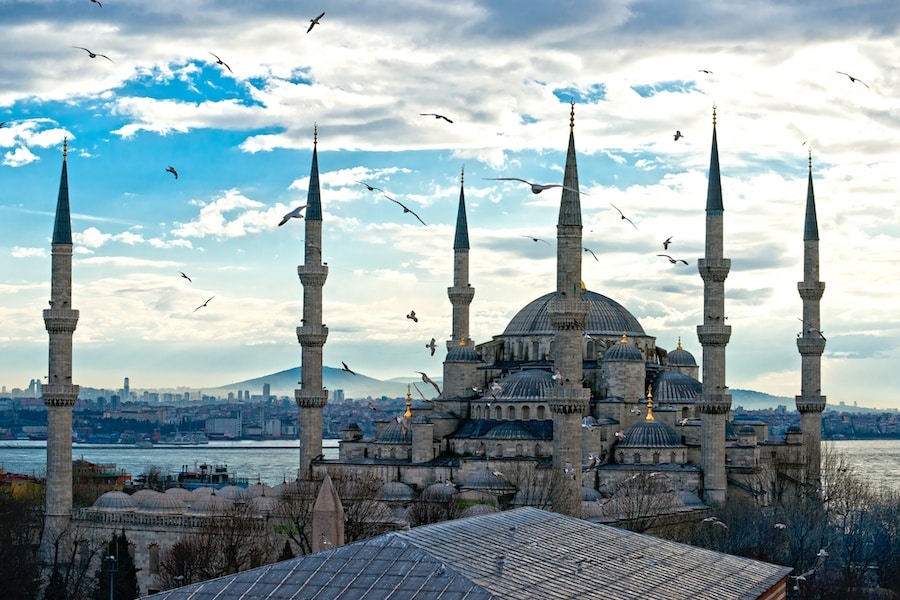 The most obvious place to start your Turkey honeymoon would be Istanbul. This is Türkiye's biggest city and one of the most action-packed, historic, and fantastic places you'll ever visit. Is it constantly busy? Yes. Does that matter? No, because you'll be occupied all of the time!
Istanbul has some awe-inspiring hotels you can choose for your honeymoon, with probably the most opulent being Ciragan Palace. You can find many hotels with amazing Bosphorus views and on-site facilities, such as spas, top-quality restaurants, etc.
There are fantastic sightseeing opportunities in Istanbul, including The Blue Mosque, Hagia Sofia, and Dolmabahce Palace, to name a few. The shopping is impressive and the food? Oh, the food! For extra romance, be sure to take a sunset Bosphorus tour with dinner thrown in. It'll be a night you won't forget.
You will not regret an Istanbul honeymoon; we have many ways to show you what we mean; check out here.
Best Turkish Resorts For Couples In Istanbul
Four Seasons Hotel Istanbul At The Bosphorus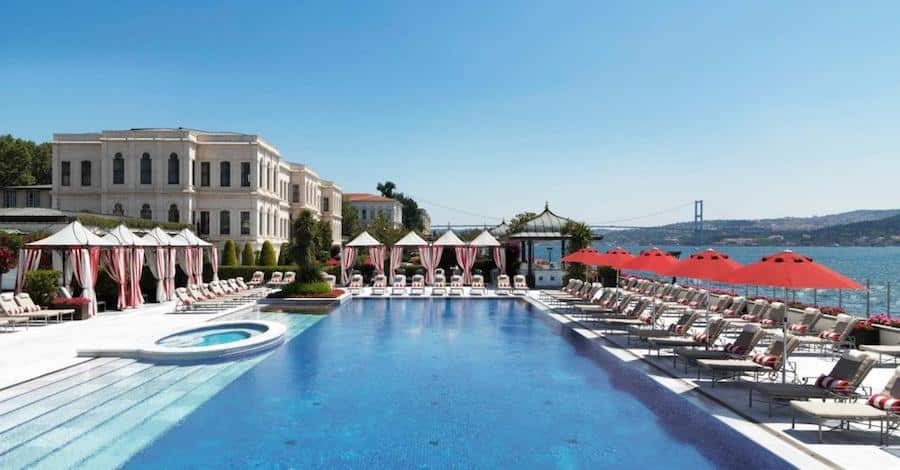 The hotels in Beşiktaş offer so much luxury – as well as those glittering sea views. The Four Seasons Hotel Istanbul is a classic example of a former Ottoman Palace, no less. This seafront five-star property has a spa, gym, indoor and outdoor pools, and gardens with sun loungers. There are several bars and restaurants, including Aqua Restaurant, which boasts a terrace overlooking the Bosphorus. Vibrant Besiktas Square is under five minutes walk from the property.
TRAVEL COMPANIES WE USE AND TRUST
Honeymoon In Pamukkale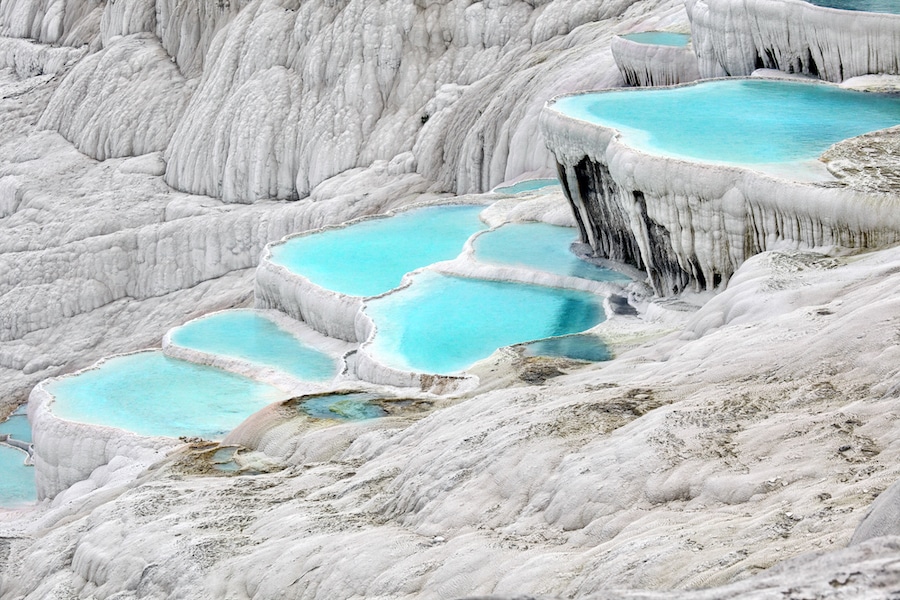 Do you want some insta-worth pics while on your honeymoon in Turkey? Then a couples trip to Pamukkale is for you.
Being surrounded by the wonder of nature is an excellent idea for your honeymoon, and you won't find a spot more stunning than Pamukkale. Located between Izmir and the southern resort of Marmaris, in a town called Denizli, Pamukkale is known locally as 'cotton castle' because of its excellent appearance.
These are hot springs that cascade down limestone cliffs, and the appearance is something to behold. There is also an accident set of ruins close by, including the Temple of Aphrodite – the goddess of love!
Nothing is more romantic than enjoying the hot springs together; it is almost like an outdoor spa! The reputed health benefits are one thing, but the experience is quite another.
There are several hotels to choose from, but the Richmond Pamukkale Thermal Resort is a spot you'll never want to leave.
Best Turkish Resorts For Couples In Pamukkale
Pam Thermal Hotel Clinic & Spa
This five-star luxury thermal hotel is nestled on a hillside, surrounded by pine forests. Enjoy being pampered at the spa center, taking a dip in the outdoor pool, which is heated in winter, and soaking in the thermal spring travertines with healing red water.
Spa baths with thermal water are a highlight of each bedroom, as well as the flexibility to enjoy delicious meals poolside.
READ MORE ABOUT PAMUKKALE
Honeymoon In Antalya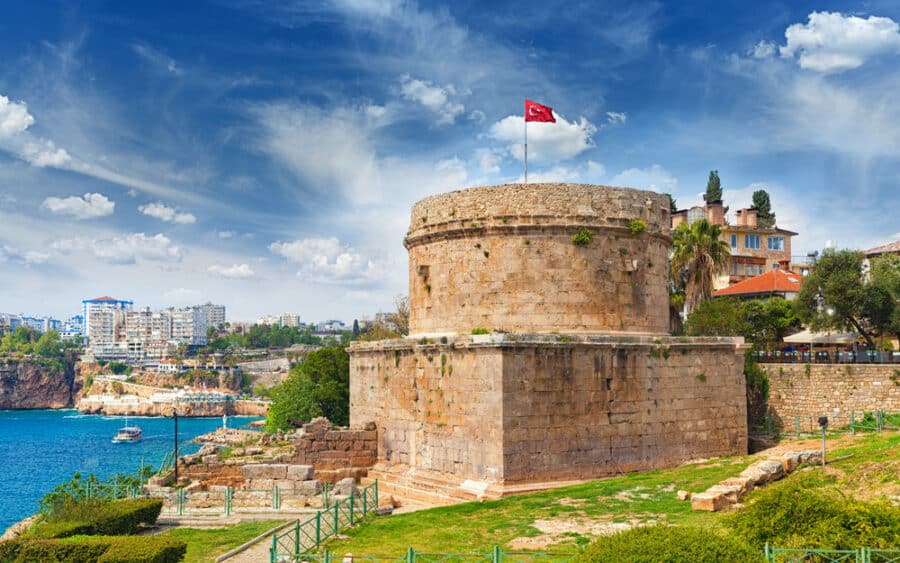 Antalya is a whole region of Turkey but also a city. With some of the most breathtaking beaches within close reach, as well as historic ruins and marvelous natural sights such as the romantic views from the top of Mount Tahtali (don't worry, there's a cable car), this is a city that offers everything that honeymooners will need.
If you want a less frantic pace for your honeymoon, you can choose to stay at Lara Beach, a very short distance away from the city itself. Here you'll find some seriously impressive five-star hotels, with the famous Titanic Resort. It's luxurious with a capital L and perfect for honeymooners.
Best Turkish Resorts For Couples In Antalya
Rixos Downtown Antalya All Inclusive – The Land Of Legends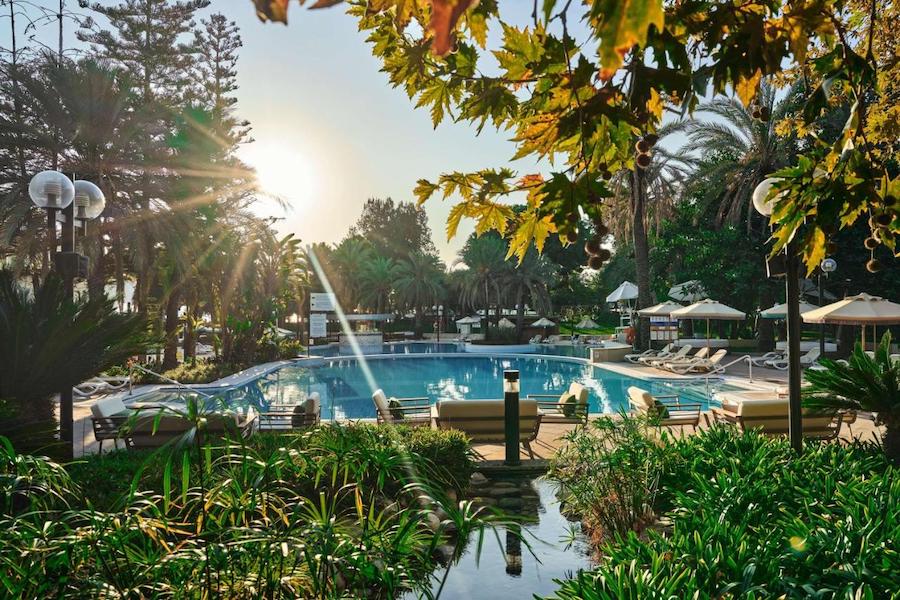 Get celebrity service at Rixos Downtown, set in the exotic gardens of Ataturk Culture Park. This 5-star hotel overlooks the sea and the Taurus Mountains, offering three dining options and a lagoon-style pool. Guests can also enjoy a Turkish bath and other spa treatments on-site. Rooms are lush and luxurious – a true pampering experience!
Honeymoon In Marmaris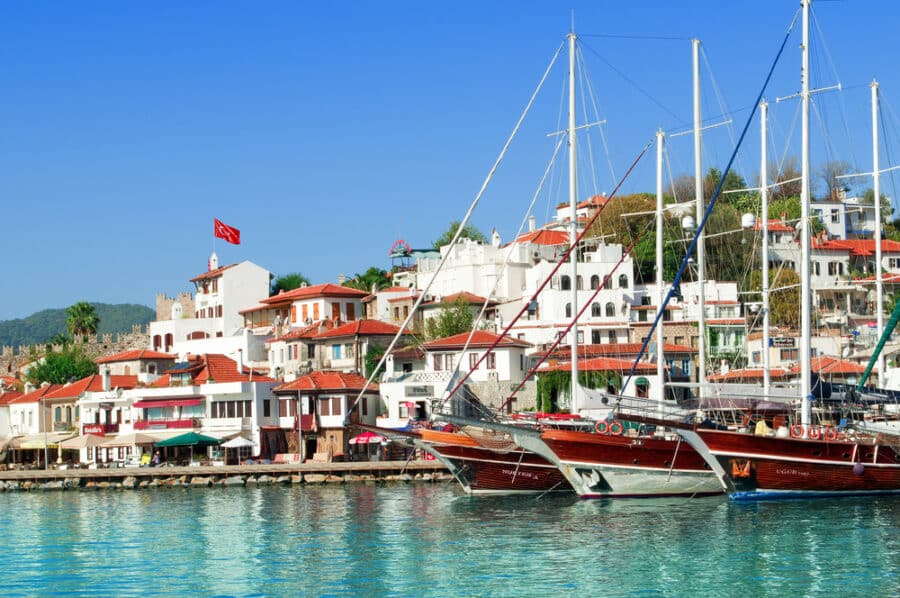 Marmaris is a resort on the south coast and is around 90 minutes by road away from the nearest airport in Dalaman. While Marmaris does have a reputation for nightlife, it's far more than that. There are plenty of things to see and do with stunning beaches close by, including the jaw-dropping Incekum Beach and Cleopatra Island.
There are also top-quality hotels, such as the beachfront Green Nature Diamond, Marmaris Palace, and Casa de Maris, with its fantastic on-site spa.
You can head off on a romantic private boat trip, walk over to the next resort of Icmeler, or even go on a day trip to Rhodes. Marmaris is a complete and fulfilling honeymoon choice, and you can opt for the very best of luxury to take it to the next level.
Best Turkish Resorts For Couples In Marmaris
Marmaris Bay Resort – Adult Only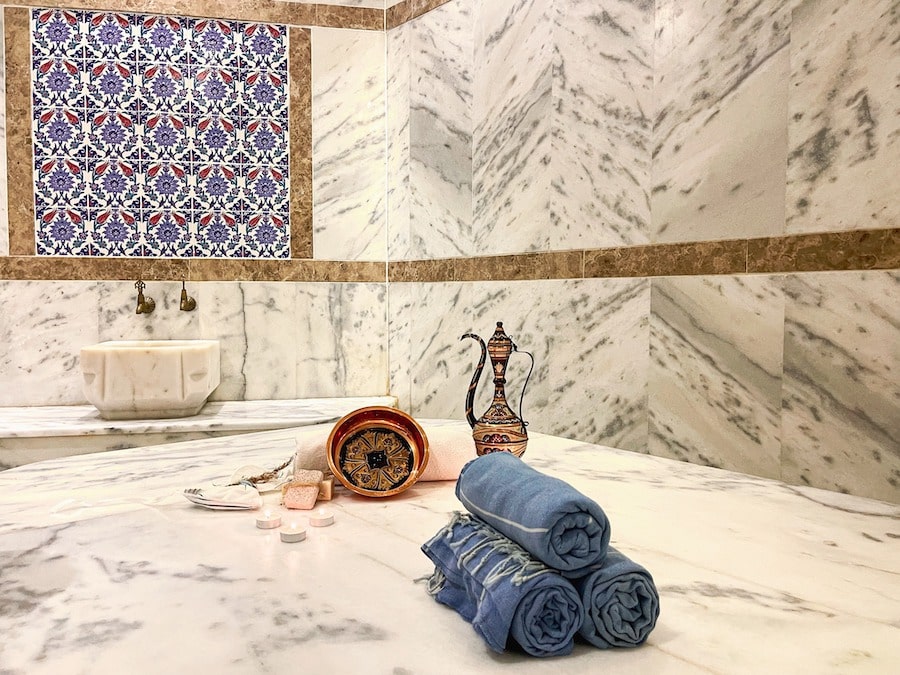 5-Star luxury with Aegean Sea access – does it get much better than that? Marmaris Bay Resort is an adult-only establishment, so you can be assured the atmosphere is sophisticated. Enjoy the picturesque surroundings, dine on a diverse menu of offerings, and relax at the outdoor pool, private beach, hammam, and bathing jetties.
Honeymoon In Bodrum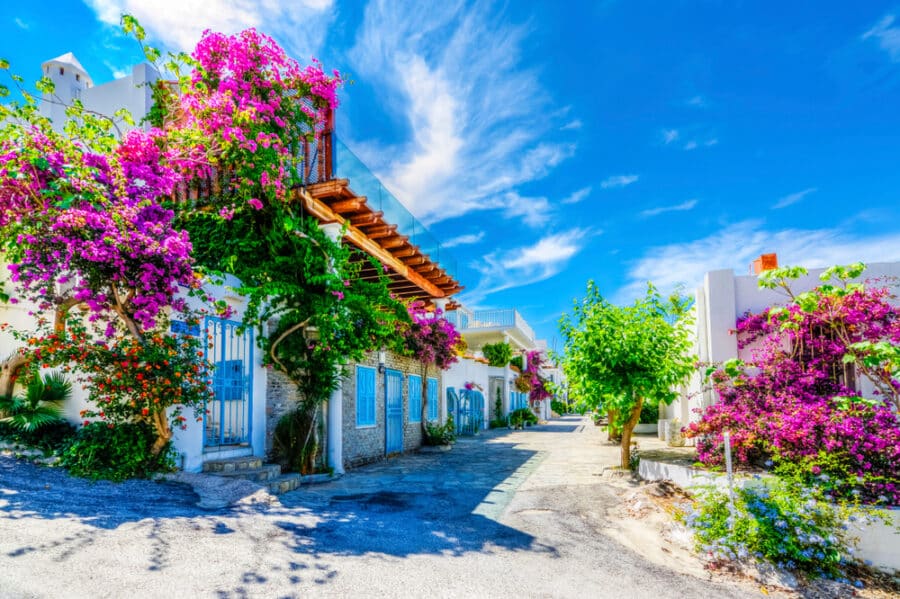 Bodrum is another of Turkey's south coast resorts, but this town has a glitz and glamour reputation. There have been many celebrity spottings around the Bodrum coast, with the rich and famous visiting by luxury yacht more than once.
If you are looking for romantic places in Turkey, we suggest that you head up to the massive castle on the hill is the best place to check out the amazing views and the romantic sunset.
With top-quality shopping, fantastic gastronomy, and some fantastic hotel choices. Bodrum is a beautiful spot for a honeymoon, and you could even take a day or two to the cosmopolitan city of Izmir too, which is a short distance away.
Mandarin Oriental and Caresse Luxury Resort & Spa are ideal options for honeymooners.
Best Turkish Resorts For Couples In Bodrum
The Marmara Bodrum – Adult Only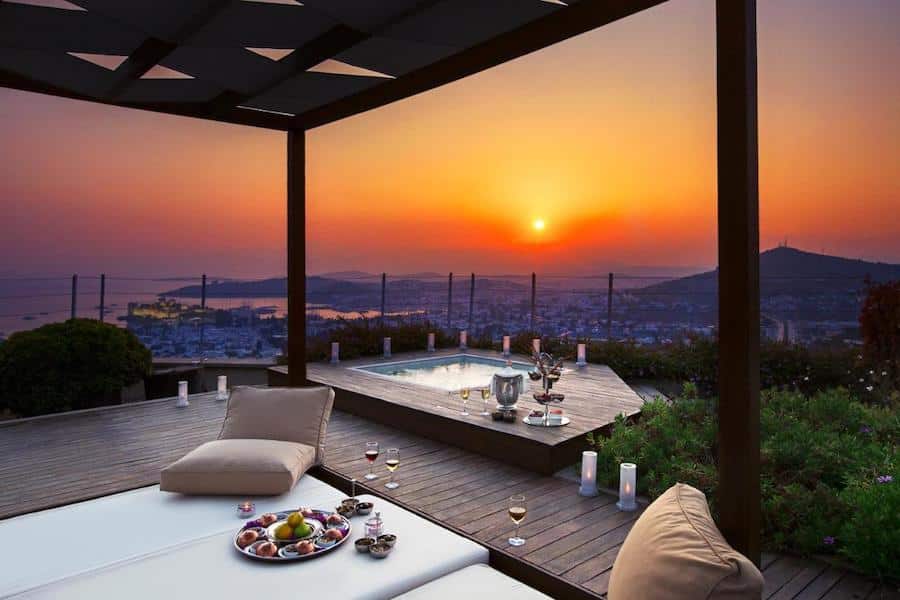 This design hotel is an excellent 5-star accommodation that is adult-only. An incredible free-form pool with views over Bodrum Bay and Kos Island and unique statues and architectural styles make this a fashionable stay. Enjoy access to a private beach with a shuttle service, sunset views over the bay, and a delicious assortment of international and Turkish cuisine.
Honeymoon In Cesme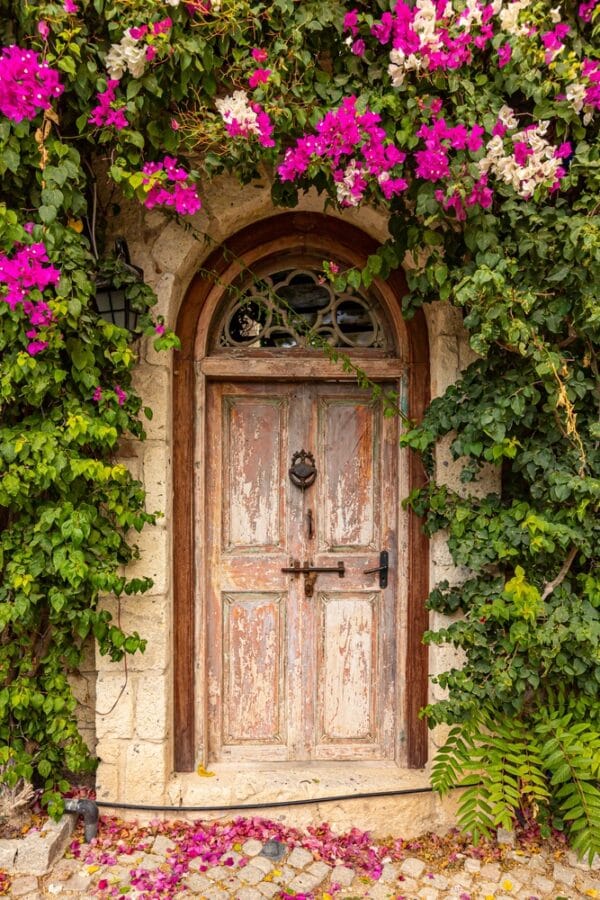 Cesme is another beach resort, but it's located on the western coast, a short distance away from Izmir. Alacati is a small resort within the Cesme region, and it's the perfect blend between old and new.
A visit to Cesme is more low-key than some of the honeymoon destinations we've discussed, but that might be precisely what you want for your special break. Be sure to head to Pirlanta Plaj, a stunning beach close to the center of Cesme, and take a private boat trip over to Donkey Island. There are even hot springs in close proximity where you can chill out together.
The Ilica Hotel Spa & Wellness Resort is the ideal spot for honeymooners, or the Boyalik Beach Hotel & Spa in the center of Cesme.
Best Turkish Resorts For Couples In Cesme
Reges, A Luxury Collection Resort & Spa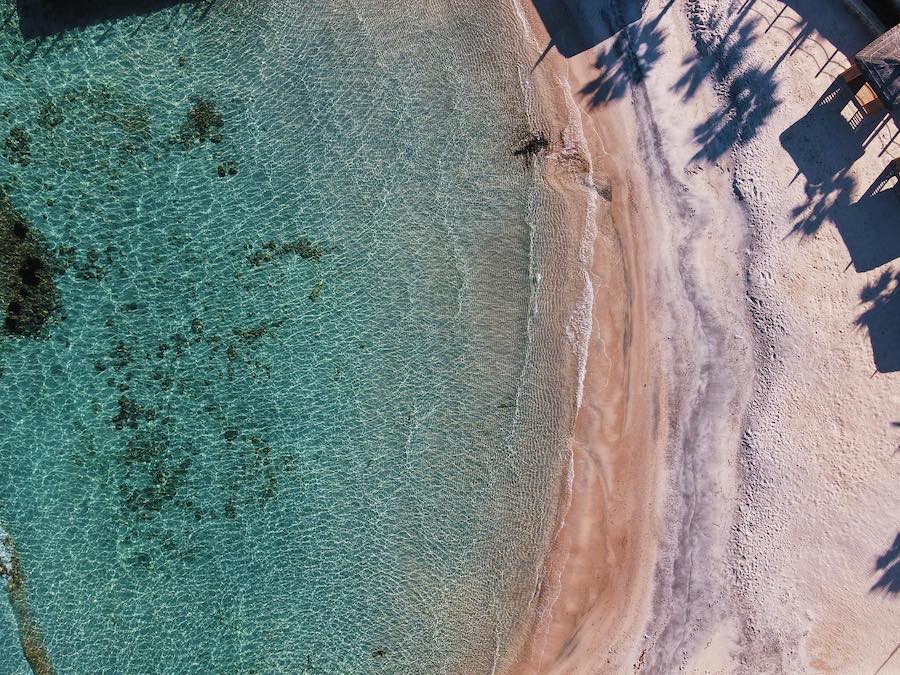 This upscale beachfront resort is serene and contemporary. Spacious rooms provide panoramic views with incredible floor-to-ceiling windows. The restaurants serve up Asian cuisine & Sushi as well as Italian flavors in an al fresco atmosphere with live music. The spa features a menu of massages, a Turkish Hammam, a sauna, a steam room, and two seawater thermal pools. It's truly a romantic and relaxing establishment!
Honeymoon In Cappadocia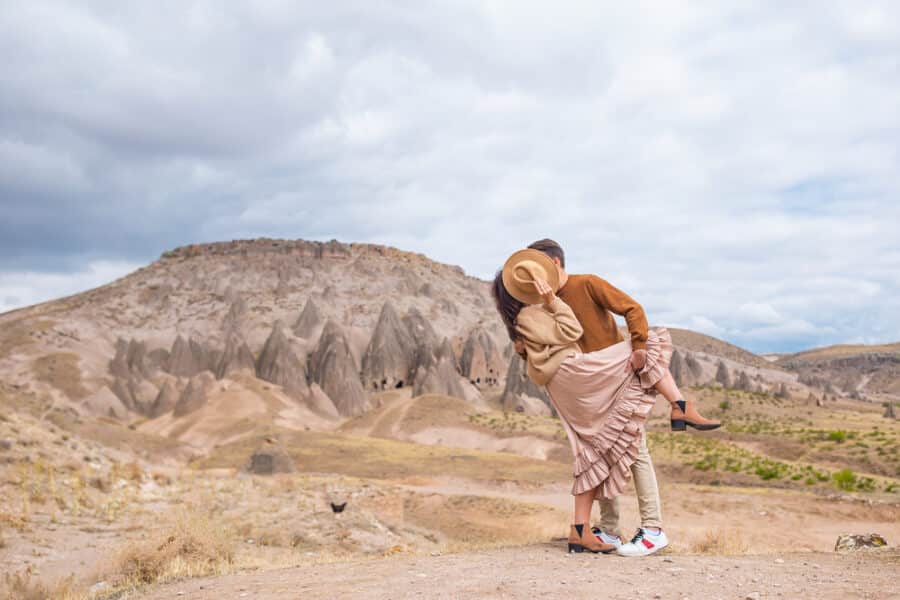 There are very few destinations that are more romantic than Cappadocia. Always on the list of best places in Turkey for couples. When you look at the photos, you'll see what we mean! This world-famous spot is one of the most photographed in the world, and a hot balloon ride over the famous Goreme Park will be something you'll never forget.
Be sure to stay in a cave hotel and enjoy a full Turkish breakfast with a view over the 'fairy chimney' landscape that the area is so famous for. You can take walks, cycle, or enjoy a spa treatment for couples at one of the top-quality hotels, such as Cappadocia Cave Resort & Spa.
Best Turkish Resorts For Couples In Cappadocia
Seraphim Cave
Hotel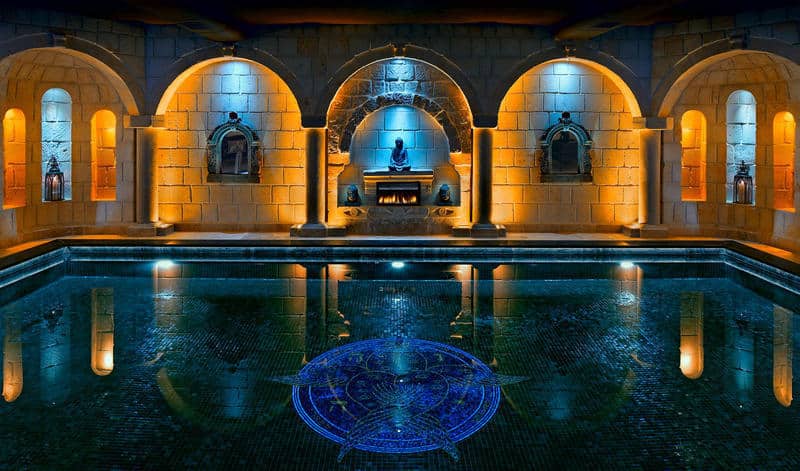 Seraphim Caves are very highly rated among the luxury hotels in Cappadocia! As far as 5-star hotels in Cappadocia go, this is one of the best thanks to its excellent location and superb amenities.
Large spacious, soundproofed rooms and suites include every amenity you need, including hot tubs and patios. Guests staying here also have access to a heated indoor pool, sauna, hammam, and spa facilities – making it a cave hotel in Cappadocia not to be overlooked.
READ MORE ABOUT CAPPADOCIA
Honeymoon In Olu Deniz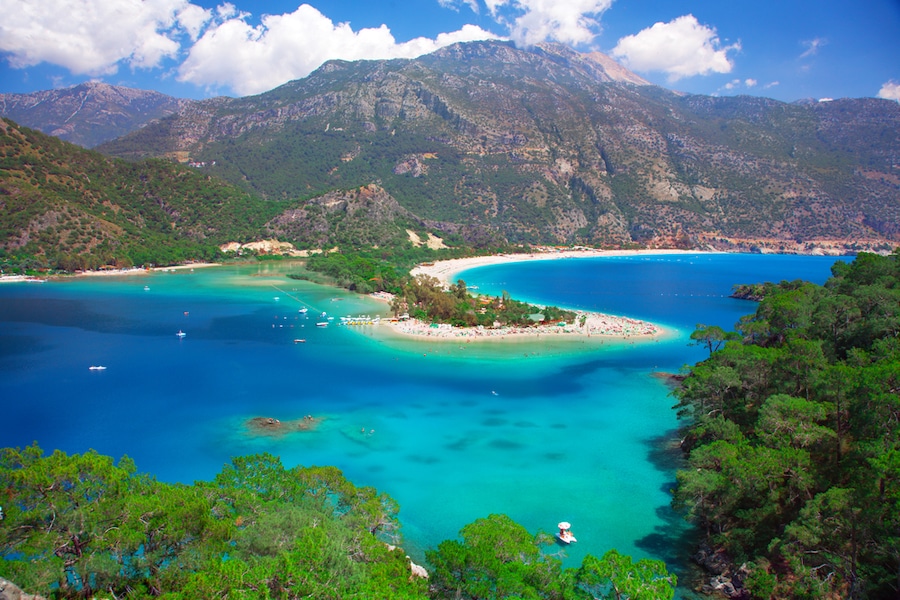 Our final choice is undoubtedly a fantastic place for honeymooners. With a brilliant blue sea, white sand, and endless entertainment options, Olu Deniz is a favorite holiday destination for a reason. This is also one of the best places in the world to try paragliding, so maybe you could do it as a couple and have some awe-inspiring memories of your honeymoon!
With huge, soaring mountains and pine forests framing your view, this is somewhere you'll instantly fall in love with. It's also the home of the famous Blue Lagoon, with water so clear you won't believe your eyes. There are many ruins around the area, situated on the famous Lycian Walk, and you can also head over to Butterfly Valley. All of this and plenty of top-quality hotels cater to honeymooners, such as Garcia Resort & Spa or the Belcekiz Beach Club.
Best Turkish Resorts For Couples In Oludeniz
The Residence At TUI BLUE Sensatori Barut Fethiye – Ultra All Inclusive, Adults Only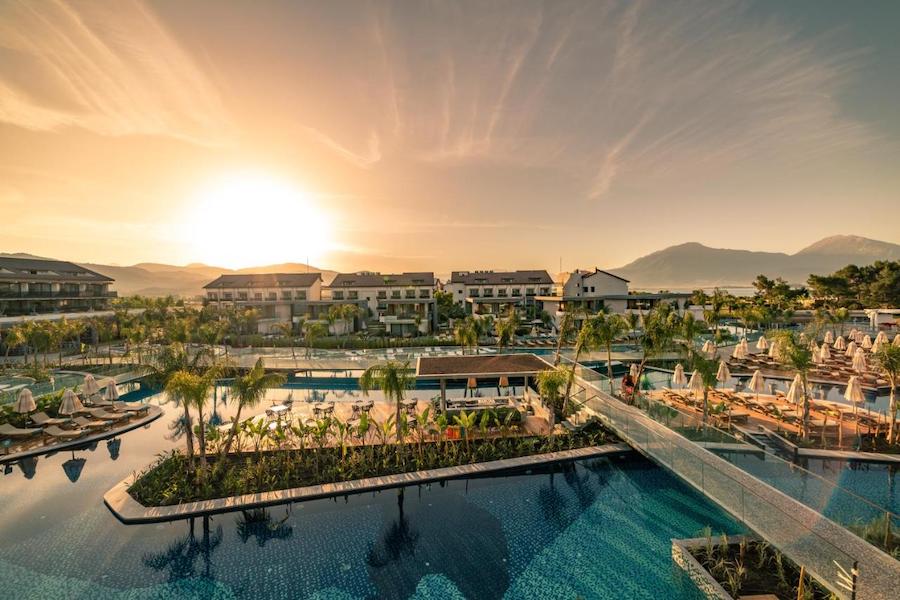 Your ultimate adult-only holiday destination! With original architecture and modern details, world-class sports facilities, musical performances, spa therapies, a private beach, and award-winning chefs serving Turkish cuisine with international flair, you will feel like royalty here. Book the honeymoon experience to add special extras to your stay!
Which Turkish honeymoon destination will you choose?