Some posts contain compensated links. Please read this disclaimer for more info.

2021 Guide To The 16 Best Beach Resorts In Croatia
If you feel like you have suddenly heard a lot of buzz around vacationing to Croatia, you would not be wrong. Croatia is one of the hottest travel destinations in Europe and arguably the most popular country in the Balkans region.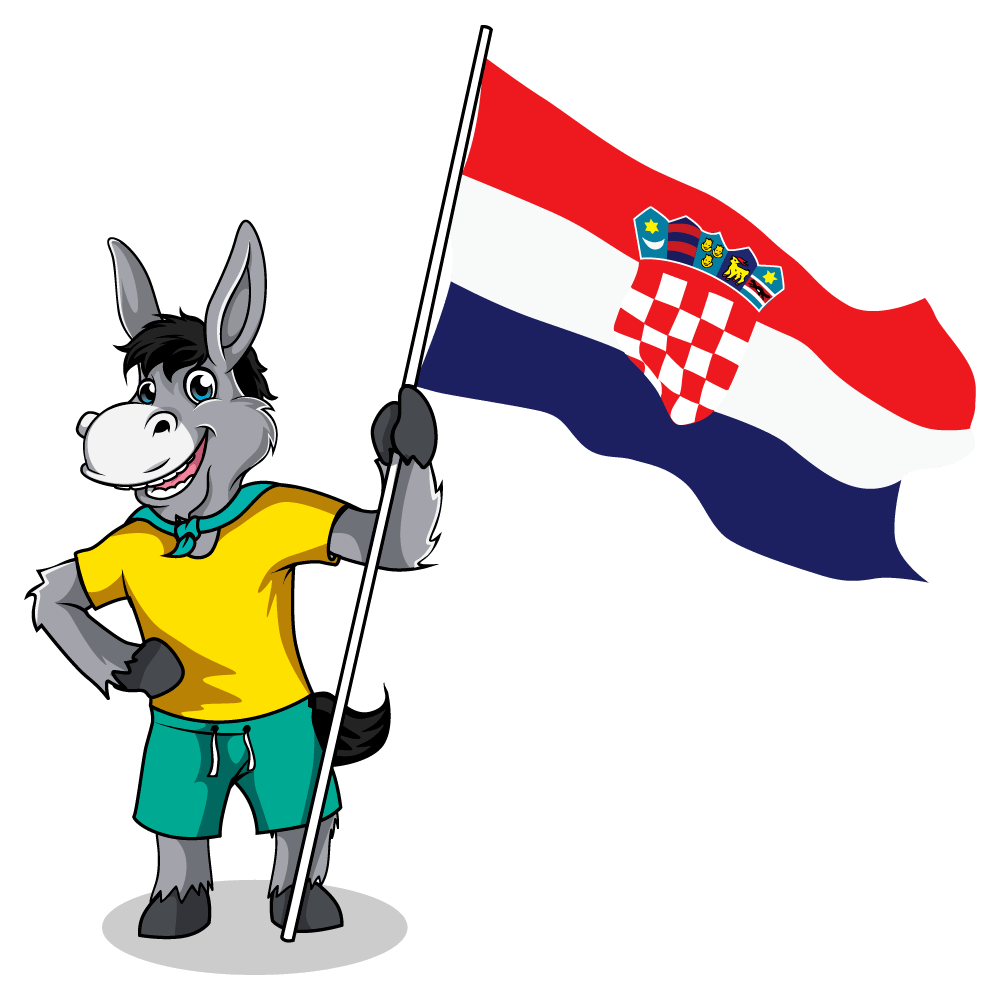 It is a narrow, lengthy country that runs down a majority of the eastern Adriatic Sea. Its pristine beaches, glistening turquoise waters, exotic marine life, all-inclusive tour cruises and party boats, and luxurious beach resorts make it an overly appealing holiday vacation for travelers of almost any age.
Though travelers on a budget would likely avoid the lavish seaside resorts that Croatian tourism has to offer, visitors with the means to spoil themselves may be highly interested in spending their vacation in one or a few of Croatia's remarkably affordable paradisiacal beach resorts, which are quickly making Croatia the hottest place for a summer vacation in Europe.
For most of the early '90s, Croatia was war-ridden, fighting for its independence from Yugoslavia. Today, the country has bounced back by becoming one of the fastest-growing tourism industries in the world. And the scary war times are far in the past, and Croatians are as happy and hospitable as they come. It is hard not to be happy living in this jaw-dropping country.
Below, we have outlined a list of great beach resorts you will find in Croatia that caters to all kinds of crowds; whether you are looking for a family-friendly experience or an adults-only type of accommodation option, you are bound to find the right place to stay for your needs.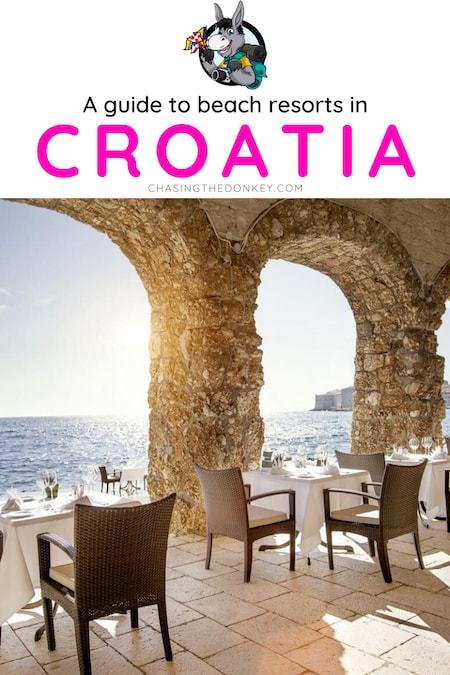 2021 Guide To The 16 Best Beach Resorts In Croatia
Come see what the recent hype around Croatia is about. With over 3,000 miles of coastline when including all of their happy islands, it is no wonder this country is known as an easy European beach getaway.
The sunshine and cheap prices are hard to beat in Croatia, and it seems the rush of tourism agrees. It is becoming increasingly hard to find peace on some of Croatia's most popular beaches. However, there are plenty of islands and resort beaches where you can keep your sanity.
Of all countries in Europe, Croatia's wondrous coastline tends to be our favorite, and with one visit to the country, you will soon see why. With its pebbly beaches and fifty shades of blue in the sea, the Dalmatian Coast is one of the best places to visit in all of Europe, and staying at any of these resorts in Croatia will show you why.
Without further ado, we bring you our favorite beach resorts in Croatia:
Beach Resorts In Zadar, Croatia
Falkensteiner Club Funimation Borik
The City of Zadar, along with its fantastic beaches, is known for the Venetian and Roman ruins, which have been preserved so well. The Falkensteiner Club Funimation Borik is less than a mile from those ruins on a perfect spot on the beach in the center of a lot of the tourism action in the city.
The resort will provide you with lasting memories of your getaway experience while being a great spot to go on vacation with the whole family.
The resort is all-inclusive and provides naturally sun-lit rooms in a comfortable and modern facility.
Thisbeanclude a full spa, access to indoor and outdoor pools, waterslides, a fitness center, tennis courts, and a special daycare program for your young children so you can get away and enjoy your time with your significant other for a bit.
Check Rates or Find More Beach Resorts Here
Beach Resorts In Dubrovnik, Croatia
Hotel Dubrovnik Palace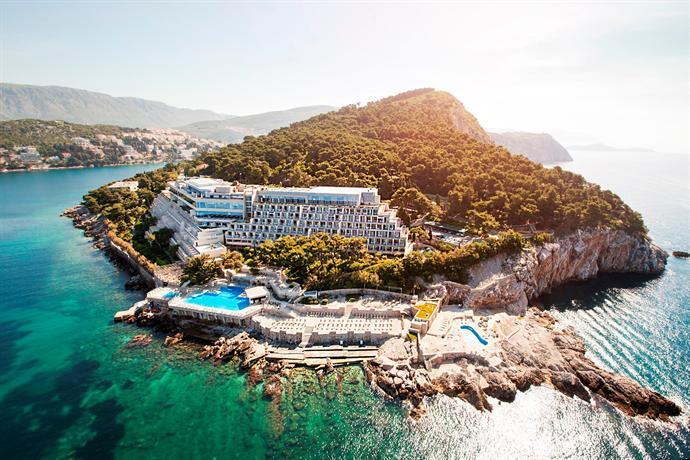 Hotel Dubrovnik Palace will make you feel as though you are living the life of royalty with its sophisticated interior and elegant feel.
Most of the rooms offer balconies or terraces, and select suites will include living rooms and jacuzzis. There is a complimentary breakfast every morning with a sea view. The 10th floor has a good place to eat fresh fruits and vegetables, which go great on a diet, and the luxurious spa and fitness facilities will go well with just about anyone.
Check Rates or Find More Beach Resorts Here
Hotel Bellevue Dubrovnik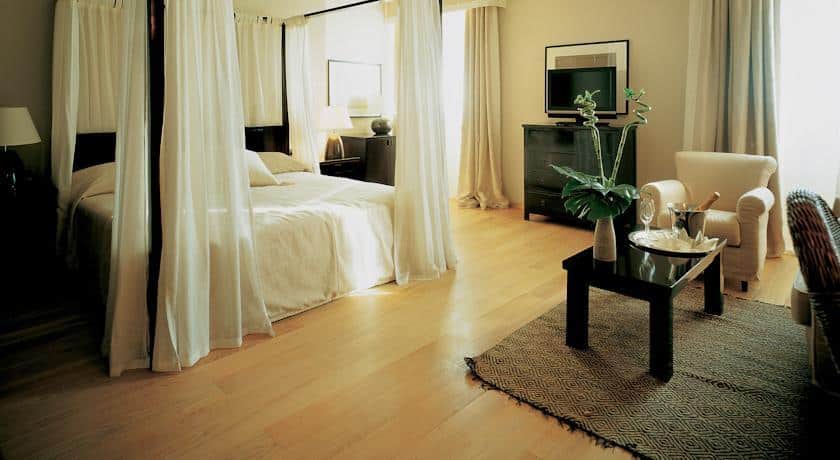 This stunning 5-star Hotel Bellevue Dubrovnik is a luxurious property built into the side of a cliff along the sea and is truly one of the better places to stay in bustling Dubrovnik.
Its location makes it secluded enough away from all the majority of tourism but close enough to be only fifteen minutes from the historic Old Town (or, for Game of Thrones fans, this is King's Landing).
It has a very Mediterranean feel with black and white photographs depicting life in Dubrovnik from the '60s. It is interesting to compare today's town with yesterday's.
The property overlooks stunning Miramare Bay, and many of the glass balconies offer views right onto the water. They also have a private beach offered just to guests and two onsite restaurants.
Check Rates or Find More Beach Resorts Here
Hotel Croatia Cavtat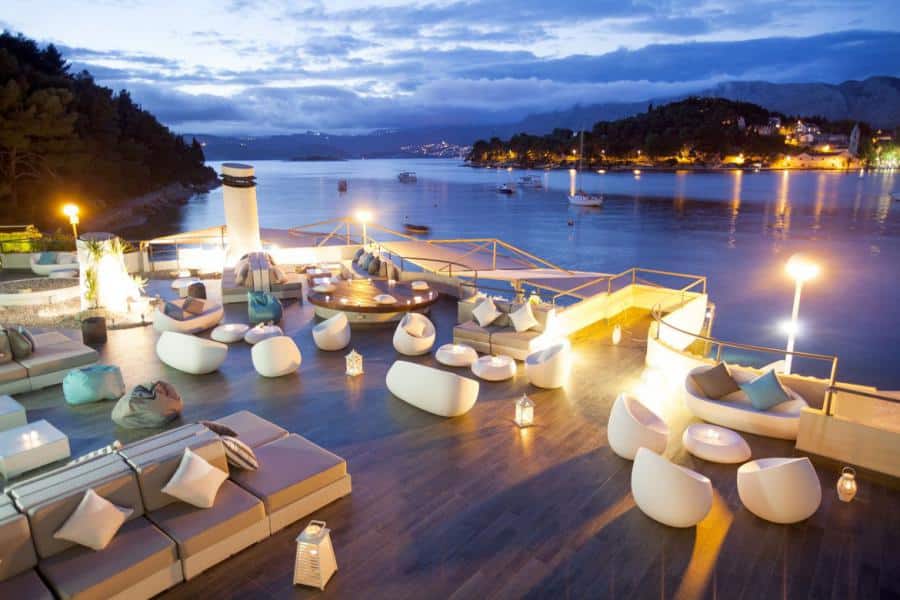 Dubrovnik has become an increasingly popular tourist town with stunning beaches along the Adriatic Sea. However, you will be glad to know that Hotel Croatia Cavtat is situated about twenty minutes outside the city's hustle and bustle.
It is a fancy hotel with white, modern architecture and mostly Mediterranean influences. Most rooms offer private balconies and terraces, and there are even living rooms and dining rooms in select suites.
The property has five different restaurants to choose from, which guests have reviewed, and all rate well. In addition, the guests love the two private beaches and full-on spa facilities.
Check Rates or Find More Beach Resorts Here
Sun Gardens Dubrovnik
Sun Gardens Dubrovnik is another great 5-Star hotel location that caters mostly to families on vacation. The kids' club is one of the best in Croatia so that parents can get a break from the babysitting duties and enjoy themselves a bit. They organize activities, trips, and other events just for the kids. And babysitting can also be arranged.
Most rooms come with sea views and balconies, but you have to book the club level to access a lounge. There are eight incredible restaurants on-site at this property and other amenities such as a pool, spa, sauna, tennis court, and a rather lovely gym.
Hotel Excelsior Dubrovnik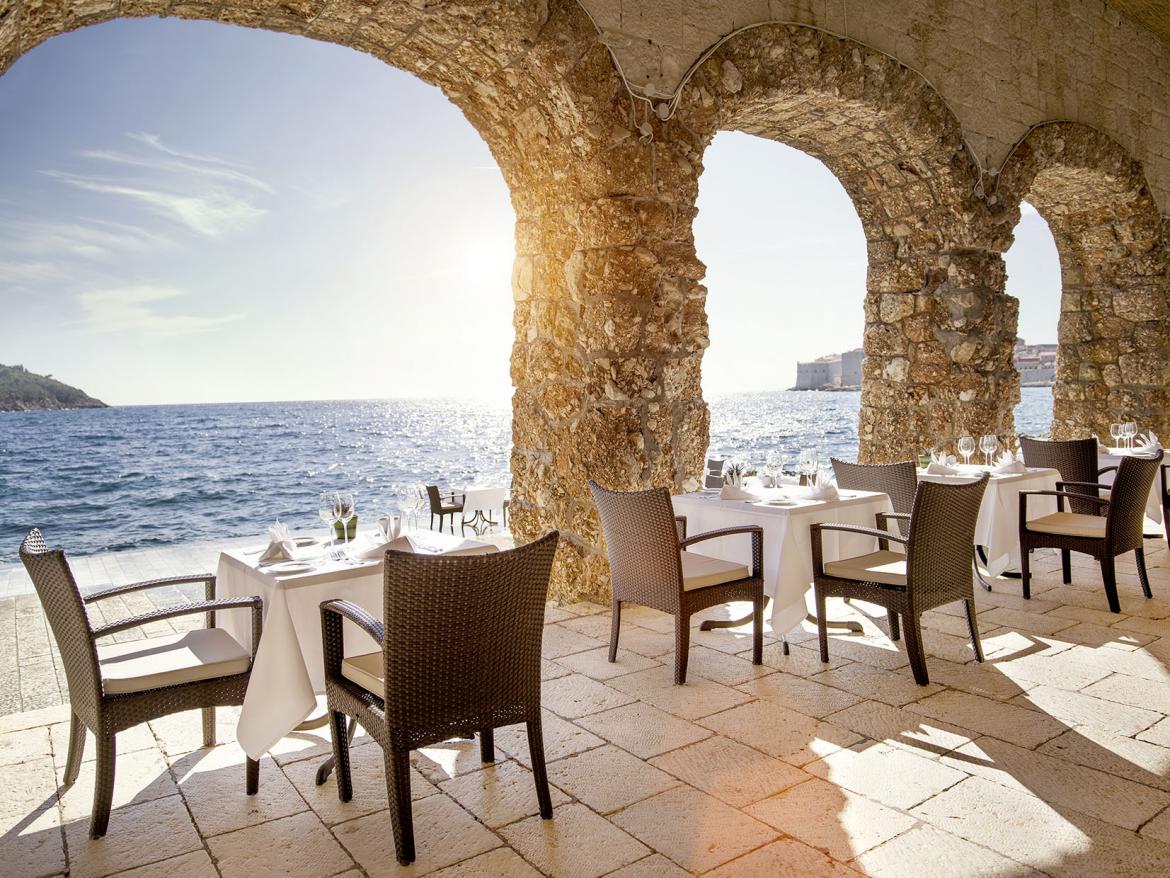 The Hotel Excelsior Dubrovnik is, perhaps, the oldest property on this list — housed in a manor dating back over 100 years. However, it has aged like fine wine, and the view of the Adriatic, as well as the Old Town of Dubrovnik, have only got more stunning with time.
As soon as you step foot into the hotel, you will feel like you have traveled back in time while also enjoying modern facilities and 24/7 room service.
Also, you can enjoy an exclusive private beach for guest use only and three amazing on-property restaurants.
Check Rates or Find More Beach Resorts Here
Valamar Dubrovnik President Hotel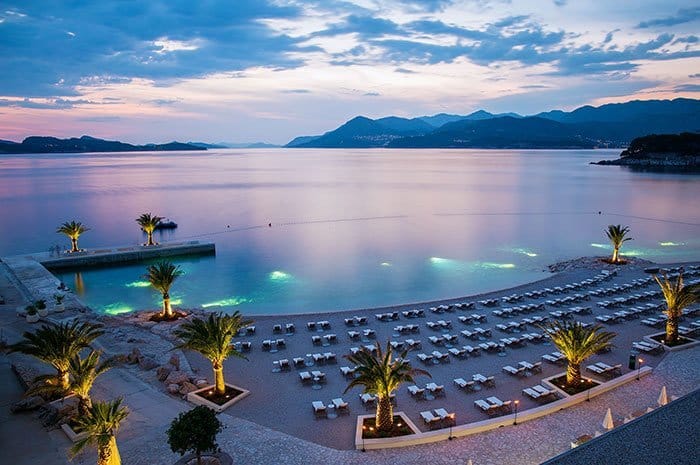 Another 5-Star seaside resort on a beach near Dubrovnik, the Valamar Dubrovnik President Hotel, offers a beautiful location with a wide, secluded beach. The property is only four miles from Dubrovnik's busiest place, the historic medieval Old Town.
The best part of Valamar President Hotel is that all rooms and suites come with their own private terraces with sea views — in a variety of sizes — but even the most affordable rooms are comfortable with soft beds and a pull-out sofa bed for families with children.
For families who need more space, there are also connected rooms available so the whole family can stay together. In addition to all of this, amenities include a restaurant, swimming pool, spa, sauna, and a nice gym.
Guests will absolutely love the complimentary buffet breakfast and the fact that the beach is a mere steps from your room.
Check Rates or Find More Beach Resorts Here
Beach Resorts In The Dalmatian Islands, Croatia
Hotel Lemongarden
A 5-star property on Brac Island, this beachfront resort is a heritage property comprised of three stone buildings that date back more than 300 years. They have been meticulously restored and now house 35 rooms in a few different categories.
The best have sea views from furnished terraces. All come with luxe decor like Murano glass chandeliers, high-end linens, and specially placed objets d'art throughout.
The grounds here are beautiful and filled with flowering bushes and trees, from lemon to palms, giving the feel of a private country retreat. But the hotel is just steps away from a private beach and the seafront promenade in Sutivan, a small town on the northwestern coast. Amenities include a restaurant, spa, and heated swimming pool.
Check Rates or Find More Beach Resorts Here
Amfora Hvar Grand Beach Resort
Hvar Town is located on the beautiful island of Hvar, which can get busy during the summer but manages to keep a nighttime ambiance you will love to share with your significant other.
Amfora Hvar Grand Beach Resort sits just outside of the busy main port. It includes amenities like giant heated pools and a party-like atmosphere with music buzzing from the speakers surrounding the resort. Young couples and groups of friends tend to enjoy this place more than older couples.
With an international buffet and kids club available, it is an excellent place for families as well.
It is a fifteen-minute walk from the ferry terminal, which makes it easy to arrive at, and the 1930's-themed beach club sits very well with past guests.
Other than that, the resort offers stylish rooms with awe-inspiring waterfront views, balconies with sunset views, and access to a rooftop gym and onsite drinking and dining options.
Check Rates or Find More Beach Resorts Here
Hotel Korsal
Hotel Korsal is right in front of one of the best beaches in Korcula, with an easy five-minute walk to the city's historic Old Town.
This is one of the smaller places on this list as the city of Korcula is not the biggest tourist destination on the list either. Still, you will enjoy the seclusion of this 18-room facility, and the quietness will play to your favor over a larger resort. Many couples prefer this kind of escape to the hustle of Split or Dubrovnik, for example.
Not to mention, the hotel recently underwent big-time renovations, and most rooms have excellent Adriatic Sea views.
Check Rates or Find More Beach Resorts Here
Hotel Bozica
This property is unique on this list as the only small, family-owned 4-star boutique property. Hotel Bozica is also the only property on the exotic Sipan Island just off the coast of Dubrovnik.
The accommodation is only 27 rooms that are designed with light colors and space and comfort in mind. Most have sea views; some have great balconies overlooking Sudjuradj Bay.
This is an excellent opportunity for budget travelers to get a discount on the "attic rooms," which are on the third floor with no elevator access — Hotel Bozica offers a wonderful deal. It is also easy to reach Brac and Hvar from Sipan Island, which many guests take advantage of when they get done with the quietness of the secluded, relaxing spot on Sipan. Enjoy your beach resort vacation in Croatia.
Check Rates or Find More Beach Resorts Here
Beach Resorts In Makarska, Croatia
Tui Sensimar Adriatic Beach Resort
Located right in the middle of Split and Dubrovnik in the small seaside town of Makarska is Tui Sensimar Adriatic Beach resort, open to adults only and is a favorite among vacationing (honeymooning) couples.
The resort has 266 modern and stylish rooms with comfortable beds and Mediterranean color themes throughout, which all feature jaw-dropping nature views.
It is in a perfect place on the Dalmatia coast where you can visit both Split and Dubrovnik if you so choose or stay cozied up on the pebble beach or high up on one of Croatia's highest peaks where the resort sits.
Check Rates or Find More Beach Resorts Here
Beach Resorts In Split, Croatia
Radisson Blu Resort & Spa Split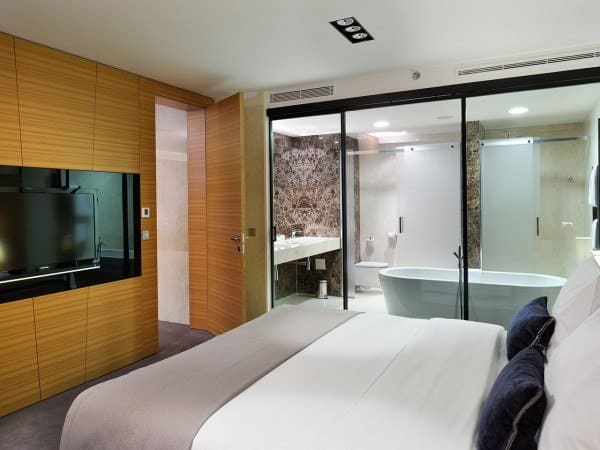 With a stunning view of Brac Island and the colorful Adriatic Sea, the Radisson Blu Resort and Spa is still only a thirty-minute walk or short taxi ride from the splendid and culture-filled medieval Old Town of Split.
With 250 rooms and suites, floor-to-ceiling windows that open to the beautiful sea view balconies, and a brand new annex space with the best views and swankiest decor, this is the place to be for beachgoers and vacationers looking for total relaxation.
Amenities include access to a pebble beach with sun loungers, as well as stand-up paddle-boards and Jet Ski rentals. There is also a swimming pool and a very impressive spa with hydrotherapy, including an ice fountain.
Check Rates or Find More Beach Resorts Here
Le Meridien Lav Split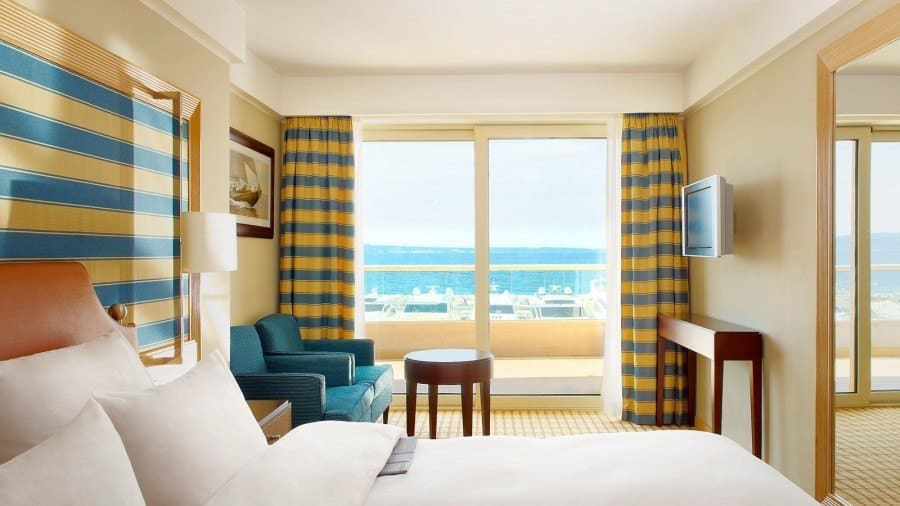 Located on a private beach in Split's busy tourist city, Le Meridien Lav Split is usually a busy resort of 5-star quality, which is suited well for families, couples, and even groups of friends on vacation together.
The property is vast, with 381 rooms and suites of various sizes. They are designed with warm colors and featured local art of black and white photos hanging on the walls. Most rooms come with excellent balconies with stunning sea views.
Exceptional on-site amenities feature four incredible local restaurants with a wide menu, a Finnish sauna, a part of a world-class spa, and three Roman baths complete with multiple swimming pools and a kids' club, which is great for parents on vacation with young kids. There are a playground and a children's swimming pool.
The private beach just a few miles from the center of Split is really incredible considering how crowded most Split beaches are. You can tell as soon as you step foot on the property that Le Meridien Lav Split was built and designed for the upscale experience.
Also, it features the Diocletian Spa and Wellness Centre, which is packed with saunas, steam rooms, meditation rooms, a fitness center, and a range of pampering treatments.
Check Rates or Find More Beach Resorts Here
Beach Resorts In Kvarner Bay, Croatia
Hotel Amabalis
Hotel Amabalis may be located in the quietest location of any property on this list in the tiny village of Selce, which overlooks the Adriatic Sea. The rooms are modern with contemporary structure featuring a chic design and offer upgrades to balconies with sea views.
Visitors are welcome to cycle or take a taxi to nearby Crikvenica Beach or the nearby Muzej Grada Crikvenica. The hotel's Mediterranean-style restaurants boast an excellent view with large viewing glass windows. It also offers amenities such as a few bars, a fitness gym, and a class spa.
Beach Resorts In Istria, Croatia
Park Plaza Verudela Pula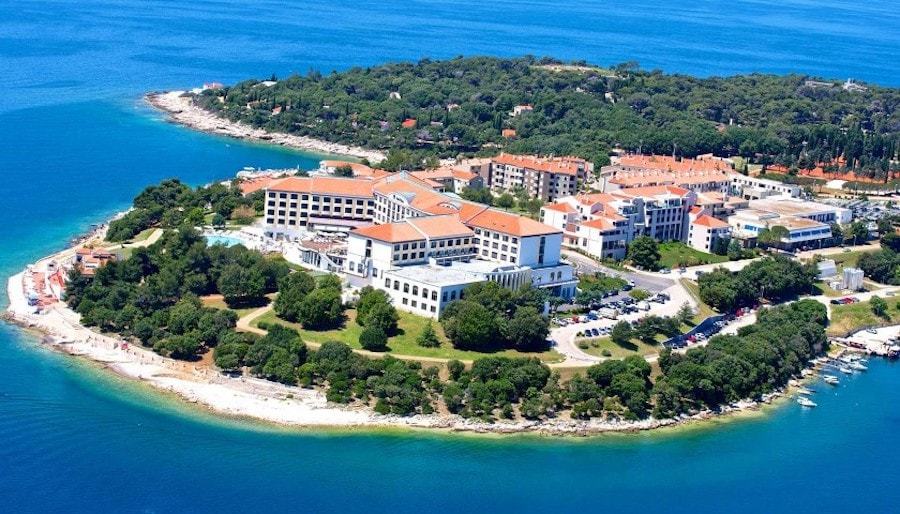 Located in the lesser-visited but just as a worthy beautiful region of Croatia, Istria, Park Plaza Verudela sits right on the sea in the popular northern town of Pula.
This spacious property is popular with groups as it offers apartment-style rentals and direct access to the beach. The resort also boasts shops, cafes, and even a supermarket if you feel like trying your hand at preparing your own local dish.
There is a mini-golf, a gym, and even resources to book diving trips straight from the resort. Many groups of friends love this place because of the ease of planning a stay here.
Check Rates or Find More Beach Resorts Here
If you have any questions regarding these beach resorts, don't be afraid to comment below, and we will do our best to help!
Other Where To Stay Guides