Brač Or Hvar, Which Is Better? A Guide To Hvar Vs. Brac Guide
Choosing between two islands in Croatia is hard, given Croatia's Adriatic coast is full of multiple breathtaking islands. Each island in Croatia offers its own unique charm and allure. Brač and Hvar are popular vacation destinations among these islands, attracting visitors with their picturesque landscapes, rich history, and vibrant culture.
If you find yourself torn between the two tempting islands of Hvar and Brač, this comprehensive guide will help you navigate the decision-making process, weighing the highlights, pros and cons, and overall atmosphere of Brač and Hvar.
Let's dive in and explore the wonders island hopping these two Croatian islands.
Keep reading below for our in-depth analysis on weighing up Brač vs. Hvar.
Brač Vs. Hvar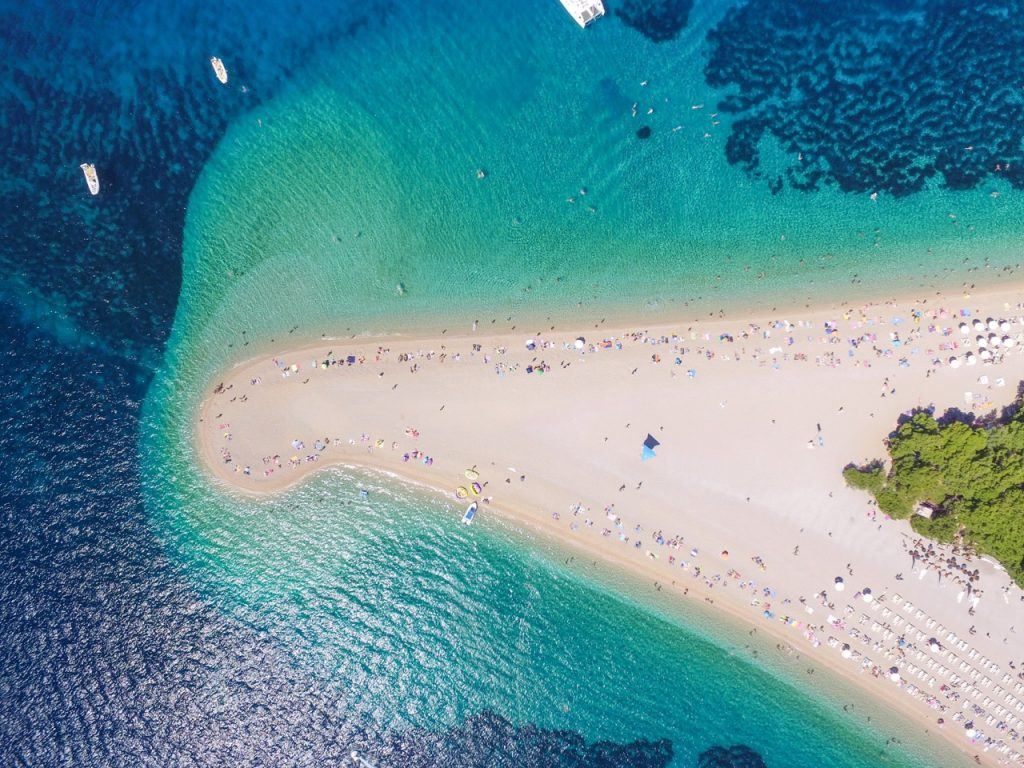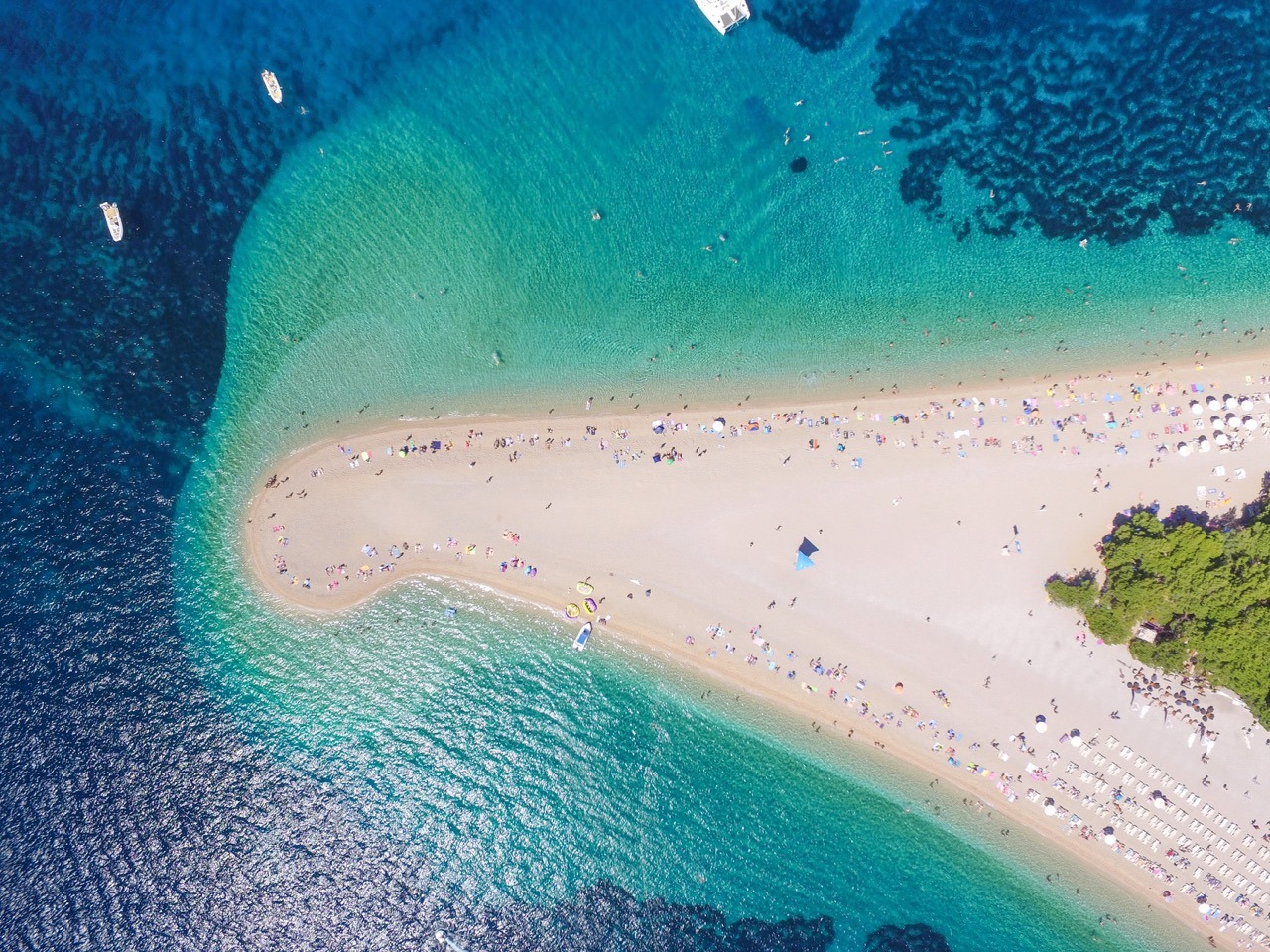 Brač, the largest island in central Dalmatia, radiates a serene and authentic charm. Known for its crystal-clear turquoise waters and pristine beaches, Brač offers an idyllic coastal retreat. One of its most iconic attractions is Zlatni Rat, a unique triangular-shaped beach that changes its appearance with the tides and currents.
The charming town of Bol, with its historic streets and vibrant nightlife, is another must-visit spot on the island. Brač is also famous for its rich cultural heritage, with ancient ruins, charming villages, and the prestigious School of Stonemasonry in Pučišća showcasing its fascinating history.
TRAVEL COMPANIES WE USE AND TRUST
Hvar Vs. Brač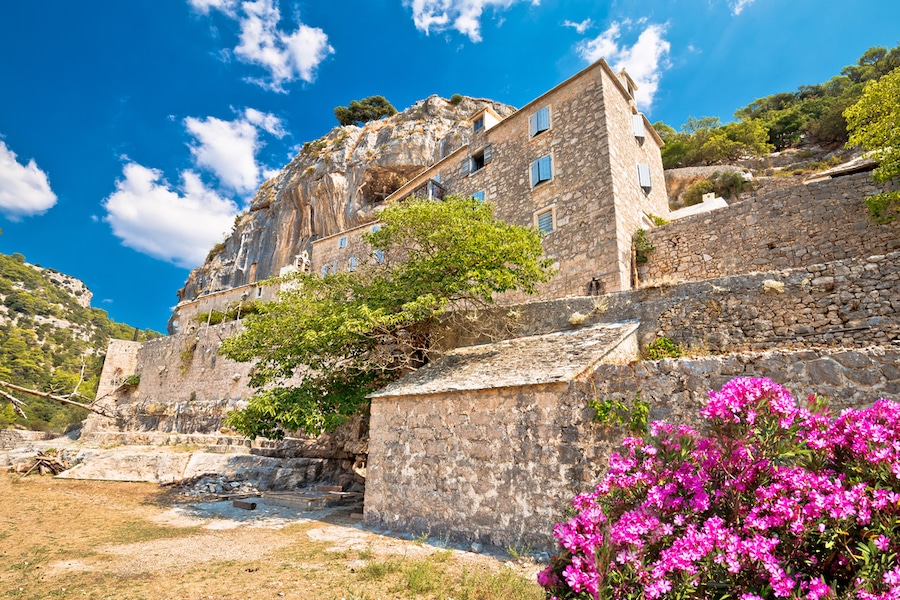 Hvar, often referred to as the "Queen of the Dalmatian Islands," captivates visitors with its stunning landscapes and vibrant atmosphere. The island is renowned for its exquisite beaches, ranging from secluded coves to lively coastal stretches.
Hvar Town, the island's central hub, enchants with its medieval streets, Venetian and Renaissance architecture, and the impressive St. Stephen's Cathedral.
The historical town of Stari Grad, a UNESCO World Heritage Site, offers a glimpse into Hvar's ancient past with its well-preserved landmarks. Hvar's vibrant nightlife scene further adds to its allure, attracting those seeking unforgettable evenings filled with trendy bars, beach clubs, and lively parties.
What To See On Brač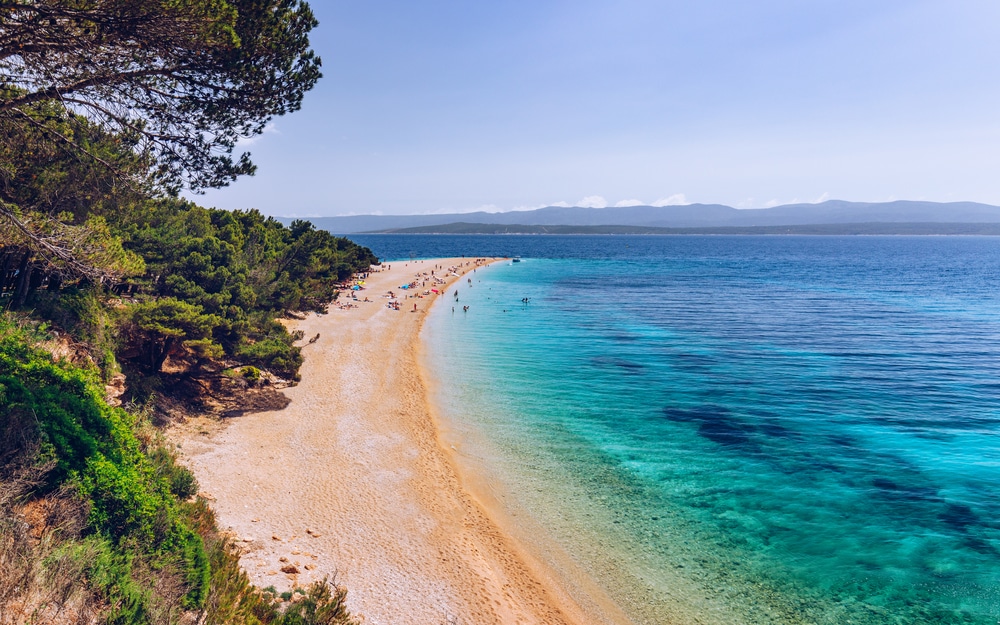 Brač's natural beauty, historical landmarks, and charming towns provide a captivating experience for visitors. Whether you're seeking relaxation on stunning beaches, a glimpse into ancient history, or an appreciation of local traditions, Brač has much to offer. Take your time to explore its treasures and immerse yourself in the authentic island atmosphere. Here are some notable highlights:
Zlatni Rat: one of the most famous beaches in Croatia, Zlatni Rat is a unique triangular-shaped pebble beach surrounded by crystal-clear turquoise water. It offers an ideal spot for sunbathing, swimming, and water sports
Bol: located on the southern coast of Brač, Bol is a charming town known for its quaint streets, historic sites, and vibrant atmosphere. Stroll through the old town, visit the Dominican Monastery, and sample local delicacies at seaside restaurants
Vidova Gora: as the highest peak in the Adriatic islands, Vidova Gora rewards visitors with breathtaking panoramic views of the surrounding landscapes. Hiking enthusiasts can embark on scenic trails and immerse themselves in nature.
Pučišća: located in a picturesque bay, Pučišća is a serene village renowned for its white stone architecture and the prestigious School of Stonemasonry. Explore the narrow streets, visit the local art gallery, and witness traditional stone carving techniques
Blaca Hermitage: located in a remote area of Brač, the Blaca Hermitage is an intriguing historical and cultural site. It was once a hermitage inhabited by Glagolitic priests who sought seclusion and spiritual retreat. Accessible by a scenic hike or boat, the hermitage is nestled in a stunning canyon and features a monastery, a church, a library, and a museum showcasing the hermits' way of life
Supetar: as the largest town on Brač, Supetar serves as the island's main port and offers a blend of natural beauty and urban charm. Explore the town's historic center, visit the Church of the Annunciation, and enjoy the lively waterfront promenade lined with cafes, restaurants, and shops. From Supetar, you can also embark on boat excursions to nearby islands and explore hidden coves and beaches
Pros And Cons Of Visiting Brač
Brač Vs. Hvar
Pros:
Beautiful beaches, including the iconic Zlatni Rat
Authentic Croatian island experience
Rich cultural heritage
Peaceful and less crowded compared to Hvar
Cons:
Limited nightlife options compared to Hvar
Fewer luxury accommodations and upscale dining choices
Less-developed infrastructure for tourism
What To See On Hvar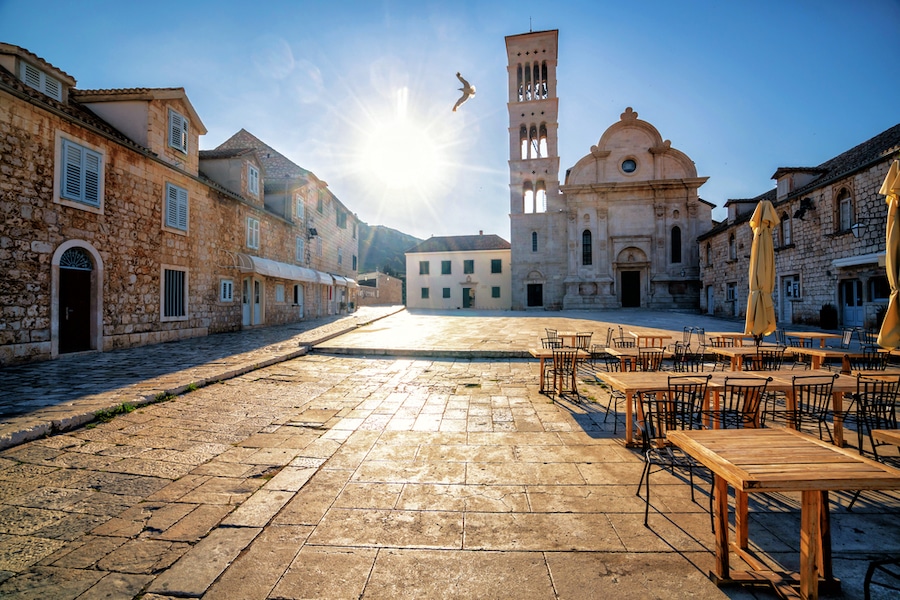 Hvar Island blends history, natural beauty, and a lively atmosphere. Whether you're interested in exploring ancient towns, relaxing on stunning beaches, or immersing yourself in the island's cultural heritage, Hvar provides diverse experiences that will leave you captivated.
Hvar Town: the island's main town, Hvar Town, is a picturesque destination boasting a charming combination of Venetian and Renaissance architecture. Explore the medieval streets, visit St. Stephen's Cathedral, and marvel at the impressive Arsenal building
Stari Grad: located on the northern side of the island, Stari Grad is a UNESCO World Heritage Site and one of the oldest towns in Europe. Immerse yourself in ancient history by visiting Tvrdalj Castle and the Stari Grad Plain.
Pakleni Islands: just off the coast of Hvar, the Pakleni Islands form a stunning archipelago with secluded coves, hidden beaches, and crystal-clear waters. Take a boat trip to explore these natural wonders and enjoy swimming, snorkeling, and sunbathing
Hvar Fortress: located high above Hvar Town, the Hvar Fortress offers mesmerizing panoramic views of the town, the harbor, and the Adriatic Sea. It's worth the climb to witness a breathtaking sunset or simply appreciate the island's beauty from above
Lavender Fields: Hvar is known for its lavender production, and in the summer months, the island's hills and fields come alive with vibrant purple blooms and sweet fragrances. Explore the lavender fields, learn about the cultivation process, and purchase lavender products, such as oils, soaps, and sachets, as souvenirs.
Beaches: Hvar Island offers numerous stunning beaches catering to all preferences. Visit the famous Dubovica Beach, nestled in a picturesque bay with crystal-clear waters and a pebble shoreline. For a more secluded experience, head to Zarace Beach or Milna Beach, which offer peaceful retreats away from the crowds. If you prefer a livelier beach atmosphere, check out Hvar Town's main beach, where you can find beach bars, water sports, and a vibrant social scene
Pros And Cons Of Visiting Hvar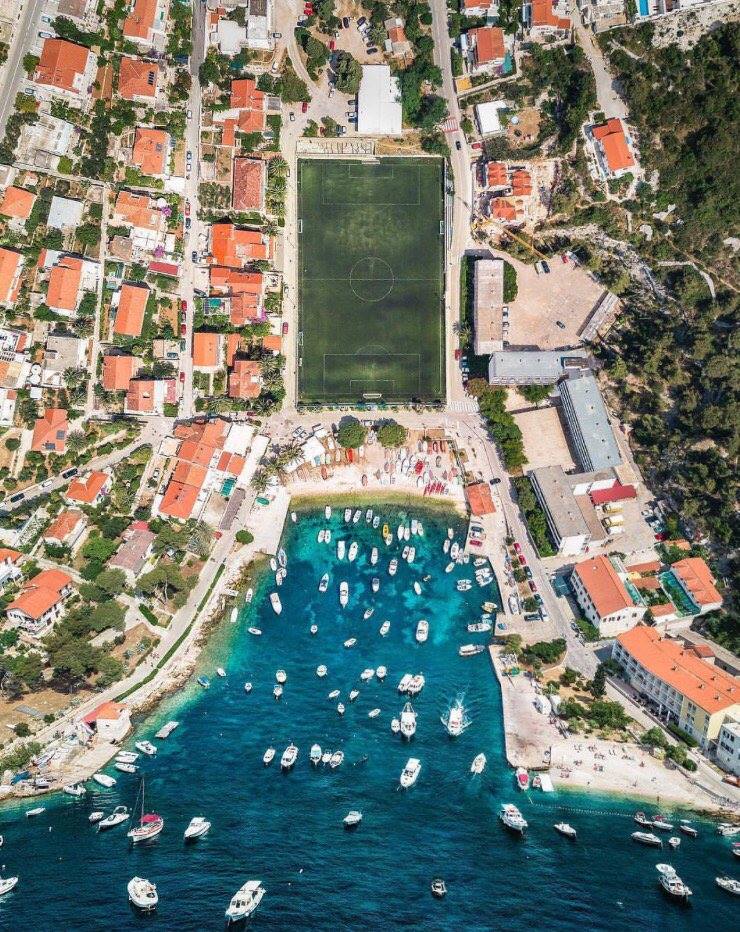 Hvar Vs. Brač
Pros:
Vibrant nightlife with numerous bars, clubs, and beach parties
Beautiful beaches and crystal-clear waters
Rich historical and cultural heritage
Wide range of accommodation options, including luxury resorts
Cons:
Crowded during peak tourist season
Higher prices for accommodations and dining compared to Brač
Nightlife might not be suitable for those seeking a quieter vacation
Hvar Or Brač – A Comparison Guide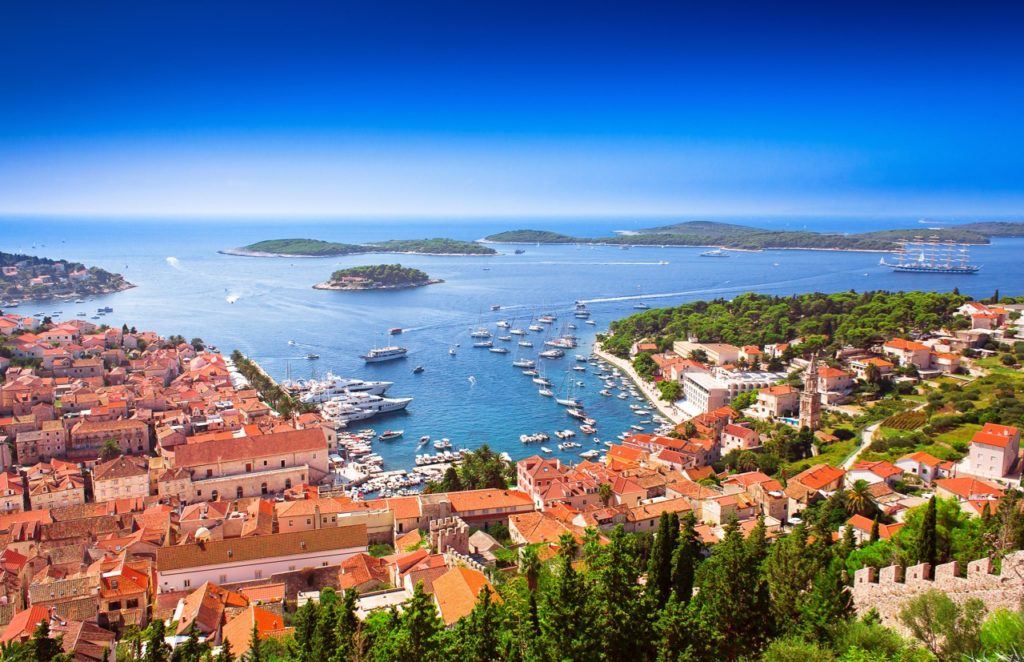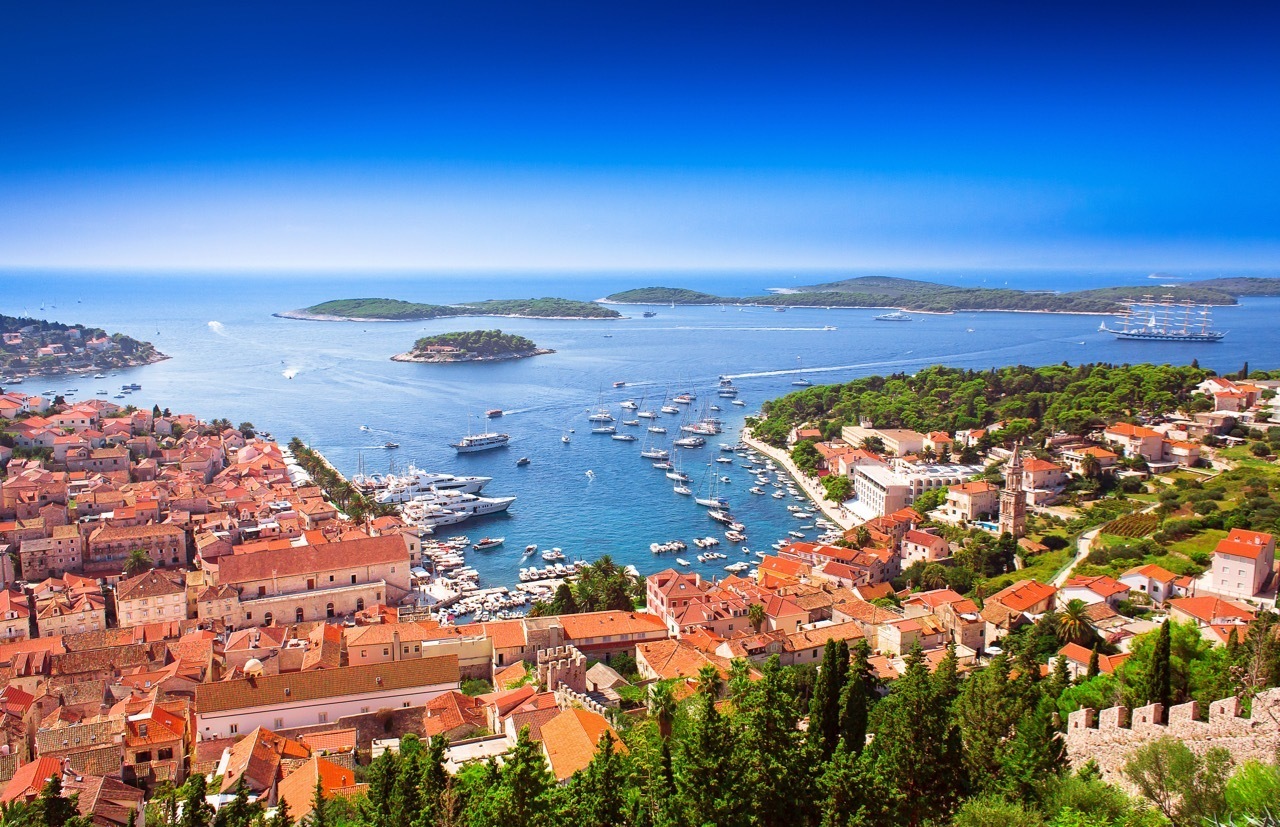 To help you decide between Brač and Hvar, consider the following factors:
Beaches: Brač and Hvar offer stunning beaches, but Brač is renowned for the unique Zlatni Rat, while Hvar has a variety of beaches to suit different preferences
Nightlife and Entertainment: Hvar is famous for its vibrant nightlife, with numerous bars, clubs, and beach parties, making it the preferred choice for those seeking a lively atmosphere. Brač, on the other hand, provides a more calm and relaxed atmosphere in the evenings
Cultural Heritage: while both islands have a rich historical and cultural heritage, Hvar provides more opportunities for historical exploration with its ancient ruins, well-preserved architecture, and UNESCO World Heritage Site. Brač, on the other hand, offers a more authentic and traditional Croatian island experience
Crowds: Brač tends to be less crowded and offers a quieter vacation experience, making it suitable for those seeking a more laid-back atmosphere. With its popularity and vibrant nightlife, Hvar attracts more tourists and has a livelier vibe
Accommodations and Dining: Hvar offers a wider range of luxury accommodations, upscale resorts, and high-end dining options compared to Brač. Hvar might be the better choice if you prioritize luxurious amenities and gourmet experiences
Final Thoughts On Choosing Between Brač & Hvar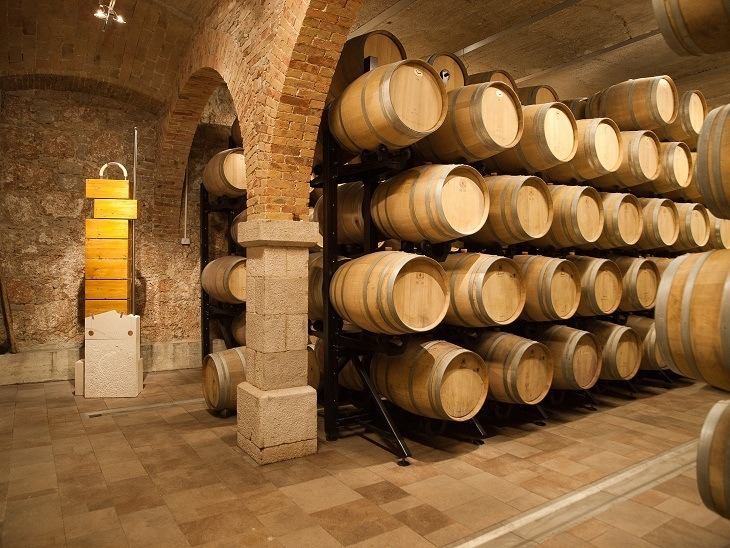 Choosing between Brač and Hvar ultimately depends on your vacation preferences. If you prefer a vibrant nightlife, a lively atmosphere, and a wider range of luxury amenities, Hvar might be your better choice. On the other hand, if you seek a more tranquil and authentic Croatian island experience with beautiful beaches and a rich cultural heritage, Brač is an excellent option. Consider your priorities, the desired atmosphere, and the activities you enjoy to make an informed decision that suits your preferences.