Your traveling needs to change as you get older. You want to travel to a place that is comfortable in every sense of the word. A place that offers effortless travel options and less strenuous activities.
With over 200 unique islands to choose from, Greece offers all that and more. From its unspoiled natural landscapes, sandy beaches, and clear blue waters to famed tourist hotspots, Greek islands are perfect for older people looking to relax, unwind, and explore with their special someone.
While everyone's tastes differ, we're confident you'll find something to your liking in this list.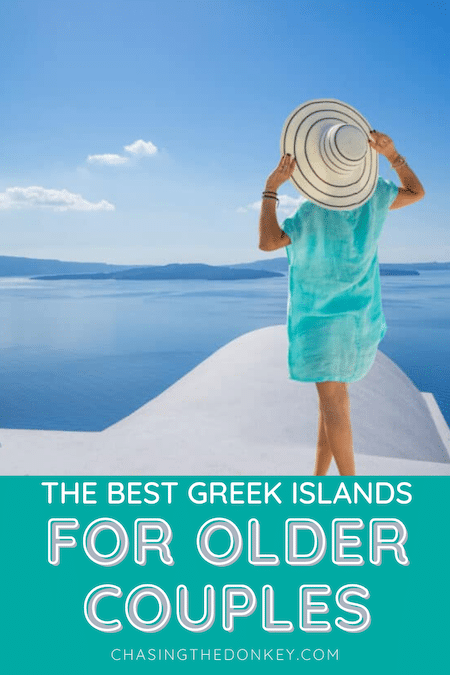 Crete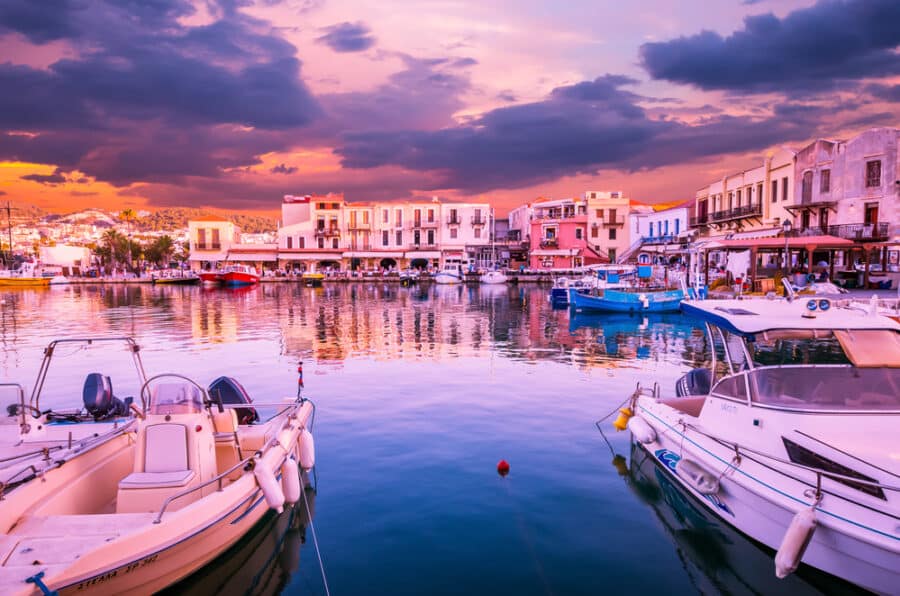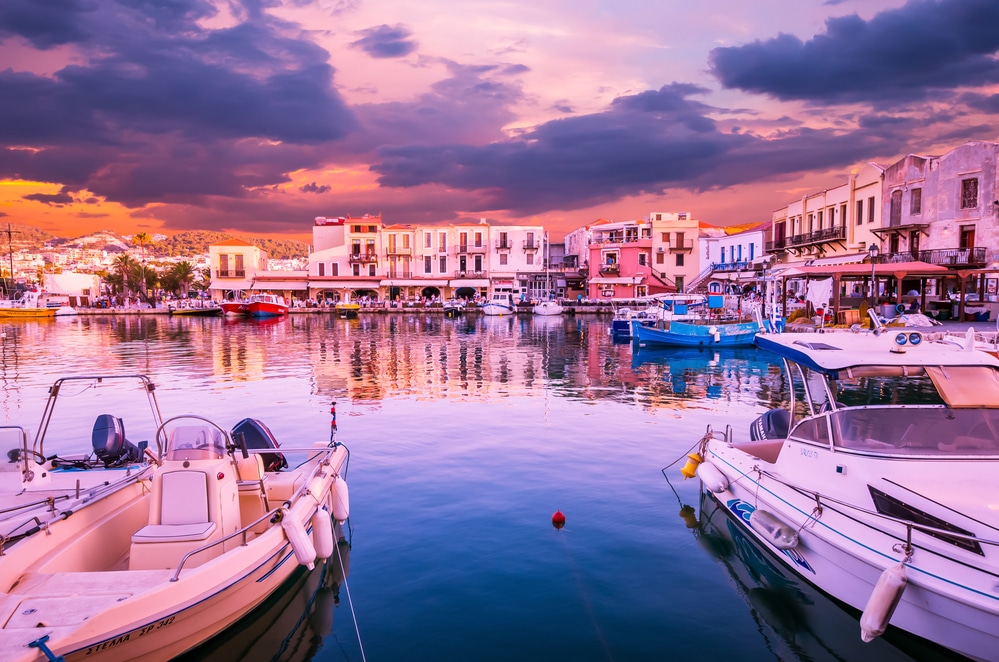 Crete is the most extensive Greek island on the southern side of the Aegean sea. Its beauty, however, is far greater than its size.
The island of gods has no shortage of history, culture, and architecture. Crete has something for everyone, featuring a stunning coastline of breathtaking beaches, buzzing island life, rich mythology, all-inclusive luxury resorts, and camping facilities. Old couples can explore the laid-back atmosphere of quaint villages along with dining and shopping facilities. This populous Greek island is worth a visit.
How To Get To Crete
Various national and international flights can take you to Crete. But if you want to experience more than just a flight, ferry crossings are your best bet. You can embark on an eco-friendly ferry trip from the Athionos port to the port of Heraklion.
TRAVEL COMPANIES WE USE AND TRUST
Rhodes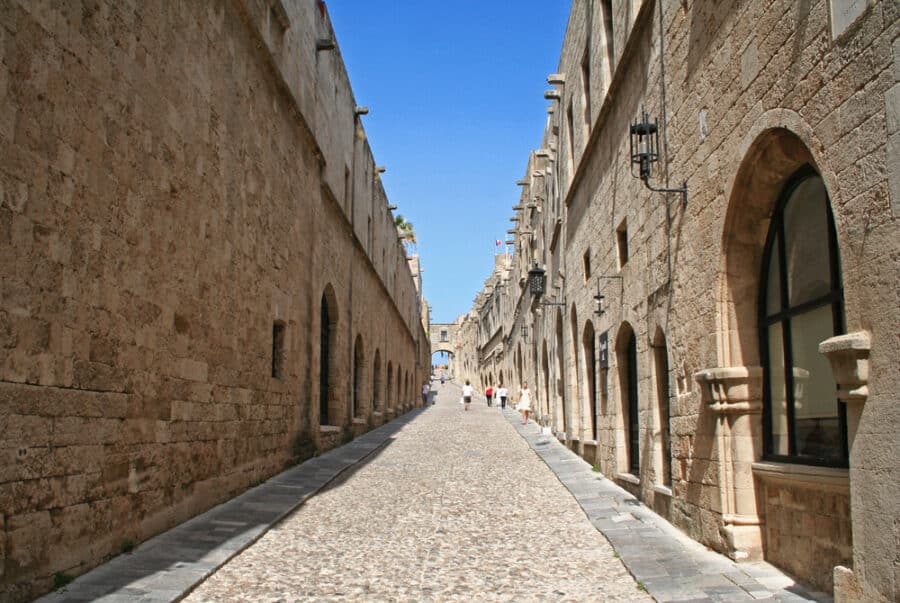 Famous for its medieval port, this Greek island is a good mix of rich history and culture. Rhodes offers many relaxing opportunities, making it one of the best islands for older couples.
Often known as the knight's island, Rhodes boasts a long and illustrious history evident in its historical buildings and monuments. An amalgamation of a cosmopolitan atmosphere where medieval architecture, fabulous beaches, fashion boutiques, and top-tier restaurants meet the natural landscape, majestic structures, old towns, and attractive villages.
Unsurprisingly, Rhodes never ceases to amaze visitors of all ages.
How To Get To Rhodes
Many European airports offer direct flights to Rhodes, making it suitable for elderly couples with mobility issues. There are also domestic flights from Athens International airport that will take you straight to Rhodes.
Corfu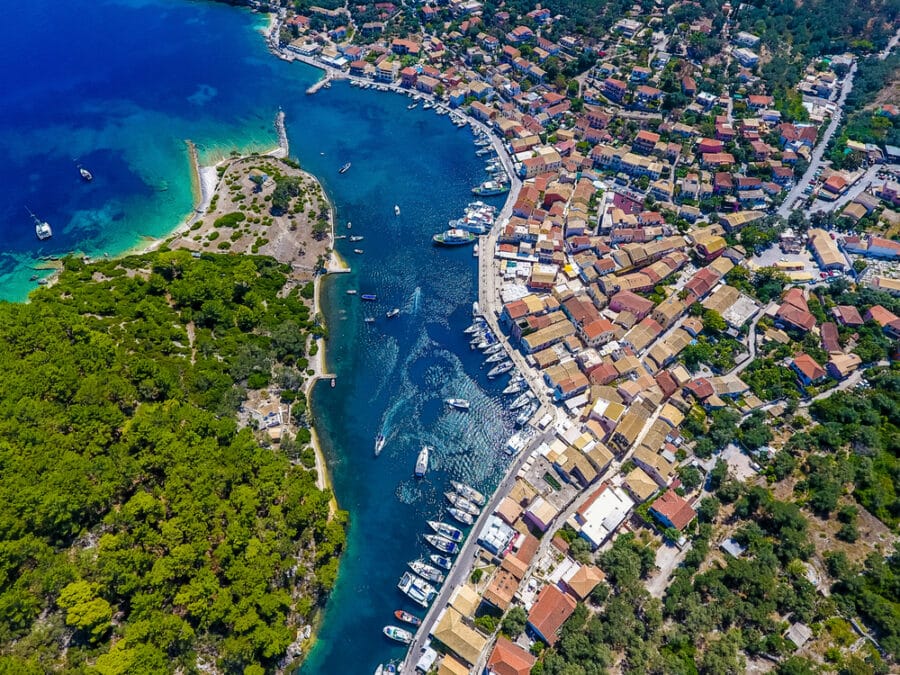 Corfu is one of the most charming Ionian islands in the northeast. This isle caters to all travelers with features like green hills, royal mansions, lovely beaches, and enlightening museums.
Corfu town, heavily influenced by the Venetians, French, and English, is an excellent starting point to explore the island. Get lost in the narrow cobblestone lanes (Candonia) with your significant other, or visit the museum of Asian arts.
You'll also find seaside villages, little verdant outlets, magnificent Corfu resorts, and tame natural landscapes. Traveling through the island, you'll be amazed at how much the place offers.
How To Get To Corfu
Igoumenitsa port connects Greece to Corfu. So you can either access it via a car/bus or a boat/ferry.
Kefalonia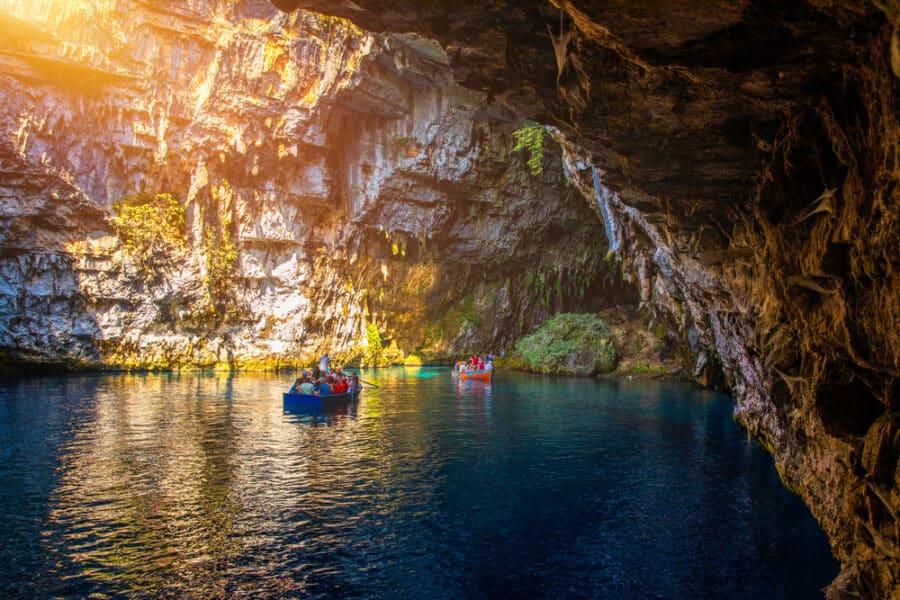 Kefalonia, the island of navigators, is an excellent choice for older couples because it attracts far fewer crowds than other Greek islands. The lack of popularity doesn't diminish the beauty this place has to offer.
Some of Greece's best beaches, including Mythos, Petani, and Antisamos, happen to be located in Kefalonia. The island is home to old monasteries, caves, national parks, fishing villages, and ancient ruins. There are plenty of resorts and restaurants that offer some of the best sea foods too.
How To Get To Kefalonia
You can get to Kefalonia directly via a domestic or international flight. Ferries don't offer direct access, but there are routes from the western part of Greece from where you can get to Kefalonia.
Lesbos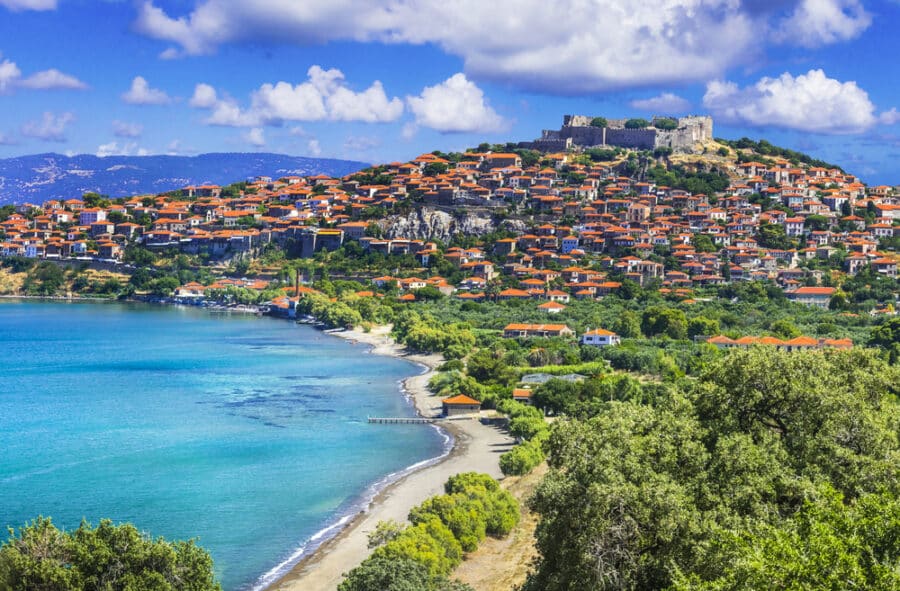 The third largest island of Greece, Lesbos is a beauty to be reckoned with. With tons of olive trees, vast greenery, lush mountain terrain, and desert-like plains, this agricultural island will leave you in awe of its mesmerizing and changing beauty.
Locally produced olive oil and wines are some of the delicacies you can enjoy. You can also learn how these products are made by taking a thorough tour. Some other tourist attractions include ancient ruins, Greek towns, and scenic beaches. This one-or-two-week getaway will leave you relaxed and rejuvenated.
How To Get To Lesbos
You can reach Lesbos via a flight as well as a ferry. Direct flight is suitable for elderly couples because ferries usually take longer.
Thassos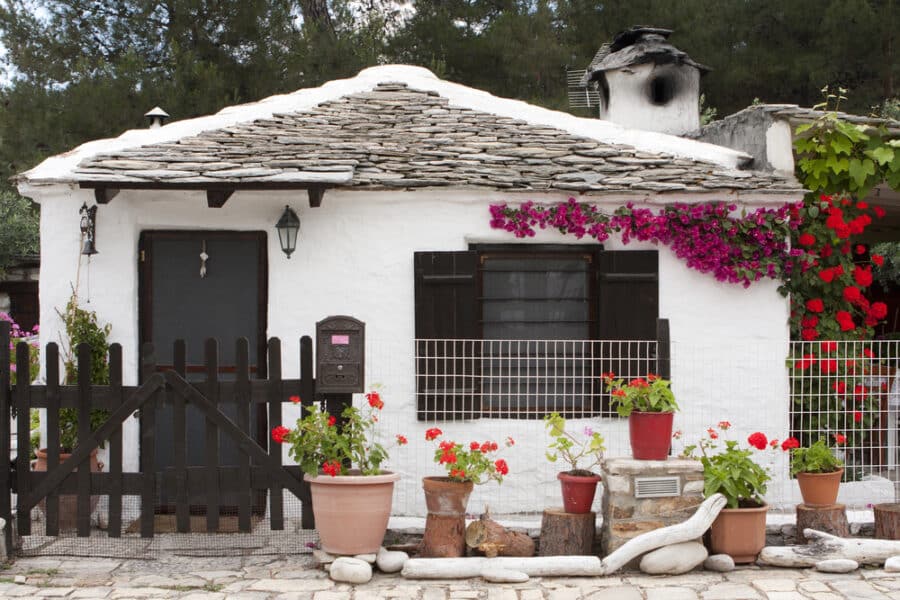 One of Greece's most popular travel destinations in the Aegean Sea, Thassos offers a plethora of activities for travelers of all ages. The island's landscape is awe-inspiring, from great beaches, including Aliki, Golden, Paradise, and Marble, to ancient cities, such as Prinos and Theologos.
Thassos is a cheap alternative to some exotic European islands with equal charm and beauty. Its archeological treasures and giant marble factories are amazing in every sense of the word.
How To Get To Thassos
This northernmost Greek island can be reached via any vehicle of your preference, be it a car, bus, ferry, airplane, or boat.
Patmos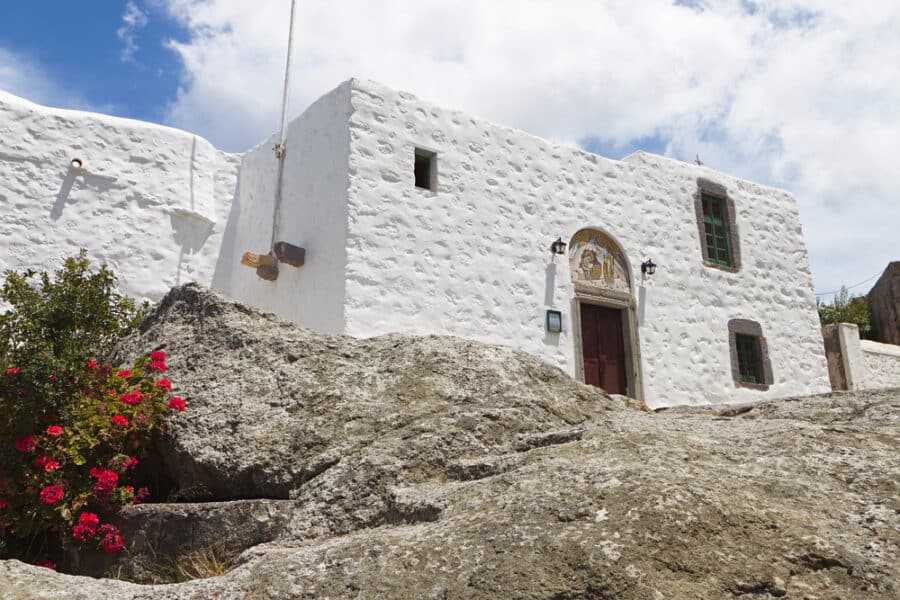 The island of the apocalypse in the north of Greece, Patmos, is considered one of the best islands for older adults looking to experience old Greece. Its multi-colored pebble beach and turquoise waters give the impression of heaven on earth.
Patmos's white sandy beaches are ideal for a quiet and relaxing day. The less commercialized aspect of this island makes it even better for people who value authenticity. This beautiful place boasts a rich culture and history that goes back a few hundred years. On top of that, the white-washed buildings are a perfect backdrop for your pictures that will last you a lifetime.
How To Get To Patmos
Patmos can be reached via Athens International airport and roll-on/roll-off ferries. Ferries take longer than flights, so suit yourself.
Milos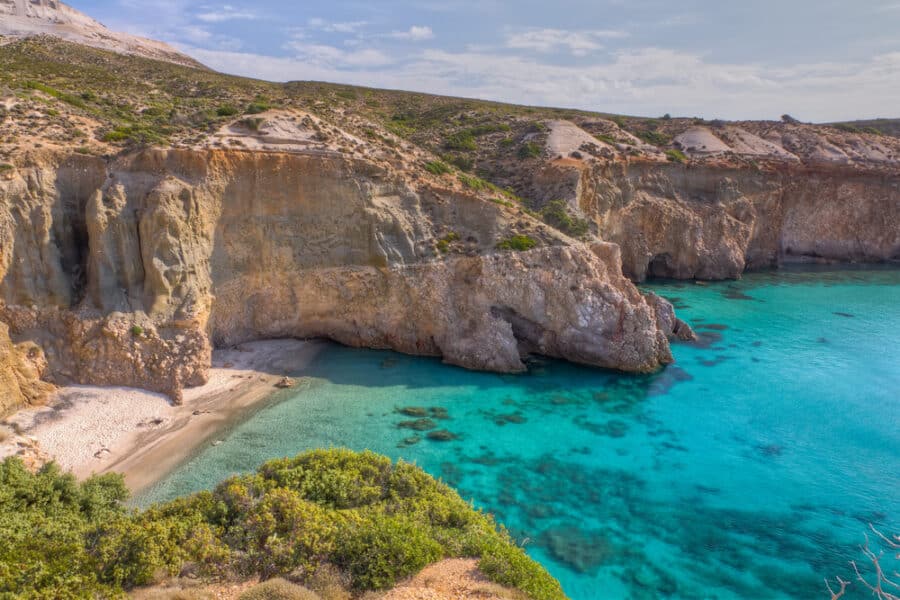 Milos is a volcanic island in the Agean sea, said to be the largest and the most beautiful Greek island of all. The island, with its rich geological history and magnificently colorful landscape, will allow you to make memories to take back with you.
The island has numerous remote beaches, suitable for your candlelight dinner plans with your partner or for spending time on the beach on a bright sunny day. With its picturesque alleys, lovely shops, fancy restaurants, and ancient ruins, Milos Island will keep you excited throughout the trip.
How To Get To Milos
Reaching Milos is super easy because of its connections to mainland Greece. You can easily catch a flight or a ferry to get to milos.
Wrap Up On These Greek Islands For Mature Couples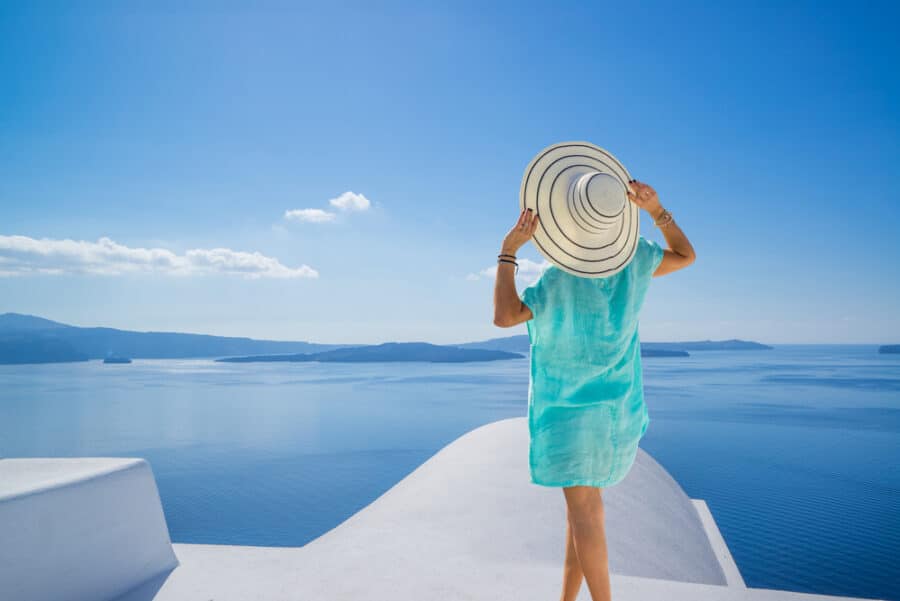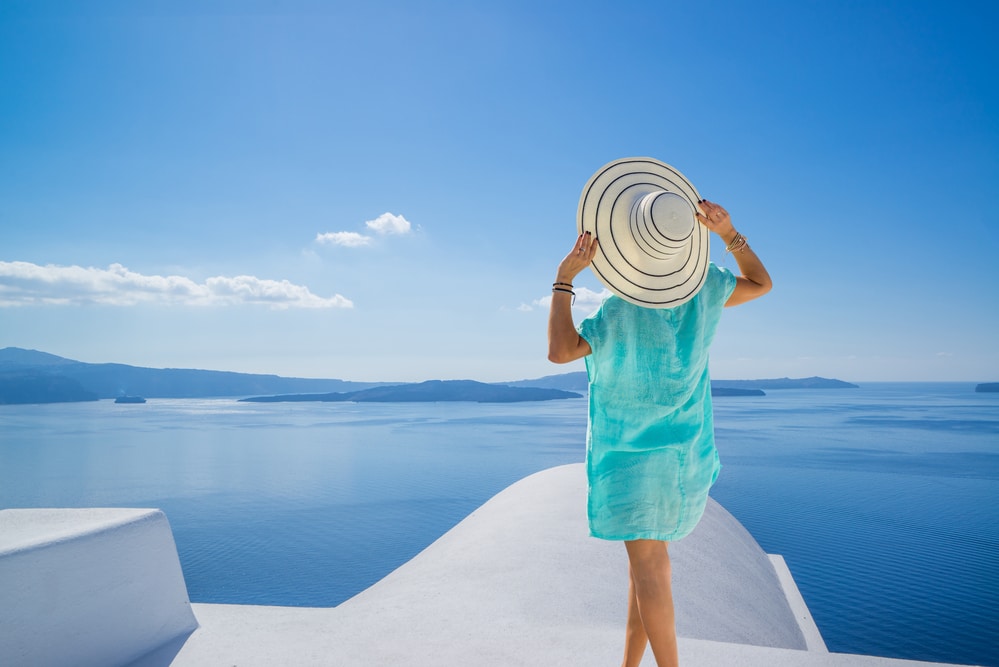 This sums up our list of best Greek islands for mature couples. We hope one of the destinations on this list inspires you to take a trip. As they say in Greek, Kalės diakopės.
So, tell us, which of these couple-friendly islands will you head to first?