Cruising through Greece offers a truly Mediterranean experience. With traditional towns, ancient sites, and breathtaking ocean views, Greece has something for every traveler.
If you are planning a cruise, here is a list of the main cruise ports in Greece, along with key information for an unforgettable journey.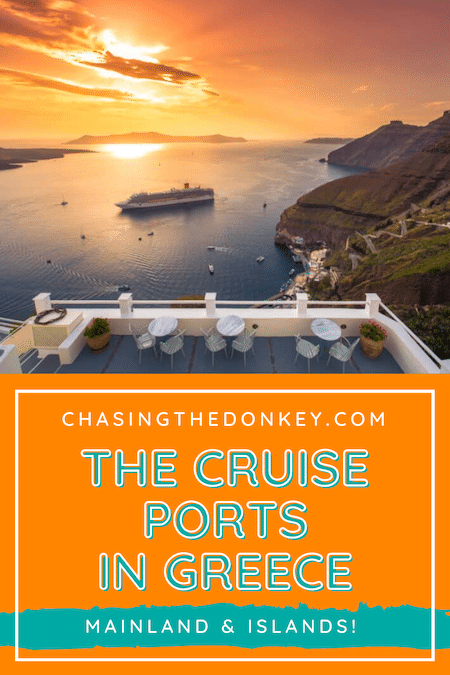 Athens Cruise Port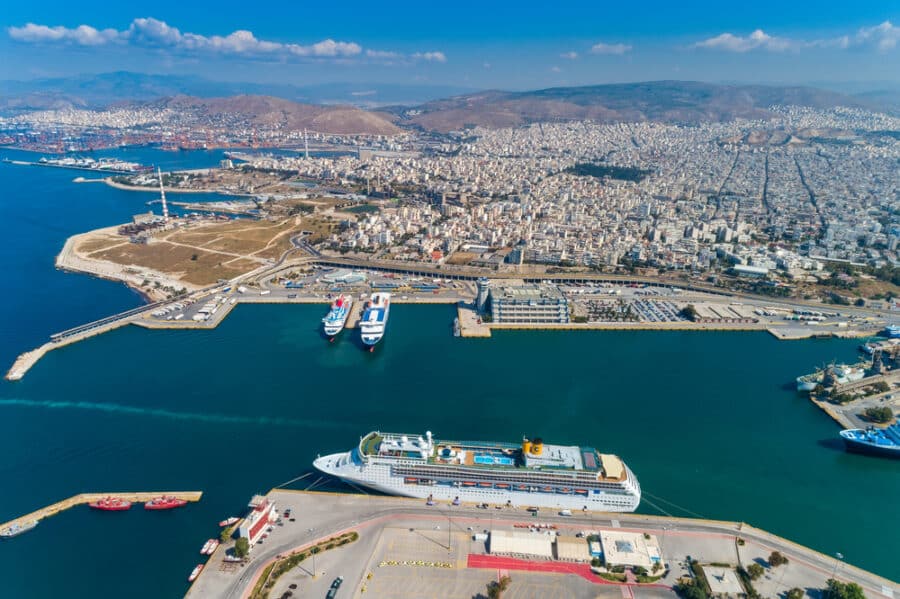 The vibrant capital is where ancient and modern thrive together. With its interesting archeological sites, lively atmosphere, and incredible culinary scene, a cruise stop in Athens is a treat for the senses.
Cruises dock in Athens' main port, Piraeus, a thirty-minute drive from the city center. From there, you can easily find taxis or public transport to take you downtown. This is the largest of the ports in Greece; the Port of Piraeus is one of the top 50 ports in the world and is the second largest in the Mediterranean.
Key sights in Athens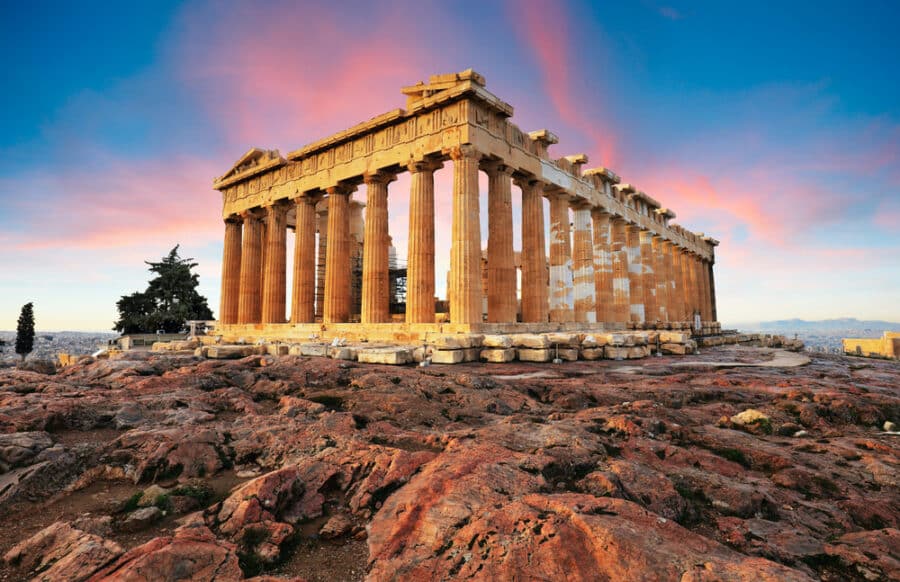 One of the Greek ports that offers the most to see – one day won't be enough in Athens, but get started with seeing these sights;
Visit the Ancient Acropolis, including the Theatre of Dionysus, the Odeon of Herodes Atticus, and the Acropolis Museum
Explore the Ancient Agora and the Roman Agora
See the Temple of Zeus
Climb Filopappos Hill
Wander through the neighborhoods of Plaka and Anafiotika
TRAVEL COMPANIES WE USE AND TRUST
Santorini Cruise Port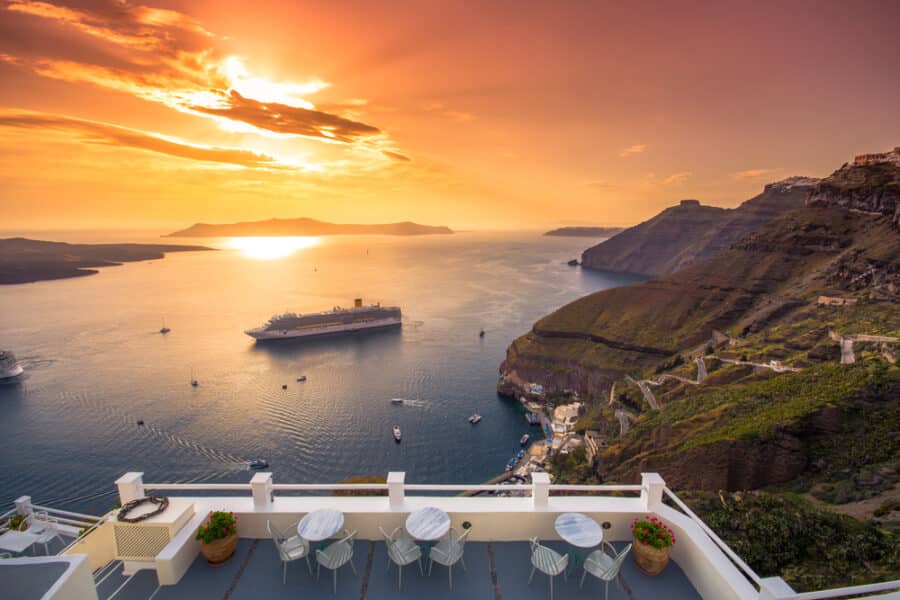 A showstopper destination, Santorini is the highlight of any trip to Greece. This volcanic island is famed for its white-tipped cliffs, blue-dome churches, and magical sunsets.
As neither of Santorini's two ports, Athinios Port and the Old Port of Fira (Gialos), are large enough for cruise ships, cruises rely on tenders (small passenger boats) to take passengers to land. Most passengers will alight at the Old Port of Fira unless booked on tour.
Once you reach the Old Port of Fira, a cable car will take you to the island's main town, Fira. If you are feeling adventurous, you may walk the 587 steps – but whatever you do, please do not take one of the cruel donkey rides to the top.
Key sights in Santorini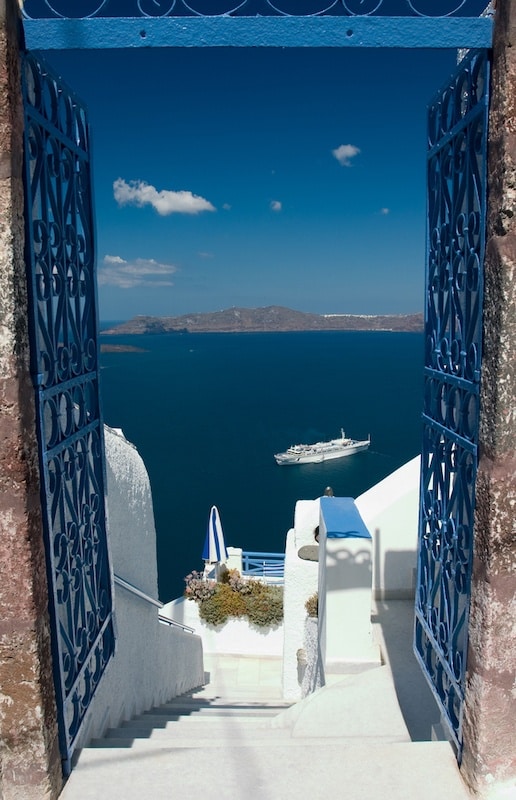 One of the more popular ports in Greece, there is much to see while in Santorini:
Stroll through Fira, and admire the stunning view of the caldera
Visit one of Santorini's vineyards

Explore

Oia and Ammoudi Bay
Take a private cruise to the volcanic islands Nea Kalmeni and Palia Kameni, including a stop at the hot springs
Mykonos Cruise Port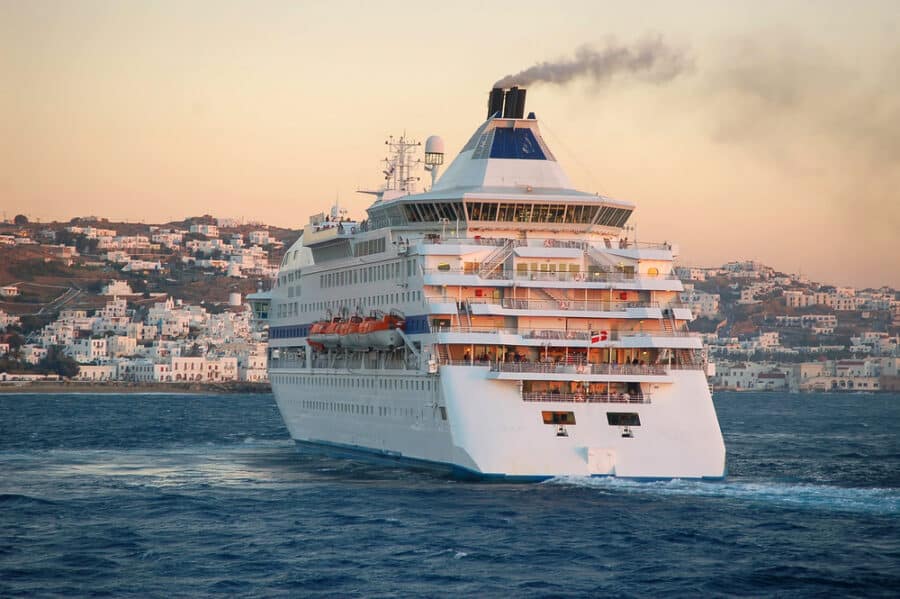 The exuberant island of Mykonos is synonymous with beautiful beaches, high-end gastronomy, and unparalleled nightlife. A cruise around Greece wouldn't be complete without a stop at this cosmopolitan island.
Cruise ships dock at Mykonos' new port, Tourlos. The port is around a thirty-minute drive to the main town, Chora. For those who prefer to travel by water, there is also a "sea bus" which connects the port to Chora.
Key sights in Mykonos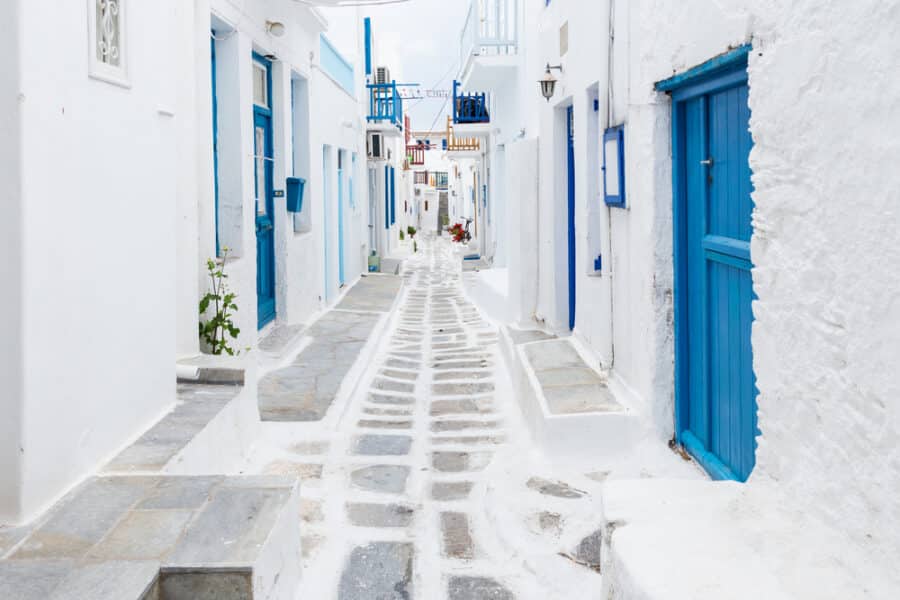 Explore Chora's boutiques and art galleries
Visit the Church of Parapotiani and the Archaeological, Maritime, and Folklore Museums
Enjoy a drink at the famous Little Venice (Alefkandra)
Take a boat trip to a UNESCO world heritage site – the island of Delos
Relax at one of Mykonos' beautiful beaches (Ornos, Agios Ioannis, Platis Gialos, Paradise Beach)
Kefalonia Cruise Port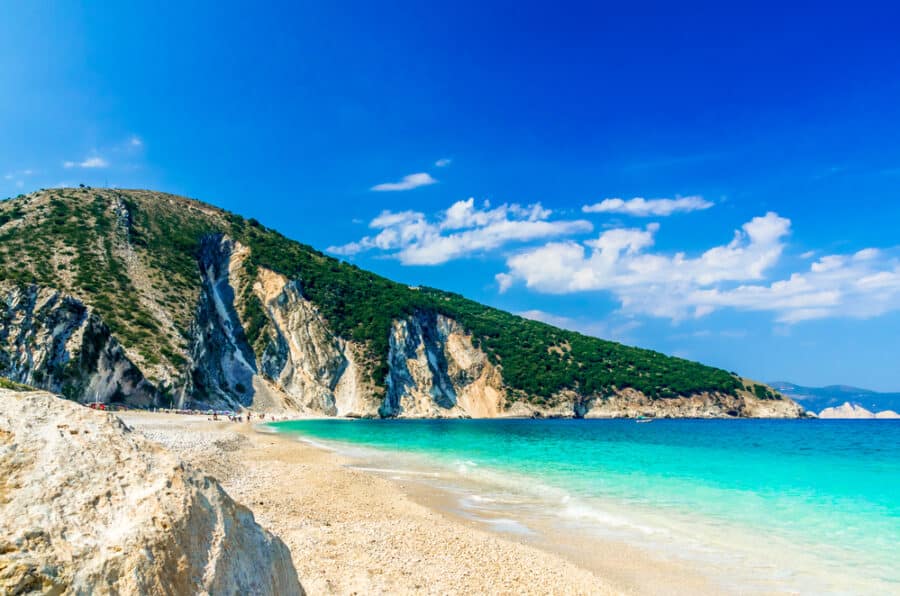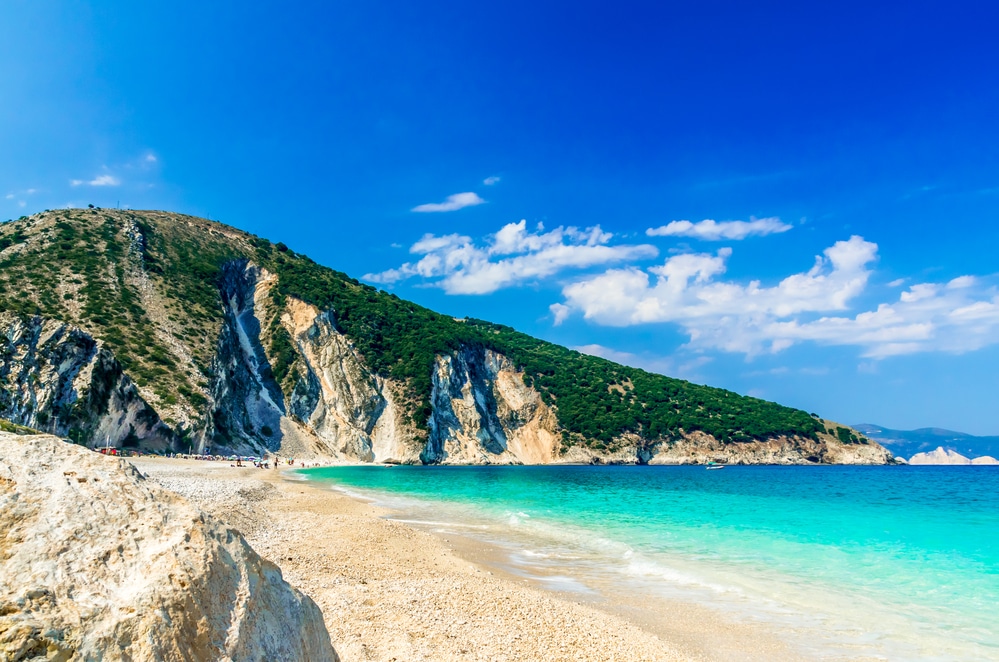 A stunning Ionian island, made famous by the movie Captain Corelli's Mandolin, is a beautiful stop on a cruise through Greece. With truly turquoise waters, lively towns, and beautiful scenery, a day in Kefalonia will stay with you forever.
Cruise ships dock at the island's main town, Argostoli. You can visit the island's sights by tour or taxi from Argostoli.
Key sights in Kefalonia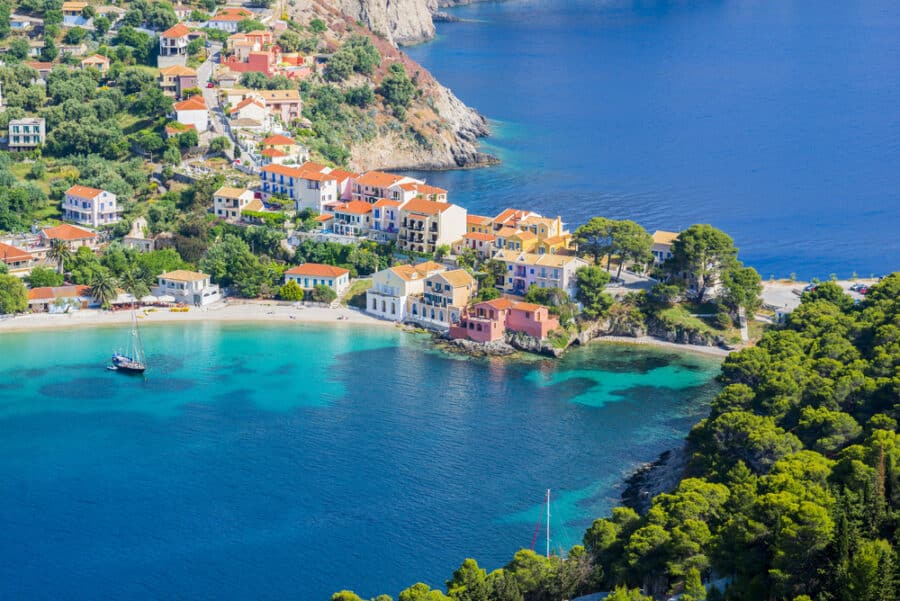 Kefalonia seaport in Greece is a beauty; begin with exploring;
Explore the fascinating natural wonders of Drogarati Cave and Melissani Lake
Visit the incredible Myrtos Beach
Take a trip to the cute harbor towns of Asos and Fiskardo
Patmos Cruise Port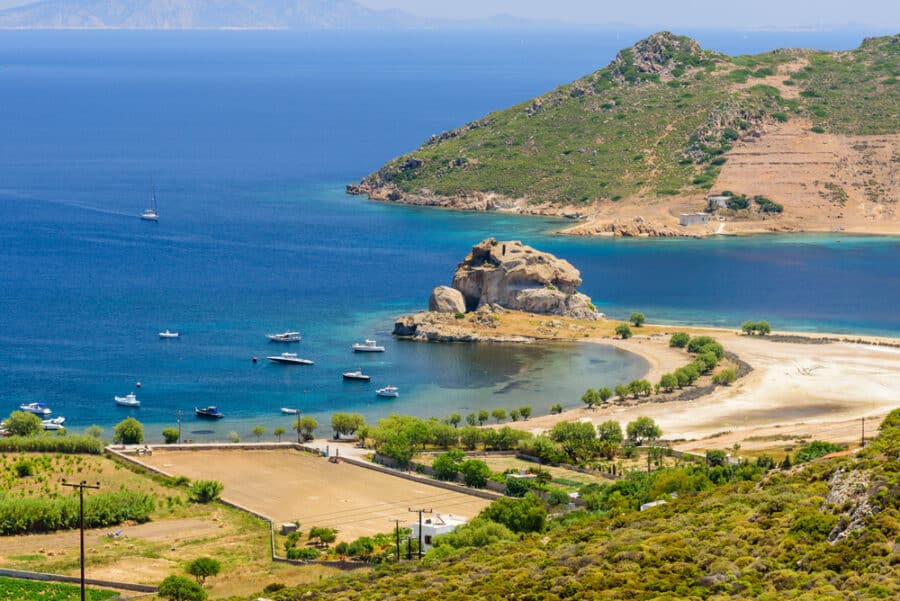 The traditional Cycladic island of Patmos is a peaceful cruise stop. The perfect place to unwind and enjoy a day of charming Greek island life, Patmos offers untouched nature and relaxing beaches.
Given the small size of Patmos port, passengers reach the port of Skala by tenders. The main town, Chora, is a few miles away up a steep hill.
Key sights in Patmos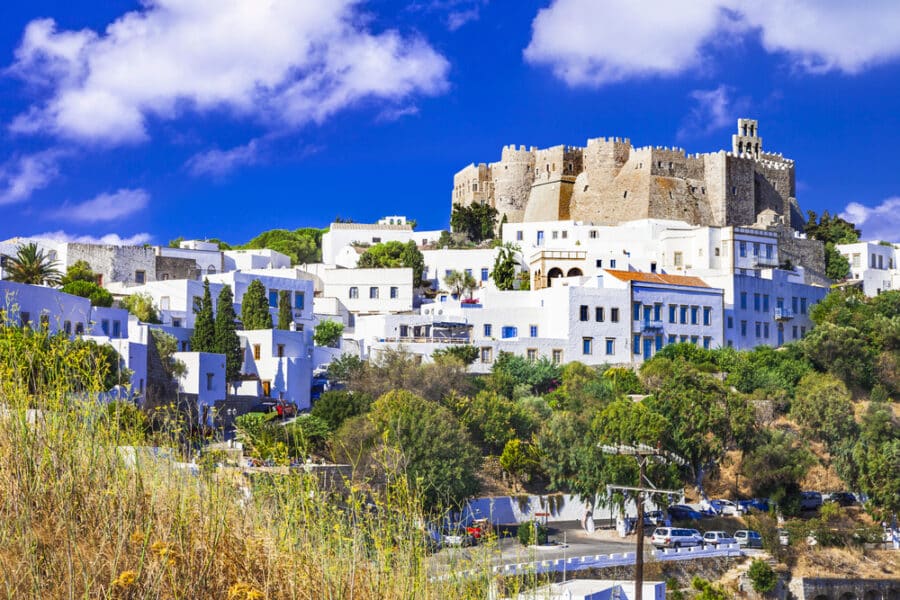 One of the quieter Greek ports, but with much to see, check out;
Rhodes Cruise Port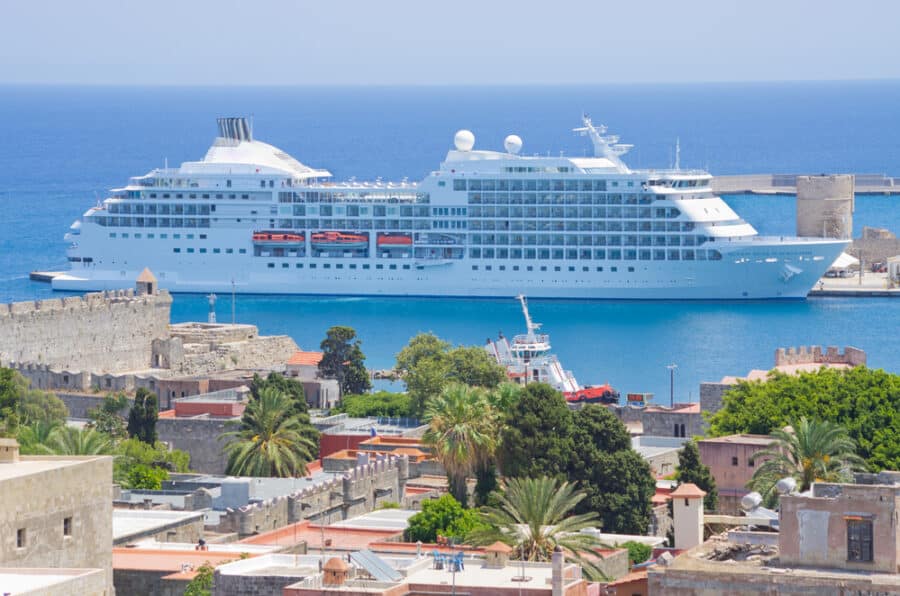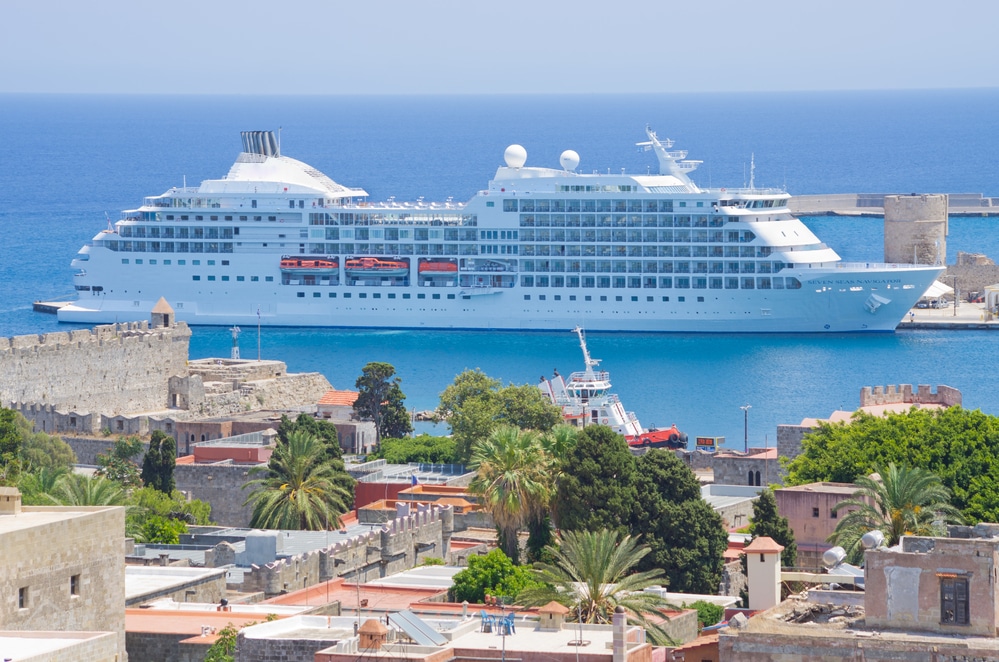 The medieval island of Rhodes is rich in history and makes a great cruise stop. With Greek, Roman, and Ottoman influences, there is so much to see on this interesting island.
Cruise ships dock at the old town port, meaning you can reach the main town center in just a few minute's walk. There is a dedicated terminal for cruise ship passengers, with a tourist information desk and shops.
Key sights in Rhodes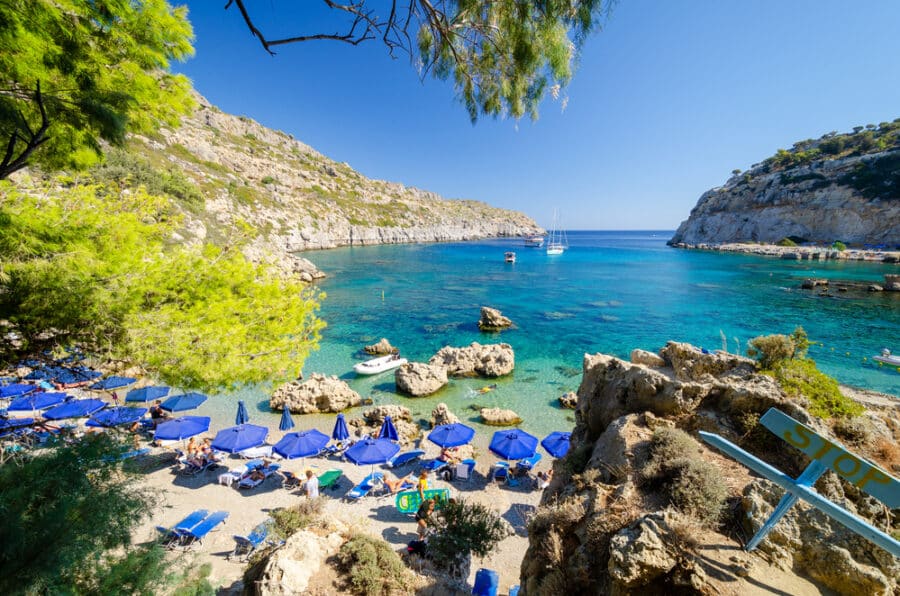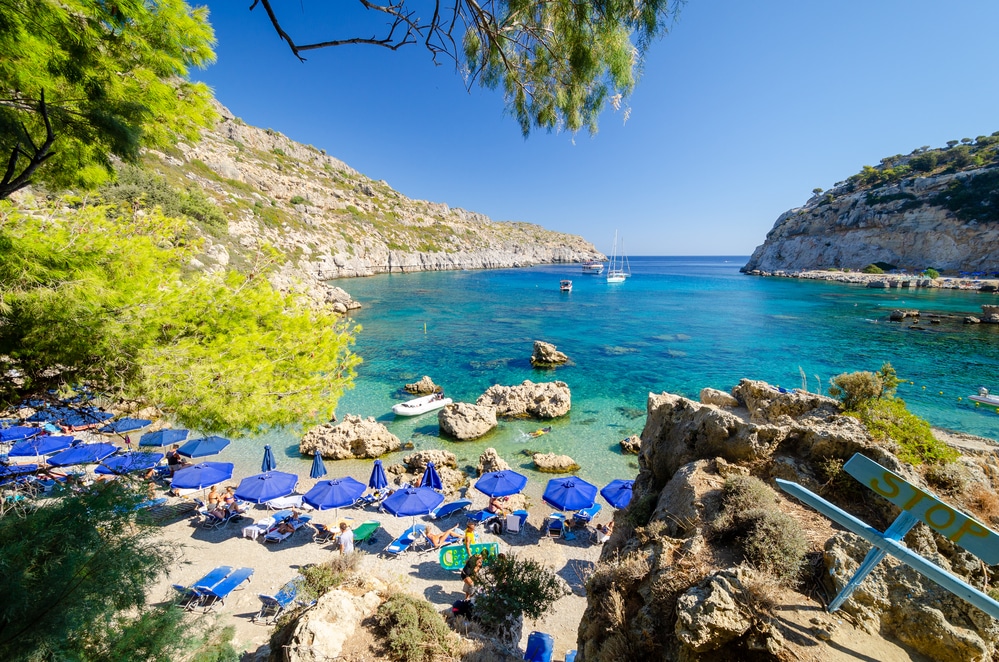 This sea port in Greece offers cruise ship guests much to explore;
Tour the Medieval City, including the Grand Master's Palace, the Street of the Knights, the Ottoman and Jewish Quarters, and Sokratous Street
Visit the Archaeological Museum and the Museum of Modern Greek Art
Explore the archaeological sites of Lindos and Kameiros
Spend the day at one of Rhodes's famous beaches, Kalithea, Falirake, or Elli Beach
Heraklion Cruise Port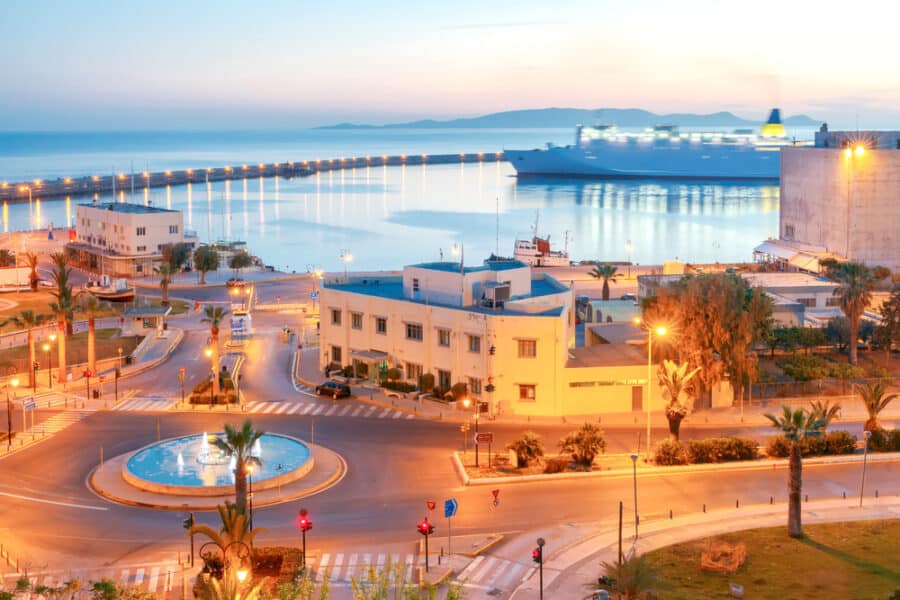 Located on the largest Greek island, Crete, the capital city of Heraklion, has plenty on offer. Enclosed by a Venetian wall, the city boasts many museums and galleries, historical sightseeing, and an abundant culinary scene.
Cruise ships dock at the port, and from there, you can take a fifteen-minute walk along the seafront to the old town and Venetian harbor.
Key sights in Heraklion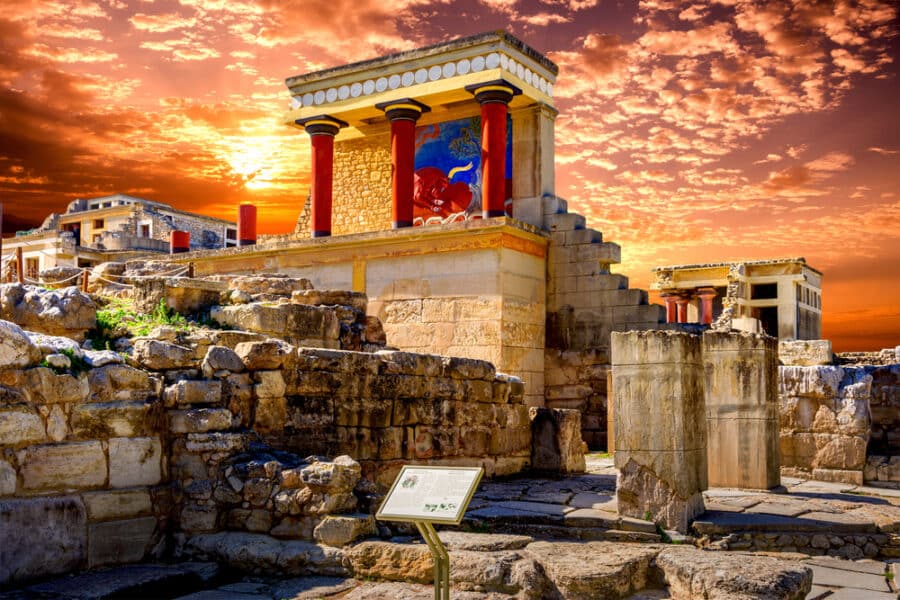 What this Greek port offers travelers to see and do;
Visit the Minoan Palace of Knossos
Explore the open-air market from Lion Square along Odos 1866
Stroll around the Koules Venetian Fortress
Immerse yourself in history at the Archaeological Museum
FAQ's ABOUT PORTS IN GREECE & GREEK CRUISES
Here is some information you may want to know about cruise ports in Greece;
What is the best time to take a cruise to Greece: The high season in Greece is July and August; at this time, destinations are busy with Greek and foreign tourists. The shoulder season months of April, May, early June, late September, and October are perfect times to take a cruise through Greece, destinations are marginally quieter, and the weather is cooler.
Can you take a cruise to Greece in the off-season: It is possible to cruise to Greece during the off-season. Given its mild climate and fewer tourists, you'll have a great time cruising Greece in the winter months.
Which cruise companies service Greece: Some of the most popular cruise lines that service Greece include: Azamara, Celebrity Cruises, Costa Cruises, Royal Caribbean, Norwegian Cruise Lines, and MSC Cruises.
We hope we have made cruising to Greece & the Greek Islands easier this summer with our ports in Greece guide. Now that you know all the Greek ports and what to see while you are there, you must book your cruise!