Greece In September – What To Do & What To Expect
Chances are you've been spending some time social distancing and, after long days, mentally traveling from your couch, you're finally eager to pack a real bag and take off from your couch. September and even October might be bound to be the right months to travel this season, and Greece can be a great place to start your way back around the world.
September in Greece looks nothing like the beginning of the cold season. In fact, there are more pros than cons when you choose to visit such a touristic country during the first months of autumn when the country is less crowded, the weather is still pleasant, prices more affordable, and there are dozens of events and celebrations to enjoy.
Let's see some of them in this super helpful guide to visiting Greece in September, but first, let's consider some important information.
What's The Weather Like In Greece In September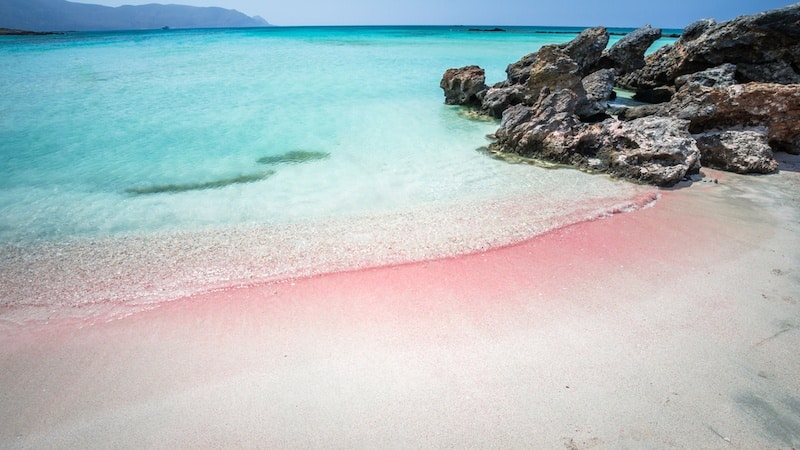 Greece is located in the southern part of Europe; the climate is typically Mediterranean, which stands for warm temperatures, still plenty of sunshine, and only one or two occasional showers once in a while.
Besides, since the sea has been basking in the sun all summer, the water is usually warmer than you expect. Trust me; you'll find yourself not really willing to get out of the sea!
If you think you can live with a few random raindrops, you can choose any island in Greece or even the Peloponnese coast. If, instead, you're used to the long, dry, Greek summers, choose Crete, Rhodes, or the smaller Dodecanese Islands, such as Karpathos and Kalymnos. Here rain usually waits a bit longer in the year to settle in.
Athens still enjoys excellent weather in September, though it might rain a few times. If a light drizzle doesn't really bother you, it can be a fantastic opportunity to visit sites and museums that are usually packed all year long.
Whatever place you decide to go, rolling a light rain jacket at the bottom of your luggage is all you need to add to your packing list.
We've dedicated an entire post on what to pack for Greece travel for those looking for more inspiration!
Moving Around In Greece In September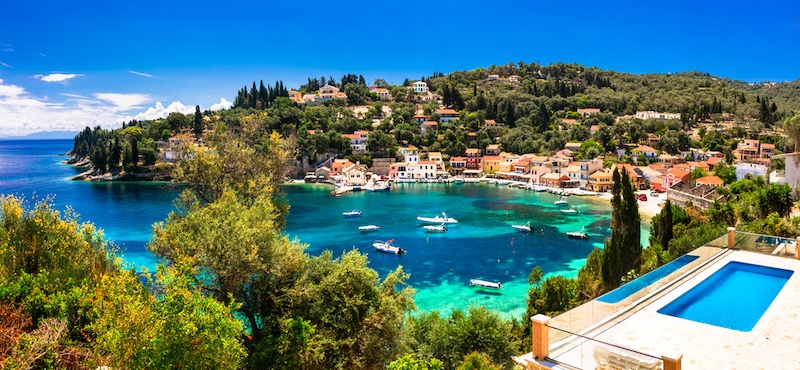 At least the first two weeks of September still feel pretty much like the high season, most attractions are always open, and it's relatively easy to move from island to island or book an organized tour.
Towards the end of the month, schedules start to be reduced, and in some places, they change, taking into account that the school year is about to begin. It's a great idea to book as much transportation as you can in advance (whether it's ferries, bus transfers, or plane tickets), or simply rent a car and be free to go everywhere you go.
Remember that prices are more reasonable, and since the islands are less populated, you could even get a car rental upgrade for free.
How Convenient Is To Travel To Greece In September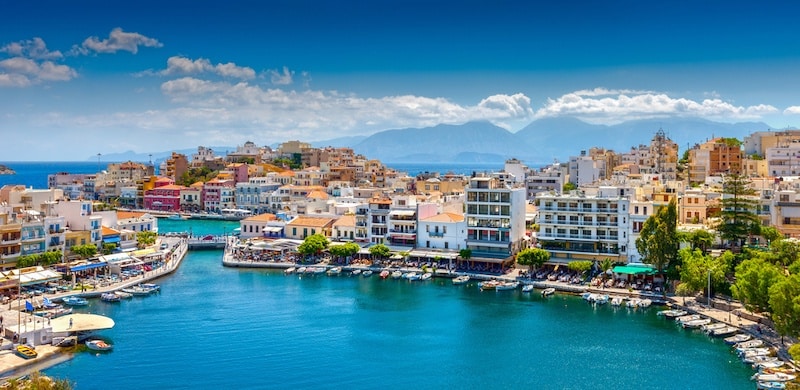 It's no secret that pricing is generally more convenient in September than what it is from June to August. Generally speaking, accommodation prices can go down from 10% to as much as 30%, or even better if you're booking well in advance.
It's also easier to find available accommodation at the last minute, hotels are not usually fully booked, and they'll be glad to fill those empty rooms for a fee that reveals more convenient to you than ever.
One extra advantage of traveling to Greece in September is that several cruise lines have very fair deals. Since during this time, several companies started moving their vessels from Europe to the Caribbean for winter, you could take advantage of far better cruise packages and see more than one island in one trip.
Finally, streets, restaurants, and bars will be emptier, making it easier to be seated in that corner with the perfect sunset view! There won't be endless lines in archaeological sites, museums, and other attractions. And you will quickly get that coveted first-row position when booking a parasol on the beach.
As a plus, many souvenir shops will be having an end of season sales given the closing time for winter, so it will be easier for you to get more than a bargain or two!
What To Pack For Greece In September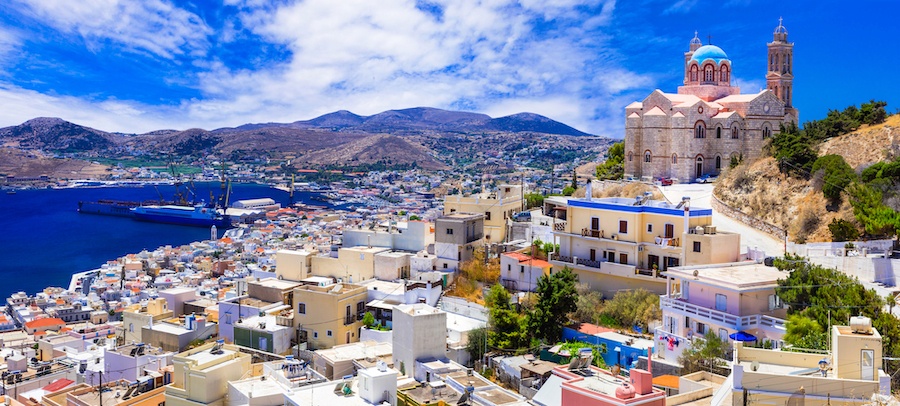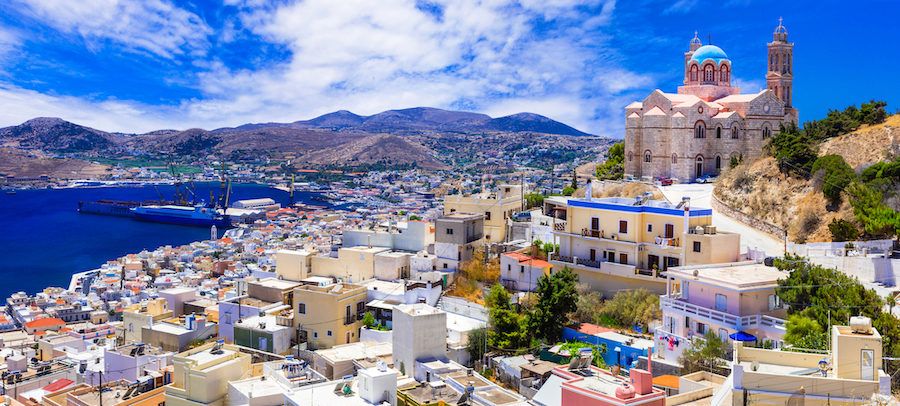 Dressing in layers is the way to go, especially if you leave the hotel early in the morning when it can be a bit chilly and spend the rest of the day exploring and moving around. The temperatures go quite up right before midday, and so they stay until late in the afternoon.
You'll definitely be visiting the fantastic beaches of the country, so a couple of swimming suits, flip flops, and a beach towel must be included. The sun is still pretty intense in autumn, so pack your favorite sunscreen lotion to avoid sunburn.
Always add good walking shoes, as many streets and alleys are cobbled or irregular, more often than not steep. Besides, visiting archaeological sites in heels has long been banned in Greece, and, let's be honest, who would like to face long walks on dusty terrains wearing stilettos?
For a fancy evening, throw a pair of flat sandals or wedges into your suitcase, a couple of light dresses, and a light cardigan. Include a sarong or shawl if you're planning to visit monasteries or other religious sites, a hat to protect you from the sun.
Don't forget that light rain jacket we mentioned above, or simply a cotton hoodie. That's all; you're good to do.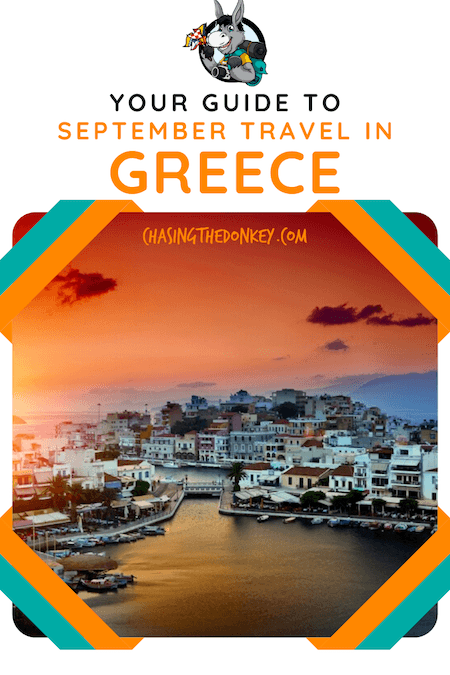 Things To Do In Greece In September
There are endless opportunities to enjoy the best of Greece in September.
Religious And Cultural Festivals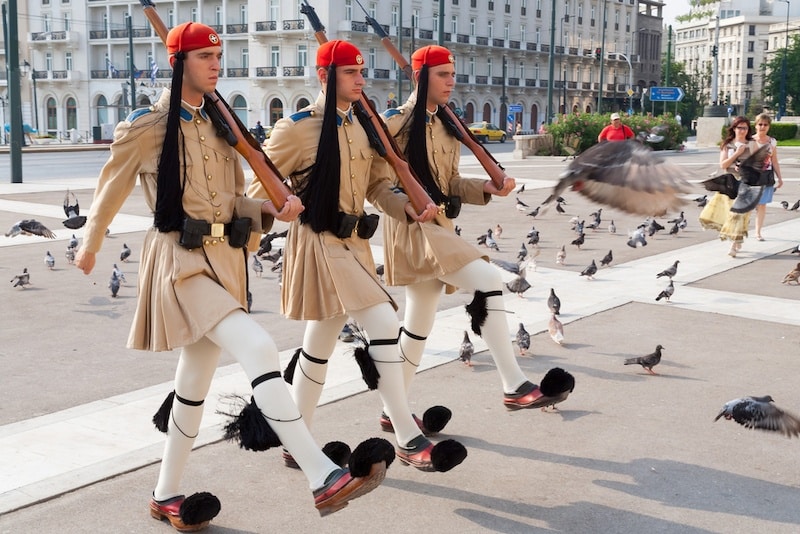 Everywhere in the country, people celebrate the end of summer with large music festivals, food events, religious feasts, and village meet-ups. There are things to do for all tastes.
Besides, Athens dresses up for a 12-day International Film Festival, an excellent opportunity to discover mainstream pictures and unique, eclectic movies.
No matter where September the 8th catches you in Greece, don't miss the Genesis tis Panagias, a huge religious occasion when locals commemorate the Holy Virgin's birth.
The celebration occurs in the most important churches but goes on in the village's main square with music, dancing, and culinary events.
Grape Harvesting And Wine Tours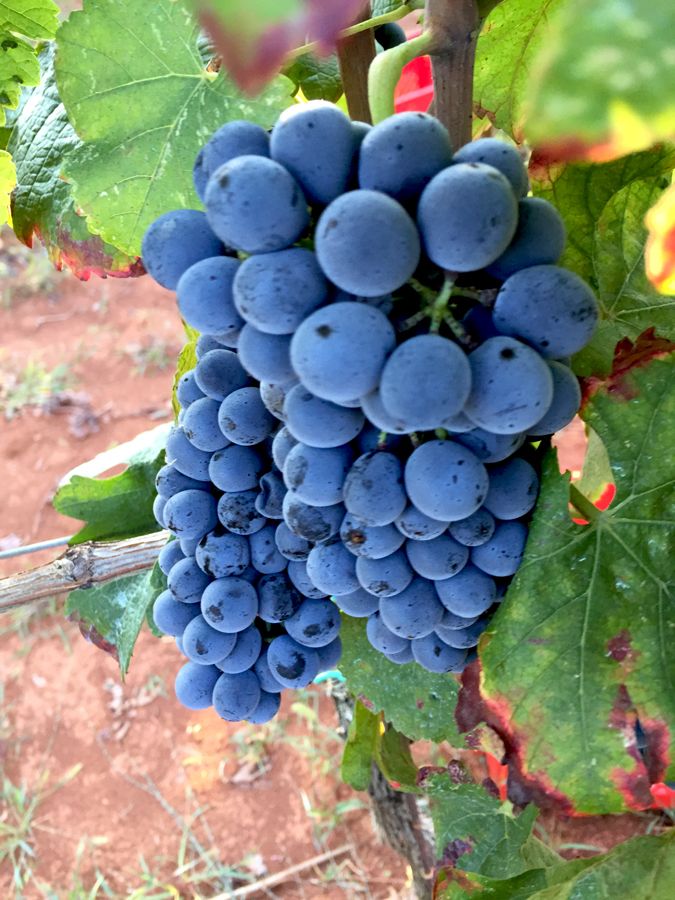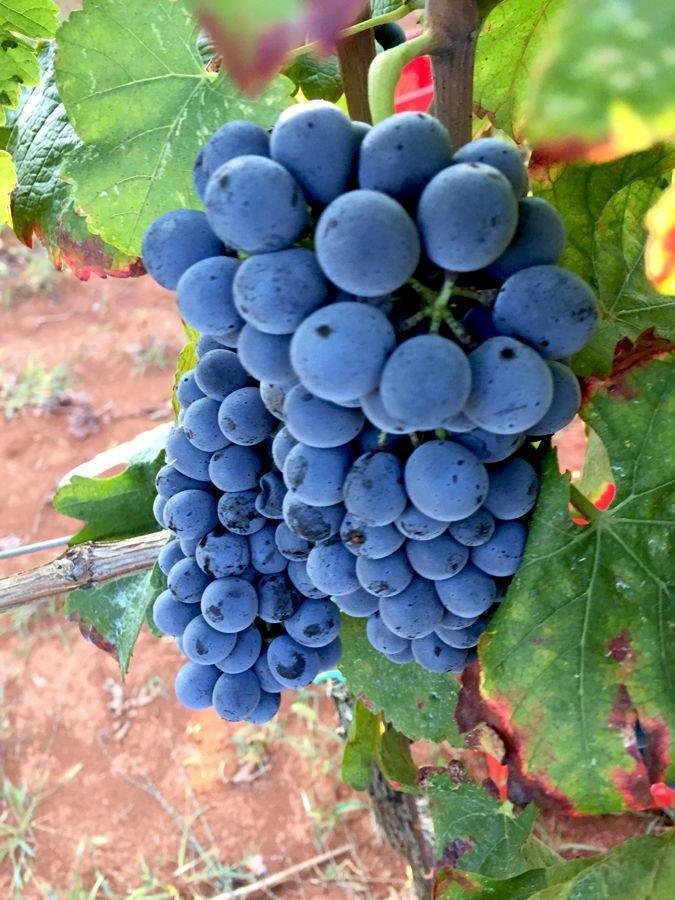 September is also the month of wine in Greece. Harvest has just taken place, and winemaking is in its full swing. So don't overlook visiting a winery.
This is, in fact, one of the best things you can do in Greece in September. Wine festivals are especially animated in northern Greece and some Dodecanese islands, such as Karpathos and Kos.
Outdoor Activities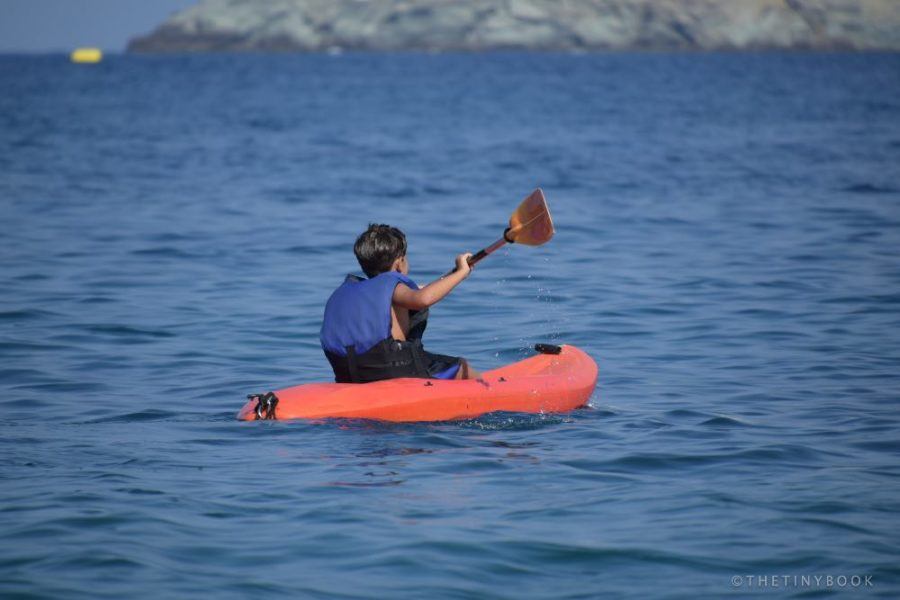 As the weather gets milder, it's easier and more pleasant to go for outdoor activities. You can spend long hours hiking mountains and gorges without feeling overwhelmed by the crowds and the extreme August temperatures that hit some islands.
For those into water sports, the wind blows with some extra strength on a few islands, so the weather proves ideal to go windsurfing, kitesurfing, or trying your skills at more extreme activities sports.
Islands in the North Aegean, including Lemnos and Ikaria, are popular destinations for surfing camps and Euboea (Evia) and Rhodes.
But hey, not everyone is an adrenaline junkie! You can opt for more quiet things to do, and September can be the perfect moment. Bird-watching has become a really popular thing to do in Greece.
Both the mainland and the islands host spectacular lakes where you'll be able to explore the local fauna at its best. The country is home to over 190 Important Bird Areas, including eagles, hawks, and native vultures.
Food Festivals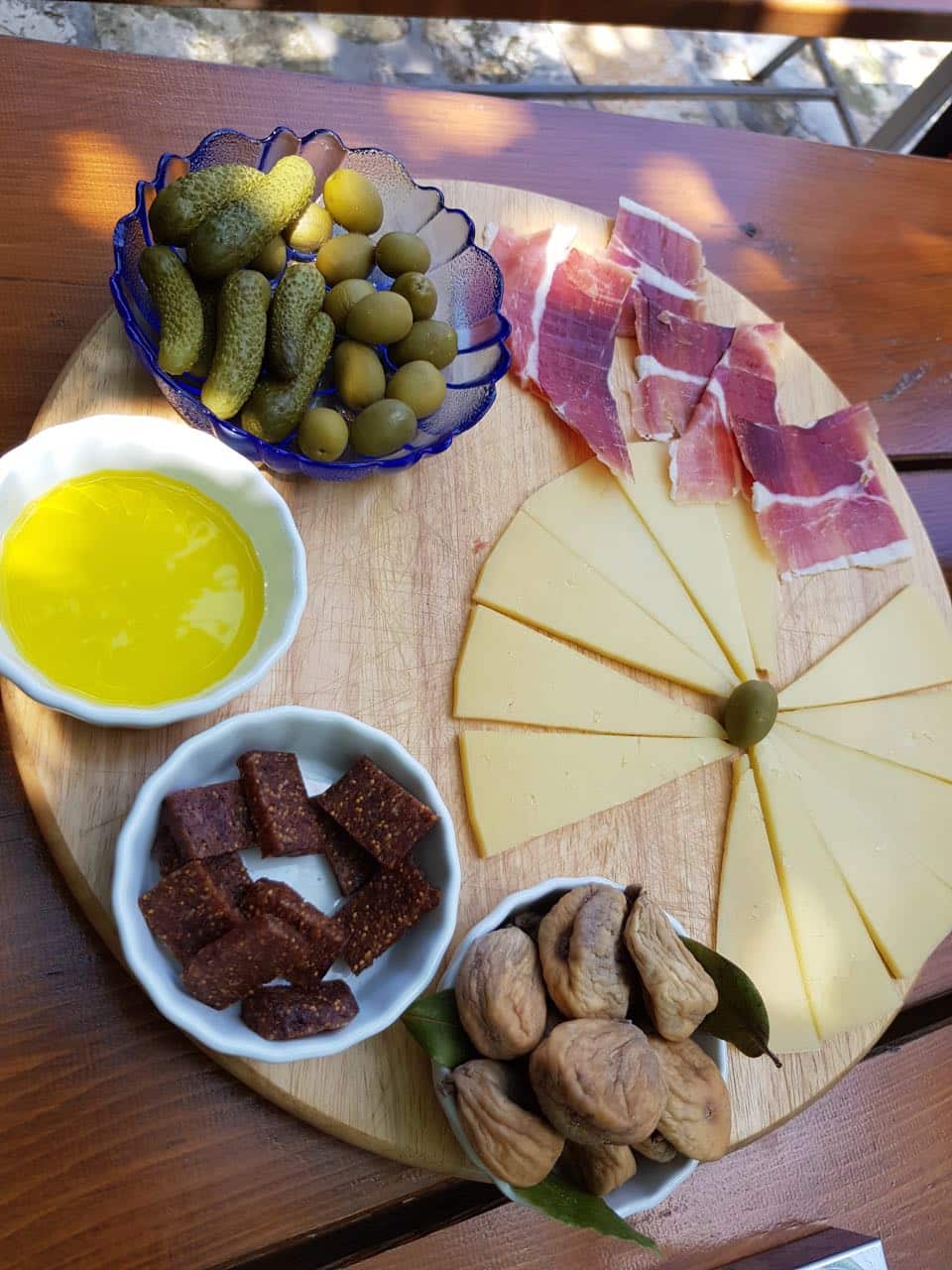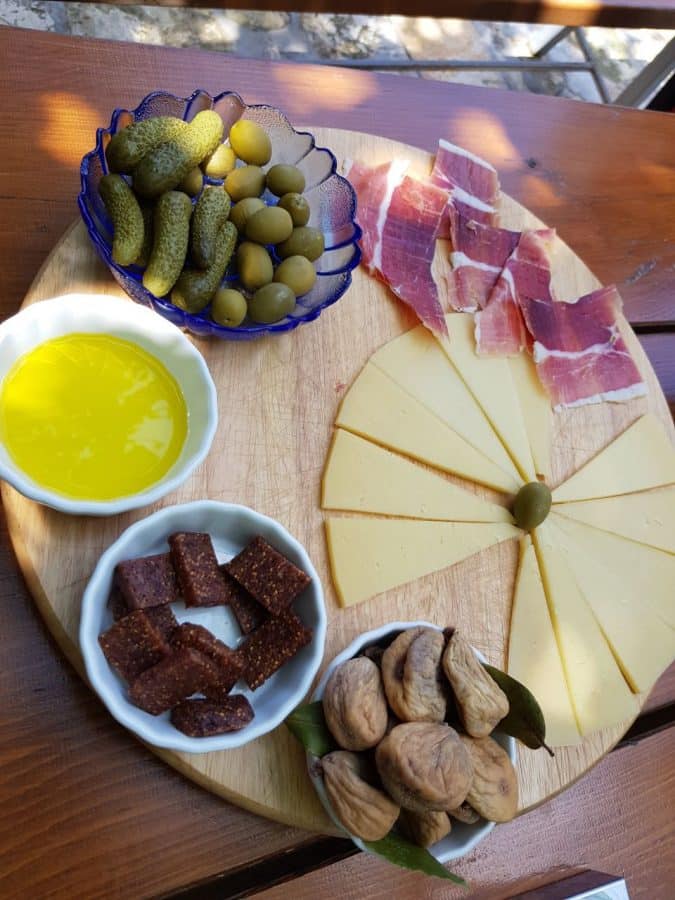 There's no secret that Greek food is among the healthier and most tasteful variations of the Mediterranean diet. Food is a serious business in Greece, and the harvesting season can only mean one thing: Even better food.
During September, there are festivals devoted to select varieties of fruit, vegetables, cheese, wine, pies, or other baked delicacies on virtually every island.
They are perfect occasions to indulge in local, homemade tastes served to participants in the main square of any given village. These are events during which you can have a closer look at regional traditions as they are usually packed with music concerts and exhibitions of traditional dances.
And Don't Forget The Beach!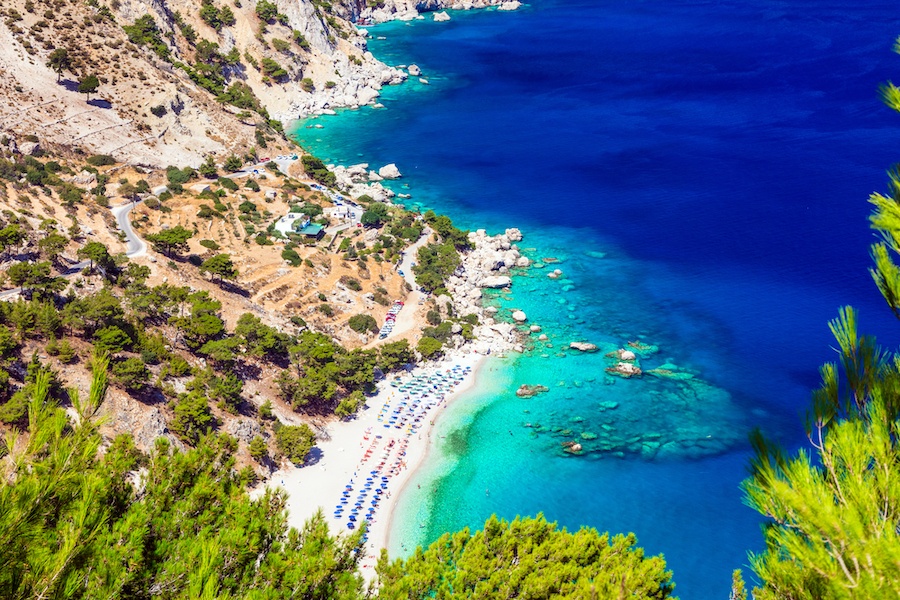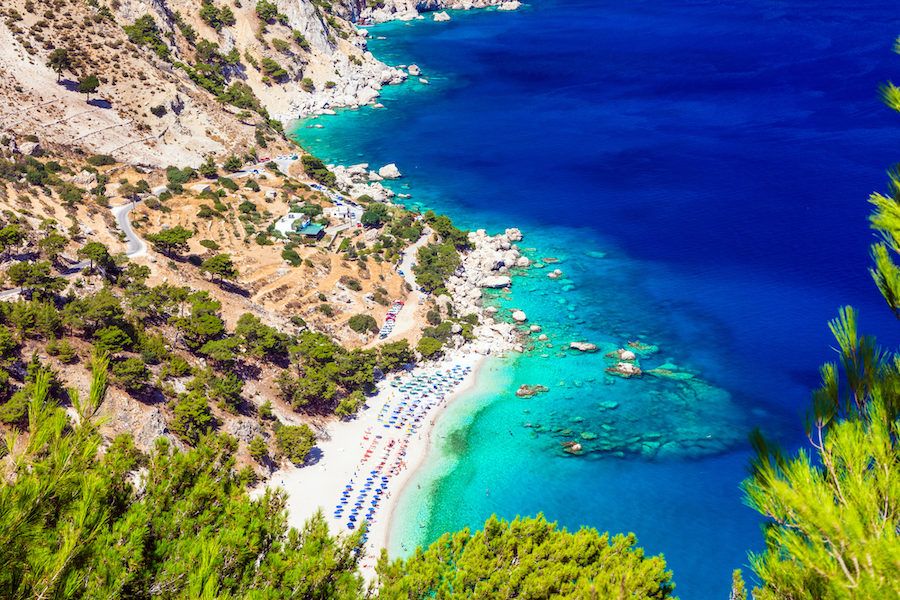 Last but not least, September, and even October, are simply the best moments to hit the beach in Greece. The sea is much warmer than it was at the beginning of summer. The weather is delightful, even very hot at times, but you won't feel the overwhelming temperatures of July and August.
Get Around Greece With Ease
Type in your to and from destinations below to see what options are available. You can then book online if you're ready:
earchButtonColor":"#ffaa00″});