The Best Beaches In Montenegro To Keep You Cool!
Montenegro might not be the first country that springs to mind when you think about a beach holiday and lazing on the sand in the warm summer sun. Am I right?
What might surprise you, in that case, is the sheer beauty of the beaches in Montenegro!
Montenegro is really enjoying a tourism boom, and this summer looks set to be one of its best years yet. With fantastic attractions, historical sights, astonishing scenery, plus the added appeal of the Adriatic Sea – Montenegro is sure to please the Sunseeker in you.
If you're a beach fan and you have your sights set on a Balkan gem – let's talk about some of the most jaw-dropping beaches in Montenegro. Prepare to be amazed!
The plus point of beaches in Montenegro is that they're spared mass tourism like their neighbors Croatia. It's not to say that they are empty – but they are far less crowded.
Sveti Stefan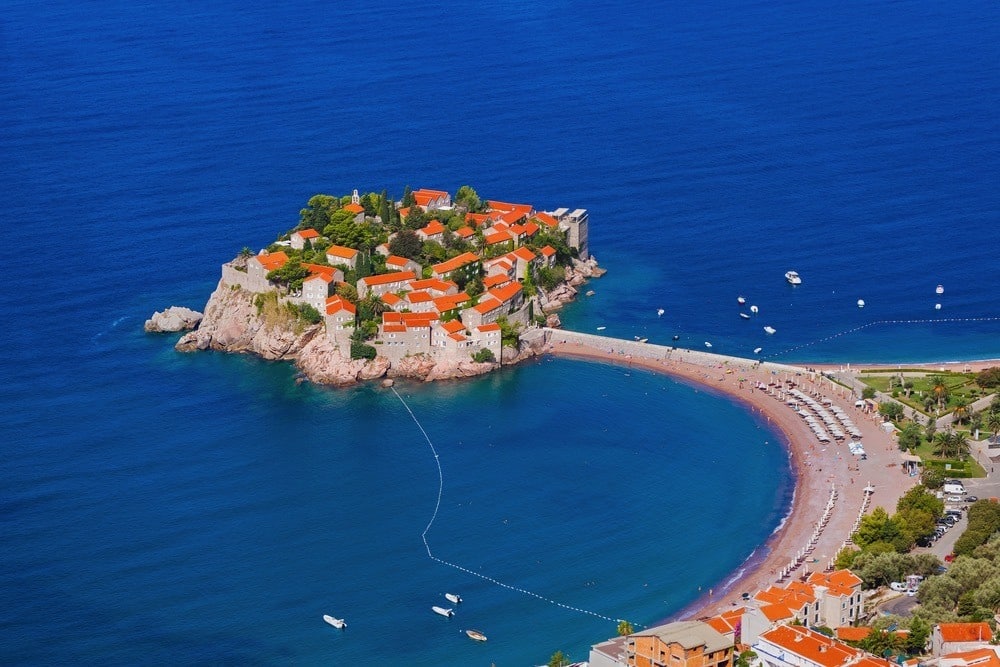 If you're a Marilyn Monroe fan, this Montenegro beach needs to be on your radar, as it is the spot where the Hollywood star herself enjoyed a vacation or two!
Sveti Stefan is a beautiful town to wander around, but a public beach sits at the end of the causeway, ideal for soaking up the summer sun.
Yes, you read that right; the sand is pink. At the Sveti Stefan beach, the sand is not only real, but the two-kilometer stretch is also pink. Perfect for taking some genuinely unique holiday snaps – hello, Instagram.
The Montenegro beach might not be the largest. Still, it's undoubtedly one of the most picturesque in Montenegro, and you'll find sun loungers and umbrellas for comfort throughout the day for a high price – so instead, walk to the end – it'll be free to plonk your towel down.
TRAVEL COMPANIES WE USE AND TRUST
Murici, Lake Skadar
It is not an Adriatic beach but more of a beach on the huge lake between Montenegro and Albania. Murici is a beautiful spot for those who want total peace and quiet in serenity and natural surroundings.
This is quite an off-the-beaten-track choice, so it's ideal for more adventurous travelers and those who don't mind a slight trek to find total beauty! Excellent for enjoying the countryside and chilling out on the sand or a paddle in the water when the sun gets a little too hot.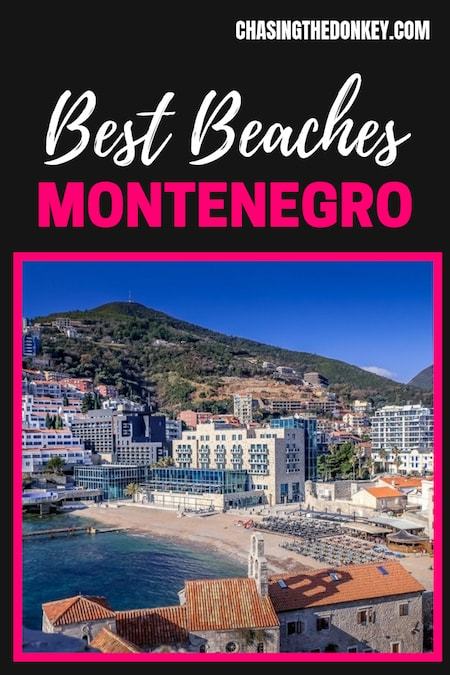 Plavi Horizonti
Head over to the Lustica Peninsula, and you'll find this family-friendly beach, which is another peaceful choice. Set amongst stunning nature, this is also a good option for anyone who loves nature photography, walking, and ending the day with an hour or two on the sand.
If you love to snorkel, this is also a good spot, but generally, the golden beach is enough to hold your attention for the day regardless of the other attractions on offer!
Petrovac Bay, Budva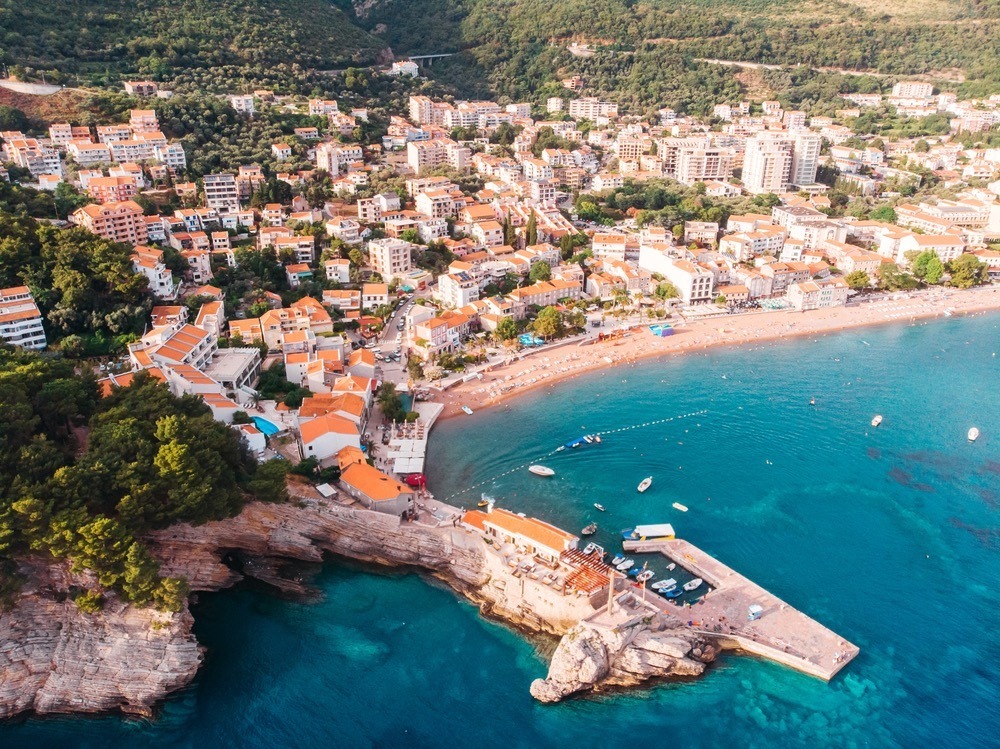 The waters on this stunning beach are so aqua-blue it will take your breath away! Located on the beautiful Budva Riviera, this beach is ideal for those who want a traditional beach break, with plenty to see and do when you want to escape the beach.
Petrovac Bay is one of the more lively beaches in Montenegro, and they have plenty of cafes and restaurants on the promenade above the beach. The sand is golden, clean, and great for families. This is one of the best beaches in Budva.
Mala Plaza, Ulcinj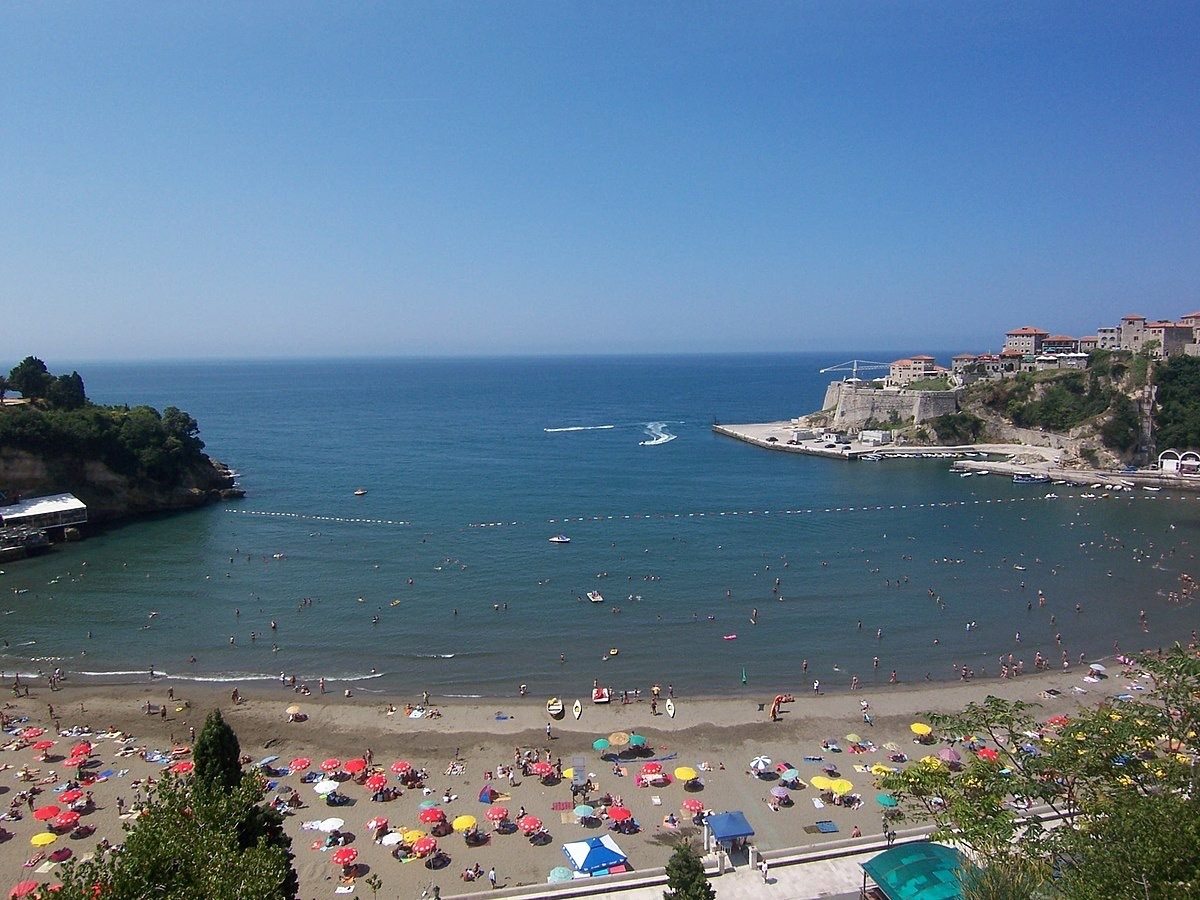 This beach is a small gem that is actually sat on the most southern point in the whole of Montenegro. You can easily reach the historic town of Ulcinj from here, but if you prefer to kick back and relax, the beach is ideal, with white sand and plenty of space to roam.
If you have children who love to sit and make sandcastles, splashing around in the sea, this beach is a good choice and is usually relatively quiet too.
Dobrec
If you really want to get away from it all, jump on the boat from Herzeg-Novi or Miriste (to name just two points) and head over to beautiful and idyllic Dobrec!
This pebbly clove will give you the ultimate in R&R, and you can hire a hammock and enjoy a relaxing day in the sun. Ideal for couples or anyone who wants to disappear for a day! There is just one restaurant situated on the beachfront, serving delicious fresh fish and other local things to try out.
Jaz Beach, Budva
Located in Budva, Jaz Beach is a busy stretch of sand with plenty of life going on around it. Indeed, the beach in Budva is to be seen at, and this beach is quite long, so there is always space, even in the height of summer.
The beach isn't sandy; instead, it's pebbly – but very clean and beautiful. There are many water sports options here, as well as jet skiing and windsurfing if you want to try your hand at one of those adrenaline sports!
There is also the Sea Dance Festival during the summer, attracting countless visitors and bringing a lively vibe to an already fun-filled area.
Becici Beach, Budva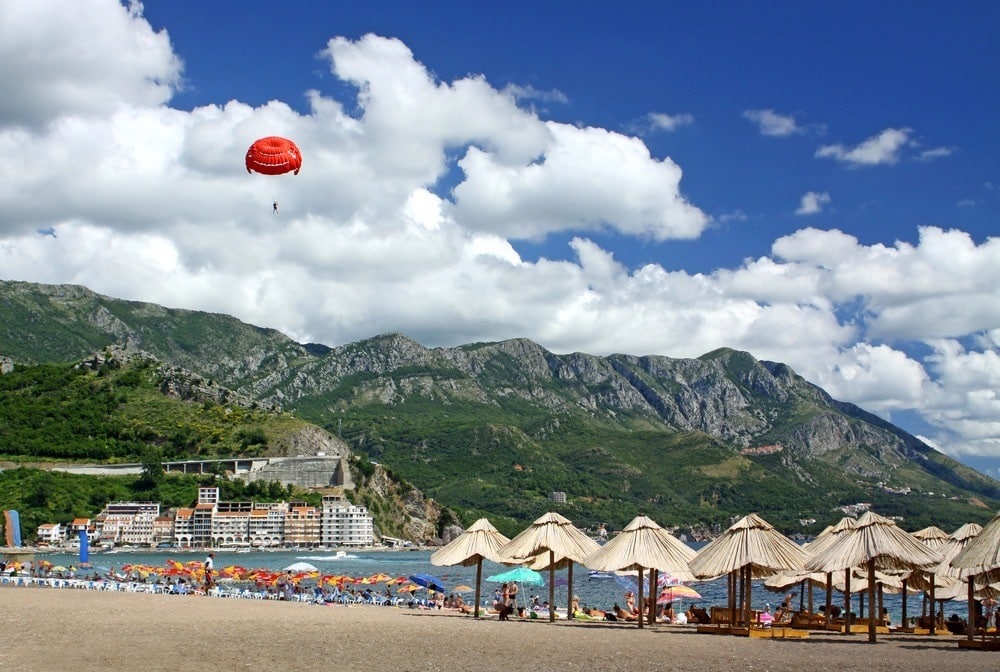 Located close to the busy area of Budva, Becici Beach is a quiet yet fun beach with plenty of space to roam and one of the best Budva beach choices.
The mountains provide the background, with crystal clear water lapping at the shore. There are many water sports options here, so this beach is ideal for active holidaymakers or those with older children who like to enjoy some adrenaline during their beach days.
You'll also find numerous restaurants and cafes along the main promenade, which are ideal for cooling down and grabbing an ice cream.
Lucice Beach, Petrovac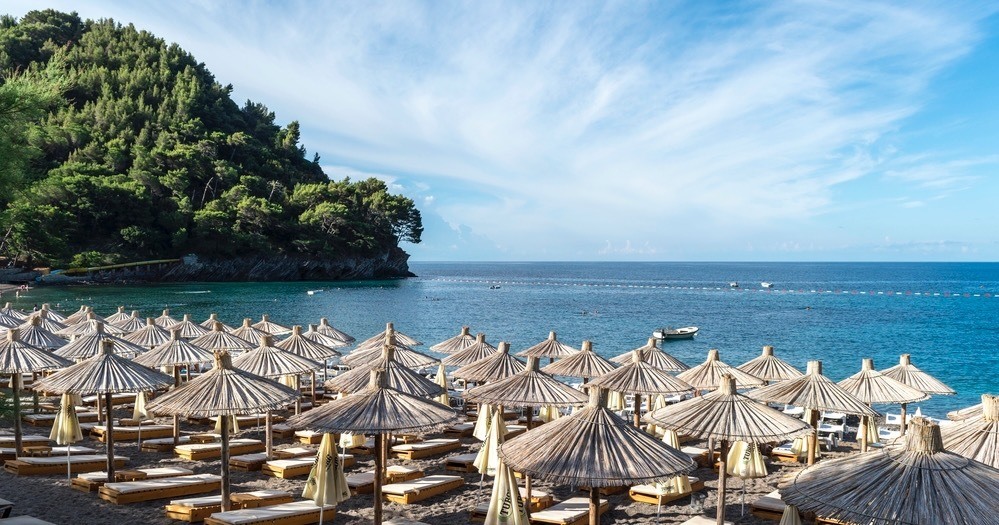 This is a beach that is undoubtedly Insta-friendly, with a gorgeous, quiet vibe.
The bay protects visitors, keeping the sun beating down, but with a breeze most of the time to keep you cool. You'll also find pine trees and olive groves all around you and shallow waters, which are ideal for those traveling with families.
Kotor Beach
Kotor isn't known for the beach per se, there are many beaches near Kotor, and you can take a boat ride around the islands for some extra beach time.
Many beaches near Kotor Old Town are relatively small and shaded, ideal for those who want a few hours to relax between day-tripping Kotor.
Mogren Beach, Budva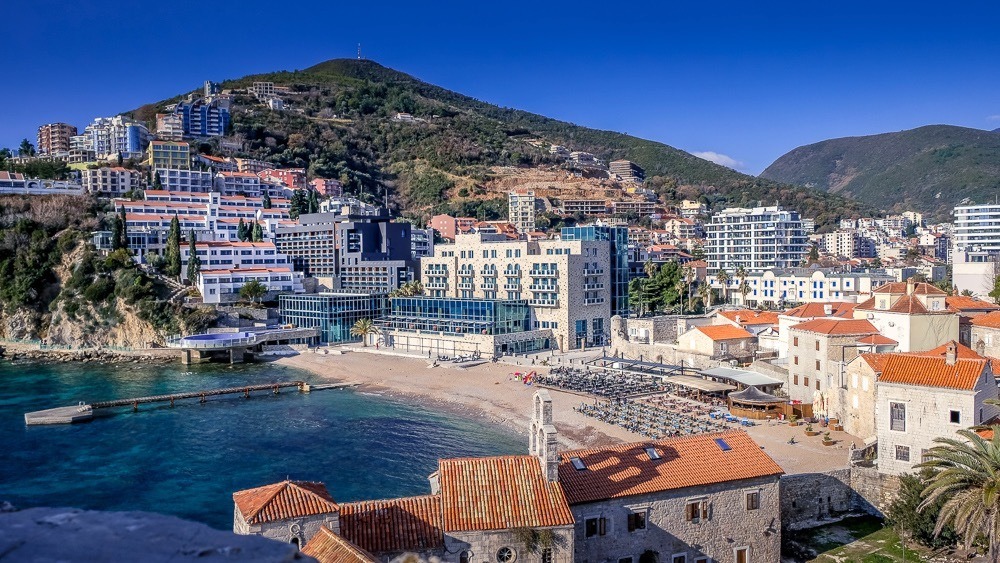 This beach is unique because it isn't just one beach; it's actually two, separated by the mountains that roll down lazily toward the shore. You can also wander into a cave if the mood takes you!
This is one of the best beaches in Montenegro (even in winter!) for those who don't want to travel to enjoy a sandy beach. Ideal for those who like something a little unusual; the sand is golden, and the water is super-clear. The beach is also in the town center of Budva, so you don't have too far to wander.
Many Montenegro beaches are for residents only or those who will require you to pay a small entry charge. Overall, however, the best Montenegro beaches are free to enjoy. Here are a few other notable top beaches in Montenegro you might like to check out during your summer visit and your Montenegro beach holiday.
Slovenska Plaza, Budva
Queen's Beach, Budva
Buljarica Beach, Buljerica
Ulcinj Beach, Ulcinj
Zenska Plaza Beach, Ulcinj
Velika Plaza Beach, Ulcinj
Copacabana Beach Montenegro, a private beach club in Ulcinj
White Beach, Ulcinj
Now you are ready for your Montenegro beach holiday.
MORE MONTENEGRO TRAVEL BLOGS