Some posts contain compensated links. Please read this disclaimer for more info.
Sveti Stefan Montenegro: History and Luxury
Many gorgeous places line the glorious coast of the Adriatic Sea. Few, however, can compare to Sveti Stefan in Montenegro. A small fortified island home to beautiful 15th-century houses, this is one of Montenegro's tourist hotspots.
A Rich History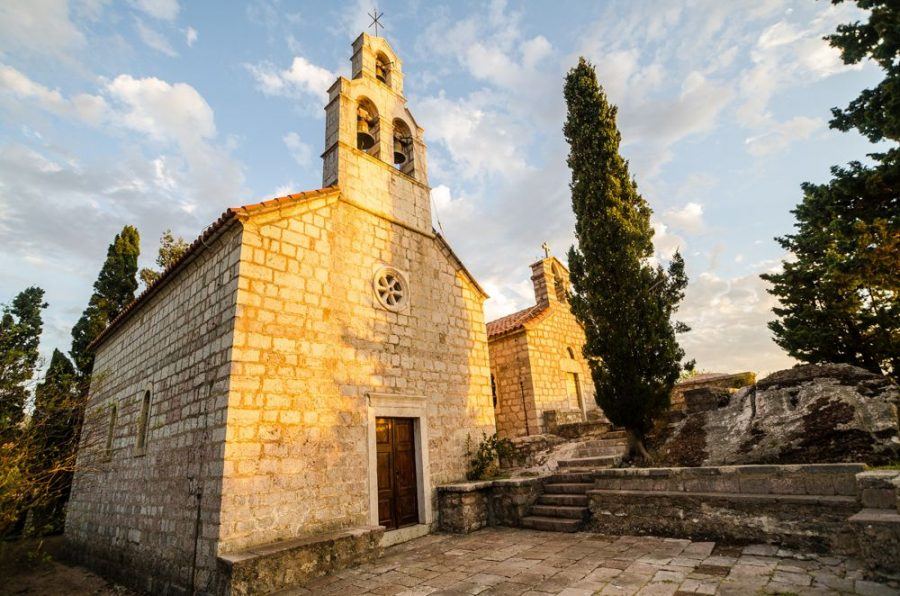 The first accounts of Sveti Stefan date from 1442. It was mentioned as a coastal fort that played a significant role in a regional war and is said to have been constructed as a defense against the Turks. Because of its fortifications, Sveti Stefan was a strategically valuable place for many decades, even centuries.
It was virtually destroyed during the fourth Ottoman-Venetian War and rebuilt in the 16th century. It also functioned as a haven for Adriatic pirates at the time.
Even though the island was solely a fortress at first, people began moving in in the 1800s. Eventually, a village was established, providing a safe home for about 400 people. In the 1930s, a summer home for a royal family from Serbia was constructed on Sveti Stefan.
After the Second World War, Sveti Stefan became the property of the communist Yugoslavian government. The authorities moved all inhabitants out of the island village and transformed it into an upscale resort.
It was an instant hit among the world's rich and famous. Between the 1960s and 1980s, people such as Orson Welles, Kirk Douglas, Elizabeth Taylor, Marilyn Monroe, and Sophia Loren stayed in Sveti Stefan during one of their holidays. It also served as a venue for everything from political conferences to chess championships.
After the Balkan War and the breakup of Yugoslavia, the island resort fell into decline. Luckily, the new Montenegrin government set up an initiative to restore the charm and luxury once associated with Sveti Stefan. Aman Resorts secured the contract in 2007, opening up the island to tourists once again in 2009.
The Adriatic's Most Extraordinary Accommodation
Aman Sveti Stefan is one of the Adriatic's most outstanding luxury resorts. It encompasses the entire fortified island and historic buildings, offering accommodation in 50 luxurious rooms, suites, and cottages. You can stay in a landmark island village—a truly unique experience.
Sveti Stefan is exceptionally picturesque. With its terracotta-roofed houses dating from as far back as the 15th century, its rocky shores, and its lush Mediterranean vegetation, this is arguably the star attraction on the coast of Montenegro.
The island of Sveti Stefan is, however, only accessible to the resort's guests. If you don't have a good chunk of cash to spend—rooms cost several hundreds of dollars per night—you can still get a closer look during dinner at the restaurant. Expect to pay a lot there, too, though.
Luckily, non-millionaires can enjoy the area's beauty as well. The township on the coast, facing the island, bears the same name and is accessible to the general public. A narrow causeway connects the island to the mainland.
The main advantage is that, from the township, you have an astonishing view of the island. The main disadvantage is that parking can be hard to find, especially in summer.
Things to Do in Sveti Stefan Montenegro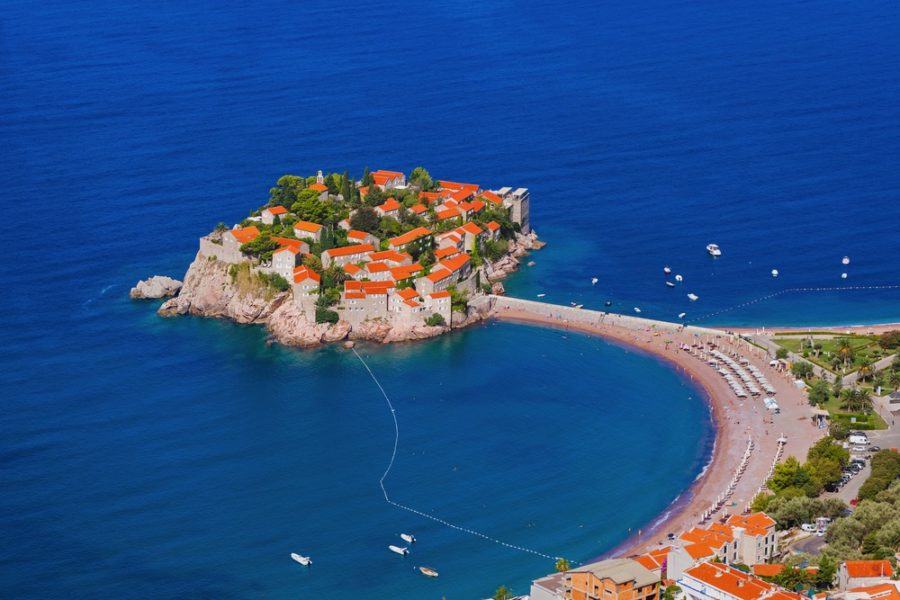 In addition to simply admiring the island's views—the one and only attraction in Sveti Stefan and the main reason "normal" people go there—you can do a few other things.
Sunbathing and Swimming
Sveti Stefan beach is open to the public and is a phenomenal place to spend the afternoon. Facing the historic island, this beach is downright stunning.
Umbrellas and beach chairs dot the sand while azure blue waters invite you to go for a swim. This is without question one of the Adriatic's most photogenic beaches. In terms of scenery and setting, it is somewhat similar to Banje Beach in Dubrovnik, Croatia, which is, incidentally, only two hours away by car.
Eating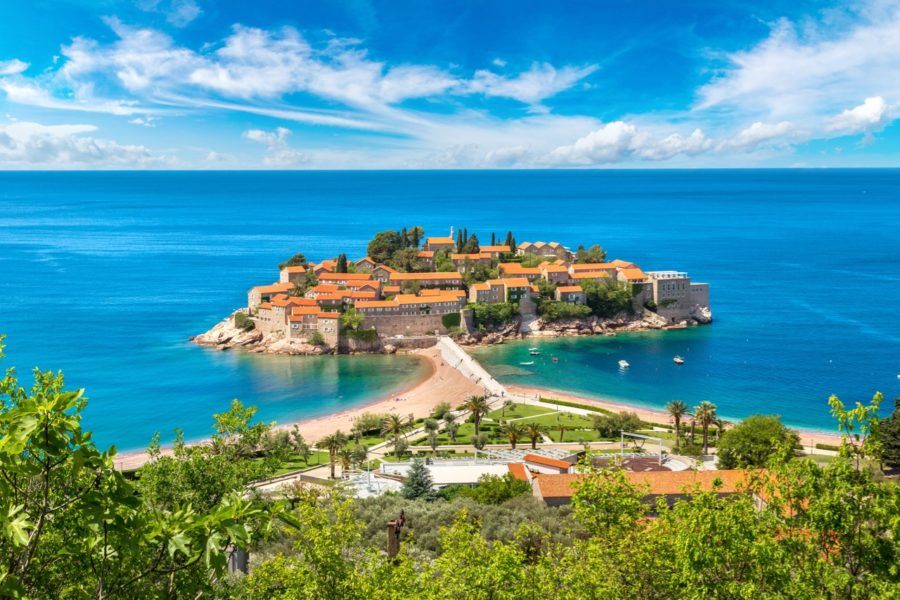 The Olive Restaurant is a casual restaurant on the mainland. Just like Sveti Stefan, it is owned and operated by Aman Resorts.
Even though it's the most casual place you'll find there, it is still on the pricier side, especially for Montenegro, which is generally pretty affordable. The restaurant overlooks the beach and the island behind it, and it's a nearly perfect setting. Also, if you happen to be traveling with children, there's a fantastic and free playground nearby.
Walking
From Sveti Stefan beach, a pleasant walking path leads north to the village of Pržno. This stunning village is home to another incredible beach, which can get quite crowded in summer, and a selection of superb restaurants. This is an ideal place to go for pre-or after-dinner strolls. The sunsets can be truly phenomenal.
Sveti Stefan is one of Montenegro's star attractions, a place that simply must be included in your itinerary. Located just to the south of Budva and a beautiful drive from the Bay of Kotor, this makes for a great road trip. Additionally, Lake Skadar and Podgorica lie within easy driving distance as well.
Has Sveti Stefan Montenegro captivated you?
Share