Bar To Belgrade Train (And Belgrade To Bar)
Written by Michele and Ron from Legging It Travel, an Australian couple from Perth who decided not to wait until they retire to travel the world.
In 2014 we left home to travel overland by train from Malaysia to England. During that time we fell in love with train travel. There is something sublime about sitting comfortably, taking in the slowly changing scenery, interacting with interesting strangers who you are going to be stuck with for many hours, and just being lulled by the clack clack clack as the train winds its way to the destination.
Once we were in Europe and on a motorbike, we still kept looking longingly at the train journeys in areas and often made day trips on trains to get our fix; however, we had read about an all-day (or night) journey from Bar in Montenegro to Belgrade in Serbia.
According to the Train Guru- The Man in Seat 61 – 'this railway is one of Europe's most spectacular train rides,' so we decided to grab our packs, leave the bike in Bar and take the train.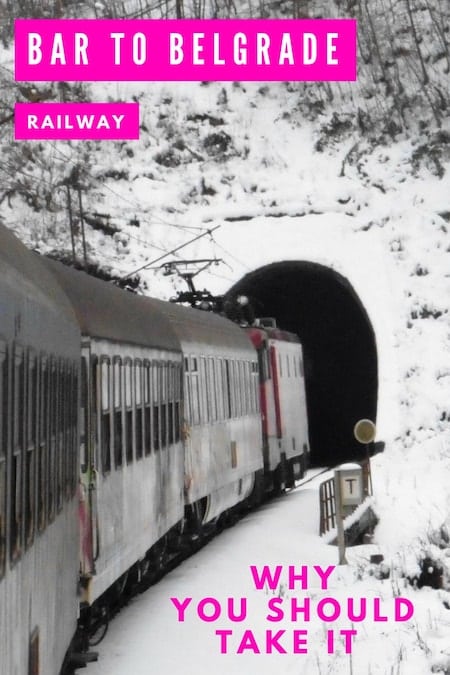 TRAVEL COMPANIES WE USE AND TRUST
Bar To Belgrade Train
History Of The Rail Line
Work on the line started in the 50s but was only completed in 1976. It was Yugoslavian President Tito's pet project, designed specifically so he could showcase the beauty and diversity of Yugoslavia.
He would take visiting Monarchs and dignitaries on the 296-mile journey, traveling in his own personal luxury train.
They traveled through 254 tunnels, across 435 bridges, including the one across Mala Rijeka, one of the highest railway viaducts in the world, taking in the views while discussing issues of state.
Train Ticket Tips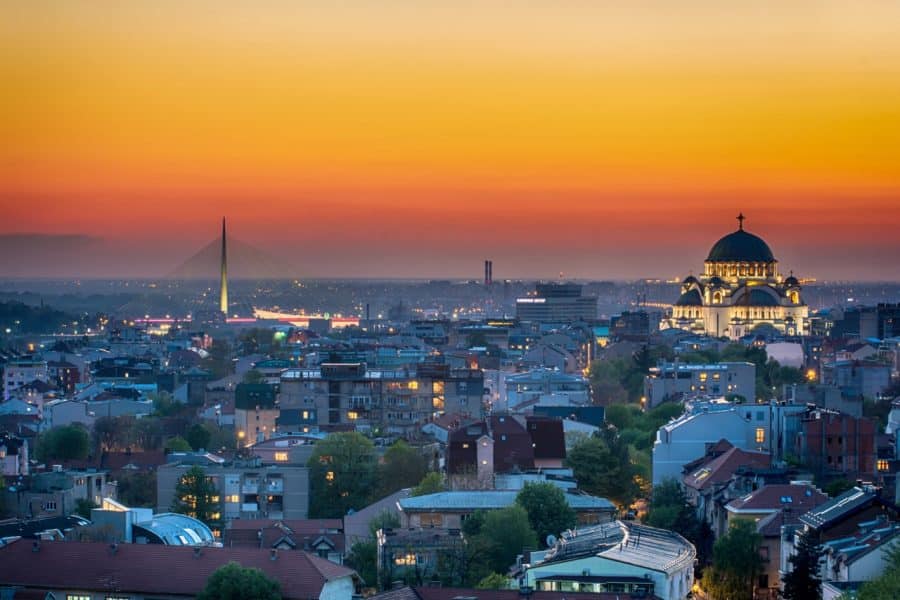 Today you too can enjoy the spectacular train journey from the Adriatic sea to the Serbian capital of Belgrade, which was once only seen by a select few.
Tickets for the train can be bought from both the Bar and the Belgrade Station. The costs vary (see below), but we paid 20 euro for two window seats.
While they cost a little more, it is worth it as you get to see the views without looking past other passengers.
Pro Tip: Make sure you ask for a seat on the right-hand side heading south and the left-hand side going north to get the best views.
In peak seasons, you do need to book in advance (usually a few days); we traveled in winter and got tickets the day before we wanted to travel. If you want to treat yourself, you can take President Tito's old train during summer. It costs about 200 euro a ticket and needs to be booked well in advance as it is very popular but worth it for a once in a lifetime experience.
How Much Does The Bar To Belgrade Train Cost? How To Buy Tickets?
Bar to Belgrade (or vice versa) will set you back around 24 euro each way
A reserved seat during the day is 3 euro
For travel by night train, add an extra 15 euro for a bed in a 3-bed sleeper or 20 euro for a bed in a 2-bed sleeper
The northbound train can quickly be booked at the Bar or Podgorica station but cannot be booked online. If passing through Belgrade southbound, you can also book there
What To Expect On The Train
The regular trains themselves are pretty rough, the carriages are covered in graffiti, and these days are looking a bit worse for wear.
However, with their reasonably comfortable seats, the six-berth cabins give stunning views through their dirt-covered windows. The windows open at the top so you can take clear photos, but it was too cold in winter for us to do this. It also gives you the chance to spend some time with a small group of amiable locals, most of whom spoke a little English.
The locals we met with very friendly and were as curious about us as we were about them. They were always pointing out things for us to see and explaining where we were.
From a young man who shared his bottle of Rakija, extolling the virtues of drinking it three times a day for your health, to the ladies who insisted we share their packed food parcels along the way, we experienced a local experience that many miss out on tour buses.
We were treated like treasured guests and enjoyed the conversations as we sped through the countryside, taking in the vistas on offer.
Tips For Eating On The Belgrade to Bar Train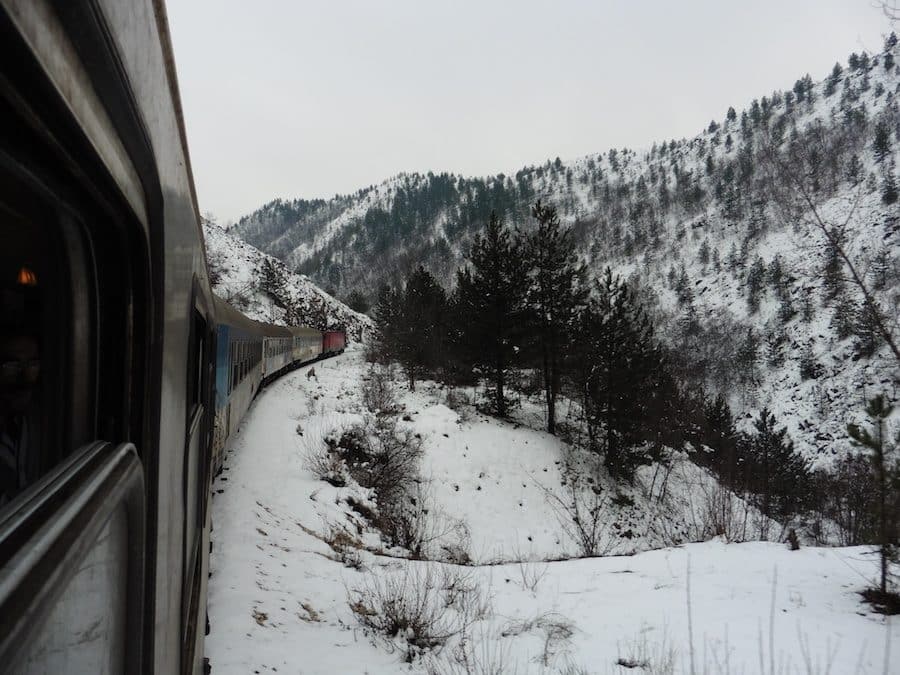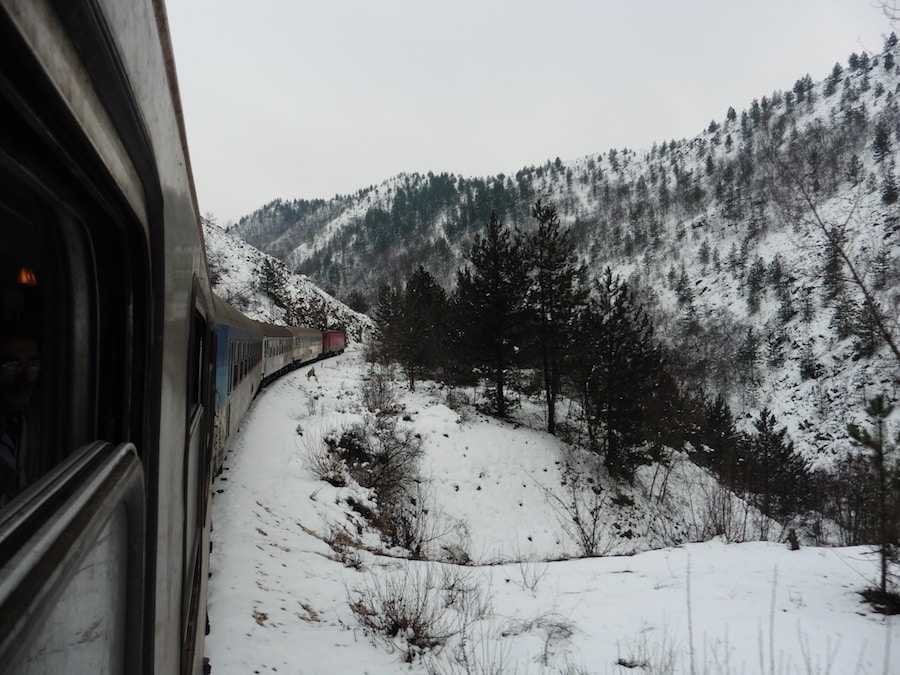 There is a dining carriage on the day trains, but do not expect too much; it is a pretty sad place, if I am honest.
It was filled with cigarette smoke, featured worn lino on the floors and shaky bar stools to perch on as you eat the prepackaged soggy sandwiches. Definitely not the highlight of the trip.
Our suggestion is to take your own food and share with it your fellow passengers – it gives you a much more local experience, and you get to enjoy some local delicacies along the way.
Tips For Using Restrooms On The Bar to Belgrade Train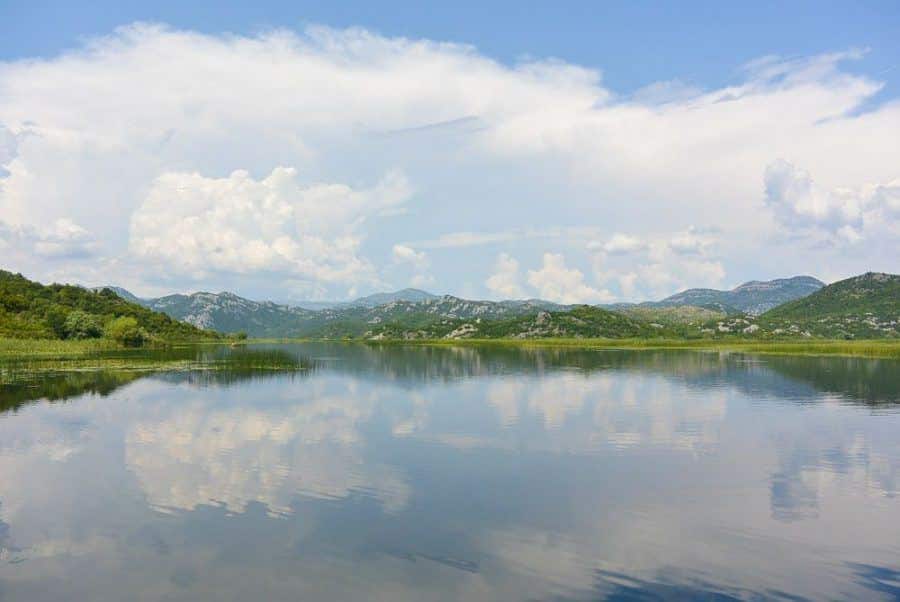 There are western toilets at the end of each carriage; they were kept reasonably clean throughout both trips, although, like all well-used public conveniences, do not expect too much. Ensure you have your own tissues and hand sanitizer as you can never guarantee there will be any available when you need it; the water was not working on one part of the trip.
Whatever type of scenery you like this journey will not disappoint as you wind your way through Montenegro, Bosnia Herzegovina, and Serbia. From the glittering Adriatic coast to Lake Skadar's shorelines, from the winding riverbanks overlooking frozen rivers to fantastic mountain ranges with their stark cliff faces, you will experience it all on the Bar the Belgrade railway.
This train ride is definitely a day to remember and one we would love to repeat in the summer to see how it contrasts with our winter train adventure .
More Balkans Travel Ideas