Privacy & disclaimers →
Best Time To Visit Greece? Understanding The Greek Seasons & When To Go
Whenever considering a trip to Greece, the first thing that comes to anyone's mind is a paradisiac beach holiday. Home to some of the most stunning European beaches, the country is instantly synonymous with seascapes, glorious beaches, and turquoise seas.
However, not everyone knows that the summers in Greece can be unbearably hot and humid and that sometimes it might be a much more winning idea to plan a trip to Greece during spring or even autumn.
It is also true that when we hear the word Greece, dozens of name islands come to our minds as if only Crete, Santorini, or Mykonos are the places worth visiting. The Greek Islands, however, are just a fraction of the country's landscape.
Mainland Greece is made of unique cities, villages, and landscapes, primarily mountainous, making the country a perfect winter destination, ideal for practicing winter sports, including skiing or snowboarding.
For this reason, we've come up with a season-by-season guide to Greece to help you discover the different types of vacations you can enjoy in the country, even for those that don't go crazy about beach holidays!
Weather & Seasons In Greece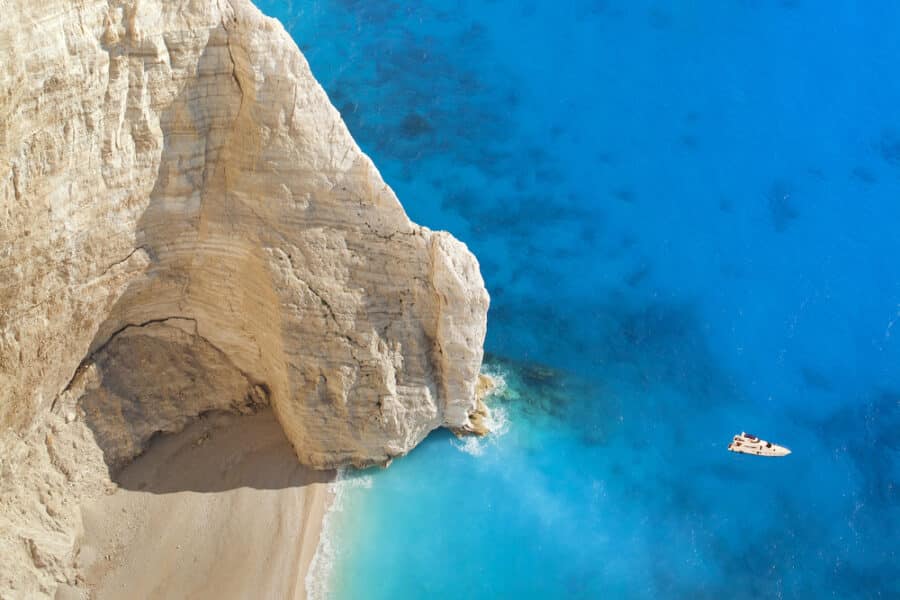 Located in the south of Europe, most of Greece faces the mild waters of the Mediterranean Sea. This allows the country to enjoy long pleasant summers, often dry and very high temperatures in July and August, and moderate winters with some rain.
The Mediterranean weather is not the same all over the area, and certainly not in every part of the country. Although the Mediterranean Sea features higher temperatures than other seas in the region, other elements, such as the elevation of the terrain, play a crucial role when talking about the weather in Greece.
Best Time To Travel To Greece
Figuring out when is the best month to visit Greece is a personal choice. It very much depends on the type of weather you like. So let's break them down so you can decide when is the best time of the year to visit Greece.
Greece Seasons – Summer In Greece
When is summer in Greece? The end of May is when summer begins in the country, starting much earlier in some of Greece's southern islands.
From June to August, Greece sees the hottest temperatures almost in every corner of the country. The weather is generally stable in this period, and there are virtually no rainy days. However, when showers do appear in summer, they tend to last for just a few hours.
Summers in Greece are scorching, with long periods of drought. However, the climate remains pleasant thanks to the several winds blowing in the Aegean. The most famous is the Meltemi, a northern wind that brings relief to the sweltering summer days.
If you're looking to spend time during the hottest days, then definitely book your trip for the last week of July and the first week of August. These have always been the warmest weeks of the year in Greece.
Summer is a great month to visit the Cycladic Islands as well as the islands in the Ionian. If rain is something that you do not enjoy, choose places such as Corfu or Zakynthos. These islands see a lot of rainy days in winter but can be dry yet lush and green during the summer.
In summary: Summer is 100 percent the best time to visit the Greek islands!
Greece Seasons – Spring In Greece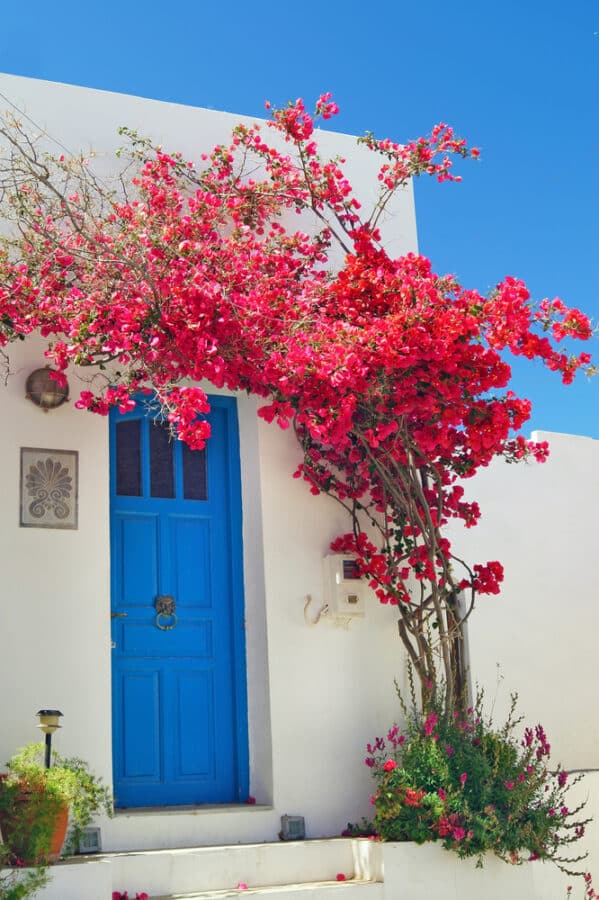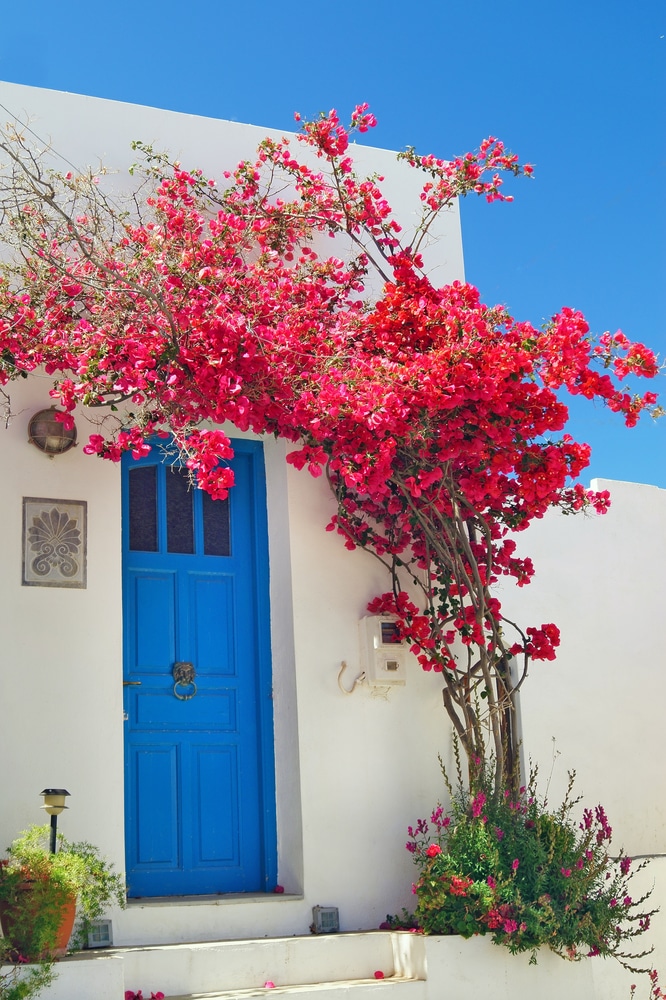 Spring is a fantastic season to visit any area of Greece; with longer and warmer days, the landscape naturally blossoms with colorful flowers and fragrant herbs.
The mountains in northern Greece are a perfect destination since the weather is mild and pleasant, allowing visitors to enjoy long hikes in nature.
Another excellent spring destination is Crete, Greece's biggest island, the country's southern territory, quite close to the coasts of Africa.
Summers here are arid and hot, mainly on the southern coast, so visiting during spring makes the trip more enjoyable while still allowing visitors to swim in the sea, which is sometimes much cooler on other islands.
Greece Seasons -Winter In Greece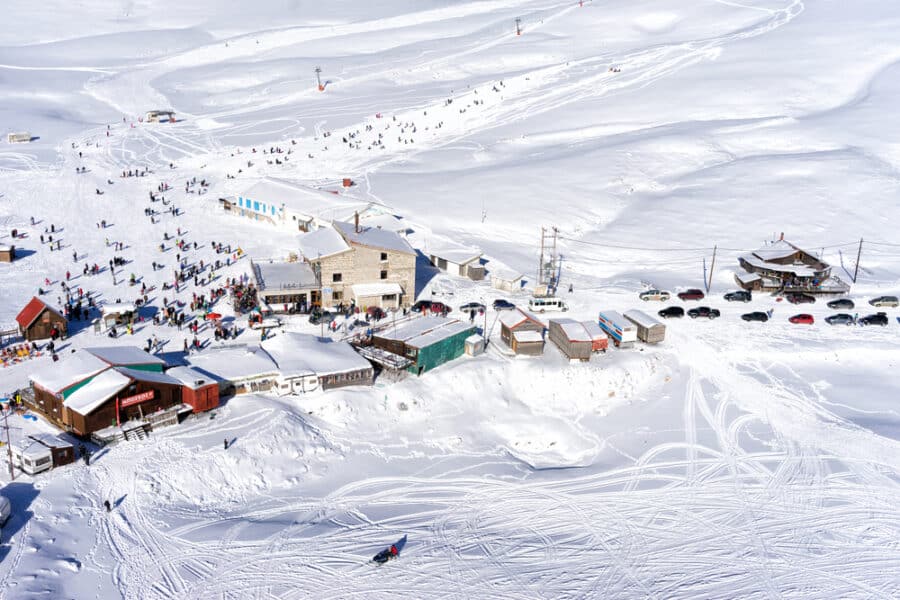 Winter begins between late October and November. In northern Greece, the landscape changes slowly, and high peaks can see snow quite early during the season.
Southern Greece, instead, sees the first days of cold at the beginning of December. Although many coastal settlements and islands do not have freezing temperatures, the weather is grey and rainy, which helps maintain warmer temperatures.
Greece sees its coldest days during January and February; if you plan to ski, head to Olympos, Veria, or Parnassos. If you prefer milder weather, reach the Aegean Islands, the Ionian, the Dodecanese, and Crete, where winters are much warmer.
Greece Seasons – Autumn In Greece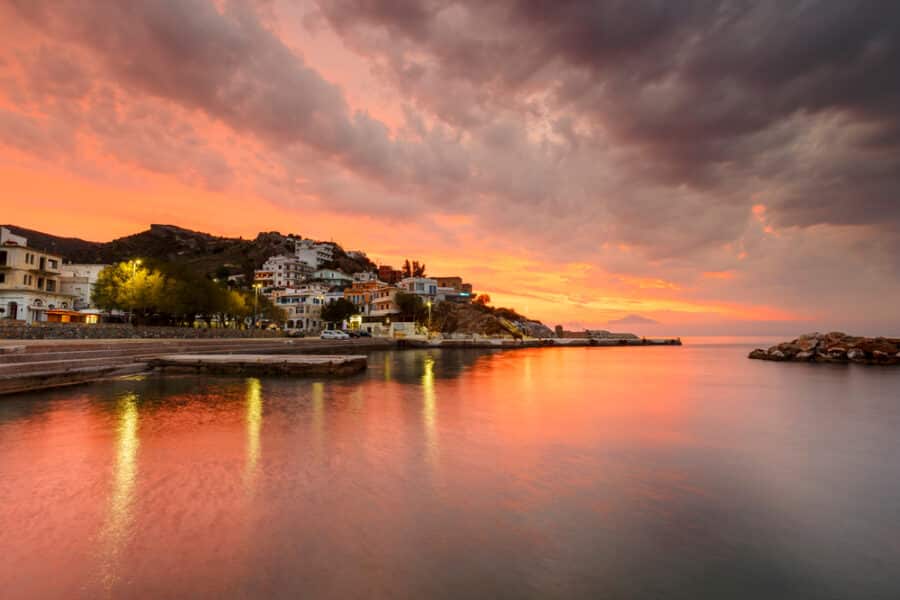 Autumn is probably the most beautiful season to visit Greece. It is sometimes even warmer than in spring (2 to 4 degrees higher).
The early weeks of autumn are a perfect moment to visit the islands. The sea temperatures can be even higher than they were in the middle of summer after months of sun exposure.
Autumn can be very hot in the country's south, on some islands, even until the end of November. Typical characteristics are the clear skies and calm days, with little to no wind on some islands, including Karpathos or Crete.
A holiday at the end of September benefits visitors with fantastic weather, still little rain, warm sea, and other perks such as emptier cities and beaches and cheaper accommodation!
TRAVEL COMPANIES WE USE AND TRUST
Best Time Of The Year To Visit Greece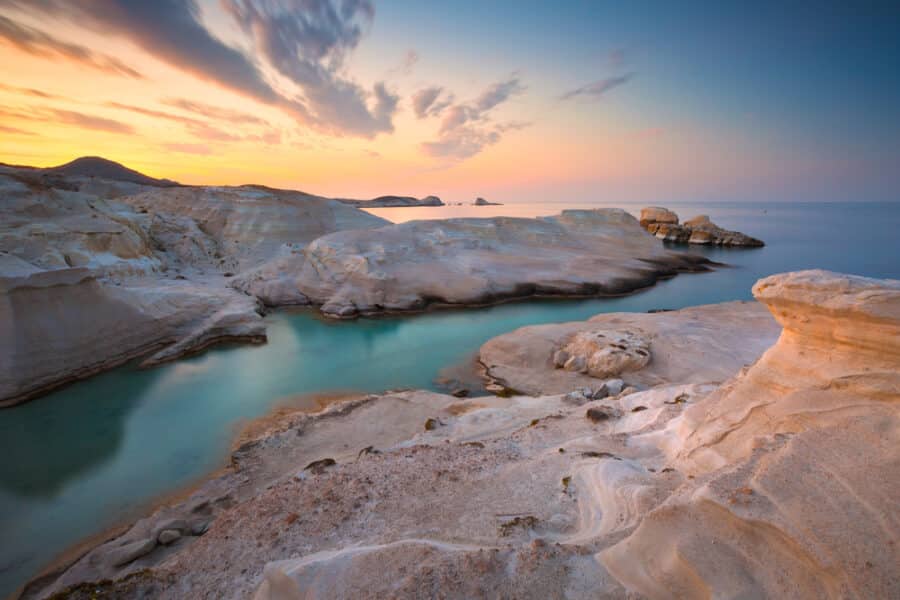 This might be one of the tourists' top questions before visiting the country. It all depends, of course, on the kind of traveler you are and the type of holidays you and your family enjoy the most, but in general, it is fair to say that traveling to Greece in autumn can be the best bet to find good weather and little to no rainy days.
On the other hand, those keen on skiing and several different winter sports will find winter a magnificent moment to travel around the country. Perfect for exploring those areas of Greece that are lesser-known to mass tourism. And, even if winters are cold and snowy in some regions, winters in Greece are not as rigid as in the north of Europe.
This makes the country much more pleasant for those who do not count winter among their favorite moments of the year!
The Warmer Months: Spring, Summer, And Autumn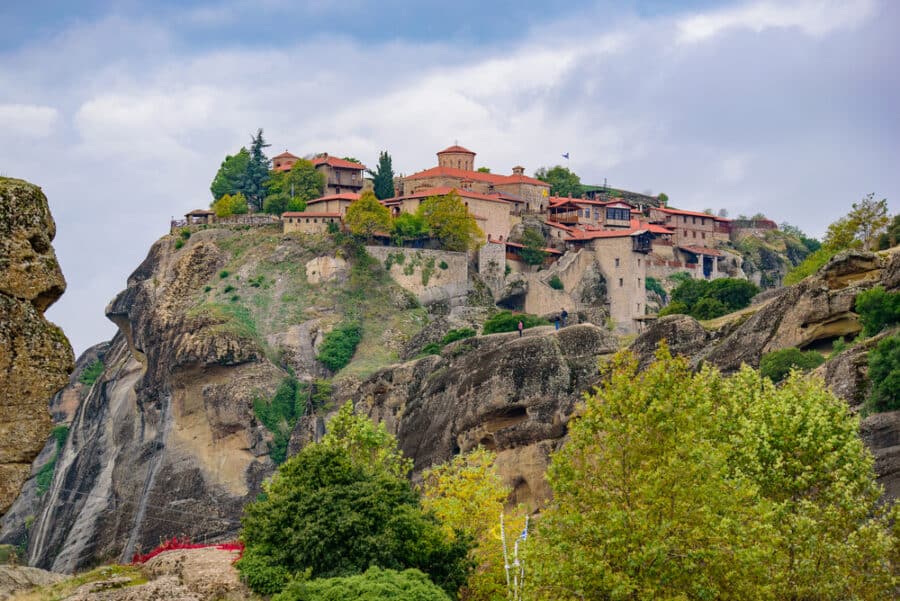 Best Things To Do In Greece And Places To Visit
Right after Easter is the moment when Greece officially begins its extended summer season. Greek Easter takes place at a different date every year, but usually around the end of April and the end of May.
On most islands, the end of Easter marks the official start of tourist activities. This is when most seasonal hotels, restaurants, souvenir shops, resorts, and even entire villages open up again to the public.
Prices are still very affordable, even on luxurious and exclusive islands. For instance, accommodation on Santorini or Mykonos, traditionally very expensive for 5-star hotels, can be much more affordable and easier to book during April and May.
Schools usually close during the second week of June in Greece; this enhances the summer atmosphere with families and kids visiting local beaches even during weekdays.
This is the time of the year when regular and charter flights start arriving on the islands with a higher frequency, and many festivals and artistic activities are going on all over the country.
The weather is certainly warmer, and it is easy to find foreign tourists all over Greece.
Athens also receives more travelers who spend a few days visiting the capital to reach some of the Cycladic Islands then. At the same time, every Greek port starts increasing the ferry routes to almost every Greek destination.
July and August are often the craziest and busiest months on every island. Prices go up, sometimes even doubled, and finding last-minute accommodation, car rental, and even a spot in a restaurant without a reservation can be mission impossible!
Cities are full of tourists and traffic. Every tourist attraction is crowded, and there are queues everywhere: museums, archaeological sites, open cinemas, and even the shower at the beach!
Traveling during a Greek summer requires a calm philosophy and unique doses of patience that not every tourist has.
As a general piece of advice, avoid July and August if:
You are on a budget
You do not love crowds
You can't stand scorching weather
You are not patient
The Cold Season In Greece: Winter
Best Things To Do In Greece And Places To Visit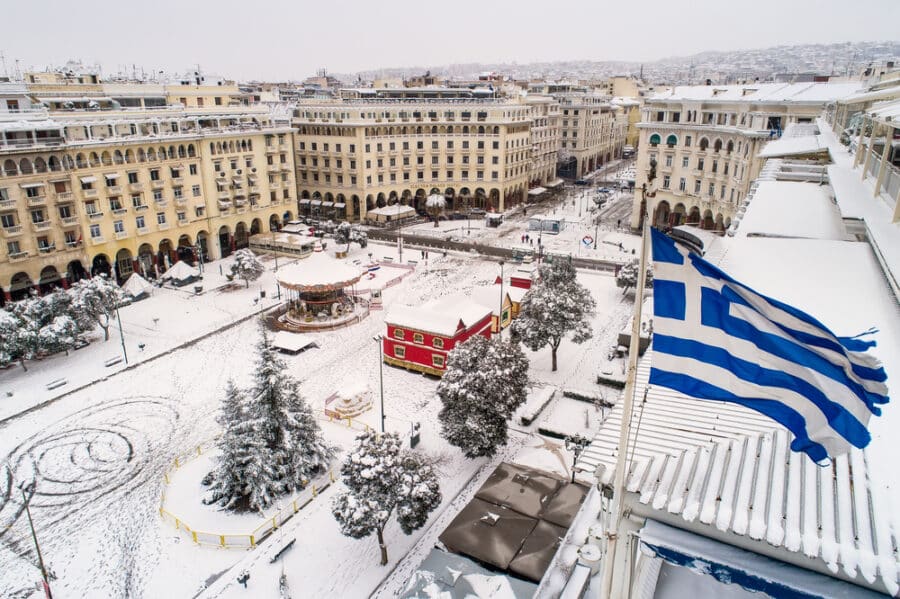 The period between December and March is the coldest moment to visit Greece. Several structures are closed or working with reduced hours; everything is quieter and even cheaper!
Suppose you do not suffer from cold temperatures. In that case, this is the right time to enjoy long walks in nature, visit museums and archaeological sites, explore exhibitions and art galleries, mingle with the locals, and spend extended periods in the country.
Some islands see very clear days, sometimes with warm temperatures that allow you to wear short sleeves and enjoy long walks by the sea, Rhodes is one of them, but as a general rule, winter is not the best moment to enjoy beach time in Greece.
There are tons of other things to do instead everywhere in the country. The Northern regions of the country are the ones that see the coldest days, with abundant snow on the mountains and ski runs open to the public, sometimes starting as early as in November and always until at least mid-February.
At lower altitudes, it's common to experience rain, fog, and humidity, making you feel cold temperatures more intensely. If you're traveling to Greece in winter, do some research and pack wisely. Choose layers and warm materials, and pack a jacket, along with winter basics such as hats, gloves, and scarves; you will need them!
If you prefer warmer temperatures, choose regions such as the Peloponnese or islands like Rhodes or Crete, enjoying several sunny days during the winter season with temperatures ranging from 10 to 20 degrees.
Avid skiers and winter enthusiasts will find a wide choice of destinations to explore and discover. Some of them are loved by locals who can be more passionate about winter landscapes and cold weather than you might think.
The country is home to many fantastic ski resorts that often get crowded during Christmas and winter.
Places to practice winter sports include the Velouxi Ski Resort in Karpenisi, a town in Evrytania. The resort is about five hours from Athens and is a magnificent destination for snowboarding, with its one-of-a-kind snowboard park. Greeks also love to ski in Mount Parnassos, Volos, and Kalavryta, to mention a few.
Another popular place that often receives the nickname of winter Mykonos is Kaimaktsalan Ski Center, on Mount Voras, about 40 kilometers from Thessaloniki, a great city to visit in winter too.
Thessaloniki is the second most important city in Greece. It's a young and pretty much alive destination, where thousands of students all over Greece come to study at the most important university in the country. For this reason, the city is a vibrant destination all year round, and it does not close its doors during winter.
When deciding which destinations to visit in Greece during winter, do not forget to keep the following details in mind:
Prices are more convenient for hotels and accommodation in general, but the offer tends to be reduced, especially on the island
The routes for ferries to the islands are very reduced; some small islands count with only one or two ferries per week
Some islands heavily depend on the mainland to get provisions during winter; when the winds are so strong that the ferry services are suspended, it can be difficult to find basic supplies even in the biggest supermarkets; the same goes for fuel.
Mountain roads can be snowy, slippery, and even closed on some days; always keep chains for the snow in your car when venturing into the mountains during winter. Some villages can be cut off by heavy snow; always check the weather forecast before getting on the road!
As you can see, the country is truly a year-round destination, with experiences and unique things to do all year round, beaches, mountains, villages… you name it, Greece will probably have it ready for you.
So, have you made up your mind already? What season will you be visiting Greece? And where are you planning to go?