Some posts contain compensated links. Please read this disclaimer for more info.
Santorini To Milos By Ferry (& Ferries From Milos To Santorini)
Santorini is on most people's bucket lists, but many are put off because of the high accommodation prices. With popularity comes cost!
Santorini has long been one of Greece's most expensive islands, but visiting is a must-do if you can. The good news is you can stay on several different Greek Islands and still visit Santorini for a day or a few days, depending upon your schedule. In fact, you can see many islands and make a real hopping experience out of your break!
Milos is another famous Greek island in the Cyclades group. Lapped by the waters of the Aegean, the island is volcanic and has some seriously rugged and impressive landscapes. A popular island, yet not quite as popular as some of the more commonly known islands, many people choose to stay on Milos for a chilled-out beach break, surrounded by the beauty of nature.
However, if you're staying in Milos, it would be a crime not to head over the 95km of sea and check out beautiful Santorini, don't you think?
Of course, Santorini is another of the Cyclades islands, and it's famous for being set on a huge cliffside, with whitewashed buildings and blue-domed couches. The island was devastated by a volcanic eruption back in the 16th century, and that changed its landscape forever. Fira and Oia are the two main towns that hang on almost perilously to the cliffside, and there is a lot to explore here.
So, how can you get from Milos to Santorini by ferry, and of course, back again?
Ferries From Milos To Santorini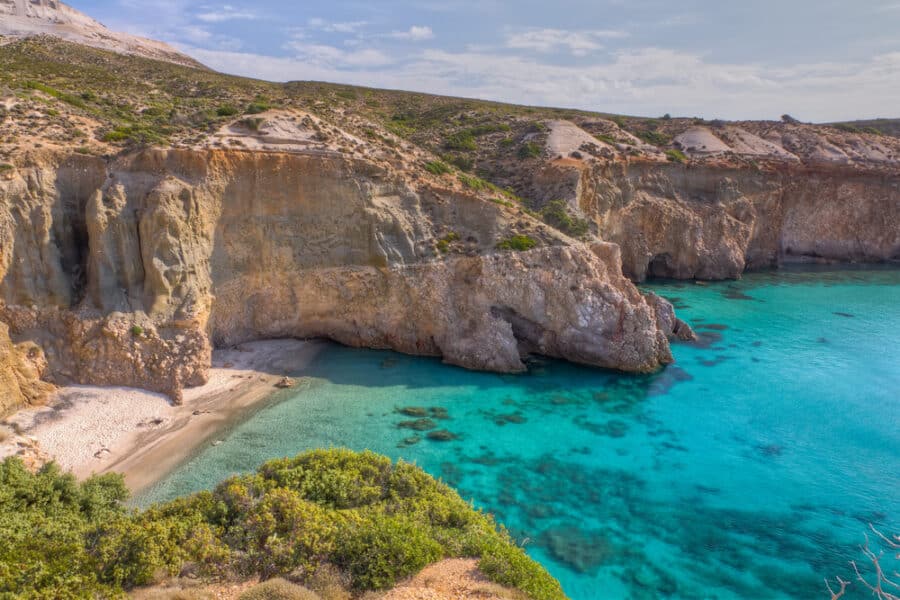 There are crossings between Milos and Santorini all year round; however, they are sporadic during winter. However, there are at least two crossings every day during the summer, and you can expect to pay around 17 Euros for a one-way ticket. However, the earlier you book, the cheaper you get it, and if you leave it until the last minute, you may find the cost increases.
Two ferry companies are serving this route – Golden Star Ferries and SeaJets. Golden Star Ferries will get you over to Santorini in 2 hours, while SeaJets will take you just 1 hour, 50 minutes. The earliest ferry is 9.50 am, but some scheduled services can get you into Santorini very early in the morning, leaving at 1.20 am, and 3.50 am.
Of course, crossings depend heavily upon the weather and can be delayed or canceled in the event of any problems.
Santorini To Milos By Ferry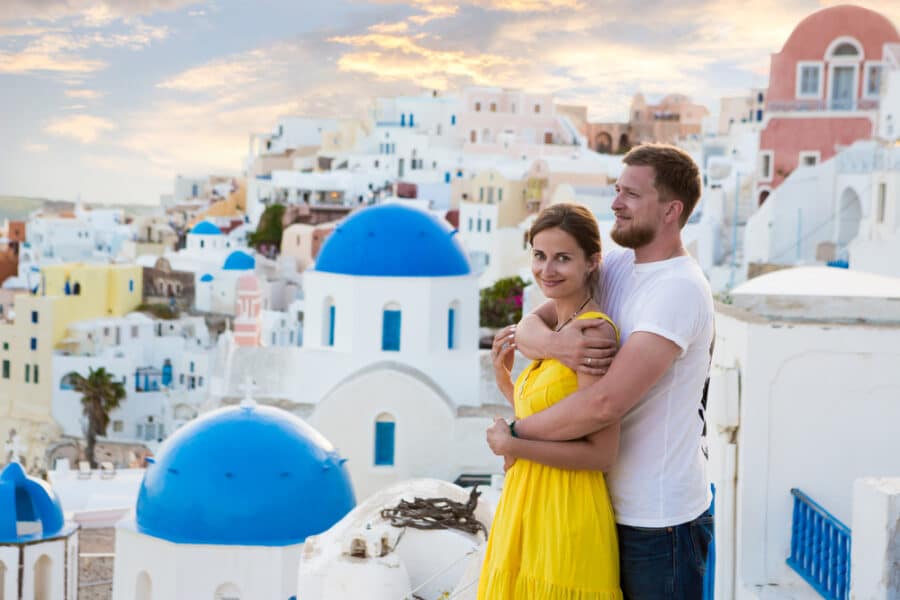 If you want to head back in the opposite direction, there are several options to choose from and more ferry companies in service. However, this route will cost you a little more, with an average cost of around 45 Euros.
During the winter months, there are seven crossing over to Milos per week, but this is a daily service during the summer. Aegean Pelagos, SeaJets, Sea Speed Ferries, Zante Ferries, and Golden Star Ferries all run this service.
The earliest ferry over to Milos is 3.25 am, and the last is at 11.15 pm. You will head to Athinios Port, and you'll need to be there around half an hour before your sailing. The journey will take just over 3 hours.
Share