Some posts contain compensated links. Please read this disclaimer for more info.
Athens Vs. Thessaloniki – How To Choose Between Thessaloniki Or Athens
Athens, the capital of Greece, is one of the most exciting cities you can visit in Europe. And although everyone planning a trip to Greece should not even think of skipping a visit to this magic metropolis, there are plenty of other beautiful towns and cities you can discover in the country.
One of them is Thessaloniki, the second most important city in Greece, which is nothing but an excellent place to visit and offers endless entertainment opportunities, things to see, and places to discover for any kind of holiday.
Whether you're looking for adventure and natural landscapes, relaxing beach time, museums, churches, and archaeological sites, Thessaloniki easily matches Athens with a unique array of options.
Both great destinations, this guide will help you make up your mind if you're still uncertain about which of the two cities you should add to your travel wish list. Let's start by checking some general information about both places.
Why Choose Athens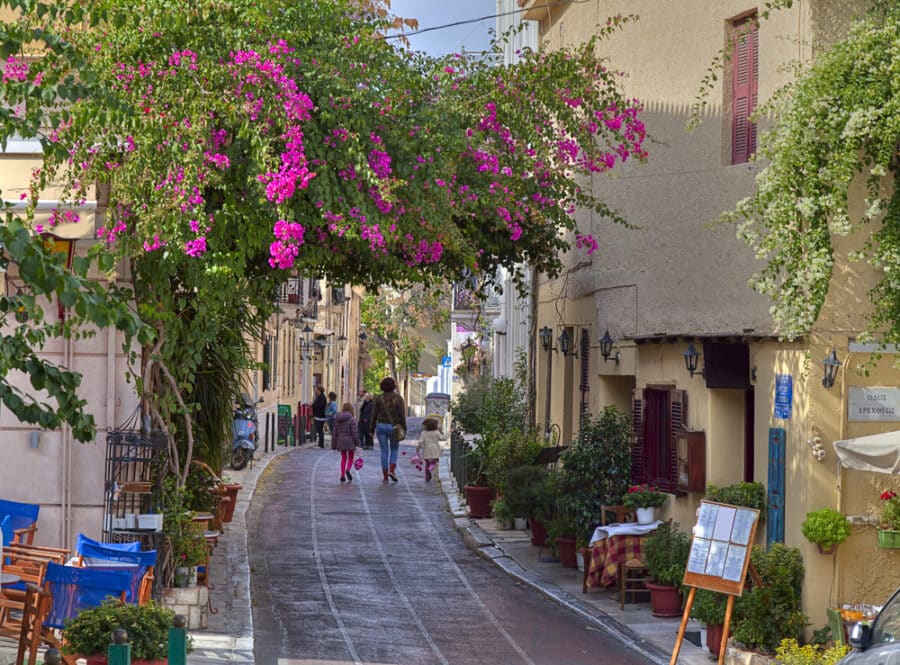 The most important city of Greece and a must-visit destination in Europe. The city offers plenty of accommodation opportunities, so finding a place to stay in Athens is easy no matter what your budget is.
The city is famous for the incredible number of archaeological sites, including the one-of-a-kind Acropolis and museums, exhibitions, and historic neighborhoods.
The city boasts a vibrant lifestyle and exciting nightlife, eclectic architecture made of classical buildings living in harmony with unique graffiti scattered all over the many bohemian quarters.
The city has endless entertainment opportunities, including multicultural events, theatres, incredible gastronomic experiences, and much, really much more.
In Athens, there's also an important community of nomads and expats living in the city, as well as dozens of digital nomads that have chosen Athens as a temporary destination.
All these conditions give Athens a unique international vibe hard to find in other important cities in Greece.
Athens is definitely a place to visit when you're planning to discover several well-known and unknown Greek Islands, since Athens' main port, Piraeus, is a busy hub with hundreds of ferry routes to choose from, which makes it the perfect gate to discover the rest of Greece.
Why Choose Thessaloniki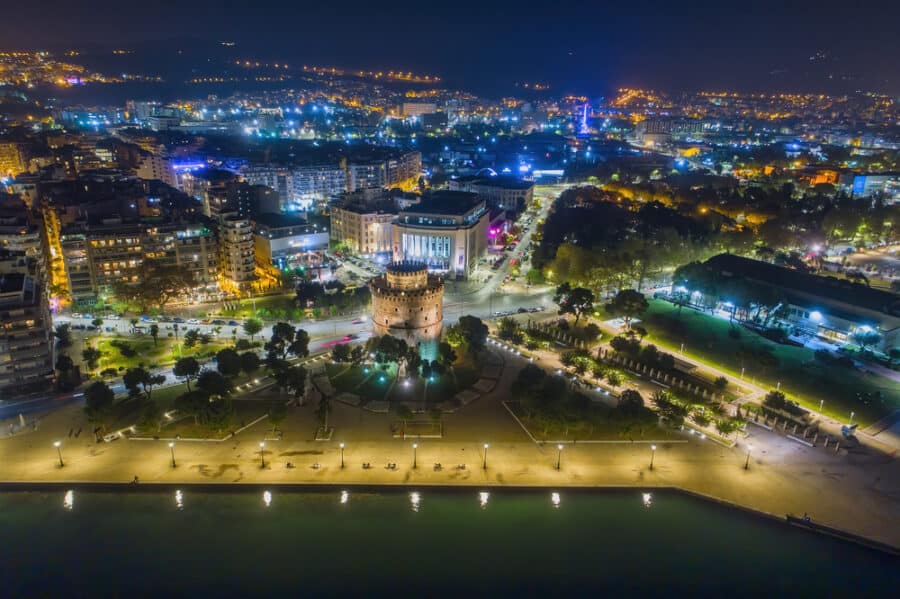 Second to Athens only when it comes to size, Thessaloniki is a fantastic city located in the northern part of the country.
It is often known for its imposing White Tower by the sea and the modern "Umbrellas," an iconic outdoor sculpture by famous artist Zongolopoulos and the coast of the city.
Located facing the Thermaic Gulf, the city attracts hundreds of tourists looking to discover an alternative side to the country. As a matter of fact, many people choose to visit Thessaloniki when going to Greece for the second time, once all the wonders of Athens have been discovered.
Its geographic location is perfect for those who prefer milder temperatures during summer when Athens and many islands can get extremely hot and humid.
Besides, Thessaloniki is a good departure point to visit islands that tend to be less crowded, such as Lemnos, Skiathos, Samos, or the stunning Thasos.
The town hides endless elegant mansions, historic churches, museums, castles, and art exhibitions. Other than that, hundreds of students from all over the country choose the prestigious Aristotle University of Thessaloniki – the largest university in Greece – which permanently transforms the city into a fantastic place for young travelers, where there's always something exciting to do or to discover.
Other characteristics, including the unique gastronomy, the myriad of fun bars and hang-out places, and the relaxed atmosphere, make Thessaloniki a terrific getaway place for a weekend away from Athens as well as an unforgettable destination all on its own all year round.
Athens Or Thessaloniki… Which Greek City You Should Visit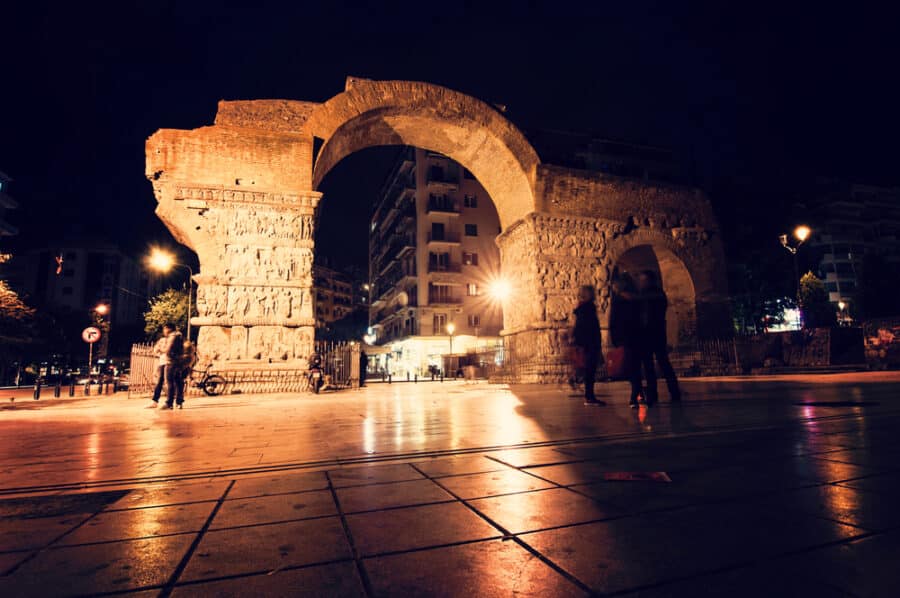 These two cities have so much to offer to travelers who want to discover them, and visiting both of them would be nothing but the perfect solution.
However, we are aware that time and budget are often limited, so if you still need to make up your mind, read on for more tips on which one to choose between Athens and Thessaloniki.
Reaching The Greek Islands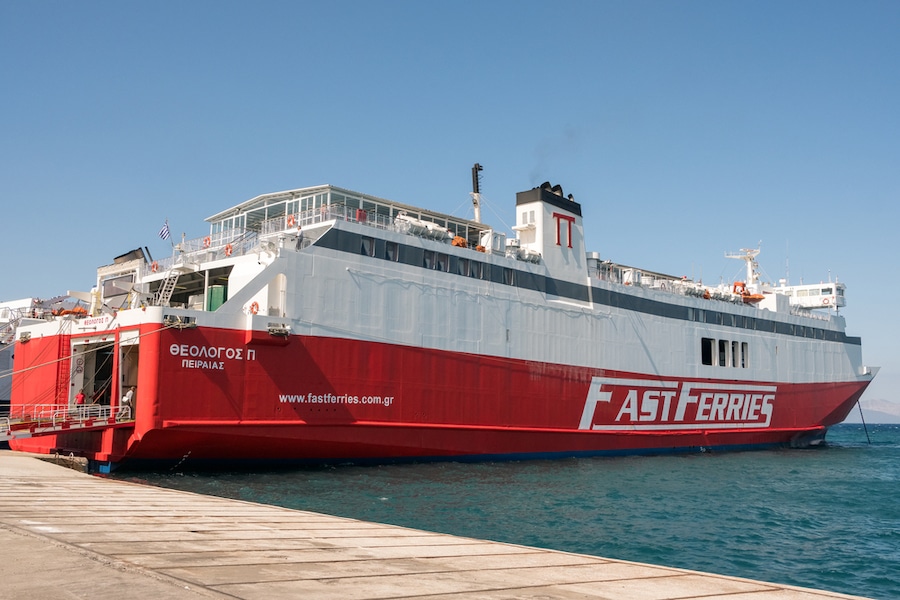 As we briefly mentioned above, Athens is Greece's most crucial ferry hub, hosting three different ports with daily ferry departures to the most famous Greek Islands.
Athens is, therefore, a great place to stay if your trip includes an island-hopping itinerary of the Cyclades, the Dodecanese, or if you plan to reach Crete by ferry.
And it is also an excellent departure port when time restrictions would allow you to visit only those islands close to the continent, such as Hydra, Poros, or Aegina.
The imposing port of Piraeus, one of the biggest harbors in Europe, sees thousands of ferry departures for Mykonos, Santorini, Paros, Naxos, Tinos, or Crete every year, of course peaking from May to late September.
The other two ports, Lavrio and Rafina, offer ferry routes to smaller, lesser-known islands, including Sifnos, Serifos, and Kea, among others. This puts Athens as the right city to choose if you're spending your holidays on the islands.
However, it's also good to remember that other Greek Islands are better reached from Northern Greece, and in that case, the port of departure you should choose is the port of Thessaloniki also big and covering many sea routes, as well as receiving many cruise liners every summer.
The port of Thessaloniki is the perfect departure place to reach those islands often ignored by mass tourism, unique gems where relaxation, deserted beaches, and unspoiled hospitality are still a common feature.
You can easily reach the islands of the North Aegean Islands, including Lemnos, Lesvos, Chios, Samos, and Ikaria. Travelers can easily visit the fantastic Sporades Islands departing from this port: Alonissos, Skiathos, Skopelos, and Skyros.
These routes are usually served by high-speed ferries, and the trip duration ranges from 3.5-4 hours.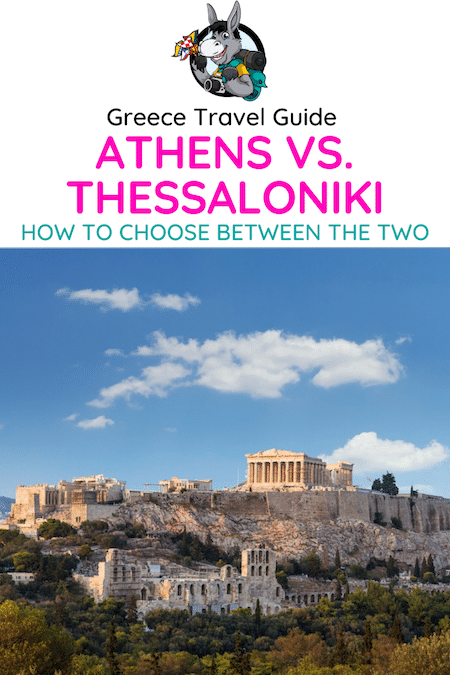 Exploring The Unique History Of Greece
If you love history, legends, and myths, Athens is your place of choice when planning a trip to Greece. And we can definitely declare the capital of Greece as the winner of this particular battle.
The expression Ancient Greece can effortlessly be a synonym of the Acropolis Hill, with the impressive Parthenon, the Erechtheion, and the nearby Theater of Dionysus.
All of them can be discovered in a day, but spending two or three days in town will allow for a more relaxed pace to see other gems, including the Roman Agora, the Library of Hadrian, the Ancient Cemetery Kerameikos, and the Temple of Olympian Zeus.
If you want to stretch a bit further, think of the magnificent Temple of Poseidon, less than an hour from Athens, on the spectacular Cape Sounio. Or venture even further to explore magnificent UNESCO World Heritage sites, including the Archaeological Site of Delphi, Epidaurus, or Mycenae.
However, in the cradle of modern civilization, there are monuments, archaeological sites, museums, and fascinating historical sites to visit all over Greece. Thessaloniki couldn't be any less important.
Part of the Ancient Kingdom of Macedonia, both Thessaloniki and the whole nearby region is dotted with imposing historical landmarks to visit.
Only in the center of the city, historical monuments such as the White Tower, its History Civic Center, as well as the several churches, mosques, and even synagogues are unbeatable…
Thessaloniki Or Athens For The Best Nightlife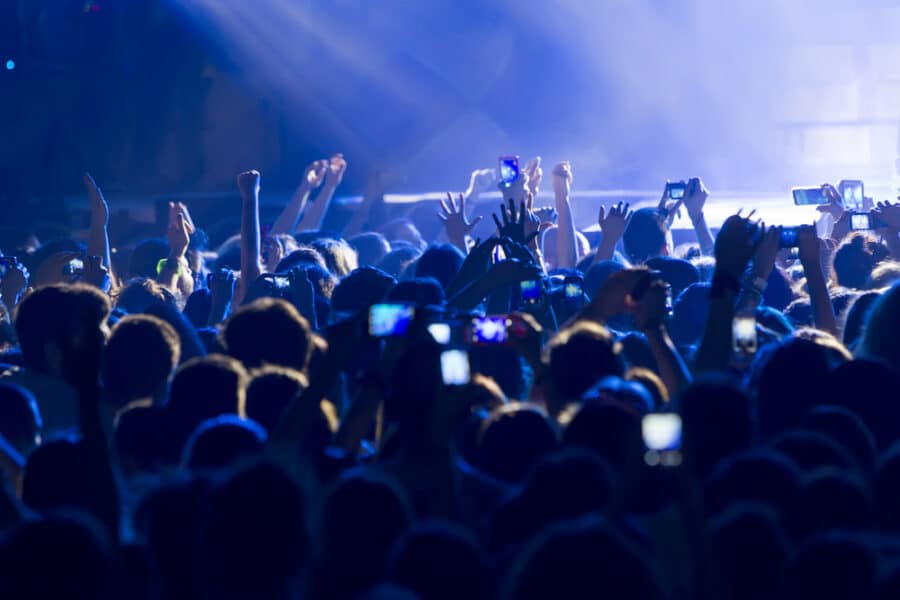 Well,… we might have a tie here, although for different reasons. Thessaloniki is a very young city, with a more local vibe to it than Athens, as it has managed to remain quite off-the-beaten-path when it comes to massive tourist development.
All these make nightlife more relaxing, authentic and filled with experiences you wouldn't be able to enjoy in other more touristic areas in Greece.
As a university city, there are fabulous bars, cafeterias, tavernas, restaurants, and even clubs where prices tend to be lower. Check out places such as Laladika or Ano Poli, high over the center of Thessaloniki, a one-of-a-kind district with intimate little restaurants, ouzeries, beautiful alleys, and bizarre street art.
Going out at night in Thessaloniki is easy even when you're not carrying plenty of money. This makes it a perfect destination when traveling on a limited budget.
On the other hand, Athens' nights can have a very chic, cosmopolitan side to them. There are dozens of original venues, some of them hidden, some very well known.
From classic Greek restaurants to hipster bars and music bars, from cultural neighborhoods as Exarchia or Psirri to the incredible collection of rooftop bars competing among each other to offer the best views of the Acropolis, which, at night, can be an inspiring sight in the landscape of Athens.
Beaches Over Islands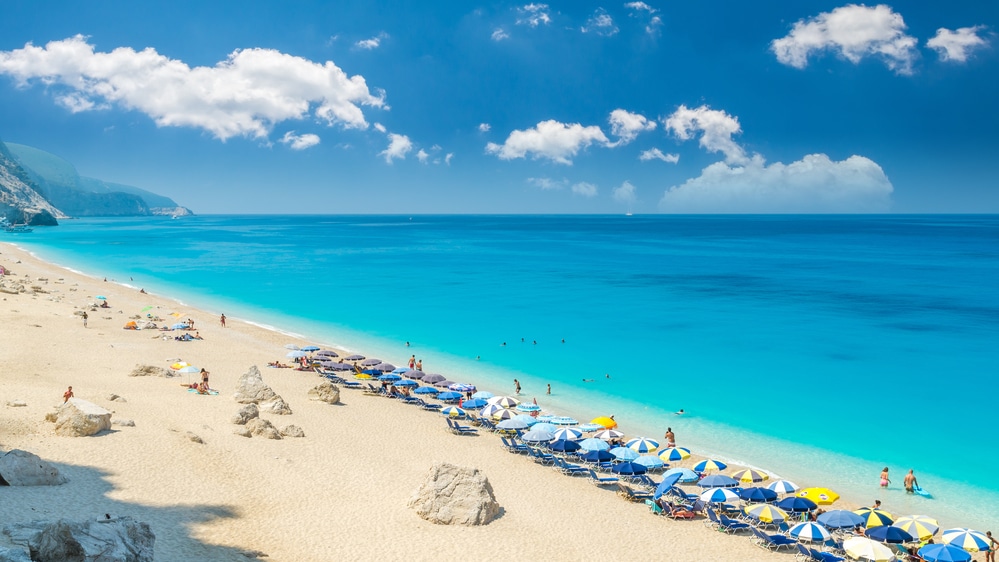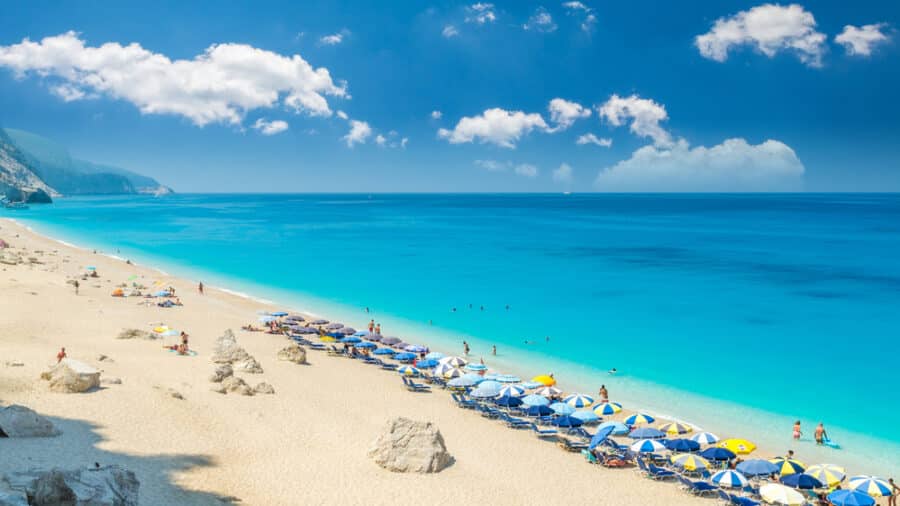 Thessaloniki might be winning the bet when it comes to coastal areas. Although there are some great beaches you can discover a short bus ride from Athens if you head south, it's undeniable that the best beaches near Athens are the ones you need to reach with a ferry boat (think of the beaches in Hydra or Aegina as the perfect example).
Thessaloniki hides one of Greece's most stunning seaside destinations, which has remained relatively unknown until recent times, but that is little by little making its way to the list of the most coveted beaches to visit in the country.
And even when we all know that islands such as Crete, Zakynthos, or Mykonos harbor some of the most pristine beaches in Greece, not everybody is aware of Halkidiki, one of the most beautiful peninsulas in Greece.
Well, guess what…? Halkidiki is located about an hour from Thessaloniki. You only need a short bus ride to get to one of the most impressive beaches in the country.
Popular among locals, Halkidiki keeps a tranquil atmosphere that makes it very attractive for tourists. And if the beauty of this Greek destination sounds appealing to you, then do not waste much time visiting. It will only be a question of a few years until it becomes really popular and overcrowded during the high season.
The Halkidiki peninsula is made of three "legs" (also known as "fingers"), each of them featuring unique characteristics and with their reasons to visit.
The best-known and more popular of them is Kassandra, where travelers will find more accommodation options and restaurants, bars, and even some more nightlife.
The spectacular beaches in Sithonia come with a more relaxing atmosphere because tourism is still less developed. This guarantees unique beaches, virtually unspoiled, ideal for a very different kind of vacation.
Finally, the last area of the peninsula is home to Mount Athos, home to some of the most important monasteries in Greece.
Considered a very holy place to the religious community, only men can be granted permission to visit the imposing complex of monasteries. However, it's possible to tour the area on a cruise and see the beautiful nature and landscape nearby and some of these religious buildings from a distance.
Mount Athos itself is an imposing mountain standing over 2000 meters above the sea, the views from the boat are unbeatable. Consider a guided tour if you want to check the area, and the beautiful nearby Ammouliani, an island where day-trippers can sunbathe, swim, and enjoy the landscape in total peace.
Is Athens Or Greece Better For Budget Travel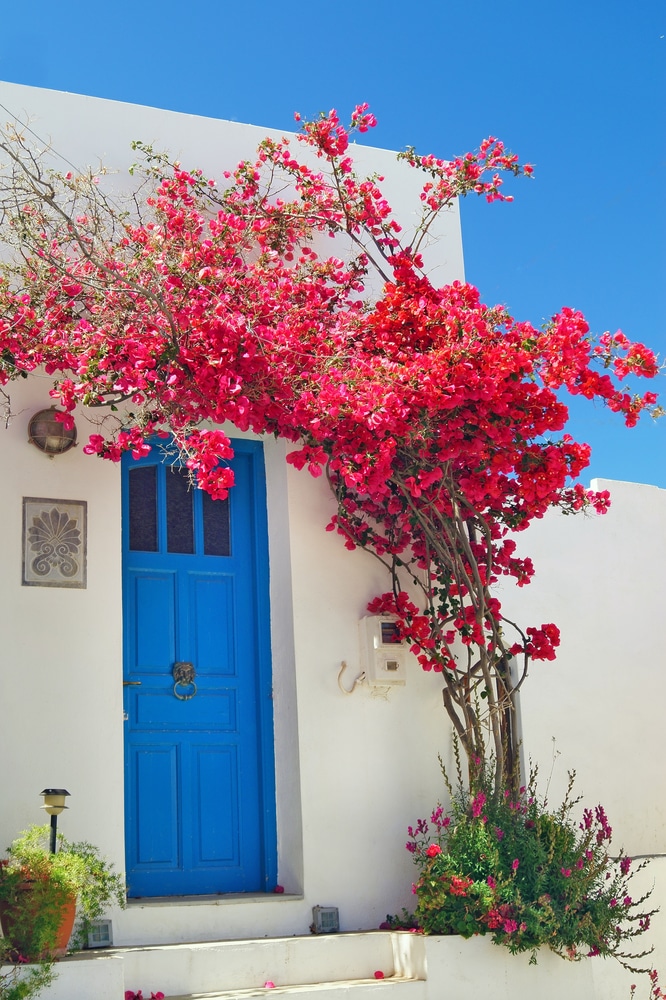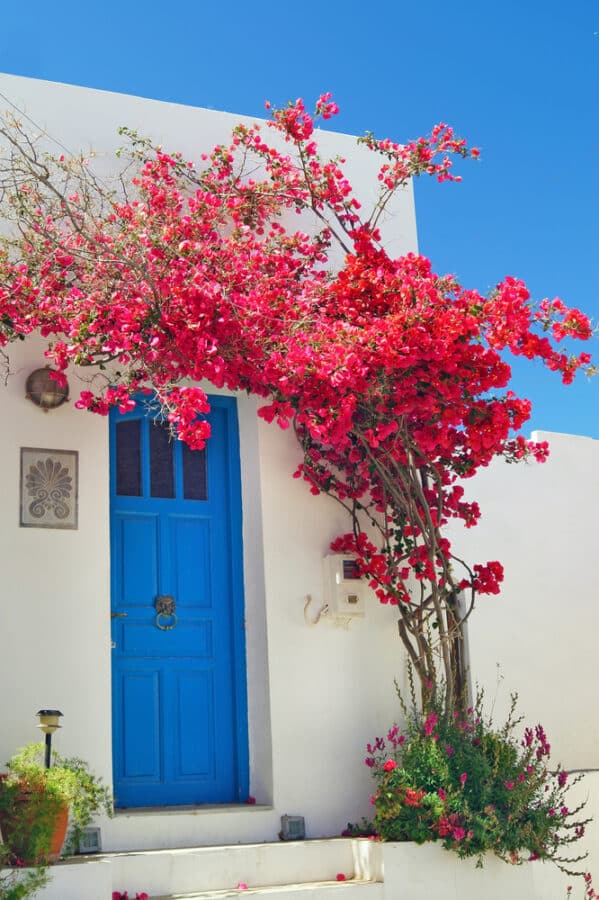 Thessaloniki tends to offer better prices for basic needs a traveler has when spending time abroad: food and accommodation.
In fact, hotels, studios, and homes to rent tend to have better prices in Thessaloniki, even when it comes to mid-range to luxury accommodation.
On the other hand, the number of hotels and places to stay in Athens is so ample that it is almost impossible not to find a convenient hotel or room to rent in Athens.
Food can also be both delicious and inexpensive in both cities. As you might have already know, food, in general, is one of the main reasons to visit Greece, yes… Greek food is genuinely that good.
Anywhere in Greece, you will find a small, unknown taverna serving mouthwatering homemade dishes, including stews, fresh seafood, fragrant recently baked bread, and generous portions of Greek yogurt with honey for ridiculous prices.
And when it comes to wines and spirits, prices are also affordable compared to the rest of Europe, and good quality Geek wine is more the norm than an oddity.
So no matter what city you choose to head to, gastronomy will not disappoint you. As a general rule, you need to stay away from very touristic areas to avoid the usual traps (every country has them, sadly!) and you'll be fine.
Typical Thessaloniki dishes include delicious pastry and bakery products, such as koulouri, bougatsa, or trigono. In Athens, do not miss a typical gyro wrap or a couple of souvlakia (skewers) on the go when exploring the center of town.
And anywhere you go, whenever close to the sea, venture in any taverna that locals also visit for a plater of fried seafood or an octopus dish with a glass of ouzo. It does not get more Greek than that!
Traveling Further In The Balkans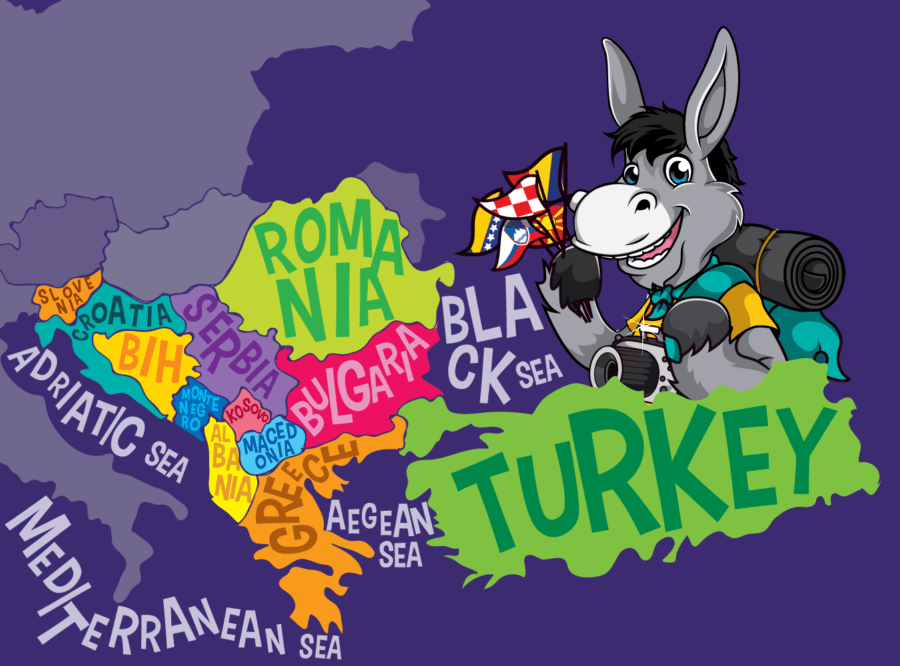 On the pages of this blog, we've always promoted travel along the Balkans, so if you're combining different Balkan countries in your itineraries, remember that Thessaloniki offers a closer gate to countries such as Albania, Bulgaria, and even Croatia.
Some Balkan countries even have a convenient bus connection to Thessaloniki, helping travelers reduce their travel fees and cut on those — sometimes costly — air travel fees.
It might be true that air travel is easier and faster, but it is also worth keeping in mind that bus travel lets you discover marvelous landscapes that you would otherwise miss from the window of an airplane!
Final Decision – Thessaloniki Or Athens
It is certainly up to you where to go, what to visit, which is your priority, however, both cities are magnificent travel destinations with so much to offer.
Spending three or four days in Athens can give you a killer panoramic view of the most important city in Europe during the Classic times.
Instead, a weekend in Thessaloniki is perfect to learn about the golden years of the Kingdom of Macedonia and the Byzantine, Turkish, and Jewish past of the region.
Great food, nearby islands, exciting things to do, fascinating history to discover… all characteristics shared by virtually every Greek destination. Neither Athens nor Thessaloniki could be any less.
Where To Stay In Thessaloniki
Check the following places to stay in Thessaloniki according to your budget availability.
Budget Places To Stay In Thessaloniki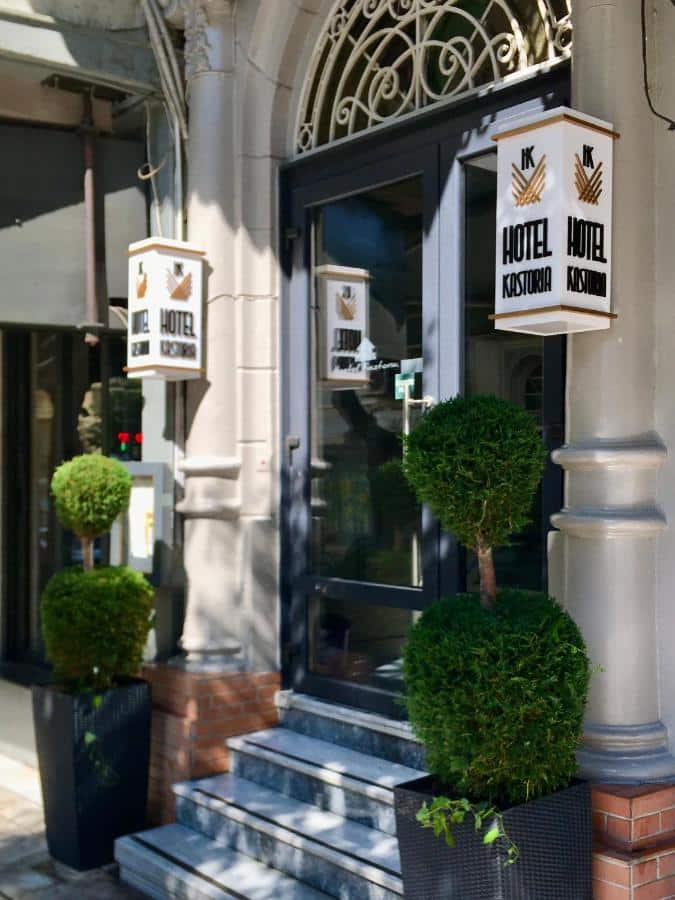 For a convenient yet comfortable hotel stay, check Hotel Kastoria right in the center and not far from the local commercial district of Egnatia.
If you're planning to stay longer and would rather have an apartment of your own, Little Studio has convenient fees and is in a very central position.
Mid-Range Accommodation In Thessaloniki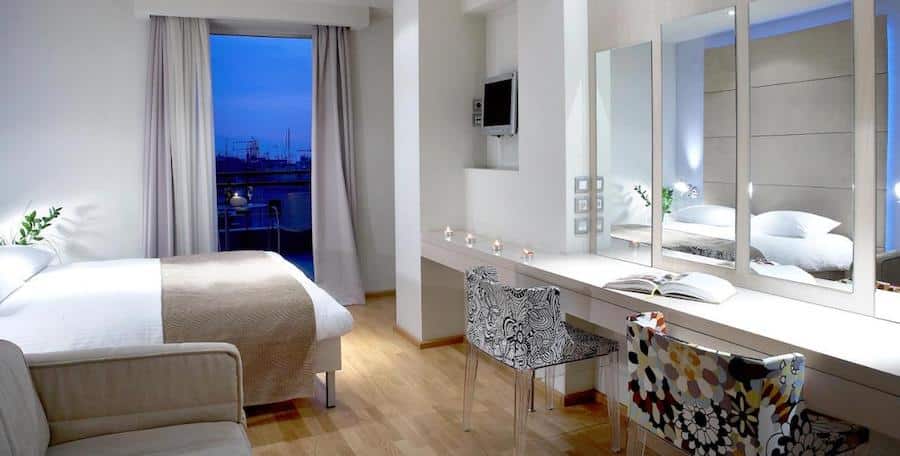 If your budget can stretch a bit more, check the beautiful premises of Hotel Olympia just 5 minutes from the central Aristotelous Square.
For a homely stay, The Trilogy House is a very comfortable place to stay in town.
Luxury Stays In Thessaloniki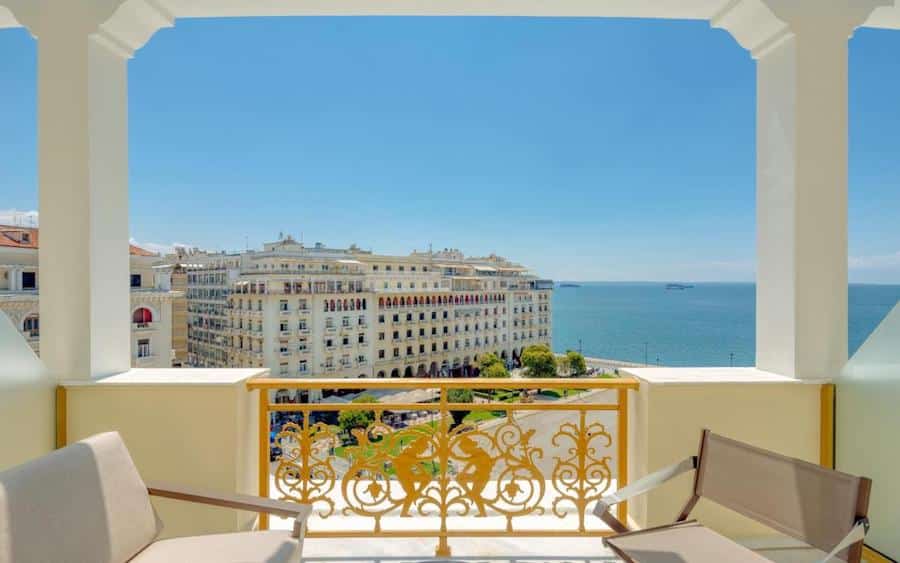 Electra Palace Thessaloniki, in the town center, is one of the best hotels in Thessaloniki.
If you prefer to stay in a home and experience the local lifestyle, Icarus Penthouse is a great accommodation option just meters from the central Aristotelous Square.
Where To Stay In Athens
There are hundreds of places to stay in Athens, for every taste and budget! These are some of the ones we recommend you to check.
Remember that booking with plenty of time can also get you better fees and booking conditions.
The following hotel options are in the most central part of Athens, the neighborhood of Monastiraki. A stay in the area helps you reach any point in town easily since it is very well served by several means of transport. If you prefer to stay in another neighborhood in Athens, check this Athens accommodation guide.
Budget Places To Stay In Athens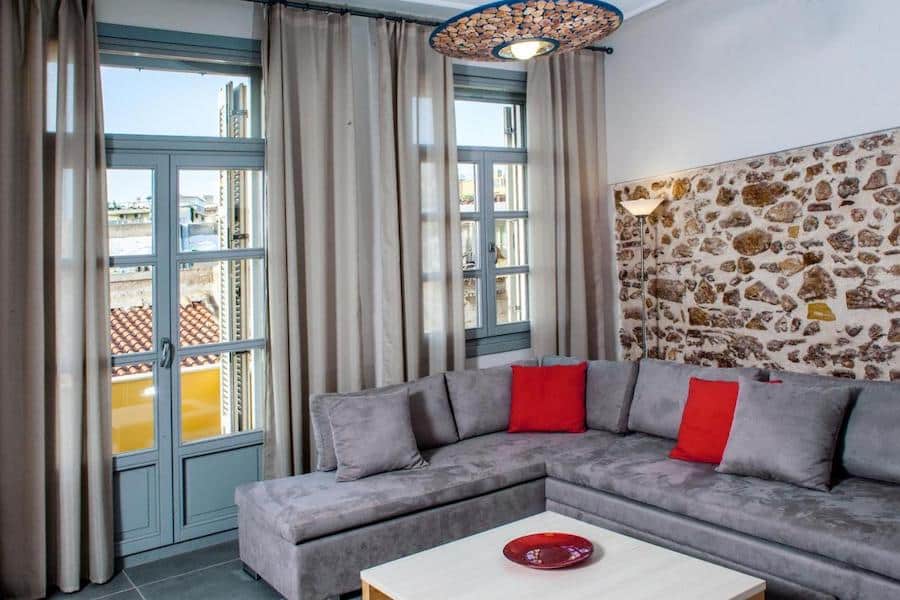 Looking for a budget place to stay in the capital? Check Tempi Hotel a truly cheap hotel in Athens offering excellent services for a modest fee or check Suitas very close to the metro and the train station and with beautiful views of Athens.
Mid-Range Accommodation In Athens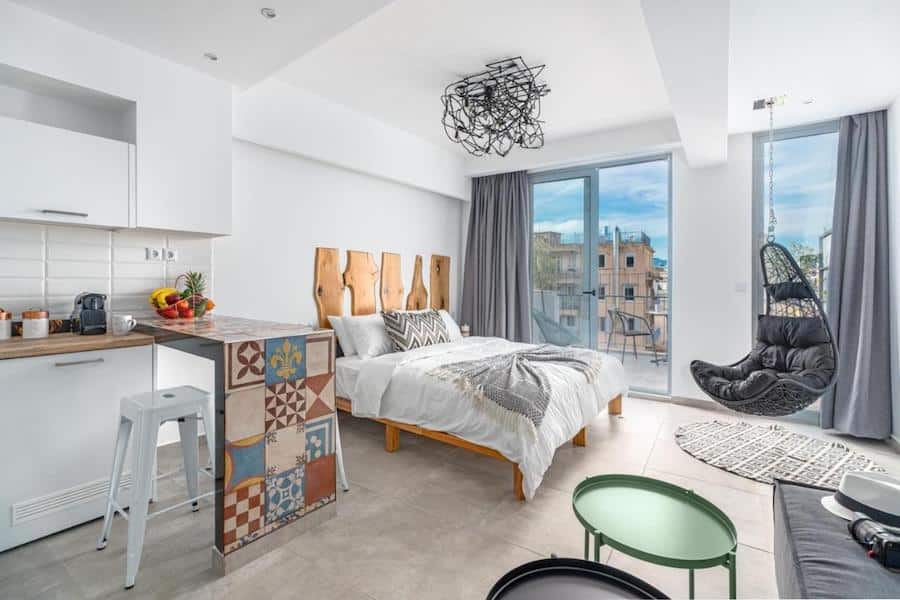 Right in the heart of Monastiraki, Mythos Luxury Suites is an elegant but affordable place to stay in central Ermou Street.
Love the romantic rooftop views of the city? How could we blame you? Check the premises of Arethusa Hotel and its beautiful roof garden with panoramic views of the Acropolis.
Luxury Stays In Athens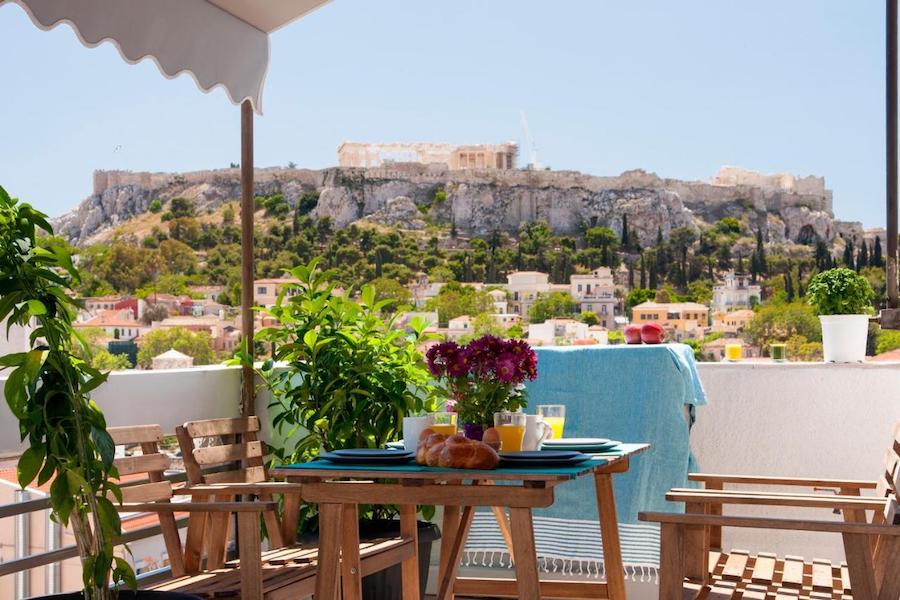 If you can upgrade your stay a little more, Concierge Athens features elegant self-catering units, and it is ideal for families.
Who wouldn't adore enjoying the charm of an Amazing Penthouse with Acropolis Views. This is a very stylish place in the heart of Monastiraki, perfect for reaching the Port of Piraeus as it's very close to the Monastiraki train station.
Share