We may earn commission from affiliate links →
Aegina, Greece Guide – Close To Athens & Waiting For You
One of the best Greek Islands to visit while spending some time in Athens is the island of Aegina. Reasonably close to the capital but big enough to offer several interesting things to do, Aegina is a unique Greek island where time seems to run at a completely different pace.
This article will show you the best of Aegina Island, including some of the most unique things to do in Aegina, how to get from Athens to Aegina, and much more. Are you ready? Let's go to the Island of Aegina!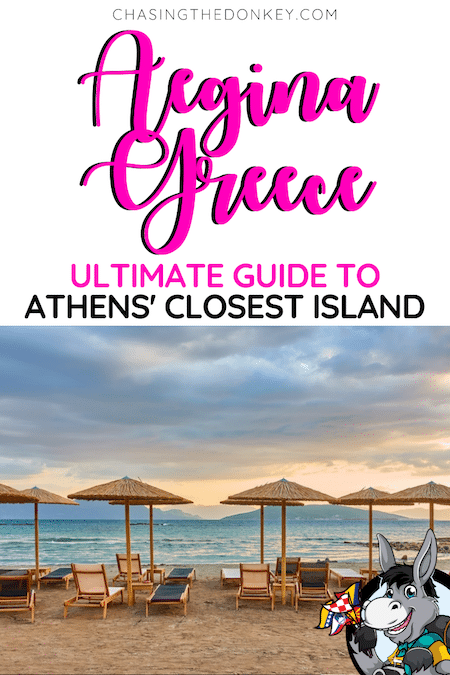 General Information About Aegina Island
One of the closest islands to the coast of Athens, Aegina is a great place to discover while you're enjoying some time in the capital of Greece. It's a fabulous destination with interesting things to discover for short-day trips and for longer vacations.
Suppose you're looking for unique monuments, history, and culture but also to relax on unique beaches and splurge on fresh fish and delicious pistachios. In that case, Aegina Island in Greece is a must-visit place to add to your bucket list.
How To Get To Aegina From Athens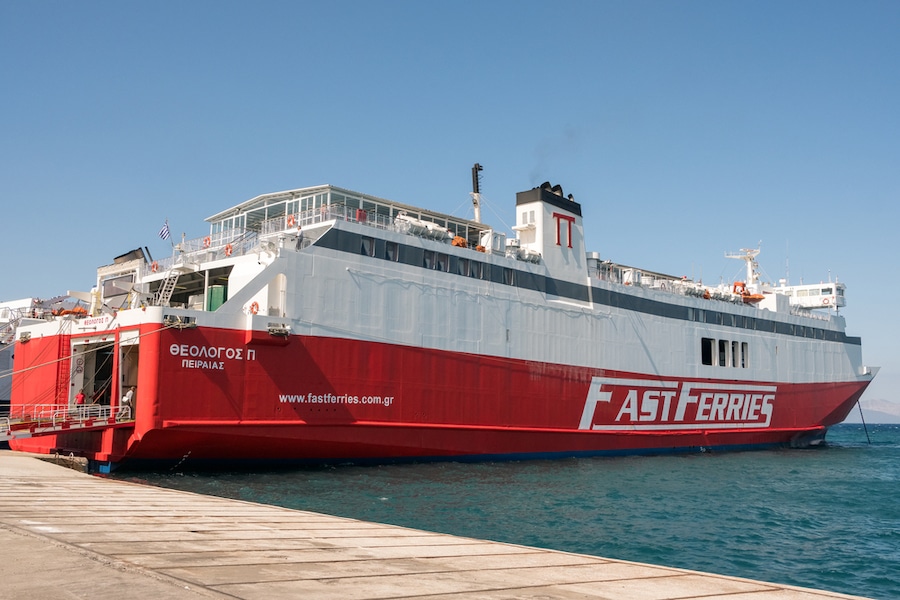 There is an Athens-Aegina ferry that travels between the coast and the island on a daily basis. These ferries can also take you to two other small islands in the same gulf, Hydra and Poros.
A day trip from Athens to Aegina Island involves a 45-minute ferry ride (with the Flying Dolphin). These convenient Aegina ferries depart from the Port of Piraeus, and the ticket is about 15 euro.
Several daily ferries cover the route in summer. Still, booking your tickets in advance and getting to the port at least one hour before departure is always a top idea.
It's also possible to reach the island by boarding a car ferry from Athens to Aegina. The ticket is under 10 euro each way, and the ride is less than an hour and a half. The price to also board your car is 20 euro.
Best Time To Visit The Island Of Aegina
No matter whether you're visiting Aegina in the middle of the high season or during winter, which is definitely less busy, here you'll find great things to check out when visiting the island.
As with any other Greek Island, there are more things to enjoy when the weather is warm, more Aegina beaches to enjoy, and more walking paths to explore. However, since the island is so close to Athens, people visit it all year round, even in winter. Besides, in winter it's also possible to find cheaper accommodation and better prices for food and excursions, too.
How To Get To Aegina Island And Moving Around
No matter which Athens to Aegina ferry you choose, you'll arrive at the island's capital, where the main port is also located. The area is central, so you won't need to walk much to be in the heart of Aegina Town.
If you plan to spend some days on the island and do not intend to hire a car, make sure your Aegina accommodation is in this area. This will put you close to all attractions and services, including bus stops to move around the island.
The island has an excellent public bus network, and taxis are also available and not expensive.
Water taxis are also a possible means of transport to get around the island of Aegina. Those are great options for visiting distant beaches and other islands nearby.
Top Things To Do In Aegina Greece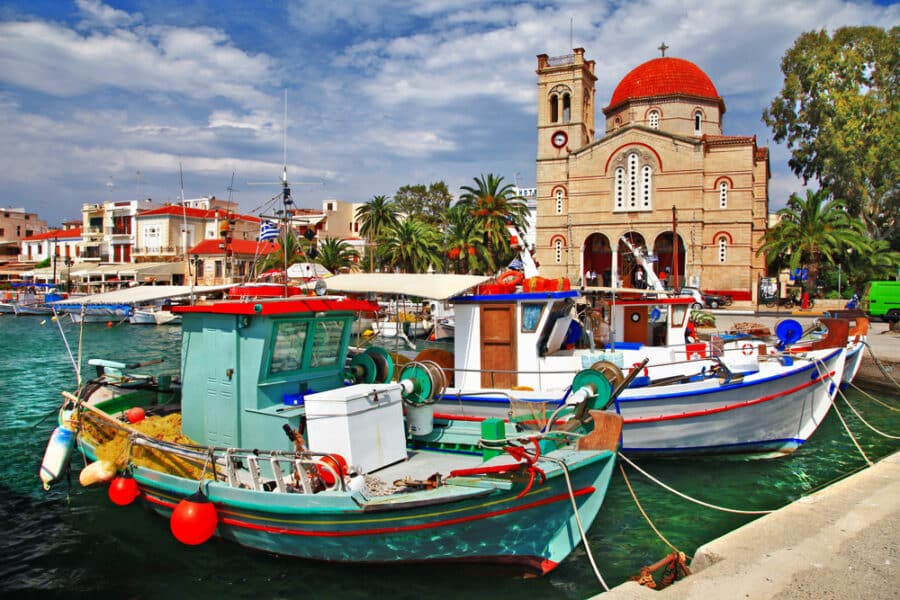 Visit The Temple Of Aphaia
Wondering what to do in Aegina? Probably one of the places you shouldn't miss when visiting Aegina is the beautiful Temple of Aphaia, considered the best-preserved Classic temples in Greece.
This impressive site dates back to 500 BC. Located about 13 km from Aegina Town, the site is on a hill and offers stunning views of the surrounding area. The entrance fee is 6 euro.
When you visit, why not also spend an hour discovering the fantastic Archaeological Museum of Aphaia? It's located right in the archaeological site area, and it will depict a wider panorama of life on the island during the Classic times.
Discover The Seaside Town Of Perdika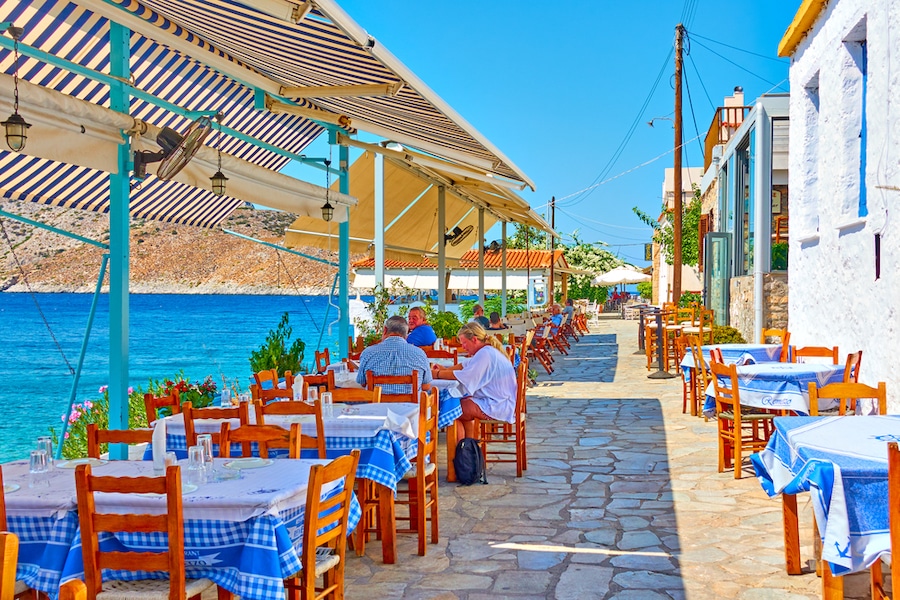 Located on the southern side of Aegina, don't miss a visit to one of the most charming fishing villages that you'll come across in Greece. Soak in the magnificent island vibe and try some of the most delicious and freshest fish dishes you could dream of!
It's a wonderful idea to drive all the way to Perdika and discover some hidden island villages. Still, nothing will ever beat a romantic boat ride that takes you directly to the heart of Perdika.
Go To Moni Island
If you're up for more adventure from Perdika, you can also take a boat to visit the small and uninhabited islet of Moni. The beach is enchanting, and you don't need to carry much with you as you will find everything in a lovely taverna right by the sea.
Sample The Well-Known Pistachios From Aegina
Pistachios are one of those things you wouldn't expect to find in Greece; however, the ones harvested on the island of Aegina are often described as among the tastiest pistachios in the whole world!
This quite different variety of pistachio you will find on the island is incredibly tasty! You can buy them virtually everywhere on the island, making them a great souvenir to take home from your trip!
And not everything is just about getting a bag of pistachios! You can taste delicacies such as pistachio butter or spreads, lemon-scented pistachios, and much more! Head to any shop in the market area or in the center of town and enjoy a pleasant tasting session before you buy.
Visit Agios Nektarios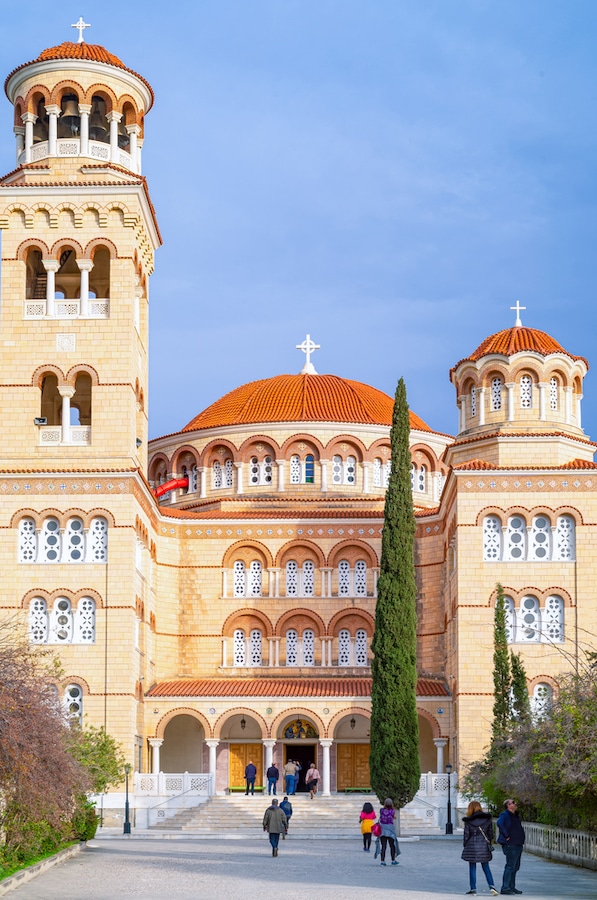 Orthodox Monasteries flourish all over Greece, so why should it be otherwise on Aegina? If you're interested in religious art and architecture, spend an afternoon exploring the spectacular Monastery of Agios Nektarios.
The place, surrounded by beautiful gardens, hosts the largest building in Aegina, the Cathedral of Saint Nektarios. The monastery is very close to the small town of Paleahora, the old capital of Aegina.
Discover The Unique Village Of Paleahora
Aegina's former capital is the small town of Paleahora, a place where you can feel the real calmness and tranquility that little villages still preserve on many Greek islands.
One of the best things to do in Paleahora is to wanter the small alleys in search of some of the oldest (and many) churches and chapels on the island.
Explore The Best Beaches On Aegina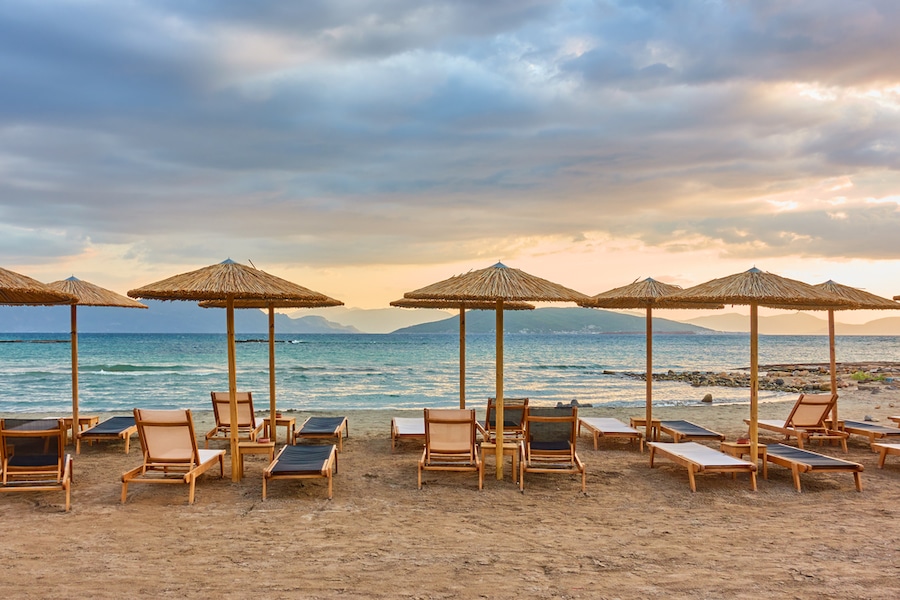 It's a great idea to rent a car, a scooter, or even a bike to move around on the island. The north and south coast have excellent beaches to sunbathe, swim, and relax. Aegina is a Greek island, after all, so you'll find numerous gorgeous beaches. These are some of the nicest beaches you can check on the island:
Karnagi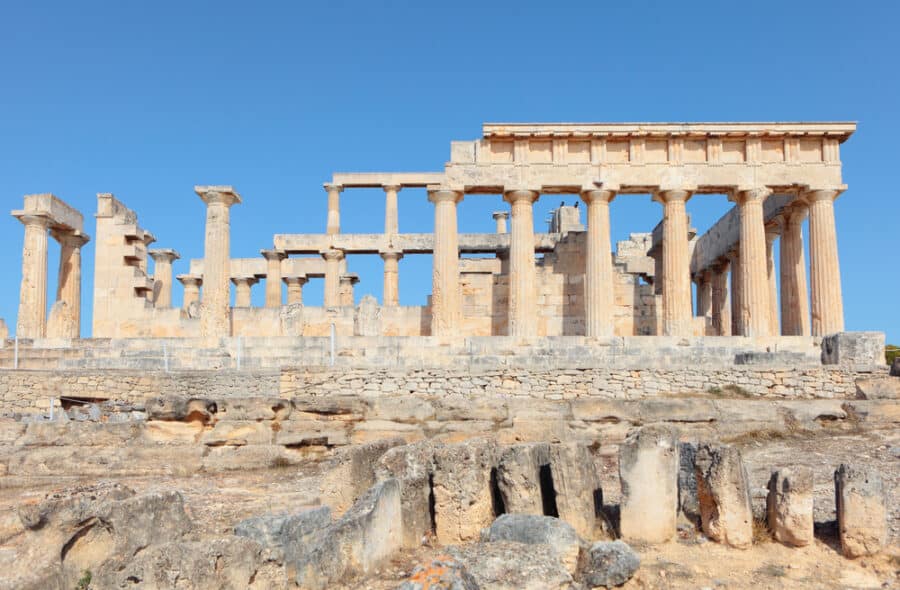 The wide sandy beach is quite close to the main town of Aegina, reasonably close to another gem you can visit on the island, the Temple of Apollo. The beach has impressively clear waters, and it's pretty safe if you're staying with children. Since it's quite a popular spot and enjoys a relatively central position, you'll quickly find several tavernas and beach bars for snacks, drinks, and even a meal in full Greek style.
Marathonas
Marathonas is probably the most popular beach in Aegina, it's well-known among tourists, and you will usually find it quite crowded. For those who are into adrenaline and fun, on Marathonas, it's possible to practice different water sports and dive or explore the magnificent sunbed by doing some snorkeling.
Kavouropetra
Not many tourists know about this remote place, so the beach is usually empty. The area is home to a magnificent landscape, fantastic island views, and sea views.
Perdika Beach
If you've decided to try this little fishing village, don't leave without first visiting its romantic seaside area. The beach is quiet and gorgeous; there are some scenic coves to explore and areas with sand, which is safer if you visit with children.
Now you know all about the best things to do in Aegina Greece; all that is left to do is to go and enjoy!
Share