If you're figuring out how to get from Athens to Crete or taking the ferry from Crete to Athens, you'll find answers in this Athens to Crete transportation guide I wrote to make travel easy for you!
Many Greece travel itineraries include time in Athens as there are more than enough things to do to fill several days. But a trip to Greece isn't complete without visiting at least one of the Greek Islands.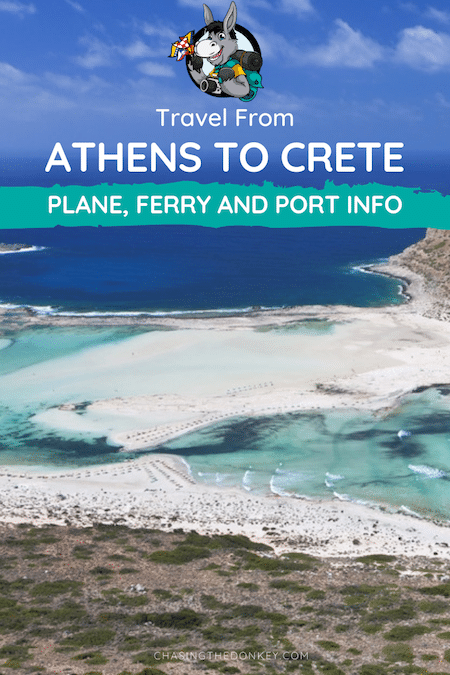 We have written this guide to show you how to get between Athens and Crete; so, if you're trying to figure out how to get from Athens to Crete or possibly from Crete to Athens, you'll find all the answers in this guide.
Ways To Travel Between Athens And Crete
Athens To Crete By Plane
If you're short on time and want to experience as much of Greece as possible, you can fly from Athens to Crete and save some time. This is an option that travel agents often recommend for reasons that range from wanting to maximize their own commissions to actually trying to help you make the most of your itinerary.
Whether you're willing to spend more on Athens to Crete flights to cut back on transportation hours is up to you. And flying from Athens to Crete does save you a lot of time. A direct flight from Athens to Crete doesn't take much longer than just one hour. So, if you board your flight right after breakfast, you'll be in Crete for lunch!
You can fly from the Athens International Airport (ATH) to the local Crete airports in Chania (CHQ) and Heraklion (HER). There are various flights—and prices—on offer from local carriers and budget airlines, such as Aegean Airlines, RyanAir, Volotea, and Sky Express.
Remember that many fares do not include luggage fees when booking your flights from Athens to Crete or from Crete to Athens. Additionally, they may also not be non-refundable when you cancel. Make sure to look into the conditions and fine print.
Athens To Crete By Ferry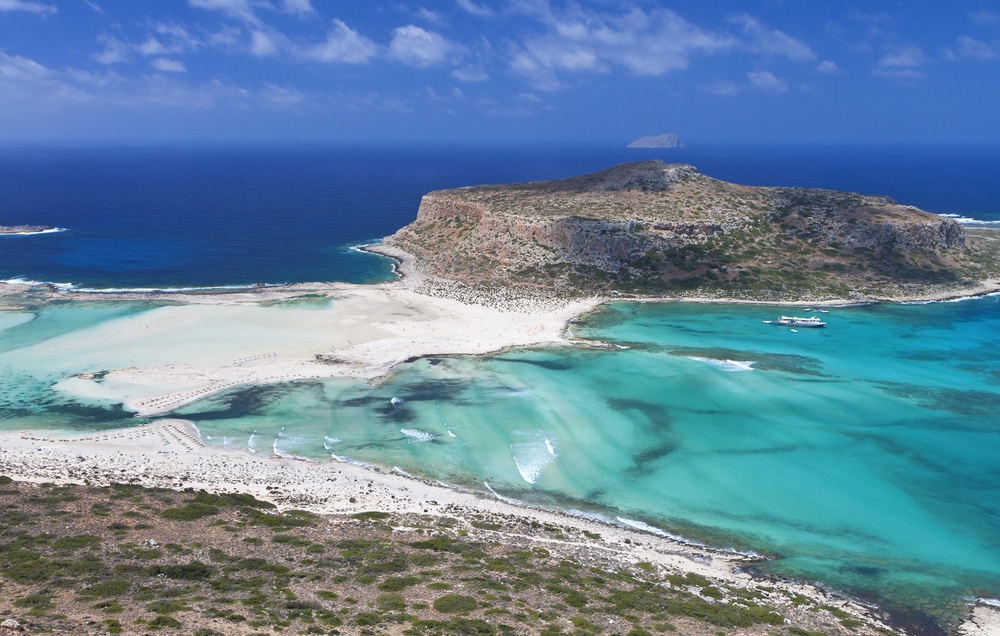 If you have more time and want to travel by boat from Athens to Crete, you can take a ferry from Athens to Crete and back from Crete to Athens. There are many options to choose from.
Taking a ferry is by far the best way to go from Athens to Crete for scenic sea views and an authentic Greek island-hopping experience. However, knowing that this is not the fastest way to travel from Athens to Crete is essential. The duration of the sailing ferry from Athens to Crete ranges roughly between 6.5 and 11 hours.
Many crossings are overnight. You can usually book a cabin for the most comfort during an overnight ferry ride, although this option will double or even triple your ticket price.
Athens To Crete Ferry Cost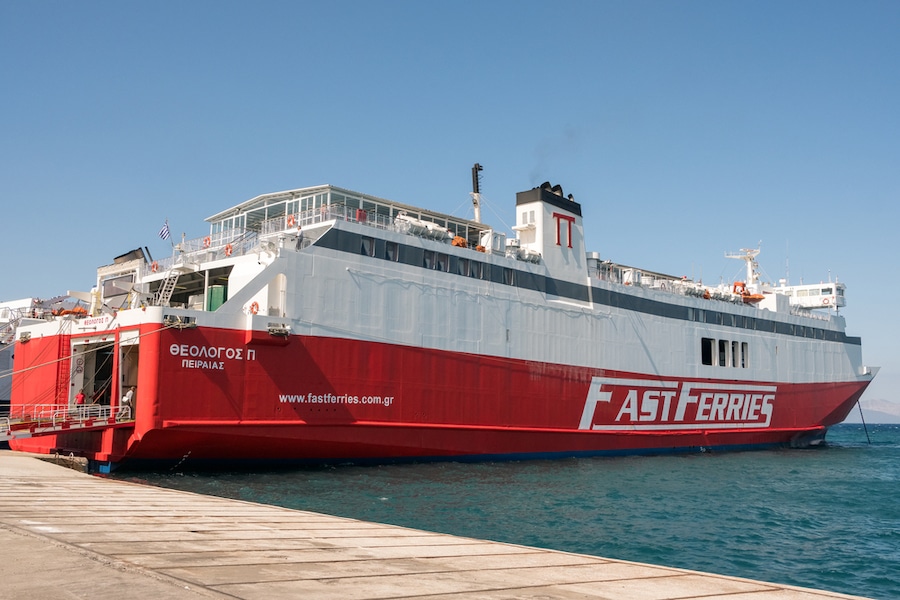 Ferry prices vary significantly throughout the year and by company. They depend on the season (low, shoulder, or high), whether you are taking a car or not, the speed of the ferry, and the ticket class you choose.
Generally speaking, you can sometimes find Athens to Crete ferry prices as low as 30 euro, but they can also be as high as 160 euro for a cabin crossing. These prices are just estimates, so be sure to check for real-time prices on websites like DirectFerries.com or FerryHopper.com.
Minoan Lines, Anek Lines, and Blue Star Ferries are major companies operating from Athens to Crete. All have their own routes, times, and durations.
CRETE TO ATHENS FAQS
What are the main ferry ports in Crete?
There are two main ferry ports on the island of Crete, Chania, and Heraklion, both of which have numerous connections with the Greek mainland port of Piraeus. Heraklion, especially, is a busy port with multiple routes to other Greek islands like Santorini, Mykonos, and Naxos.
What is the main ferry port in Athens?
Although Athens has other ports like Rafina and Lavio, which have routes to several popular islands, the main port for ferries from Athens to Crete is Piraeus. Located about 30 minutes from the Athens city center, this large port—one of the busiest passenger ports in Europe—has by far the most ferry connections to the Greek islands, including the ferry to Crete.
How many ferries go from Piraeus to Crete per day?
The number of daily ferries between Piraeus and Crete varies depending on the season and some other factors. In general, though, there are at least two daily departures to both Chania and Heraklion, which usually increase in number in the busy summer season.
How far is Crete from Athens?
Depending on which port in Crete you're traveling to, the distance from Athens (Piraeus) to Crete ranges from 315 km or 196 miles (Chania) and 330 km or 205 miles (Heraklion).
The most direct flight routes between Athens and Crete and essentially the same distance, at roughly 320 km or 200 miles.
How long does it take to get to Crete from Athens?
Flights from Athens to Crete are by far the fastest way to travel between both destinations in Greece. Direct flights are about 1 hour in the air, plus time to check in at your departure airport and leave the arrival airport. That total duration shouldn't be much more than 3 hours total.
On the other hand, ferries between Athens and Crete are significantly longer but offer a more scenic journey. An Athens to Crete ferry can last from about 6.5 hours on a fast hydrofoil to 11+ hours on a slow overnight ferry.
TRAVEL COMPANIES WE USE AND TRUST
Day Trip From Athens To Crete
Technically, you can take a day trip from Athens to Crete. In theory, flying from Athens to Crete in the morning and back to Athens in the evening is possible. In practice, however, this is absolutely not recommended. If you do this, you'll spend half of your day trip in airports and planes rather than exploring, sightseeing, and sipping on cocktails.
The beauty of a place like Crete also lies in its glorious evenings, sunset drinks, and morning strolls. We highly recommend spending at least one night in Crete—preferably two or three- before returning to Athens or moving to islands like Santorini or Mykonos.
Additionally, a day trip from Crete to Athens, or vice versa, by ferry is impossible. As this Athens and Crete transportation guide mentions that the fastest ferry is about 6.5 hours. To get somewhere and back will, therefore, take at least 11 hours. Unless your job is ferry captain, you don't want to do that.
Athens Travel Information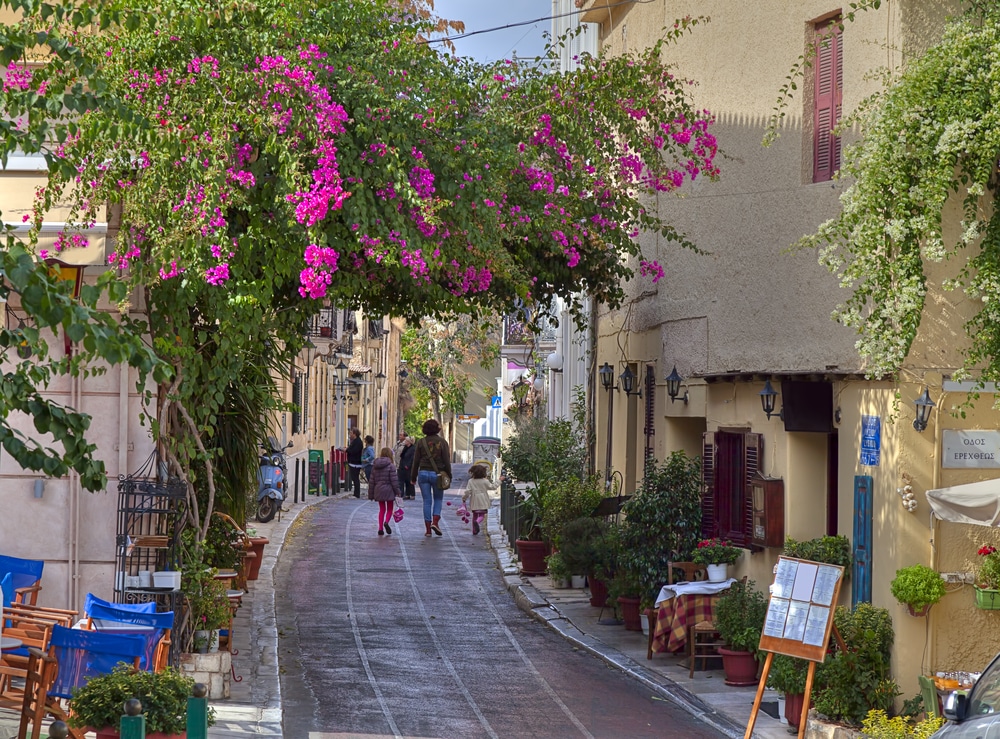 Athens is the bustling capital of Greece, home to an international airport and several other transportation links, especially tons of ferry routes.
This ancient city is in Greece's Attica region and has a recorded history spanning fewer than 3,400 years. One of the oldest cities globally, Athens was a center of arts, science, and philosophy thousands of years ago. It's often called the "birthplace of democracy" and the "cradle of Western civilization."
Nowadays, the unbelievably rich history of Athens is visible in many locations around the city. The world-famous Acropolis of Athens and the Daphni Monastery are major tourist attractions, both of which are UNESCO World Heritage Sites. Other landmarks include the Temple of Olympian Zeus, the National Archaeological Museum of Greece, Syntagma Square, and Mount Lycabettus.
Athens may be Europe's most extraordinary destination for history and culture—its only close competitor for that title is Rome. After immersing yourself in Greek history in Athens, it's pretty easy to find relaxation, beaches and, if you haven't got enough, even more, historic sites on Crete.
Crete Travel Information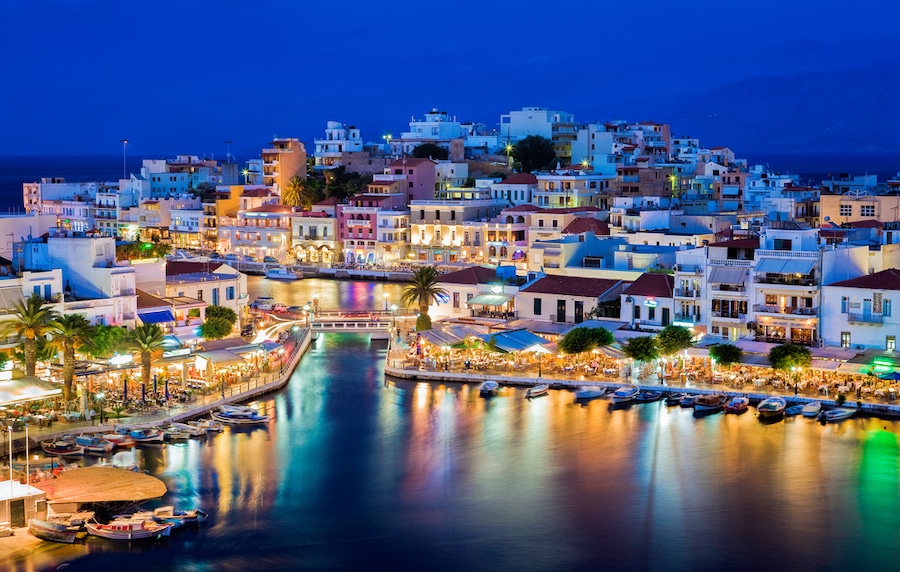 Crete is Greece's biggest island. A super-popular destination on its own, this is a place where you could spend a week or more exploring beaches and ancient sites. Be aware that Crete is a pretty large island, and you might need a rental car or a guided tour to get around and see sights beyond the coastal cities.
The two main cities on Crete are Chania and Heraklion, both of which have transportation connections to Athens. Much more about that is below.
On Crete, you can enjoy epic Greek beaches like Vai Beach, Preveli Beach, or Elafonisi, visit the superb Heraklion Archaeological Museum, see the Monastery of Arkadi, hike to Mount Ida, and so many other fun activities.
Additionally, because it's so easily accessible from the Greek mainland, especially from the port of Piraeus, Crete is also one of the gateway islands to the glorious Cyclades island group. For example, you can go on a day trip from Crete to Mykonos—or stay longer in Mykonos—and travel to other beautiful islands like Santorini, Naxos, and Paros.