Here is a list of what to eat for breakfast in Greece. This list of Greek breakfast foods covers everything from sweet to savory and has all the trimmings to keep you full for a day of exploration.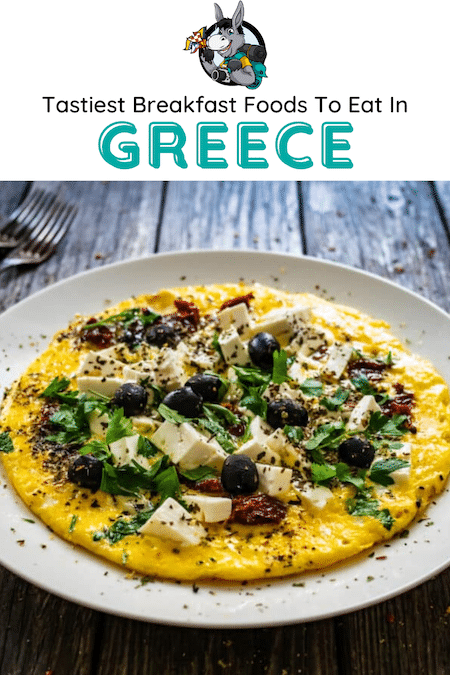 They say that breakfast is the most important meal of the day; in that case, it pays to know the best things to eat no matter where you are in the world.
While vacationing in Greece, breakfast will be a real treat for you. While the Greeks don't seem to be as breakfast obsessed as in neighboring Turkey, they certainly enjoy the freshest and most delicious snacks to get the day started in the best possible way.
Here are a few ideas to help you know what to enjoy for your Greek breakfast the next time you're in Greece.
Eggs With The Trimmings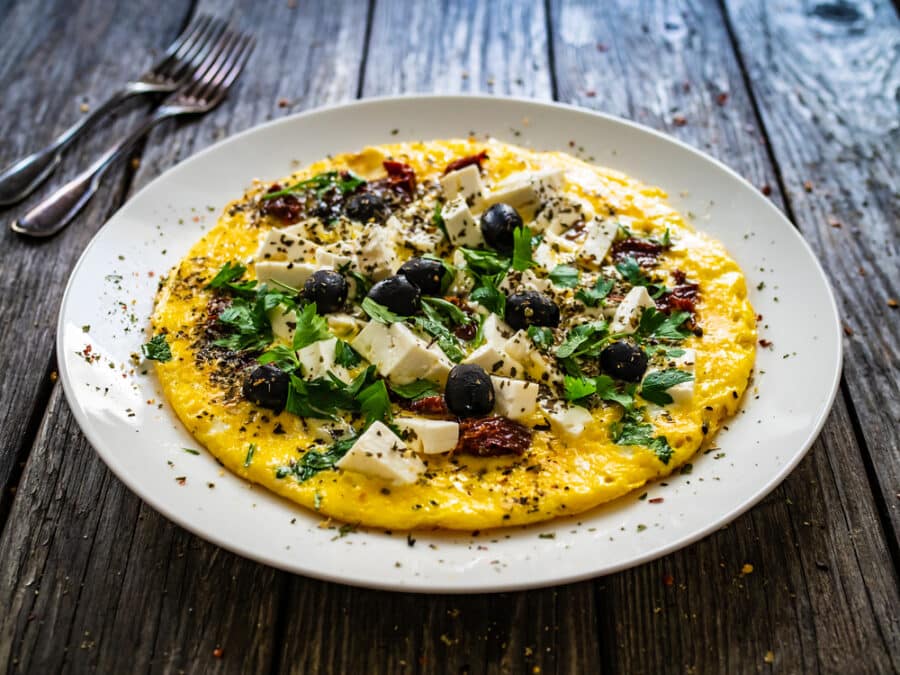 If you are in Greece and looking for a traditional breakfast option, look no further than feta cheese, Kalamata olives, eggs, and fresh bread. This basic but satisfying meal will give you the energy to start your day exploring all Greece offers.
TRAVEL COMPANIES WE USE AND TRUST
Avgolemono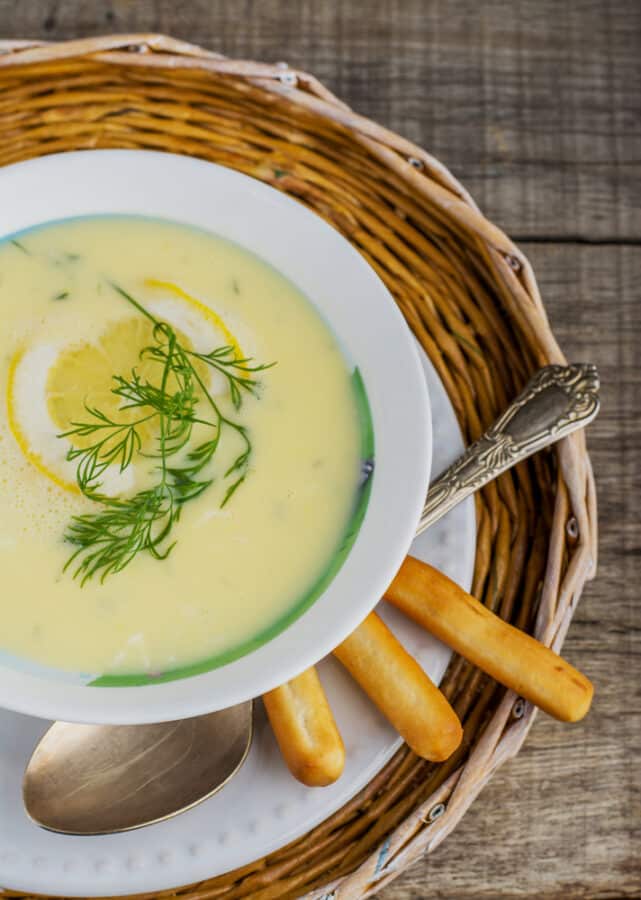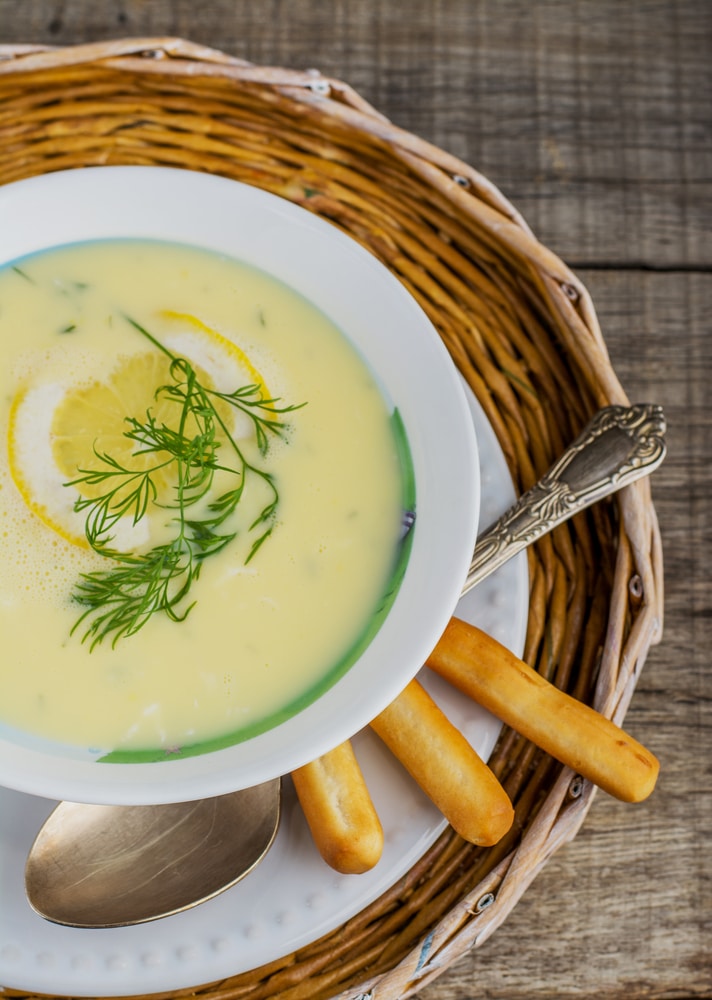 Try avgolemono, a Greek soup made with chicken, rice, lemon, and egg, for something a little heartier. It's the perfect comfort food on a chilly morning.
Loukoumades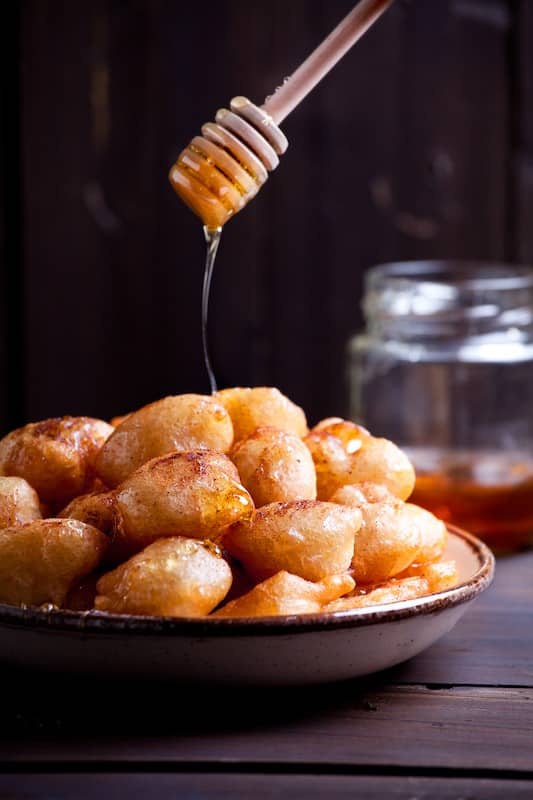 And if you're craving something sweet, don't miss out on loukoumades, deep-fried dough balls covered in honey and cinnamon.
Eliopsomo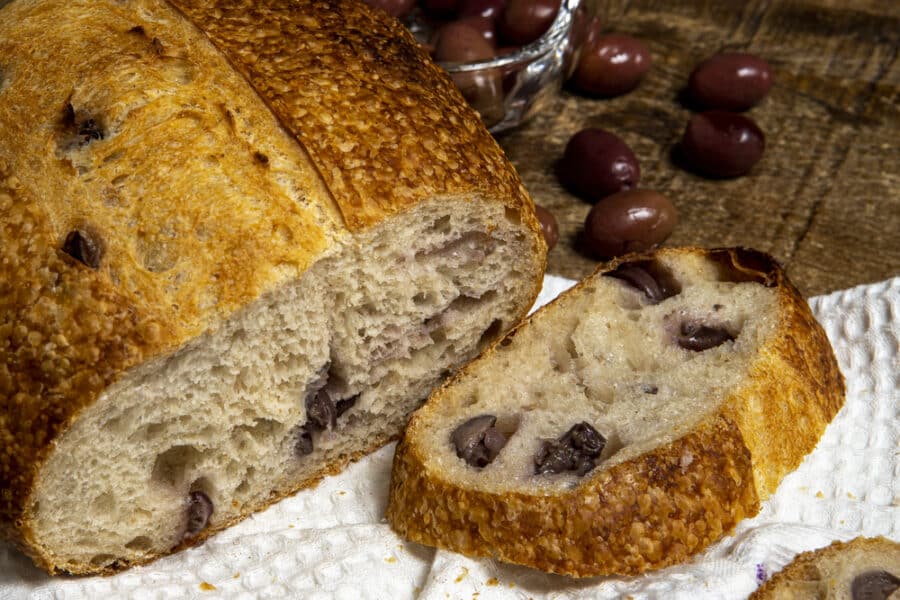 This is a type of olive and rosemary bread that is served warm. It's often enjoyed alongside feta cheese, sundried tomatoes, and caramelized onions. No matter what else people have for breakfast, they'll undoubtedly have some eliopsomo to go with it.
Rizogalo – Greek Rice Pudding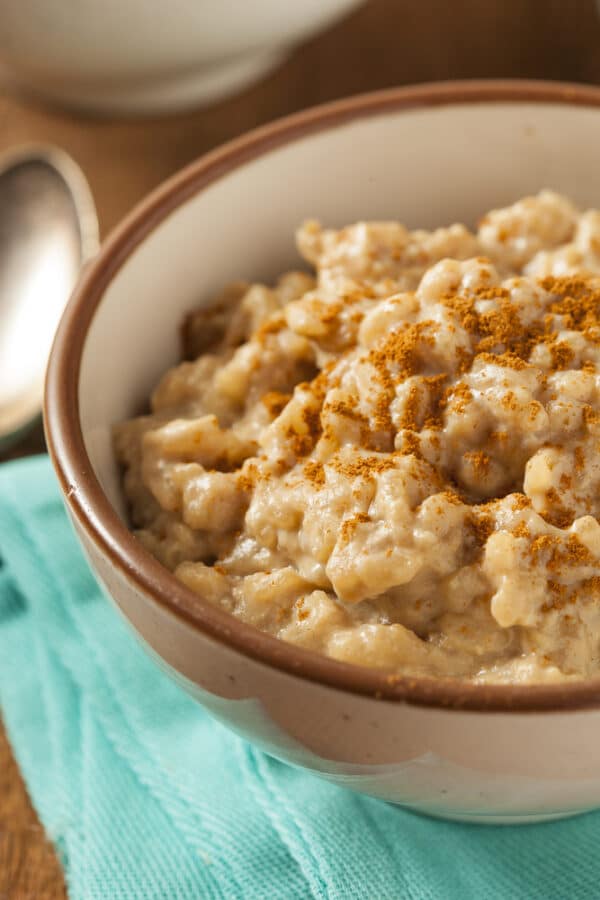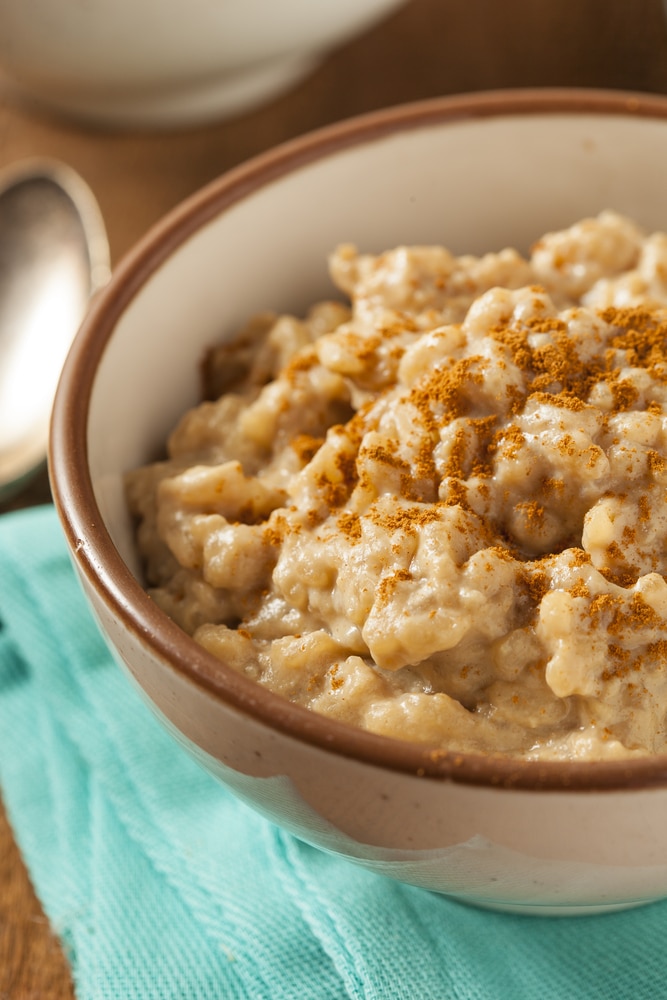 Rizogalo, or Greek rice pudding, is a sweet and hearty treat that will satisfy your sweet tooth. Rice and milk are the main ingredients of the pudding. It's thickened with egg yolks or cornstarch, resulting in a creamy, custard-like texture. It's a great breakfast treat, especially when adding cinnamon.
Pischies
If you often have a sweet craving when you wake up, pischies is for you! This is a fried type of pastry that is filled with sugar, cinnamon, and butter. It's often served with a bit of syrup on top and crushed almonds. It hails from Cyprus, but you'll find it everywhere.
Bougatsa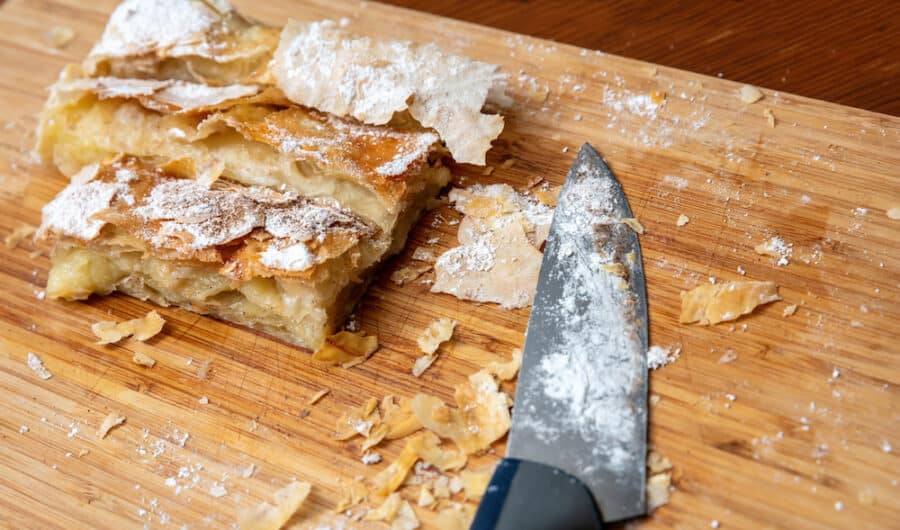 Bougatsa is another delicious pastry to enjoy in the mornings. You can choose a sweet version (usually custard) or a savory one (usually cheese or minced meat). This particular option is made of phyllo pastry containing your filling of choice.
Ladenia – Specialty Greek Flatbread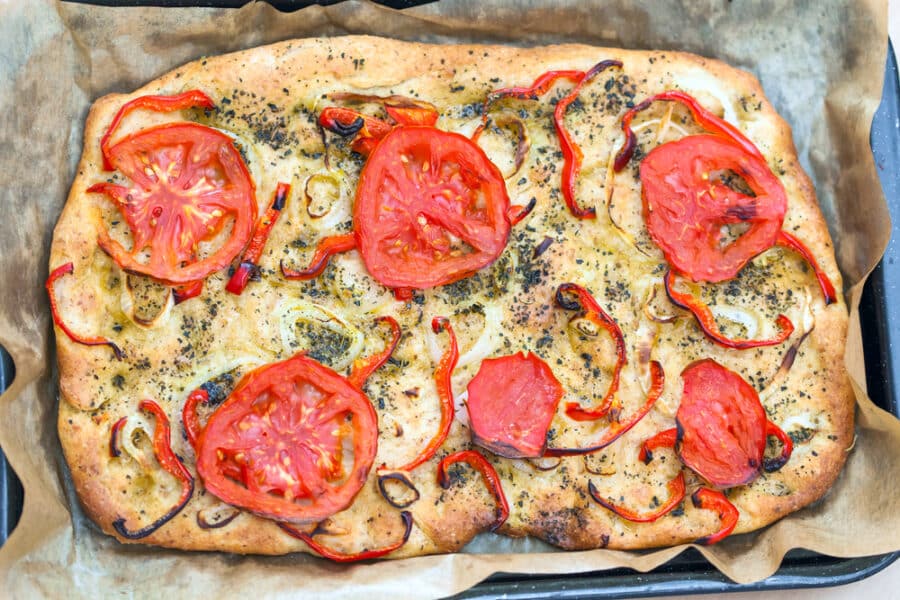 As a Greek flatbread, Ladenia (pronounced la-the-nia) is soft, fluffy, and downright delicious. It's made with Greek extra virgin olive oil and topped with tomatoes, onions, and oregano and almost like focaccia. Ladenia is a special Greek flatbread from Kimolos that is topped with tomato, onion, oregano, and olive oil.
Buttered Bread With Honey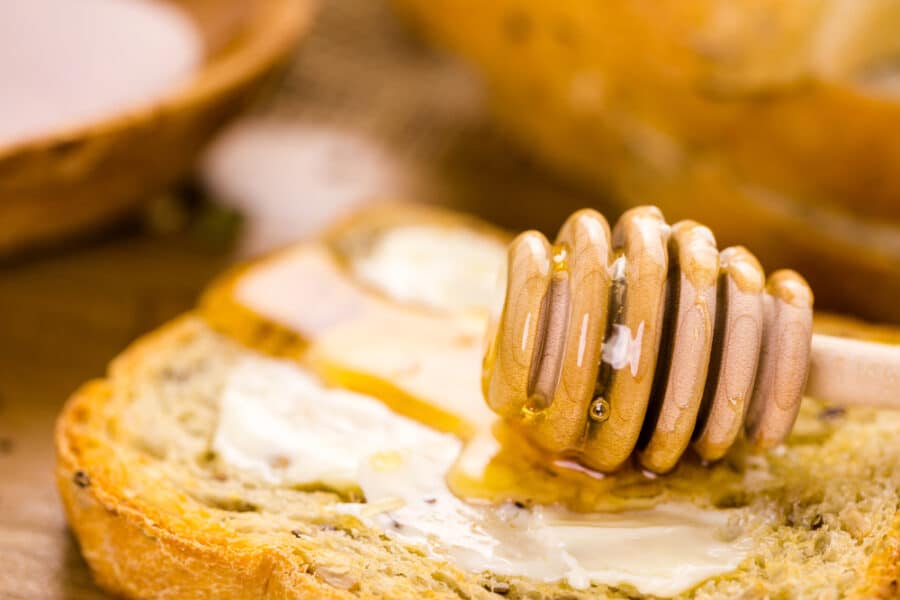 This might sound very simple, but when your bread is freshly made, and the honey comes from the local beekeeper, it's something different and super-delicious!
Koulouri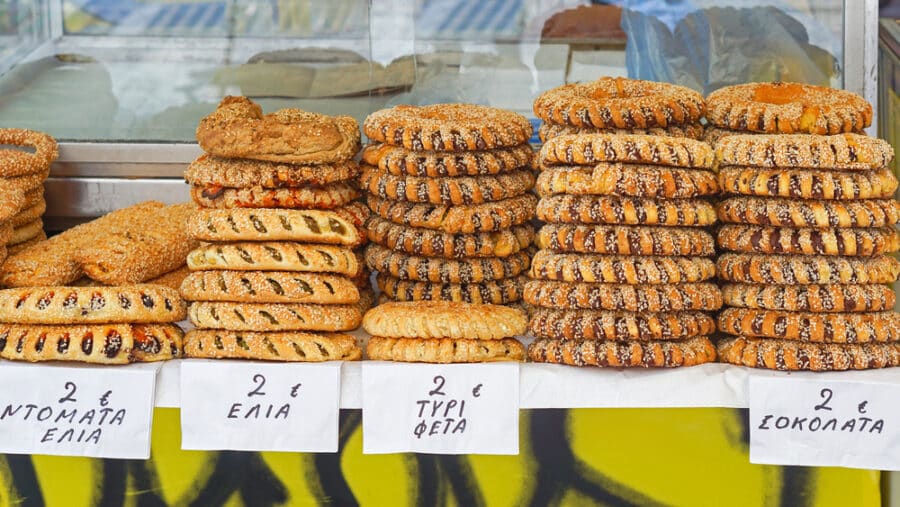 Koulouri is a type of bread that is crispy on the exterior, but inside, it's soft and super-fluffy. It's covered in sesame seeds, and you can enjoy it as it is, with a bit of cheese inside or even with a chocolate spread if you want something sweet. You'll also see locals dipping their koulouri in their coffee.
Fresh Yogurt With Honey
Greek yogurt is famous worldwide, but when it is fresh from the source, it's super-special. Proper Greek yogurt is very thick, and it has a thick crust on top. You'll often find it in small clay pots, and you can drizzle some fresh honey over the top for a delicious and creamy breakfast choice.
Kagianas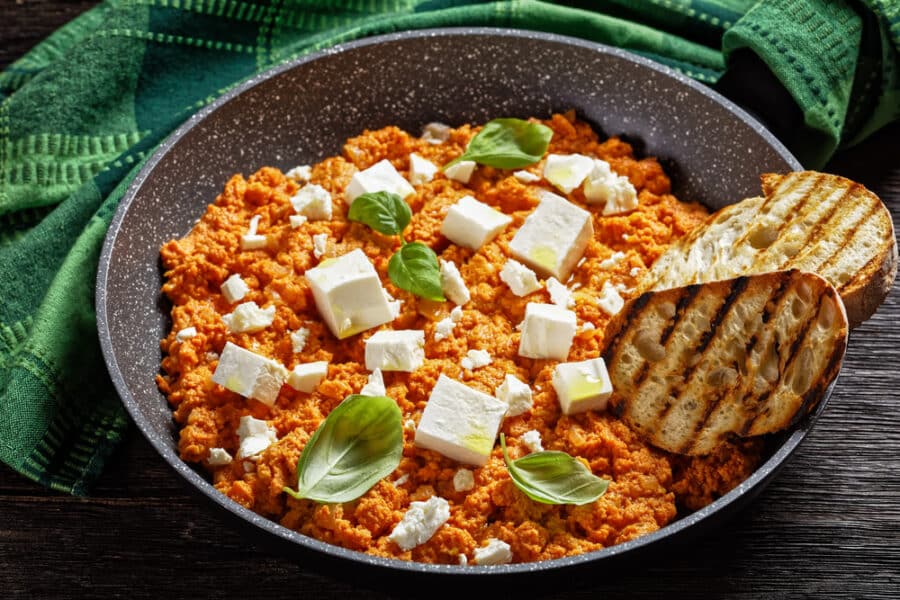 If you want something a little heartier for breakfast, kagianas are an excellent choice. The best way to eat it is with plenty of fresh bread. This is scrambled eggs combined with a thick tomato sauce and cooked in plenty of fresh olive oil. You can also find kagianas with feta cheese on top.
Staka Me Ayga
This dish from Crete will give you all the energy you need to start the day. This dish is fried or sometimes poached eggs, then topped with a creamy/flour-based mixture. It's then all mixed and seasoned, served with tomato. It sounds strange in the description, but give it a try, and you'll surely enjoy it!
GREEK BREAKFAST FOODS FAQs
What are some typical Greek breakfast foods?
Greek breakfast often includes items like tiganites (Greek pancakes), bougatsa (flaky pastry with cheese or custard filling), spanakopita (spinach pie), and tyropita (cheese pie).
Is Greek yogurt a common breakfast item in Greece?
Yes, Greek yogurt is a staple in Greek breakfasts. It is often served with honey, nuts, or fresh fruits.
What is traditional Greek coffee?
Traditional Greek coffee is known as ellinikos kafes. It is a strong, dark coffee prepared using finely ground coffee beans boiled with water and sugar.
Are there any savory breakfast options in Greece?
Absolutely! In addition to the sweet treats, Greeks also enjoy savory breakfasts like strapatsada (scrambled eggs with tomatoes and feta), pastourma (cured beef), and loukoumades (Greek doughnuts) served with cheese or ham.
Are there regional variations in Greek breakfast foods?
Yes, different regions in Greece may have their own specialties for breakfast. For instance, in Crete, you can find the famous kalitsounia (sweet or savory cheese pastries).
Whatever you choose to eat for breakfast in Greece, you're sure to start your day right! And, of course, no Greek breakfast would be complete without a cup of strong coffee or tea. So sit back, relax, and enjoy the best way to start your day in Greece.