How To Get From Santorini To Crete (& From Crete To Santorini)
Santorini and Crete are two of the most beautiful Greek Islands with plenty of things to do and to discover during any season of the year. If you're thinking about visiting both of them during your next trip to Greece, then take a look at this super helpful guide that shows you the best ways to see these two islands on your Greek holiday.
There are different ways to get from Santorini to Crete (or from Crete to Santorini). Leaving the option of booking an organized tour aside, the first part of this guide focuses on independent ways to get to Crete from Santorini or going from Santorini to Crete.
How Far Is Santorini From Crete?
These two famous Greek islands are 148 km (92 miles) apart. They are located in the Sea of Crete, which is between the Mediterranean Sea and the Aegean Sea, south of the Greek mainland.
Santorini To Crete By Plane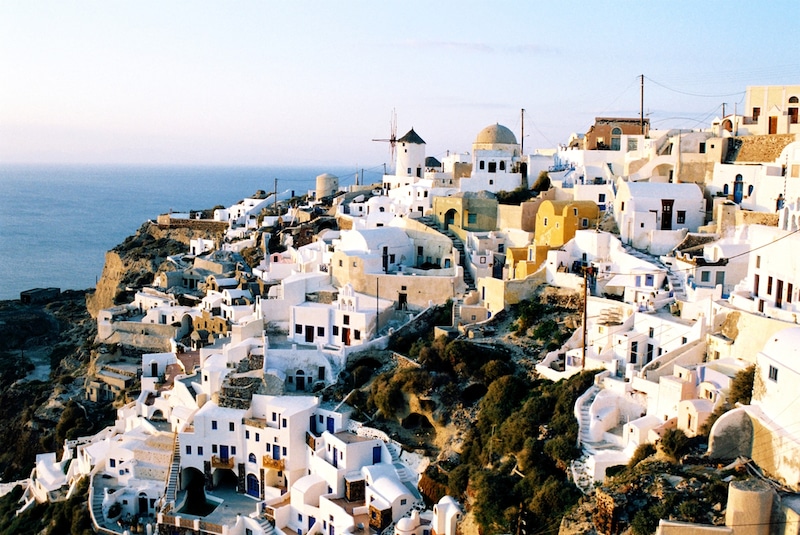 These Greek islands are connected both by plane and by ferry. Trips by airplane are not direct, though. You first need to board a plane to Athens and from there change your route.
So, if you're short of time, this is not exactly the most convenient way to get from Santorini to Crete or from Crete to Santorini. However, it's definitely an option if you don't enjoy sea travel.
Santorini To Crete By Ferry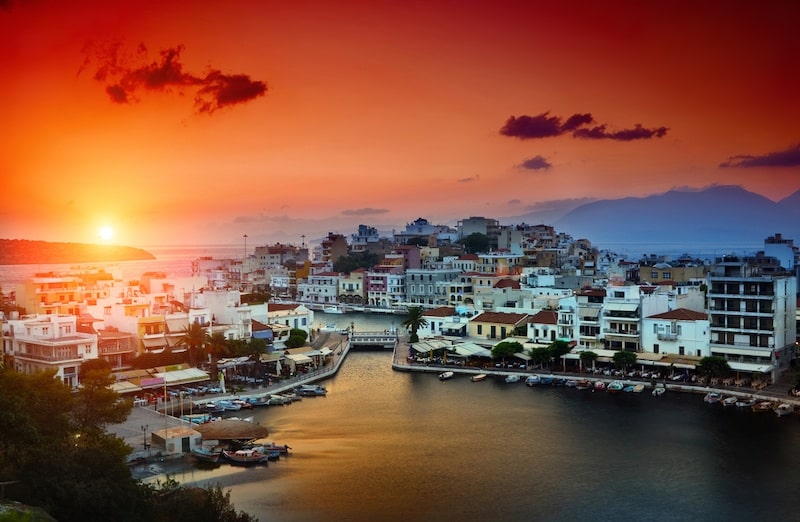 Instead, boats depart all year round from the port of Heraklion in Crete, while seasonal vessels are traveling from or to the port of Rethymno, with stops on several other Greek islands, too. Traveling from Crete to Santorini by ferry or vice versa is probably the best and most popular way to travel between these iconic islands.
How Many Ferries Go From Santorini To Crete?
There is a daily ferry from Crete to Santorini and a ferry from Santorini to Crete. This ferry connection goes back and forth between both islands every day. However, in the high season (between April and October), there are more options and up to four ferries from Crete to Santorini and back each day.
From November to March, the frequency can be significantly reduced. During very windy days, ferry connections are often interrupted, too, so keep that in mind.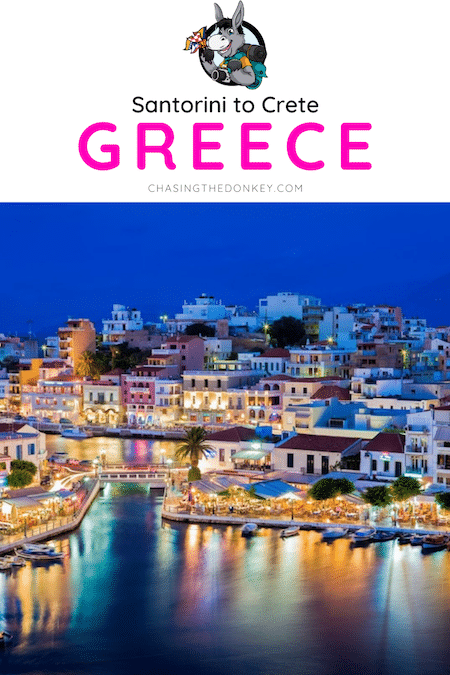 How Long Is The Ferry From Santorini To Crete?
A day trip from Crete to Santorini or the other way round can take just 2 hours if you're traveling with a fast ferry and around four if you choose a regular (and slower) ferry.
The fastest option is Champion Jet which will take you to your destination in about 2 hours. The ticket can be up to 80 euros in a first-class seat, but you really save up on time. Bear in mind that fast services are much subject to cancellations during harsh weather conditions.
How Much Does A Ferry To Santorini From Crete Cost?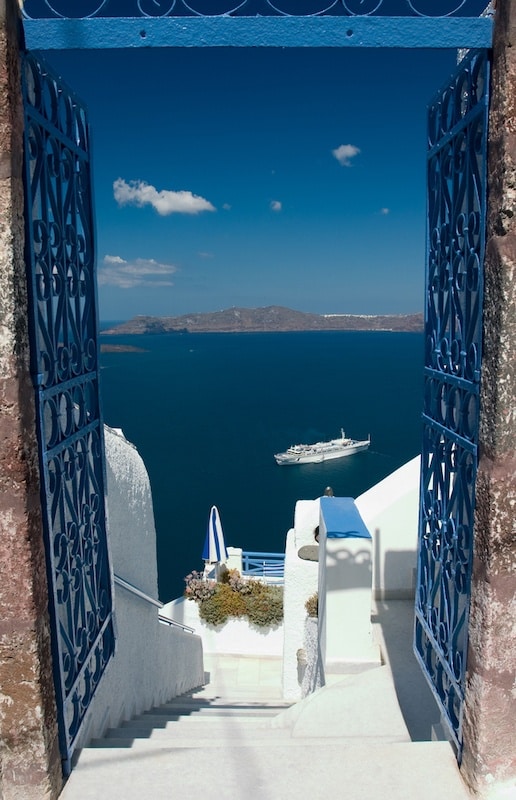 The cheapest (but also slowest) option is Superferry. The trip lasts about 4 hours, but you can get to your destination for half the price of a fast ferry: just 40 euros!
Tickets are usually purchased online, but you can also check with local agents in Santorini and at the port. In Heraklion, it's a good idea to get your tickets at the ferry booth in Heraklion or Rethymnon or have them printed by any travel agent in town.
Which Is The Best Ferry Port?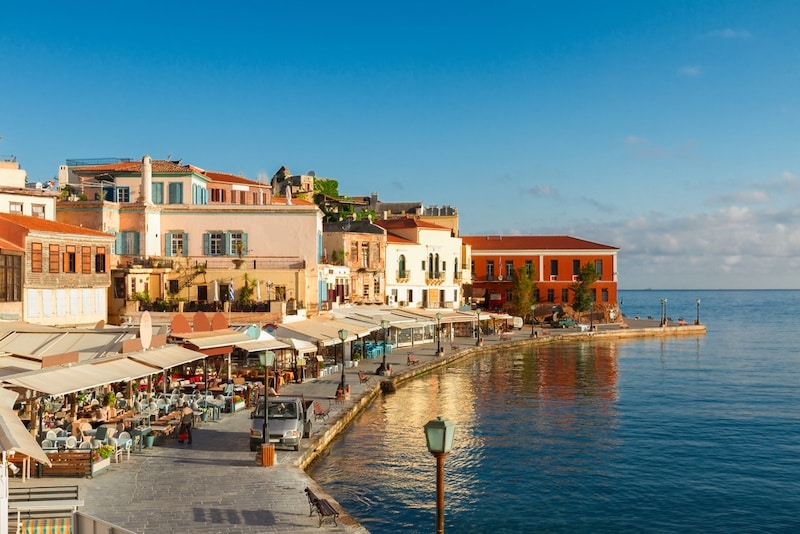 If you're staying in Chania, Crete, you can either take a bus to Rethymnon (closer than Heraklion) and, from there, take your ferry to Santorini. In summer, several companies also sell day trips from Crete to Santorini, which allow you plenty of free time to visit the best of the island.
Instead, if you're staying in Agios Nikolaos, in the eastern area of Crete, and looking for Agios Nikolaos to Santorini ferry options, the best place to depart from is the port of Heraklion.
Organized Day Trips From Crete To Santorini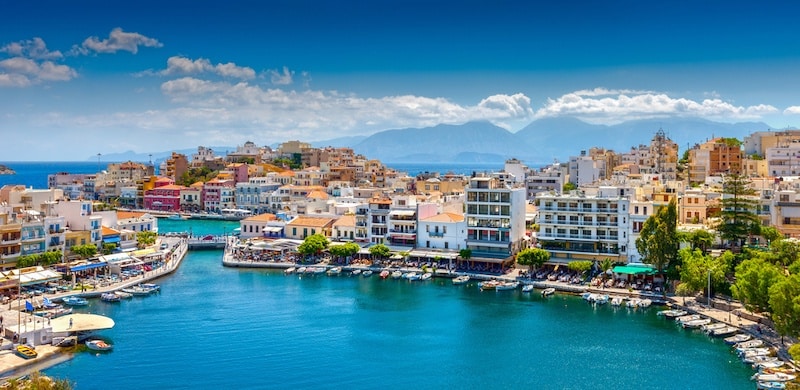 Looking for options on how to travel from Crete to Santorini without any hassle or much planning? Both islands are relatively close to each other and, therefore, you can always rely on a local agent to book a convenient day trip tour.
These tours allow you to trust a professional operator who will take care of every little detail, leaving you free to relax and enjoy some magnificent Greek views.
They will usually pick you up from your hotel, take care of your tickets and other travel documents, and guide you around in Santorini, showing you the most picturesque parts of the island.
Take into account that, even though these day trips are organized privately, you will not be boarding a private boat. Instead, you'll travel on a regular fast ferry from Crete to Santorini, and you'll be there in just a few hours.
On an organized Heraklion to Santorini day trip, you get to spend about 8 hours on Santorini, visiting the capital of the island, Fira, and the stunning town of Oia. There is also plenty of free time to spend on your own or choose another tour to learn more about Santorini.
You can check the Archaeological Site of Akrotiri, visit some Santorini wineries, or spend the day visiting the magnificent landscape on the edge of the volcano.
If you're spending time on Santorini this summer, a visit to Crete can be an unforgettable memory… Or the other way round!
As a matter of fact, a visit to Santorini can be easily arranged both on your own or booking an organized day trip. Nothing beats the thrill of organizing the trip on your own. And it can be an excellent thing to do when traveling solo or with just a few friends.
If you travel with the family or prefer some more structure and organization, a Crete to Santorini day trip can be the best way to discover a fantastic and totally different Greek island having everything taken care of for you.
Share