We may earn commission from affiliate links →
Euros In Croatia – What Currency To Use In Croatia
Croatia just transitioned from our previous local currency, the Croatian Kuna, to the european euro. This guide will explain what is now the currency in Croatia and how to pay for things while in Croatia now that we are a part of the eurozone.
EURO IN CROATIA CHANGEOVER
Starting January 1, 2023, Croatia stopped using Croatian Kuna and adopted the use of the euro. Prices in Croatia are displayed in euro and Kuna, which started in the summer of 2022, but you must pay for things in only euro from Jan 14.
What Is The Exchange Rate From Kuna To euro
The fixed conversion rate of Kuna to euro is established at 1.00 EUR = 7.53450 HRK.
Dual Circulation
Dual circulation ended on January 14th. If you have Kunas from a previous trip, these can be exchanged for euros at banks in Croatia until the end of 2023.
What Is The Currency In Croatia – What Currency Is Used In Croatia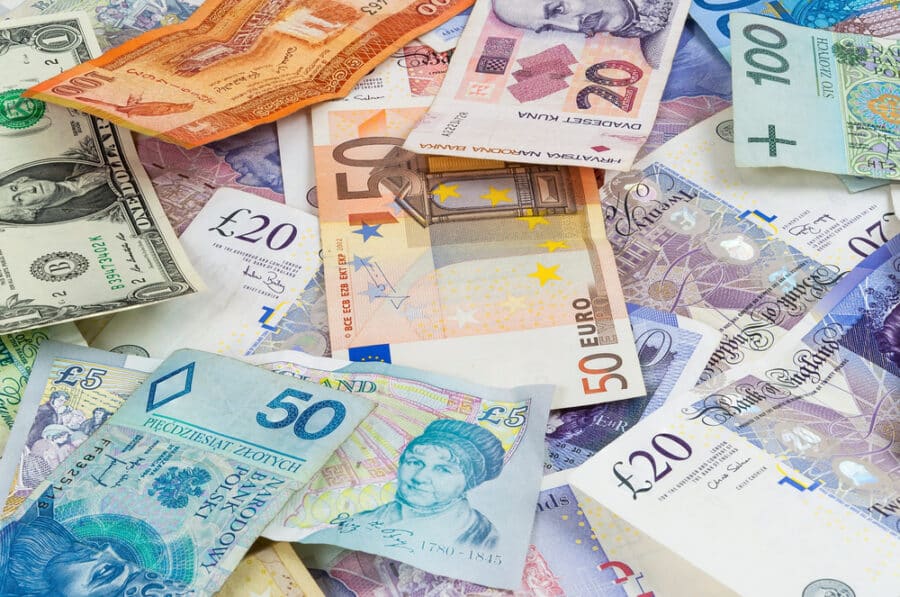 As Croatia is a member of the european Union, many people coming on vacation to Croatia ask this question what currency is used in Croatia? As of January 1, the official currency in Croatia is the european euro, also shown as EUR; each euro is divided into 100 euro cent coins.
It used to be the Croatian Kuna until December 31st, 2022.
Can I Use Dollars & Euros In Croatia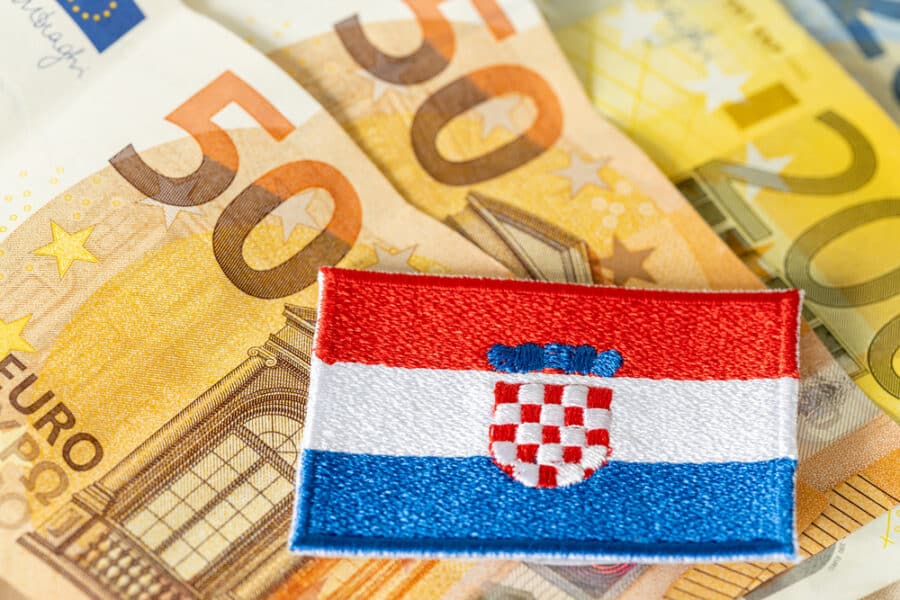 Since Croatia heavily relies on the tourist dollar (or euro), many shops and small tour operators will take your American dollars if they are desperate not to lose the sale to someone else. Though be prepared, the exchange rate they give you will be horrendous, and your change will be given to you in euro.
Do They Accept Euros In Croatia – What Is The Currency Of Croatia
YES! Finally, you can use euros in Croatia, now that the official Croatan currency is the euro.
Cash Or Credit Cards In Croatia
In short, debit and credit cards in Croatia are accepted widely. Bring them; they are safe to use. ATMs are located on practically every corner (though less so on the smaller islands).
When you start to use the ATM, you'll be asked to select your language, and English is always one of the options.
Just be warned you will not be able to use them to pay for small things like an espresso coffee – you will need cash.
Cash Or Credit Card In Croatia
Everyone is always wondering if they should bring cash or a debit/credit card on vacation to Croatia.
After 21 years of traveling to Croatia, I can say you should use both. You will need a combination of the two.
As I mentioned above, you will need cash for small purchases, though I must also warn you that if you only have cards – ask before you sit down and enjoy your cocktails and dinner to be sure the place accepts cards.
Tipping In Croatia – Cash Or Card
If you want to leave a tip, you could round up the bill and tell them you don't want the change, which would be very appreciated. In higher-class restaurants, e.g., fine dining, the most common amount is to leave 10% – 15% of the bill total as a tip if you feel the server deserves it.
That said, how do you pay your tip? Cash or card?
If you're paying the bill by card, you won't find the facility to leave a tip this way, so you would have to leave cash on the table for the waiter instead.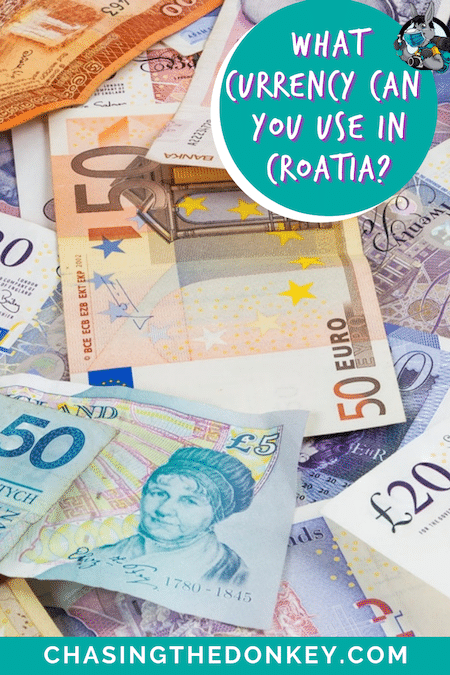 Euro Denominations
The euro is divided into cents and, like all currencies, uses a combination of coins of note.
Croatian euro banknotes are found in the following denominations:
5, 10, 20, 50, 100, 200, 500 – although I have not yet seen a 5oo in Croatia!
Croatian euro coins come in eight denominations:
1, 2, 5, 10, 20, and 50 cents, and 1 and 2 euros.
All these coins are legal tender in all countries of the eurozone.
Where To Get euros In Croatia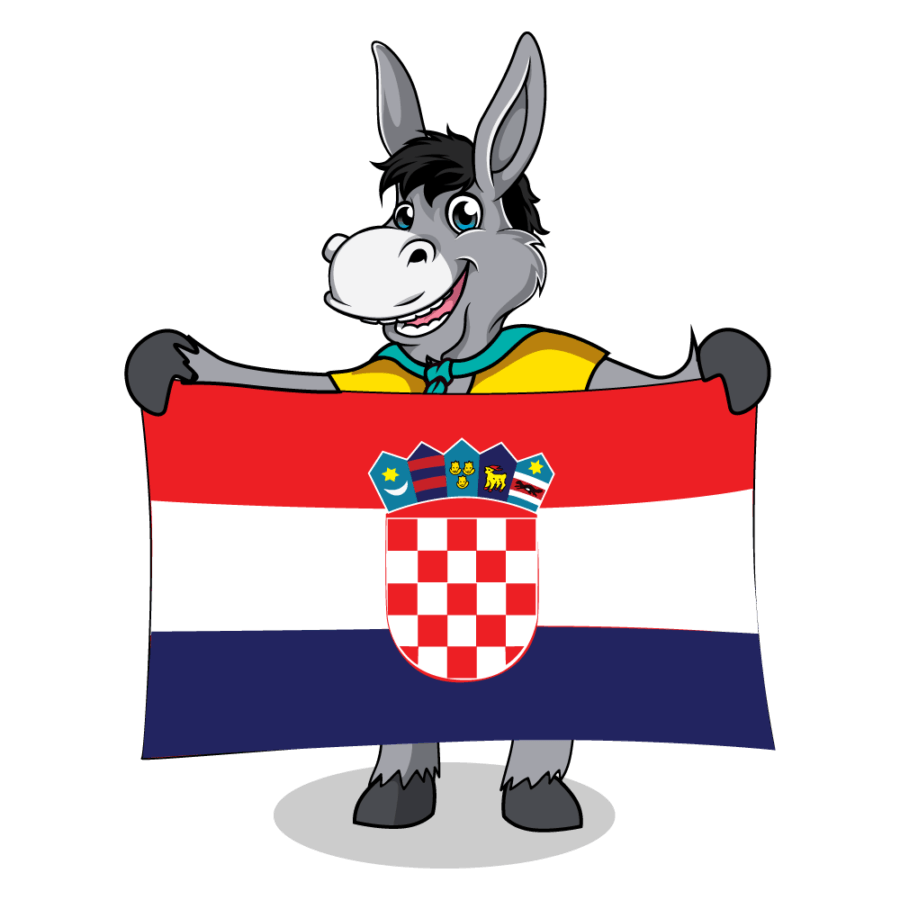 It is always nice to have cash on you when you land in a new country – that said, you'll easily find ways to get euros in Croatia.
Exchanging money in Croatia is very easy; you can withdraw cash from ATMs or at one of the many money exchange points which are located all over the country. You'll find them in city centers and shopping malls.
Croatian euro Coins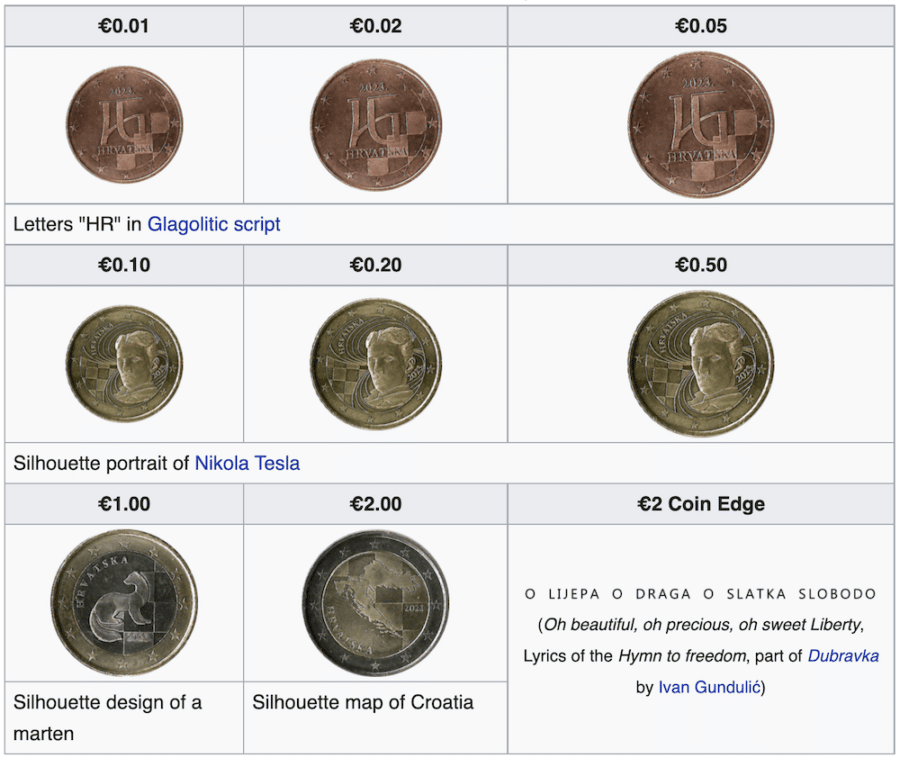 Is Croatia Expensive
Yes. If you're wondering, "is Croatia a cheap place to travel" I am sorry to say that you have missed that boat; it is no longer cheap unless you compare it to Paris or New York.
Compared to its Balkan neighbors, the prices in Croatia are much higher. Especially in places like Dubrovnik, Split & popular islands.
MORE CROATIA TRAVEL BLOGS
Share