If you're in Greece and you fancy heading over to check out the wonders of Croatia, it's a fantastic idea. Or, maybe you are wondering how to catch Croatia to Greece ferry.
Of course, you could fly between Greece and Croatia. That would be easier, faster, and possibly cheaper if you could find a low-cost fare at the last minute. But if you prefer to travel along the water & check out the passing scenery, why not take the ferry?
Now, this is where it gets a little complicated.
There are no direct ferries between Greece and Croatia, BUT you can take the ferry from Greece to Italy and then to Croatia. It sounds long-winded, but it's a very smooth process, and you'll be able to chill out en route.
The journey time depends upon the service you choose and the time of year, but you're looking at somewhere between 10-16 hours, with a waiting time of around 2 hours in some cases. However, remember the time differences – Greece is one hour in front of Croatia, so be sure to factor this in when planning.
TRAVEL COMPANIES WE USE AND TRUST
Ferries From Greece To Italy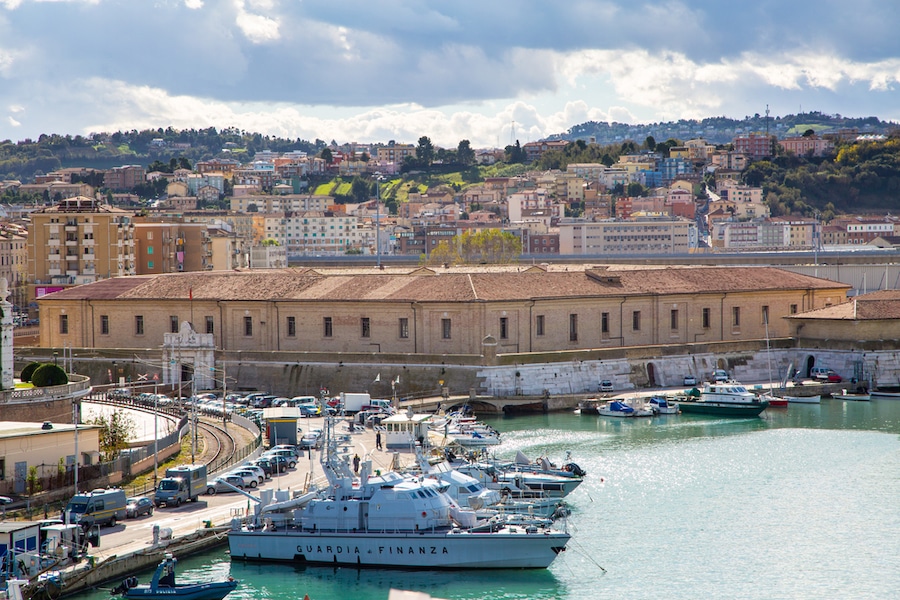 There are several options for ferries you can take from Greece to Italy, and it depends on where you want to travel from. To make things easier, if you're on the mainland, you will typically travel from the port of Patras and over to either Ancona or Bari in Italy.
From there, you can take your connection ferry over to Croatia.
FERRY COMPANIES OFFERING THIS SERVICE
Minoan Lines
Grimaldi Lines
Anek Superfast
Ventouris Ferries
Services usually run all year round, although you will usually find that there are far fewer crossings in winter than in summer. Poor weather can also cause services to be canceled at short notice.
Ferries From Italy To Croatia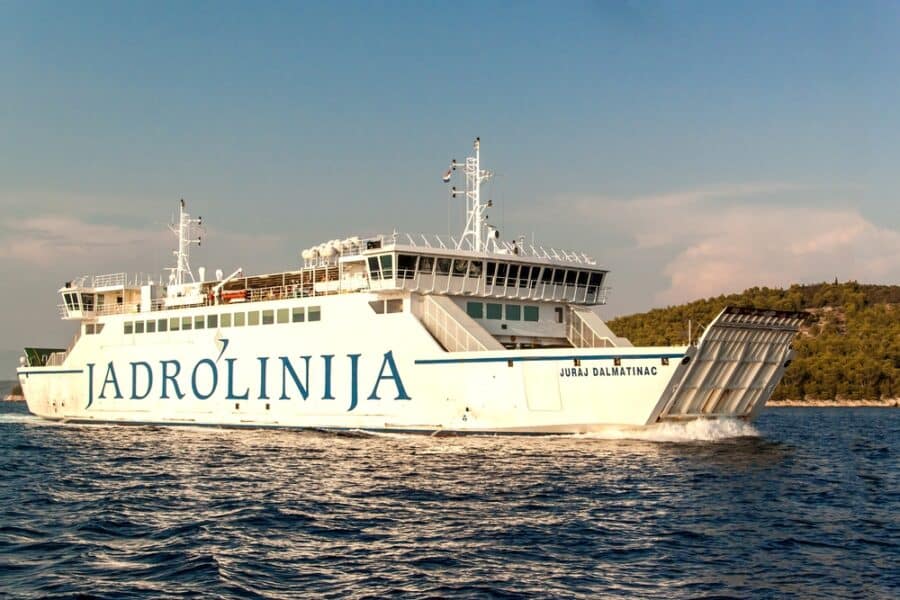 Once you arrive in Italy, you can take a further ferry to Croatia. The most popular option here is from Ancona to Zadar or Split, or you can travel from Bari to either Dubrovnik or Split, which is a new service for 2023.
Services take between 9-12 hours, and many sail overnight. You can book a cabin of either 2 or 4 berths for extra comfort, but if you don't want the added expense, you can book a reclining seat in the public area. Many amenities are also on board, such as restaurants, shops, and a children's play area.
Jadrolinija offers an all-year-round service between Ancona and Split, and SNAV offers sailings during the summer months.
A few other options include:
Trieste to Rovinj, Porec, and Mali Losinj
Cesenatico to Mali Losinj, Rovink
Pesaro to Mali Losinj
CROATIA TO GREECE FERRY FAQS
What companies offer ferries between Greece and Croatia?
Between Greece and Italy, you can use Minoan Lines, Grimaldi Lines, Anek Superfast, and Ventouris Ferries from Greece to Italy. Between Italy and Croatia, you can use Jadrolinija and SNAV.
How long does the crossing take?
Between 10-16 hours, plus waiting time between ferries.
How much does a ferry between Greece and Croatia cost?
The combined cost of both ferries costs an average of 245 Euros; you may be able to find cheaper deals if you book ahead of time – always recommended. You can book tickets online or from the port.
If you book a cabin, your cost will be higher.
What is the ferry distance between Greece and Croatia?
Depending upon where you travel to and from, you're looking at an average of 676 nautical miles.