This is the best and only guide that you need to know when is the best time to visit Croatia – written by two locals who have lived in Croatia for more than ten years!
Croatia has gotten increasingly popular as a tourist destination in Europe over the last decade that I have been living in Croatia, and it's not surprising!
There are stunning white sand beaches, gorgeous islands with a Mediterranean feel, beautiful lakes and woodlands, and lively historic cities to explore.
There's not much you can't do in Croatia, so it's also an excellent destination for families looking for somewhere with a range of activities to keep everyone happy. Whether you want to be rafting down rivers, hiking in the mountains, or sunbathing on the beach – Croatia is the place to go.
But before you start packing your bags and buying plane tickets, it's worth considering what you want to do on your holiday so you can figure out the best time to go.
Croatia Travel Seasons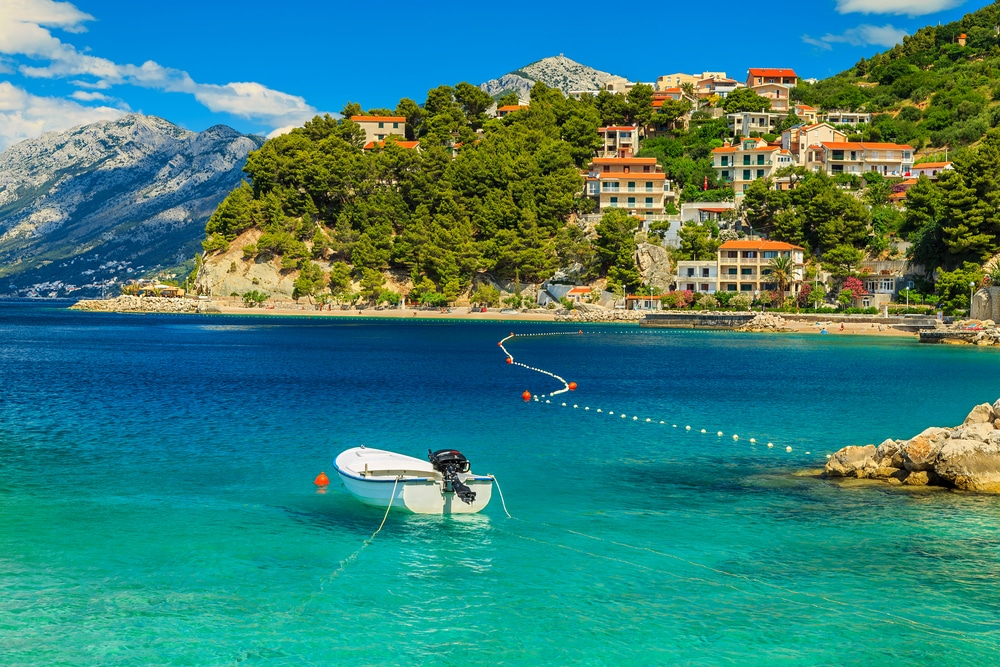 Most people consider the summer months the best time to visit Croatia. It can get quite hot in summer, but the sunny weather and soaring temperatures are perfect if you plan to sunbathe for most of your holiday and drink cocktails on the beachfront.
On the other hand, spring and autumn have their appeal. While winter can get quite cold, spring is mild and sunny, and autumn is far less crowded, thanks to everyone heading home after the peak summer season.
It's also worth remembering that the coast is always warmer than inland, even in winter. At this time of year, the coast of Croatia is worth visiting as long as you're more interested in sightseeing than sunbathing and you don't mind putting up with occasional rain.
That said, one major drawback of visiting in winter is that you can't guarantee things will be open. Local business owners tend to take time off in the winter when there aren't many visitors around, so it's not unusual for hotels and restaurants to shut down in areas that rely on tourism.
Temperatures In Croatia Throughout The Year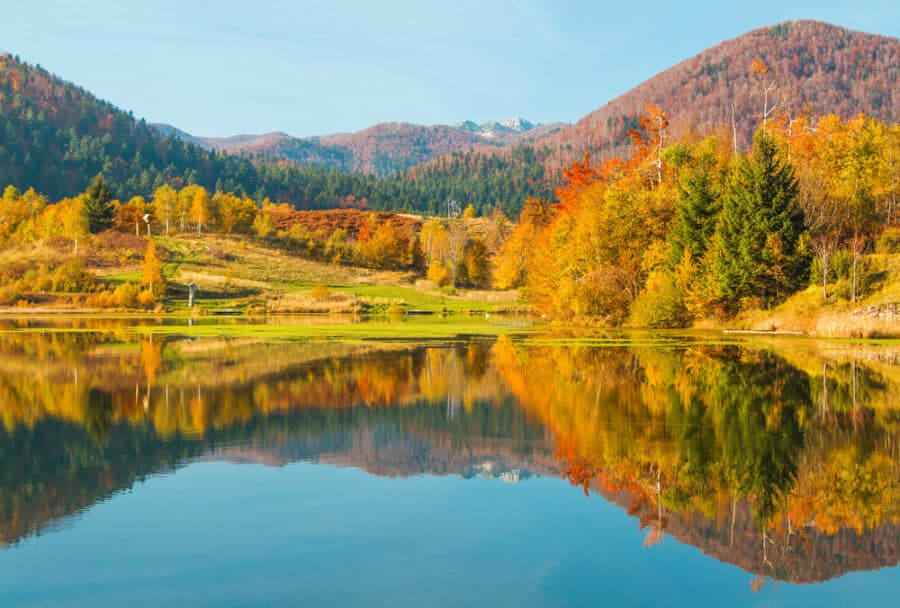 Temperatures vary a lot depending on where you are. To get an idea of the difference in average temperatures in Croatia between the coast and inland, let's have a look at the temperatures during the year in Split and Zagreb.
Once you know Croatia's temperatures by month, it'll be easier for you to decide when the best time to visit is.
December & January Temperatures
To start with, December and January are the coldest months of the year, with lows of -2 degrees and highs of 5 degrees in Zagreb. It's a fair bit warmer along the coast, with lows of 4 degrees and highs of 12 degrees in Split, but it's definitely not ideal beach or sightseeing weather.
February & March Temperatures
February is slightly warmer, but it's worth waiting until March when temperatures rise considerably. It's still chilly in March, with lows close to zero degrees in Zagreb and highs of about 15 degrees even on the warmest days in Split.
April, May & June Temperatures
Ideally, you want to be visiting Croatia in April, May, or June. These are the most pleasant months temperature-wise, with highs oscillating around 20 to 25 degrees and lows of about 7 in April and 14 degrees in June in Zagreb. The coast is warmer again, with highs reaching almost 30 degrees by June and lows staying above 10 degrees throughout April, May, and June.
July & August Temperatures
In July and August, temperatures don't drop below 15 degrees in Zagreb, and warm days reach almost 30 degrees. On the other hand, Split doesn't get cooler than 20 degrees, and super hot days reach over 30 degrees.
September, October & November Temperatures
September and October are mild but still holiday-worthy. Split still has highs well over 20 degrees in September, with a slight drop in temperature happening in October, and even the coldest days don't drop much below 15 degrees.
There's a noticeable difference in temperatures in Zagreb, though, with lows of 12 degrees in September and 7 degrees by October. However, there are occasional days when the city hits 20 degrees or more in September, and highs in October oscillate around 15 degrees.
November is cooler still, and temperatures drop significantly, especially in Zagreb, in the lead-up to winter.
Overall, the best time to go to Croatia is from April to June, or holding off and visiting in September after most of the big crowds of tourists are gone. May is arguably the best month to visit Croatia, and spring and autumn are the best time of year to see if you want to save money and avoid other tourists.
When To Go To Croatia On A Budget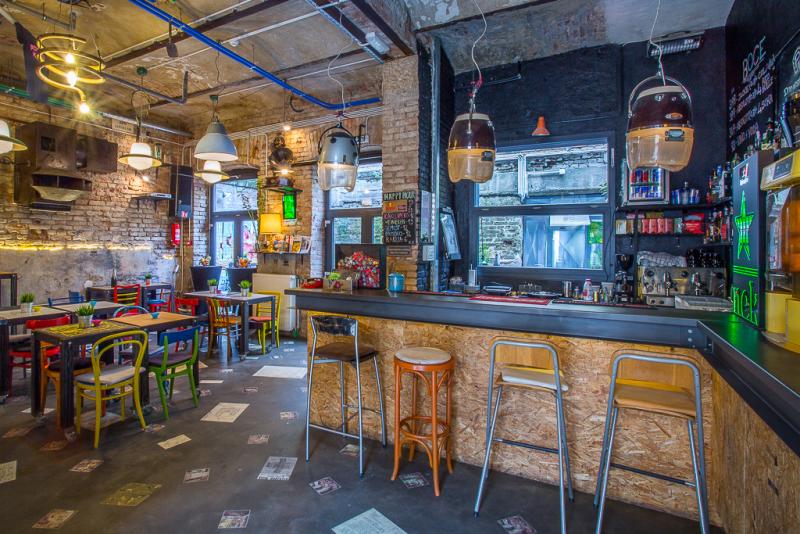 If money is a big factor in your holiday, and you're looking to travel on as little as possible, then avoid Croatia in the summer, when all the cruise ships start sailing in, and tourists from around the globe make their way to the coast to enjoy the sun and sand.
It has to be said that Croatia isn't a seriously expensive destination, which is part of why it's so attractive compared to other countries in Europe, but prices definitely go up in summer.
Late spring and early autumn are great times to visit Croatia without making a big dent in your bank account. The weather is warm in late spring, and businesses are starting to open back up after the winter, but there aren't many people around, so prices are much lower.
In autumn, things are starting to cool down after the summer, temperature, and crowd-wise, but everything is still open, and it's warm enough, even in early November, to laze on the beach and snorkel.
One of my first trips to the country was in late September back in 2000; I was on a budget without missing out on anything. I stayed with locals and in the occasional small hotel, cooked when there was a kitchen available but still ate out a fair bit, and traveled to all the major tourist destinations (Plitvice Lakes, Zagreb, Split, and Dubrovnik) without having to miss out on adventure sports or sightseeing.
Of course, I made some compromises, like buying a cheap snorkeling set and exploring the waters closer to shore rather than going on a snorkeling tour. Still, I honestly didn't feel I missed out on anything on my Croatia bucket list because of my shoestring budget!
When To Go To Croatia To Party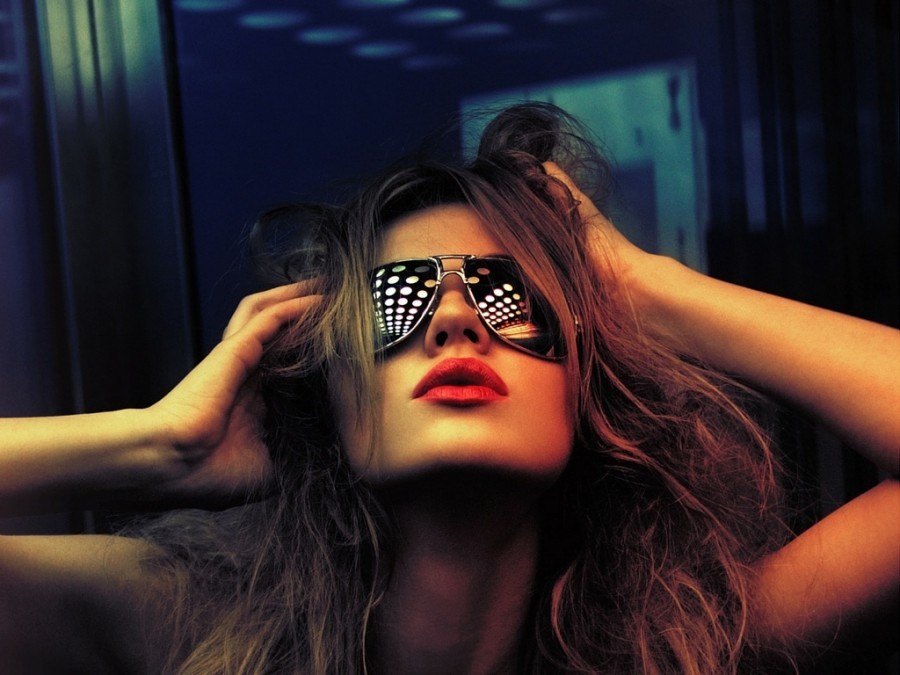 If anyone knows how to party, it's the Croatians. They leave it all on the dance floor, and their enthusiasm will keep you up till sunset more than once!
July in Croatia is when most of the nightlife seekers come. University students have finished their exams and are ready to de-stress and go wild while everyone else starts cashing in their time off from work.
While summer is party season around the globe, Croatians have a way of keeping spirits high year-round. So even if you come outside of peak season, you'll find it hard to avoid the nightlife.
I distinctly remember checking into a hotel in Zagreb in late October to get an early night, only to arrive and find all the locals had shown up for karaoke night!
I've never seen anything like it. Safe to say I didn't make it to bed till after sunset…
Head to Pag, Hvar, Brac, Dubrovnik, or Split if you're solely in Croatia to party!
When To Visit Croatia For Water Sports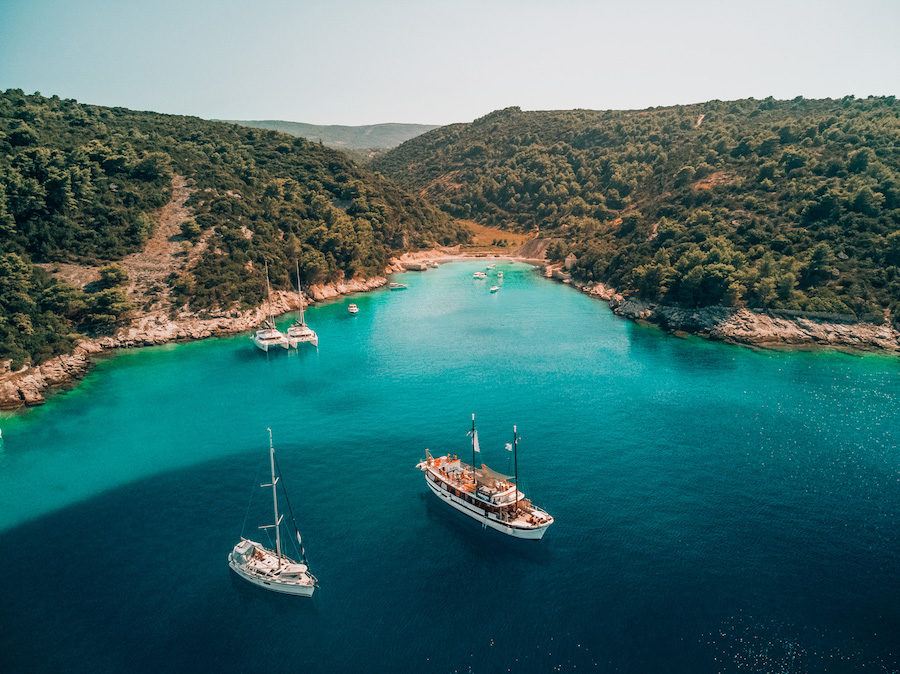 Hello, glorious summer! While late June through to early September aren't as budget-friendly, it's definitely the best time of year to visit Croatia for water sports. The warm Adriatic Sea and unique aquatic fauna will make the water hard to resist!
There isn't just swimming, snorkeling, and scuba-diving, though Croatia is also a hotspot for sailing, rafting, and cruise ships from all over making overnight stops along the coastline.
If you're planning anything crazy, like renting a yacht for a birthday celebration or going island hopping on a private sailing boat, be sure to book way in advance over the summer months, or slots will get full up – one of the biggest drawbacks of visiting Croatia in the summer.
Outside of peak season, island hopping is also a great thing to do; you'll get a whole island beach to yourself off the coast of Zadar in October!
If you're an avid sailor and you want to explore the Adriatic Sea – go sailing in Croatia in September. Lots of sailors will give you this advice, and there's a good reason for it.
The prices of yachts and sailing boats are lower in September as peak season is over, more rentals are available, the sea and marinas are less busy, and temperatures are still great.
September offers sailors a mix of perfect sailing conditions and fewer crowds, all for a lower price!
Best Time To Go To Croatia For National Parks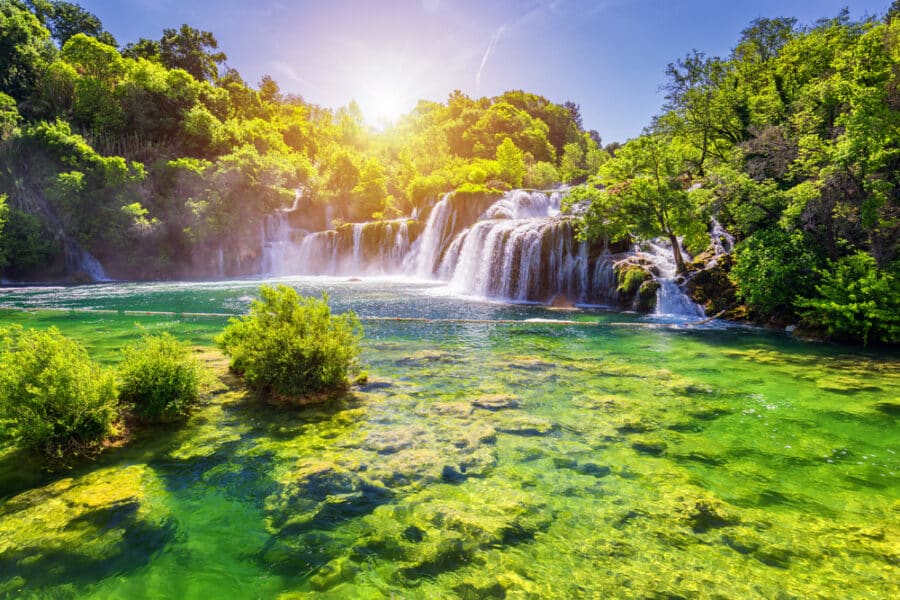 The best time to visit Croatia if you want to visit national parks is spring! It's not as hot as in the summer, which is a relief if you're planning on going on long hikes in nature. There's also very little rainfall in spring, and the lakes and rivers are brimming with water as the winter snow begins to melt.
Suppose you're planning on going to Croatia in April. In that case, it's worth checking the temperatures and rainfall in different areas before deciding what national parks you want to go to, as early spring can be a bit hit-and-miss weather-wise. The weather in Croatia in May and June is much more reliable!
Some of the best national parks in Croatia, and there are loads to choose from, are Krka, famous for its stunning clear-blue waterfalls, and Plitvice National Park, a labyrinth of pristine lakes.
Pack your hiking boots and get ready to enjoy Croatia's incredible national parks without the crowds!
While spring is the best time to visit the country's national parks overall, some might be worth saving until the summer (but bear in mind there will be more tourists around).
Mljet National Park, which is made up of a network of islands off the coast of Dubrovnik, and Kornati National Park, which is an archipelago in the Northern Dalmatia region known as every sailor's heaven are hotspots for watersports, so they're worth visiting in the summer if you want to make the most of the kayaking, sailing, and snorkeling!
Best Time To Go To Croatia For Festivals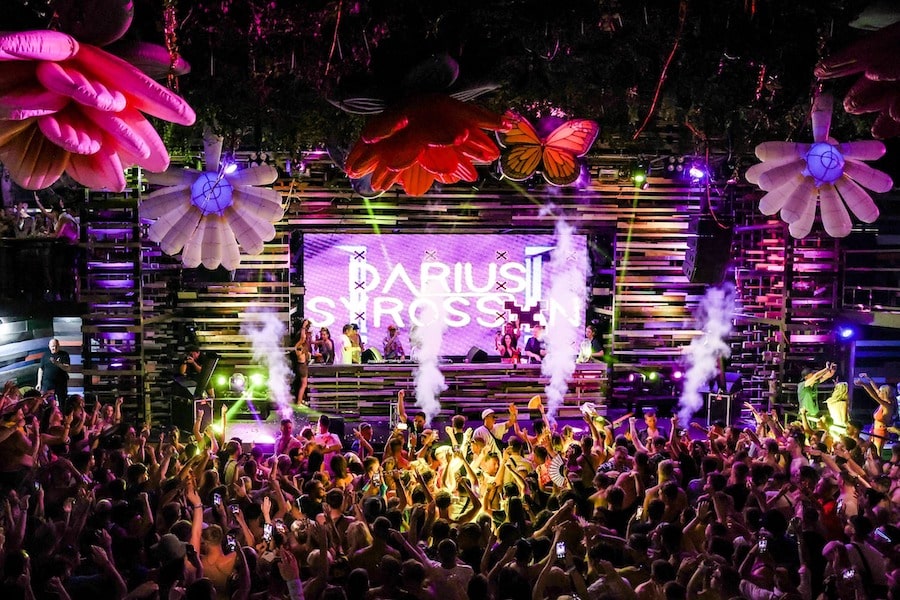 Croatia has a unique culture and heritage, which, mixed with the high spirits of the locals and a few glasses of wine, make their festivals one-of-a-kind. May through September is the best time to visit if you want to dance at music festivals or get an insight into the local culture.
The most well-known festivals are the Nights of Diocletian, the Festival of Flowers, the Dubrovnik Summer Festival, and Zagreb Design Week. They showcase a mixture of Croatia's old traditions and the country's modern flare.
There are also a handful of music festivals across the country in spring and summer, like the INmusic Festival, Sonus Festival, and Hideout Festival.
Whether you want to go raving or take part in strange traditions – Croatia has a festival for you.
Best Time To Go To Croatia With Kids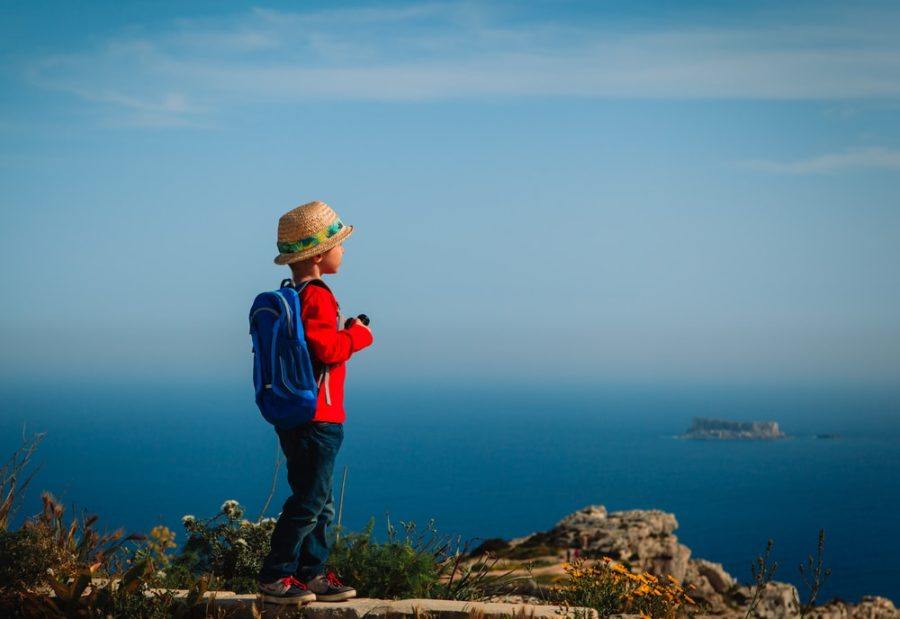 Traveling with kids can be tricky, especially when they're little. The tantrums are often as frequent as the memorable moments, so it's definitely easier to travel to less crowded destinations if you're going with little ones, and being able to keep things affordable is another plus.
But, with school dates and work, it's not always easy to go on holiday outside peak season. Ideally, try and make it in late spring or early autumn, and make the most of a half-term week or Easter holidays if you've got young children; that way, you'll avoid being in big crowds or missing out on activities because everything is booked.
On the other hand, if you're traveling with older kids and you want to do as many activities as possible, summer is the best time to come. It's worth booking things in advance to avoid disappointment and the prices increase, but the weather is perfect for beach holidays and water sports!
The Best Time To Visit Croatia's Major Cities
Sightseeing can be super exhausting when it's really hot, so it's worth exploring Croatia's cities in the cooler months. Generally, April, May, September, and October have temperatures ranging from the mid–teens to early twenties, making them the best months for a city break.
On the other hand, if you really want to experience Croatia when no one else is around, then November to March is the best time. Cities along the coast are cool but pretty mild throughout the winter months, though further inland is definitely colder.
Another date to consider being in one of Croatia's major cities is the 25th of June, which is Statehood Day! Locals unite to celebrate the date Croatia gained independence with cultural events and street parties!
Let's dive deep into the best places to go in Croatia and when!
The Best Time To Visit Dubrovnik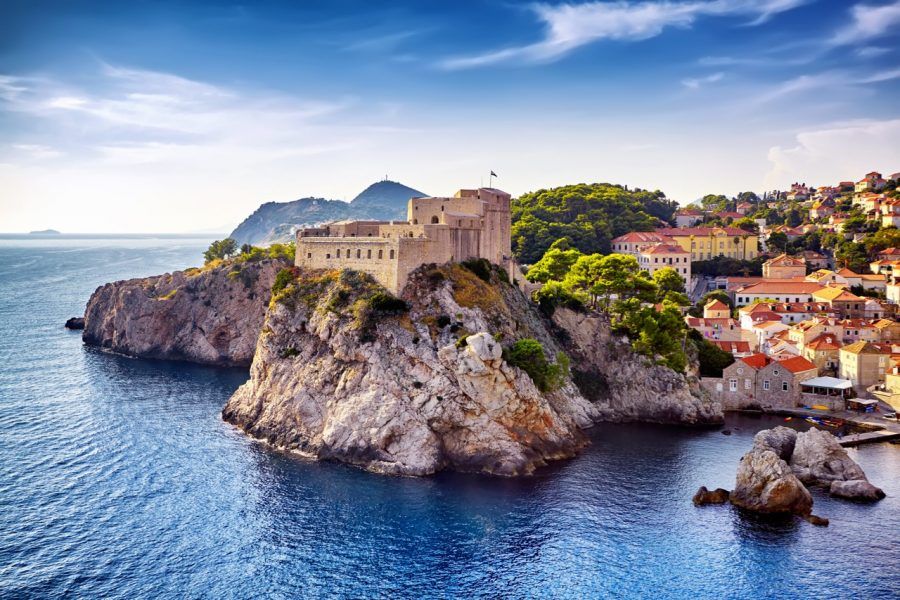 Possibly the most famous city in Croatia, Dubrovnik is as far south along the coast as most travelers go. The city dates as far back as the 7th century and encompasses all the best features of the Dalmatian coast.
The old city walls are a UNESCO World Heritage Site, and as you walk along them, you'll find lots of artsy cafes, restaurants serving delicious fresh fish, and historical spots.
It's worth going on a day tour to Lokrum Island and taking the cable car to Mount Srd!
The best time to visit Dubrovnik is off-season, as it's a super popular destination, and it gets crammed with tourists in the summer. If you're coming to Croatia in May, you're in luck! This is a great time to head to Dubrovnik – it's warm, but the cruise ships full of passengers haven't started rolling in, and hotels won't be booked out yet.
The Best Time To Visit Split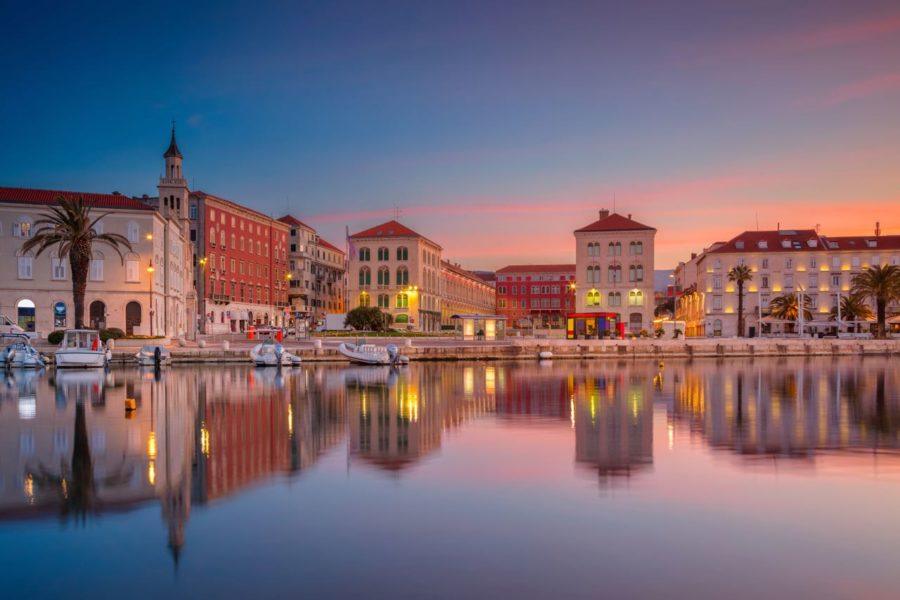 Split is the second largest city in Croatia. The old town of Split is a stunning maze of narrow cobbled streets that lead you to open squares and city beaches.
I'd recommend going in the summer to make the most of the city's beaches, wild nightlife, sightseeing, and outdoor restaurants. Although it'll be busier than other months, the crowds also mean everything will be open, and more events are on!
If you want to experience a unique cultural event, then you could also come for Saint Domnius Day on the 7th of May and celebrate the city's patron saint. There are processions, traditional klapa music, street fairs in the evening, and even a rowing contest!
The Best Time To Visit Zagreb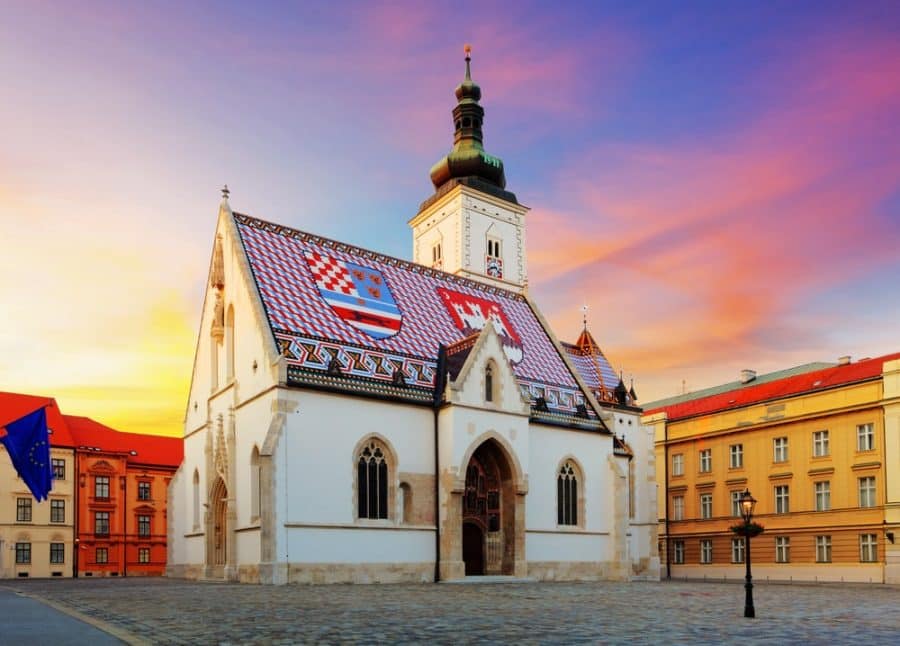 Croatia's capital city is cute and not as big and overwhelming as some of Europe's more famous capitals, like Paris and Milan! It's also much cheaper but still packs a lot of charm and plenty of sightseeing opportunities – making it one of my personal favorites.
It's one of the colder destinations in Croatia, but coming into the depths of winter is still a top option; autumn is pretty cold and rainy. If you can come in late spring (May and June) or early September, you'll enjoy the best weather and have the city to yourself!
The Best Time To Visit Zadar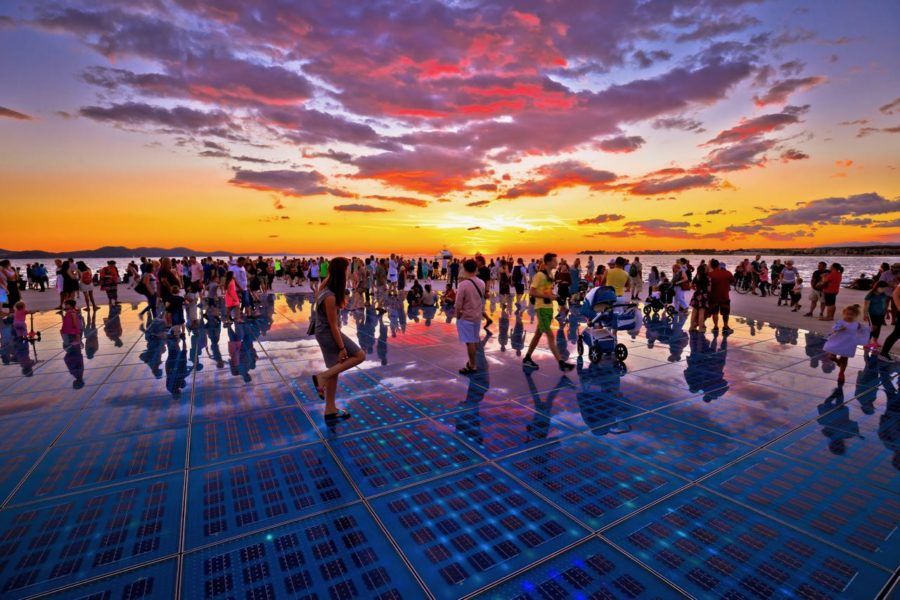 Zadar is less popular than other cities in Croatia, but it's one of my personal favorites as it's where I live. It's surrounded by cute islands with small towns on them that few people visit. The city is riddled with Roman ruins, and it sits at the base of the Velebit mountain range, so there are plenty of hiking trails nearby.
The edge of the city is a long promenade that you can jump off straight into the sea! It boasts some of the best sunsets and is home to the famous Sea Organ and Sun Salutation.
As it's along the coast, the autumns are warm, and there's little rain. You can enjoy sunny weather until early November, but it does get ominous quiet! I'd go in late spring when there are still other people out and about, and everything is starting to open up.
The Best Time To Visit The Coast And Go Island Hopping In Croatia
Croatia has a diverse set of landscapes, and depending on what you want, some seasons are better than others. While hiking in national parks is more enjoyable in autumn, island hopping is a great thing to do in the summer or late spring.
There are about 1,200 islands off the coast of Croatia, so it's fair to say that wherever you are along the Dalmatian coast, you'll be able to reach a little island in the Adriatic with a short boat ride. It's also one of the reasons that Croatia is so popular for sailing!
A great number of the islands are inhabited, so there's a whole island sub-culture in Croatia that is very different from that of the mainland. The islanders are generally very friendly and generous too!
One time I was on a small island off the coast of Zadar, and an older woman came running out of her house and gave me a bag of pomegranates and a smile for no reason!
There's a huge choice of islands you can go to; some are so small they have little more than a lighthouse turned Airbnb on them designed to accommodate the most solitary holidaymakers, others were once the home of Tito's political prisoners, and others attract party lovers thanks to their bustling nightlife!
Whichever island you decide to visit if you're wondering when is the best time to visit Croatia's islands and coast, you've come to the right place.
Best Time To Visit The Dalmatian Coast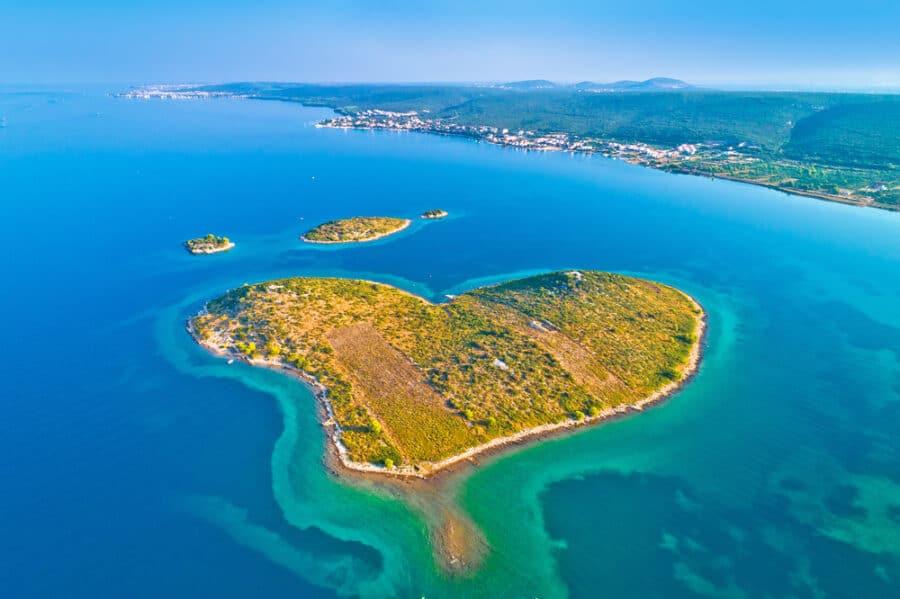 The Dalmatian coast is one of the more year-round, travel-friendly destinations. From warm and mild winters to scorching hot summers, you don't need to worry about the weather when booking your Dalmatian Coast trip.
If you're coming over the winter months, pack light layers and a raincoat, but remember to bring warm clothes if you want to head into the mountainous regions along the coast, as the higher up you go, the more likely there'll be frost and snow.
Spring and autumn have some rainy days, especially in April, September, and October, but they still get a lot of sun, and the drop in temperatures compared to the summer months is no bad thing – July and August really can get too hot!
Over the summer months, it's usual for it to get to 30 degrees throughout the day, and even at night, temperatures rarely drop below 20 degrees. It's not hard to see why you'd be looking to catch a summer tan love coming to Croatia in July and August.
Another thing worth thinking about is the sea temperature. If you're visiting the coast, you'll want to spend as much time as possible in the water, but snorkeling is far less fun when the water is cold, and your lips start turning blue!
From June until October, the sea temperature is consistently above 20 degrees. From November onwards, there's a drop in temperature, but even in January, February, and March, the water doesn't drop below around 14 degrees. If you're used to swimming in the Atlantic, the Adriatic Sea is going to feel more like a bath than a dip in the ocean!
The Dalmatian coast is split up into three regions; northern, central, and southern Dalmatia.
Top destinations along the Dalmatian coast include Zadar (in the north), Split and the islands of Brač (in central Dalmatia), and Dubrovnik and the island of Korčula (in southern Dalmatia).
Best Time To Visit Hvar Island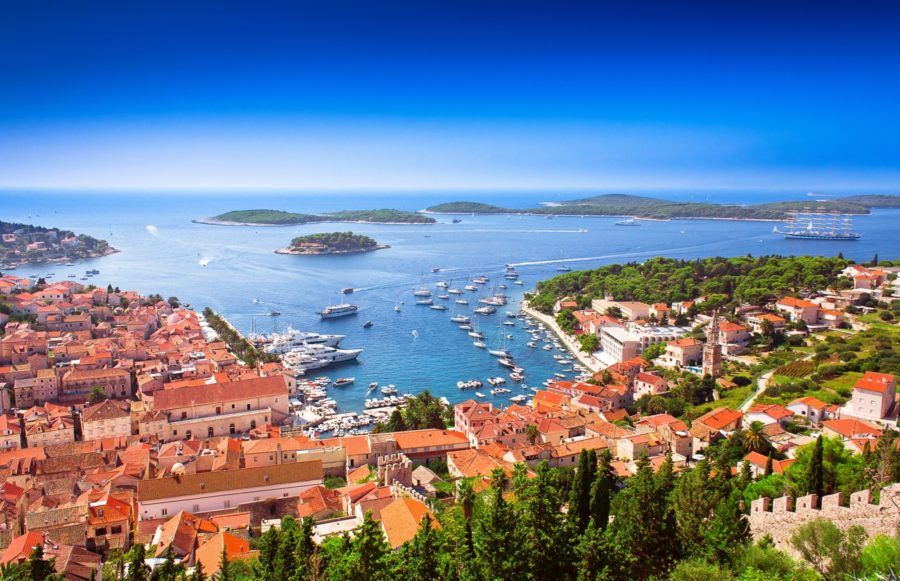 The stunning Hvar Island has a lot of historical sites, like the Stari Grad plains, a UNESCO World Heritage Site, and the Hvar theater, constructed in 1612.
The Illyrians, Greeks, Romans, Byzantines, Croatians, Venetians, Austrians, French, and Italians ruled the island. Thanks to the array of civilizations that have influenced the island, it has a unique and diverse set of traditions that have shaped its people – known to be some of the friendliest and warmest around!
There are a few different destinations worth considering for accommodation, like Hvar Town itself, Stari Grad, and Jelsa. They all have a cute fishing-town feel to them and stretches of gorgeous coast to explore.
Hvar town is the busiest and the most expensive – though it does have the best nightlife and the fanciest places to eat and stay. Jelsa has some charming beaches, though they aren't all sandy, and it's a lot quieter than Hvar.
On the other hand, there are also a handful of small villages you can choose from, like Vrboska, Milna, and Sveta, if you're looking for a peaceful island escape.
Weather-wise, the best time to go to Hvar and the surrounding islands is from June through to October.
With temperatures reaching 30 degrees and sea temperatures reaching 25 degrees in July and August, visiting over the peak summer months is tempting. Still, the prices of accommodation and tours really do skyrocket.
Best Time To Visit Vis Island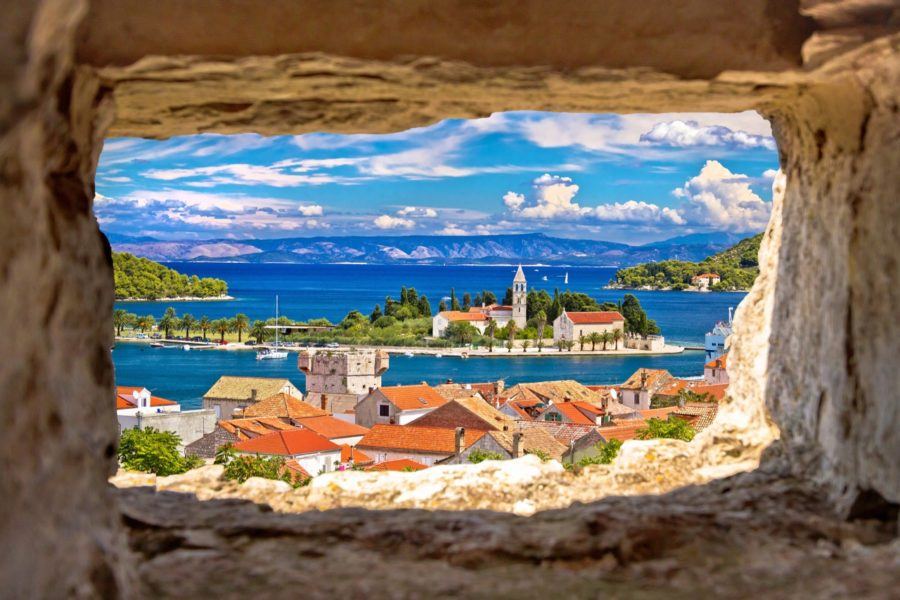 The island of Vis is cute and covered in small towns with a very authentic local feel to them. However, the main reason people visit isn't really the island itself – it's the blue cave of Biševo just off the island's shore that has everyone in a craze.
Curiously the island was the Yugoslav National Army base from 1950 to 1989, during which tourists weren't allowed on the island. Now, the two hotspots around the island are Vis Town and Komiža.
Like Hvar, late spring is a great time to come to Vis if you want to avoid the crowds and make the most of the cheaper accommodation.
Best Time To Visit Rab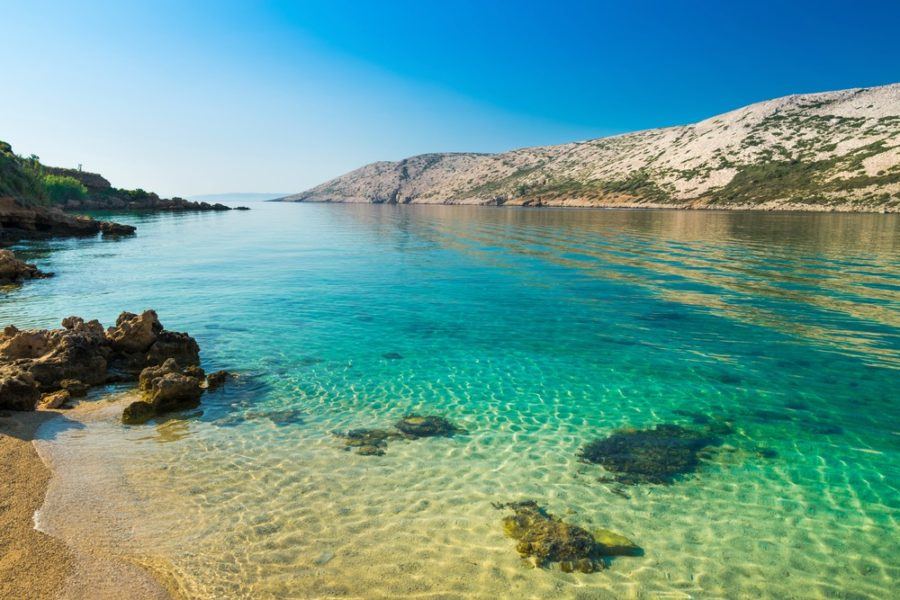 The island of Rab got popular after King Edward VIII took his wife Wallis Simpson here in 1936. It's nestled into Kvarner Bay and popular thanks to its nudist-friendly beaches. According to legend, the tradition was kickstarted by King Edward VIII himself.
Rapska Fjera is the oldest and largest medieval festival in Croatia, and it all began when Rab Town Council decided to pay tribute to King Louis the Great, who freed the island from Venetian rule. It used to last two weeks, but now it lasts just two – from the 25th to the 27th of July. Small artisan stalls and craft workshops pop up around the island's towns, and everyone dresses up and enjoys vast amounts of wine in true medieval spirit!
Rustic and quaint, the towns here are a patchwork of terracotta roofs and church towers. There are plenty of festivities throughout the summer months too, and as it's lesser known than other islands, it's a popular destination for families especially. It's worth coming in peak season when the weather is at its best, or for the festival in late July, the first part of August is also ideal!
Phew, that was a lot, right? I hope you now feel like you know the best time to go to Croatia for what interests you.