Some posts contain compensated links. Please read this disclaimer for more info.
On The Look Out For A Party? Top Spots To Party In Croatia
You might have heard the whispers, but the rumors are true. Croatia is a fantastic place to party, with countless clubs and secret hideaways harboring some immense parties you're not likely to find anywhere else. Think about it: days spent lazing in the sun, chilling on a boat, swimming, water sports, checking out the sights before night falls and the music gets louder. Party the hours away, let your hair down, forget your cares. Everyone will find a suitable party in Croatia.
Throughout the year, you will find various festivals to enjoy, too, including Ultra, Split's top festival, or Ultra On The Beach, held in lovely and vibrant Hvar – as the name would suggest, the party takes place on a stunning beach!
If you need a little help figuring out where to party in Croatia, here are the top spots for partying 'til dawn across Croatia.
Noa Beach Club, Pag Island
Pag Island is known for its vibrancy, as well as the very famous Zrce Beach. During the summer months, several festivals take place here, including Croatia Rocks, Electro Beach, and Hideout. But Noa Beach Club is certainly where it's at! Set on the beach itself, this place is open all day, until 6 in the morning, so you can easily enjoy a party boat during the day, or chill out on the beach, before glamming up and hitting the dance floor at night. Spread across 11 bars, with a large dance floor, there is a tune for you!
Kiva Bar, Hvar
Hvar is beautiful and historic, with a stunning medieval harbor and winding streets. It looks so serene and peaceful during the day… then the sun goes down, and that's when Hvar comes alive! Kiva Bar is a popular starting point for the evening, and during peak summer the party spills out on the steps and down the street, full of people out for a good time. Don't worry if you walk up to the bar and see someone getting smashed around the head wearing an army helmet—that's the prequel to the famous Tequila Boom Boom shot they serve there!
Carpe Diem, Hvar
Once you're ready to move on, be sure to head down to Hvar's pretty harbor and jump on the water taxi to the Island of Stipanska. Here you will find an epic party, probably a party like no other! Carpe Diem is an outdoor club on its own island, and top DJs regularly pay a visit to entertain the masses. The peak summer months see massive crowds here, but that just adds to the atmosphere! One word of warning, though: don't miss the last water taxi back to Hvar. Otherwise, you'll be in for a longer night than you anticipated!

Banje Beach Club, Dubrovnik
A chilled-out beach club by day transforms into an ultra-trendy nightclub by evening, with a huge open-air roof terrace serving delicious cocktails 'till the sun makes another appearance. You might spot a celeb or two here, so keep your eyes open, while the minimalist decor adds to the chic feel of this club. Set on pretty Banje Beach, be sure to check out the sunsets. This is certainly one of the most sophisticated options on our party list!
Boogie Jungle, Korcula
The name alone sounds fun, and that's certainly what Boogie Jungle is! This lounge / bar / club is such a great place to party because it is so laid-back and chilled-out, not at all pretentious like some other clubs can occasionally feel. Located around 3 kilometers from the center of town, there is a shuttle bus there (and back), so you don't need to worry about expensive taxis, etc. There are regular theme nights, so check out if there are any special nights on before you go, such as '80s nights. If you're tired of the same type of club music, this is a great place to head.
Club Deep, Makarska
I'll let you in on a secret. I always forget to mention Makarska when I talk to people about Croatia. I don't know why, though. Maybe it's just my little secret place. You can walk around the markets, playing on one of those inflatable water parks in the sea. So much fun, and so exhausting! In the evening, head to Club Deep, better known as the Rave Cave. It. Is. Immense. This awesome club used to be an old WWII weapons depot! This is definitely a place to dance and drink until you don't know what your name is anymore, in an entirely different setting.
Aquarius Club, Zagreb
A massive venue over two floors, this club is open year-round. It hosts all sorts of different nights, including live music, gigs, and DJ nights. There's tons of international rock music, as well as world music played here, while the DJ sets are often hosted by world renowned DJ's. The two floors generally have different sounds, but come together for big events. Friday nights feature anything, whereas Saturday nights are usually an eclectic mix of the newest house tracks mixed with elektro.
Gallery, Zagreb
Having hosted huge superstar DJ names, such as David Guetta, we can't leave this one out! Gallery is funky, chic, and seriously trendy, although do be aware there is a dress code. If you don't meet it, you're basically not getting in! You might even spot the odd minor celeb while you're there. The club features different themes on different nights, e.g. Fridays are about hip hop and R'n'B, and Saturdays are for house music. If you want to head outside, check out the wooden terrace for a little fresh air, before heading back inside to continue your party.
Alcatraz, Zagreb
It may be rather small, but it's extremely popular. Alcatraz in Zagreb is a fun spot to grab some coffee during the day, but the real fun starts in the evening when the place turns into a bopping bar. Spread out across three floors, each of which has a different vibe and music, this is a fantastic place to party in Croatia's capital. The decor is hip and funky, the staff friendly and fun, the crowd is young and lively, and the drinks are very affordable. Make sure to check out each floor to find your favorite style of music.
Boogaloo, Zagreb
The name is fantastic, the club is too! Around 15 minutes' walk from the central train station, you will find this huge club and live music venue, which used to be a former cinema. There are many different theme nights, so there's something for everyone, including '80s parties, huge DJ shows, international music acts, and house evenings. This is definitely a club for something a little different from your usual club music evenings.
Academia Club Ghetto, Split
If you're after something a bit more out of the ordinary, maybe even weird, head over to Academia Club Ghetto. Situated just outside Diocletian's Palace's wall in the very heart of Split, this place can only be described as cool. Its atmosphere is amazing and addictive, while the bohemian decor will certainly impress the more colorful-spirited party-goers. It's frequently mainly by locals, but you'll always find some tourists check out this vibrant spot as well.
Ultra Europe Music Festival, Split
Mid-July each year sees the mega-popular Ultra Europe Music Festival in Split. If you are a dance music fan, this is the ultimate party in Croatia one for you, with big names heading here every year. Set across four stages, the three-day festival has music, fireworks, light shows, and seriously intense music systems to make you really feel the music, while also being a fantastic experience to boot.
Ultra On The Beach, Hvar
One day only, the day after the Split Festival, 5,000 revelers will arrive at Hotel Amfora Grand Beach Resort to party on the beach and celebrate the summer. If you're looking to let your hair down and enjoy the iconic Adriatic summer vibes, this is the festival you should head to. You'll meet countless new people, possibly some new friends, top up your tan, enjoy the music, and basically have a million memories to remember it by!
Hula Hula Beach Bar, Hvar
Hvar is party city, as many visitors well know. And one of prime examples of Hvar nightlife is Hula Hula Beach Bar. Set right on the beach, this is where you can expect gorgeous sunsets, crazy crowds, groovy tunes, and world-class cocktails and other drinks. Few places on the Croatian coast can match this one when it comes to sunset beach partying among beautiful people.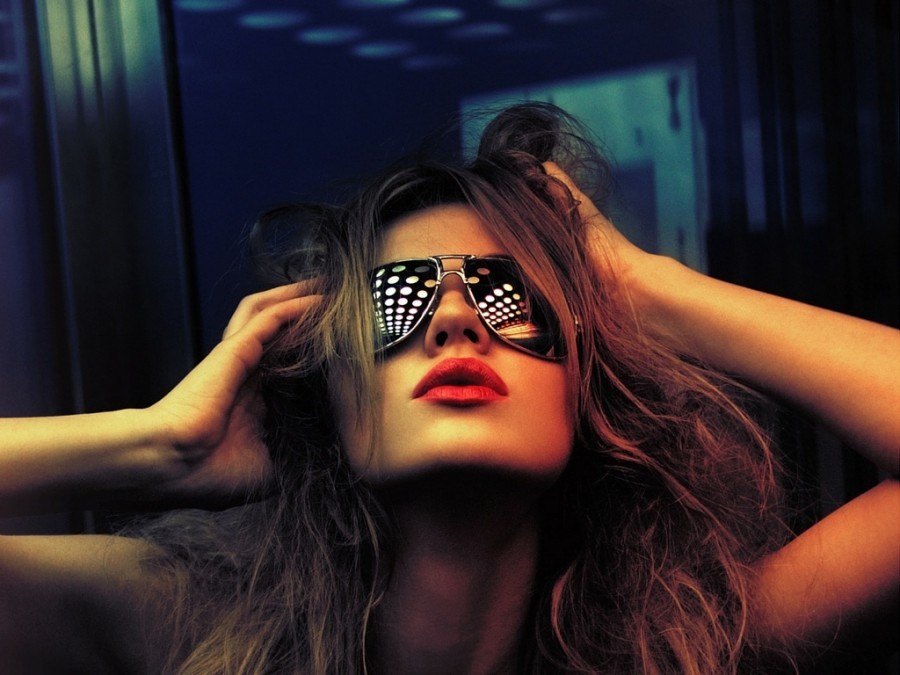 Where Else Can You Party in Croatia?
As a general rule, if you want to check out a few other places aside from the big clubs we have mentioned on our list, these are the main party regions.
Pag Island
The most popular place to party in Pag Island is Novalja, the infamous party beach is Zrće. It's there you'll find four clubs that are open almost all day. The pumping house, techno, and dance music kicks off around 4 pm and goes well past 2 am. During summer, there are several music festivals you should look out for. The big ones include Hideout Festival & Fresh Island Festival.
Tisno
If you're into music festivals, you already know about Tisno, home to the Love International Festival. A big-name line up attracts thousands of party-goers, with the festival held in a very serene and beautiful surroundings. That is, until the music starts! A chilled-out and friendly festival, this is ideal for first-time festival-goers, with eight days filled with the best electronic music and a wide range of fun activities! Held in early-July, tickets sell out fast!

Vodice
Everyone raves on about Hacienda in Vodice. Vodice is a town in the Šibenik-Knin County, smack bang on the coast, and has one of the largest clubs in Croatia: Hacienda. They pack in 2,000 revelers in this sexy open-air club. Also in Vodice you can find Hookah Bar, Makina Exit and Opium.
Are you now ready to party in Croatia? If you're looking for places to stay in Croatia, here's a list of the best hostels in Croatia you can check out here.
More Ideas For Things To Do In Croatia
Planning a trip to Croatia? Great, we've got a stack of suggestions, including the following:
Share