We may earn commission from affiliate links →
Best Music Festivals In Croatia For 2023 Guide
Out-of-this-world music festivals might not be the first thing that pops in your head when you think of Croatia, but the country is known for its stellar music scene (and growing pride community), as well as gorgeous shores.
From techno to reggae, small bands to world-renowned musicians, there is a music festival for each concert-goer here. So, here's our list of the best music festivals in Croatia in order from when they occur.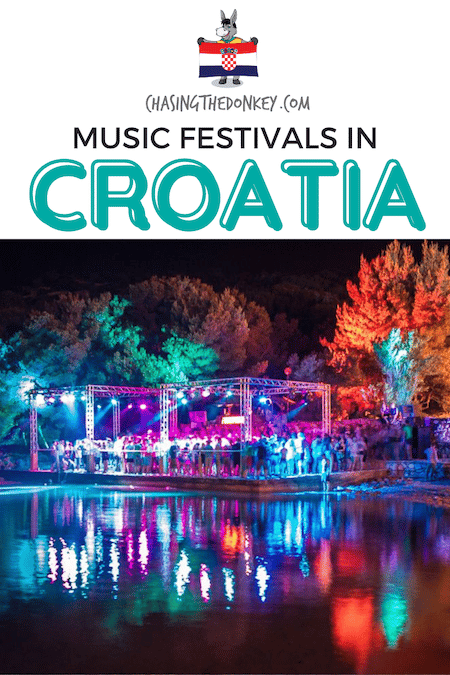 We Love Sound
Put on by the same company that hosts the SONUS Music festival, this one day, indoor, club music & dance event takes place in Zagreb and sells out fast!
When | 1 – 2 January 2023
Spring Break
The Spring Break party is hosted by two of Croatia's biggest clubs, Aquarius and Kalypso. The event is famous for its huge beach parties, insane boat parties, and of course, the heavy-hitting international DJs blasting their finest tracks all night long.
When | 18 – 21 May 2023
Lighthouse Festival – Porec
Enjoy underground electronic music in the charming, coastal town of Porec. "Electronic music on vacation" is the motto of this epic festival. New this year, festival goers will be able to camp on the festival grounds. Of course, there are also local hotels for those wishing to escape the outdoors.
When | 25 – 29 May 2023
Sea Star Festival – Umag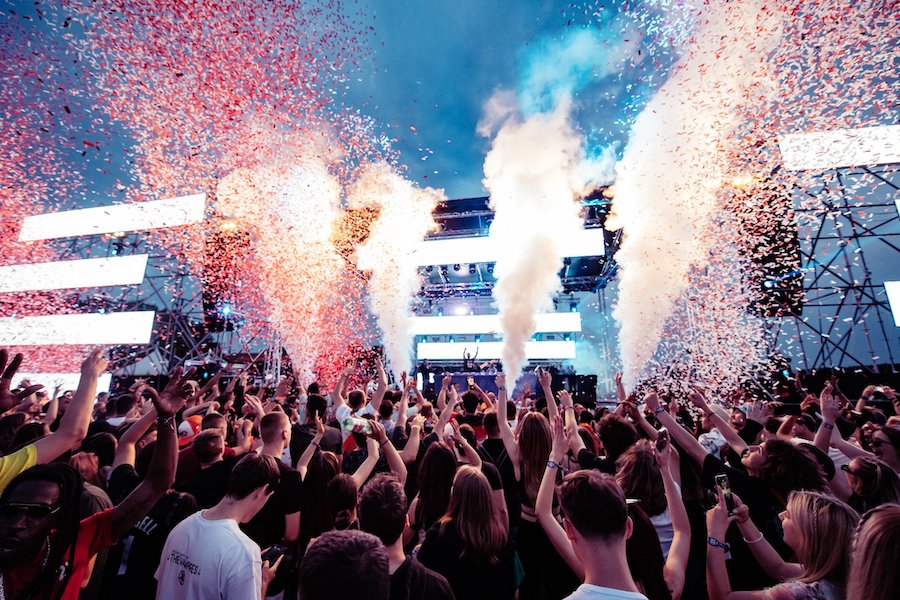 Spend a weekend on the Croatian seaside at Stella Maris laguna in Umag for this epic weekend of electronic music.
This international festival features multiple stages along the stunning turquoise waters of the beautiful lagoon. Enjoy different musical genres at various stages, including hip-hop, trap, techno, house, reggae, rock, and bass.
When | 26 – 27 May 2023
Zagreb Pride – Zagreb
If you like your festivals big and bold, Croatia's best destination is Novalja, on the Island of Pag. Many people consider this the Croatian version of Ibiza. Tickets are limited for most of the festivals, so it is recommended you move fast when booking them as well as arranging your accommodation and music festival transfers.
When | June 2023
INmusic Croatia
Award-winning musicians like Queens of the Stone Age, the Kills, and Alice in Chains are just a few major bands who've performed at INmusic before.
Every June, thousands descend upon Croatia's largest open-air festival on Youth Island. This unique venue is an island in the middle of Lake Jarun in the country's capital Zagreb. The festival specializes in all-around loved music and is sure to be a hit.
When | 19 – 21 June 2023
Hideout Festival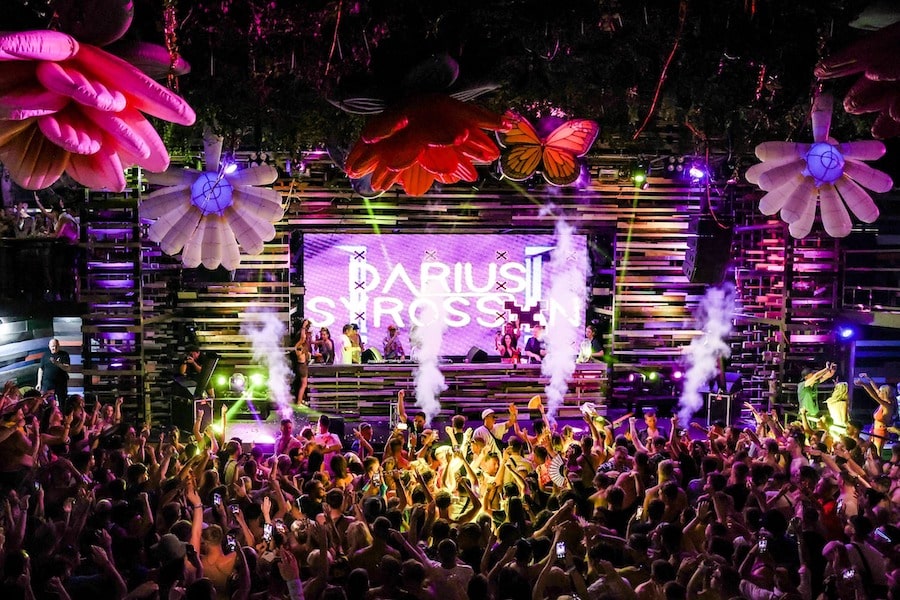 Hosted in late June, Hideout Festival is Croatia's hottest electronic festival and one of Croatia's best music festivals all-around. Headliners include Andy C., Chase & Status, Hannah Wants, and Skream.
Whether you want to throw down at the pool, the beach, or on a boat sailing on the Adriatic Sea, Hideout has your venue covered. Be prepared for five days and nights of unstoppable fun, food, scenery, and electronic music.
When | 25 – 29 June 2023
Suncebeat
Suncebeat commenced in 2010 and has thrived since its beginnings on the beautiful Dalmatian coast. This lively festival will provide you with a unique festival experience and has somewhat of a carnival feel, which will keep you entertained with its progressive music and chic party-goers.
The Suncebeat festival runs each July and will showcase the world's best international DJs, including Kenny Dope, Dan Shake, and Roger Sanchez. Snap up your tickets, book your flights and secure your Suncebeat transfer here.
So, whether you're looking for a more down-to-earth festival or want to party and rave for five days straight, Croatia should be your destination this summer – and every summer after that.
With various music festivals in Croatia, there is sure to be at least one epic festival to enjoy this summer. You can't go wrong with any of these choices, as most come with Croatian sunsets at the beach. These parties tend to sell out quickly! Grab your tickets as soon as you can, though.
When | 20 – 27 July 2023
Ultra Europe Music Festival
David Guetta, Armin van Buuren, Afrojack, and Steve Aoki are just some of the headliners at the three-day EDM fest. With superior stages and effects, Ultra Europe rises above and beyond when putting on a show.
Split's Poljud Stadium, this festival has grown so much over the past few years that the reach of influence is incredible. People from all over the globe flock here for the best three days of EDM you can fathom.
When | 7 – 9 July 2023
The Love International Festival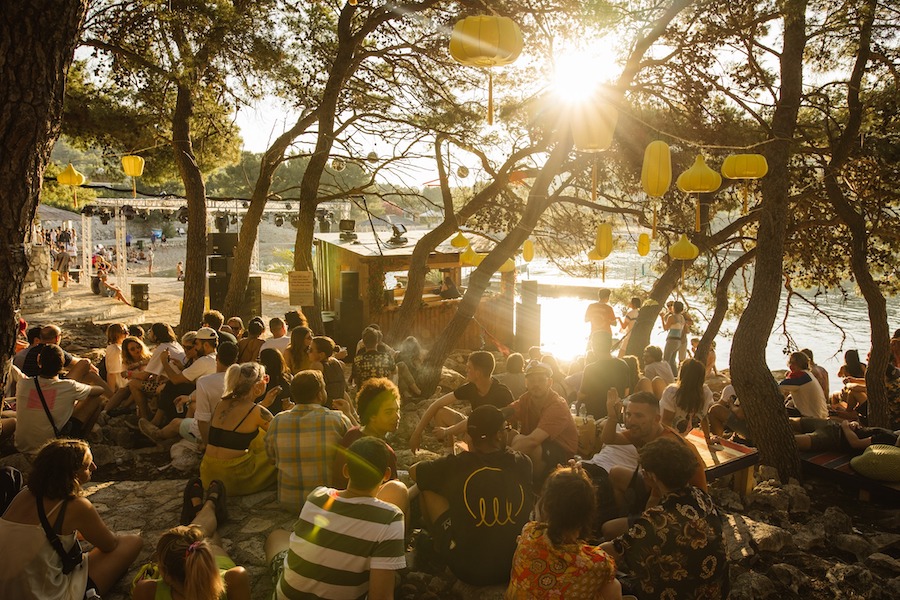 The Love International Festival features amazing underground DJs and producers. The vibes and beats will bring a unique sound to the coast while retaining its laid-back vibe.
The festival is within walking distance from Tisno town center, in a glorious bay with a private sandy beach overlooking a beautiful crystalline sea.
When | 12 – 18 July 2023
Outlook Music Festival
Imagine four days and nights of bass-thumping, heart-pounding bass music at Fort Punta Christo outside Pula. With easy access, shuttles from airports, and cheap tickets, there is no reason not to go to this September music festival in Croatia.
With previous performers such as J Hus, Andy C, DJ Bonobo, DJ Noisia, and AJ Tracey, you will have the experience of a lifetime listening, and dancing, the days away. So, bring your earplugs and prepare for Outlook this year.
When | 27 July – 2 August 2023
MoDem Festival
The Momento Demento Festival features dark Psy and Forest Psy Trance Music. In the beautiful and natural venue space of Mjesto Primišlje in Croatia, festival attendees can chill out to psychedelic sounds and viewing cutting-edge visual and experimental art.
Camping is included as part of the festival ticket, so pack up your gear and get ready for a unique experience!
When | 7 – 13 August 2023
SONUS Music Festival
Three of the country's most renowned clubs host this five-night techno fest. The Aquarius, Calypso, and Papaya will provide you with beverages, beaches, and bass to party the night, and day, away. Also, there are boat parties, which can whisk you to the open waters of the Adriatic for your festivities as well.
This, combined with acts from world-class DJs and performers, is all you need for the ultimate summer beach party.
When | 20 – 24 August 2023
Dimensions Festival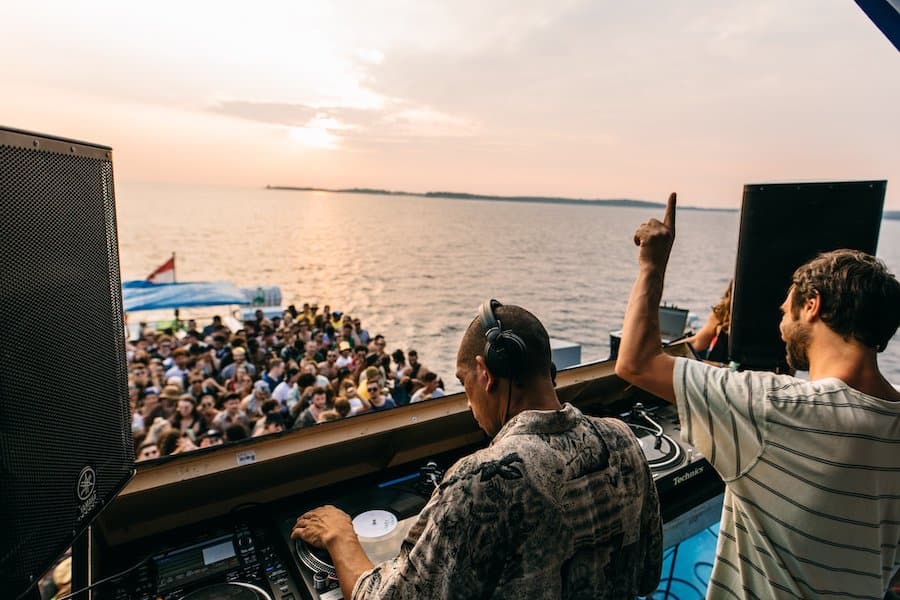 Dimensions is your home for soulful electronic music. It's also the perfect capstone to finish off a summer of music festivals in late August and early-September. With over 120 bands bringing you the best of their best, Dimensions will be unbelievable.
So, if you want to relax on the beach to a variety of jazz, house, or other types of music while experiencing one of the best music festivals in Croatia, this is the place to be this summer. If you'd instead take a private party boat out with your favorite DJ, however, you can also make that happen here. Cap off your summer with the party of a lifetime at Dimensions.
When | 31 August – 4 September 2023
BARRAKUD Music Festival
BARRAKUD is a techno music extravaganza meant to bring people together. Set on Zrće Beach, this midsummer festival wants you to be able to experience each band in its own right. Therefore, there is just one stage where everyone will enjoy each techno masterpiece together.
A brilliant group of performers will take the rave easily through the night. So, prepare your energy drinks and stock up on sleep now because BARRAKUD is known to keep the party going all… night… long.
When | TBD
Fresh Island Music Festival
Those of you more into hip-hop, R&B, and urban track should check out Fresh Island Festival. Held on the island of Pag, this secluded yet huge gathering brings together the best-known and upcoming acts of the genres.
Held in mid-July, world-renowned performers will bring you shows of a lifetime. They pack as much punch as possible into this three-day festival, so come prepared to party day and night.
When | TBD
Black Sheep Festival At Zrce Beach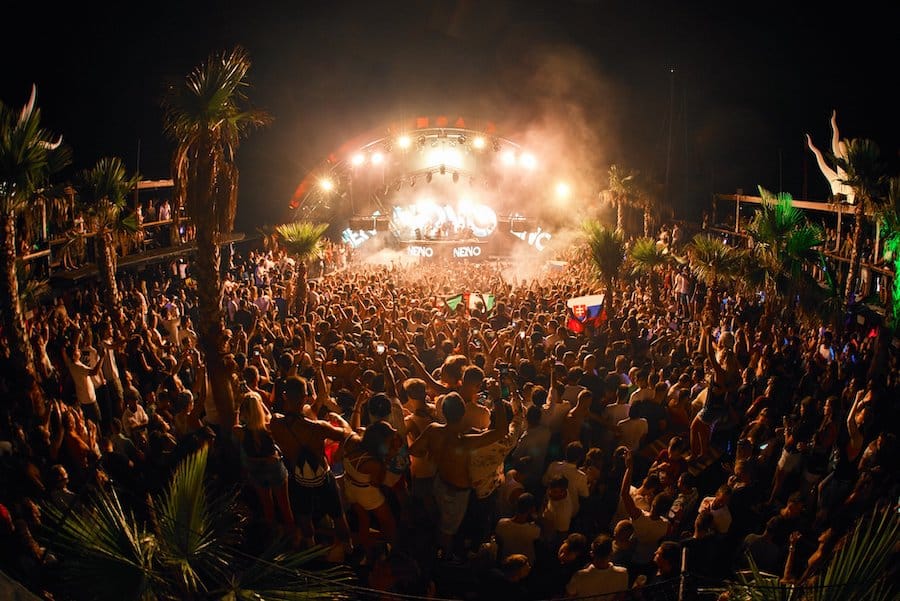 The Black Sheep Festival was hugely successful in its first year in 2016 and again in 2017, 2018, and 2019. Black Sheep Festival will bring together a host of the world's best DJs to Croatia's premier clubbing destination Zrce Beach in Novalja on the island of Pag.
When | TBD
Membrain Festival
The Membrain Festival takes place in the middle of August at the ex-military base on Minerska Bay's beach in Šibenik. It offers a unique experience for bass music lovers and its derivatives, with the best of the up-and-coming artists and labels performing.
Reminiscent of the old school raves while at the same time being in a very relaxed Mediterranean surrounding, this is where you can enjoy the insanity of Membrain's culture clash. For more information about Membrain and to purchase your tickets, click here.
When | TBD
So, the question is… which music festival in Croatia will you attend?
Share