Belgrade Nightlife: Where To Party In Belgrade
Written by Bradley Laubscher.
Belgrade is known as the party capital of Europe, even edging out well-known cities such as Amsterdam and Barcelona for the title.
This is due to the city's fascinating history. During the '90s, Serbia's country was experiencing an immense number of difficulties; the dismantling of Yugoslavia, an inner civil war, US trade sanctions, hyperinflation within their economy, and soaring unemployment rates.
This all meant one thing in the end – people needed an escape from this reality. This resulted in a shift in paradigms on how people lived their day-to-day lives. And despite the multitude of hardships her people had to endure, Belgrade's nightlife went through a massive growth spurt and made the art of nightclubbing a national point of pride.
Visitors to Belgrade city will notice one thing foremost; the beauty of its buildings and its people. Serbia's capital serves a historical role as a traditional meeting place between the West and East part of the Balkans. This has served in its favor by combining both worlds' beauty into one jaw-dropping aesthetic permeating throughout the entire region.
Maybe it's the cheap drinks, the beautiful people, or the myriad amount of entertainment facilities Belgrade offers – it's actually likely a healthy combination of all three. Either way, this is a city one does not simply pass through during your travels through Europe. In fact, it makes an excellent base for exploring other areas of Serbia!
With that being said, here is an in-depth guide on how to properly utilize your time in the Serbian capital. Let us start with one of the best parts of going out – the pre-game!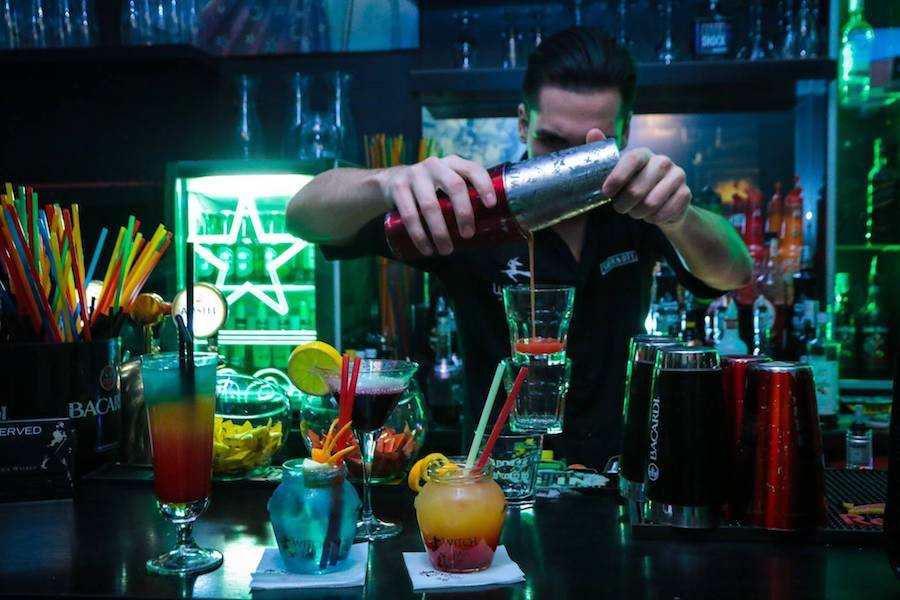 TRAVEL COMPANIES WE USE AND TRUST
The "Warm-Up" Clubs
Warm Up bars are the perfect solution to a problem that has plagued man for eons; how to get a decent level of tipsy without emptying my wallet on the first round?
These bars have cheap drinks and shots, decent tunes, and a promise for a fun evening ahead. The only true downside to them is they are not open late. Most close around midnight or one in the morning at the latest. But this means you have time to get yourself nicely saturated with great booze and fantastic party vibes before you move onwards to the full-time clubs where you can party on until the city starts to bask in the warm glow of the rising Serbian sun.
Below are the two best quality rated and most fun Warm-Up Bars in Belgrade.
Witch Bar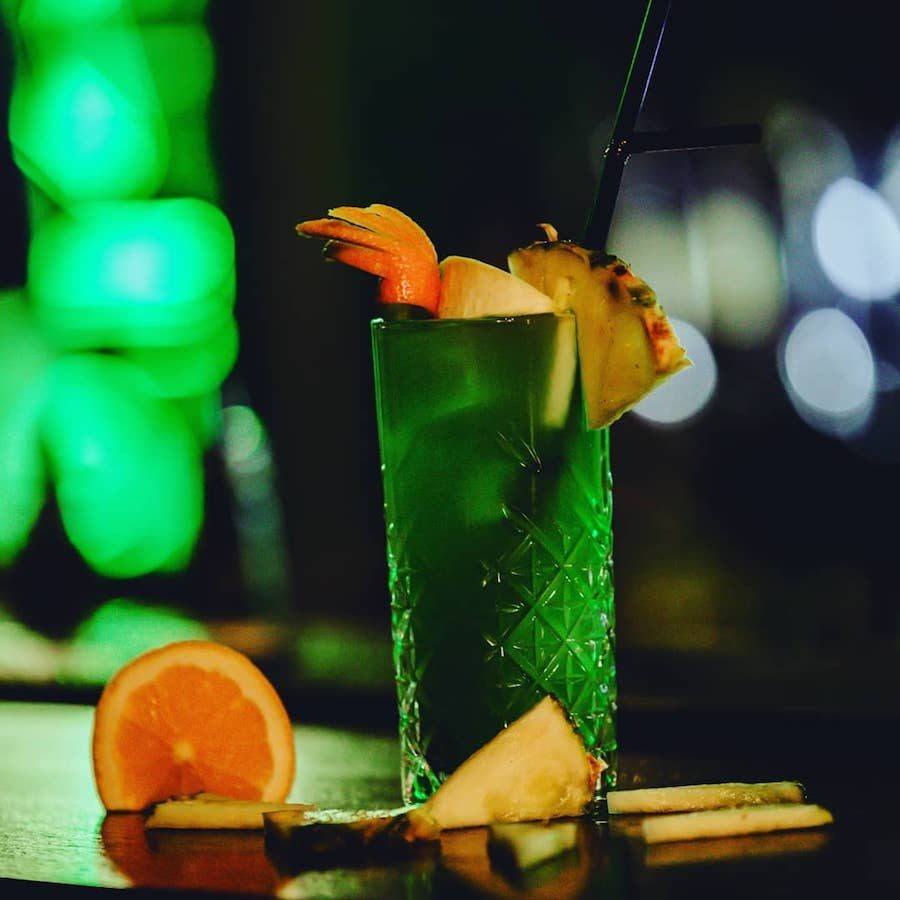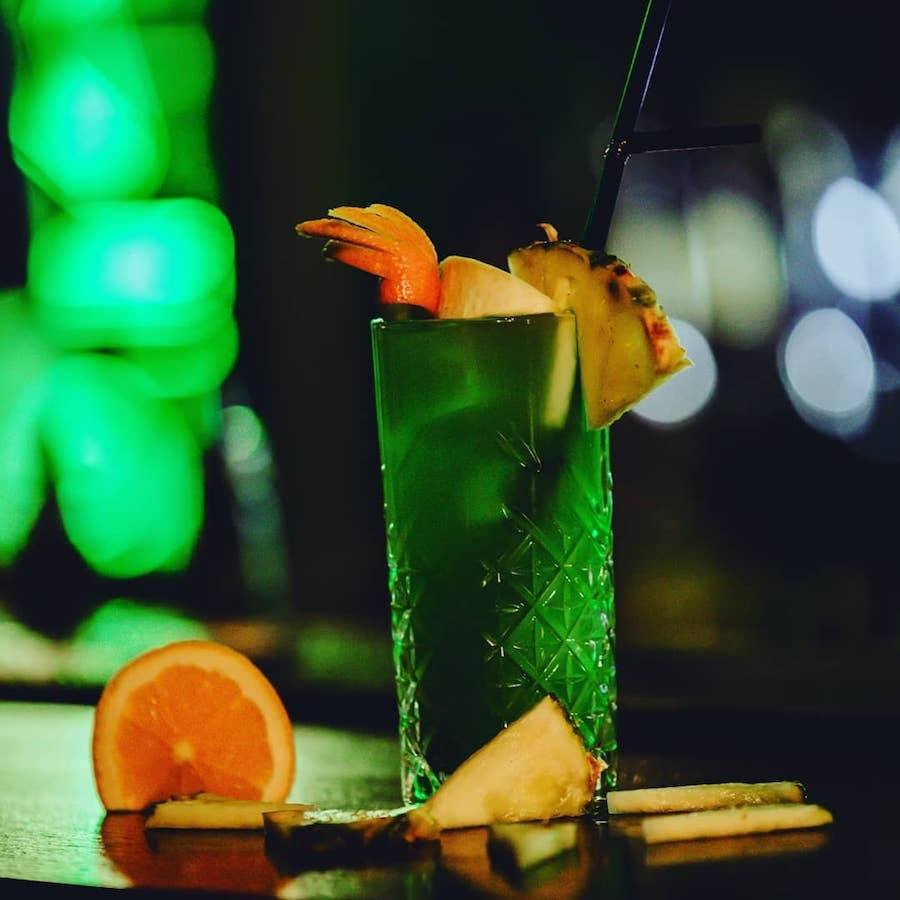 Offering you shots and shivers down your spine in the same go! Watch your back and the shadows as you work your way through creepy scenery and frightening low prices for alcohol. This bar is filled with goblins, witches, and even angels looking for a good time out on the town and promises a thriller start to a night.
Location: Pariska 13, Beograd 11000, Serbia | Operating hours: 16:00 – 00:00
Shootiranje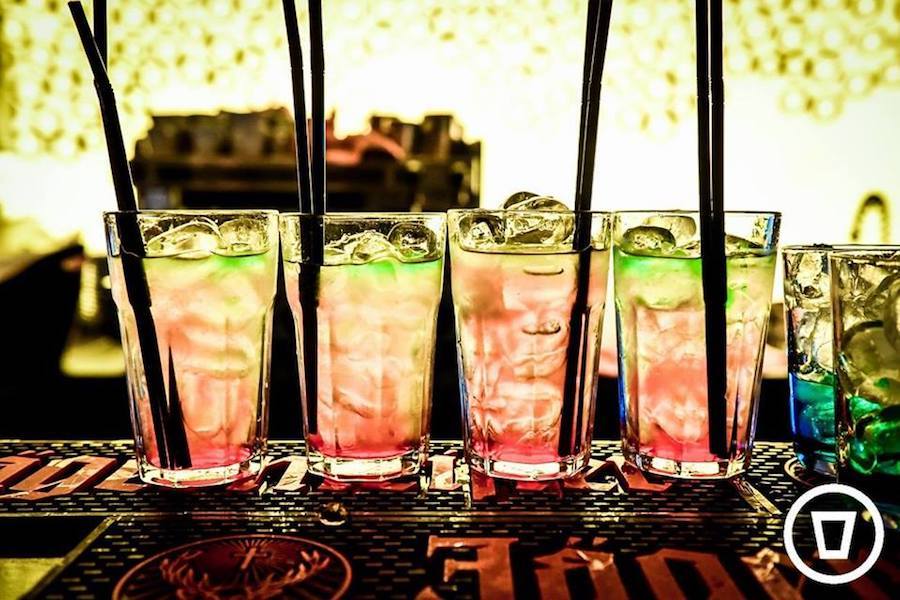 Nestled in the heart of the city is a small bar by the name of Shootiranje. It's a staple favorite of the Serbian people for one main reason: cheap-but-high-quality shots. It boasts a clean atmosphere with the best drink prices in the market, especially with their specialty shots Shockwave and Liquid Cocaine (which some of the craziest types of locals actually snort). They also have a solution for those loiterers who can't decide on a drink – The Wheel Of Shots! Spin and drink while letting fate deal with the consequences of the next day.
The Clubs In Belgrade
Belgrade's night clubs come in two flavors – summer and winter. Winter clubs are your typical indoor events taking place in the months of November to March. When summer starts to arrive, the party setting shapeshifts into a new setting and outfit, and the doors are flung open so that the party can move outdoors to the floating rafts or barge clubs known as "splavovi." These take place on the riverbanks and are ideal for hot summer nights, and provide endless potential in the sultry waters where anything goes.
These clubs do not typically charge an entrance fee to enter. However, you can be forced to wait quite a while to get in if you haven't booked a table (which is very simple to do via a quick email). Be aware of one thing, though – the bouncers are watching the lines and will conduct a screening to decide whether you are appropriately dressed for the club or are simply too drunk to enter.
Below you can find the top-rated clubs for a night of Serbian fun.
Freestyler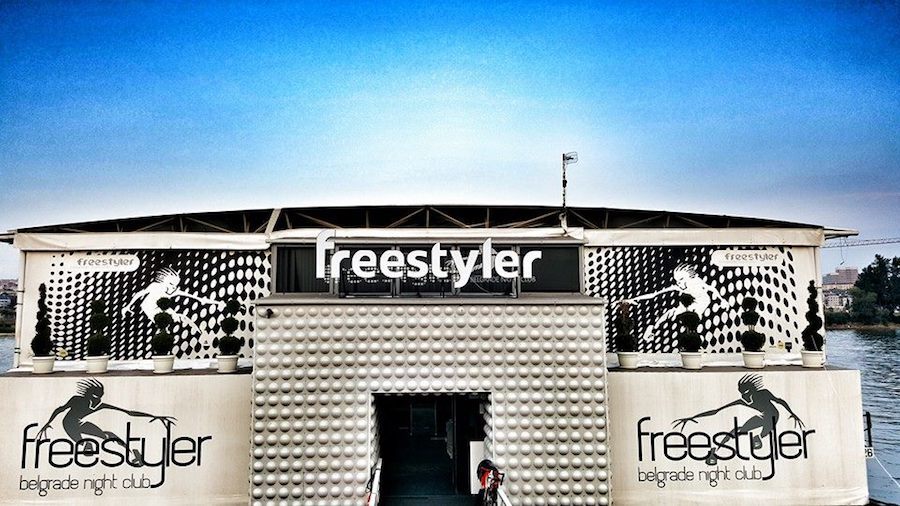 This is known as the best splavovi. This floating wonder incorporates the best of summer fun and lets you party until all hours surrounded by bikini-clad bodies and beautiful people while you sway to the pulsating beats of Belgrade on heat.
Email For Bookings: booking@freestyler.rs | Location: Bulevar vojvode Bojovića 30, Beograd 11000, Serbia | Hours: 23:30 – 05:00 (Thursday to Saturday)
Hype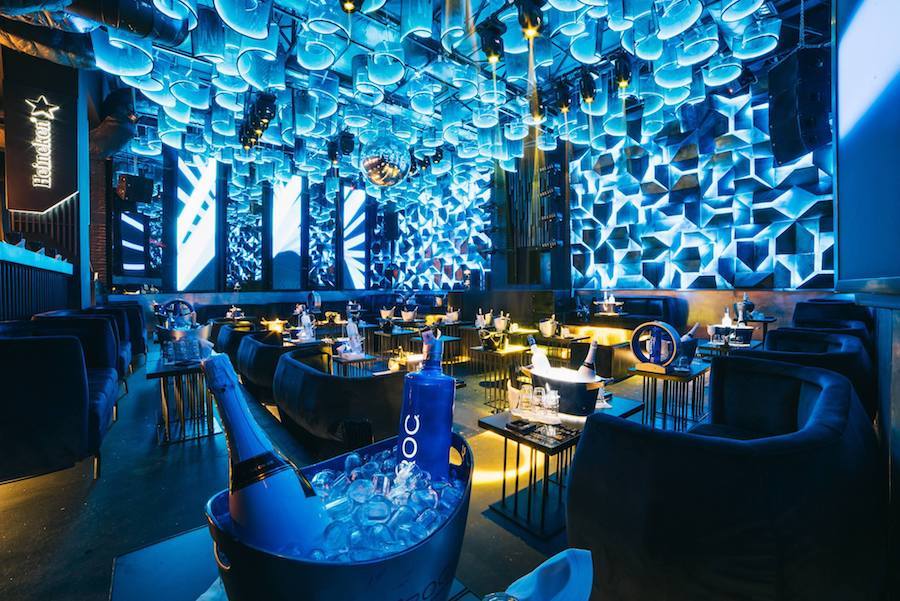 The artist's favorite hangout area. Located in the elegant Savamala neighborhood, this club boasts the best and most popular in electro and urban music. They are also famous for their Tech and House scene and have been known to play Disco and R'n'B all night long. One visit here, and you'll be able to see what all the "hype" is about.
Website For Bookings: http://www.belgradenightlife.rs/hype | Location: Karađorđeva 46, Beograd 11000, Serbia | Hours: 23:30 – 04:30 (Wednesday to Saturday)
The Bank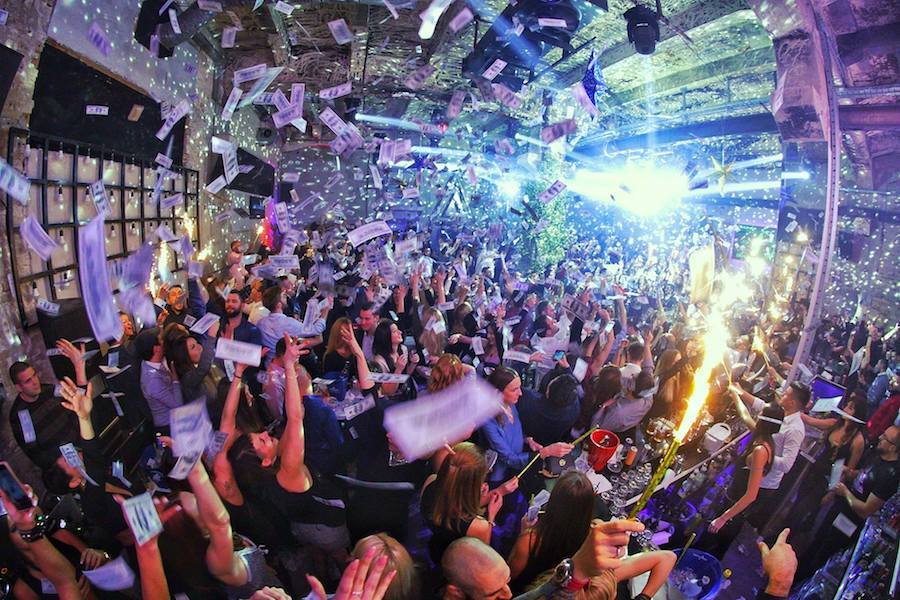 Now, if you wanted to find a place where all the foreigners go for their kicks, then The Bank in Belgrade is the space for you. It holds the title of being one of the most premium level R'n'B clubs in Europe, mainly from its high quality of drink service, gorgeous clientele, and attentive staff. This is a club where you are encouraged to bring a decent amount of cash since it's required for a number of the entertainment facilities.
Email For Bookings: info@thebank.rs | Location: Karađorđeva 2 -4, Beograd 11000, Serbia | Hours: 23:50 – 04:00 (Wednesday to Saturday)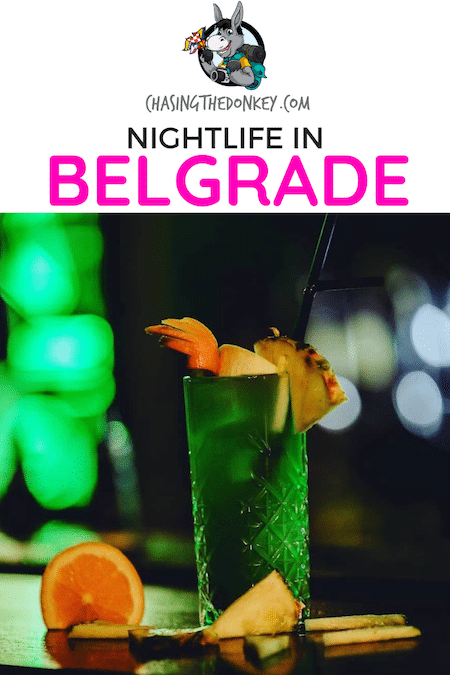 Alternative Party Scenes In Belgrade
You hate the typical club scene, you're bored by mainstream music, and if you hear one more electro song, then you're going to throw a fit. Luckily Belgrade caters to all types and hosts several venues and underground spots that play all the alternative music styles you desire for your nightlife cravings.
Plastic
Nestled comfortably in Belgrade's center, this club is best known for its top-shelf quality domestic and foreign music (without threatening to be international). This is one of the rarer spots in the city where one can be privy to the "antibo" or "anti boem" nights. For your reference, this is basically fast-paced folk music mixed with a psychedelic twist.
Beer Garden
Located on the bank of a small lake in Belgrade known as Ada Ciganlija, this is an outdoor venue where different performers and bands come to play under the full moon's light. You'll find plenty of tasty beer, divine music, and a perfect ambiance for summer fun. Despite its openness, The Beer Garden has been known to continue to party even in the pouring rain, its residences frenzied into a feral dance by the twin fumes of alcohol and innate primal cravings due to its location and populace.
Brankov Club
Located on the Brankov Bridge side, one of Belgrade's most famous monuments, the Brankov club is a hidden gem of the city, being one of the more difficult clubs to find. This secret sanctuary boasts delightful music and sublime lighting—the ideal spot to disappear from the rest of reality for a bit.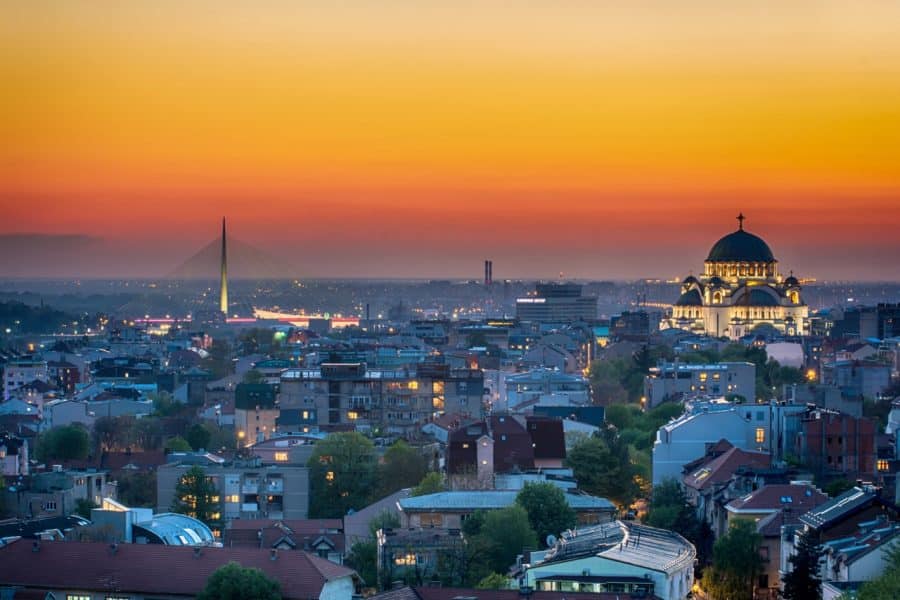 Some Tips And Tricks For You To Remember While Partying In Belgrade
The busses don't run all night, and Belgrade does not have Uber as an option. Make sure you have the number of a taxi driver you trust and one who will not try to overcharge you when they offer to take you to your home.
Bouncers do a "face-check" when you're standing in line to get into the club. Make sure you don't look too drunk, or you risk the chance of not being let in, even if you have booked a table.
Tipping is not mandatory, but 10-15% is the standard for restaurants. Bars and taxis, however, are fine for you to round up.
You can walk around with an open container of alcohol in Belgrade. But not to bring into the club.
Make a reservation at the main clubs! It saves you from waiting ages in the queue and betters your chances of getting in.
Carry a decent amount of cash on you, as not all places are card machine friendly
Now you're ready to head out on the town, armed with plenty of cash and the best knowledge on where to drink beforehand!
Make sure you have a swimsuit ready for a wet wonderland on the hottest splavovi or your wits about you while exploring the mysterious underground scene of Belgrade's alternatives in your best creature of the night outfit.
I'll see you out there!
More Serbia Travel Information