Best 7 Ski Resorts In Serbia
Serbia is a country that few think of when it comes to ski resorts, but that's a mistake!
This country experiences snow from around December onwards and is a magical place to enjoy a little shoop-shoop through the mountains!
The fact that Serbia is landlocked means it has an abundance of stunning scenery to call its own. Soaring mountains and beautiful plains are peppered with snow throughout the winter months, and with some fantastic ski resorts to enjoy, even beginners can learn the ropes and take on a new hobby.
Of course, you might want to spend a little time in the historic and bustling city of Belgrade, and a twin-center break is a great idea, which is going to cost you far less than some other neighboring (like skiing in Croatia) countries would!
If you're set on winter sports, let's check out these 7 of Serbia's best ski resorts for this winter.
Kopaonik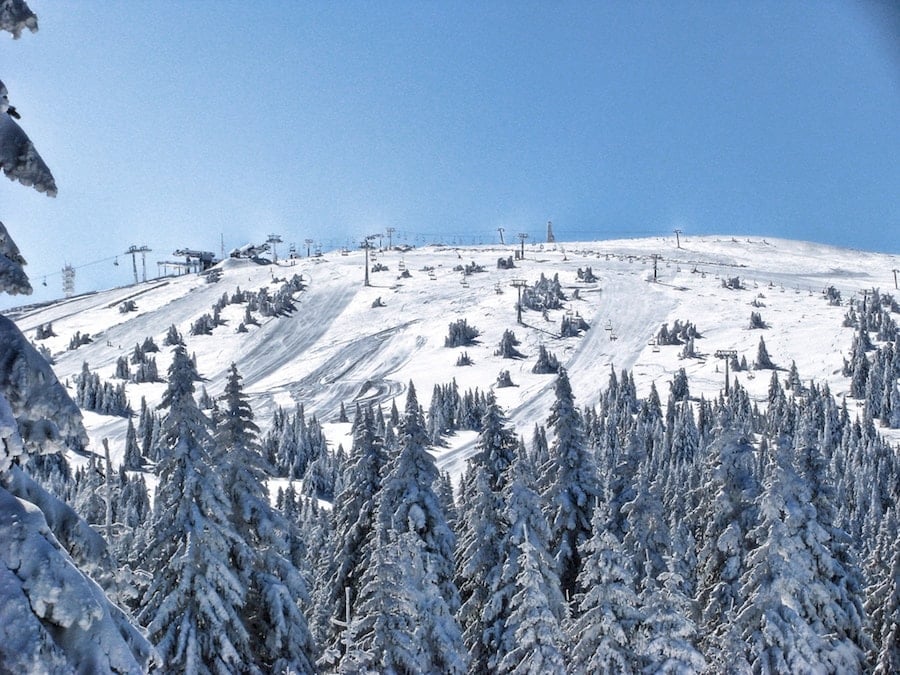 If you're someone who has tried skiing before and loved it, Kopaonik is for you. This is the largest resort in Serbia, and it's packed with facilities to make your time away comfortable and fun. Despite that, this might not be the best resort for beginners, so that's something to bear in mind.
There is 55km worth of ski runs for those who want to enjoy alpine skiing and about 12km for cross-country. Throughout all of that, you'll pass breath-taking mountain scenery that would rival Switzerland's biggest ski resort peaks. Also, the apres-ski is excellent and relatively cheap too!
TRAVEL COMPANIES WE USE AND TRUST
Zlatibor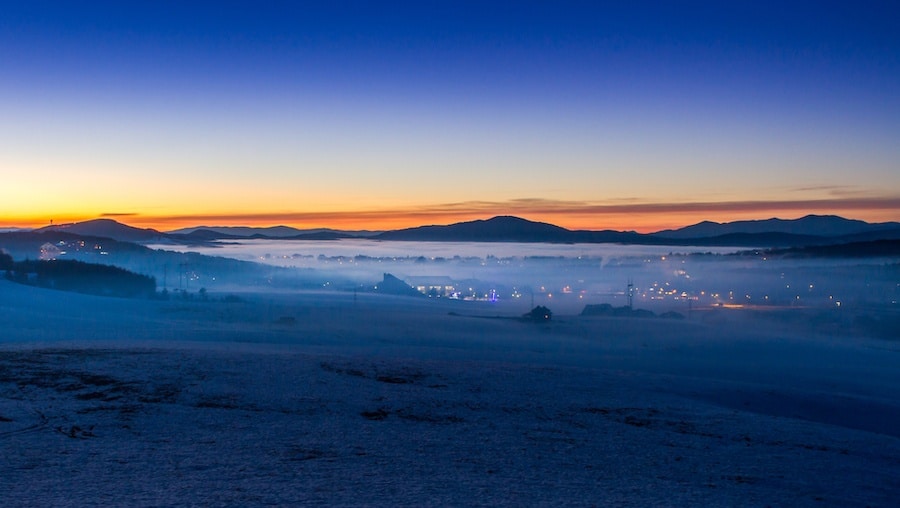 The great thing about Zlatibor is that although it's a fantastic ski resort in its own right, it does have other things around it which you can do, besides skiing. Located in the south-west of the country, Zlatibor is home to waterfalls, caves, and fantastic walking opportunities, but if it's skiing you're after, you won't be disappointed.
The ski resort is located at the highest point of the mountain range and offers opportunities for all different ability levels. If you're traveling with children, there is a high-quality ski school, as well as zip-lining too.
Crni Vrh – Bor
This particular ski resort is ideal for advanced skiers, although not totally out of the question for intermediate abilities.
This resort is located in the southeast of the country and covers around 1.8km of skiable slopes. You'll find four lifts taking you around the resort, making it easy to get from place to place, and the scenery is, as predicted, stoning during the winter months.
Crni Vrh also offers good quality apres ski and accommodation, making it a great option for a few days away from the city, or whoever else you are basing yourself during your Serbian break.
Tara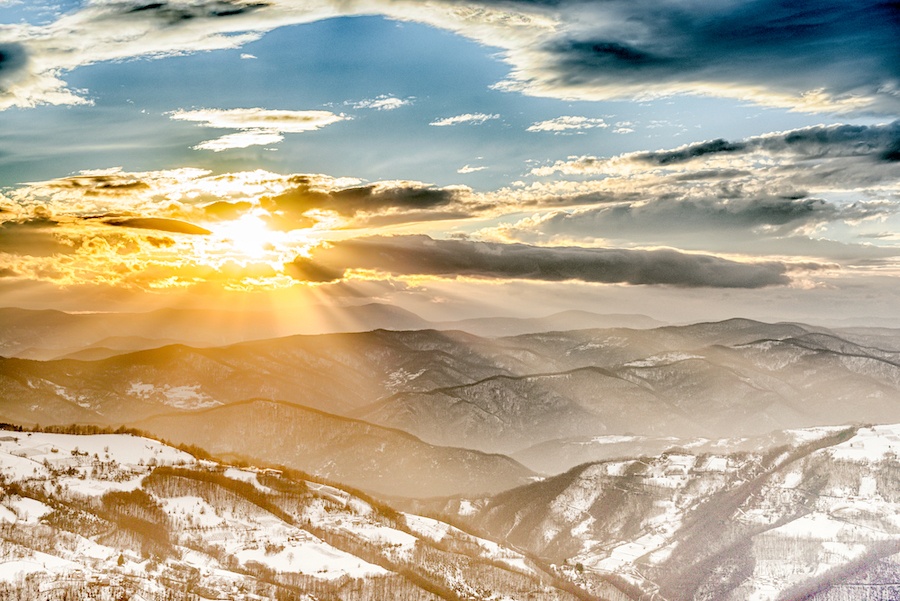 In the western portion of Serbia, you will find the beautiful Dinaric Alps, and there you will find Tara Mountain. Here is a high-quality ski resort, which is also a national park. You'll find stunning natural sights around here, as well as fantastic hiking opportunities too (pack your warm coat!).
The ski resort itself is a little smaller than some of the others we've mentioned, but that doesn't make it any less impressive. A good option for all ability levels once more, you'll adore skiing through a snowy forest scene! Also, if you relish the idea of skiing at night.
Divcibare
The fact that Divcibare is only a short distance away from the capital means it's a great weekend getaway if you want to spend time in the city and amongst nature, enjoying little skiing along the way. There is also an excellent spa resort around here, so you can enjoy total relaxation.
Maljen Mountain is simply magnificent, and the Black Peak offers long runs for experienced skiers (pack your collapsable water bottle). This might be a smaller ski resort, but it's one that offers convenience if you don't want to spend days on end in a resort. Beginners will enjoy the shorter runs accessible by foot in some cases, but experienced skiers will also enjoy the longer runs, which are more challenging.
Babin Zub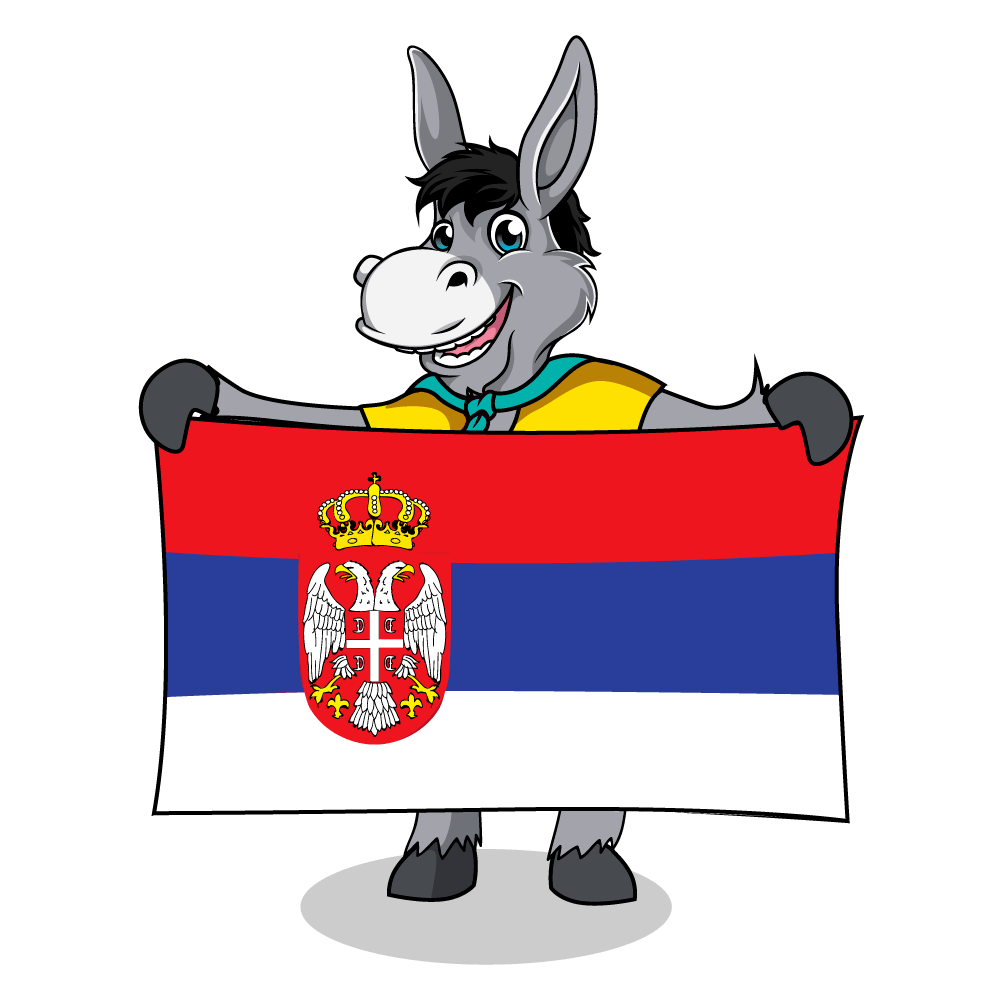 Stara Planina is the largest mountain in the east of the country, and it's a stunning sight when covered with the white stuff!
The resort on the mountain is Babin Zub, and it's a beautiful resort, which is ideal for all ability levels. Three separate trails are all easily connected by cable car, including a gondola lift to the highest peak, located towards the southwest of the resort's range.
If you enjoy freestyle skiing, you'll also find plenty of facilities here too. Apres-ski is high quality, and overall this is a beautiful and high-quality ski resort in Serbia.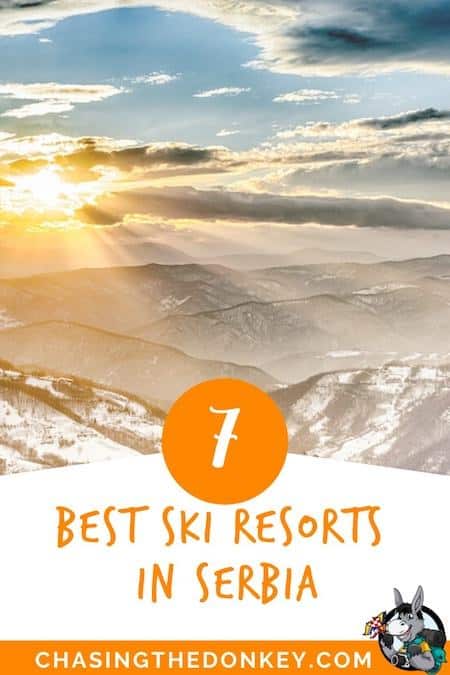 Dobre Vode
The mountain within the Dobre Vode ski resort is called Goc, and here you will find fantastic skiing opportunities and a chance to really kick back and relax in beautiful natural surroundings.
Two trails are dedicated to beginners and children and a cable car, which easily takes you from one part of the resort to another. There is a more challenging section for intermediates within this section too. More advanced skiers won't miss out, thanks to the other runs, which are ideal for testing your ability.
Historical areas and spa facilities also surround Dobre Vode, so there is plenty to see and do apart from skiing itself.
With all this winter and skiing talk, which resort in Serbia will you choose to head to first?
Other Ways To Enjoy Winter In The Balkans
Chasing the Donkey - Balkan travel blog includes affiliate links. If you decide to make a purchase through these links, we receive a commission without any additional cost to you. We appreciate your support helping to keep this site free. Find our disclaimer & privacy policy here.