Privacy & disclaimers →
Ski Croatia: Sljeme Ski Resort
Now is the time to start planning your ski Croatia holiday. Just like Bulgaria and Slovenia, Croatia has some pretty impressive winter destinations that should not be missed. Yes, you heard right Croatia has some excellent WINTER destinations. Even though Croatia is known to be a happening summer destination, over the last two years Croatia has shown to the world that it is a fantastic place to be in the winter as well.
Best European Winter Destination
Croatia's capital Zagreb has won the Best European Christmas Destination in 2016 and 2017. Zagreb is becoming more and more desirable to tourists, especially in the winter months. The Zagreb Tourism Board have done a fantastic job in developing fun and exciting attractions for foreign and domestic visitors.
Come to Zagreb in January, enjoy the Advent in Zagreb, which by the way is still going strong, even in January, and enjoy the ski tournament named Snježna Kraljica on Mount Medvedica. It is a fun winter event that the whole family will enjoy. The Sljeme ski resort is located on Medvednica Nature Park, just 10km from the Zagreb city center.
Snow Queen Trophy
Every January people flock to Sljeme to ski Croatia – or if you have no skiing skills, you can just have some fun in the snow. The Snow Queen Trophy (Snježna Kraljica), takes place on Sljeme every January. The event is part of the FIS Ski World Cup and was named after Croatia's best ever female ski superstar Janica Kostelić.
Organised by the Croatian Ski Association, the Snow Queen Trophy has been taking place on Sljeme since 2005 and was the first ladies' World Cup slalom race. In 2008, the men's race was also introduced, and ever since the Zagreb Snow Queen Trophy tournament has been one of the most watched World Cup races.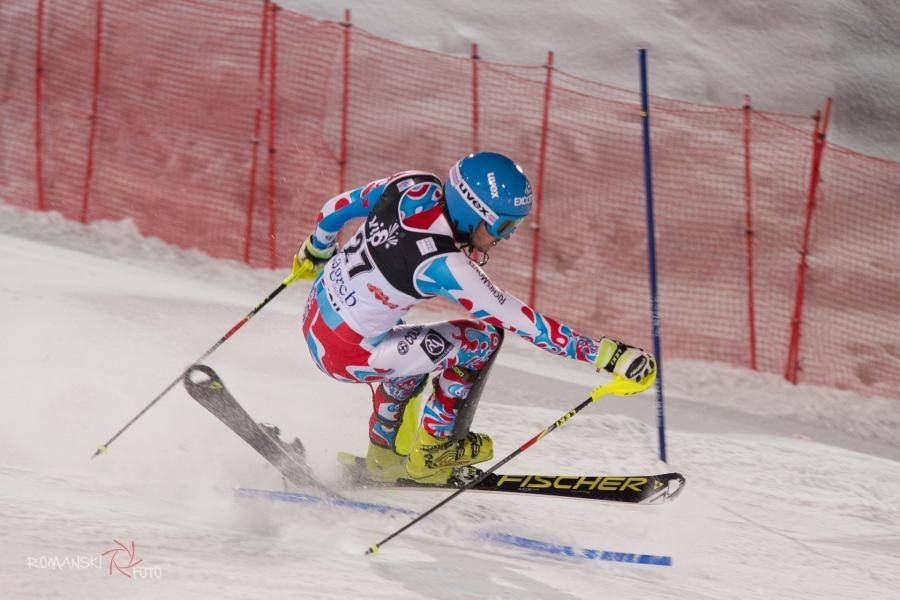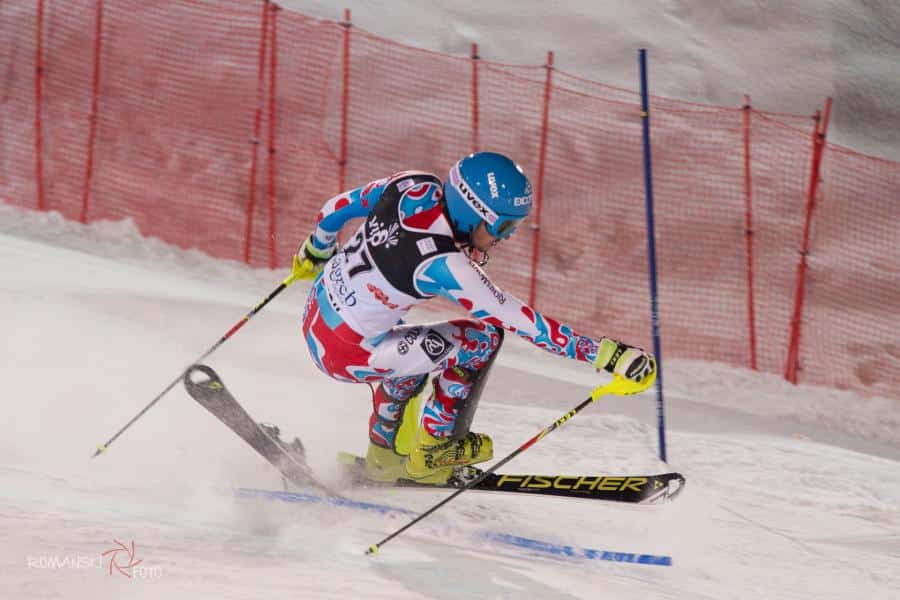 Zagreb is the only capital city to host the World Cup races. It became a member of the prestigious Club5 in 2013, meaning that it became one of the classic destinations that hosts alpine skiing competitions. The atmosphere during the Snow Queen Trophy is pretty amazing, as it is highly praised by the world's best slalom skiers and the visitors that come to watch the tournament.
The ski tournament takes place annually at the beginning of January.
PLAN AHEAD TO GET THE BEST DEALS
The Sljeme Ski Resort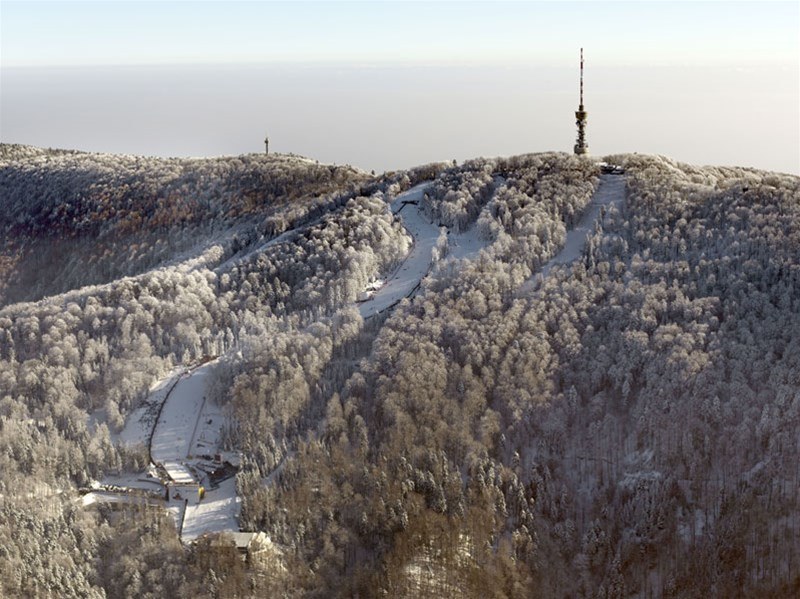 Sljeme is where some of Croatia's best skiers and world gold medalists, Janica Kostelić and Ivica Kostelić, learned how to ski. The length of slopes on Sljeme is about 4,045 meters. It has five slopes and three lifts. The slopes include White Meadow, White Slope, Red Slope (which is the most difficult), Green Slope and Blue Slope.
The Red slope has a chairlift and is also equipped with artificial snow maker, which prolongs the skiing season. While the White and Green slopes have T-bar lifts. The slopes are gentle and are suitable for children and those just learning how to ski. The Red and White slopes also have a lighting system, which makes it possible for skiers to enjoy skiing at night.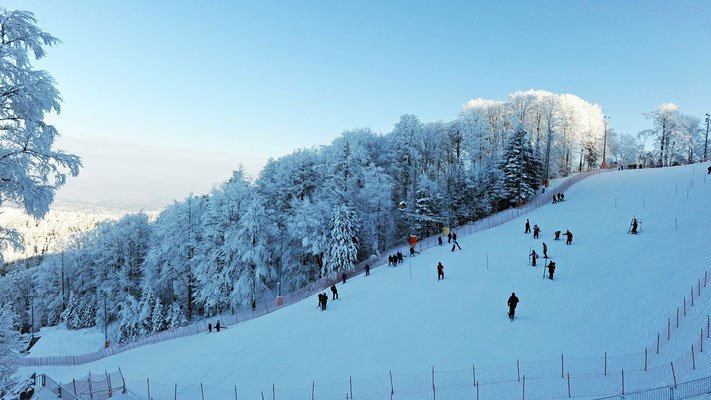 COVID-19 Rules For The Sljeme Ski Season
The ski season at the Sljeme Ski Resort officially starts in mid-January. You can ski every single day from 9 in the morning to 4 in the afternoon. Note, however, that because of COVID-19, ski activities may be a bit different this year.
Sljeme's ski season in is organized in accordance with the epidemiological framework, which means that the maximum number of people allowed on the slopes at any one time is 1,000. Daily tickets will be sold, which allows the organizers to control the number of winter sports enthusiasts.
Additionally, masks or face coverings are mandatory throughout the entire ski area, and everyone must keep a social distance of at least 1.5 meters (about 5 feet). Intervention officers will be present to check and enforce these necessary rules, which are meant to keep everyone as safe as possible while also allowing visitors to enjoy Croatia's beautiful winter landscapes.
How Much Does It Cost To Ski Croatia?
The price of skiing on Sljeme is quite reasonable. A day ticket will cost you 10 Euro on weekdays for adults, 14 Euros on the weekend, and 6 Euro for children. Quite a steal if you ask me.
The ski resort is very well equipped with modern equipment and beautiful nature all around. A real treat for a family getaway in the winter. (If you opt to bring the whole fam, don't forget to check out our guide to Croatia for families).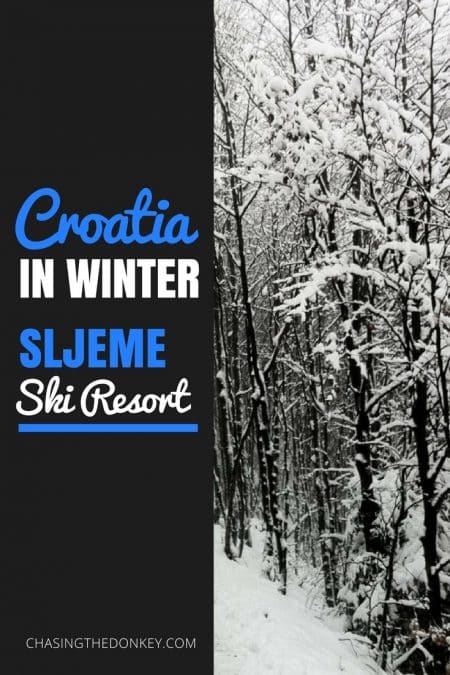 Ski Croatia Accommodation
You can find many hotels and apartments near the ski resort, plus a list of all inclusive resorts. We've selected the best below.
Apart Hotel Snježna Kraljica 4*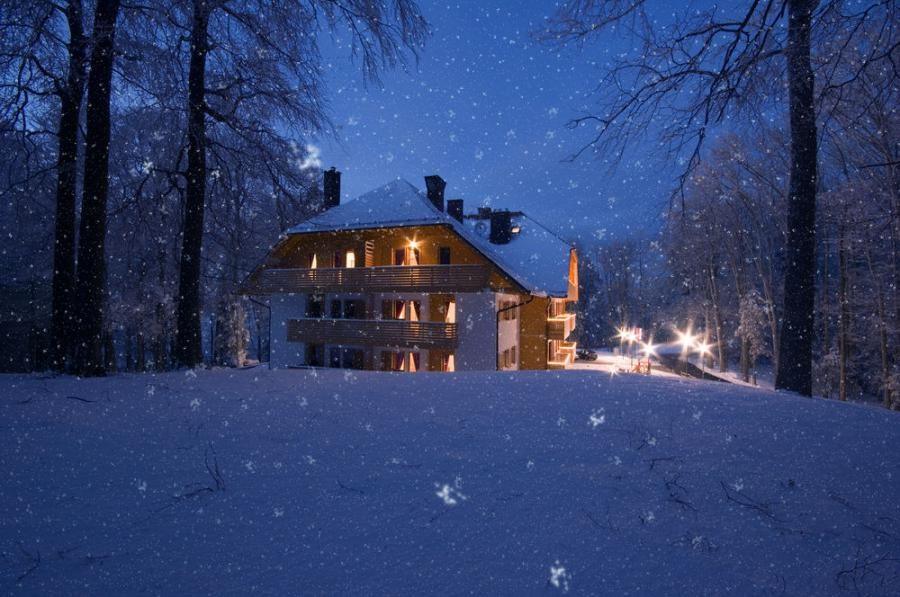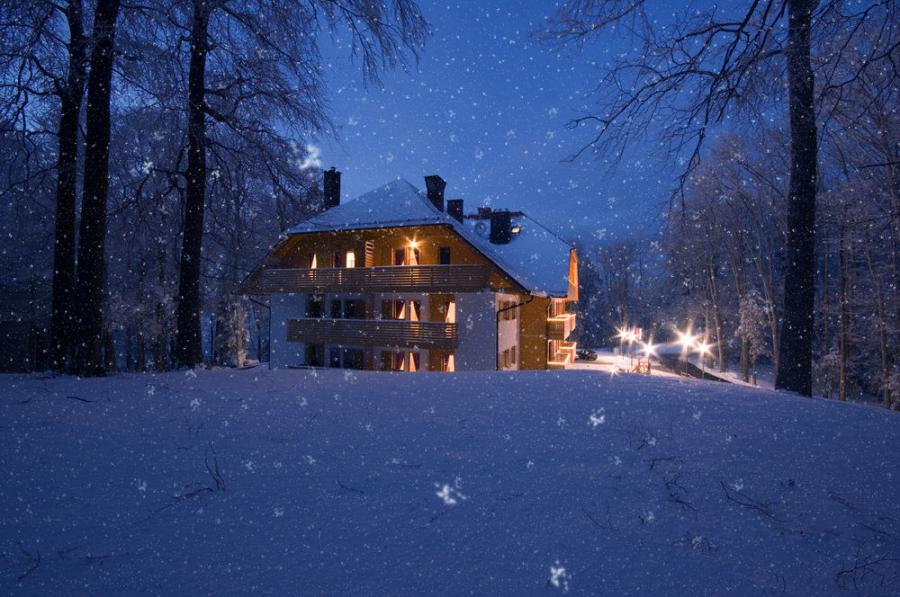 Located in the Medvedica Nature Park, it is a quiet location in the forest, offering comfortable accommodation, a hot tub and sauna. It is located right next to all the hiking trails and ski slopes.
Hotel Tomislavov Dom 4*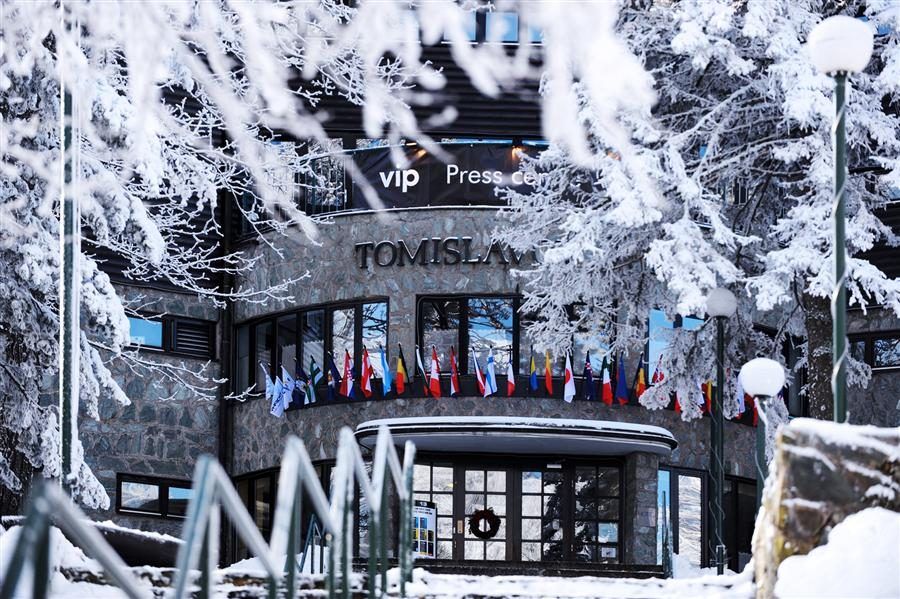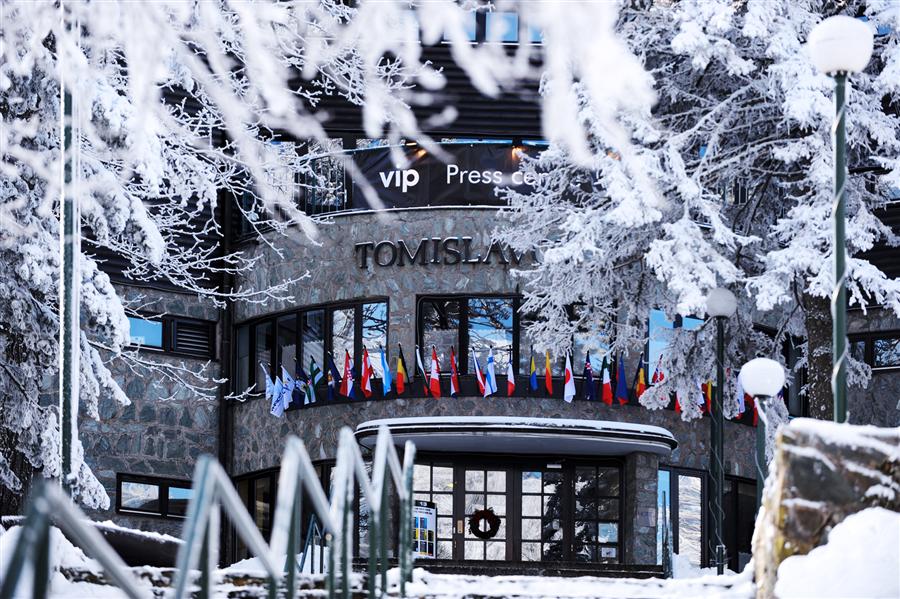 Also located in the forest of the Medvedica Nature Park.
Apartments And Rooms Trsje 4*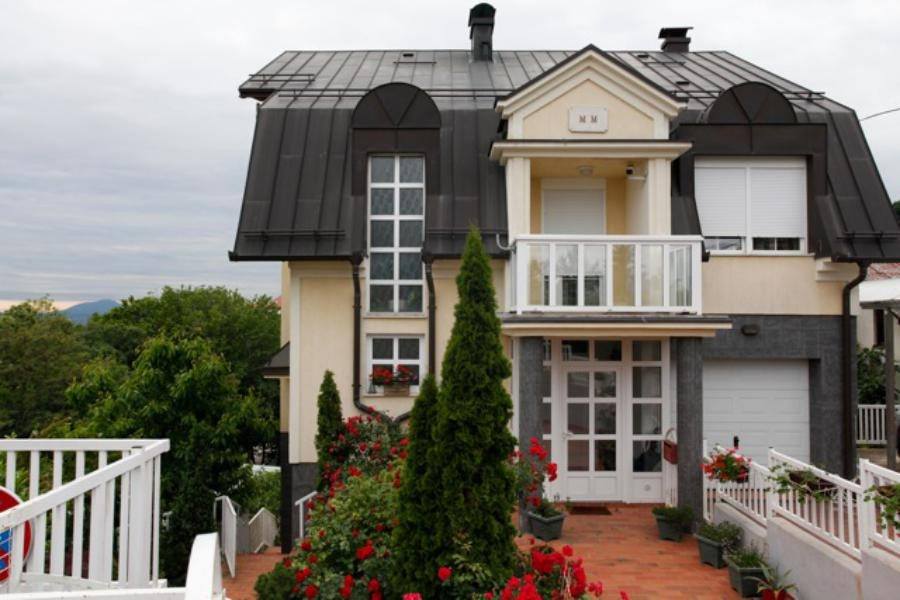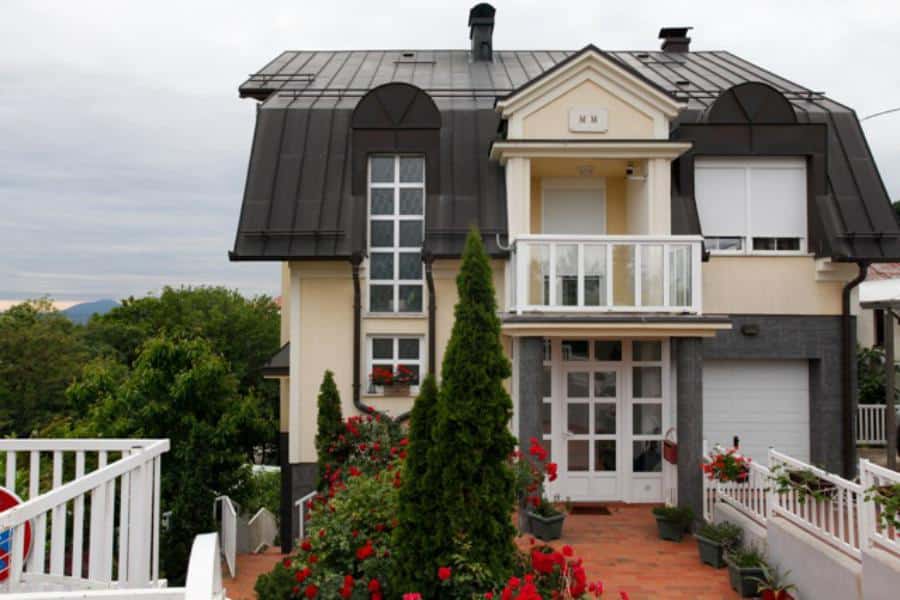 Located near the Sljeme Peak, with the hiking trails and ski slopes located minutes away.
Other Accommodation Options Close To Sljeme Ski Resort
Other Winter Activities
For families with young children who are new to skiing or just prefer to do other activities in the snow, you can enjoy sleighing down the east side of the "Činovnička livada" slope.
If you are really not into skiing, but love nature Sljeme has some great hiking trails that you can explore in the forest.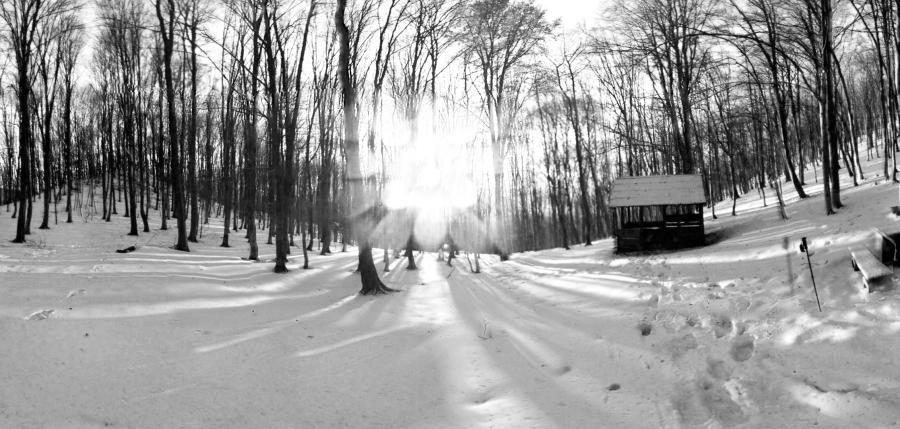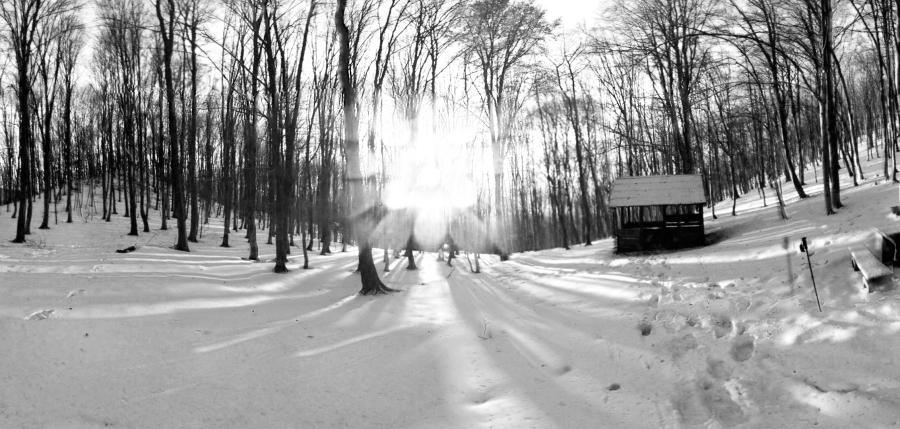 When you get cold and want a break, have a mulled wine or a hot cup of coffee or tea at one of many cafés and restaurants near the Sljeme peak. I would also recommend trying some delicious homemade sausages and stew that traditionally come from the Zagorje region.
There are always special offers and travel deals available, so take some time away from your busy lifestyle and take your family to have some fun in the snow and enjoy the beautiful winter weather.
Are you ready to ski Croatia – or maybe find some great ski resorts in Slovenia as well?
Other Tips For Exploring The Balkans In Winter
Main photo credit: Ivana Vasilj