Privacy & disclaimers →
How To Enjoy Bucharest In Winter
Exotic, unexpected destination, the capital of Romania surprises its visitors with its incredible history and recent past. The city hosts impressive monuments, squares, and museums that manage to depict what life used to be in the former Communist country.
Traveling to Bucharest is always a journey of exploration, discovery, and history at any time of the year. In winter, this cultural experience mixes with the magical atmosphere of the holidays and the beauty of endless snow-covered streets.
Winter In Bucharest: Does It Get Very Cold?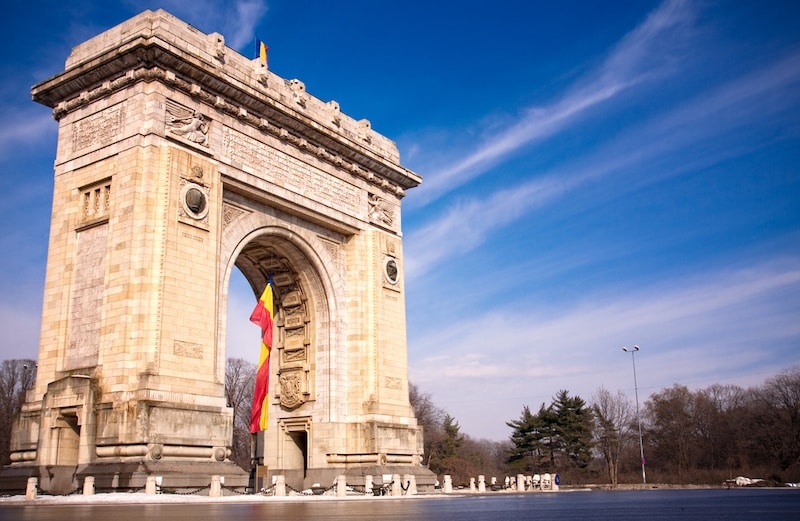 In general, the whole country is frigid during winter. The cold season goes from mid-November until March. In Bucharest, it is common to see snow and frost, while days are cold and often cloudy, and temperatures around -4 °C (25 °F). There are occasional cold spells when temperatures can be about -15 °C (5 °F) and below.
What To Pack For Bucharest In Winter?
Cold weather packing can be a challenge, especially if you're traveling with just a carry-on. However, you can make things work if you roll the garments inside your bag and wear layers to protect yourself from the cold weather.
When picking your clothes, choose technical material or natural fibers. Thermal clothes, especially undergarments, are great to keep you cozy. Warm wool socks are also good when paired with waterproof boots; keeping your feet warm and dry is key to feeling comfortable.
Don't forget to add gloves, a scarf, and a wool hat to your luggage, and of course, an insulated jacket will be a life-saver when the wind blows up in the mountains, or the snow starts to fall in town.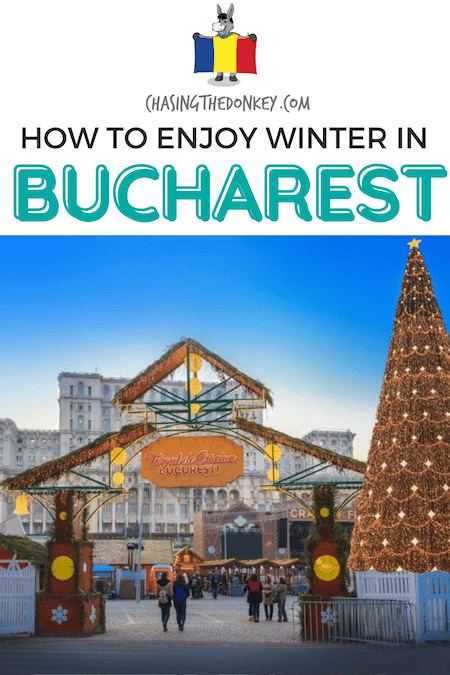 Best Things To Do In Bucharest In Winter
Many people head to the Balkans for their winter vacations; most Balkan countries offer affordable holiday opportunities to enjoy winter sports, such as snowboarding and skiing, but also great city escapes full of interesting experiences.
A winter city break in Bucharest can be a fantastic alternative if you're not into winter sports. The city is full of activities to be done indoors to keep yourself warm.
In Bucharest, you can visit museums and former government buildings where you will learn a lot about the country's recent history. You can also enjoy walks in the center of town, venture into off-the-track neighborhoods, go shopping, or enjoy the local cuisine.
Also, and mainly during the Christmas season, you can join the locals in their rituals and celebrations, visit Advent markets, shop for cute souvenirs, indulge in seasonal dishes, and even attend mass to feel that you're participating in the local community.
Some even say that visiting Bucharest during Christmas can be much more rewarding than getting there in summer when crowds flock to the country and plane tickets, accommodation, and prices generally tend to go up.
Let's check out the top activities you can enjoy in Bucharest in winter, the best things to do, and a few extra smart tips that can transform your trip into a memorable experience.
PLAN AHEAD TO GET THE BEST DEALS
Best Things To Do In Bucharest In Winter
Take Christmassy Pictures Of Bucharest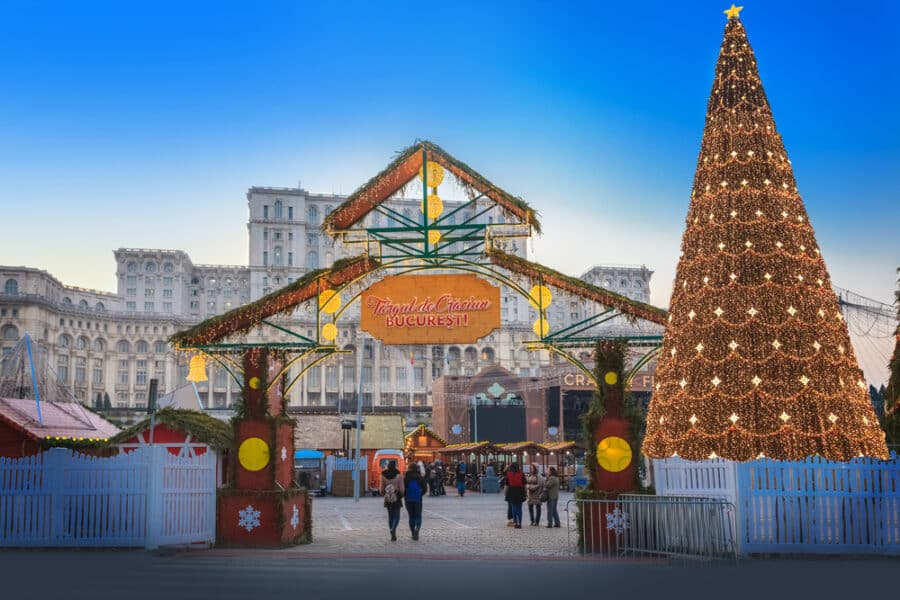 Dozens of colorful lights, huge Christmas trees, carols, and an overall magical atmosphere is part of what you could expect during Christmas in Bucharest. In town, you can admire decorations in public and private buildings as well as giant former Communist buildings with lights and signs constantly reminding you of the merry season.
The skies tend to be grey and gloomy, and even when you might think there are no great pictures, on the contrary! Looking at it from a photographer's perspective, clouds are the best natural filters for photos to avoid extreme quantities of light entering the lens and to give your shots an atmospheric feel.
Taking photos in Bucharest around Christmas time can be very rewarding. Check out what time in the afternoon it gets dark (remember that in winter, the days are shorter), and also what time trees and street Christmas lights start glowing in the dark. You could get back home with stunning photos of Bucharest.
If you are not sure where to go first or you need a few photography tips to get you started, a photo tour of the city with a local photographer is nothing but a winning decision!
Alternatively, a private tour of Bucharest means just you (and your travel party) and the tour guide; it is also a good idea to request a few extra minutes at each stop where you want to take a picture. The added value of such a tour is that you will also learn a lot about the city and its history by listening to the guide's explanations.
Check Out Bucharest Christmas Markets
The seasonal markets you will find along the streets of Bucharest deserve a paragraph of their own. The city hosts at least three different markets during the Christmas season, and they are all ideal destinations to get yourself some Romanian-style tree ornaments.
But there's more; you will be able to sample pleasant flavors typical of the country and the season, such as sweet crepes and pies, sausages and salami, and the unmissable mullet wine, locally known as vin fliert.
You will find the biggest Christmas market set on Constitution Square, open from the end of November until a day or two after Christmas from morning to evening. Here, you will marvel at the giant Christmas tree, enjoy carols and bands playing music, and check out over 200 stalls selling anything you could imagine.
Food Hunting In Bucharest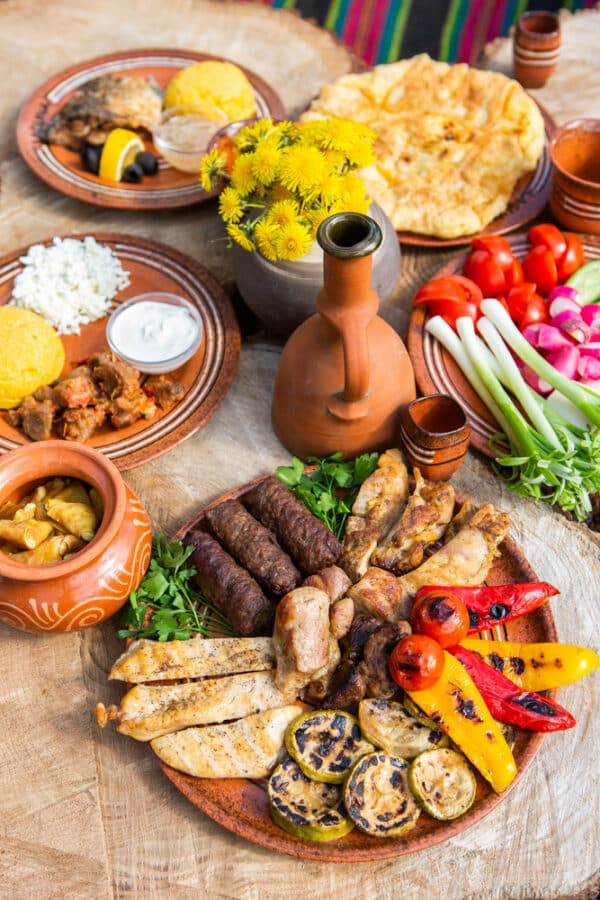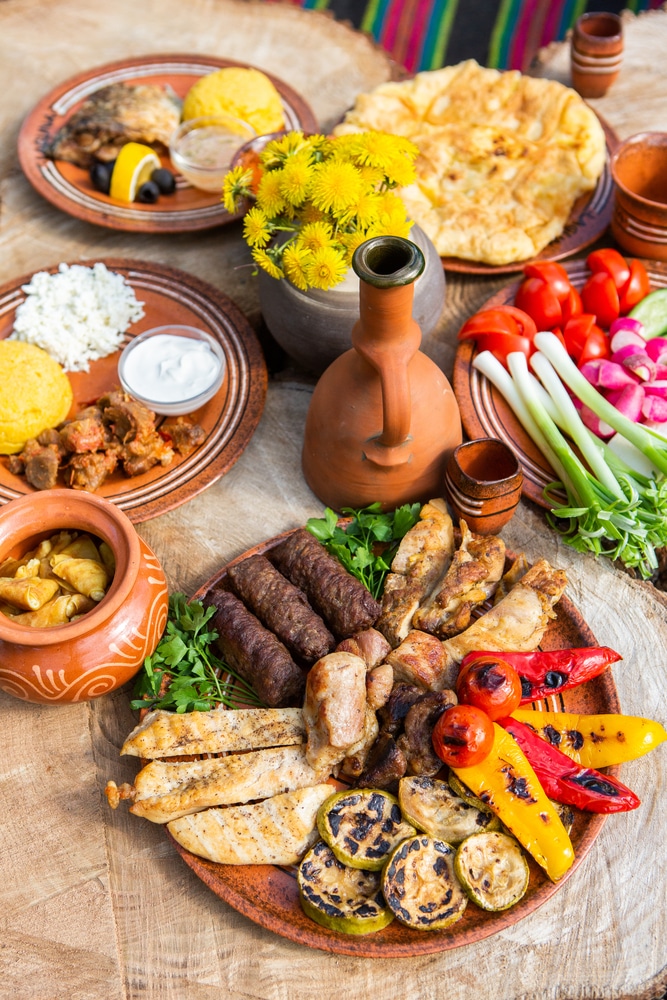 No better way to discover every secret of a country than through its cuisine. National dishes tell tons of stories about a community's history and traditions. And in Bucharest, it won't be any different.
With rich gastronomy, perfect for the cold winter temperatures, indulging in Bucharest's best restaurants can be a great idea.
Hang out at the same places where locals go and forget about the menu: ask for the dish of the day and enjoy discovering new flavors. If you're unsure what to try in Bucharest, ask for mici, probably the most beloved dish in town. These are small skinless sausages served with mustard and cold beer.
Spend time in small bars and taverns; it will be perfect for keeping you warm if the snow or rain surprises you while walking around the city. However, if you want a complete idea about what the Romanians eat, head to the markets and look around to find new products you may have never seen.
A food tour of Bucharest is another way to meet new people and understand everything about local foods and traditions. Start by heading to the Jewish quarter to taste the famous covrigi, the Romanian version of pretzel. Then, head to Obor Market, the largest and most visited in the city, where you'll find every food, spice, herb, and food-related thing you could imagine… and much more!
Do not miss the opportunity to sit at a bar and sample the Romanian palinca (a local kind of brandy) and, why not… for added sweetness, look for a bakery and try a delicious Wallachian doughnut.
These tours always include sampling different bites and even stops at popular food joints that the locals love too. For instance, this is a great experience providing many things to see and try! During the experience, you will learn about Romanian tastes; you will visit different food markets and sample some gustari (starters), homemade bread, and Romanian beer.
Discover Romania's Recent Past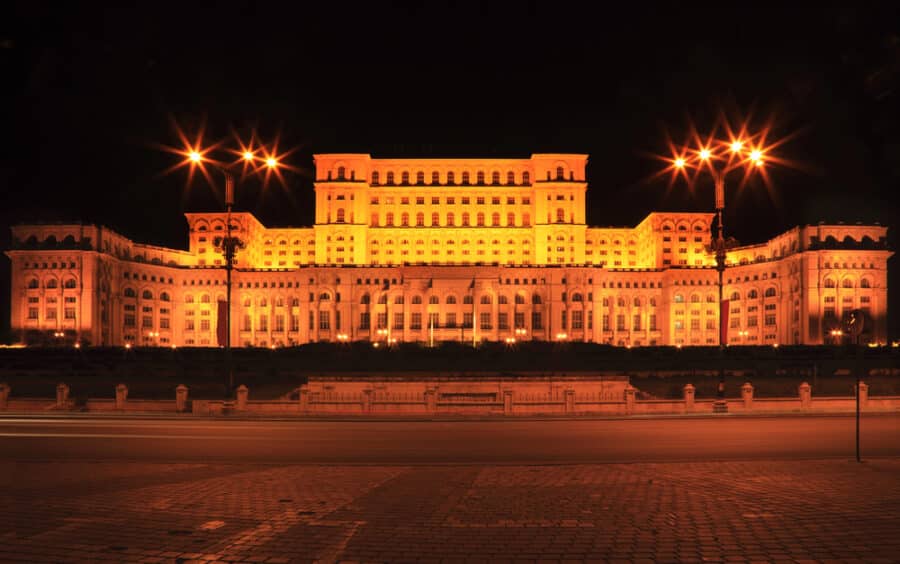 The country is a living museum regarding the Communist regime that governed most Balkan countries after WWII and until recent years. Romania, in particular, spent long years under brutal tyranny.
You can start by visiting Primaverii Palace, Ceausescu's mansion in Bucharest, where he lived with his family from 1965 to 1989. Here, you can learn about the history of the building and the country, as well as the fascinating and highly controversial life of the last Romanian dictator.
The so-called Spring Palace can be visited from Tuesday to Sunday, between 10 am and 5 pm, and the tickets should be booked online. There are also independent tours available to visit the mansion.
And if you want some more action, jump on Bucharest's quintessential public transport for a short ride on a tram along the famous Mosilor Street to explore more about Communist Bucharest, with blocks of housing projects and regimented areas.
For a complete experience, you can also book an organized tour of communist Bucharest. During three whole hours, you can learn more about how different regimes influenced the city's landscapes and architectural styles and discover the details about the violent beginnings of the communist regime.
The tour also includes a stop at the impressive Palace of Parliament and hearing about the bloody anti-communist revolution of 1989.
Visit Bucharest's Prettiest Neighborhoods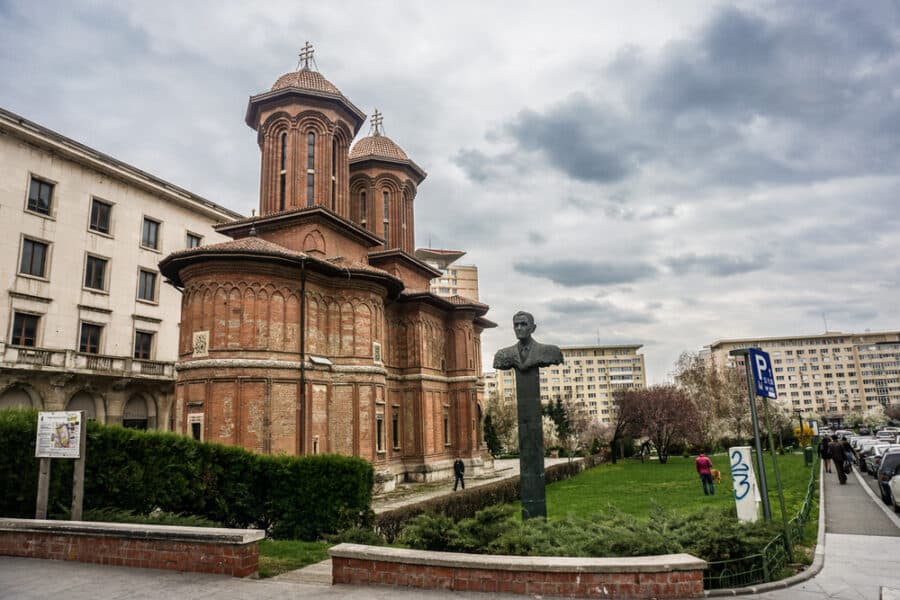 Next up, move to the Armenian quarter to learn about the different foreign communities living in Bucharest for centuries.
Life in this particular neighborhood (mahalla) revolves around the beautiful Armenian church, while houses feature a spectacular variety of architectural styles from Classical to Belle Époque, Modernist, New-Romanian, and more. It is around here that you can see the oldest house in Bucharest.
Not far, you can check out Mantuleasa, another gorgeous nineteenth-century neighborhood known for its quiet atmosphere and inter-war architecture.
Personally, I think that a walk in Bucharest's Old Town is another must during your visit. This part of town is all that remains of ancient Bucharest after the destruction the city underwent during the WWII bombings and the communist era. The area has several churches worth a stop with impressive doors, walls, and paintings.
Check Out The Palace Of Parliament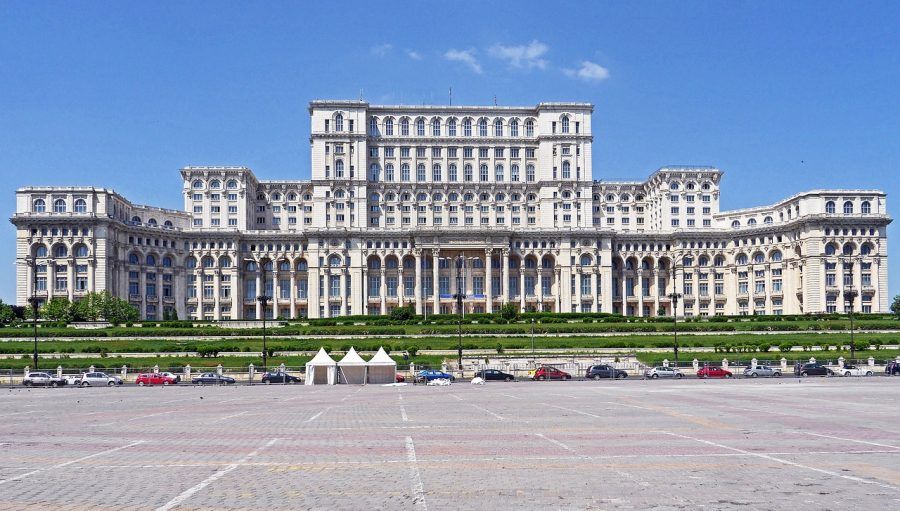 Another unmissable stop in town, this monumental building was erected during the communist Ceausescu regime, which holds the record of being the heaviest building in the world and one of the biggest administrative buildings ever built, second only to the US Pentagon.
Locals confirm that under the palace, dozens of secret tunnels reach many areas in town.
Within the palace, now you will find different museums, the National Museum of Contemporary Art, the Museum of Communist Totalitarianism, and the Museum of the Palace… and I think they are all excellent places to visit to see further shelter from cold Bucharest. There are different tours and routes to visit; you can check them all online.
Ice Skating In Bucharest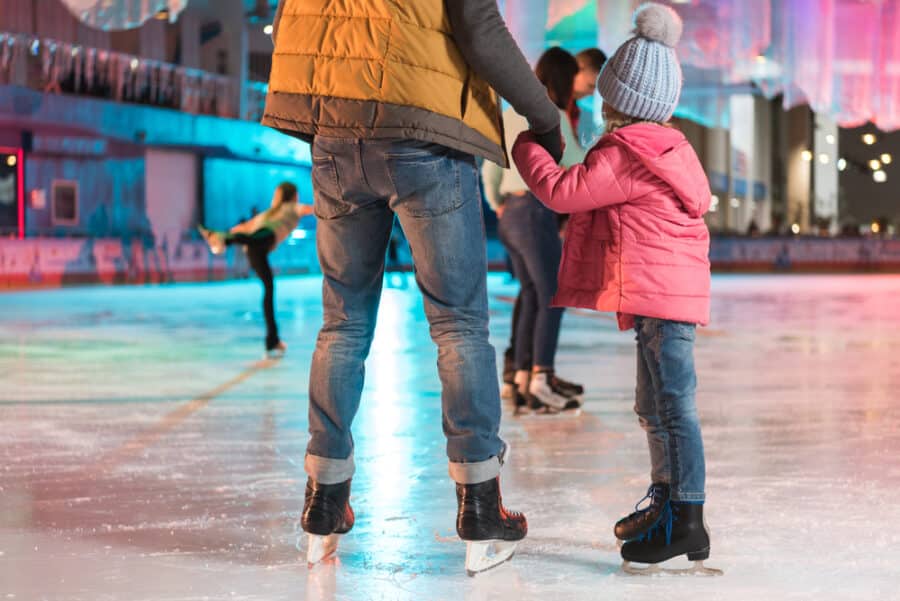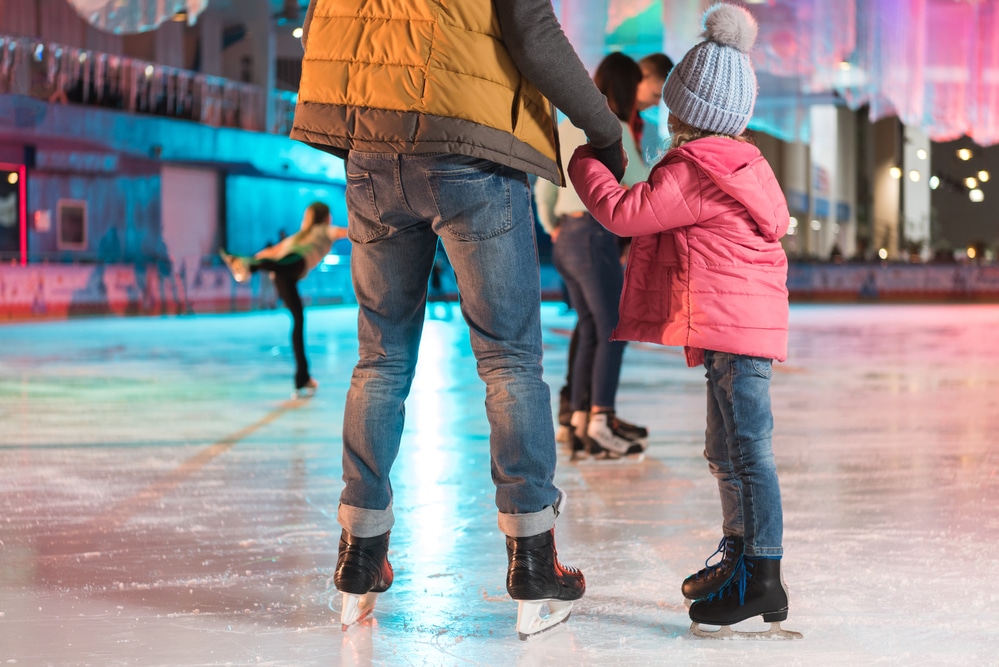 It is probably the best place in the Balkans to enjoy this nostalgic sport; ice skating has always been big in the country and remains the favorite local hobby. Kids and adults of all ages love to spend time in one of the three outdoor skate rinks scattered around town.
You can even combine a couple of hours of skating with a visit to the Christmas market, as the most popular rink is set up right at Constitution Square. Grab a pair of skates, zip up your jacket, and let time fly as you enjoy outdoor skating in Bucharest.
Visit One (Or More) Pubs In The Old Town
Pub crawling is one of my favorite activities during cold weather; you can taste local beers and other drinks, enjoy some nightlife, and warm up in cozy and lively venues.
When you're unfamiliar with a new town you're visiting, so you still don't have a favorite pub of your own, trust the task to experienced local guides that know their way around Bucharest's magnetic pub scene.
It might be news to you, but Bucharest has been defined as one of the most promising party destinations in Europe, where grabbing drinks with friends is possible at very reasonable prices. There are pub crawls that take you to the best bars and clubs in the Old Town area, and, for at least four hours, you will visit four different party venues, ideal for dancing, meeting locals, and enjoying random events such as band performances or karaoke.
Get Lost Among Thousands Of Books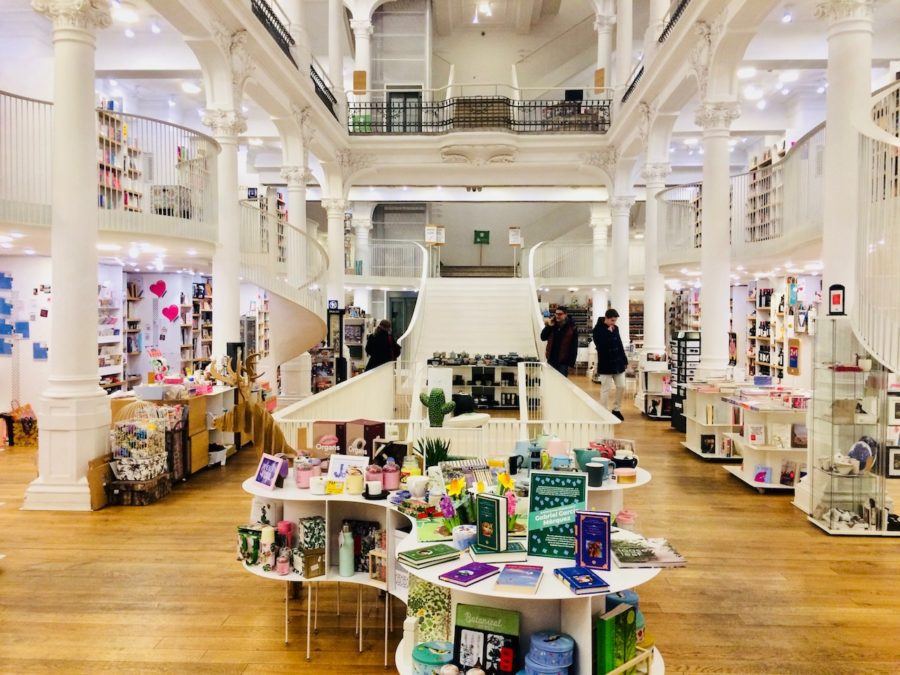 Cartuesti Carusel is Bucharest's most famous bookstore, and for a reason. And if the weather outside is cold and harsh, what better place to be than a room full of books? This is the utmost book lover location in town.
Its impressively gorgeous interiors feature a completely white atmosphere of three levels of books and two more floors with souvenirs, gifts, and interesting objects to take back home as a memory of Bucharest.
In case you were wondering, you will find books in English and other languages too. Besides, you can spend some time at the bookstore cafeteria enjoying a hot drink and your latest purchase.
Take A Day Trip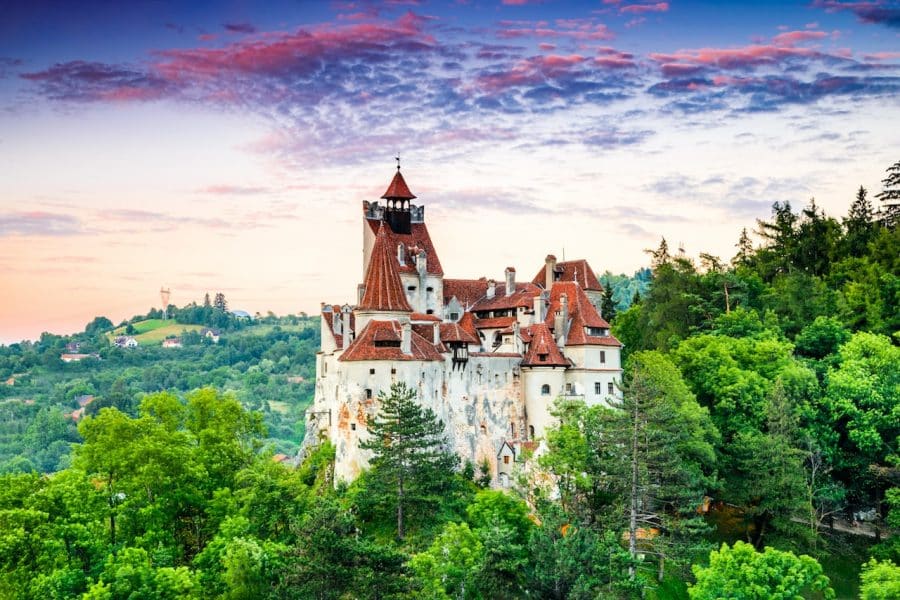 There is a lot to see in town, including buildings, fascinating museums (the National History Museum comes to mind as one of the top museums to visit in Bucharest), parks, markets, and much more. However, and if you have enough time, taking a short trip to another area of the country can offer alternative things to do during your visit to Romania.
A visit to a different city, for instance, will be helpful to put Bucharest into perspective and to understand how more provincial areas in the country used to be during the communist regime and how much they have changed in the past decades.
Romania is known for being home to impressive castles all over the territory; the most famous of all is Bran Castle, which is arguably the most visited monument in the country. Since it bears a curious resemblance to the castle described by Bram Stoker in his classic Dracula, Bran Castle has been officially labeled Dracula's Castle, and there is no visitor in Romania nor no Stoker fan that would dream of skipping a tour.
There are several day tours to Bran Castle and other beautiful fortresses in Rumania departing and returning on the same day. This Dracula's Castle, Peles Castle, and Brasov old town day trip is perfect for visiting several spots in a day. You will particularly enjoy checking out Brasov, a town with an imposing collection of Medieval buildings and unique buildings built in Renaissance, Baroque, Provincial and neo-Classic styles. The tour is affordable and convenient as it includes pick-up and drop-off from your hotel.
As you can see, no cold season can stop you from seeing the best of Bucharest. The city offers several indoor activities and incredible outdoor experiences to enjoy the Balkan gem of a city.
Where To Stay In Bucharest
To explore the city on foot and be relatively close to most attractions, the historic district or old town is the best area to stay in. These are the places I recommend:
Budget: Hotel Michelangelo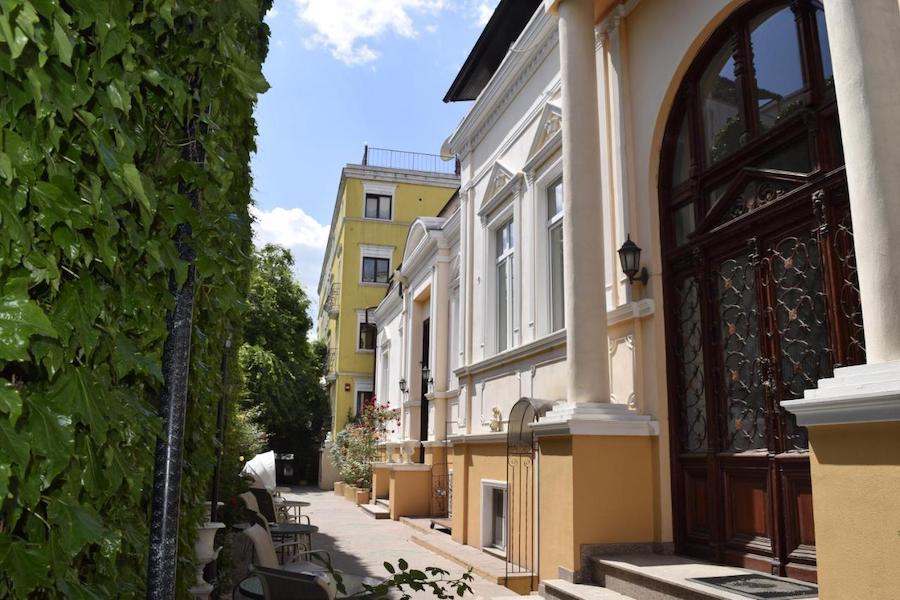 Hotel Michelangelo is located in a central area in Bucharest, and it offers easy access to the metro to walk to every critical point in town. It's also 20 minutes from the airport. It has spacious rooms with elegant and modern décor, a historical architectural style and heating, ATM facilities, and a paid shuttle service to the airport. There is also a daily buffet breakfast and a bar & bistro open 24 hours a day.
Mid-Range: Capital Plaza Hotel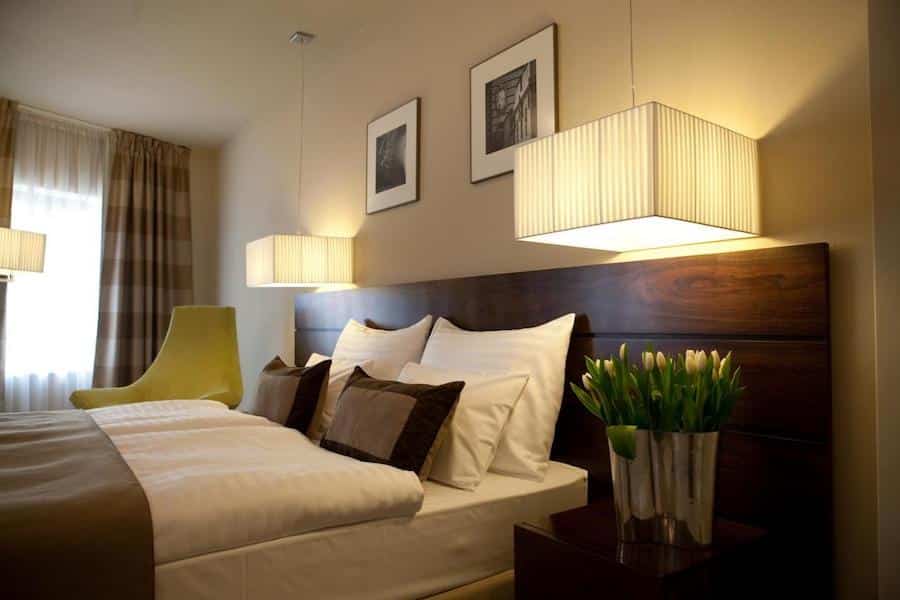 Capital Plaza Hotel is an affordable 4-star property in the center of town, between Victoria Square and Dorobanti. Stylish rooms and a fine restaurant are the highlights of the property. Every morning, there is a buffet breakfast served to guests.
Luxury: Ramada Plaza Bucharest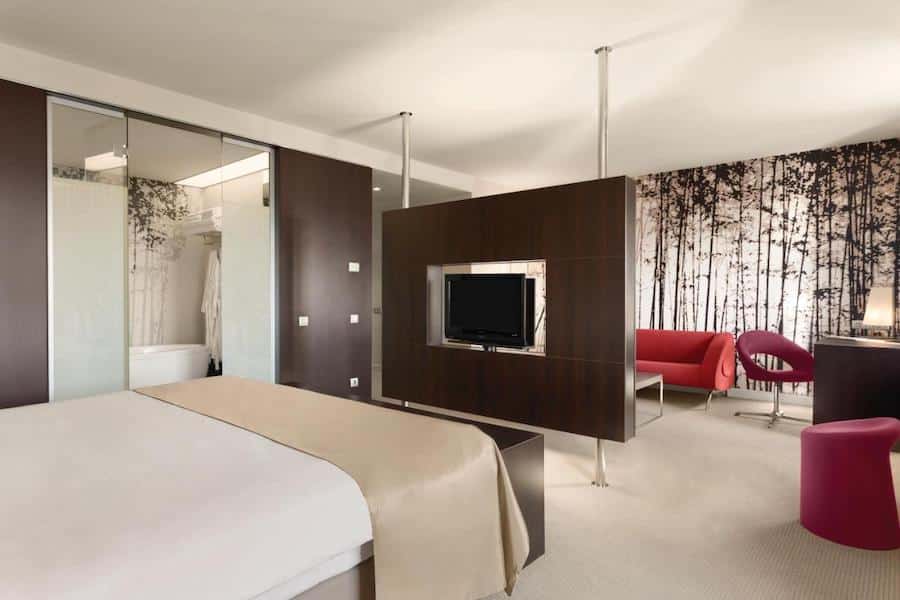 Ramada Plaza Bucharest offers excellent accommodation options in Bucharest, offering free WiFi, complimentary breakfast, and free access to the on-site spa equipped with a heated indoor pool, a dry and wet sauna, aerobics room, spinning center, and an extensive fitness area. There are also two restaurants on-site.