Some posts contain compensated links. Please read this disclaimer for more info.
How To Get From Brasov To Bucharest (And Bucharest To Brasov)
Romania is a charming place and has been for a very long time. However, it seems that more people are starting to notice this historical, cultural, and downright beautiful country and need to know how to travel between Romanian cities.
Of course, that means that you need to know a little more about it, especially in terms of how to get around. Bucharest is the capital city, and it's surprisingly energetic and vibrant! Packed with historical buildings to check out, including the Palatul Parlamentului and Curtea Veche Palace, a famous spot for where Vlad The Impaler ruled.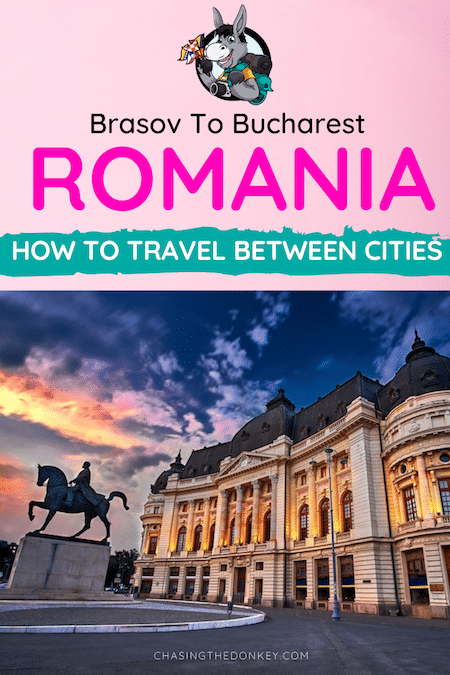 When you're visiting somewhere for the first time, it's the ideal excuse to get out and explore. If you're heading to Bucharest, probably flying into the international airport, you should make an effort to visit some of the nearby sights. One town that is definitely worth a visit is beautiful Brasov.
Set in the imposing Carpathian Mountains, you'll find that everyone talks about Brasov, and for a good reason! It's a real tourism hotspot, and it's growing in popularity even more. The Old Town is beautiful, and nature is breathtaking. It might even be that you're starting your journey at Brasov, and you want to head over to Bucharest for a few days.
Whichever way around you're doing it, how do you get from Brasov to Bucharest, and of course, back again?
There is s 170km distance between the two locations, and no matter how you attempt to get there and back, the one-way journey will take around 2.5 hours, possibly more depending upon traffic. However, as you travel, you'll see some of the most stunning scenery, so it more than makes up for the time spent in transit!
Brasov To Bucharest By Train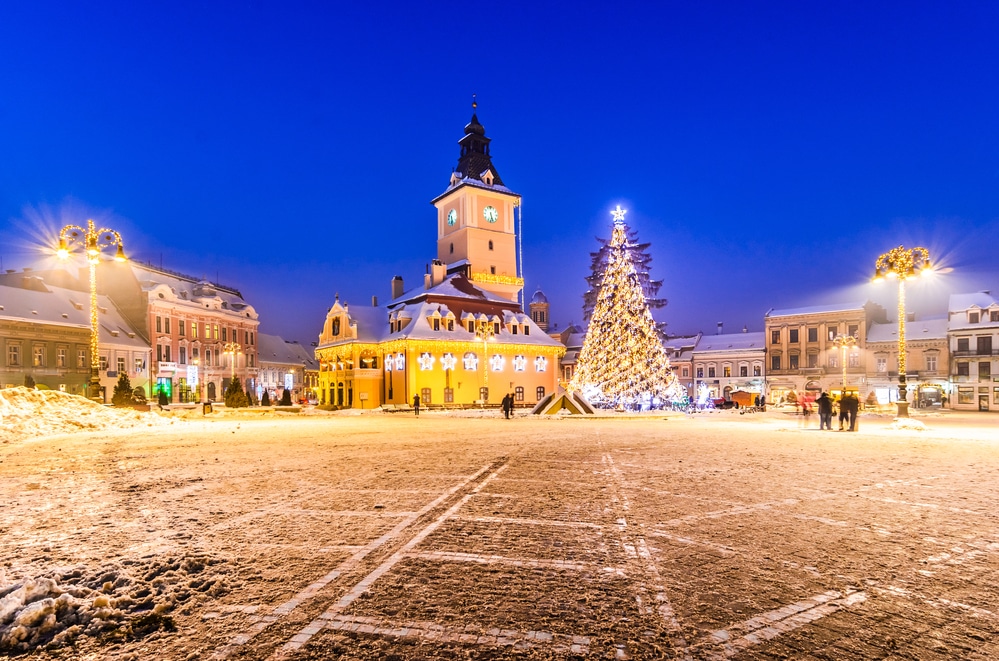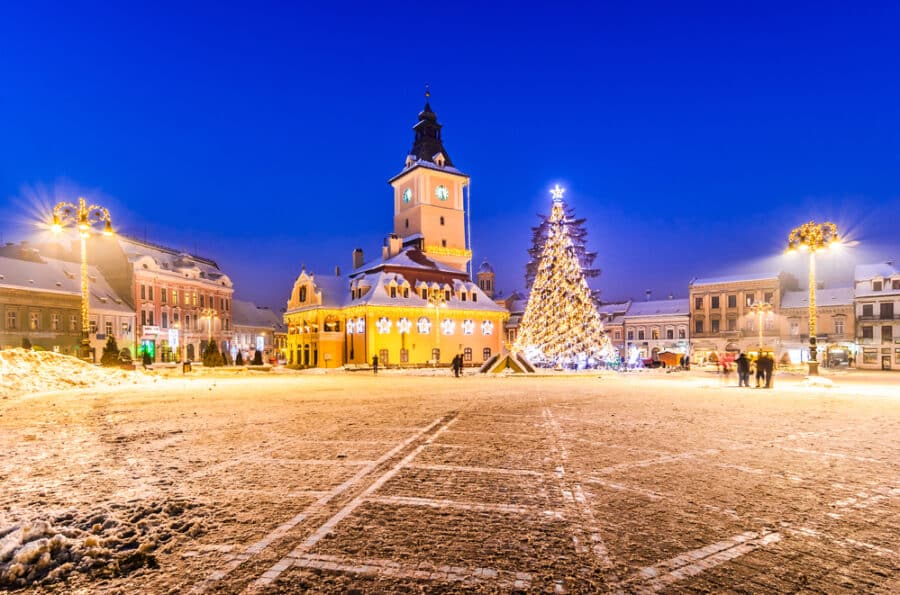 There are regular trains between Brasov and Bucharest daily, so you simply need to head to the train station and inquire about the next train. If you want to be a little more organized about things, you can check online. The official site is https://www.cfrcalatori.ro/en/, and it's straightforward to use.
Romanian trains are comfortable, and if you make sure that you get a window seat, you'll be able to see the passing countryside between Brasov and Bucharest and back again on your return journey.
When you're ready to return back, you simply head to Bucharest's central railway station and repeat the process. The station in the capital is quite large, so you should head there early to make sure you find the right platform. There are plenty of eateries inside, so you can easily pass a little time.
Brasov To Bucharest By Bus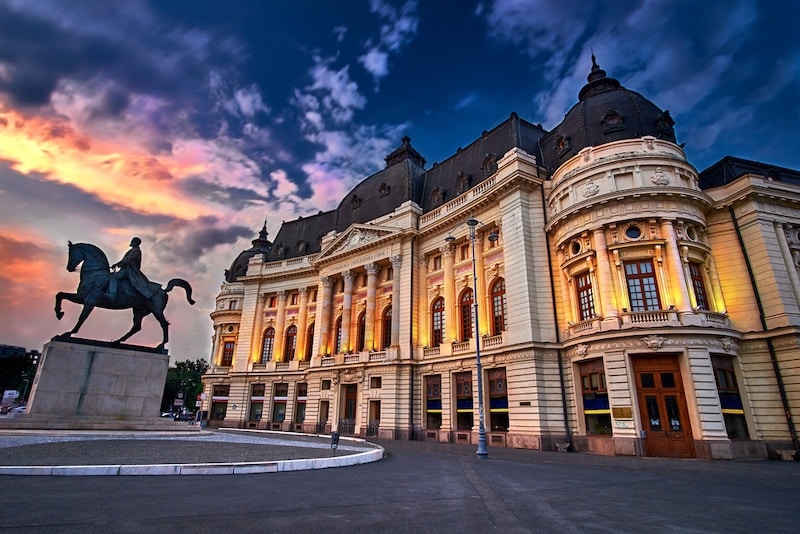 Traveling by bus is possible, but not particularly easy. There are regular services daily between Brasov and Bucharest, and the driving time is around 2.5 hours. However, if you choose to travel at the weekends or during a public holiday, you can expect traveling time to extend by at least an hour or two due to traffic. The mountain roads in and out of Brasov are single carriageways and very winding.
You will probably need to ask a local to help you to book a bus ticket, although it is possible to go to the bus station and use your broken Romanian! This is perhaps easier when traveling from Bucharest and Brasov, rather than the other way around.
However, buses are very comfortable, and again, you get to see the scenery as you're traveling. However, do bear in mind that the roads are quite winding, as we've already mentioned, so if you're someone who gets travel sick, you'll need to cover those needs before you get on the bus!
Driving From Brasov To Bucharest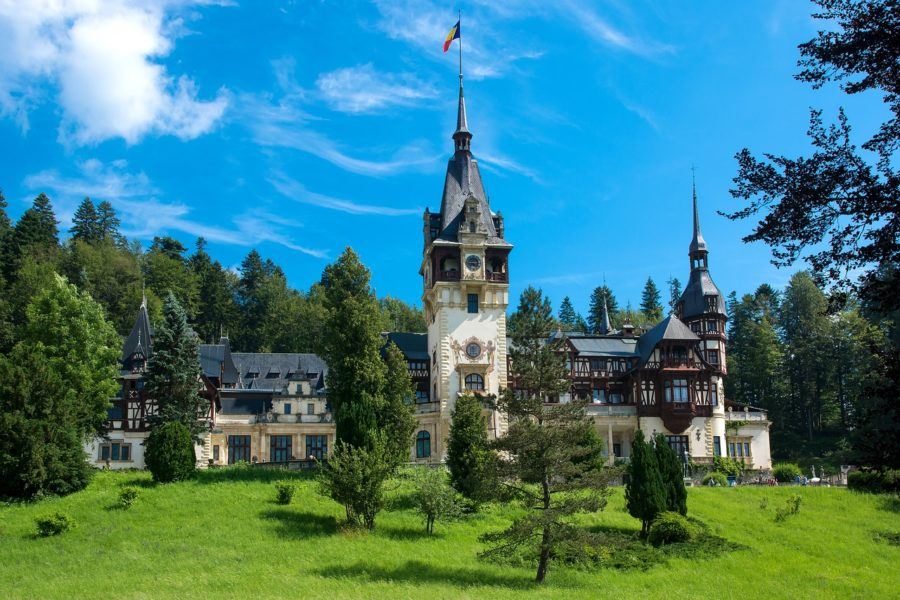 Probably the easiest and most rewarding way to travel between Brasov and Bucharest and back again is by car. By doing this, you can move at your own speed, and you can check out some of the wondrous stop-off points along the way.
If you need to rent a car, you'll find all the major car rental spots in both Brasov and Bucharest. Driving is on the right-hand side, and you need to pay extreme caution when driving, especially as you move into the mountainous areas. When hiring a car, make sure you have your driving license (card and paper), International Driving Licence, and passport at hand. Always take out insurance on your car and carry all documents with you.
Again, the driving time between the two destinations is around 2.5 hours, but you can extend that by stopping off a few times and really make the journey worthwhile. Make sure you avoid driving at the weekend if possible; otherwise, you will spend your day in a traffic jam.
A few renowned stop-off points between Bucharest and Brasov that you should think about stopping at along the way are:
Sinaia – Right in the center of the stunning Carpathians, this is a Romanian city and a ski resort. It's gorgeous to look at, and it's also a great place to spend a few hours (or a couple of nights if your trip allows). You can also take a winding drive up to Gondola Station, a fantastic lookout point that gives you amazing views over the mountains.
Caraiman Monastery – Right at the foot of the mountains, you'll find this serene and beautiful monastery with some astonishing views. Check out the gardens and the paintings. It should only take an hour or two to explore, but it's a must-visit.
Busteni – This ski resort and the small town is charming and has some healing minerals springs to check out. If you enjoy rock climbing, it's also a great spot to try your favorite pastime. Check out the 4km cable car, too, which takes you right up the mountains and back down again.
Timisu de Jos – Also known as the Seven Ladders Canyon, this is a place you have to see on your way between your two destinations. It is a spot for impressive waterfalls, and you can climb the ladder via ladders. You can hike in the region, or you can check out the canyon trail. You'll need a few hours to see it in its entirety, but it's more than worth it.
Of course, you reverse the instructions when traveling from Bucharest to Brasov. Both are more than worthwhile places to visit and if you're driving, be sure to make time for one (or all) of the sights between Bucharest and Brasov.
MORE ROMANIA TRAVEL BLOGS
Share