What To Do In Slovenia In Winter: Find The Best Ski Resort In Slovenia & More
Written travel writer Mateja List who lives in Slovenia in winter.
Are you planning to visit Slovenia during the cold winter months? There is always plenty going on in every season in Slovenia, and winter in Slovenia is no exception – it is extraordinary. Here are some ideas of what to do while in Slovenia in winter.
Slovenia In December – Festive Christmas Markets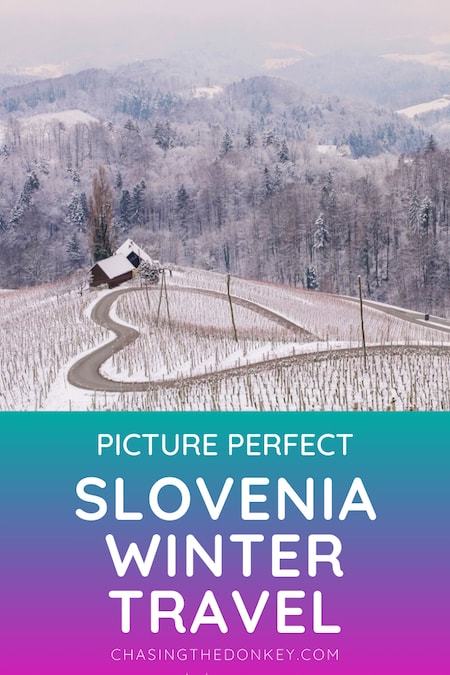 The numerous winter markets are my favorite part of the Slovenia winter tourism options. Every town has one, but don't miss the main one in Ljubljana.
Stalls with tasty treats and adorable gifts become the center of the city's social life throughout December in Slovenia. So, what to do in Ljubljana in winter exactly? Walk along the Ljubljanica River, check out many wooden stalls, and listen to free concerts in a few different open-air venues. It's all easy to reach on foot, so be sure to leave the hire car parked safely.
We love to visit early and have our brunch in Ljubljana. It gets more crowded in the evening since it is perfect for meeting friends over some mulled wine or tea and deciding where to continue the evening.
Every town has its joyful little place where we love to hang out any day in December at any one of the Slovenian Christmas markets. Want to try even more local delicacies in different festive settings? Then visit Christmas markets in Radovljica, Bled, or Maribor.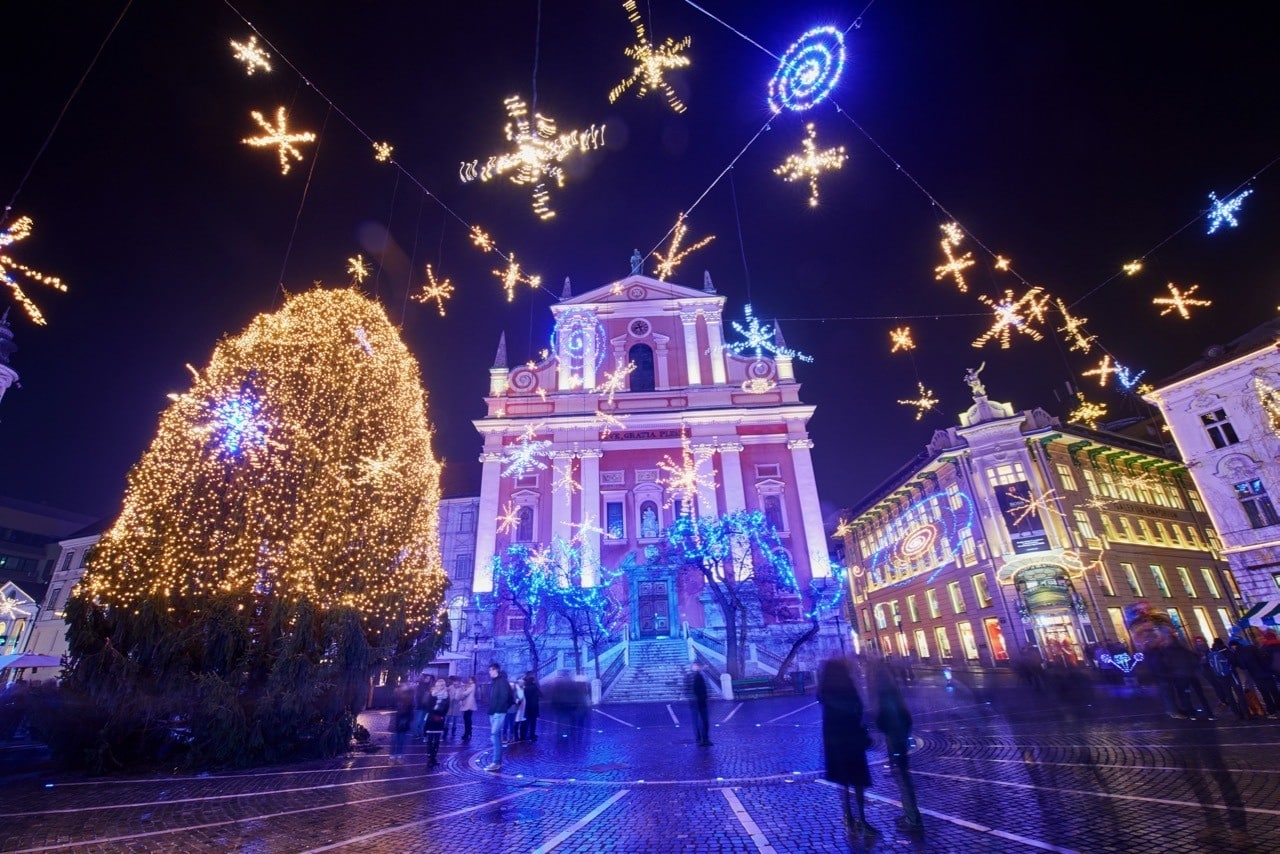 You can enjoy all the sweet treats and then work off the calories at one of the seasonal ice-skating rinks. Sadly, not every winter gets cold enough for ice skating at Lake Bled in the winter or on Jezersko Lake. More and more skate rinks pop up each year. Smaller ice skating rinks are built in city centers for all ice skating enthusiasts.
When visiting Bled Lake, don't miss the opportunity for some exercise with a view. You can watch the lights from the Christmas market next to the lake light up in the evening from the ice in front of the Park Hotel. They also do occasional curling events or salsa dancing on ice if you want less romantic views and more sport. Lake Bled also features a much bigger permanent ice skating rink. In winter, you can catch a hockey game in Lake Bled or do recreational ice skating.
TRAVEL COMPANIES WE USE AND TRUST
Try Some Cross-Country Skiing
Even if you are new to this sport, you can learn how to cross-country ski at a local Slovenia skiing school. They will also happily rent you all the necessary equipment. Popular destinations include Rudno polje at Pokljuka, the Nordic Center at Kranjska Gora Ski Resort, Rogla, Pohorje (and many more).
After a heavy snowfall, local cross-country skiing tracks emerge, made by enthusiastic locals. Those are usually free to use and sponsored by a local sporting club or pub.
No snow this winter? No problem. Visit the underground cross-country tunnel with an 800-meter-long course in Planica. They offer natural or artificial snow all year long. One of the most incredible things to do in Slovenia in winter!
Evening Torch Walk
I am the first to admit that walking around at night with a crowd of strangers carrying burning torches sounds weird. Nevertheless, it is a popular winter activity.
Winter torch walks are, in reality, quite fun events. There is one around the hill Vrtovin above Lake Bohinj. Local stories and legends accompany the guided walks, all told by the fire.
Do you prefer sledding downhill by the torchlight? You can do it at Krnica and Ljubelj. There are many other locations with night sledding options with a less romantic type of illumination. Of course, you can also visit during the day.
Want Even More Nighttime Winter Activities In Slovenia?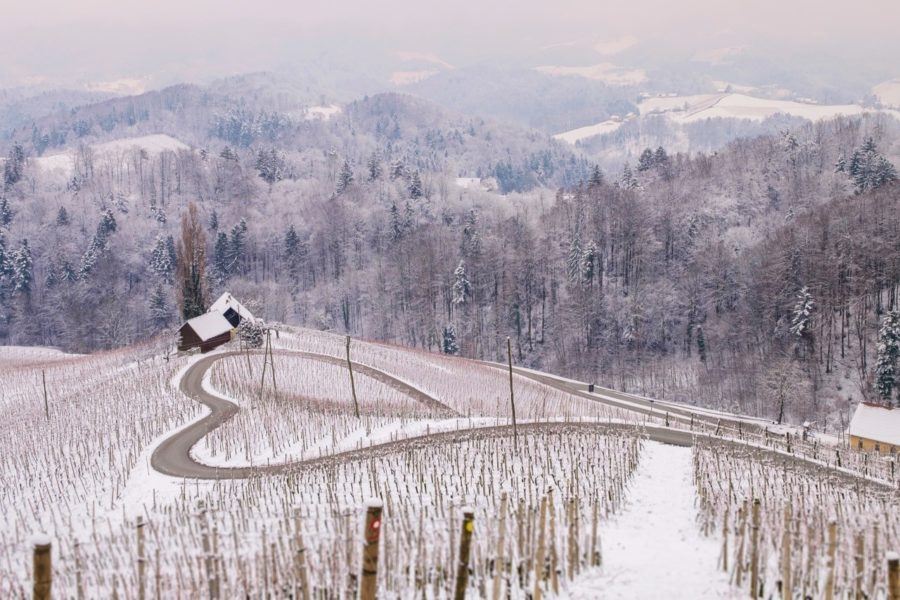 You can try snowshoeing in Kranjska Gora. Who said the night is only for sleeping? There is so much going on in winter in Slovenia!
Living Nativity Scene In Postojna Cave In Slovenia At Winter
The magical underground world of Postojna becomes a stage. Different nativity scenes are set along a 5-kilometer-long footpath inside the most famous cave in Slovenia. This one lasts only five days in December, so check the dates and plan your Slovenia winter holiday accordingly.
There are around 150 different performers located around the cave. They also include one or two local singers in the show every year. Even for non-religious people, it is a fabulous show in a stunning underground setting. This is a must-do activity when you visit Slovenia in winter.
Mountain Hiking In The Winter In Slovenia
The Slovenian Alps are beautiful all through the year, but be warned! They become dangerous in the winter. That is why we locals always suggest you team up with a local and experienced mountain guide.
Many mountain winter huts are also open in the winter and offer typical local mountain meals to hiking enthusiasts — the ideal winter escape in Slovenia. You have the proper winter gear, and a local guide or an organized tour will add immense value to your trip, allowing you to enjoy the views.
Driving Around In Winter In Slovenia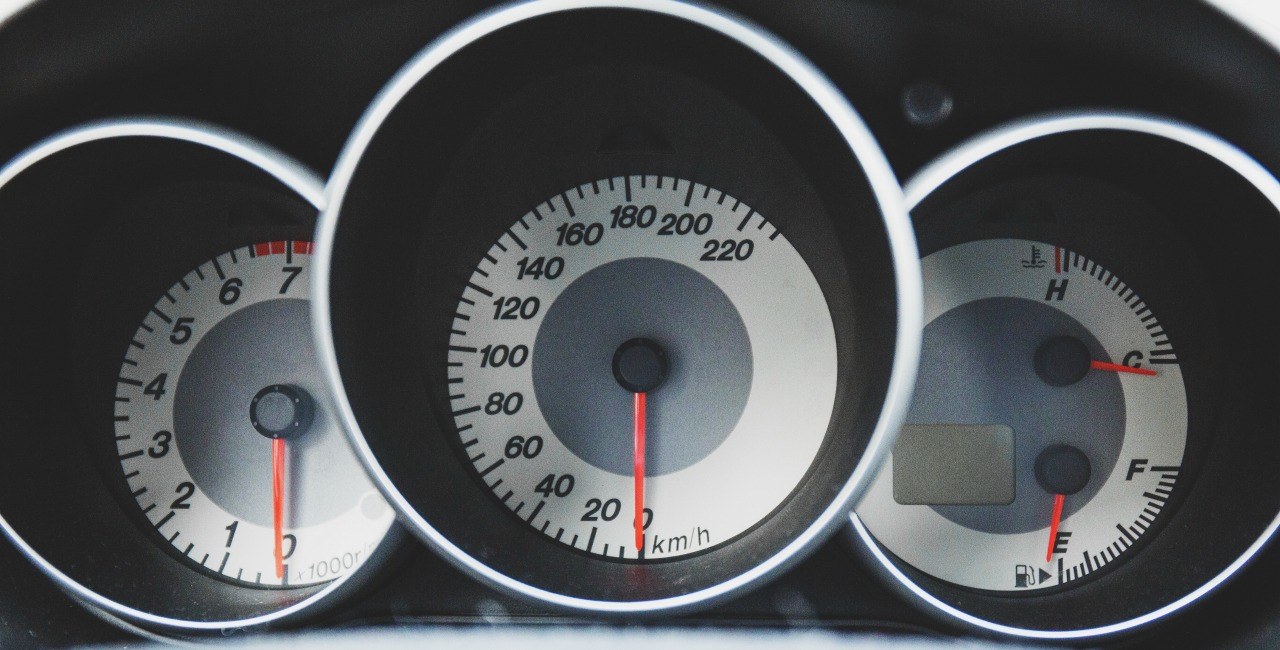 Some winters are snowier, and some are warm and dry. No matter what the wetter is like, the Slovene driving law requires all vehicles to be equipped with snow tires or have snow chains in the car booth from November 5 to March 15.
The minimum tire tread depth must be 3 mm. If it snows earlier or later, you are only allowed on the road with the right equipment. When you rent a car during that period, it should come with winter tires on – be sure to double-check.
Slovenia winter travel with a vehicle after a heavy snowfall isn't too hard, though. The roads usually get cleared quickly, but finding a parking space in big cities like Ljubljana can be tricky, so factor in extra time for finding a space or for more traffic than usual.
It usually takes a while for all the snow to be cleared out, so be patient and perhaps leave the car and test the local bus connections.
Alpine Skiing And Snowboarding In Slovenia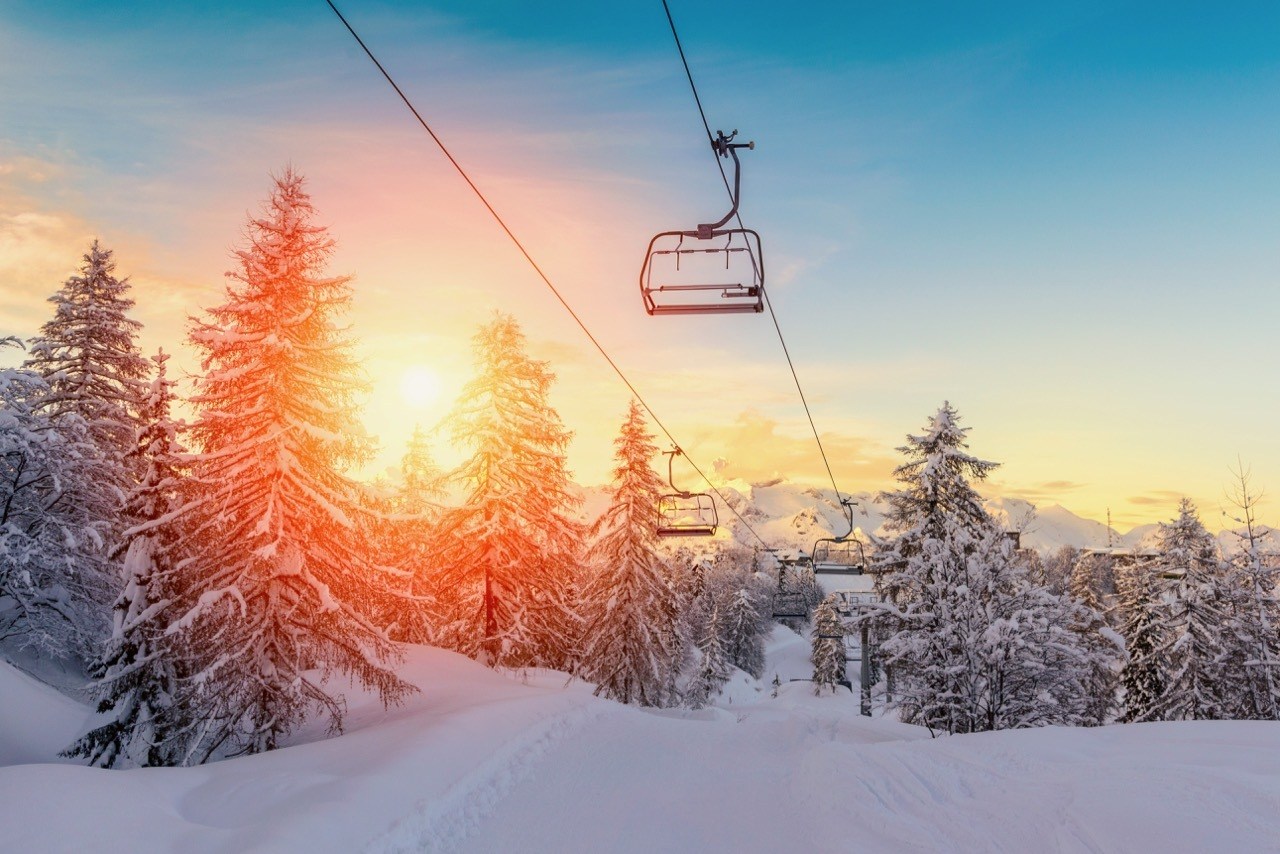 Slovenians love alpine skiing. Slovenes are so good at it!! I chose to put this one last in this Slovenia winter guide, as it is the most famous Slovenian winter activity.
Or, if (like me) we do not like to ski, we watch our skiing heroes compete from inside our warm living rooms with a cup of mulled wine or hot chocolate in our hands. Knowing the names of the current skiing stars and all about guys and girls who retired from the white circus long ago is normal.
Slovenia ski holidays are extremely popular, and there are many quality ski resorts in Slovenia. Most are family-friendly and close to a town, so you can spend part of the day on the slopes and sightseeing. Of course, you can also turn off the TV and go skiing or snowboarding yourself.
When you visit Slovenia in winter, the best options include Rogla, Krvavec, Pohorje, Cerkno, Vogel, Kanin, Golte, Kope, Soriška Planina, and Kranjska Gora is arguably the best place to ski in Slovenia. There is also the tempting option to book Slovenia ski packages at a hotel with a pool and spend half of the day out in the snow and the other half soaking tired muscles in a spa.
Check out hotels around Rogla or Pohorje. With the purchase of a single SkiPass ticket, you can ski at all Slovenian ski resorts and choose your favorite.
Best Places For Skiing In Slovenia
Vogel Ski Resort
Kranjska Gora Ski Resort
Krvavec Ski Resort
Bled Straža Ski Resort
Skiers Here is Where to Hit the Slopes in Slovenia
Maribor Pohorje Ski Resort
Rogla Ski Resort
Read All About The Best Skiing Options In Slovenia Here
I hope that you enjoy your visit to Slovenia in the winter; it's my favorite season. In the comments below, tell us about the most fun thing you did during your winter holidays in Slovenia!
Other Ways To Enjoy The Holidays In The Balkans