Some posts contain compensated links. Please read this disclaimer for more info.

Where To Stay In Ljubljana (Best Hotels In Ljubljana Included!) For 2022
Not only has the Slovenian capital the honor of bearing the most tongue-twisting name of all European capitals, but Ljubljana is also one of the most livable and greenest capitals on the continent. With a historic center that is basically entirely car-free, this old city begs to be explored on foot. Without any cars—there are some buses, though—the entire Old Town is opened up to pedestrians and cyclists.
Ljubljana is blessed by its location. It lies at the crossroads between Austria and Germany's efficient and disciplined Germanic cultures and the relaxed and friendly Balkan and Italian cultures. These opposing influences make it an incredibly cosmopolitan and fascinating city for its size—Ljubljana is home to 280,000 inhabitants.
Ljubljana may lack the significant tourist attractions that other European capitals do have; it makes up for that by being almost impossibly charming and atmospheric. It almost goes without saying that when looking for the best places to stay in Slovenia, you'll probably end up booking a hotel in Ljubljana.
Here is our guide to Ljubljana in case you need that and ideas on the best hotels in Ljubljana (see below), which will help you decide on the best area to stay in Ljubljana in 2022.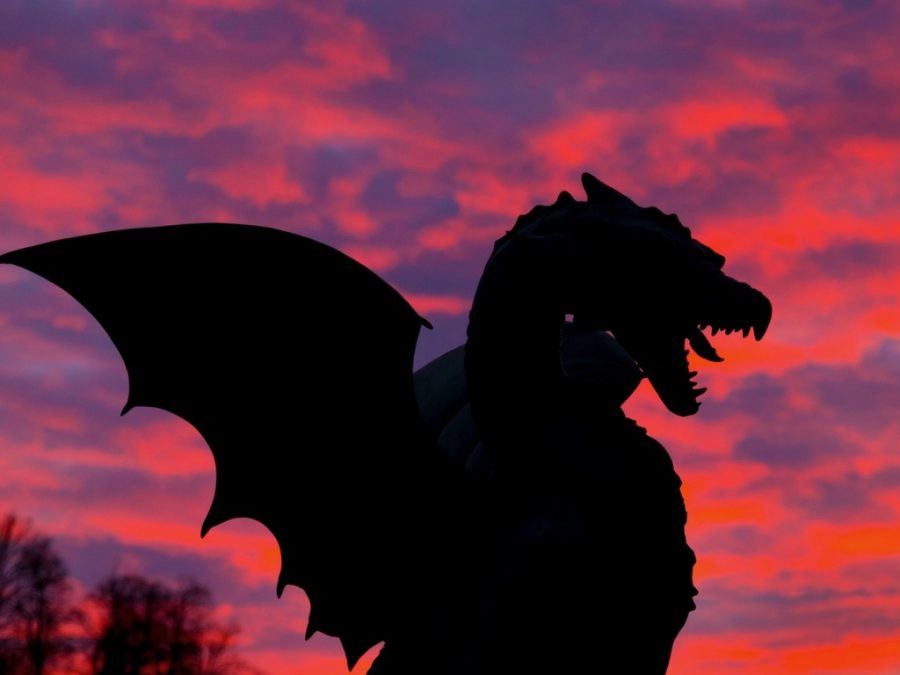 2022 Booking Sites For Hotels In Ljubljana
Prices for accommodation in Ljubljana, Slovenia, fluctuate depending on the seasons. You will get good deals if you dodge peak season, starting in July and going through early-September. Ljubljana hotel rates can vary from €100 to €200 per night for four-star hotels and go down to between €30 to €150 for two and three-star accommodation.
INFO
Finding hotel deals is easiest with a search engine, and our favorite hotel booking site is Booking.com. It's here you'll find the biggest range of hotels in Ljubljana, Slovenia, as well as Ljubljana hostels, apartments, and B&B's.
You can always find last-minute hotel deals, sometimes with much better rates than individual hotel websites.
Alternatively, if you're looking for interesting accommodation and not your typical hotel, hostel, or apartment, check out these weird and wonderful accommodation options.
Ljubljana Hotel Reviews To Help You Decide Where To Stay In Ljubljana
We'll start with the more budget-friendly accommodation in Ljubljana and then work our way up to the 5-star luxury places to stay in Ljubljana. If you want to skip the reviews, you can find the best accommodation in Ljubljana here.
Places To Stay In Ljubljana: 2-Star Hotels In Ljubljana
Penzion Pod Lipo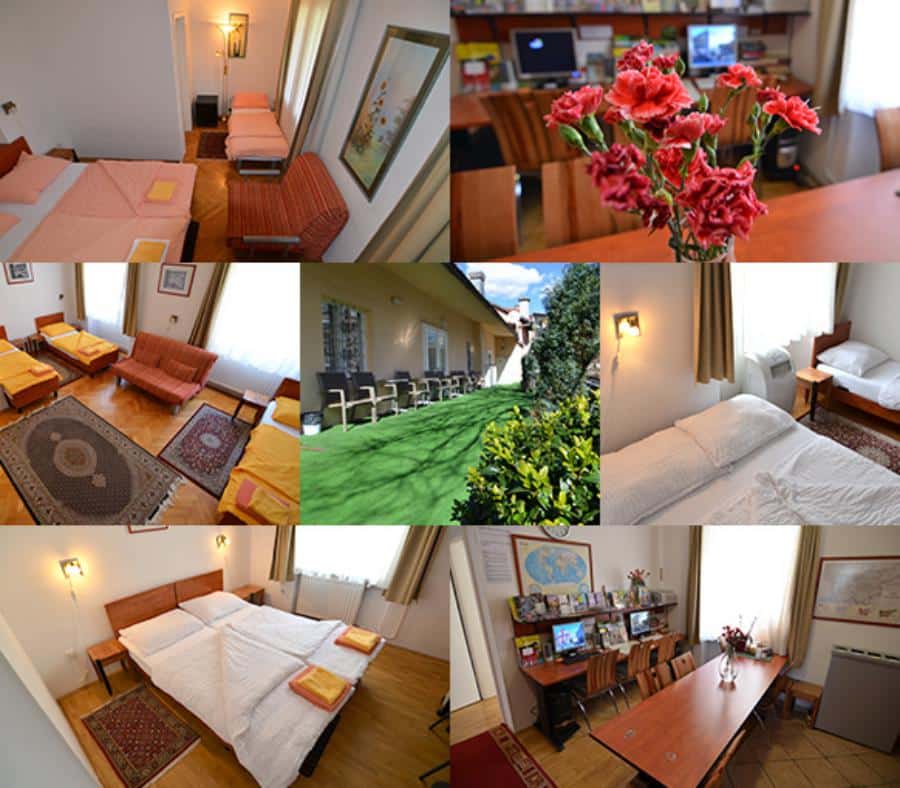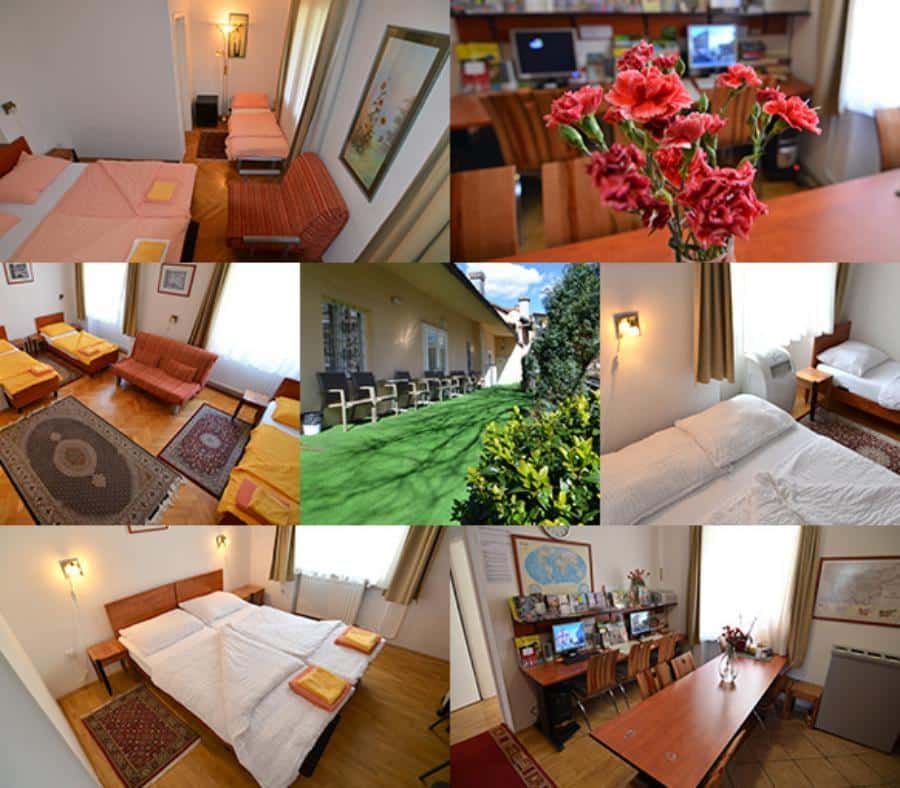 Location: Borstnikov, Ljubljana
This hotel gives a home-away-from-home feel in a very central location. It's only a 5-minute walk from attractions such as the Roman Wall and Drama Theatre. There is a shared terrace to enjoy those warm summer evenings, as well as free WiFi.
Rooms in the hotel have air-conditioning, private bathrooms, and a fridge and cable TV. On-site, you will find a fantastic restaurant serving both local cuisine and international dishes. If you'd like to cook your food, you can do so in the shared kitchen and dining area.
The great thing about staying in this type of hotel is that you feel like you are actually experiencing the authentic way of life, with the added safety net of a touristic hotel experience.
Where To Stay In Ljubljana: 3-Star Hotels In Ljubljana
Hotel Park Ljubljana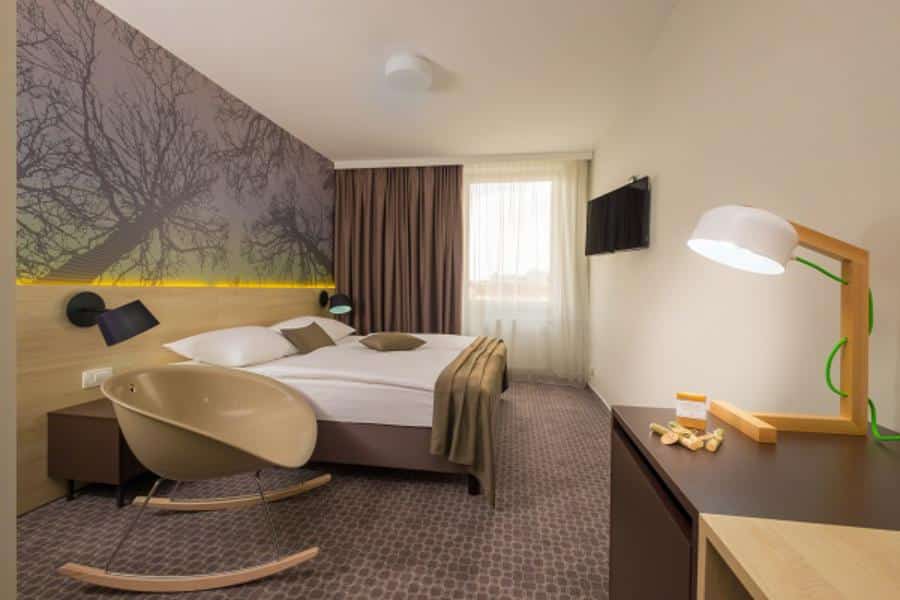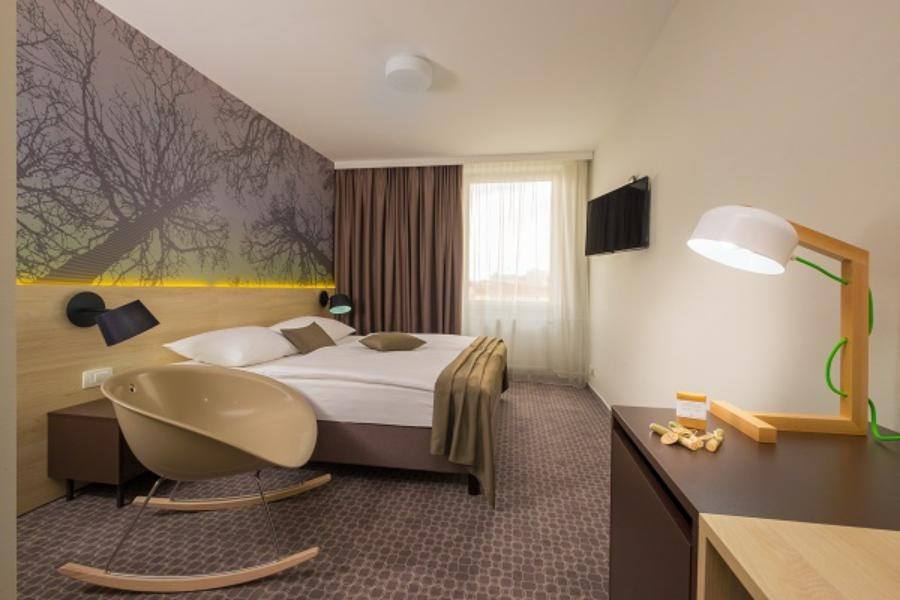 Location: City Center
In addition to comfort and overall quality, it's the central location of this hotel that makes visitors head there time and time again. While this is a three-star rather than a four, the only difference is that rooms aren't quite as luxurious as the next star rating up. They're, however, certainly well equipped and comfortable for all guests.
Some rooms have a view over Ljubljana Castle, while other rooms view the green landscape beyond, which is just as impressive! Rooms are comfortable and stylishly decorated, with free WiFi and a flat-screen TV. There is a bar on the top floor with a terrace and an on-site restaurant if you don't want to venture too far from the hotel at the end of a long day of urban exploration.
If you are looking for accommodation in Ljubljana city center, this is a great option.
Adora Hotel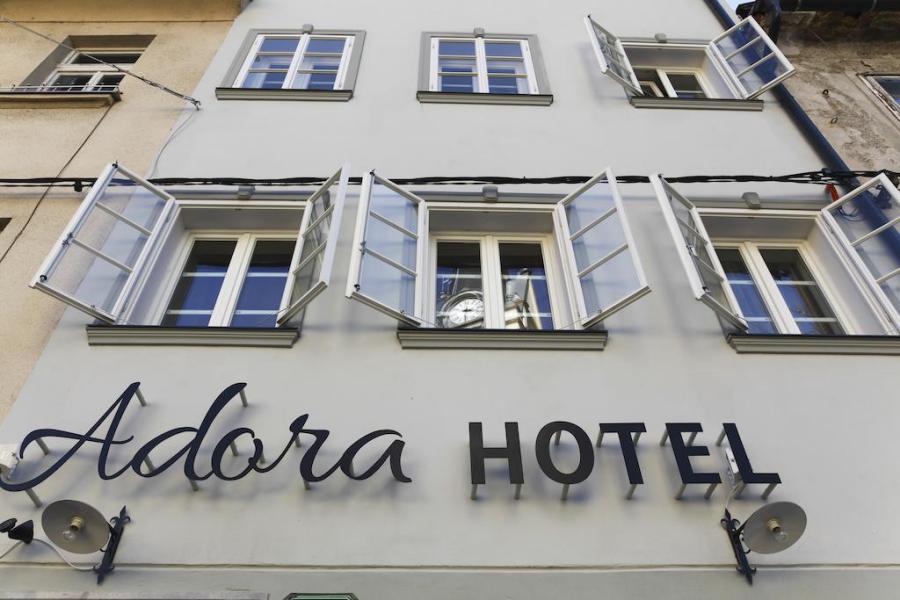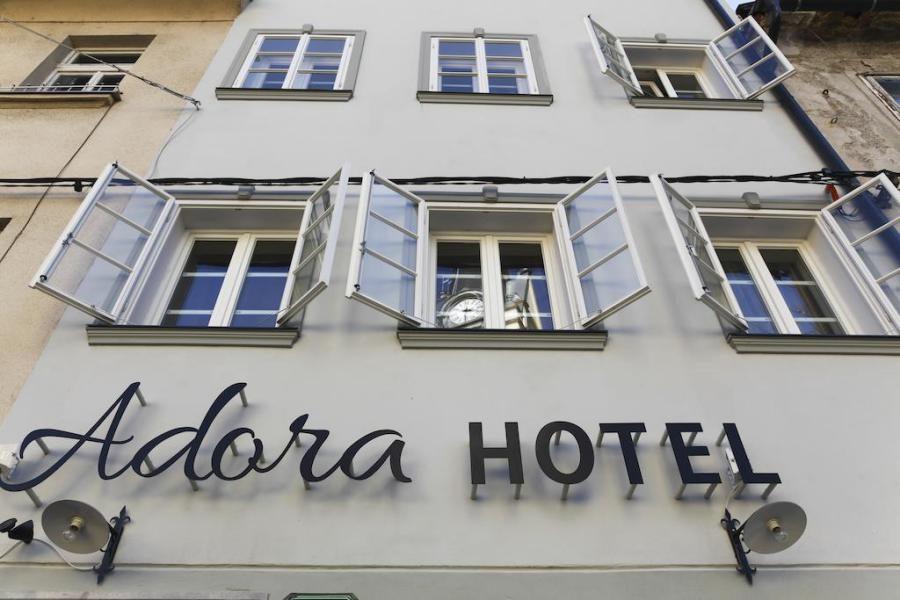 Location: Central location, at Ljubljana Castle
This hotel lies right underneath Ljubljana Castle and just on the river banks, which puts it within striking distance from the lively waterfront bars and restaurants. The hotel is housed in a historic building and decorated with stylish features, including all mod cons, such as LCD TV, satellite channels, and air-conditioning. The back garden has a terrace with deck chairs, while the private bar allows guests to relax and enjoy the weather with a drink in hand.
The rooms' hardwood floors and clean lines make the place feel much more opulent and special than its rating. Although three stars certainly aren't bad, it feels like it deserves more. You get great value for money if you choose to stay here. The primary reason guests rate this hotel so highly is the fantastic location. You don't have to commute around the city too much at all. If you are looking for hotels in Ljubljana Old Town, this is it.
City Hotel Ljubljana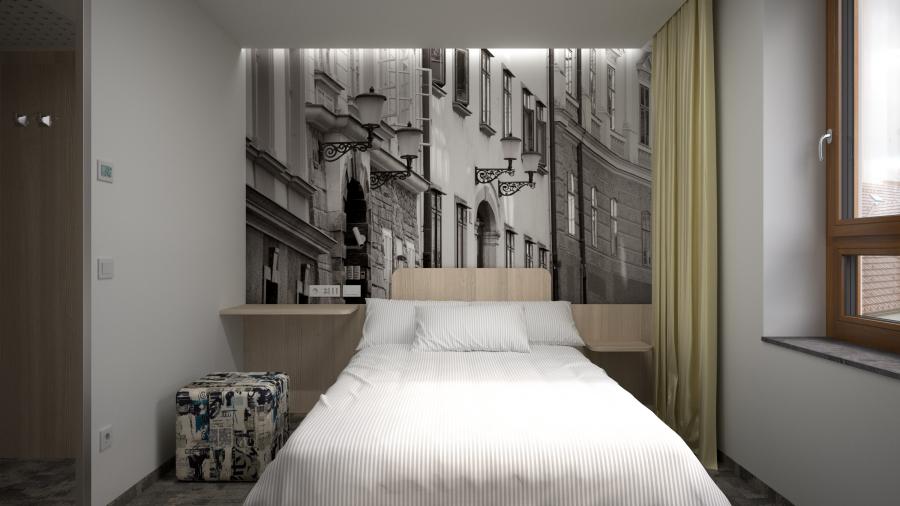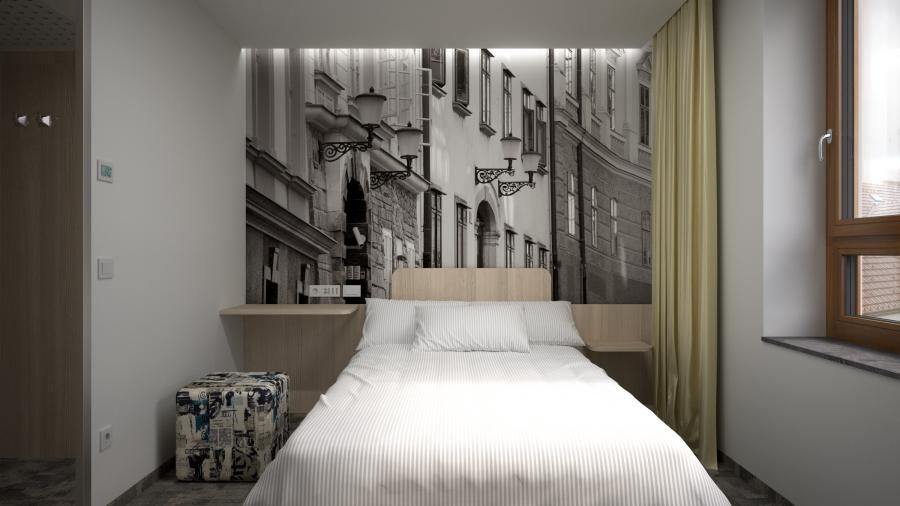 Location: Close to the city center
The City Hotel Ljubljana is a fantastic choice for those who want to enjoy the city but don't want to be right in the middle of it either. A slice of middle ground, this is! The hotel is also competitively priced, which is always a serious bonus.
The hotel has an on-site a la carte restaurant and lobby bar, and a host of other facilities, including cycle hire and a roof terrace. Regarding the rooms themselves, they are all decorated in a modern style, with air-con, flat-screen TV, and a desk. Private bathrooms come with everything you may need.
The major plus point of this hotel is its proximity to everything. The bus station is just 850 meters away, and there is free parking on-site if you want to hire a car and explore the Ljubljana area and beyond.
B&B Slamic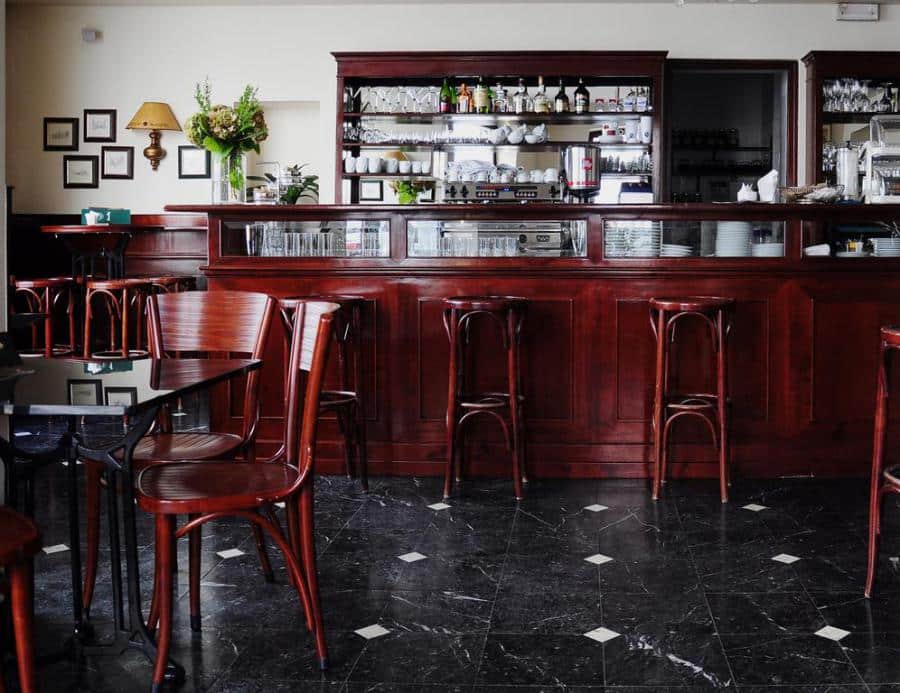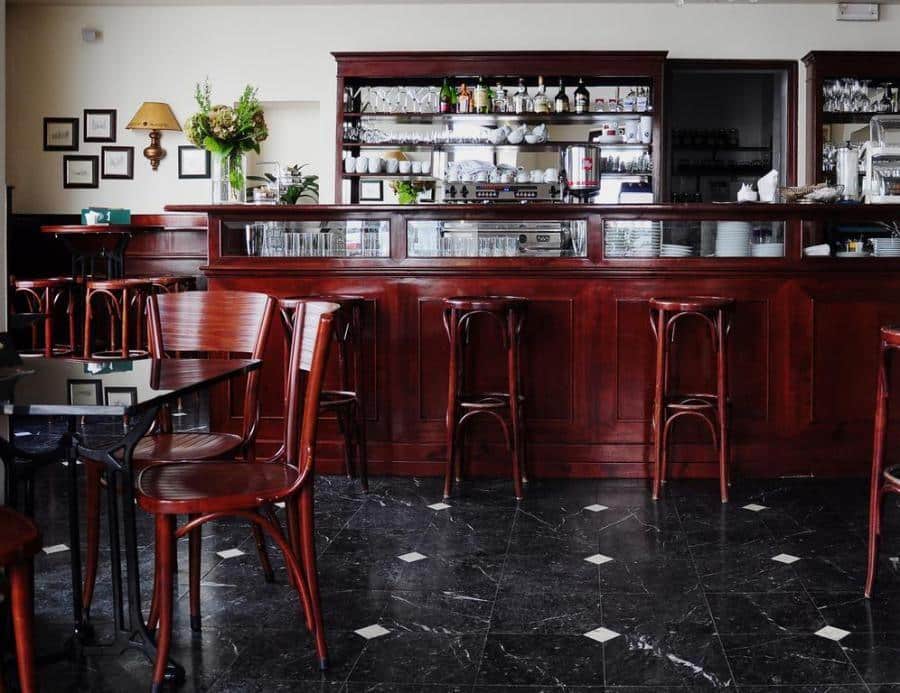 Location: City Center (five minutes from main attractions)
Some people prefer a B&B as their place to stay, rather than a large hotel. This particular B&B is ideal for those who want a home away from home during their vacation. Located centrally, this B&B gives visitors a comfortable place to stay in the city center. Simultaneously, the rooftop terrace is ideal for soaking up the warm summer evenings or chilling out during the colder times with a drink in hand.
The inside of the B&B is charming and olde-worlde, with period-decorated halls and alcoves. The rooms all have wooden and marble floors, which give that authentic feel to the property. Yet, there are plenty of modern amenities, too, with free WiFi throughout the building.
Breakfast is buffet style and packed with different foods for everyone to enjoy. Additionally, there are plenty of restaurants, bars, and coffee shops within close proximity. Therefore, you won't have to venture too far away from your base to grab a bite to eat or a drink.
Art Hotel Ljubljana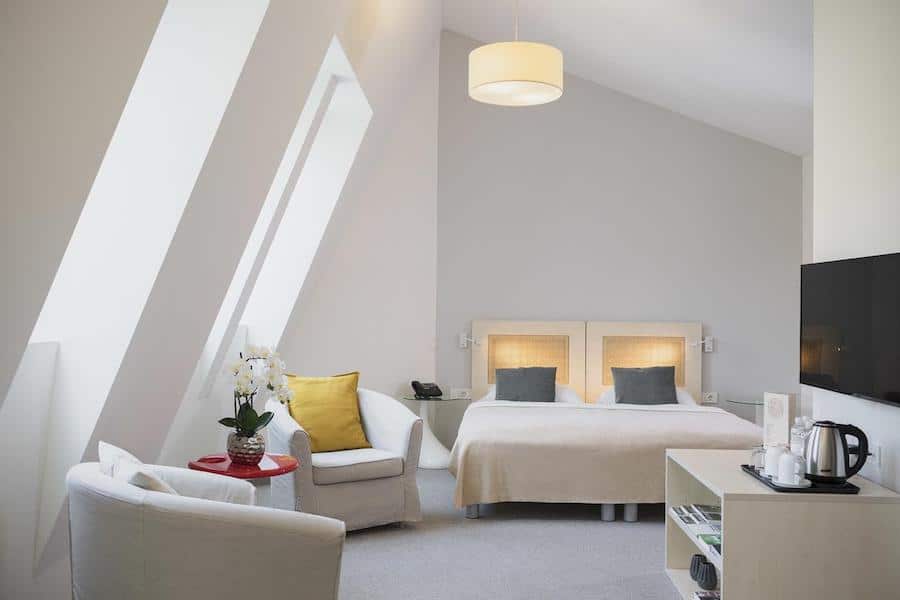 Location: City Center
When looking for the best-rated and most-booked accommodation in the Ljubljana city center, chances are high you'll come across Art Hotel Ljubljana. This popular 3-star hotel is mere minutes from Prešeren Square, the iconic Triple Bridge, and the rest of the Old Town. You'll find numerous bars, restaurants, and shops within walking distance. Even Ljubljana Castle is only about 500 meters away. In short, this is easily the best Ljubljana area to stay in when visiting Slovenia's capital.
Art Hotel Ljubljana features bright and spacious rooms equipped with modern furniture, air-conditioning, a private bathroom with a shower, and a flat-screen TV. Rooms overlook Ljubljana Castle; free WiFi is available throughout the property.
Additionally, you can enjoy a daily buffet breakfast, as well as refreshments later in the day at the hotel's bar and terrace. And it wouldn't be an "art hotel" if there wasn't actual art to be enjoyed—you can hang out at the garden bar while checking out the art exhibition.
Hotel Emonec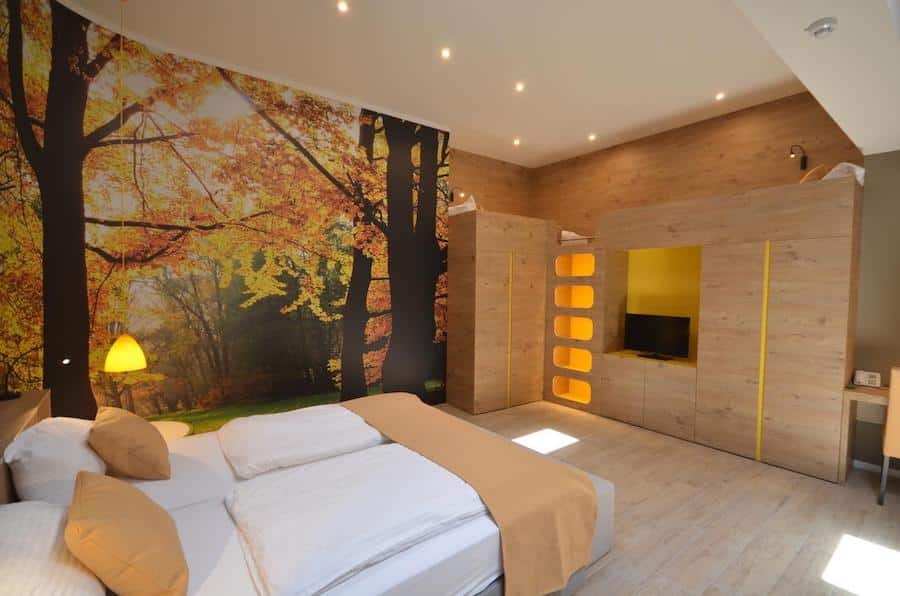 Location: City Center
The 3-star Hotel Emonec sits in what is undoubtedly the best location to stay in Ljubljana—the middle of the Old Town's pedestrian area. If you're figuring out where to stay in the Ljubljana city center, this is a fantastic and affordable option. Nearby attractions include Ljubljana Castle, the National Gallery of Slovenia, and Prešeren Square, literally just minutes away.
At Hotel Emonec itself, you can enjoy a buffet breakfast each morning, fueling up for a well-filled day of sightseeing and urban exploration. Free WiFi allows you to connect with people back home and the rest of the world, while your room offers a cozy place to rest up. All rooms have lovely dark parquet floors and wooden furniture and an attached bathroom, air-conditioning and flat-screen TV. Additional amenities include vending machines, self-service laundry machines, and a 24-hour reception.
Anyone looking for affordable Ljubljana accommodation in the heart of the city's Old Town should take a closer look at the top-rated Hotel Emonec!
Best Places To Stay In Ljubljana: 4-Star Hotels In Ljubljana
Grand Hotel Union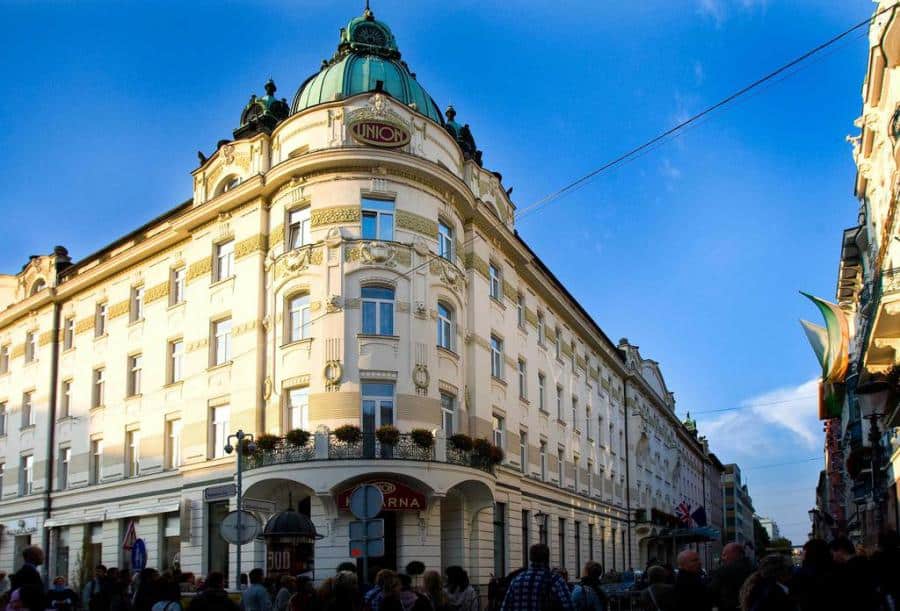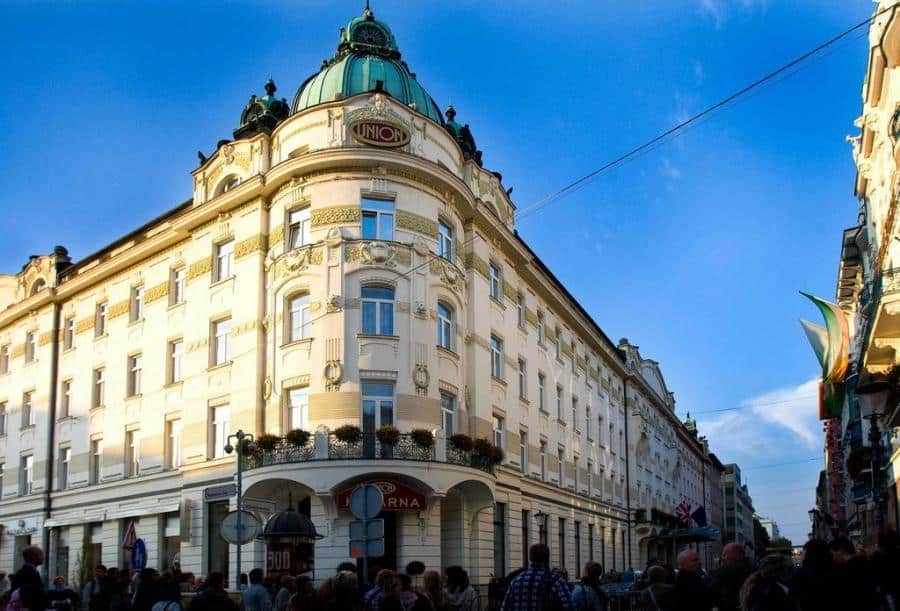 Location: In Central Presern Square
This is a seriously impressive hotel in Ljubljana, right in the heart of the city center, so you're never too far away from anything. There is a massive range of different facilities on offer, including a stylish and serene indoor swimming pool, as well as on-site spa facilities.
All rooms are equipped with mod cons, such as flat-screen TV, minibar, and private bathrooms. The buffet-style breakfast is delicious, and there is the on-site Grand Union Café, which is famous among locals. The Union Garden Restaurant serves tasty local foods for guests, and if you want to work it all off, you can head to the fitness center for some exercise. This is one of the grandest Ljubljana hotels.
Antiq Hotel Ljubljana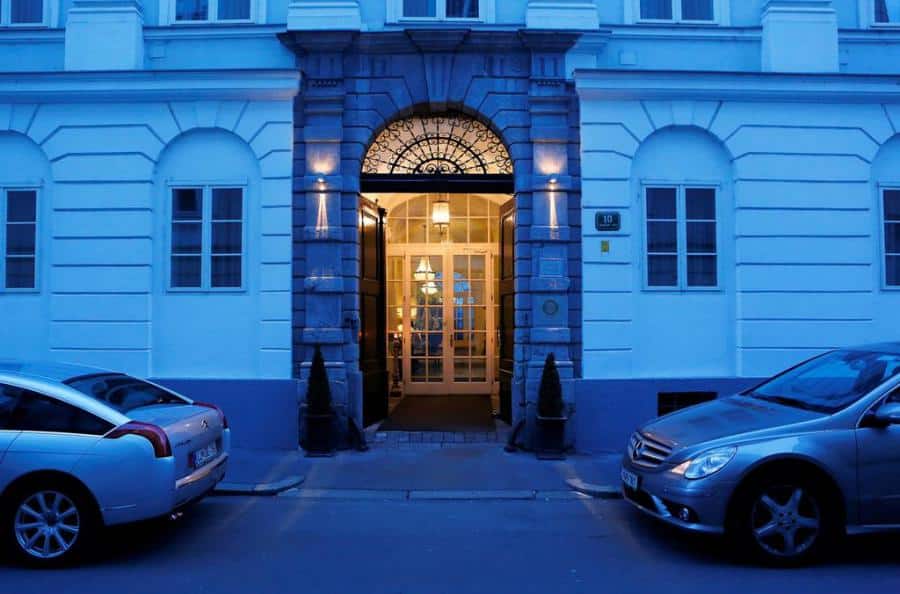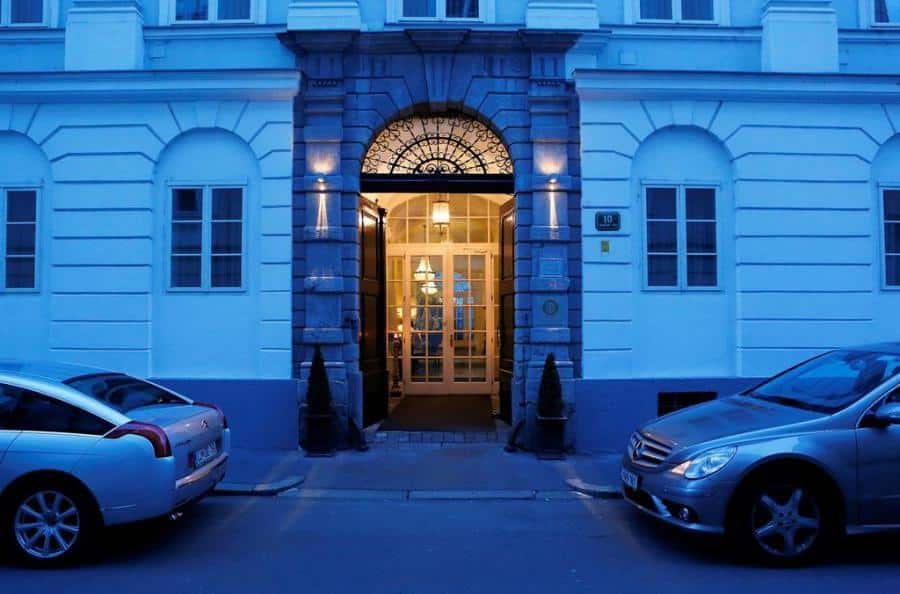 Location: Gosposka Ulica
There is something special about staying at the Antiq Hotel Ljubljana because it was once a former aristocratic household. This, of course, means the property is opulent! Another positive point is that the Antiq Hotel Ljubljana is very family-friendly and located in a small and tranquil spot, just outside the city center. Having said that, the castle is still within walking distance, so you're never too far away from the action.
The rooms are as opulent as the building's exterior, decorated in 16th-century style, while also having flat-screen TVs and satellite channels, private spa baths, and minibars. There is free WiFi throughout the hotel, too.
Two open courtyards allow you to enjoy the summer sun and an open fire during chilly evenings. There are two lounge bars on-site, and guests can also access the hot tub, sauna, and gym for a small extra charge.
Allegro Hotel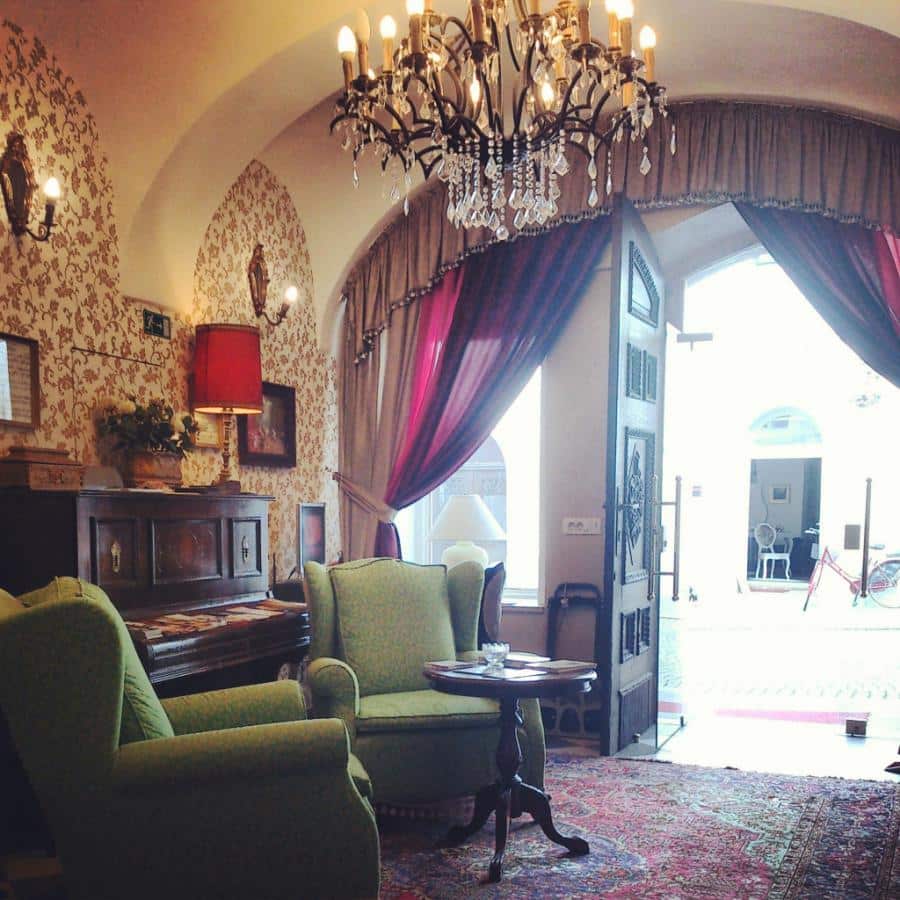 Location: City center
Situated right in the heart of the old part of the city, this hotel is a historic building in its own right while having plenty of mod cons thrown in for good measure. All rooms boast luxury and elegance and also come with free WiFi. Additionally, they also feature air-con and a flat-screen TV, as well as a private bathroom and toiletries.
The hotel has a garden, which is something that sets it apart, and guests are invited to enjoy the green space in the sunshine. Refreshments can be ordered at the bar. Breakfast is buffet style, and guests highly rate the delicious daily-served foods.
This hotel is basically a slice of peace and quiet in the middle of a fast-paced city, distinguishing it from some other similarly rated city hotels.
Central Hotel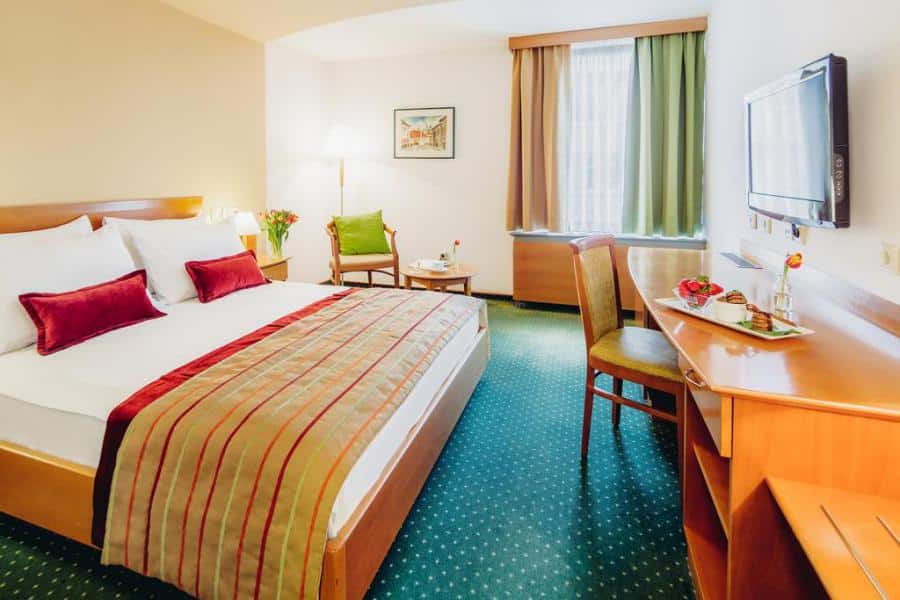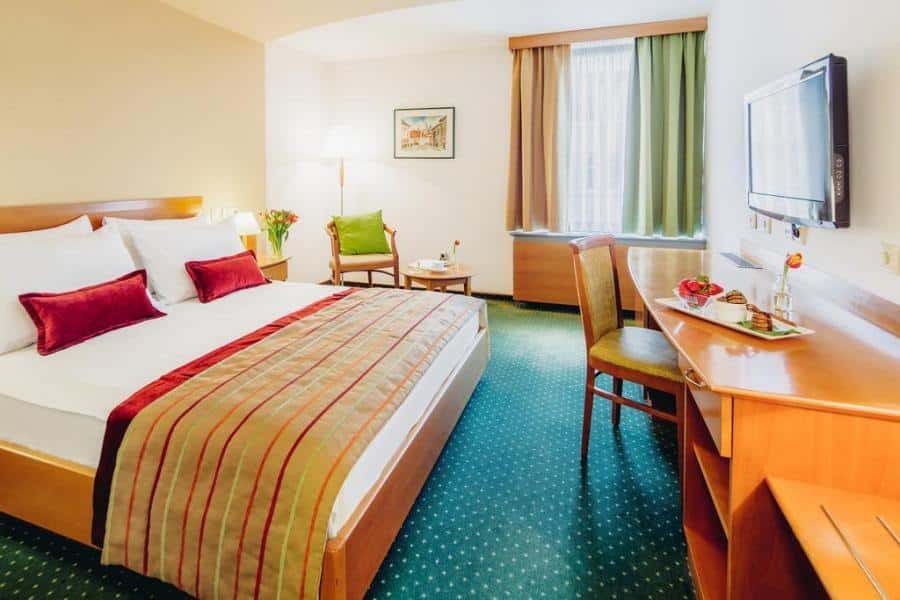 Location: Miklosiceva, City center
This boutique hotel offers guests all the perks of a large hotel but within a smaller setting. Business guests often choose to stay here, because of the facilities and central location, just 500 meters from the Old Town and the Exhibition Centre.
There are 74 rooms on-site, in addition to a few suites. WiFi is available across the hotel, and there is free parking just outside the hotel, which means you can rent and park a car if you so desire.
All bookings include a free buffet breakfast, while Franky's Bar on the ground floor serves drinks to visitors in comfort. The view from the hotel rooms is fantastic, too, and gives you sweeping panoramas across the city itself.
Hotel Cubo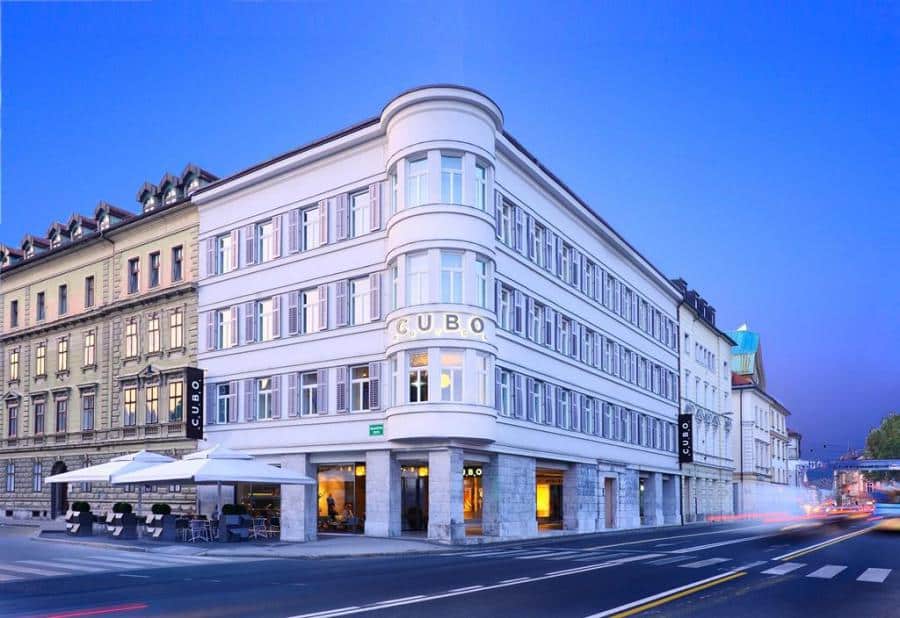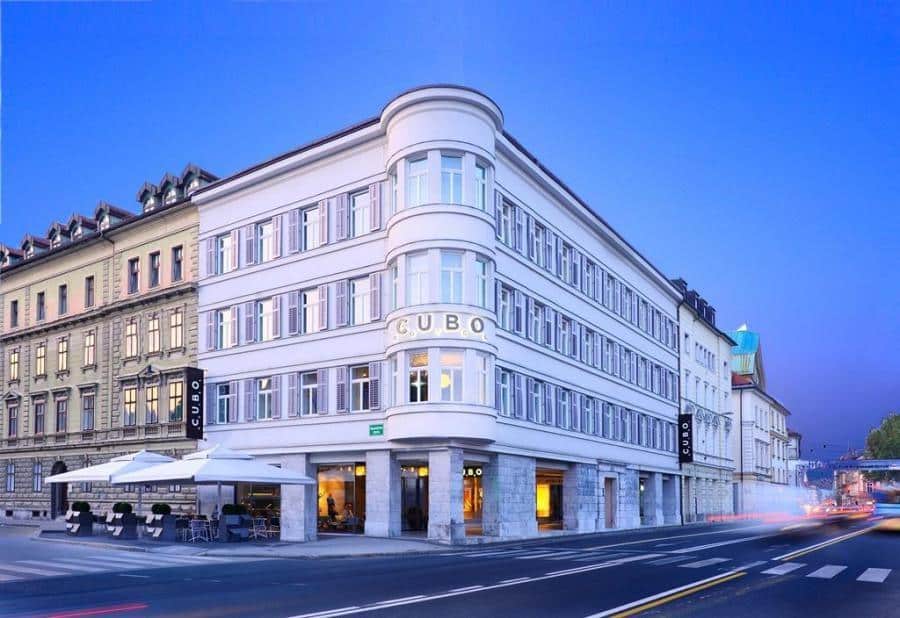 Location: City center
While many hotels in Ljubljana are located in historic parts of the city, and they are decorated in the same way, the Hotel Cubo is totally different. This hotel is super-modern, offering guests a really luxurious place to stay during their visit to the city. All rooms have air-conditioning and modern décor, with WiFi and a flat-screen TV. The on-site restaurant serves drinks all day long, as well as delicious local and international cuisine.
All rooms feature a large and comfortable bed, a seating and working area, a bathroom, and space to wander around. Rooms also offer ambient lighting to allow guests some pre-bedtime relaxation.
The hotel is a short drive away from the main bus station and train station, and the outdoor seating area offers guests a place to rest up before or after a day of sightseeing.
Hotel Lev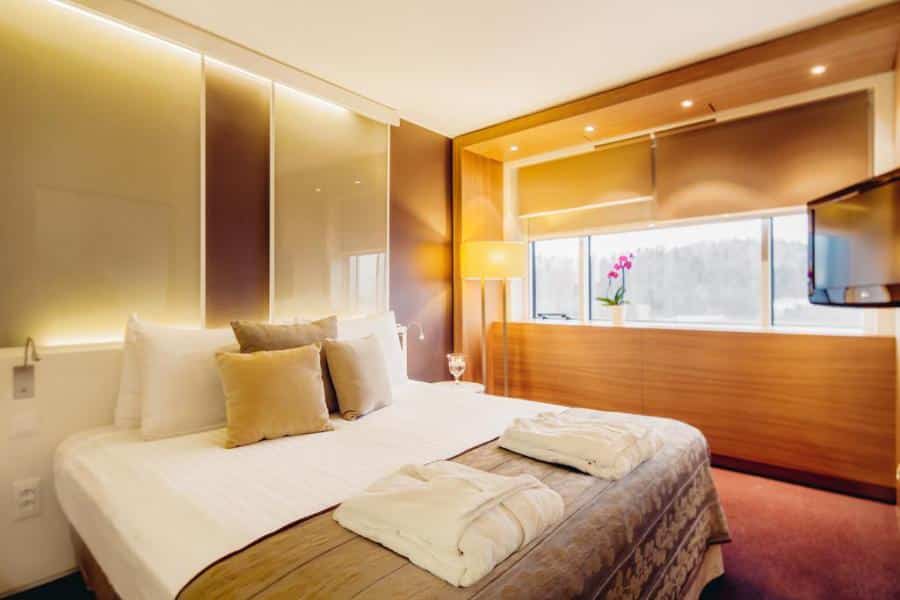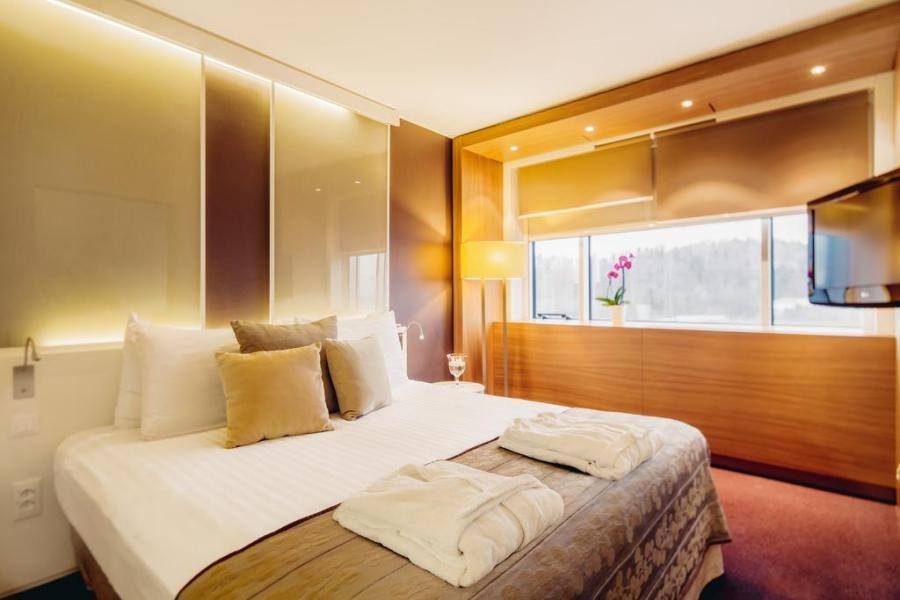 Location: City center
This hotel is ultra-sophisticated and is also very close to the historic part of the city, meaning you don't have to venture too far to be in the heart of the action. Just five minutes' walk and you are in the Old Town of Ljubljana itself.
All rooms have fantastic views, either over Tivoli Park or the city center. Another plus point of this hotel is that if you're a business traveler, you can use ten meeting and conference rooms within the hotel, as well as the ground-floor 400-person conference hall.
The rooms are very comfortable and well-decorated, with all the mod cons you need during your holiday in Ljubljana. The on-site a la carte Pri Levu Restaurant is fantastic for people wanting to try something local. Alternatively, you can simply sit and chill out with a drink in hand at the lobby bar.
Best Western Premier Hotel Slon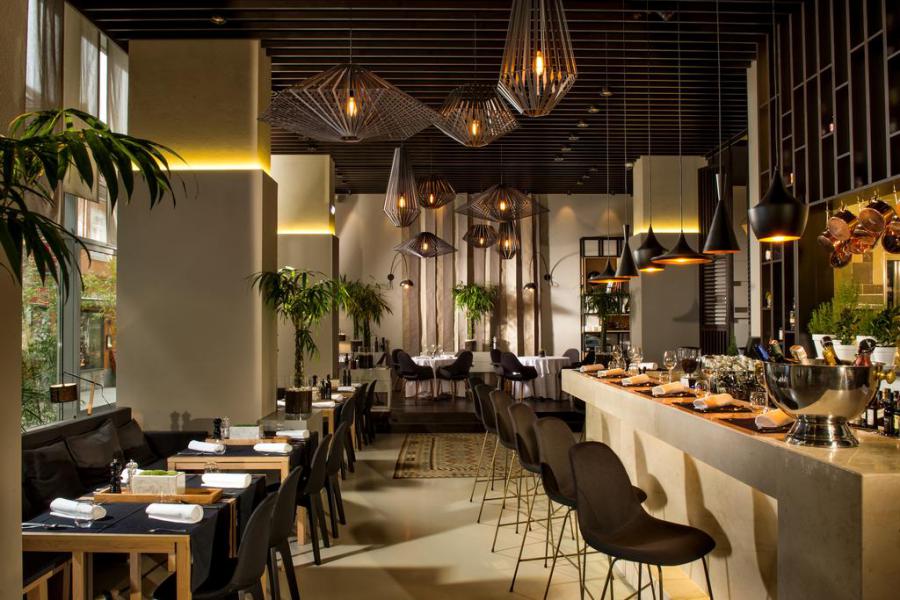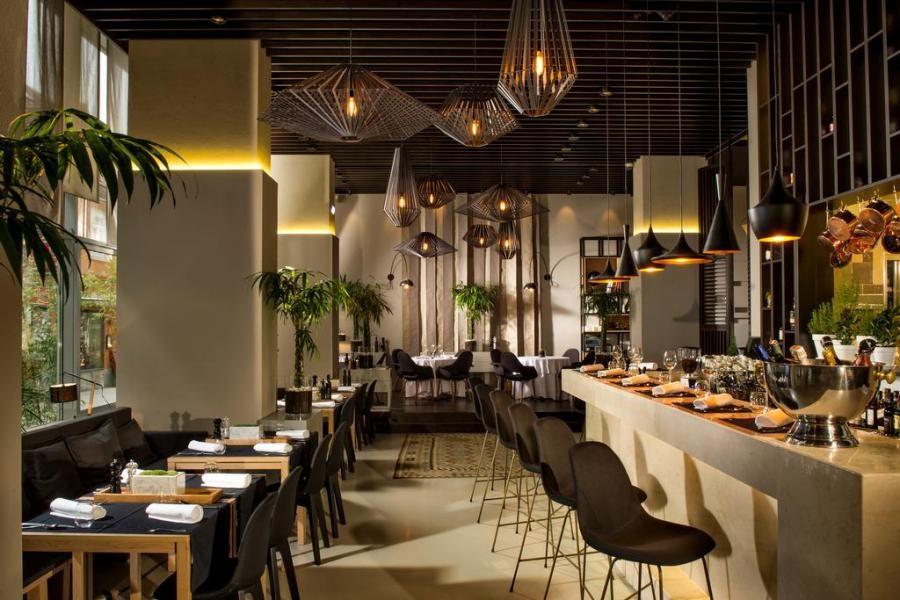 Location: City center
Best Western is one of the hotel world's biggest names, and this hotel is no different in terms of quality and value for money. Located in central Ljubljana, guests only have to walk out of the door to see some of the main attractions that Ljubljana has to offer.
Rooms are bright and colorful while being comfortable, too, including air-conditioning and all necessary mod cons for a top-class stay. The hotel has a spa area, a pastry shop, and a quality on-site restaurant, which serves local and international dishes. The Slon 1552 Restaurant is also a great place to relax, with huge windows overlooking the city and fantastic set menus.
The fitness center has all the equipment you need to work off your excesses, while the spa offers nine different massage treatments for guests to enjoy during their stay.
Ljubljana Places To Stay

: Hostels In Ljubljana
Tresor Hostel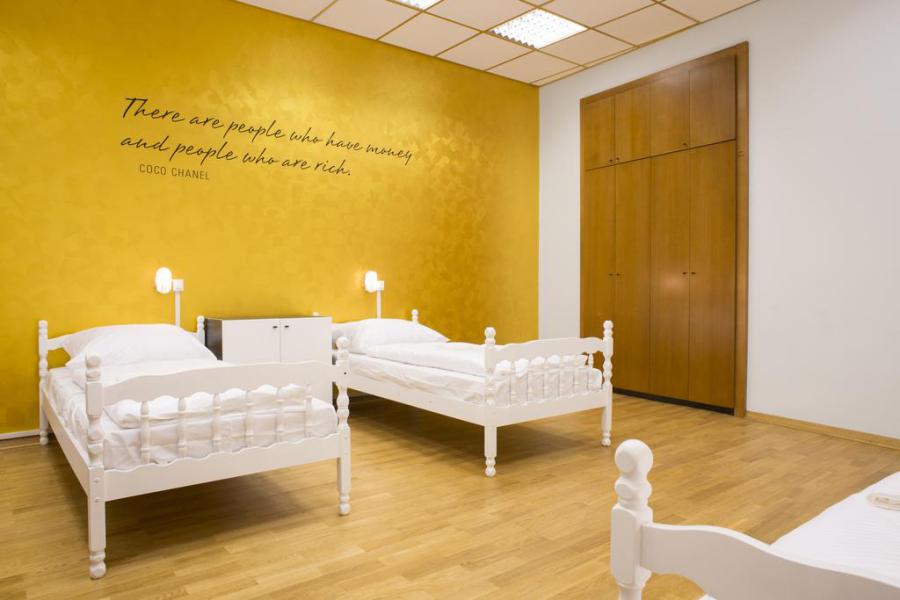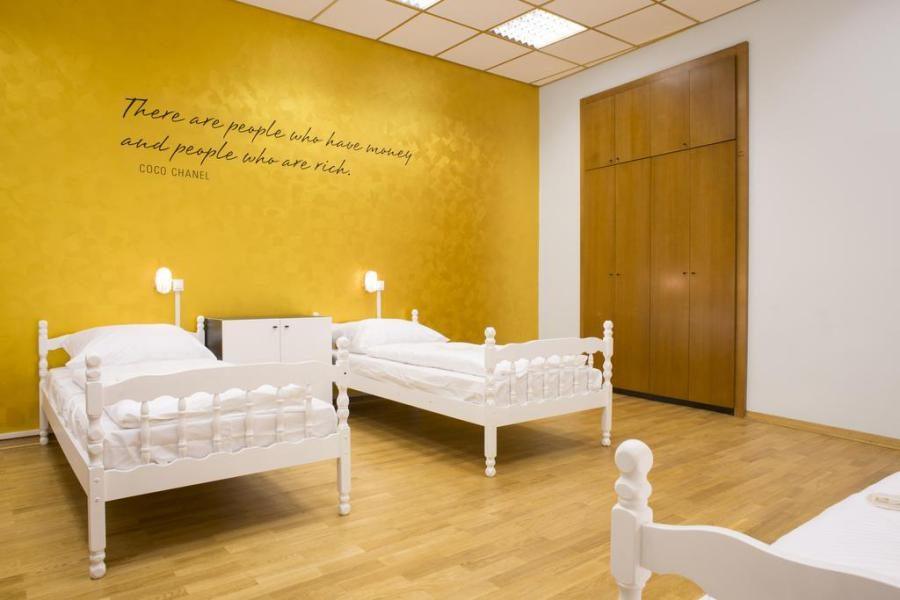 In the center of Ljubljana, you will find the Tresor Hostel, which offers guests everything they need for a comfortable stay in dormitory-style accommodation.
Vila Veselova Hostel
Right on the edge of the famous Tivoli Park, you will find this traditional house, which has been renovated into a top class and very comfortable hostel. An ideal base for budget travelers while they explore the city.
AdHoc Hostel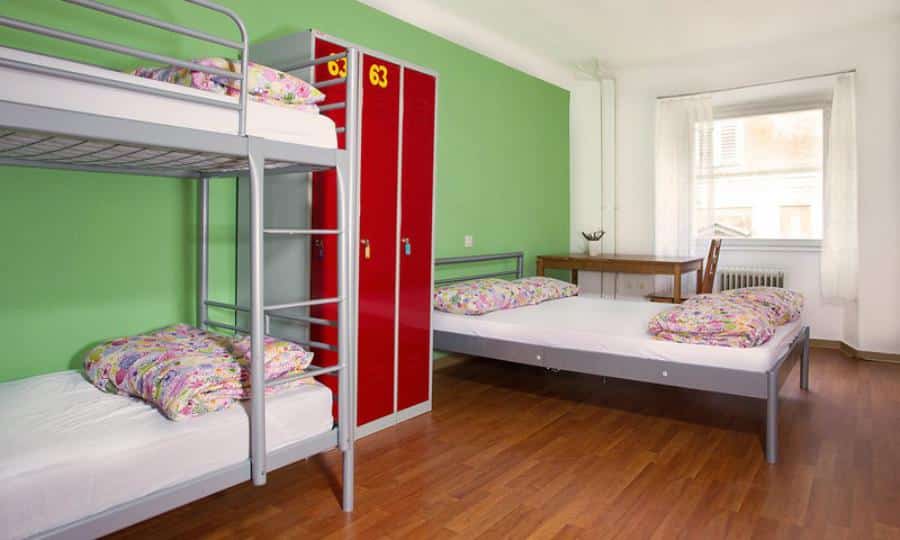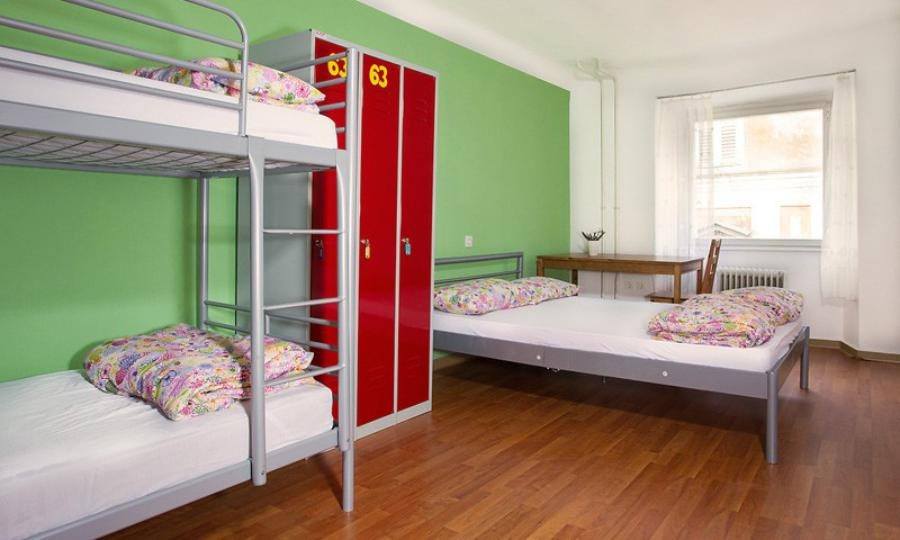 AdHoc Hostel is a centrally located, basic hostel that offers guests a stylish yet comfortable place to rest their heads, close to all city attractions.
Hostel Vrba
Located a short walk from Ljubljana Castle, the popular Hostel Vrba is a well-located accommodation in Ljubljana for budget travelers. You can stay in dorm rooms, which are amazing to meet like-minded travelers, while the communal facilities include a tour desk, kitchen, and lounge area. Free WiFi is available, and this Ljubljana hostel also has its own restaurant serving traditional Slovenian food.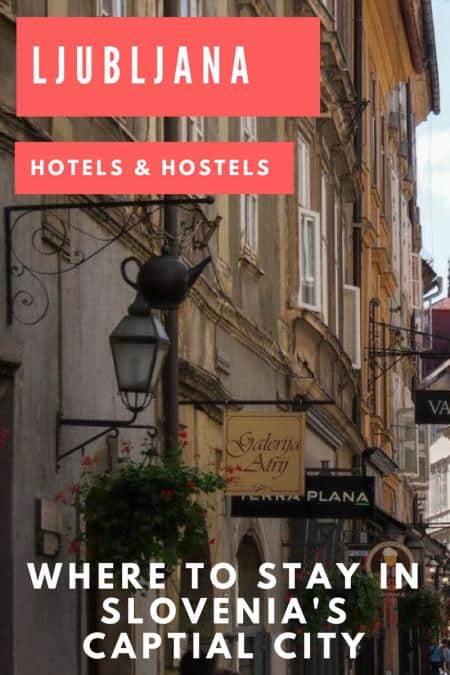 Apartments In Ljubljana
Add apartments to your list of where to stay in Ljubljana, Slovenia. Apartments for rent in Ljubljana are plentiful. You can find excellent vacation rentals through places like Booking.com, where there are over 250+ apartment choices, or you can take a more personal route and use a guesthouse. Hosts are generally accommodating and will give you local info, like where to eat in Ljubljana.
Where To Stay In Ljubljana: Neighborhood Overview
Planning a trip to a new city can be difficult if you don't know about the city's different districts and neighborhoods. After all, you don't want to end up staying in a random suburb or a sketchy area. This, of course, also applies to Ljubljana accommodation.
Although the Slovenian capital is generally pretty safe, quiet, and welcoming, several neighborhoods are simply better for tourists than others. Whether it's because of their location, historic attractions, or laidback atmosphere, these are the best areas to stay in Ljubljana.
Old Town – History & Architecture
First-time visitors to Ljubljana will want to base themselves in the Old Town. This largely pedestrian-only area extends from below Ljubljana Castle to the Ljubljanica River and is home to many of the city's top attractions.
This is where you'll find cobblestone streets, charming alleyways, the St. Nicholas Cathedral, numerous restaurants, the Town Hall, and a wonderful medieval atmosphere. When you stay in the Ljubljana Old Town, you'll be in the middle of the action, surrounded by architectural beauty and culinary delights.
City Center – Nightlife
For the sake of clarity: the Ljubljana Old Town is technically part of the city center. In fact, it's right in the heart of it. The rest of the city center around the charming Old Town is also filled with bars, restaurants, tree-lined streets, beautiful buildings, and so on.
Additionally, this is also where you'll find some of Ljubljana's best nightlife and cultural walks. The city center is arguably the best place to stay in Ljubljana if you're looking to hit explore during the day and hit the bars in the evening.
Trnovo – Local Hangouts
Several suburbs surround the Ljubljana Old Town and city center. While they may be a bit further from the historical attractions and cultural highlights, they are also much less busy. One of the best Ljubljana neighborhoods to stay in for families and couples is Trnovo.
Located just south of the city center, Trnovo is a green area filled with cafés, eateries, clubs, and restaurants. It feels a bit like a small town instead of a major capital and is a great spot to base yourself in Ljubljana if you're staying for a longer period of time and want to see how the locals live and play. On top of that, accommodations in Trnovo tends to be a bit cheaper than those in the Ljubljana city center.
Koseze – Away From The Crowds
Situated at the north end of Tivoli Park and a 15-minute bike ride from Ljubljana Castle, Koseze is the best area to stay in Ljubljana for people who want peace and quiet. This is a great place to stay if you have kids, while couples and even single travelers might enjoy the leafy streets and feel-like-a-local vibe.
There's plenty of nature in this area, and Tivoli Park is just a short walk away. Koseze makes for a great base for trips to Old Town Ljubljana but is far away from traffic noise and tourist crowds. It is also a fantastic place to stay in Ljubljana if you plan to use the city as your basecamp for day trips to other places in Slovenia.
Metelkova – Cool & Trendy
Few people will disagree with the statement that Metelkova is Ljubljana's trendiest and coolest neighborhood. Located north of the city center and near the train station, Metelkova is where you'll find Ljubljana's alternative subcultures.
The city's hipster hub features graffiti-lined streets, alternative bars, fascinating art galleries, and all kinds of music venues. Explore Metelkova Mesto, a large community cultural center, for a collection of graffiti art, murals and other street art, quirky architecture and design, as well as bars. Metelkova is where you should stay if you're looking to mix and mingle with Ljubljana's younger demographics.
Additionally, nearby Tabor Park, situated west of Metelkova, is one of the city's best places to go for a walk, relax and unwind in nature.
Rent A Car Ljubljana
Ljubljana holidays don't always require a car, given that so much can be seen on foot or by bus. There are, however, a bunch of day trips from Ljubljana, and renting a car is a great way to see famous places like Lake Bled.
Slovenia Transfers
Contact Octopus Transfers below for great rates.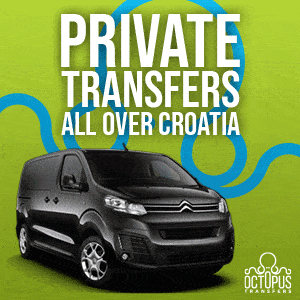 MORE SLOVENIA TRAVEL BLOGS