Some posts contain compensated links. Please read this disclaimer for more info.
Where Is Better To Stay In Istanbul – Sultanahmet Or Beyoglu?
When you're looking for somewhere to stay in Istanbul, location is everything. So, in this post, we'll tell you all about the best neighborhoods in Istanbul to stay. Which Istanbul areas are most convenient for tourists? Should you stay at hotels in Beyoglu or at hotels in the Sultanahmet area? You'll find the answers below!
A quick Google search of apartments and hotels will throw up so many choices you'll be totally overwhelmed. Remember that Istanbul is a huge city, and that means a massive selection of accommodation in Istanbul.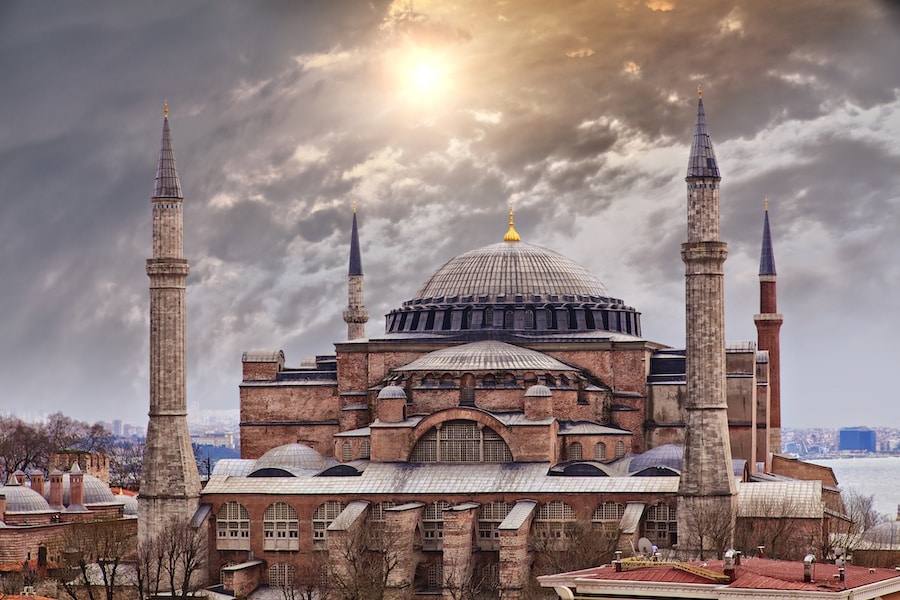 Best Hotels In Istanbul Map


The problem with finding Istanbul accommodations is that some hotels and apartments are far from the main sights. Because of the city's sprawling nature and how generally busy it is, it's straightforward to find yourself stuck in a hotel, which requires you to travel halfway across this massive city to get to where you want to be.
For that reason, it's super-important to look for hotels in the Istanbul city center and try to find the best place to stay in Istanbul for sightseeing.
Districts In Istanbul
There are also countless districts in Istanbul. The main ones are:
Beyoglu, which covers the Taksim area
Sultanahmet
Fatih
Besiktas, which covers the Ortakoy area
Bebek
Eminonu
Kadikoy (Asian side)
Uskudar (Asian side)
That is by no means an exhaustive list, and you should not underestimate some of these districts' size. For example, Besiktas stretches from the central part of the district right down to the bottom end of the seafront near Sariyer. That's a considerable distance!
Sultanahmet or Beyoglu?
Most people decide to stay in either Sultanahmet or Beyoglu. Both areas in Istanbul have many things going for it, including numerous excellent options of strategically located lodging in Istanbul.
Sultanahmet
The main reason why many visitors consider Sultanahmet to be the best area to stay in Istanbul for tourists is its wealth of attractions.
This is, after all, where the main historic sights are located, including the Grand Bazaar, Blue Mosque, Hagia Sofia, Basilica Cistern, Topkapi Palace, etc. Many touristic restaurants around here serve traditional Turkish food.
Beyoglu
However, Beyoglu is the ideal spot for being central. From there, you can get anywhere, and you're also in the middle of nightlife and shopping centers, with Taksim on your doorstep. The iconic Istiklal Street offers everything you could want and more.
So, which is best?
It depends on what you're looking for and what you want.
Let's cover the main points of each one.
Accommodation In Sultanahmet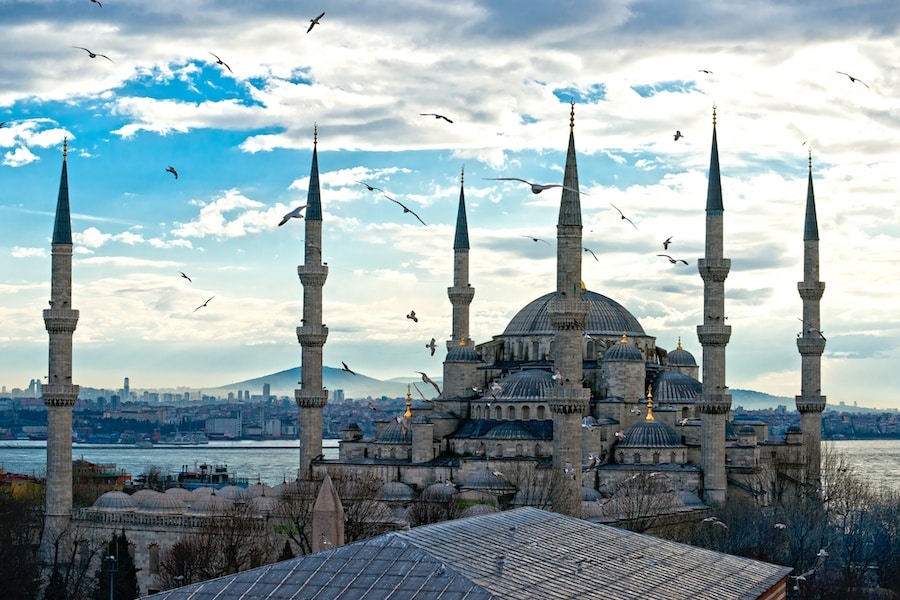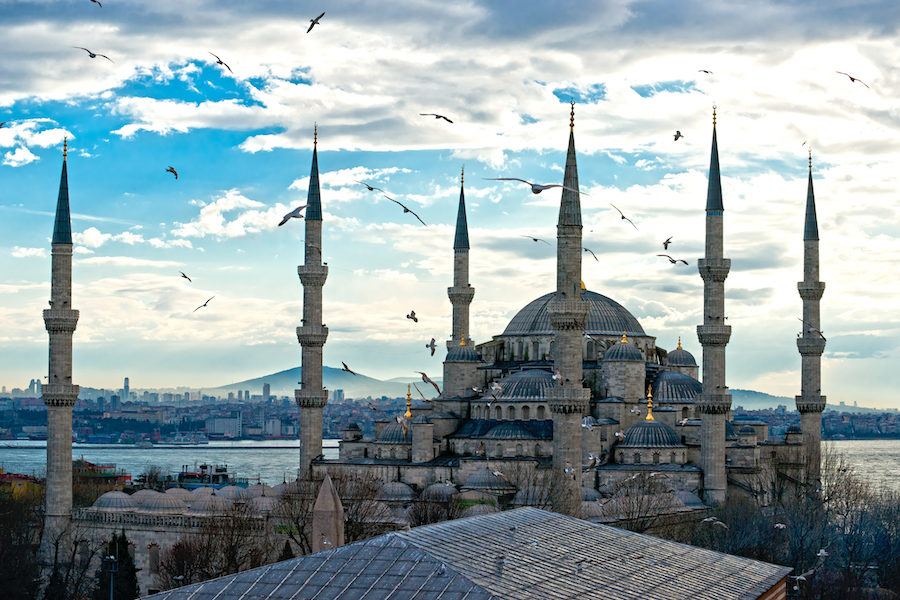 As with every other district of Istanbul, Sultanahmet is sizeable, but it's one of the smaller ones by comparison. Do not confuse Sultanahamet with Fatih, which is vast. Fatih runs from the back of Sultanahmet and stretches on for miles. You'll find countless hostels and cheap accommodation in Istanbul in Fatih, but you will need to get the bus or a taxi to be able to go anywhere of any substance.
So, if you're sure that you want to be close to the major historical sights we mentioned earlier, make sure you check the walking distances to those attractions on a hotel's page. Alternatively, you can Google it.
The problem with Sultanahmet is the expense. Because this is where history is mainly located (although Istanbul entirely is full of history), you'll find that prices are higher.
If you want to eat a Turkish meal in Istanbul, to be honest, you're best avoiding Sultanahmet for price and quality and going to Taksim or Besiktas where you'll find better for cheaper.
However, millions of people every year decide to stay in this part of the city. It's also quiet at night, which could be a plus point for you if you want a good night's sleep. So, if you enjoy peaceful evening strolls while visiting a historic city, this is one of the best places to visit in Istanbul at night.
If you choose the wrong hotel in Taksim, on the other hand, you could end up next to a nightclub which doesn't close its doors till the sun has long been up!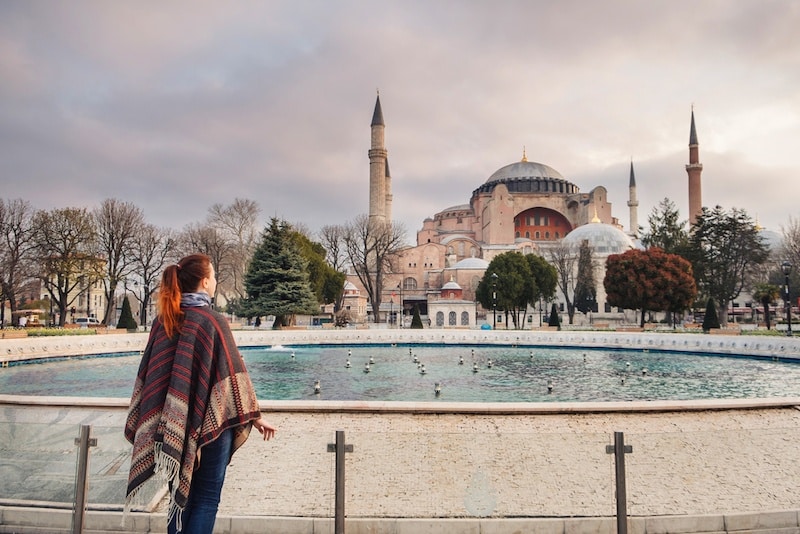 Staying In Sultanahmet Pros:
Plenty of choice of hotels in Istanbul near Blue Mosque and other landmarks
Close to the major historical sights
Very traditional
Quiet at night
Staying In Sultanahmet Cons:
Very touristic
It can be difficult if you end up staying in Fatih
Getting to other parts of the city from Sultanahmet is possible, but not that easy because of the traffic and how busy the Metro and Tramway is
Hotels in Sultanahmet tend to be more expensive, as does food.
Accommodation In Beyoglu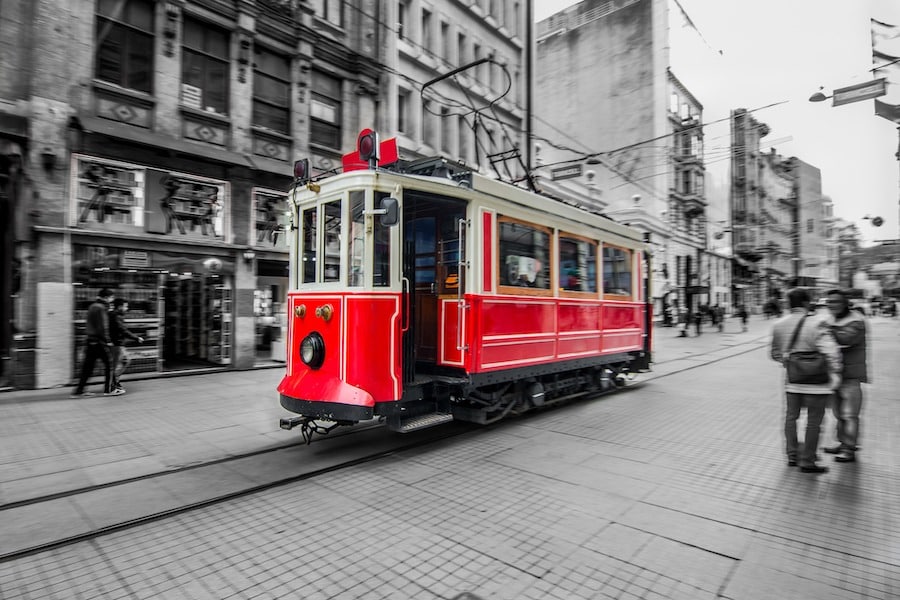 Beyoglu is a huge district that covers the Taksim area and beyond. This is where most people tend to stay in Istanbul, and it's a very bright and vibrant spot. There are an equal amount of pros and cons to staying in Beyoglu as there are Sultanahmet, and again, it depends on what type of holiday you're looking for.
Taksim itself is very busy. You may never have seen crowds like it when you stand at the top of Istiklal Street and look down. It can be crazy busy, especially at weekends. However, it's crazy busy for a reason.
There is a lot to see and do here, and while Beyoglu isn't the most historical part of Istanbul, there are still plenty of sights to see here which date back centuries, including old churches and museums.
However, the main point of staying in this part of the city is entertainment and ease of travel. Taksim links to most other parts of Istanbul, and it's considered the heart of the town, even though many other districts lay claim to that also. Taksim is also packed with places to eat, drink, shop and party.
This is where the most vibrant nightlife is, so if you're looking for the best places for nightlife in Istanbul, this is where you'll find them. However, you'll also find an equal number of tea gardens, coffee shops, and small restaurants in this area, making it one of the most vibrant districts of Istanbul.
The downside? There is a huge choice of places to stay in Beyoglu, and because of its size, it can be hard to figure out whether you're staying in a good part or not. The reason for saying that is that some very rough parts of Beyoglu are best avoided. Try and stay in central Taksim to prevent these.
Staying In Beyoglu Pros:
Close to the leading entertainment and nightlife spots
A bustling area so you're not going to be bored
A massive selection of accommodation, from family hotels in Istanbul to some of the coolest hotels in Istanbul
Some very low priced choices of places to stay here
Easy access to other parts of Istanbul
Staying In Beyoglu Cons:
Bustling area, which may not suit you
Some parts of Beyoglu are pretty rough
Not an incredibly historic part of the city; however, there are still some fantastic sights to see
Sultanahmet Or Beyoglu Wrap Up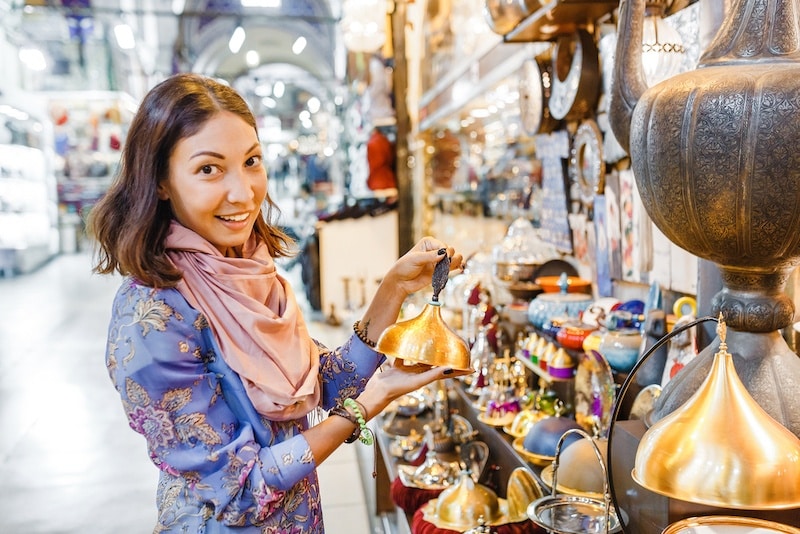 As you can see, there are pros and cons for choosing either Sultanahmet or Beyoglu. Which area is the best place to stay in Istanbul for you comes down to your personal needs and wants. You won't struggle to find somewhere to stay in either Istanbul area, and you're sure to have a great time too!
Hopefully, this has helped you figure out the best part of Istanbul to stay in for your next trip. Enjoy!
More Turkey Travel Blogs
Share