Written by Alisa Goz, a digital nomad. Find her at AlisaGoz.com.
Istanbul is a bustling city with a rich culture and history. It's also a great place to work remotely, thanks to its many coworking spaces and cafes.
This Turkish metropolis is quickly becoming a hub for digital nomads and remote workers, thanks to its low cost of living, top-notch infrastructure, and huge airport hub. Plus, with its unique position straddling Europe and Asia, Istanbul offers travelers a chance to experience two very different cultures in one city.
Whether you're a digital nomad or just looking for a change of scenery, Istanbul has much to offer. You'll never get bored working in this city with its vibrant atmosphere and delicious food.
This guide will show you the best spots to work remotely in Istanbul.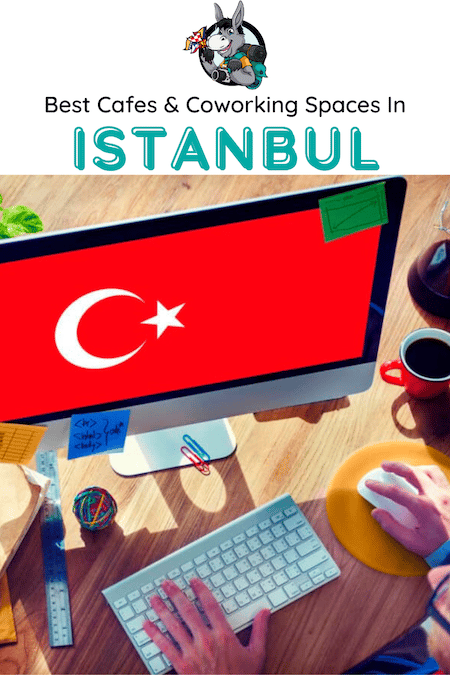 Cafes Vs. Coworking Space Istanbul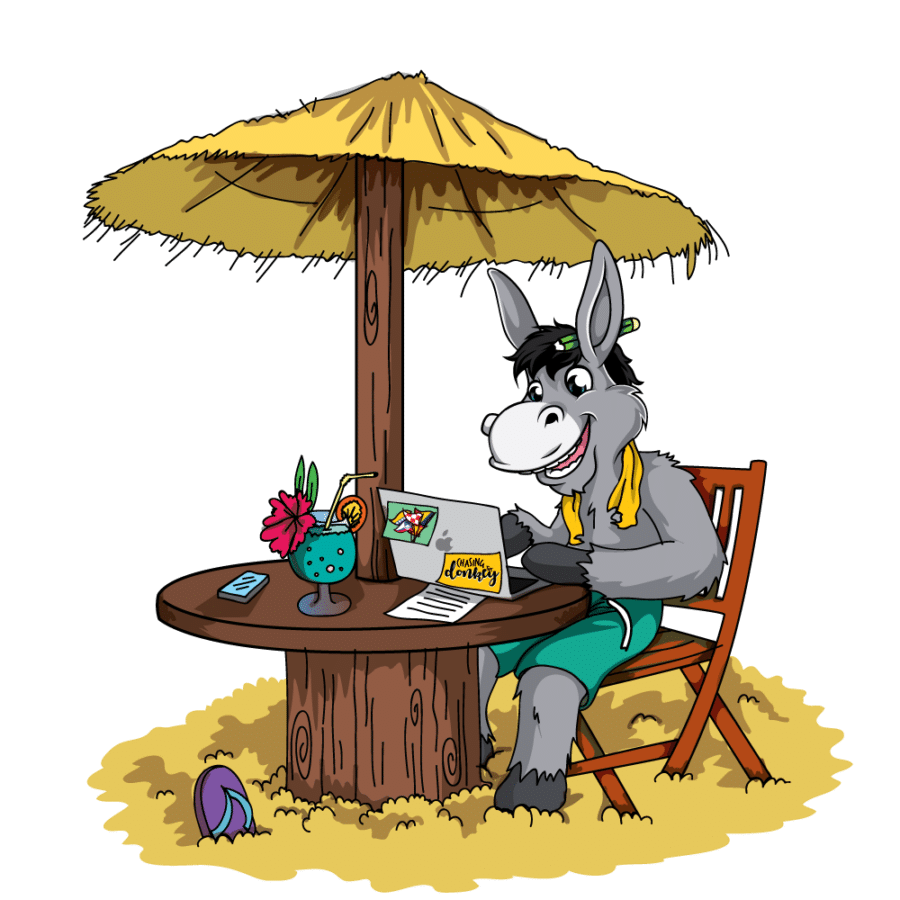 If you're working remotely while traveling, you'll want to choose the right place to set up shop for the day. Do you want to work in a coworking space or a cafe? Each option has its own set of pros and cons.
Coworking spaces offer remote workers a professional environment with plenty of amenities, such as access to printer/copiers, meeting rooms, and kitchen facilities. Coworking spaces also typically have Wi-Fi and coffee/tea available for purchase.
However, coworking spaces can be more expensive than working from a cafe. They may not always be available in smaller towns or cities.
Cafes are usually less expensive than coworking spaces. They are also easier to find since there are generally more cafes than coworking spaces.
On the other hand, cafes can be noisy places. It can be challenging to concentrate on work with people coming and going all around you. Additionally, cafes may not have all the amenities that you need, such as access to a printer/copier or meeting room.
So, which option is right for you?
Both coworking spaces and cafes have pros and cons, but ultimately it depends on your budget, needs, and preferences. If you want a more structured environment where you can still socialize with other people, then a coworking space is probably your best bet. If you're trying to save money or prefer working in a more relaxed setting, working from a café is a top option.
Whichever one you choose, it's helpful to know what to expect upon arrival!
Without further ado, here are the best spots to work remotely in Istanbul:
TRAVEL COMPANIES WE USE AND TRUST
Best Coworking Space In Istanbul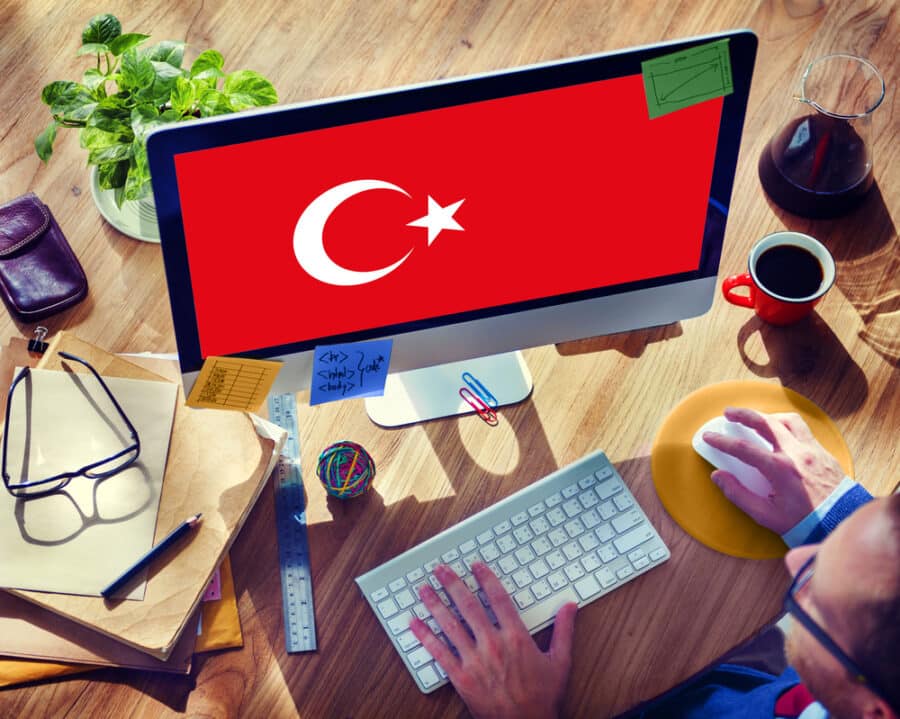 Archerson
Archerson is a coworking space located in the heart of Kadıköy, Istanbul.
The company has two historical mansions that they have reintroduced into the life of Istanbul.
In Beykoz Acarkent, Archerson has created a workspace integrated with Turkey's largest sports center in greenery. In Galata, the historical center of Istanbul, they created a 'Capsule Hotel,' integrating technology and social workspaces.
Some of the amenities that Archerson offers its clients include: meeting rooms, private offices, high-speed internet access, and a network where you can come together with workers of different companies and make friends or business connections.
If you are looking for a coworking space in Istanbul where you can connect with other remote workers, then Archerson is the right choice for you!
ARCHERSON DETAILS
Price: starting at 340 TL / month
Address: Kadıköy: Archerson Köşkü,Şefikbey Sok. No:3 Kadıköy – İstanbul; Acarkent: Coliseum Acarkent 9. Cadde Beykoz – İstanbul
Website: archerson. co
CoBAC
CoBAC is a vibrant coworking space and the perfect place for people who want to take their ideas and businesses to the next level.
With a variety of membership options, CoBAC has something for everyone. From private offices to dedicated desks to hot desks, they have the perfect solution for your needs. And with their convenient location and accessible transportation options, getting to and from CoBAC is a breeze.
But it's not just our location that makes CoBAC stand out – they are a fun space committed to providing a clean, safe, and comfortable working environment. Absolutely top-notch!
With 24/7 security, daily cleaning, and complimentary hot/cold beverages, CoBAC has everything you need to make your working day as productive and enjoyable as possible.
So if you're looking for a place to connect and create with like-minded individuals, CoBAC is the place for you.
COBAC DETAILS
Price: Flexible membership options – inquire here
Address: Ragıp Gümüşpala Caddesi, No: 29 Eminönü İstanbul
Website: cobac.work
Galata Business Center
Galata Business Center offers outstanding coworking space in Istanbul if you are looking for a cowork space in the heart of Istanbul. The center provides everything you need for a day in the office. Their two central locations are close to public transportation and offer high-speed internet and ample amenities.
In addition, the Galata offers 24-hour access so that you can work on your schedule and time zone. You will always feel put-together and professional with unlimited coffee and tea service and detailed cleaning.
GALATA BUSINESS CENTER DETAILS
Price: starting at 1.800 TL / month
Address: Galata Business Center – Istiklal: Tomtom, İstiklal Cd. No:187 D:147, 34434 Beyoğlu/İstanbul; Galata Business Center – Levent: Esentepe, Duran İş Merkezi, Harman Sk. No:4 daire:8, 34394 Şişli/İstanbul
Website: GalataBusinessCenter.com.en
Best Cafes To Work Remotely From In Istanbul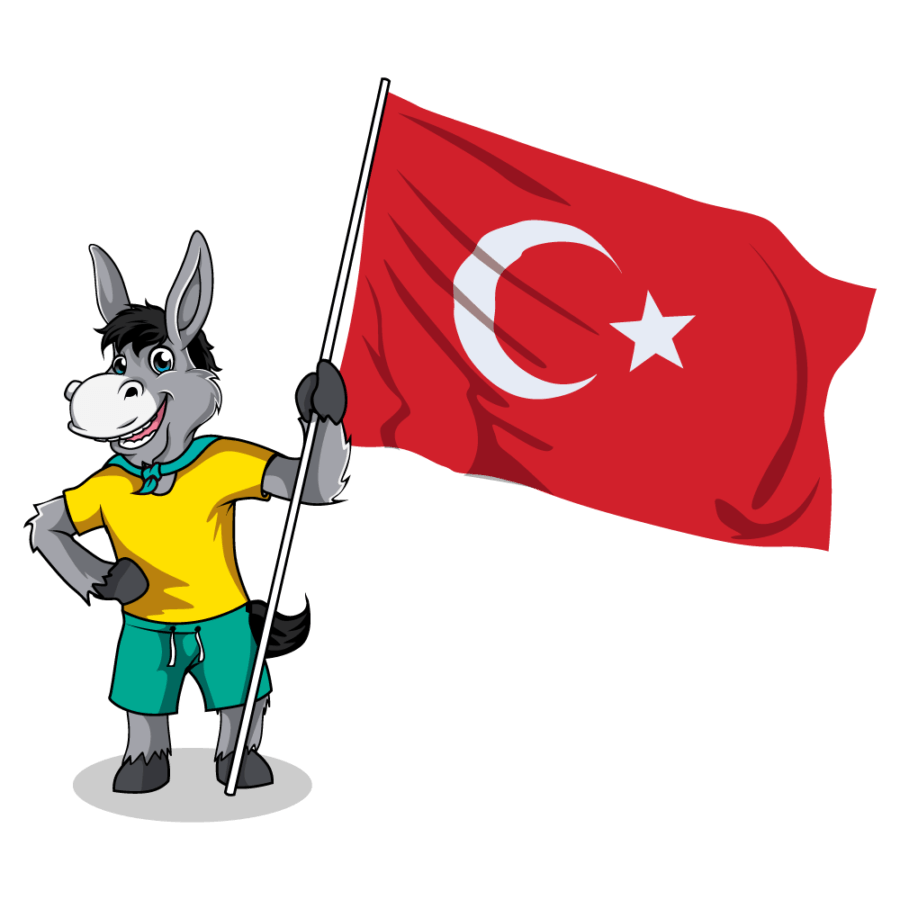 Brekkie Croissant & Cookie
This cute cowork cafe offers a selection of amazing pastries, including croissants, sandwiches, quiche, and more.
The coffee is excellent, and the staff is super friendly. You will love the relaxing vibe at Brekkie Croissant & Cookie, which is perfect for setting up a laptop for a few hours of work.
If you're looking for a sumptuous place to enjoy a delicious breakfast and answer some emails, PLUS in an inviting atmosphere, you'll want to check out this spot.
BREKKIE CROISSANT & COOKIE DETAILS
Address: Osmanağa, Yoğurtçu Parkı Cd No:24/1, 34714 Kadıköy/İstanbul, Türkiye
Hours: 9 AM – 6 PM
Website: brekkiebreakfastclub.com
Cuma
The quaint setting, nestled between apartments down a narrow street – Cuma is a hidden gem and the perfect spot to work remotely over lunch or breakfast.
Cuma is a local favorite for its delicious and seasonal menu items. Whether you're vegan, vegetarian, or meat-lover, there's something for everyone. The top-quality food is not only presented well but tastes fantastic too. The quiet atmosphere makes it an excellent spot for getting some work done.
CUMA DETAILS
Address: Firuzağa Mh, Çukur Cuma Cd. 53/A, 34425 Beyoğlu/İstanbul, Turkey
Hours: 9 AM – 12 AM
Website: cuma.cc
Boden
If you're looking for an Istanbul cowork space with outstanding coffee, Boden is the outstanding option. Not only does it have a nice cold brew, but the light and airy interior make it a pleasant place to work from. Plus, it offers both indoor and outdoor seating.
On a beautiful day, sitting outdoors can be nice. The shade and spaciousness of the outdoor area make it easy to focus on your work.
And if you get hungry while you're working, Boden has a wide selection of dishes to choose from. The classic Turkish breakfast is a highlight!
BODEN DETAILS
Address: Osmanağa, İhlas Sk. No:4/A, 34714 Kadıköy/İstanbul, Türkiye
Hours: 8 AM – 1 AM
Website: g.page/bodenistanbul
MahatmaCafe
If you're looking for a fantastic vegan cafe to work remotely from, MahatmaCafe is worth checking out.
The food is delicious, and the prices are fair. Plus, the service is excellent. It's worth noting that the cafe is relatively small, so that it can get a little crowded during the lunchtime rush, so you probably won't want to plan on taking any calls from there.
The food is fresh and cooked to order. So if you don't mind a little extra time for your food to arrive, MahatmaCafe is a great option for a Vegan work lunch.
MAHATMACAFE DETAILS
Address: Prof.Dr, Rasimpaşa Mah, Macit Erbudak Sk. No:50/A, 34716 Kadıköy/İstanbul, Turkey
Hours: 12 PM – 9 PM
Website: instagram.com/mahatmaacafe
Seven Hills Restaurant
Blue Mosque and Hagia Sophia are two of Istanbul's most iconic landmarks, and Seven Hills Restaurant offers visitors stunning views from its rooftop terrace.
The restaurant is a popular spot for evening cocktails and dinner, but it's also the perfect place to set up your virtual office for the day if you're looking to impress your Zoom colleagues with an impressive background.
The food is delicious, and the service is attentive. But be warned – the prices are on the higher end.
SEVEN HILLS RESTAURANT DETAILS
Address: Cankurtaran, Tevkifhane Sk. No:8 Kat:3, 34122 Fatih/İstanbul, Türkiye
Hours: 8 AM – 11 PM
Website: sevenhillsrestaurant.com
Why Istanbul Is Becoming A Popular Destination For Remote Workers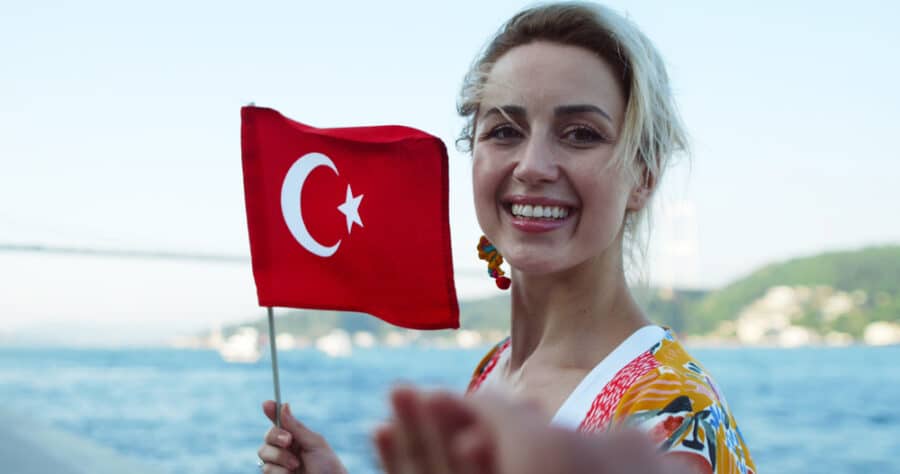 There are many reasons why Istanbul is becoming increasingly popular with remote workers. First of all, the cost of living is relatively low compared to other major cities worldwide. You can easily find a comfortable apartment in the city center for less than $1,000 per month.
Secondly, Istanbul has excellent infrastructure and transport links. The city's great metro system makes it easy to get around, even during rush hour. Plus, Istanbul's huge airport ensures that you can quickly get in and out of the city, no matter where you're coming from or going.
And, of course, Istanbul is home to many cultural attractions and has long been a top vacation destination. From the iconic Blue Mosque and Hagia Sophia to the bustling Grand Bazaar, there's always something new to see and do in this historic city.
So if you're looking for an affordable destination with good infrastructure and lots to do, Istanbul should be on your radar. The Turkish metropolis is becoming increasingly popular with remote workers and digital nomads looking for an exciting place to live and work.
In Summary
Istanbul is a great city for remote workers because it has excellent infrastructure, a low living cost, and many things to do. The city's growing popularity with digital nomads is well-deserved.
I'm sure that more and more people will be choosing to cowork from Istanbul in the coming years!