We may earn commission from affiliate links →
Towns & Cities In Serbia That You Don't Want To Miss
A landlocked country in the heart of the Balkans, most people think only about just a couple of days in Belgrade, the capital. However, the country is home to dozens of picturesque villages and interesting towns that will get you closer to the local culture and give you a first-hand experience of the country's Slavic traditions, interesting legends, and rich history.
If you're visiting the Balkan countries soon, or if you are starting to plan out your Balkan itinerary, then you will be happy to learn that there is more to see and do in Serbia than you imagined. Adding some of the settlements scattered around the country to your travel plans will bring diversity and history to your trip. Read on to discover the best towns & cities in Serbia to explore during your next Balkan adventure.
How To Get To Serbia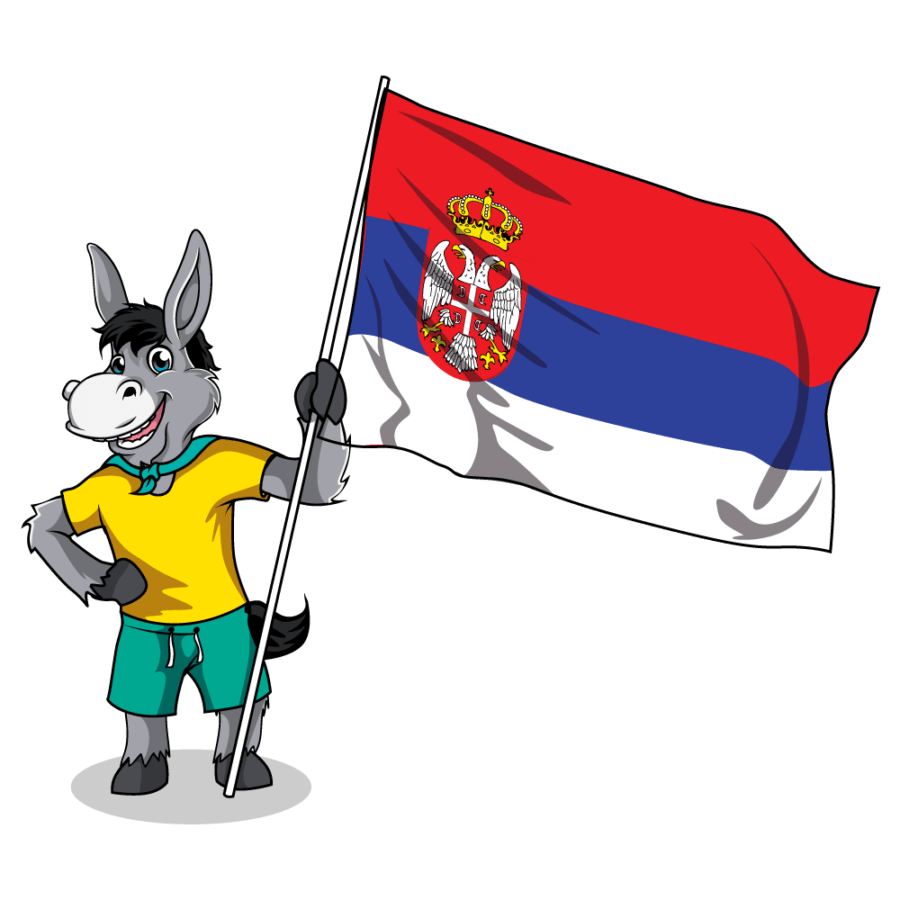 Located just 18 kilometers from the center of Belgrade, Serbia's Nikola Tesla International Airport receives flights from several European countries. The national carrier is Air Serbia, but other European airlines also fly to Belgrade.
Although there are direct flights from the UK, France, and Italy, there are no direct flights from the US or other countries out of the European zone, so a connecting flight from another European country is a must.
Traveling to Serbia by train from several other European countries is also possible. Serbia is connected by railway to Bulgaria, Croatia, Montenegro, Romania, and Turkey, among others. Although train travel might be slow, you will kickstart your trip by enjoying some stunning panoramas along the way.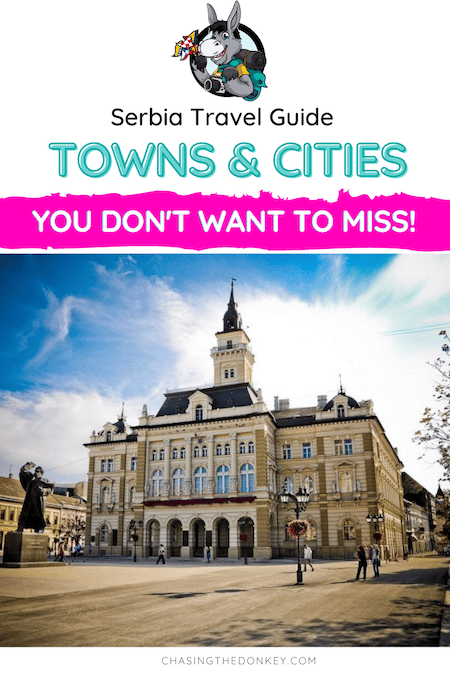 PLAN AHEAD TO GET THE BEST DEALS
When To Visit Serbia
If you're not a fan of cold weather, snow, and gloomy days, head to Serbia during the European hot season. Starting in early September, spring weather offers pleasant temperatures and unique green scenarios to enjoy.
From the end of October, when autumn kicks in, days become shorter, offering less daylight and lower temperatures.
Instead, if you're more of a cold-weather traveler, heading to Serbia in winter can be perfect for enjoying some snow, cozy moments by the fireplace, and a few winter activities. Besides, accommodation and prices generally tend to be more convenient.
Best Towns & Cities In Serbia To Include In Your Balkan Itinerary
The towns & cities mentioned in this article offer something for every kind of traveler, historical sites, archaeological ruins, rich museums, picturesque villages, and the possibility to explore some of the most beautiful monasteries in the Balkans.
Belgrade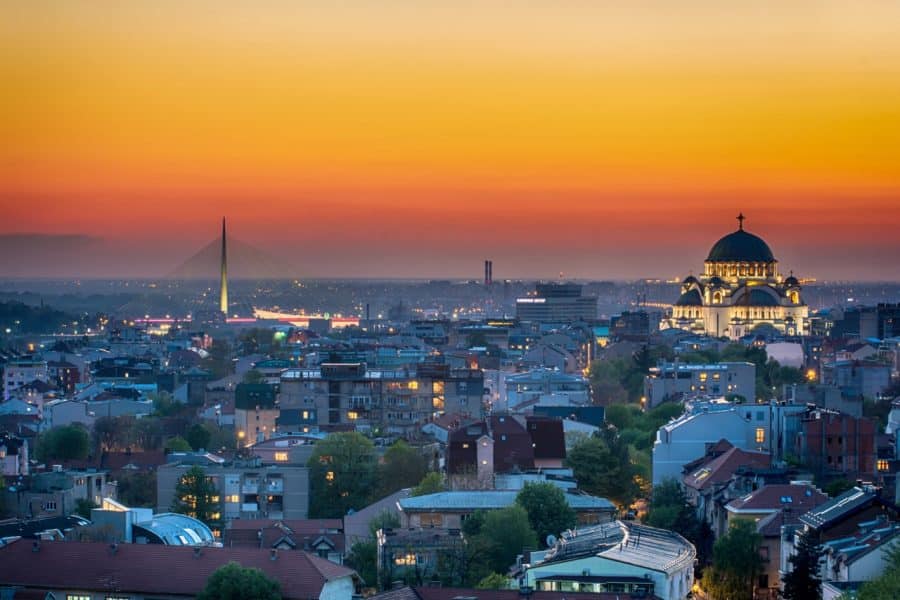 The capital of Serbia will be your starting point to explore the rest of the country, offering plenty of places to visit and things to do. Devote a few days to Serbia's capital before moving to the next destination.
When in Belgrade, do not miss some landmarks that have made the city famous and shaped its gorgeous skyline. Among the places to check out, do not miss the heart of town, marked by the imposing fortress of Belgrade with its ancient citadel.
The monumental building is surrounded by Kalemegdan Park and Sava and Danube rivers. Built in 279 BC, the fortress is free to access and is one of the most noteworthy national monuments.
Also in Belgrade, the impressive Temple of Saint Sava is a unique Serbian Orthodox church dedicated to Saint Sava, the founder of the Serbian Orthodox Church and an important figure in medieval times.
Whether you are interested in history and Serbia's past or want to have some information about the country, try to fit in visits to the Museum of Yugoslavia. It's also a good idea to spend some minutes walking around Republic Square or visit the National Museum for an exciting insight into Serbia's arts.
For kids, instead, two places will capture their attention, Belgrade Zoo and the Nikola Tesla Museum. This science museum offers the possibility to learn about the life and work of Nikola Tesla, and, among other objects, it features more than a thousand technical exhibits.
Subotica
If you plan to stay in Belgrade but want to discover nearby towns & cities taking short day trips from the capital, then Subotica can be a perfect choice and a must-add to your itinerary. Not as big as Belgrade or other local towns such as the more famous Novi Sad, Subotica is a gorgeous town that can be seen in just a few hours.
Well-known for its magnificent buildings with stunning facades, art nouveau townhouses, and spectacular churches in baroque style. Architecture lovers and photography fans will have tons of fun in this city.
Subotica can be easily visited also from other Balkan countries as it is not far from Bulgaria. The local culture has been heavily influenced by the neighboring country, so it is not surprising to find bilingual signage and a strong presence in Hungarian cuisine.
You can explore Subotica by joining an organized tour to avoid driving or public transport. This particular option is a full-day experience that includes stops in local landmarks, such as Subotica's City Hall, Gradska Bibiloteka, and Republic Square.
The most convenient part of joining such a day tour is that it includes hotel pick-up and drop-off to avoid any public transport hassle.
Novi Sad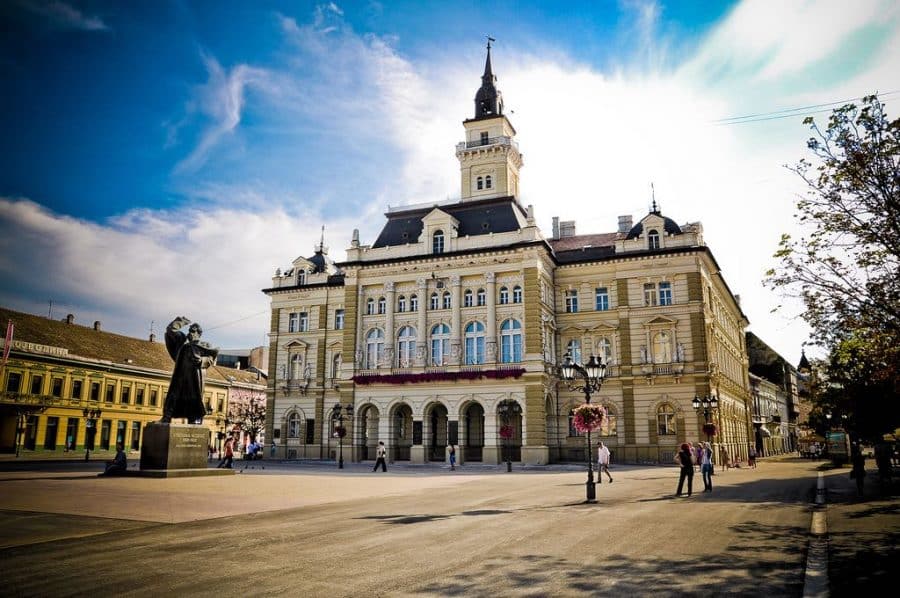 Among the most visited places in the country, Novi Sad is an interesting city located on the banks of the Danube River with clear Habsburg influences visible in the local architecture. The most remarkable example is the impressive Petrovaradin Fortress which overlooks the well-known European river.
The Danube Park is perfect for kids visiting the area to enjoy some outdoor moments. The place was created back in 1895, and it is now a protected space, a natural monument, as well as one of the most meaningful symbols of the city.
Hidden gems in town include Novi Sad's Old Synagogue, Novi Sad's art and natural history Museum of Vojvodina, and the City Museum of Novi Sad.
Vranje
Less known and entirely off the beaten track, this small town is located in the southern southern part of Serbia. Home to an exciting history, the settlement boasts influences from Romans and Bulgarians and a unique Turkish feel.
Long ruled by the Ottoman Empire, the city features an interesting fortress dating back to the eleventh century, as well as plenty of luxurious Turkish mansions, old temples, and a fabulous ancient Turkish bath.
Novi Pazar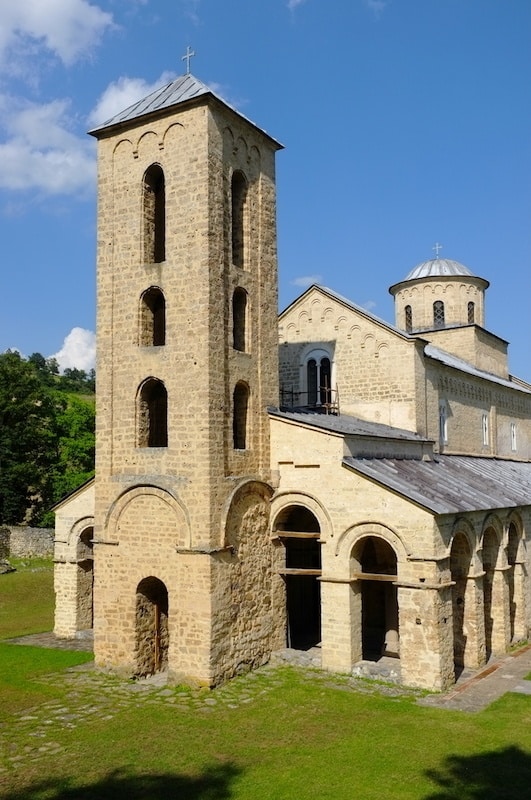 Another unmissable gem in Serbia, Novi Pazar is among the most visited towns & cities in the country as it is located just a stone's thrown away from one of the many remarkable monasteries in the Balkans, Sopocani Monastery, part of a religious complex that includes Stari Ras and several different churches, all of them Serbian UNESCO World Heritage Sites.
The whole religious complex makes Novi Pazar a pilgrimage and spiritual destination in the region.
Novi Pazar is also the most significant Bosniak center in the country, only a short ride from the nearby country of Kosovo.
In Novi Pazar, you can fully submerge in the local Islamic culture, visiting several religious sites, buildings, and some of the prettiest mosques in Europe.
Studenica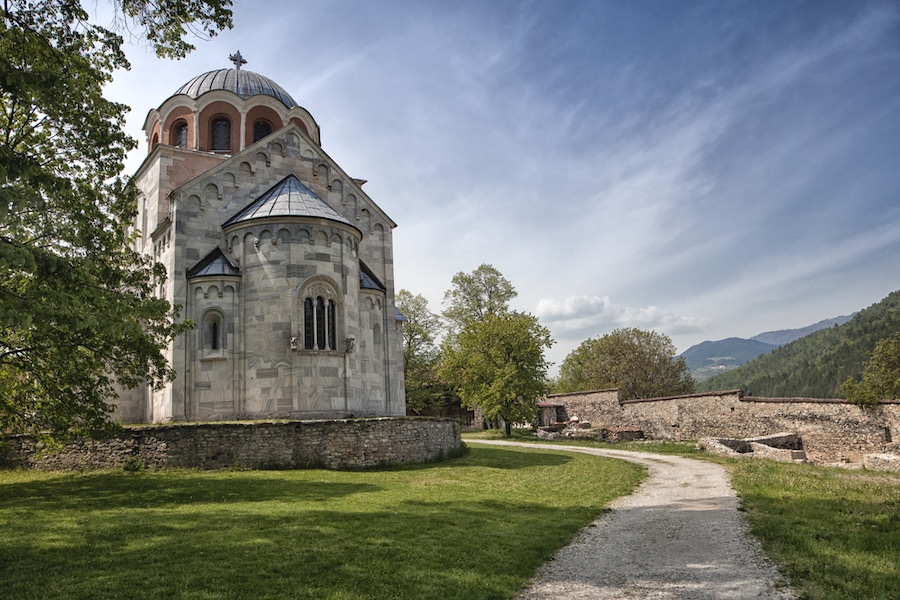 If you loved Novi Pazar and decided to spend a few days in this Serbian city, then include Studenica in your itinerary. It is an easy day trip from Novi Pazar that is truly worth taking.
In the area, you can check out an important Serbian UNESCO World Heritage Site, the twelfth-century Serbian Orthodox Studenica Monastery, where it is even possible to stay in case you want to spend the night in a completely different lodging.
You can reach the monastery in advance to coordinate a visit and a stay.
Stunning frescoes adorn the walls of this Medieval Serbian monastery that has been a reference center in the country for more than eight centuries.
Peaceful hills and pine groves surround the cloistered monastery, and forests, about 11 kilometers from the gorge of the Ibar River, a place of spectacular natural beauty, are also worth a visit during your stay in Studenica.
Studenica Monastery is an extraordinary example of a Serbian Orthodox monastery that has managed to preserve most of its original structure.
Nis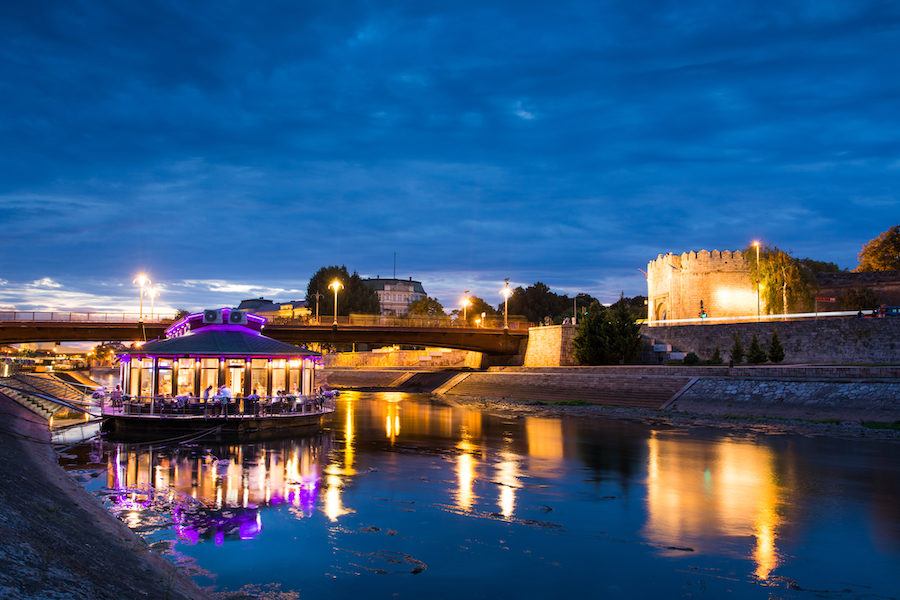 Third in importance and population right after Belgrade and Novi Sad, Niš (or Niš) cannot miss from your Serbian itinerary. Also in the south of Serbia, Niš is located on the road that connects Belgrade to Bulgaria's capital, Sofia, and it is a popular stop for road travelers covering the route.
Among the places, you should visit the Niš Baths and the remnants of a former concentration camp dating back to the Second World War.
Also, in Nis, it's a good idea to explore the Skull Tower, which is closely related to the Turkish past and memories of the town. Here, dozens of skulls are displayed, and they all come from the cruel battles against Ottoman rule that the city endured for over 400 years.
Niš is a vibrant, modern town with a youthful vibe as it hosts a critical Serbian university.
Kragujevac
Another great Serbian town, Kragujevac is an important center in the country with fascinating historic sites that pay tribute to the victims of the Nazi occupation, including Sumarice Memorial Park and its Memorial Museum of October 21st, 1941, a sad date that marks the collective memory of Kragujevac with the cruel Nazi massacre that cost the lives of over 7000 civilians.
On the premises, there is also a park where you can pay tribute to the victims in the several monuments scattered in the area.
In town, it is also possible to get lost along the many pedestrian alleys, visit the Orthodox Cathedral and check out the old district with the gorgeous ancient church of Stara Crkva.
Zlatibor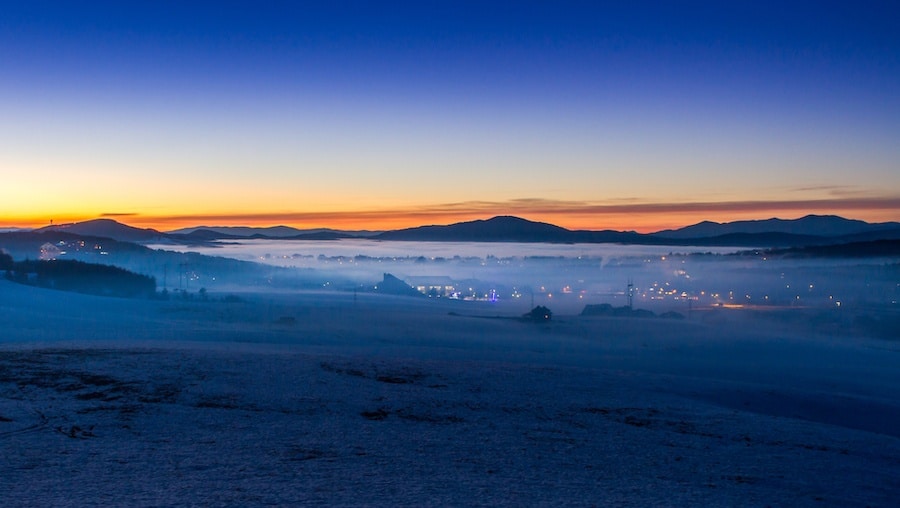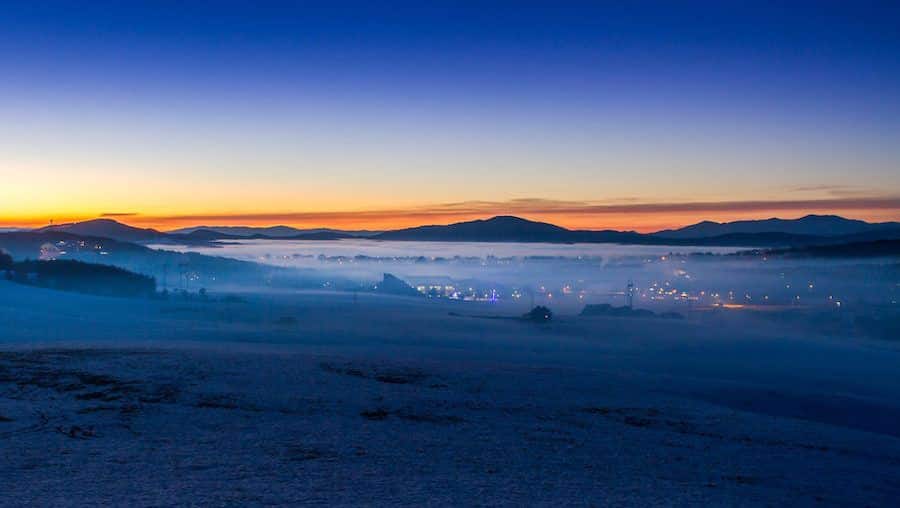 Especially popular in winter, Zlatibor is the country's most famous winter sports destination. Located in the western portion of Serbia, this mountain settlement is also home to an old health spa and resort, established by King Aleksandar, to promote the region's healthy environment and fresh air.
It is a great idea to visit Zlatibor if you're into snowboarding or skiing; however, the place is also worth a visit even if you want to admire the spectacular Alpine landscape.
If romantic, old-time travel is what you're looking for, then why not get there with the Sargan Eight Train? The convoys depart from Belgrade, and the ride is among Europe's most scenic train routes.
Pancevo
This is another Serbian village dear to the hearts of locals as it hosts the Stratiste Memorial Complex Monument that pays tribute to the Holocaust of Pancevo Holocaust, a complex that receives hundreds of visitors every year.
However, the small town offers some other places to check out, too, including the charming alleys of the old city adorned with traditional homes and a unique two-domed church.
Also, in Pancevo, do not skip a visit to the National Museum and learn everything about beer tasting and production at the old and well-known Vajfert's Brewery, one of the most influential breweries in the country.
And if you happen to visit in summer, head to the Bela Stena resort to enjoy a few drinks and some beach life by the banks of the Danube and the Tamis rivers. Finally, for those who want religious tourism, the sixteenth-century Vojlovica Monastery is another interesting place to visit in Pancevo.
Pozarevac
About 70 kilometers from the capital, a visit to Pozarevac is another entertaining day trip for those spending a few days in Belgrade. The city is mainly known for its remarkable museum that displays objects related to local history.
There is also an impressive art gallery open to the public that features the works of many critical Serbian artists.
Fans of ancient history will be thrilled to know that not far from town, it is possible to visit the ruins of the ancient Roman city of Viminacium, its museums, and its archaeological site.
As you can see, there is much more to Serbia than just a visit to Belgrade or a quick stop in Novi Sad!
MORE SERBIA TRAVEL INFORMATION
Share