A Guide To Skadarlija, Belgrade, Serbia
Serbia's capital, Belgrade, is packed with impressive things to see and do. There is also more history than you are probably even aware of.
If you're lucky enough to be spending time in Belgrade, you're no doubt keen to know where to go, so you see the very best of the city. One spot you simply have to head to is Skadarlija.
Now, on first impressions when reading up online, you'll probably wonder what the fuss is about because it's a street. But, this isn't just any old street! Oh no, this is a historic, bohemian street with plenty to see, do, and eat!
To help you enjoy the very best of Skadarlija, let's delve a little deeper.
What Is Skadarlija?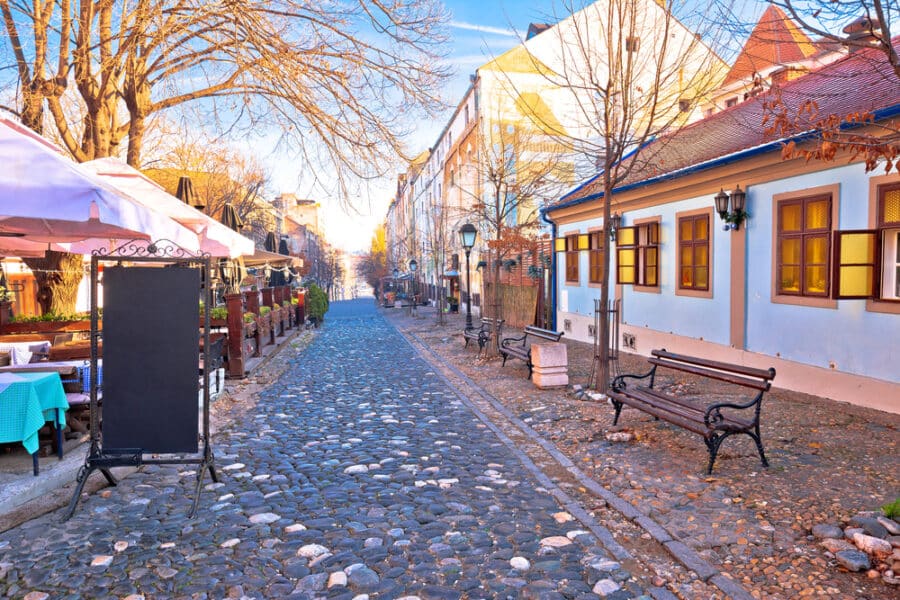 Skadarlija is a major tourist attraction in the center of Belgrade. Located in the Old Town, aka Stari Grad, this is a city center bohemian site packed with history and funky things to see.
The unique thing about Skadarlija is that much of the old architecture has remained in place, which gives you that sense of stepping into the past as soon as you arrive. It's almost as if you know when you've arrived, even if you don't really know where you are because it's almost like stepping into a time portal. Yes, Belgrade overall is busy, and Skadarlija is no different, but it simply feels different.
Skadarlija is buzzing both day and night, thanks to the large array of traditional restaurants and bars that line its streets. It's also a spot where artists tend to gravitate to, not only because of its history but also because of its bohemian, artistic feel. It's not unusual to hear traditional folk music being played and artists with paintbrushes in their hands. Skadarlija is also quite laid-back, making it a welcome break from the super busy city center vibe elsewhere. It's often compared to Montmartre in Paris because of how artistic the place is and the general bohemian feel.
TRAVEL COMPANIES WE USE AND TRUST
Where Is Skadarlija?
Skadarlija is situated in the center of Belgrade, within the Old Town. It is around 330m away from Terazije and is next to Republic Square.
The streets are winding and cobbled, and despite its fame, it's only 400m long! Skadarlija also connects streets down to Mira Trailovic Square and beyond.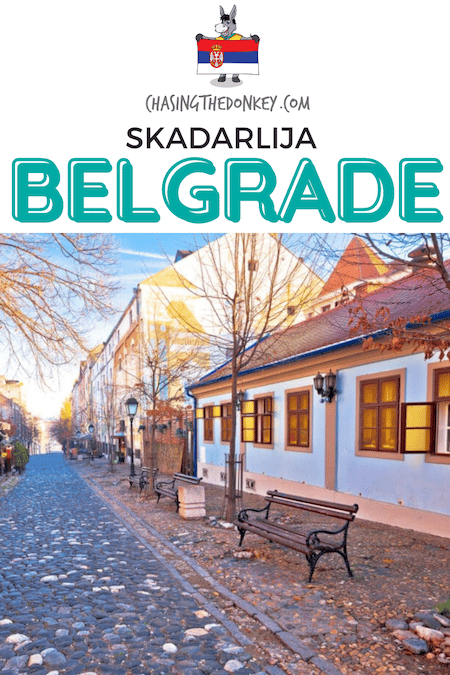 What Can You See?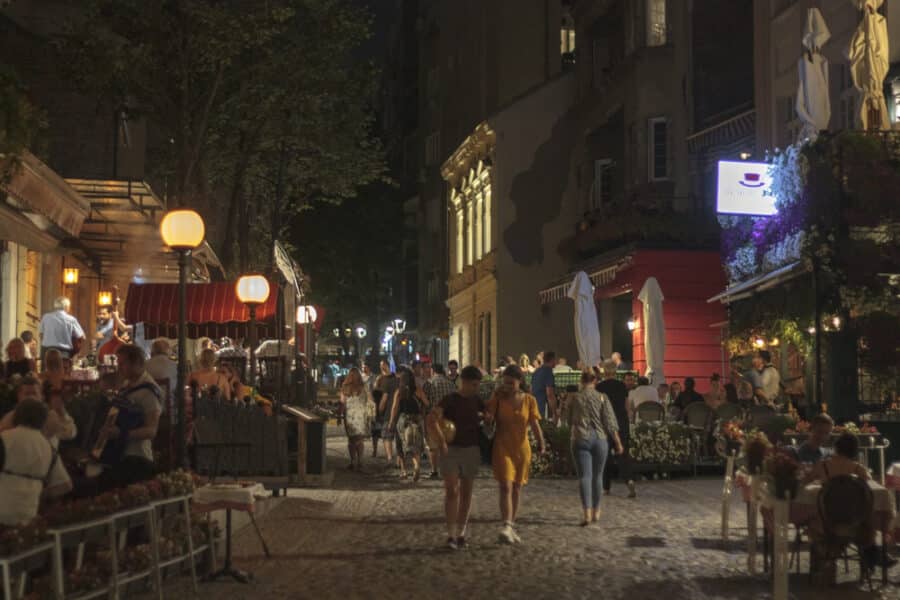 This short and very charming street is packed on both sides with restaurants, hotels, galleries, souvenir shops, and antique stores, and along the streets, you'll also see musicians and artists going about their business.
Be sure to check out the Sebilj fountain, which was a gift to Belgrade from Sarajevo. Check out the music spilling from every corner and the traditional costumes all around you. The street is also pedestrian-only, so you don't have to worry about ducking out of the way of cars. That's perhaps why it's such a family-friendly area, and you'll find families enjoying the ambiance.
At the end of Skadarlija, you'll find Skadarlija market, a huge farmer's market selling delicious fresh produce, including dairy, eggs, meat, vegetables, and everything traditional you could want to create your own amazing Serbian meals.
You can also check out the house of Đura Jakšić, a famous Serbian painter and writer. He lived and died in Skadarlija, and you can look at his work in the gallery.
Most people visit Skadarlija for the vibe too, and that's something you should definitely soak up. It's traditional yet vibrant, busy yet still very laid-back. It's simply a special place!
Where To Eat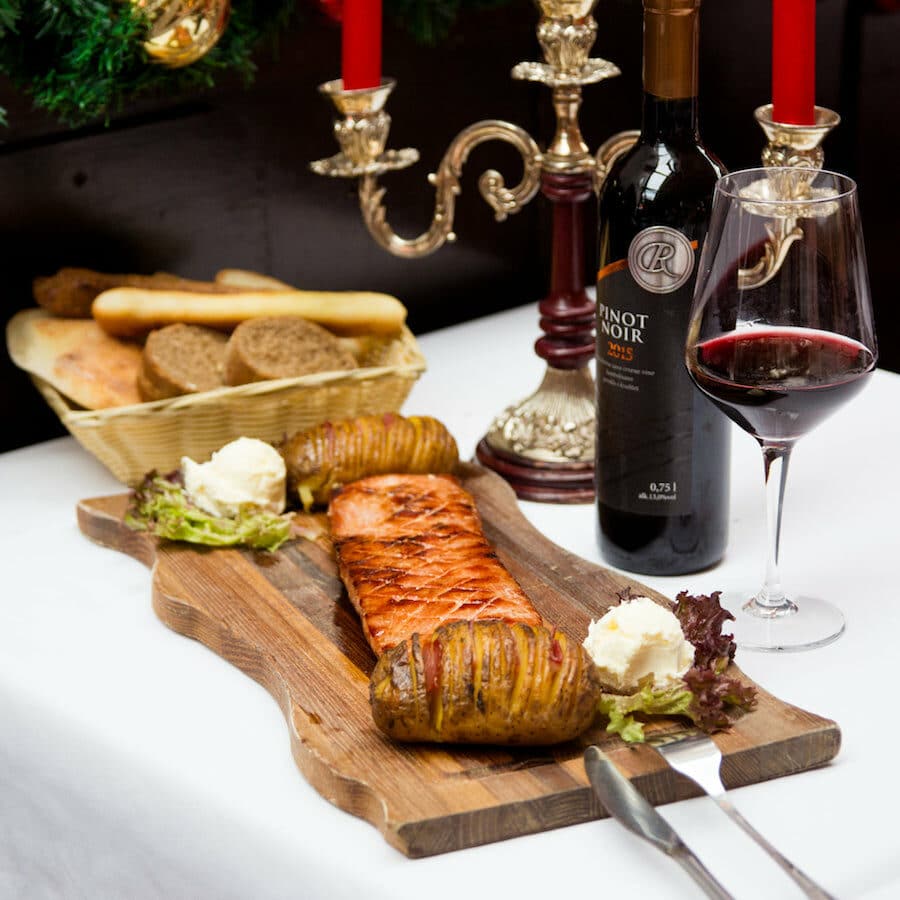 Many of the restaurants in Skadarljia are traditional, and the vibe is very much about heading back in time. So, this is the ideal place to go to sample authentic Serbian dishes. The restaurants in this area are also famous for their big-named guests. It's said that Alfred Hitchcock enjoyed several meals in Skadarlija, along with Jimi Hendrix, Catherine Deneuve, King Juan Carlos I of Spain, and George H.W. Bush. The list goes on. You could be amongst that list too!
You'll find plentiful grilled meats and vegetable dishes in the local restaurants, with people enjoying local beer called pivo.
There are many places to try, but here are just a few selections you might like to check out for yourself.
Zavičaj Skadarlija
This is one of the more modern options you'll find in Skadarlija, and it's a large space, so you shouldn't have to worry about not getting a table. Inside you'll find a traditional decor but with a modern twist. The restaurant serves authentic and traditional food and is a very popular choice.
Šešir Moj
If you want to bag a table at this restaurant, you best get there early in the evening or book a space! It's a super-popular restaurant and has a musical and traditional feel inside. You'll find people enjoying food and drinks all day long, and it's always busy regardless of the day.
Tri Šešira
This restaurant has been in existence in some form since 1864, so that means it's a rite of passage for anyone visiting the street. If you want that bohemian feel as you enjoy food and drinks, this is the best spot to achieve your aim. Local musicians entertain you at your table as you eat, and you'll find a huge menu of traditional food to try. Just ask the waiting staff if you're not sure what to go for, and they'll give you their recommendations.
Where To Stay
Skadarlija is a tourist place, so you can expect prices to be a little higher here than just outside the city center. Despite that, there are some excellent spots to base yourself if you want to immerse yourself in that bohemian feel.
Here are just a few suggestions to look into.
Hotel Bohemian Garni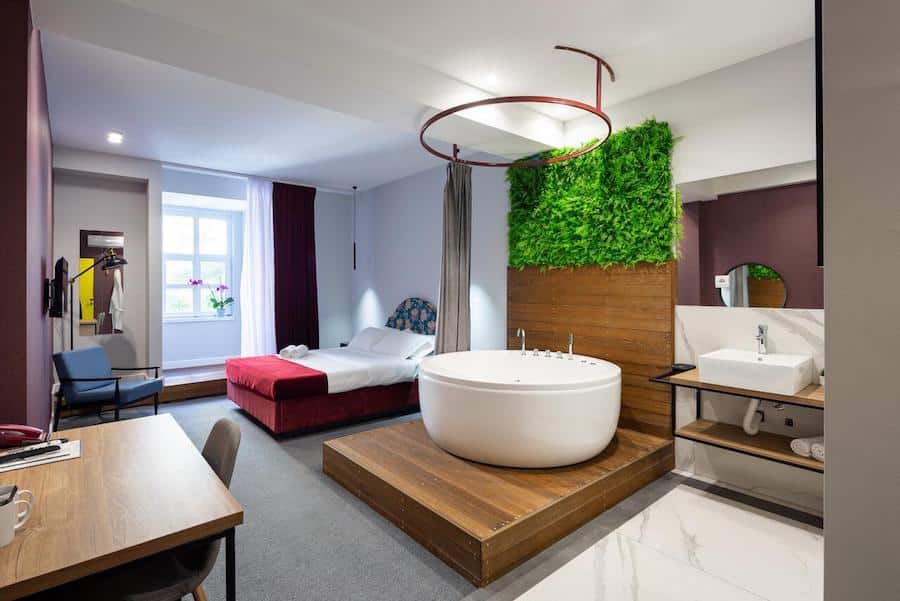 Traditional yet modern at the same time, this hotel is an excellent choice for those who want a comfortable and upmarket spot to lay their head at the end of a long day. Located right on Skadarlija, the hotel has all the mod-cons you'll need, free wifi, and large rooms with an on-site restaurant.
Skadarlija Suites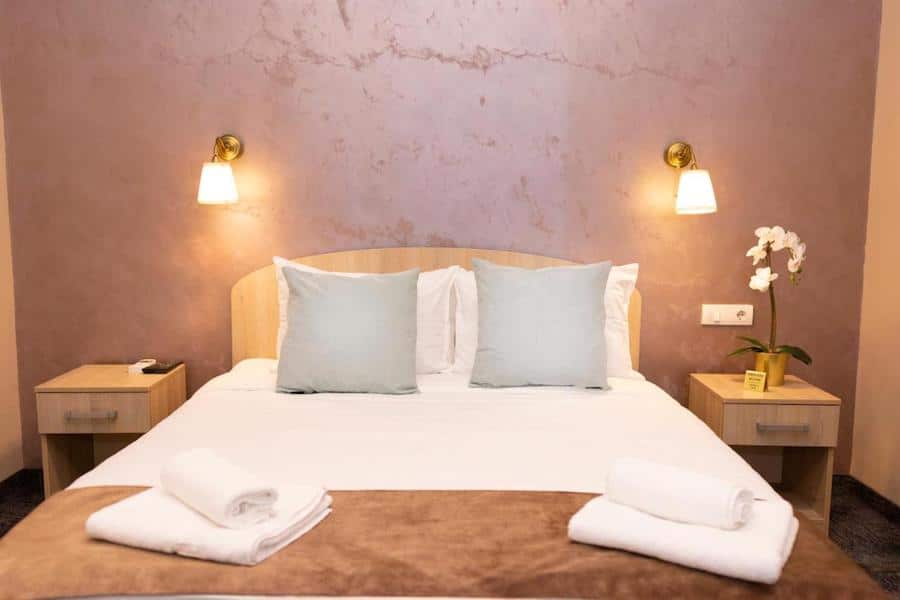 This is another very popular option for visitors to Skadarlija and central. The hotel is large and comes with comfortable and traditionally decorated rooms. You're right on the street, so you'll have no issues finding somewhere to eat! If you don't want to wander, there is a restaurant on site, and the hotel is famous for its breakfast.
Hotel Skadarlija NB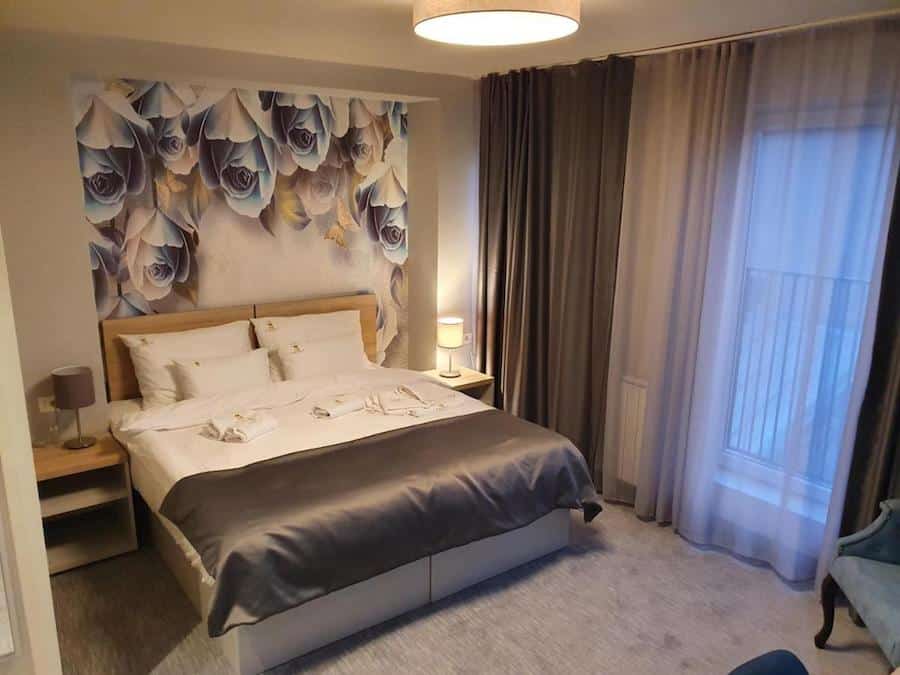 Modern, comfortable, and just a little bit upmarket, Hotel Sakdarlija NB is a four-star option located very centrally and has everything you could possibly need for a comfortable and enjoyable break. The experienced reception area will also be able to give you all the information you need on where to go and what to see.
So, what is the first thing you'll do in Skadarlija?