A Guide To The National Parks In Serbia
Even though it doesn't have a coast, Serbia abounds in beautiful natural attractions. From an island-turned-to-mountain to deep gorges and stunning mountain scenery, landlocked Serbia is a nature lover's paradise. And as is the case in pretty much all countries, the epitome of all that natural beauty is found in the national parks in Serbia.
Yes, there are plenty of urban attractions in this country as well, including Belgrade and Novi Sad, which are definitely worth visiting, but the nature in Serbia provides an extra dimension to your travels, for sure. Try to visit at least—at the very minimum—one of these Serbia national parks.
The 4 Serbian National Parks
The national parks in Serbia are scattered across the entire country. From the north near Novi Sad to the eastern and western corners and the country's very heart, there's beautiful nature everywhere in Serbia. So, no matter which area you focus on, you'll always be near a national park!
Fruška Gora National Park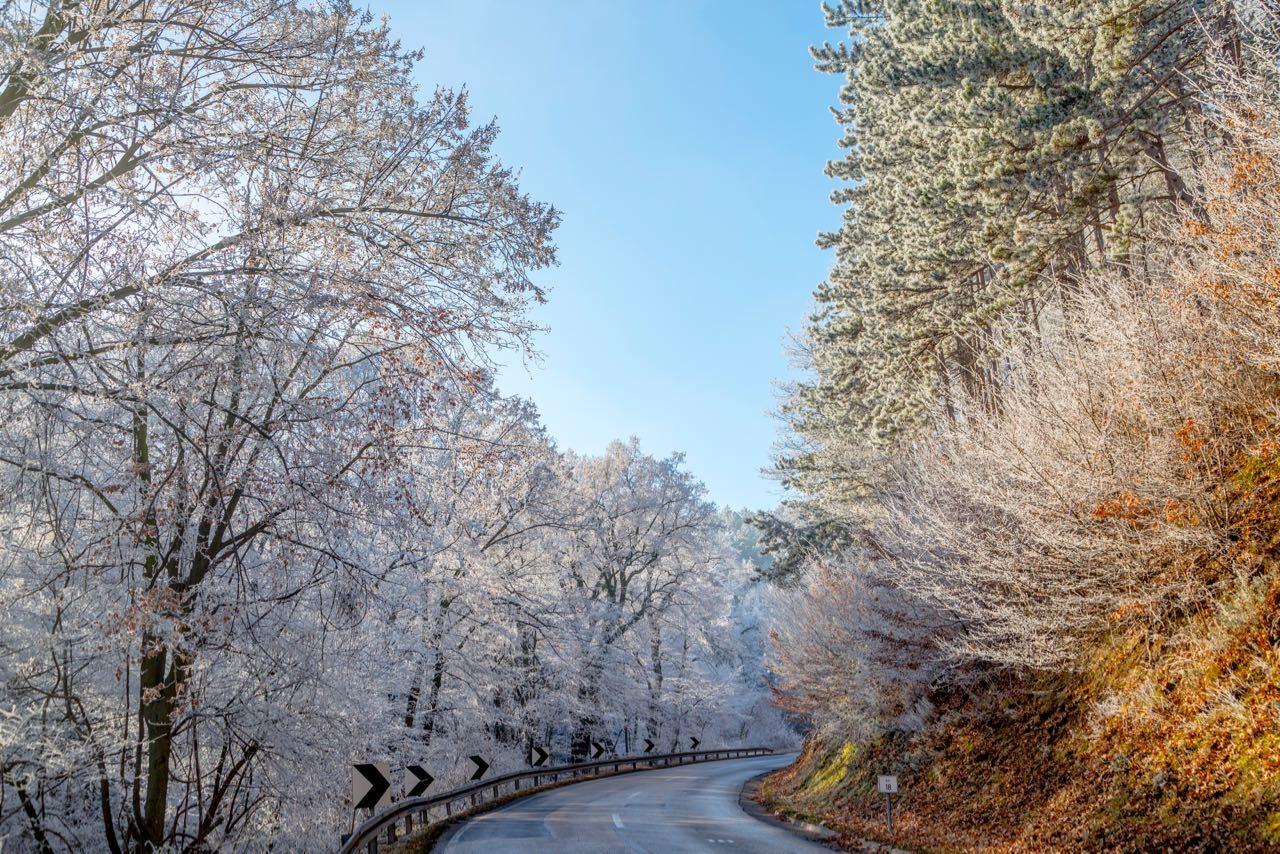 Situated just south of Novi Sad, one of Serbia's top tourist destinations, Fruška Gora National Park is the oldest Serbian national park. Designated in 1960, it protects an area of forest-covered hills between the Sava and Danube rivers. It's a gloriously beautiful place to visit—arguably the very best national park in Serbia, and it makes for an incredible day trip from Belgrade.
It once was an island in the ancient Pannonian Sea but now features dense oak, beech, and linden forests, rolling hillsides, meadows, villages, and monasteries. It's as peaceful a landscape as you'll find anywhere.
A large network of hiking and biking trails winds through the hills, offering visitors the opportunity to explore this magnificent scenery at their own pace. Wildlife that's regularly spotted on hikes or bike rides includes pine martens, wild boar, and deer, as well as various bird species such as imperial eagles and woodpeckers.
Besides a wealth of natural beauty, there's also plenty of culture in Fruška Gora National Park. This is, for instance, one of Serbia's central wine-making regions. There are more than 60 wineries you can visit. Additionally, a tourist trail takes you past no fewer than 17 historic monasteries dating from the 15th and 16th centuries.
How To Get To Fruška Gora National Park Serbia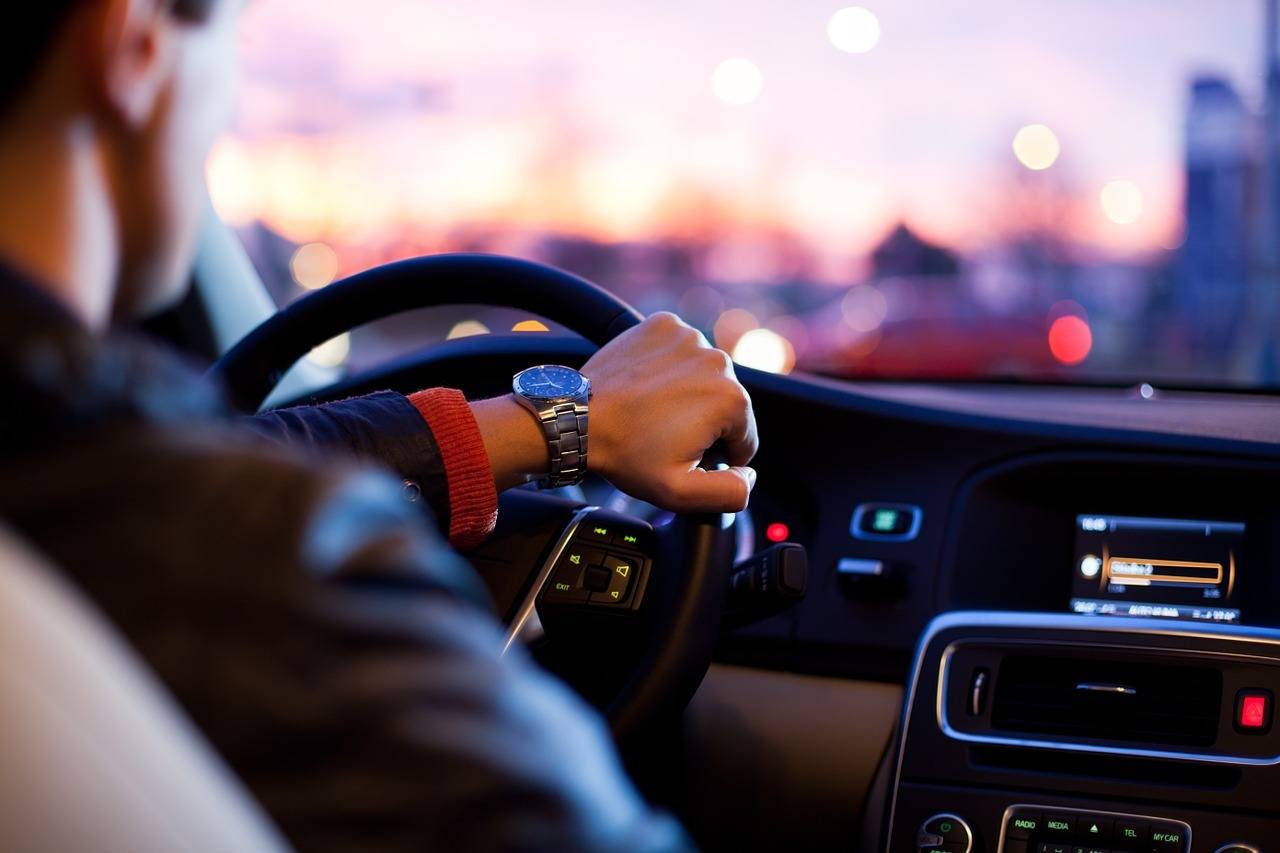 Fruška Gora National Park is the most accessible of all national parks in Serbia. It's an easy 1-hour drive from Belgrade, much of which is on the E70 highway. Because of that, this is one of the best day trips from Belgrade. Consider visiting this peaceful region when staying in the Serbian capital! Since the park lies at the doorstep of Novi Sad, that city is a fantastic base to explore the region. The heart of the park is less than 25 kilometers and only 30 minutes from the Novi Sad city center.
Fruška Gora National Park Accommodation
There's certainly no shortage of places to stay around Fruška Gora National Park. In fact, you might have a hard time choosing! From the countless hotels in Novi Sad and the Vridnik area to those in charming Sremski Karlovci, there are plenty of places to use as a base to explore this spectacular Serbian park.
Hostel Fruska Gora: There's not a lot of choices when it comes to hostels in Fruška Gora, but this is a good option if you're on a tight budget. The location is excellent, and they offer free use of bicycles.
Aria Apartments: At Aria apartments, you get a lot for your money. Each apartment has a fully-equipped kitchen, and guests have access to a terrace, garden, barbecue area, and a pool. You can also rent bikes for free.
Hotel Premier Aqua: This modern five-star hotel provides the perfect starting point for any of the activities offered in Fruška Gora, from wine tasting to hiking. Its thermal settlement also makes it an ideal place to relax.
Etno Naselje Vrdnička Kula: Almost like a small village, this is the place to stay if you're looking for a green getaway. As well as the onsite wellness area, which features a hot tub and sauna, guests can also use the Premier Aqua's facilities.
Check Rates or Find More Fruška Gora Hostels Here
Tara National Park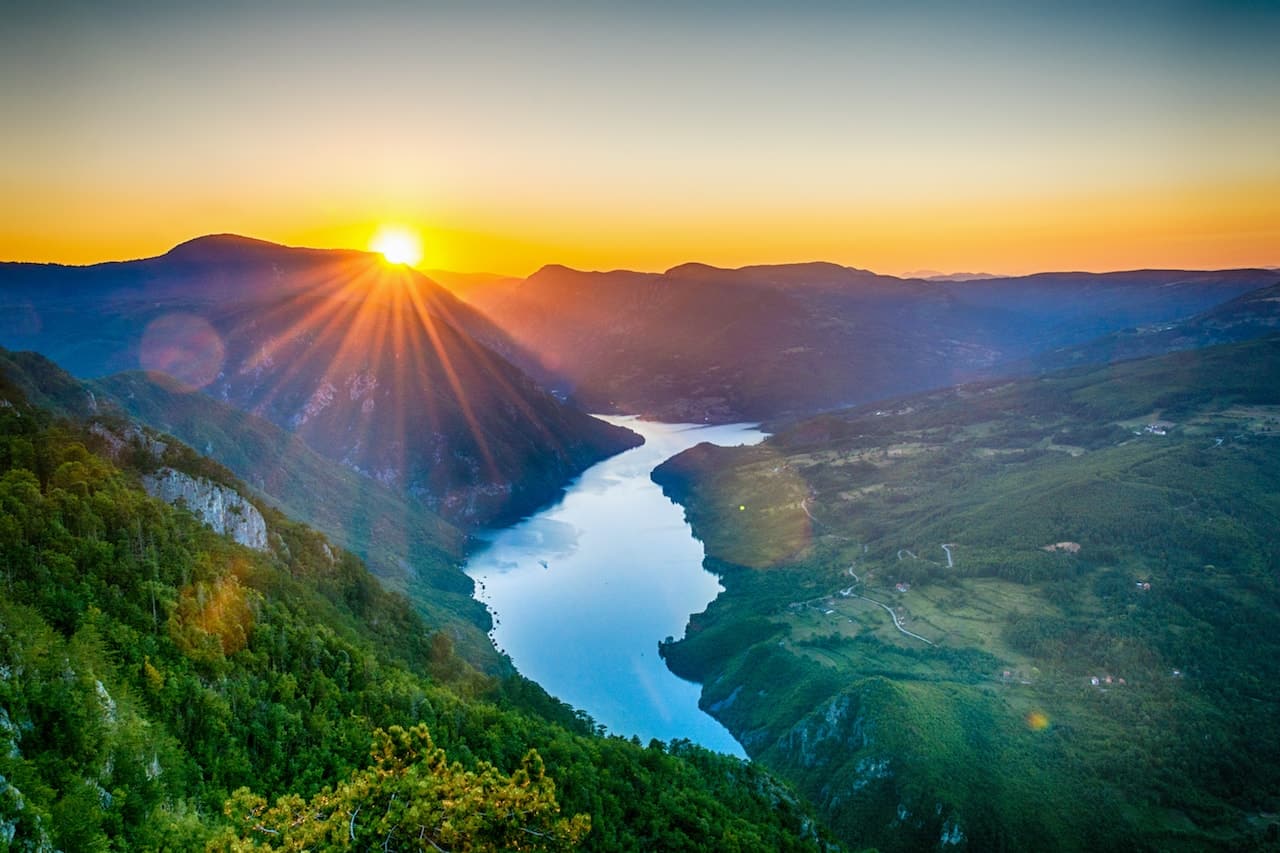 Established in 1981, Tara National Park is an expanse of rugged wilderness in the far western corner of Serbia, on the border with Bosnia and Herzegovina. If you're after dramatic mountain scenery, this is definitely the best place in Serbia to visit for you. The park encompasses Tara Mountain and is a part of Zvijezda Mountain, located in a bend of the Drina River.
With its untouched karst landscapes, deep ravines, pristine forests, and stunning meadows, it's a nature lover's dream destination. Because it's home to dense pine, fir, and beech forests—Serbia's most forested region—it's often dubbed "the lungs of Serbia." Among its many attractions are waterfalls, a handful of scenic lookouts, and the spectacular Drina River Gorge, which is ideal for whitewater rafting and kayaking. Because of its majestic landscapes, this is also a great Serbia hiking destination.
Moreover, Tara National Park is one of the best national parks in Serbia to see high-profile Serbian wildlife. These forested mountains are the perfect habitat for chamois, wild cats, deer, otters, and even brown bears. More than 130 species of bird also (seasonally) live in the park. They include iconic birds of prey like golden eagles, griffon vultures, and peregrine falcons, which are always exciting to see in the wild.
In terms of cultural highlights, too, Tara National Park has its share. Make sure to visit the ethno-villages and, especially, the Drina River House and the Rača Monastery.
How To Get To Tara National Park Serbia
From the capital city of Belgrade, it's a long and winding road southwest to Tara National Park. The shortest route is about 200 kilometers long, a journey that'll take you at least 4 hours. In fact, if visiting Tara National Park is your sole priority, it's best to fly into Sarajevo, Bosnia, and Herzegovina and drive to the park from there. (Do check with the car rental company to see if you're allowed to take your rental car across an international border!).
The nearest towns to Tara National Park are Bajina Basta, Perućac, and Kremna.
Tara National Park Accommodation
There are several accommodation options in Tara National Park. Kaludjerske Bare has several hotels, while you'll find a children's camp at Mitrovac. Predov krst, on the other hand, has a hunters lodge.
Kopaonik National Park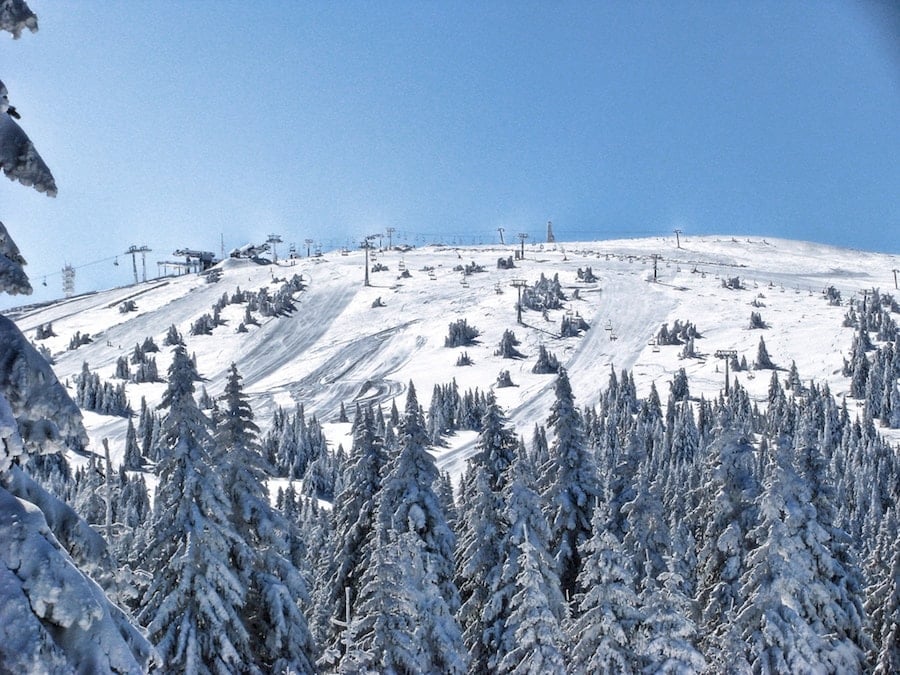 The highest mountain range in Serbia, Kopaonik National Park, is home to 2,017-meter Pančić's Peak, the country's tallest mountain. The central plateau in the mountain range makes up most of the national park, while other parts encompass mountain summits, forests, photogenic valleys, and rivers.
The main claim to fame of Kopaonik National Park is its world-class winter sports opportunities. This is the location of Serbia's largest ski resort—Ravni Kopaonik. It's a fantastic winter destination, offering superb snowboarding, downhill skiing, and cross-country skiing.
In summer, the park is perfect for mountain biking, hiking, and wildlife watching. Additionally, the naturally warm waters of the Jošanička Banja spa are renowned for their healing properties and are a top attraction in this Serbian national park.
The ski resort has many facilities, including hotels, restaurants, an information center, numerous ski lifts, and many kilometers of runs and trails.
How To Get To Kopaonik National Park Serbia
As Serbia's top winter sports resort, Kopaonik is well connected to other parts of the country. From Belgrade, it's a 4-plus-hour southbound drive on the A1 and E761 highways and Routes 207 and 211. The nearest airport is in Niš, which lies about 3 hours to the east.
Kopaonik National Park Accommodation
As Serbia's largest and most popular ski resort, Kopaonik boasts numerous top-rated hotels. Many of them are located right below the slopes, offering easy access to the chairlifts, runs, and trails. No other national parks in Serbia come even close to the number of accommodation options—it could be a bit overwhelming. Some of them are genuinely spectacular buildings, too.
Đerdap National Park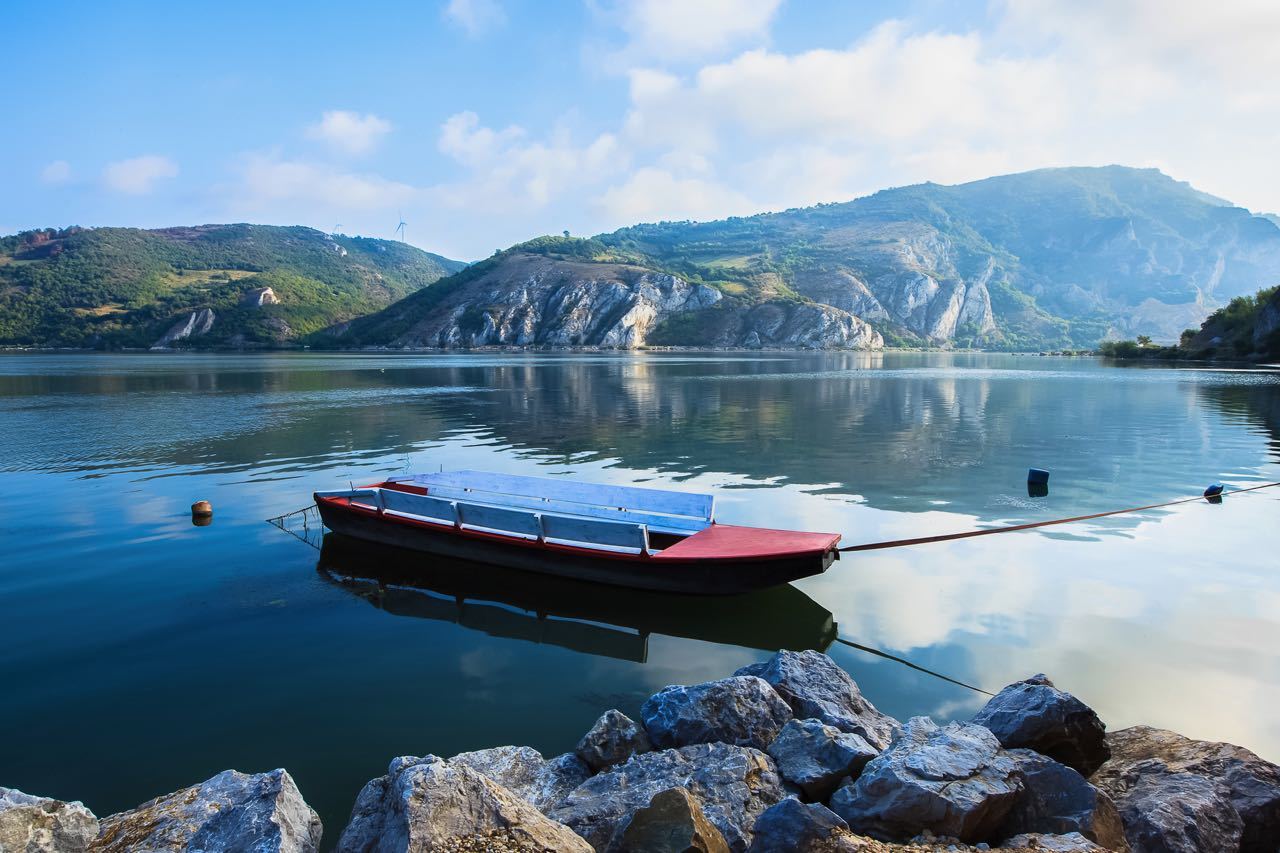 Situated along the Danube River, which forms the border with Romania in northeastern Serbia, Đerdap National Park is the biggest national park in Serbia. This is where you'll find some of the most beautiful natural attractions in Serbia, as well as fascinating historical sites.
The centerpiece of Đerdap National Park is Đerdap Gorge, a 100-kilometer-long river-carved ravine in the Carpathian Mountains. A stunning sight, the gorge is a so-called composite valley. It actually consists of a few separate gorges—Gospođin vir, Gornja klisura, Veliki, and Mali Kazan—plus a handful of ravines.
Gospođin vir, with its depth of 80 meters, is one of the deepest river stretches in the world. Elsewhere, along certain sections, the Danube River narrows to about 150 meters, while the cliffs on both sides rise up 300 meters. It's a natural spectacle unlike any other in Serbia, which makes this one of the top Serbia national parks to visit.
Because of its narrowness, the Đerdap Gorge is also known as the "Iron Gate." The Golubac Fortress protected this massively important strategic point, once a mighty castle, now a popular tourist attraction. Another centuries-old fortress is found at Kladovo. Besides those two castles, there are also an 8,000-year-old archaeological site at Lepenski Vir and the famous Trajan's Bridge, built by Roman Emperor Trajan in 105 AD.
How To Get To Đerdap National Park Serbia
After Fruška Gora National Park, Đerdap National Park is the second most accessible national park in Serbia. Its location is less than 2 hours by car east from Belgrade, and its spectacular scenery make it one of the most popular Serbian national parks.
Đerdap National Park Accommodation
Spread out along the right bank of the Danube River, Đerdap National Park has several accommodation options. Especially in the central portion of the park, you'll find a hotel, a hostel, a B&B, and an ethno-accommodation.
TRAVEL COMPANIES WE USE AND TRUST
Best Time To Visit Serbia's National Parks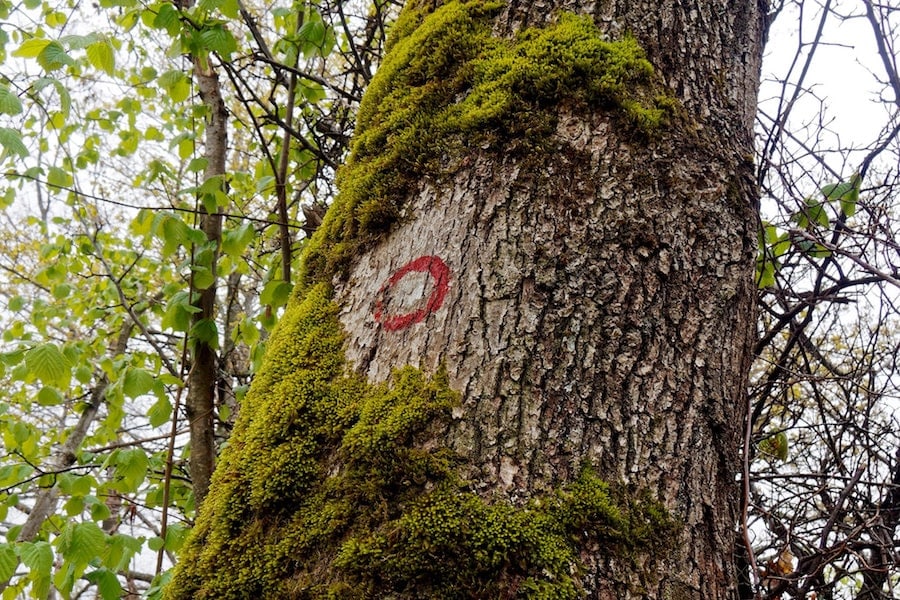 The beauty of national parks in Serbia—and all over the world, really—is that they're spectacular throughout the entire year. Summer brings the best and sunniest weather, creating superb conditions for hiking in Serbia. Particularly Tara National Park is a phenomenal hiking destination. Kopaonik National Park has 200 days of sunshine per year, making it an excellent destination for sun-soaked adventure holidays.
If you'd like to go boating, summer's the best time to visit Đerdap National Park and Tara National Park, while Kopaonik's snow-free slopes also attract mountain bikers.
Fall is sensational in the most heavily forested parks, which are Fruška Gora National Park (also ideal for the grape harvest!) and, once again, Tara National Park.
You should definitely head to Kopaonik National Park for winter sports, home to the largest ski resort in Serbia.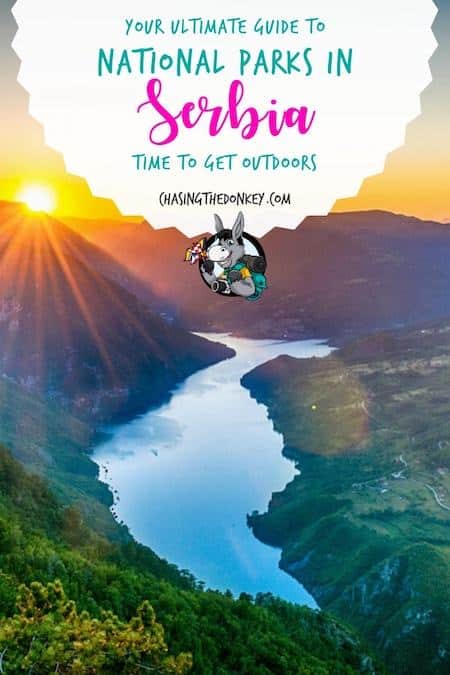 Other Nature Parks In Serbia
Although there are "only" four national parks in Serbia, there are many other nature parks. In fact, Serbia is home to more than 350 protected areas. These include several designated nature parks, over 60 nature reserves, and more than 250 natural monuments.
Other Serbian nature parks you might want to visit are:
Uvac Special Nature Reserve
Djavolja Varos
Deliblato Sands Special Nature Reserve
The Serbia And Kosovo Situation
There are currently four national parks in Serbia and two national parks in Kosovo. We have to point out that there's still lots of dispute about Kosovo's claim to independence, which most countries acknowledge but not by Serbia. (Kosovo wants to leave Serbia.) We're by no means taking a side here, but we've decided to split up both regions into two separate blog posts. You can read all about the Kosovo national parks here.
Additionally, if you'd like to visit Šar Mountain National Park and Bjeshkët e Nemuna National Park in Kosovo, you have to enter Serbia first (like this). If you enter Kosovo first, via its border with Albania, Montenegro, or Macedonia, you won't be allowed to enter Serbia afterward.
It's all politics, of course, but this definitely has the potential to affect—if not ruin—your travel plans if you're not aware of it. So, go to Serbia first and then continue down to Kosovo. Kosovo, by the way, has enough attractions to keep you busy for a week. So, don't skip that region if you have the time!