Privacy & disclaimers →
Best Things To Do In Niš, Serbia
Written by travel writer Anca, from One Day Itinerary.
If you opt for a trip to Serbia, you will be in for a delightful surprise. The country is full of friendly people, great food, and fascinating sights, with Belgrade standing as its crown jewel.
However, do not think that other cities are not worth your attention because you will be making a pretty big mistake. Niš, for example, is a place you really should make a part of your itinerary when traveling through the country.
History, culture, great food, and fun are available in spades, so if at all possible, try to stay in the city at least for a few days. And if you do, you should plan ahead what to visit.
Here are a few suggestions of things to do in Niš that will help you make the most of your time there:
What You Need To Know About Niš
With approximately a quarter of a million people, Niš is the third-largest city in Serbia, right after Novi Sad and Belgrade (if you have the time, spend at least one day in Belgrade, you'll love it!). It is the industrial center of the country's south and holds immense value for the whole of Serbia both in terms of history and culture.
Niš is one of the oldest cities on the Balkan Peninsula, and its layout is defined by the Nišava, the river that flows through the city. Given the numerous sites in and around the city, some of which date back to ancient times, Niš is a fairly popular destination for tourists.
In contrast, the locals appreciate it greatly for its gastronomy. Trust me; you won't be hungry here. But since the history of this city is such a big deal, it deserves a part of its own in this text, so let's get to it.
A Brief History Of Niš, Serbia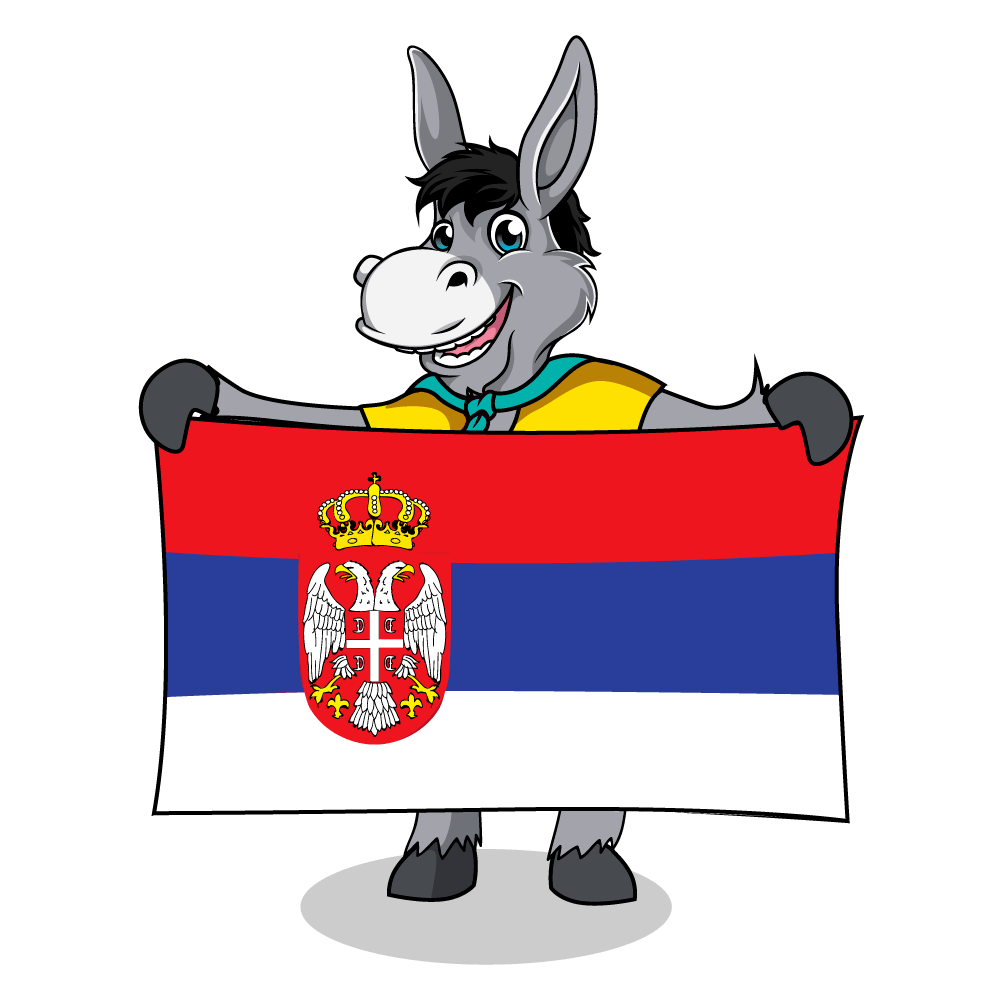 The history of Niš is a long and interesting one. While people have been living around here for thousands of years, the settlement that would become modern-day Niš was founded in the early 3rd century BC by a Celtic tribe called Scordisci. Later it became a part of the Roman (and Byzantine) Empire, with medieval Serbia taking control of it in the 12th century.
However, in the mid-15th century, the city became part of the Ottoman Empire and remained there for more than 400 years. That's why you can not see the influence of Islam in the city, but we'll get to that a bit later.
The city is also notable in world history because three different Roman emperors were born here: Justin I, Constantine III, and Constantine the Great. The latter was actually the first Christian emperor, and the city's airport is named after him. With that short history lesson over, let's take a look at the sights you need to visit while visiting Niš.
TRAVEL COMPANIES WE USE AND TRUST
What To See In Niš
Given the city's long history, there are plenty of sights to look forward to here. Different periods brought distinctly different styles as a consequence of various cultural influences. Because of that, you could tour the city for days and still not see everything worth noting. Therefore, if at all possible, do try to spend as much time here as you can. Here are just some of the reasons why.
Niš Fortress
Niš Fortress is arguably the most important thing to see in the city. Its current iteration was created by the Ottomans in the early 18th century, but pretty much every culture that ruled this area had a fort in this exact place – the Romans, the Bulgarians, the Serbs.
It is located on the northern shore of the Nišava and boasts fantastically preserved walls and gates, which left me quite in awe when I first saw them. Perfectly preserved, you can just imagine the battles taking place around it. Inside, you can see loads of interesting pieces from the city's history, which adds to the experience and helps you get a clear picture of just how tumultuous the history of the city was. A great place to visit, no doubt about that!
Skull Tower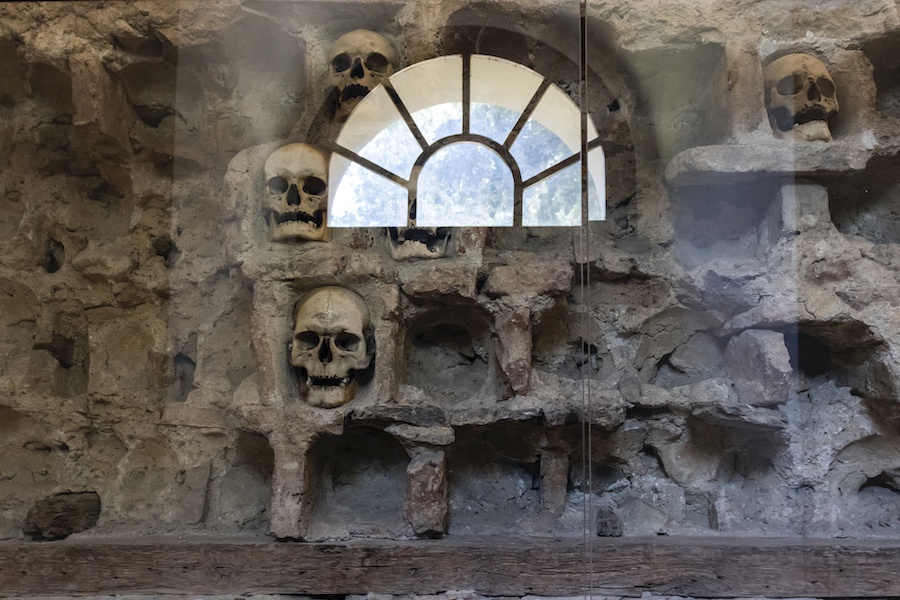 Sounds spooky, doesn't it? Well, it really is! The Skull Tower (Ćele kula in Serbian) is a relatively unique piece of architecture built by the Ottomans in the early 19th century. Its purpose was to scare the local population into submission after the First Serbian Uprising had failed. And let me tell you something – it still works.
Into the tower's sides are embedded the skulls of rebels who fought against Ottoman rule. Seeing that they are being overrun, the rebels' leader Stevan Sinđelić initiated a huge explosion, killing himself, his soldiers, and many enemies in the process. Yes, seeing the remains of those people like that may shock you a little, but the place also gave me a lot to think about, and I sincerely recommend you visit it.
Tinkers Alley
What was once a street filled with artisans and merchants is today a great place to relax and unwind in the very heart of Niš. Another relict of Ottoman rule, Tinkers Alley (Kazandžijsko sokače), was built in the 18th century. However, the merchants were slowly pushed out of there as time passed, with the last ones leaving in the late 20th century.
However, they were replaced by numerous bars, restaurants, and even hotels, so if you're looking for a place where you can do some people watching, this is absolutely it. Niš is also quite famous for its gastronomy, which you can also experience here, and staying in a hotel in this alley really is something special. I went through it in the evening and fell in love with the place instantly. It's vibrant and romantic and hip, all simultaneously, and the locals are extremely friendly.
And since I was here in the evening, some sort of dinner was in order. We ended up in "Kafana Galija," and my God, was that dinner good! A spectacular array of traditional meat dishes was served to us, everything very reasonably priced. The food here really is something special, so a trip to this alley should be an obligatory part of your Niš visit!
Andonović Palace
Also in the city center, in Obrenovićeva Street, is Andonović Palace. Now, this was not a place used by any king or anything of the sort. No, instead, it was the home of a wealthy merchant. Built in the period between two world wars, this is an exquisite example of neoclassical architecture very much worth at least a minute of your time when you're walking through the city center.
Seeing something like this makes you wonder what living in a mansion like this feels like — it kind of puts my one-bedroom apartment into perspective. Nevertheless, the front of the house was spectacular, and I'm certainly glad I stopped by it.
National Museum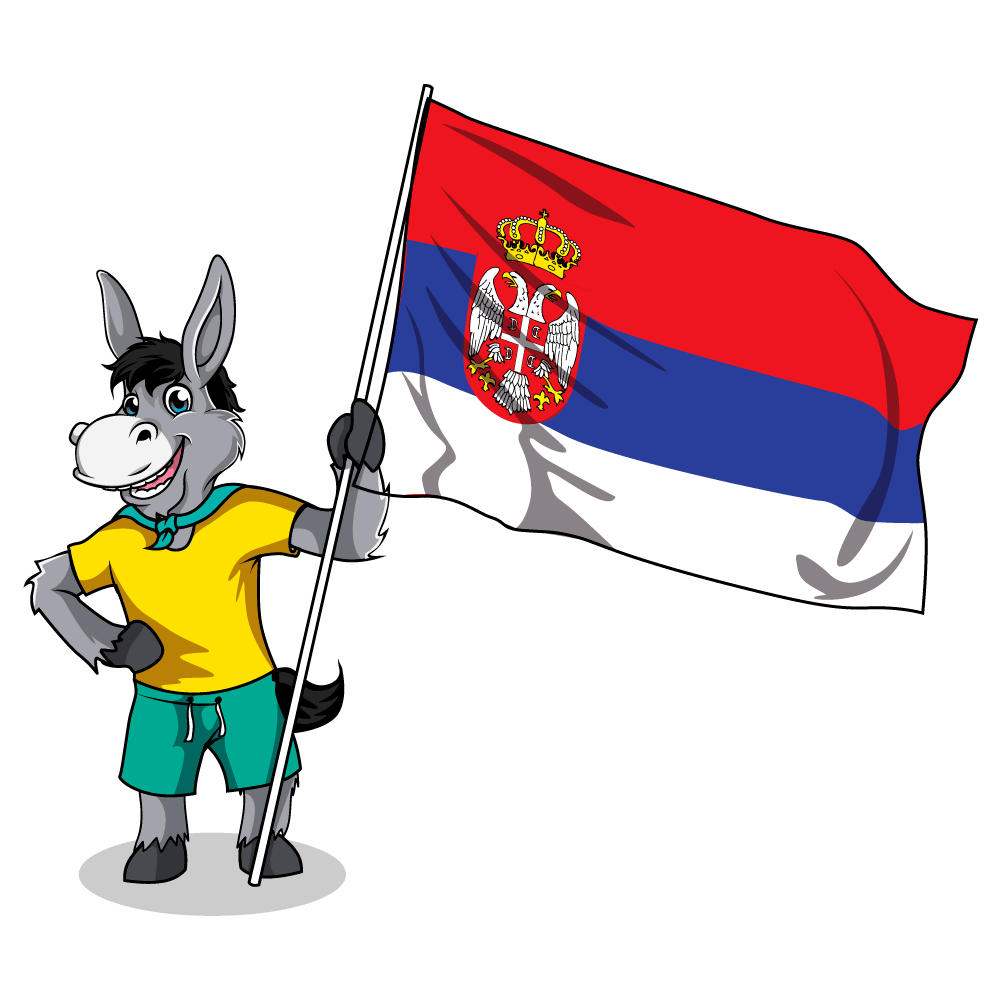 Slightly west of Obrenovićeva is the city's National Museum, i.e., its Archaeology Hall. Now, you can see a whole lot of things here, and the objects cover the period from the neolithic all the way to the Middle Ages.
There are some fascinating pieces of jewelry inside, as well as tons of ancient art. If you don't know anything about the city's history, you will be very pleasantly surprised by the size of the collection here, just like I was. It paints a vivid picture of the history of this place.
Religious Objects
The only mosque still in use in Niš today, Islam-aga's mosque, is the last public building the Ottoman empire built in the city. Once upon a time, there were no less than 19 mosques in the city, but this one is the only one that has preserved its original function. Many other mosques can be found inside the fortress, but they have either been repurposed and today serve as museums or abandoned altogether.
But that's not all; it is interesting to see the church simply known as The Catholic Church (close to the National Museum) because this is the first Roman-Catholic parish in Serbia (people here are predominantly orthodox Christians). I must say it's a stunning piece of architecture, especially on the inside.
Add to that the fact that there is also a synagogue in the city, which now serves as the National Museum's gallery, and you will realize how diverse Niš's history is. It is a fascinating story, but unfortunately, the Jewish community here did not survive the horrors of WW II.
Čair Fountain
Just up Obrenovićeva Street, towards the river, is the Čair fountain. In my honest opinion, it is an absolutely beautiful place because of all the greenery and flowers around the fountain and a great place to snap a few pictures for your social network accounts.
The fountain itself was moved several times, but the current location is also its original one. Made of granite and with lion's heads spewing out water from their throats, it is quite an exciting site, definitely something architecture fans will want to see.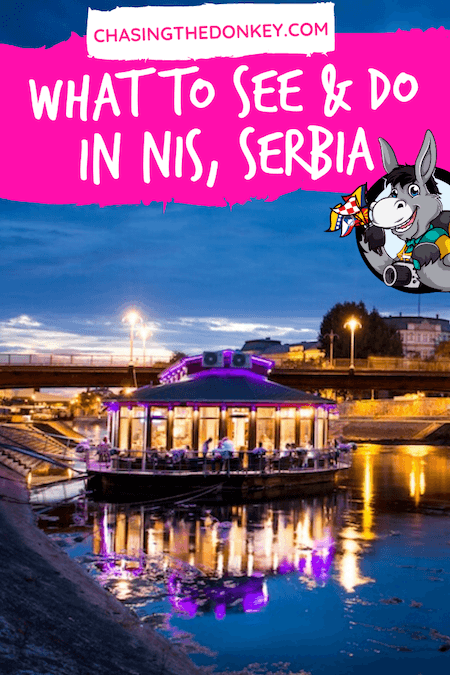 King Milan's Square
The fountain stands opposite to King Milan's Square, which is the main city square and really a lovely place if you want to spend a sunny day out in the open. The brick-coloured covering the square left quite an impression on me because they somehow look quite inviting and relaxing. It's really a great place to sit down for a chat with a friend.
But on the square is also a beautiful statue dedicated to the city's liberators, both from the Ottomans and in WW I. As a matter of fact, I learned later that this is one of the most important Yugoslavian sculptures, and I could certainly see why. It brings the whole square to an entirely new level. Do check it out!
The Mayor's Office
Yes, it may sound a bit strange, but the mayor's office in Niš is a pretty impressive sight to behold. As a matter of fact, this is considered to be one of the most beautiful, if not THE most beautiful public building in Serbia. I certainly can't imagine a prettier office and could certainly see myself working in a building such as this one.
Located next to King Milan's Square, it was built in 1925 and is another excellent example of neoclassical architecture in the city. Loads of ornaments, grandiose entrances, vast staircases, and many other remarkable features all make this public office very special indeed. Another beautiful building to check out – yes, there will be a lot of walking in this part of Niš, but it will be well worth it.
Medijana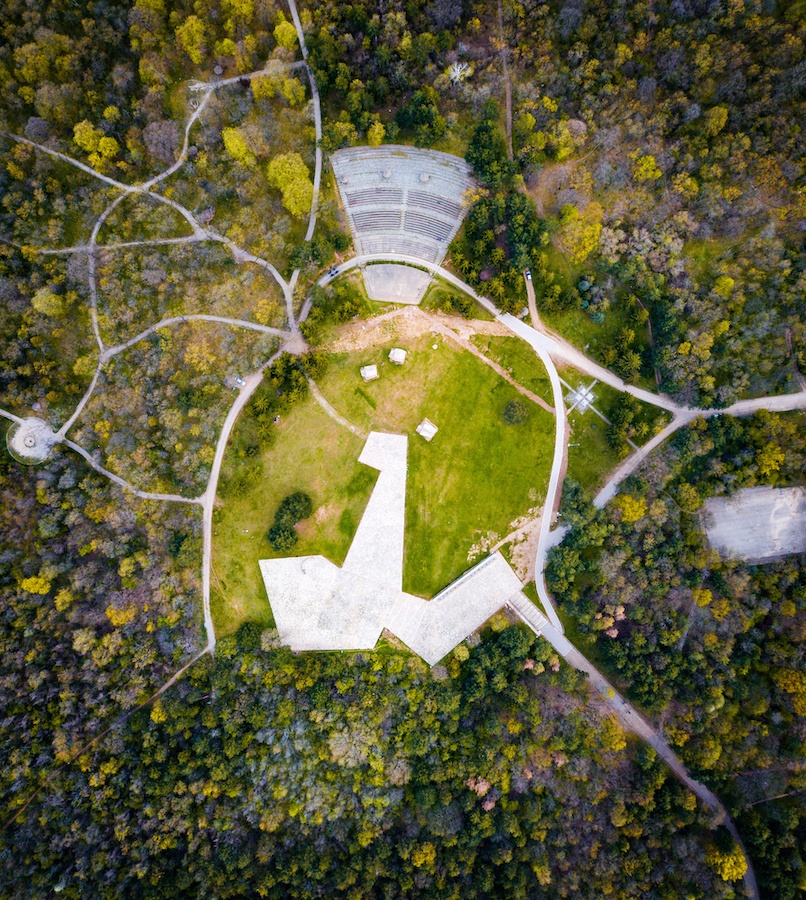 You might say that I've saved the best for last with this one because Medijana is a vast archaeological park dedicated to the ancient town of Naissus (today's Niš). There is plenty to see here, from luxurious villas to infantry barracks, but I couldn't get to it because the park was closed for renovation.
Still, because this was all built during the reign of Constantine the Great, with whom the city has an inextricable link, you really should make it a part of your itinerary. You will have to pay for a ticket and travel to the city's eastern outskirts, but it will be well worth the money and effort.
Where To Stay In Niš
Hostel Day' N' Night: Its central location, comfortable beds, and friendly staff make this one of the most highly rated hostels in Niš.
ArtLoft Hotel: Located in the heart of Niš, this quirky hotel features modern rooms with paintings from local artists and has numerous bars and restaurants nearby.
Good Night: Just 300 meters from the bus station, Good Night's minimalist design, and cozy rooms make it a top pick for mid-range hotels.
Best Western Hotel My Place: Located right on the Nišava river and facing the fortress, My Place is the place to stay if you're looking for affordable luxury. Its restaurant has panoramic views, and breakfast is included in the room rate. With plenty of urban attractions, a bustling café and bar scene, and picturesque towns, Serbia is still one the cheapest destinations in the Balkans and a place not to be missed.
Check Rates or Find More Niš Hotels Here
So, tell us, what will be the first thing you see in Niš when you arrive?
More Serbia Travel Information