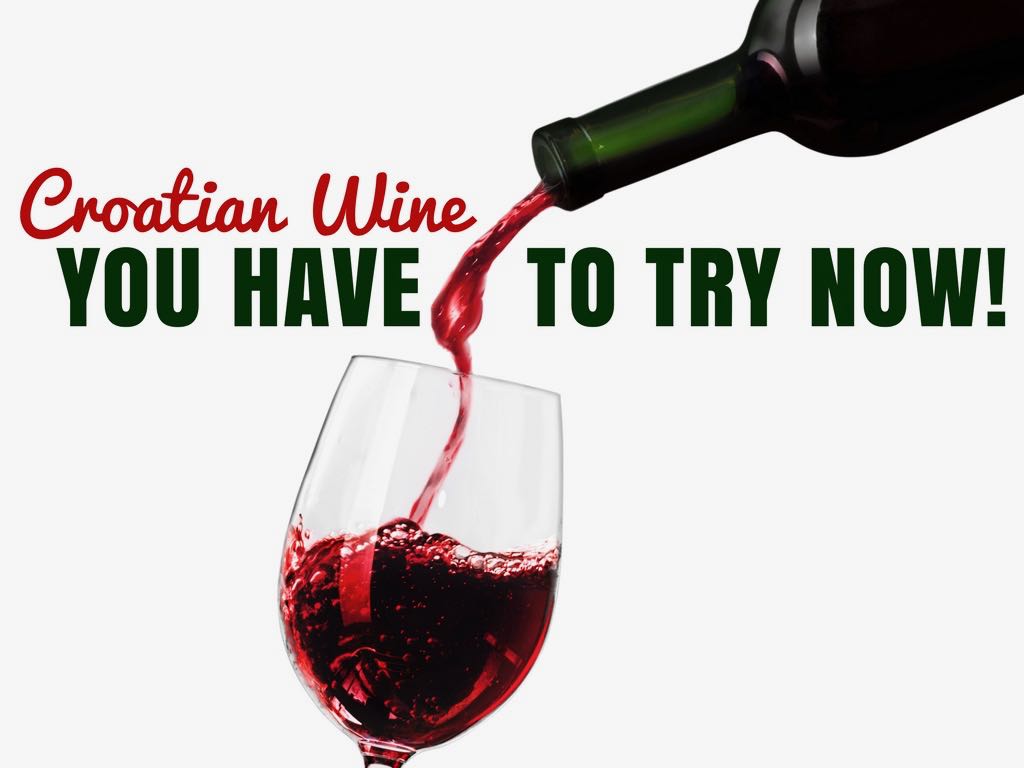 What You'll Find On This Page
Best Croatian Wine: 5 Grapes That Wine Lovers Must Try In Croatia
Written by Matthew From Exotic Wine Travel 
Many people have never heard of Croatian wine before stepping foot in the country. A question we often get is, "How long has Croatia been making wine?"
The answer is about 4,000 years.
Cultivation and winemaking in Croatia began with the Illyrians followed by the Greeks. In fact, Croatia has the oldest continuously planted vineyard in the world. The Stari Grad Plain on the Hvar island has been planted with wine grapes for 24 centuries and was added to the UNESCO World Heritage List in 2008.
Croatia was part of Yugoslavia until 1991. During the socialist era of Yugoslavia, farmers were forced to sell their grapes to large, state-owned cooperative wineries where quantity was placed above quality.
The government also discouraged people from setting up their own wineries. Soon after Croatia gained independence, many growers started making and bottling wine under private labels and continue to do so today.
Croatia is home to at least 130 native grape varieties.
Around 40 of those are currently being made into wine and sold commercially. Many of these grapes have unique qualities that cannot be found anywhere else in the world.
Wine in Croatia is easily found, but here are five wine grapes that are we recommend every wine lover to seek out!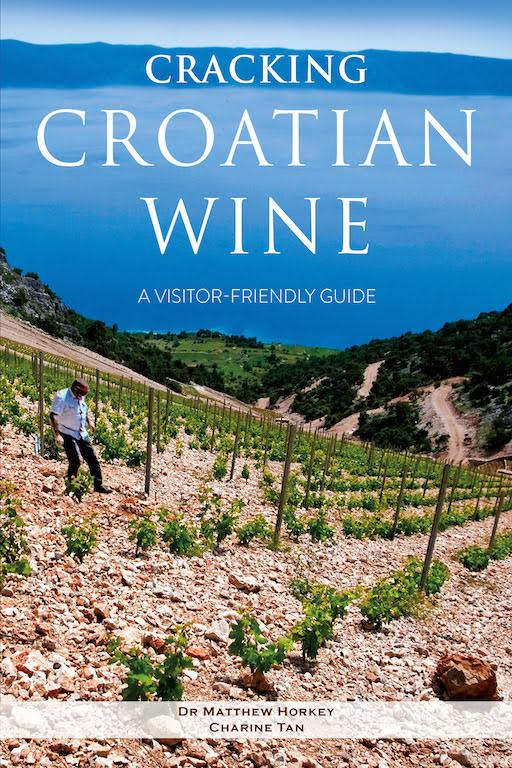 Graševina (Grahsh-ah-vee-nah)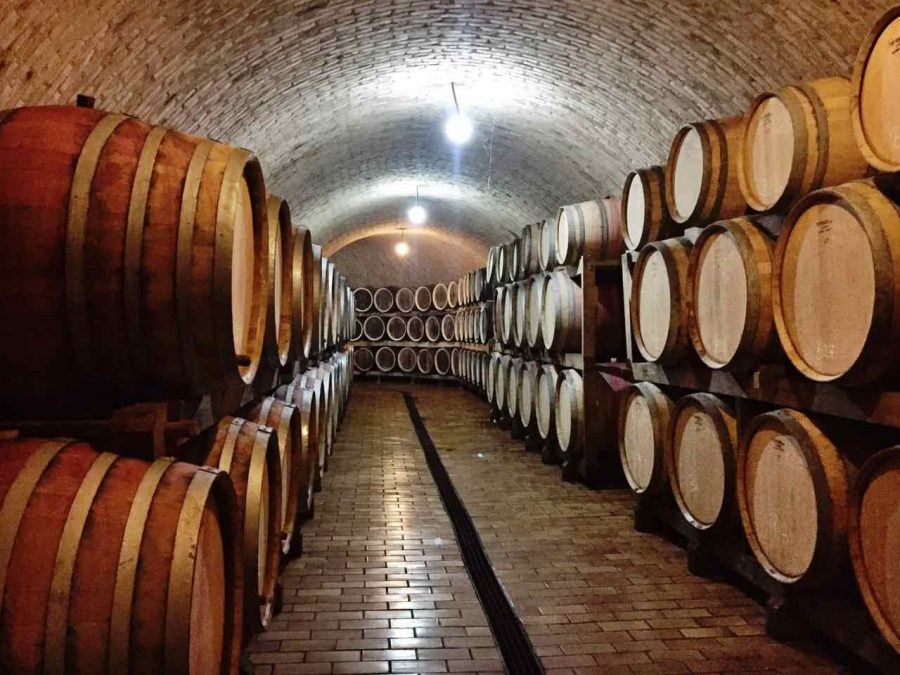 Graševina is the most widely planted wine grape in Croatia. No list of wines on Croatia would be complete without it.
The spiritual home of Graševina is the town of Kutjevo in Slavonia. It is known as Welschriesling or Italian Riesling in other parts of the world.
In the past, this grape was used to produce cheap, inexpensive quaffing wine. Many locals today use cheap Graševina to make gemišt, which is a spritzer of sparkling water and white wine.
Today, producers have realized that Graševina can produce outstanding wines in different styles–from dry to sweet, and sparkling.
The most common examples are the dry Graševina wines that offer melon, white pear, and grassy flavors.
This Croatian white wine that goes perfectly with shellfish.
Recommended Wineries in Croatia: Adžič, Enjingi, Iločki Podrumi, Krauthaker, Vina Belje
Pošip (Posh-hip)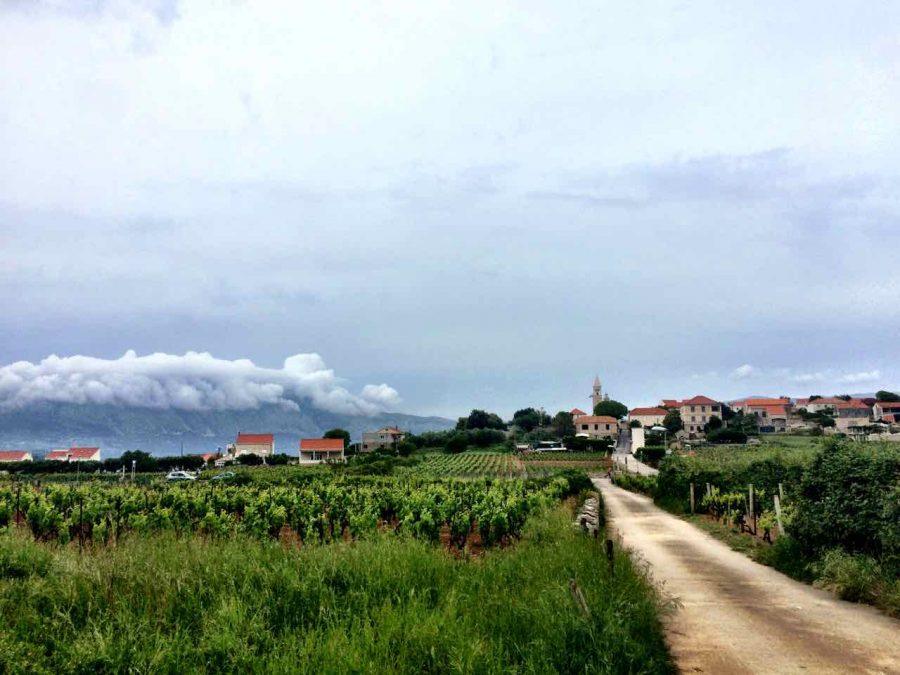 A Croatian white wine grape native to Korčula in Dalmatia, Pošip is grown throughout the coast of Dalmatia.
However, many winemakers claim that Korčula produces the best grapes. The island of Korčula is rumored to be the birthplace of the famous Venetian merchant and explorer Marco Polo.
In the past, wines made from this grape were oxidized and of poor quality. These old examples would be unrecognizable to today's Pošip lovers. But thanks to a quality revolution, those oxidized Pošip wines are a thing of the past and there are many outstanding Pošip wines to be enjoyed.
Pošip wines are relatively big in body and have tropical fruit flavors and mineral undertone that make them a perfect partner of Dalmatian seafood.
Recommended Wineries in Croatia: Grgić, Korta Katarina, Krajančić, PZ Pošip Čara, Zlatan Otok
Malvazija  (Mal-vahz-ee-yah)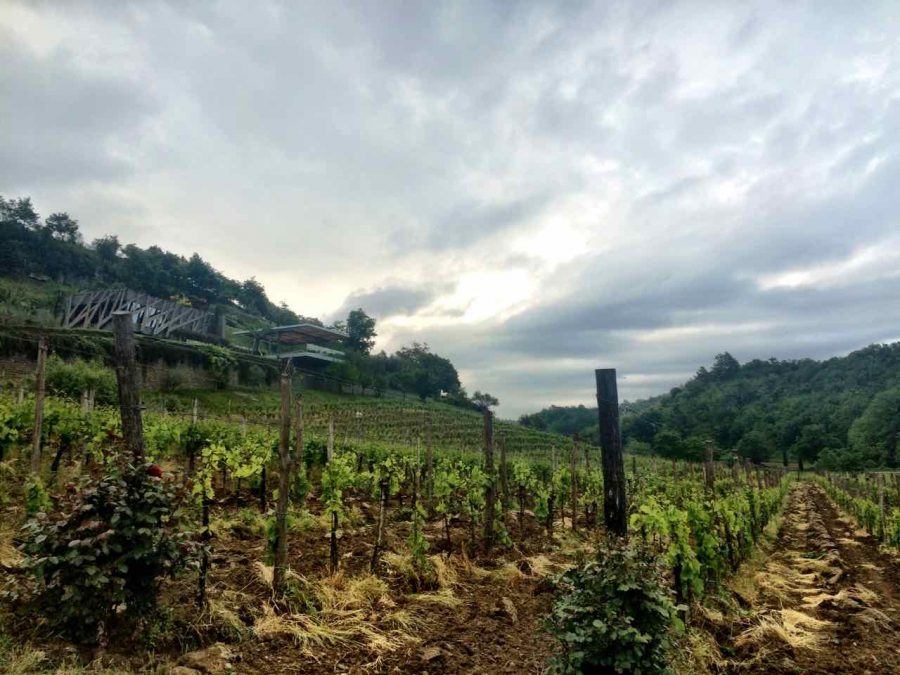 Malvazija Istarska is an indigenous white wine grape. As the name suggests, it is at home in Istria.
There are over 20 types of Malvasia grapes found around the Mediterranean but Malvazija from Istria tastes distinctly different. It has become the flagship grape of Istria and nearly every producer in the region makes Malvazija wine.
Malvazija can be made into many different styles including fresh and fruity; barrel aged and complex; and macerated white/orange wine.
The fresh and fruity examples are the easiest to find. They are summery white wines with floral and peach flavors. These wines are absolute crowd pleasers and there's hardly ever a bad Malvazija wine on the market.
If you are eating out at a local Konoba or restaurant and don't know which wine to choose, Malvazija makes a sensible default choice.
Recommended Wineries in Croatia: Coronica, Clai, Kozlović, Matošević, Vina Laguna
Teran (Teh-rahn)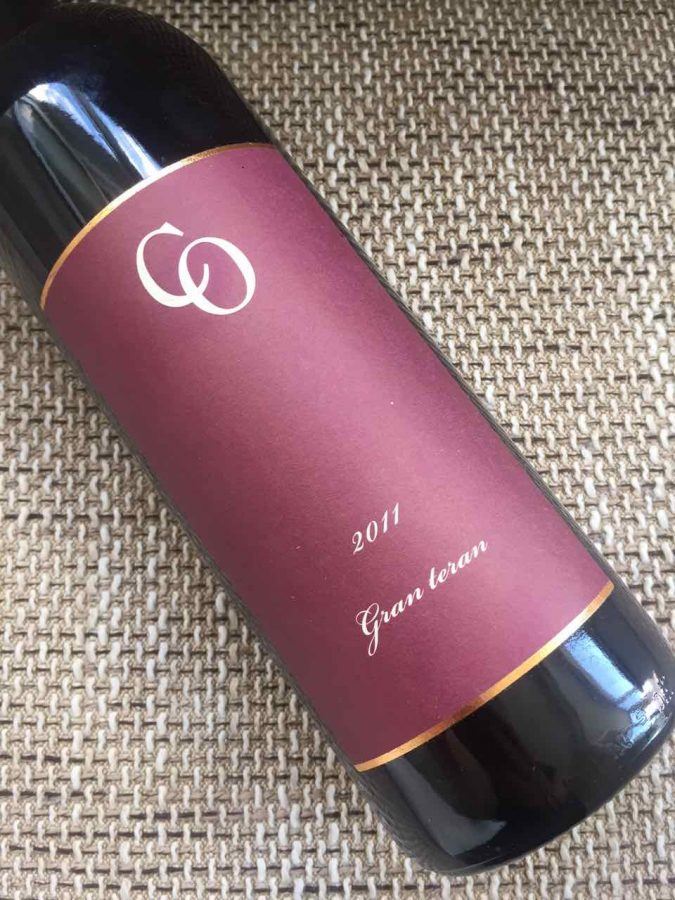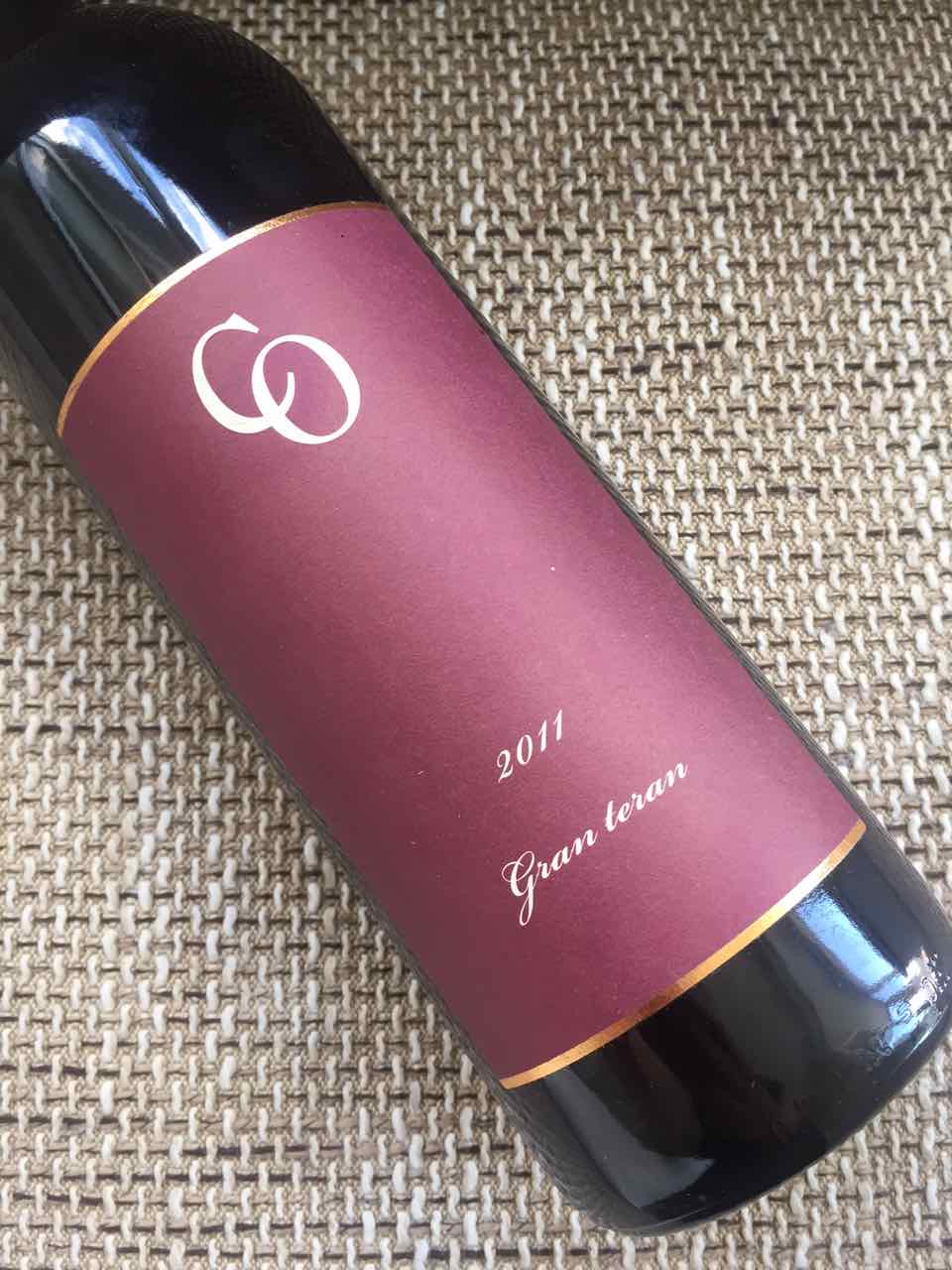 A cousin of Refosco dal Peduncolo Rosso, Teran is a Croatian red wine grape widely planted in the northwest corner of Istria–an area that boasts mineral-rich, red clay soils known as Terra Rosa.
Teran is also found in Slovenia and Italy where it is called Terrano.
In the past, many producers thought that this grape was a hassle to work with because of its high, enamel-ripping acidity. Today, many Croatian wineries make good examples of Teran, using it to make monovarietal wine and also blend it with Cabernet Sauvignon and Merlot.
Teran tends to produce dark-colored wines with wild berry and iron flavors. Fans of acidic Italian red wines will feel right at home when drinking this wine. Wines made from Teran pair well with rich-flavored food such as pasta with truffle, a famous dish in Istria.
Recommended Wineries in Croatia: Benvenuti, Dobravac, Kabola, Legovina, Roxanich
Plavac Mali (Plah–vahts Mahl-ee)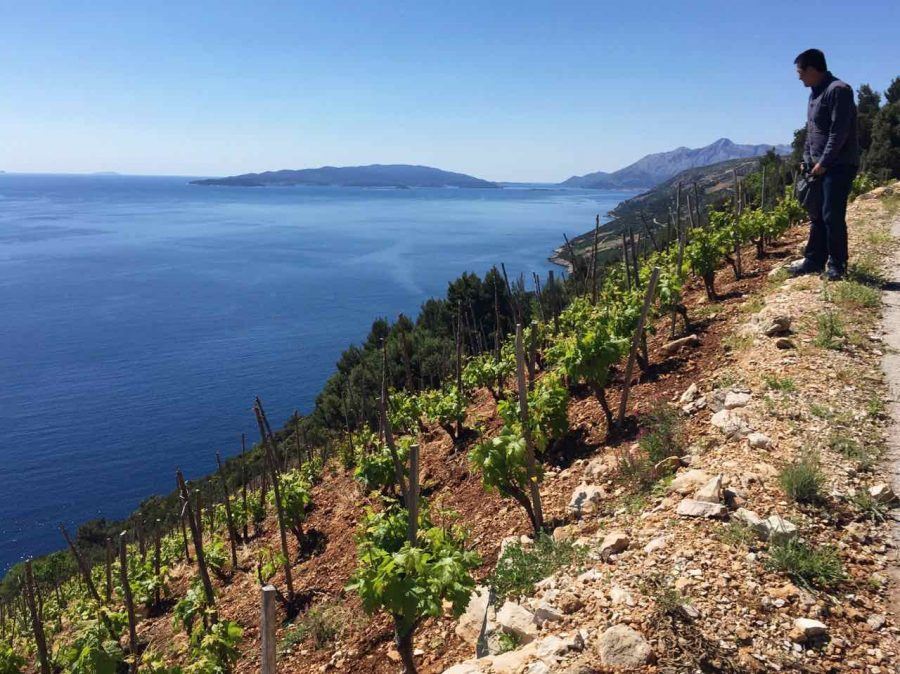 Plavac Mali is another Croatian red wine grape that many Croats are most proud of. It is the offspring of Crljenak Kaštelanski/Tribidrag, also known as the original Zinfandel.
Wine made from this grape is ubiquitous throughout Dalmatia and will be pushed to you in nearly every konoba and restaurant on the coast.
Because of the high levels of alcohol and bitter tannins, some people may find Plavac Mali wine off-putting. Indeed, there are many average examples around but with some diligence, you'll be rewarded handsomely.
Tasting a good example of Plavac Mali will leave you with flavors and nuances that can be out of this world. When done right, Plavac Mali wines have the flavors of red fruit, rose petal, earth, and an alluring perfumey overtone.
These are big red wines that match well with red meat.
Note: Dingač and Postup were Croatia's first appellations, they are wines made from Plavac Mali.
Recommended Wineries in Croatia: Bura-Mokalo, Kiridžija, Saints Hills, Skaramuča, Tomić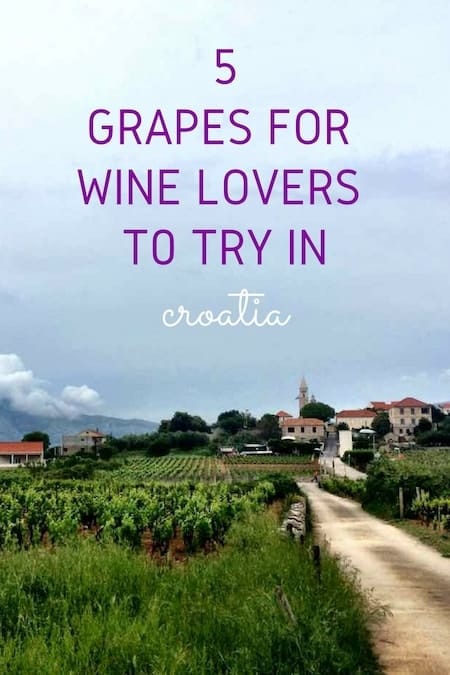 Want To Learn More About The Best Croatian Wine?
There are many more wine grapes and world-class producers to be discovered!
Most visitors come to Croatia to relax and soak up the sun, and may not have the time to research and hunt down these excellent Croatian wines.
You worked hard for your Croatia holiday; it shouldn't be spent drinking bad Croatian wine. We've spent seven months traveling through Croatia and tasted thousands of Croatian wines.
Croatia is producing some of the most exciting wines in Europe. Let us help you find them all in one place – an eBook.
Cracking Croatian Wine: A Visitor-Friendly Guide is a practical and informative book, designed for people who enjoy wine either casually or with great curiosity and vigor.
The most common problem encountered by wine lovers when visiting a wine region that they're unfamiliar with is how to spend their limited amount of time sifting through all the wines and producers on the shelves.
This book will provide the pertinent information to maximize a visitor's time and pleasure in Croatia.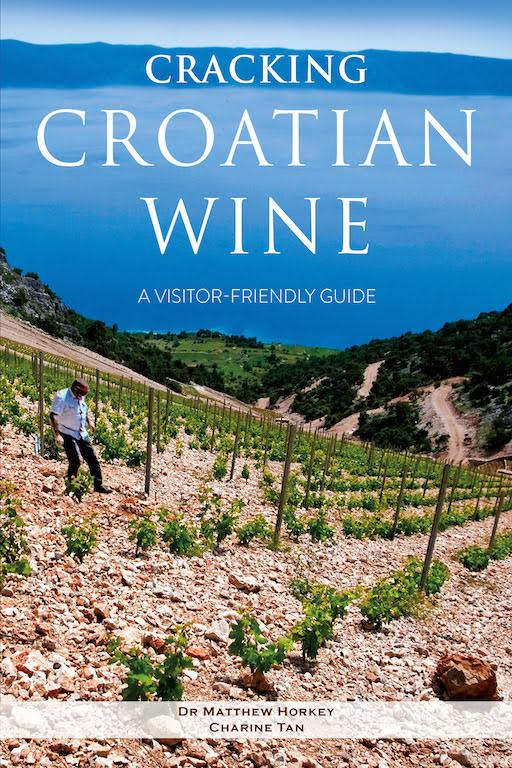 You Will Learn:
An Introduction to Croatia – An overview of Croatian wine history, wine regions, general climatic and geographical features, Croatian cuisine, and styles of wine available to complete the gastronomic experience.
Wine Grapes in Croatia – A rundown of the native and international wine grapes planted in Croatia, along with a pronunciation guide to help you order wine like a local!
Wine Label Interpretation – Croatian wine labels can have a lot of information on them. In this book, we offer a guide to understanding every line on the label, what to look out for, and what to ignore.
Wine Recommendations – Recommendations on wine producers and over 120 wines to try from all four wine regions in Croatia. Wine recommendations are complete with tasting notes.
Featured Wine Personalities – These people will offer anecdotal insights and information about the existing wine culture and the prospect of Croatia as a wine destination.
EPUB: Compatible with Android, iPhone, NOOK, PC, Mac, Sony Reader, and other eReaders.
PDF: Compatible with iPhone, Kindle, PC, and Mac.
About Exotic Wine Travel: Authors, writers, speakers, marketers, travelers, and wine explorers of the lesser-known wine
regions at exoticwinetravel.com.