Croatian Brodet Recipe (Croatian Fish Stew)
When I hear the word Brodet, my mouth starts to water. I absolutely love this classic Dalmatian dish, and you will too! Brodet is a seafood stew and an essential part of Croatian coastal food culture, just like all seafood – hello Octopus Salad and Shrimp Risotto.
With Brodet, it's crucial you select the correct type of fish to get the best flavor out of the stew. The trick is to use a minimum of three kinds of fish and shellfish, and I also like to throw in a few crustaceans.
What is the reason for three fish, I hear you ask? Having several varieties of fish is what gives the stew its incredible depth of flavor!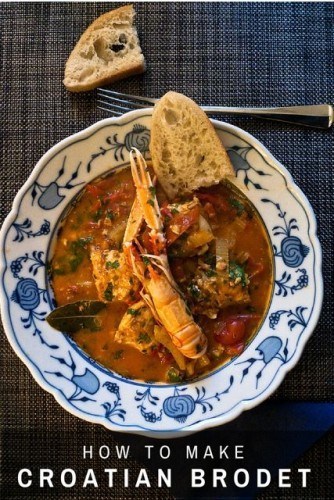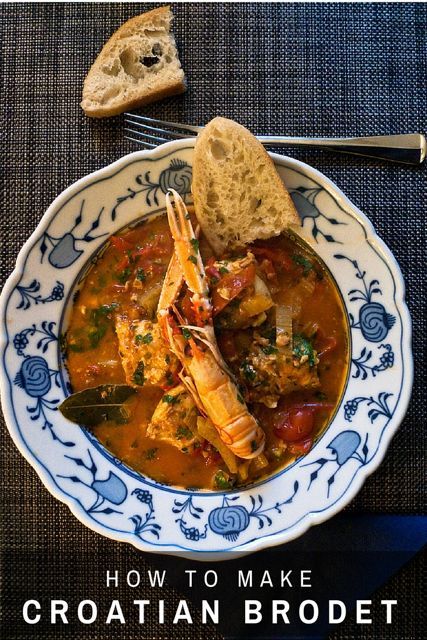 The types of fish to go for are reef species; in Dalmatia, the number 1 fish for this is the Scorpion Fish; it definitely makes the best Brodet. Also, go for ocean perch or conger eel, but most reef fish species will do. Make sure you don't pick something with delicate flesh as it will fall apart when cooking.
I usually throw in a handful of mussels and, when available, those tasty little scampi. The scampi makes the Brodet amazing – and when cooked, don't forget to suck the head! In Dalmatia, this dish is served with Polenta which I recommend, as it's perfect for sucking up all that beautiful brodet sauce.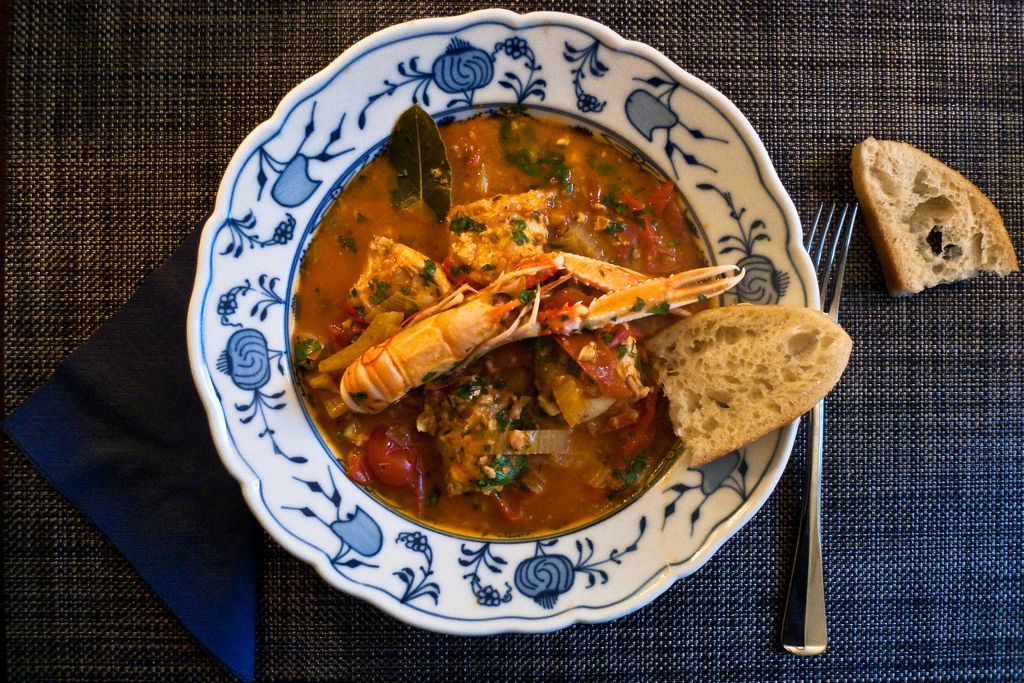 Croatian Brodet Recipe (Fish Stew)
Here is an easy-to-make Croatian brodet recipe. I always loved my mums, and now I show you how I make my own.
Ingredients
1.5 kg fish. We always enjoy scorpion fish, ccean perch, conger eel, reef and rockfish species the best (3lbs 5oz). Just take what you can get that is fresh from your fishmonger
50 ml extra virgin olive oil (1/4 cup)
4 tablespoons white vinegar (more if you like)
Six garlic cloves, sliced
½ bunch flat-leaf parsley, chopped
3 large onions, finely chopped
½ cup finely chopped tomatoes (more if you like)
Salt & pepper
600 ml water to cover fish (2 1/2 cups)
12 mussels, cleaned and debearded
6 scampi
Instructions
Get yourself a large heavy-based saucepan, heat the oil and fry the garlic and onion on a low to medium heat for a couple of minutes
Add the tomatoes and a little water and cook for around 10 minutes
Season the fish with salt and then add it to the saucepan and mix the fish with the garlic, onion and tomatoes
Add water so that it covers the fish
Pour in the vinegar and pepper and simmer. You want the stew just simmering
Allow the fish to cook for 20 minutes giving the saucepan the occasional shake. DO NOT stir as you will break the fish
Check the seasoning. Add more salt and pepper if required
It's now time to put your scampi into the saucepan - throw them in one-by-one
After five mins, check on the progress of your fish. It should be close to being done - however, this will vary depending on the type and size of the fish. Leave the fish for as long as it needs to be cooked through
Approx five minutes before this fish is cooked, toss in your mussels and parsley
Serve the brodet with creamy polenta and garnish with some parsley
Notes
Serve up with crusty fresh bread a Croatian white wine to finish it off!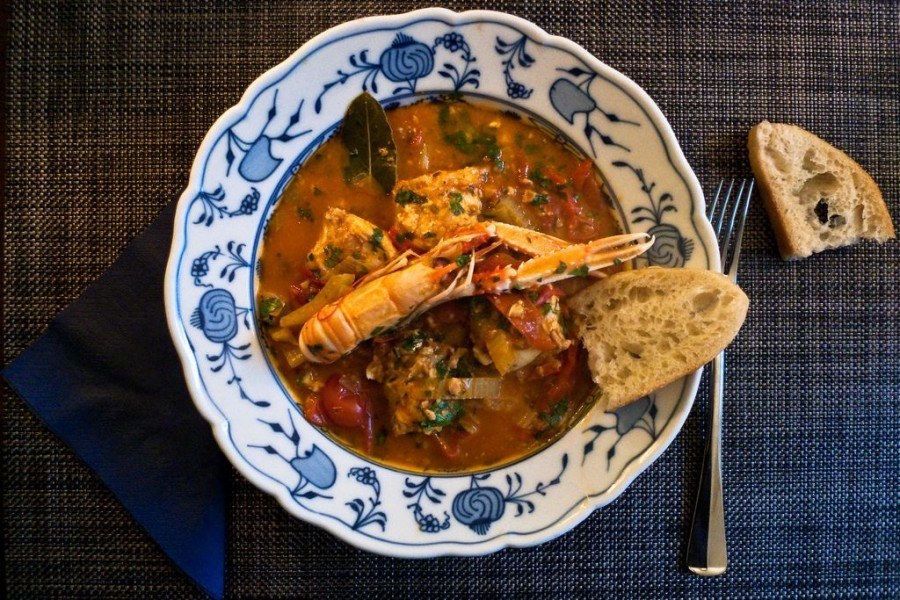 Main photo & Pinterest photo credit: Stijn Nieuwendijk