Some posts contain compensated links. Please read this disclaimer for more info.
Croatian Recipes: Skampi na Buzaru
This recipe is super easy and really allows the delicate flavour of the skampi to sing. The best part is this recipe can be used not only for skampi but also prawns, shrimp, mussels and any shellfish really. So get down to your local fishmonger and give this Croatian coastal recipe a go. My family LOVE it.
Ingredients – Skampi na Buzaru
2kg skampi (try king prawns if you can't get skampi)
1/3 cup olive oil
2 cloves of garlic crushed
2 tbs bread crumbs
2 ripe tomatoes chopped
1 bunch of parsley
1 cup of dry white wine
salt and pepper to taste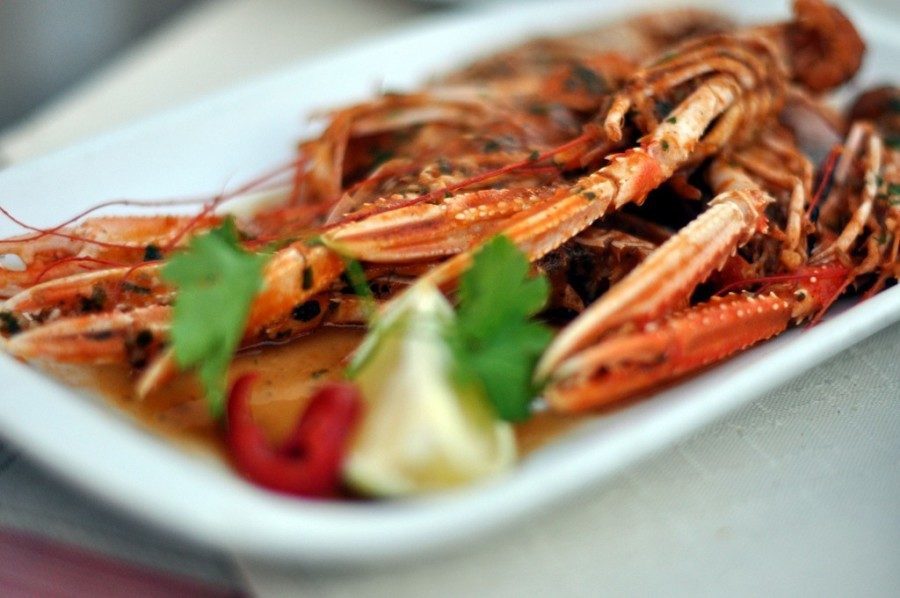 How to make Skampi Na Buzaru
Heat the oil to medium heat and add the garlic followed by the breadcrumbs, tomato, parsley and wine and season with salt and pepper. Cook for a couple of minutes.
Now add your cleaned skampi and turn up the heat to high for 2 minutes.
Now reduce the heat to low put the lid on and allow to cook for 5-10 minutes.
You need to keep an eye on the skampi, as the cooking time to determined by the size of the skampi.
Mix the skampi around by giving the pan a shake – now you are done! It's that easy!
More Tasty Croatian Recipes
Share