Privacy & disclaimers →
Super Easy Croatian Pancakes Recipe (Palačinke)
Palacinke…hmmm…hmmmm. Everyone loves pancakes and crepes, and whether they are sweet or savory, they are always a winner! From street foods to snacks at home, palačinke are a big favorite food here in Croatia.
I used to spell it palachinke – so don't be ashamed if that is how you write it. This palachinke recipe, oops, I mean the palačinke recipe, is so easy you can make this with everything you already have in your pantry.
Palačinke are also served in Croatian and Serbian homes, and you'll find them in both countries. Heck, they are found in some form all over the Balkans – and around the world. For example, I know Hungarians call them palacsinta.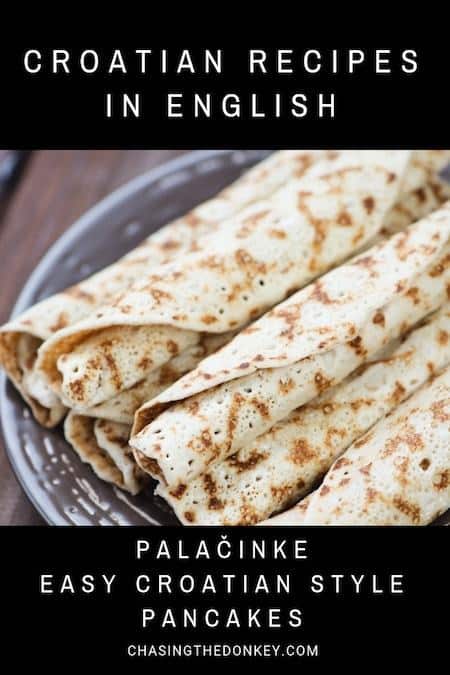 Croats and Serbs make these in more of a crepe style than the USA-style thicker pancake (equally as good if you ask me!). But unlike the thicker pancakes, palačinke can be served either sweet with lashings of jam, Nutella, and cream or plated savory with ham and cheese. You'll also find various ways to serve them across the Balkans.
When I joined my Croatian family, palačinke was one of my new favorite dishes my mother-in-law would just whip up at the drop of a hat – and nothing has changed.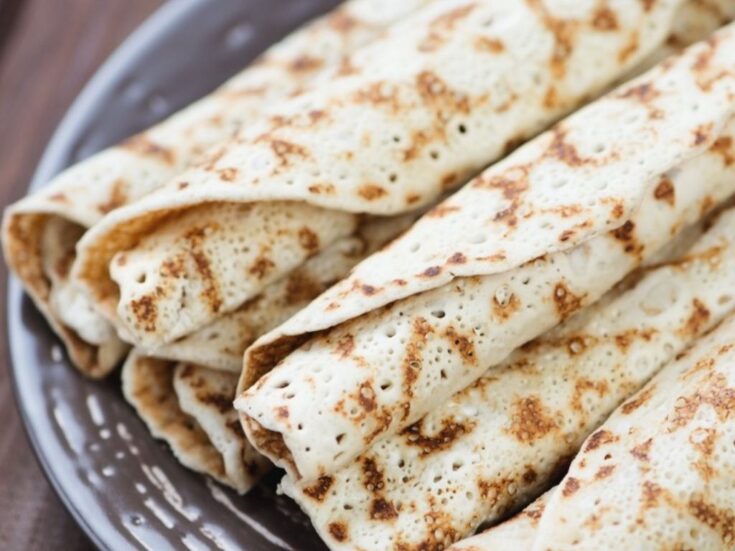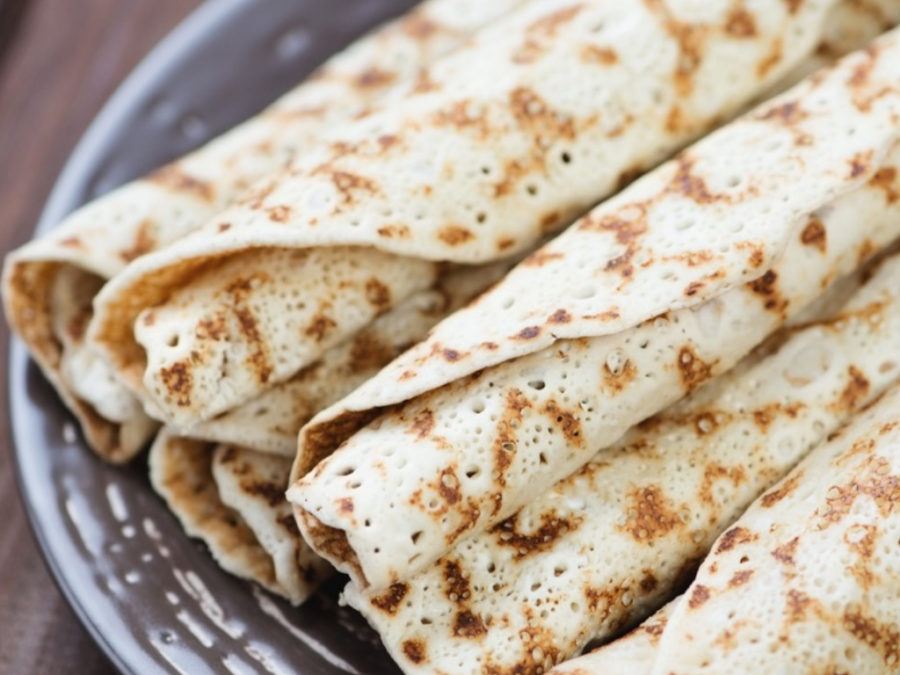 Palačinke Recipe (Croatian Pancakes)
Palačinke...hmmm. Everyone loves pancakes and crepes, and whether they are sweet or savory, they are always a winner! Croatian pancakes are a big favorite in our house. Here is an easy Croatian palačinke recipe for you to enjoy!
Ingredients
1 cup of all-purpose flour, sifted
2-3 whisked eggs (I use 2 medium or 3 small)
2 cups of whole milk
1/2 teaspoon salt
3 tablespoons sparkling water (club soda)
2 teaspoons rum, dark (optional)
Butter or oil non-salted butter for frying (you could also use shortening if you prefer)
Instructions
Sift the flour, and slowly mix in the milk and whisked eggs
Add the salt and rum if you are using it, then continue to mix with a hand mixer until the batter has no more lumps (if you need a little more flour or milk, add it very little-by-little), and finally add the sparkling water
In a non-stick pan, over medium-high heat, melt a little butter or oil, ensuring that the butter/oil covers the whole surface of the pan
Add 1/2 a cup of the mixture (I actually use a soup ladle to make it super easy) to the pre-warmed pan and swirl the batter around in the pan until it fully coats the pan (but is thin, the key here is for it to be a thin layer)
When the underside is light brown, flip over the palačinke and cook the other side (approx two mins on each side on a low-med heat). You may need to cook 1 or 2 to find the right heat for your stovetop
Place each one on a plate, and continue until you finish the batter
Then add your desired filling, roll them up, and enjoy!
Notes
We love Podravka jam or Nutella - but you can add anything you like including whipped cream or icecream!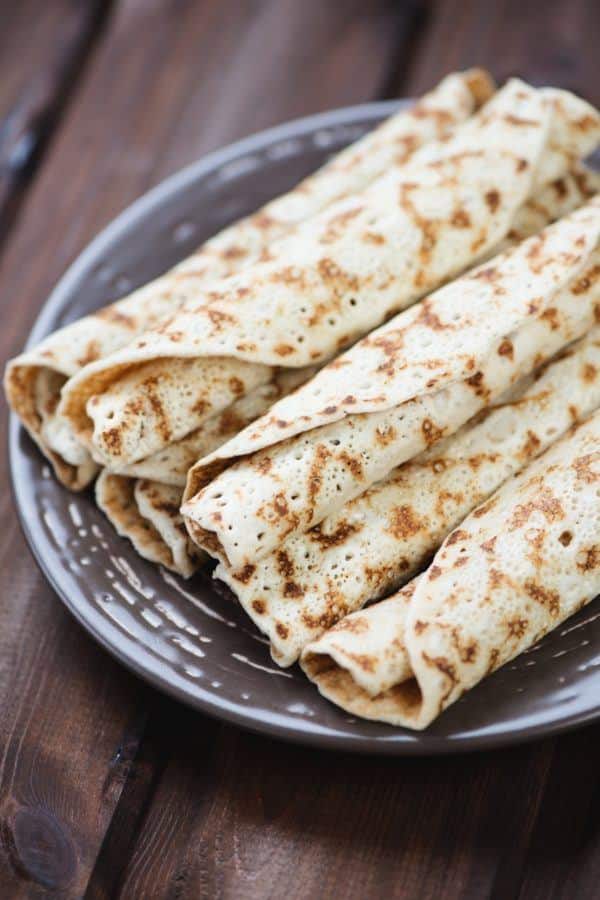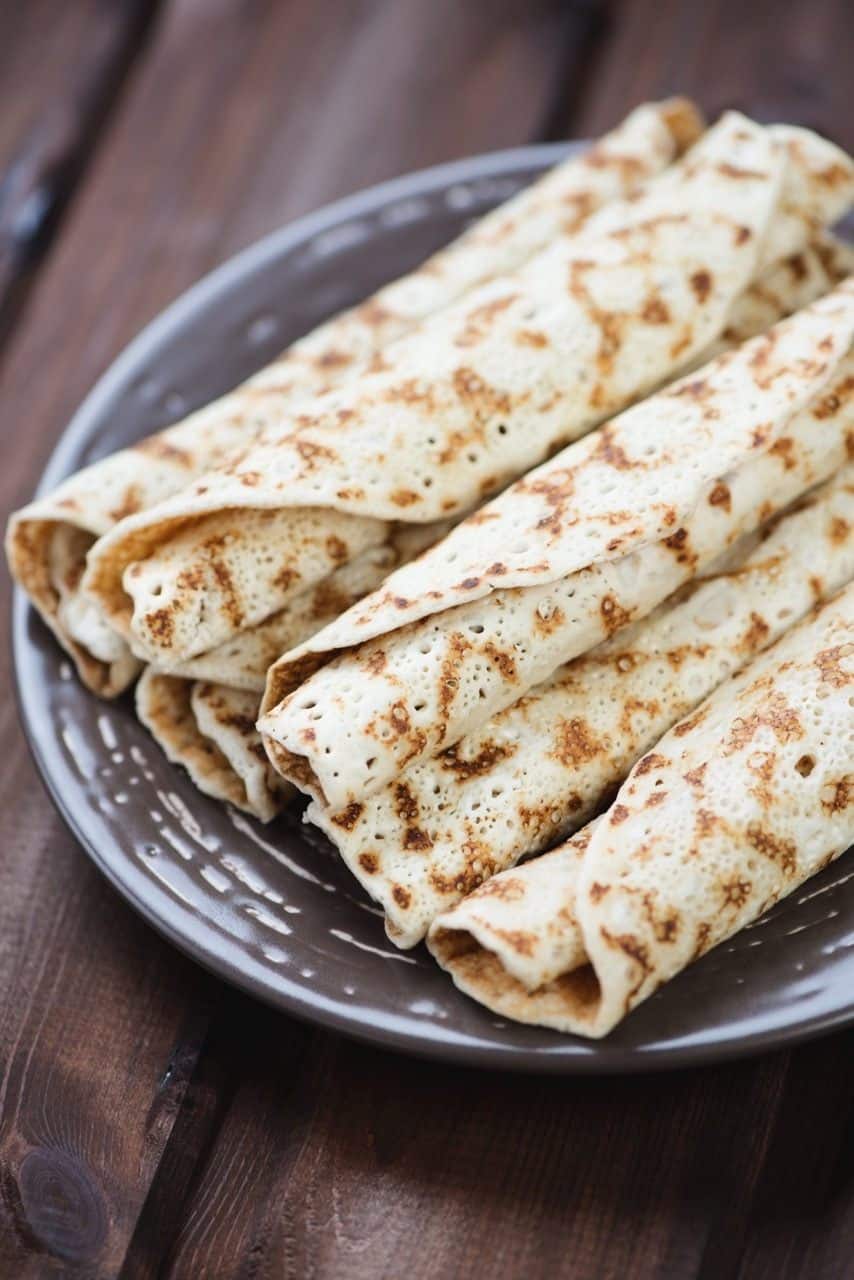 In our house, our favorite fillings are rose-hip jam Nutella!
More Croatian And Balkan Recipe Ideas