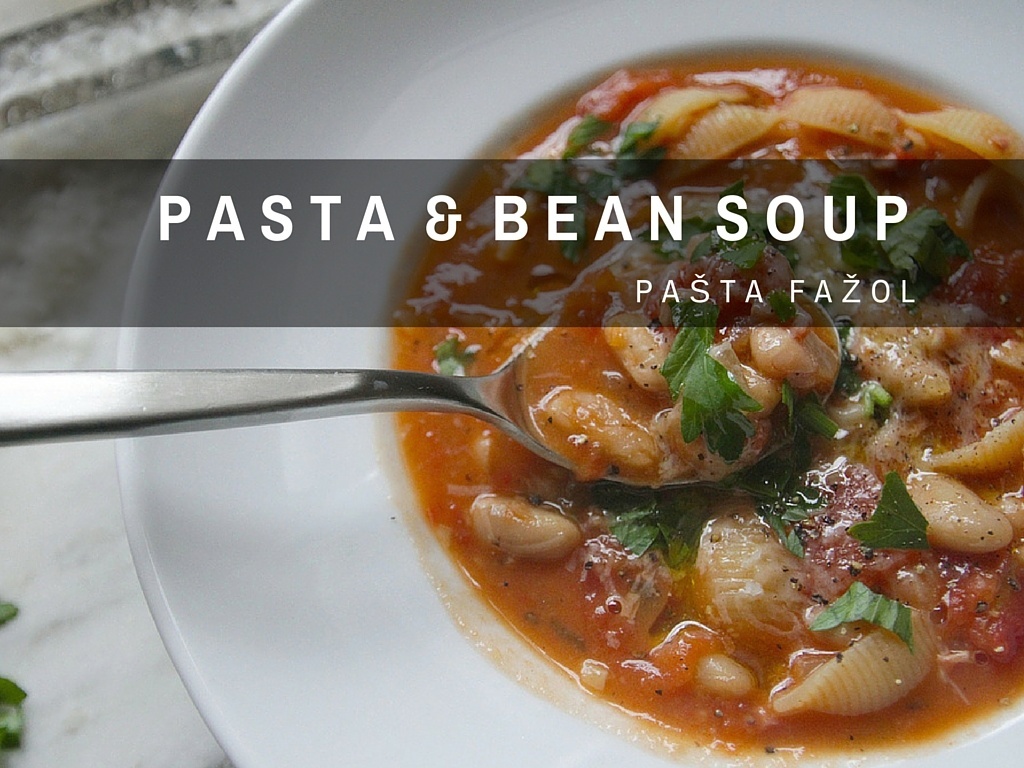 What You'll Find On This Page
Croatian Recipes: Pasta and Bean Soup {Pašta Fažol}
Pašta Fažol (pasta and bean soup) really is a wonderful Croatian recipe that is great for the colder months of the year. You might know it as Pasta e fagioli from Italy. It's quite hearty, tastes delicious, and because it keeps in the fridge for a few days, you can take a few days break from cooking.
Growing up, my mother would make Pašta Fažol on a regular basis, and it was always a hit in our house. I was intrigued by the seashell pasta (conchiglie) and loved the munching on the kranski sausage.
I hope you enjoy Pašta Fažol as much as I do.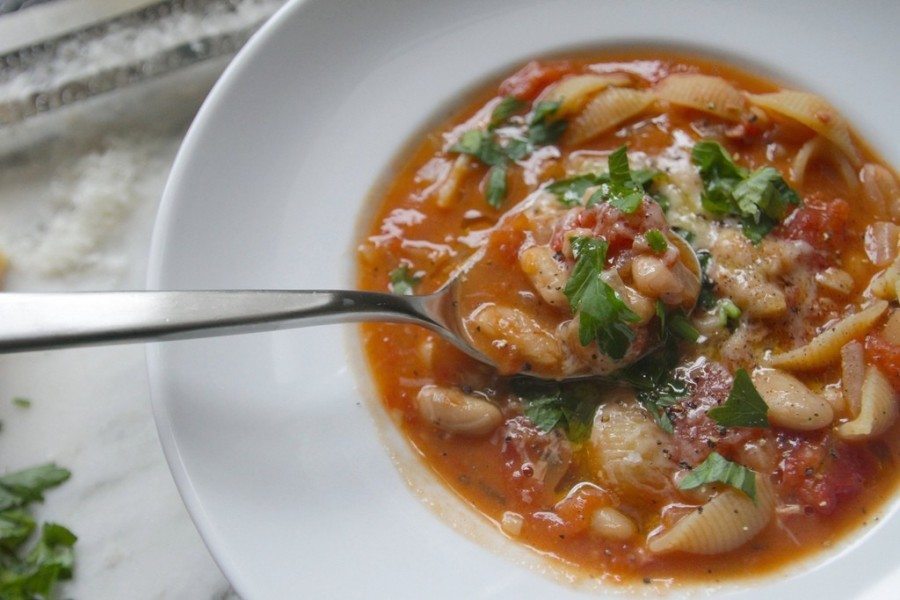 Ingredients: Pasta and Bean Soup Pašta Fažol
400g dried white beans or red kidney beans
100g smoked pork bones
Three kranski sausages
5 litres of water
2 carrots, cut into 2cm chunks
2 medium potatoes, cut into 2cm cubes
Olive oil
1 large onion diced
150g pancetta, coarsely chopped
1 tsp smoked paprika
4 cloves of garlic finely diced
1/4 bunch of parsley finely diced
1 tsp tomato paste
60 g pasta, I like shells but you can use any short pasta
salt and pepper to taste.
Method: Pasta and Bean Soup Pašta Fažol
The night before you plan to cook this dish you need to place the kidney beans in some water to soak overnight. Soaking will rehydrate the beans and soften them.
Place some olive oil into a pot and fry the onion and pancetta on a medium heat. As the onions start to change colour, add the strained beans along with the smoked bones and sausage.
Fill with cold water and cook over a medium heat for 30 minutes.
Add the potatoes, carrots, garlic, parsley, tomato paste & paprika.
Continue to cook the beans until they are soft. The time is variable based on your choice of beans.
Add the pasta and season and cook until the pasta is ready.
Photo is thanks to the talented Tracy Benjamin
More Tasty Croatian Recipes
Pin it for later!