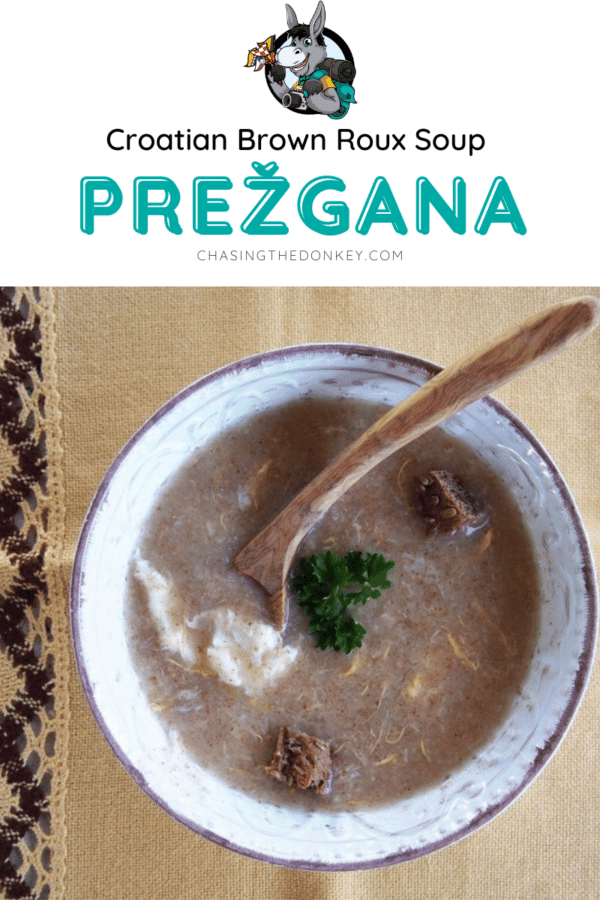 Prežgana soup was once served as a snack or even a breakfast for those heading for a long day's work in the vineyards and fields of continental Croatia. Back then, most konobas in Continental Croatia also had it on their menus – but given today's more sophisticated cooking techniques and available produce – you'll hardly ever see it.
Roux (roo) is a classic thickening method for soups and sauces, with roots dating back more than 300 years in French cuisine – and I guess Croatian too, huh! A good roux gives dishes a silky-smooth body and a nutty flavor.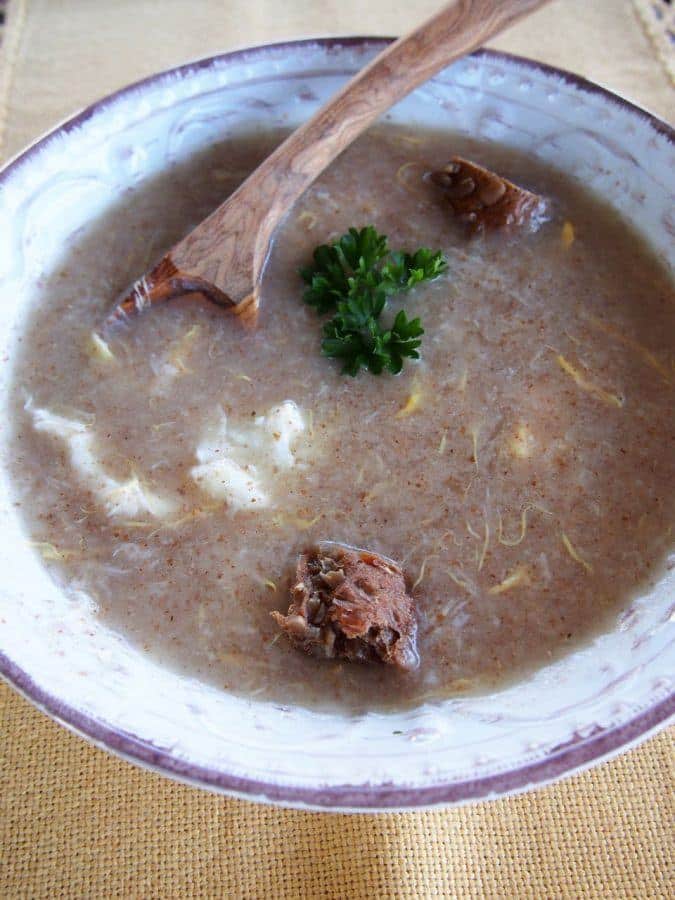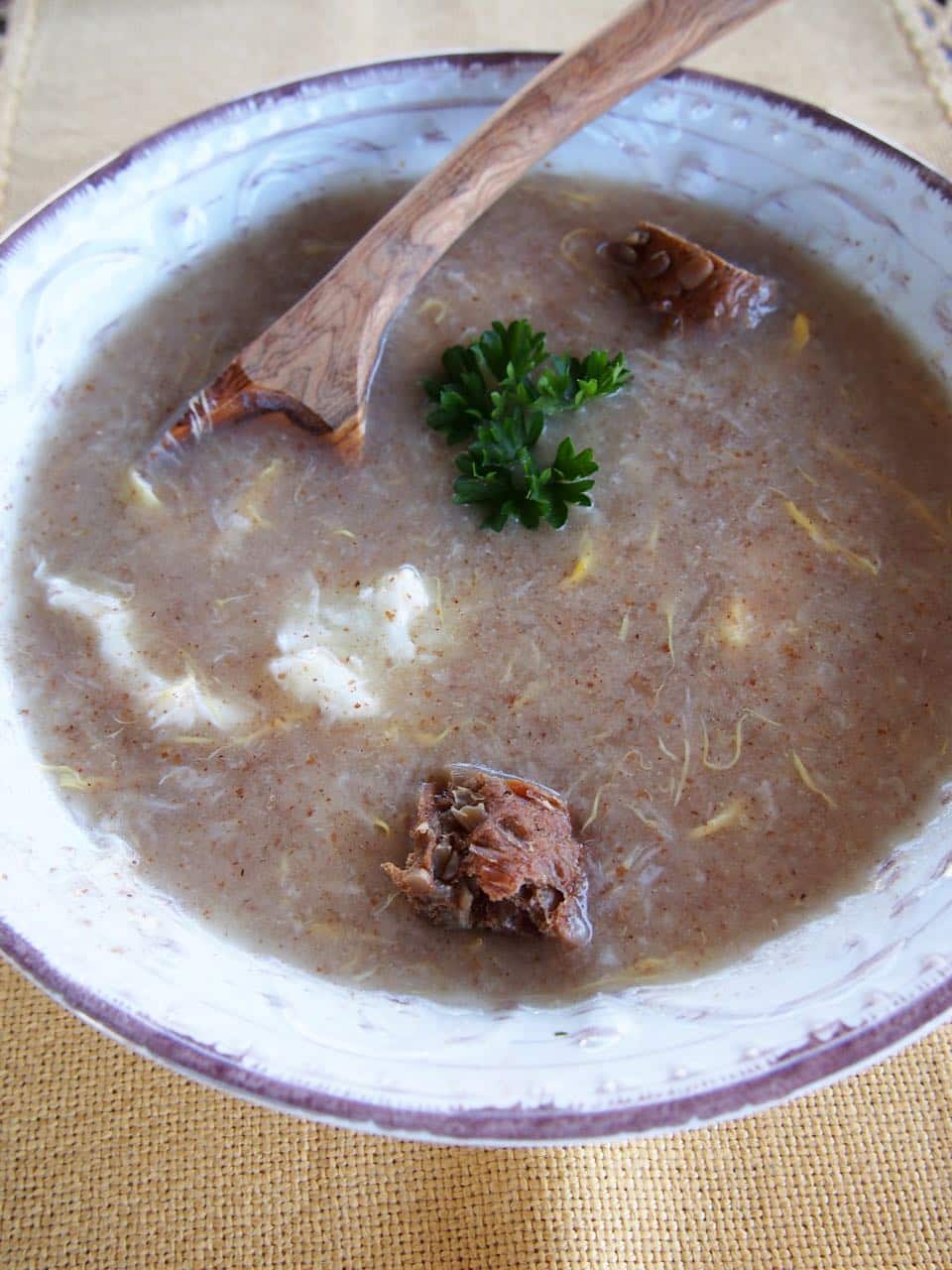 TRAVEL COMPANIES WE USE AND TRUST
Ingredients For Prežgana Soup – Serves 4
1 – 2 large tablespoons of hard wheat flour (can also be white if that is all you have)

One large spoon of sunflower oil (or pork fat/lard if you have it)

One egg – beaten

1 liter of water
a pinch of salt + pepper
Three sprigs of fresh parsley
White vinegar (to taste)
Pieces of old toasted bread (optional)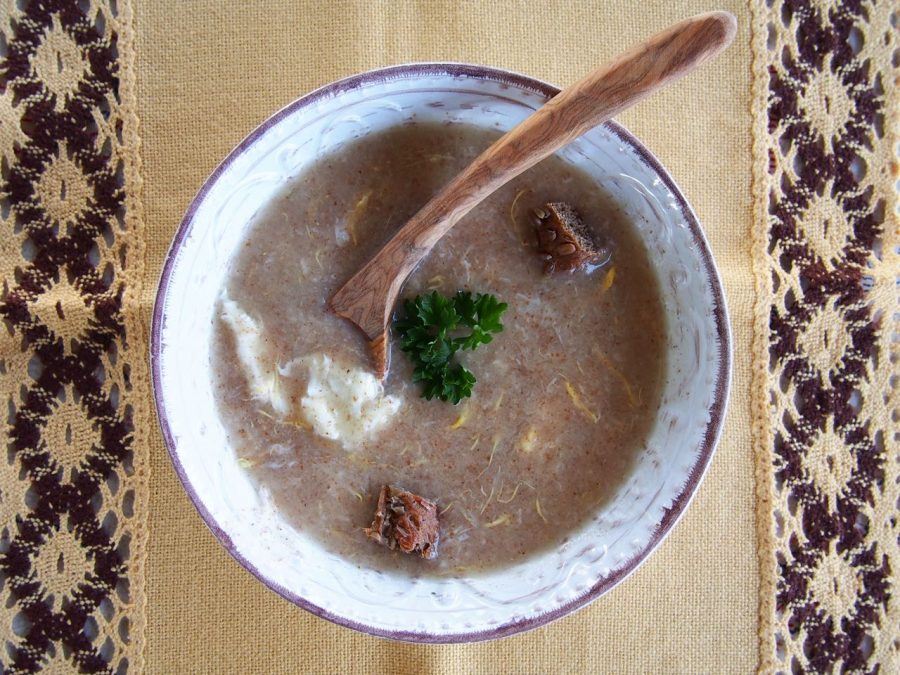 Preparation For Croatian Flour Soup
It is straightforward!
Fry the flour in the oil and make a roux. A roux is made as follows:

Melt the lard or place the oil in a saucepan over medium heat

Once the lard/oil is warm – add a pinch of flour – it will slowly start to bubble

Whisk in the remaining flour until a thick, rough paste forms

Whisk constantly while it bubbles over medium heat. As it cooks, the roux will become smooth and begin to thin

Add the water slowly; add only as much to reach your desired density

Boil for 5 minutes

Whisk the into the soup and cook for a few minutes

Add salt and pepper to taste, and sprinkle with chopped parsley, and toasted bread (optional)

Add 2 to 3 drops of vinegar to the soup to make it zing!