Some posts contain compensated links. Please read this disclaimer for more info.
Discover Hidden Croatia Gems Unearthed By Travel Bloggers
We are always on the hunt for new, off-the-beaten-path travel gems in Europe to share with you, and today's post is full of them! We've compiled a list of hidden Croatia gems as discovered by travel bloggers around the world, and a few suggestions from us. We asked the bloggers what they thought was a hidden gem not-to-be-missed. If you are looking for an experience that's a little different, these secret spots are sure to please.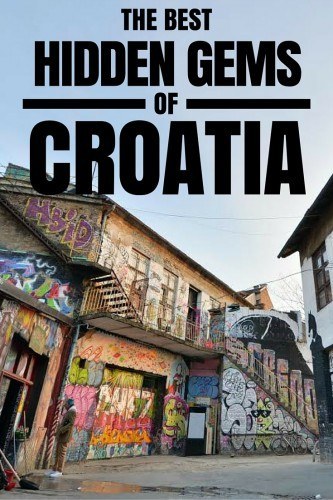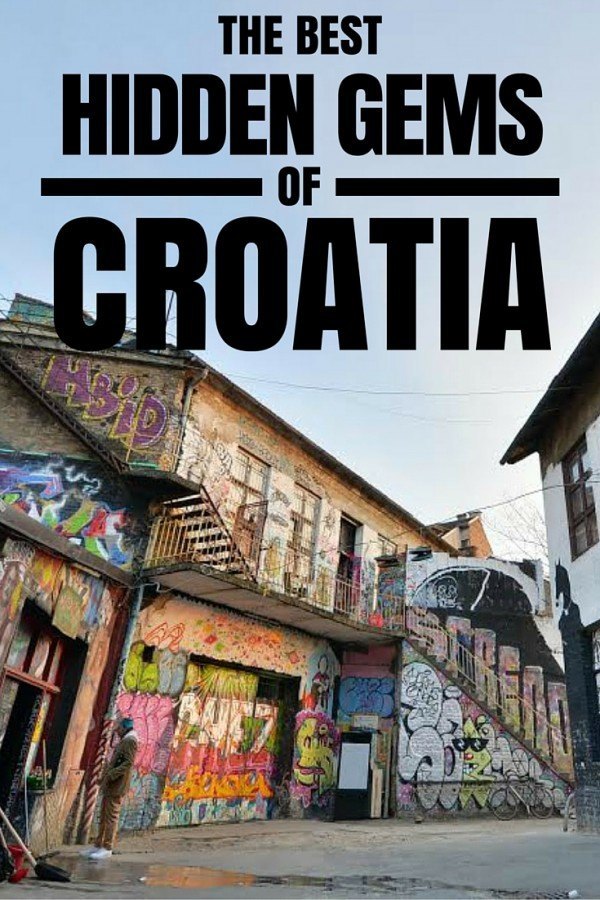 1. Medika In Zagreb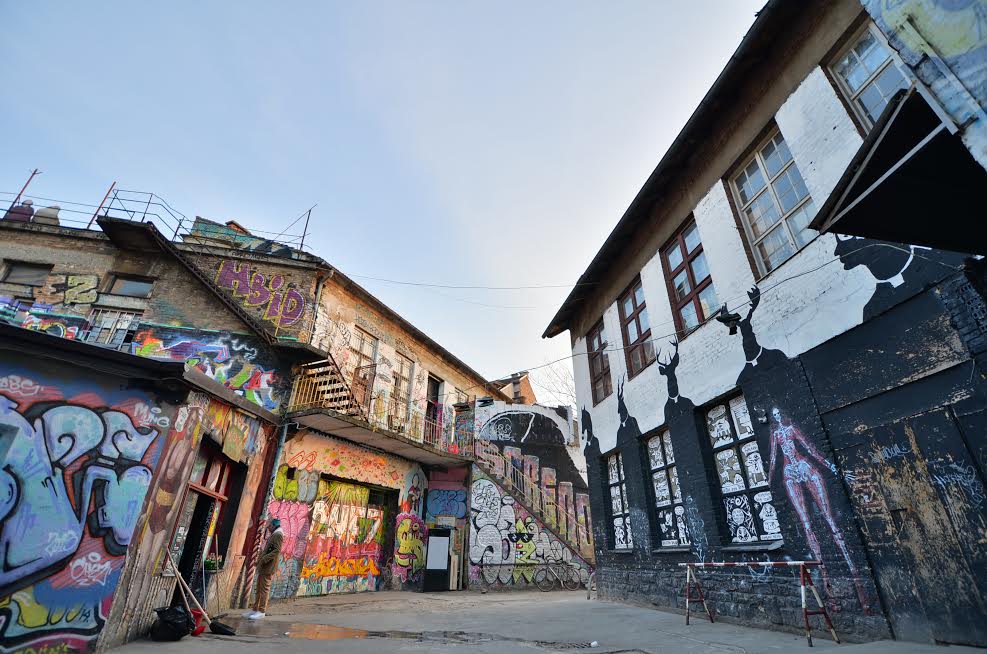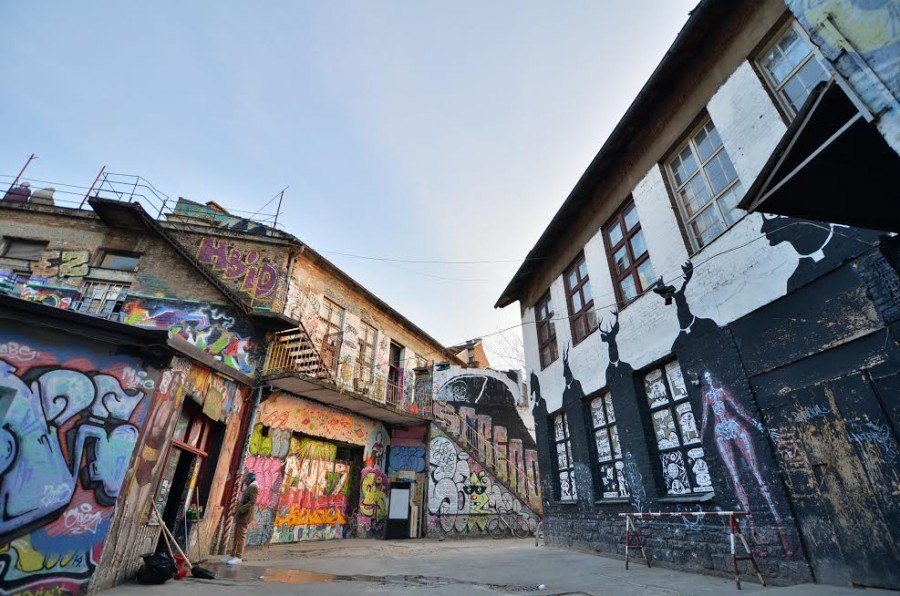 Hidden Croatia Gems: Medika
The first Croatia gem for you to discover is located in a former pharmaceuticals factory, AKC Medika is today a squatters paradise, although the collective running Medika calls it a social club. Y
ou won't get bored if you happen to visit Medika at night, with a several different spaces pumping out diverse music styles and you'll be alongside a random audience willing to interact with non-regulars.
There is a charge to enter some of the rooms, which took me by surprise, but it is still worth having a look. Even during the daytime, when you'll find the place semi-deserted and a ton of outstanding street art and graffiti surrounding you. A must see.
2. Tequila Sunrise Beach Bar In Zadar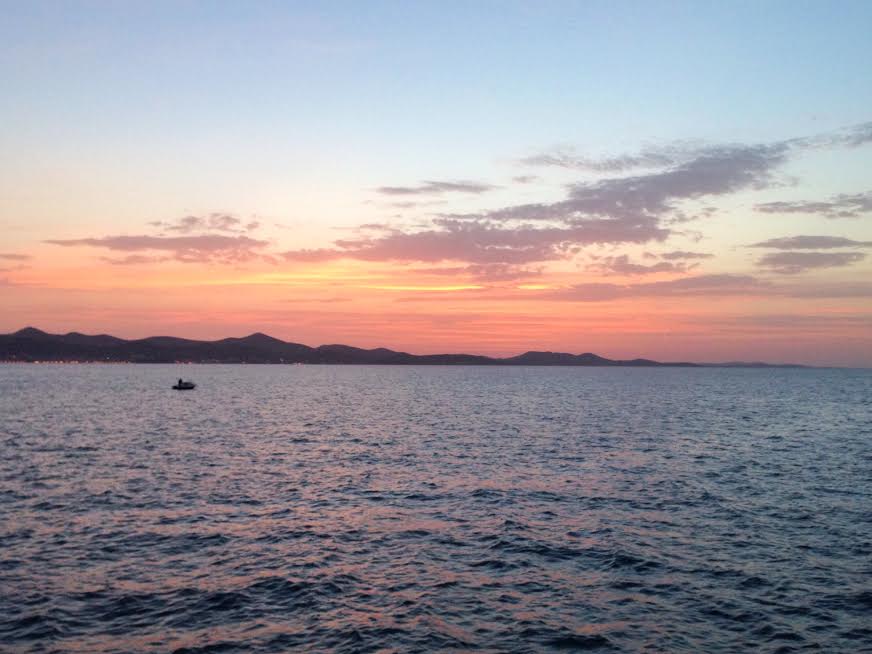 Hidden Croatia Gems: Sunset from Tequila Sunrise Beach Bar
About a 30-minute walk from Old Town Zadar is one of my favourite hidden gems in Croatia: the Tequila Sunrise Beach Bar. While it might not be the fanciest spot around, it makes up for it with an excellent waterfront location and the food and drinks.
Expect fast food fare here, like pizzas and sandwiches, but trust me when I say it's incredibly fresh. So fresh that the pita bread for the sandwiches is made when you order; and at 25 kuna for a massive, fresh, chicken sandwich, you can't complain about the price either!
Tequila Sunrise is also located on a set of cliffs that you are welcome to jump from. They aren't too high, but if you prefer, there's a ladder available for taking a swim in the sea between drinks.
Of course, like almost everywhere else on the coast by Zadar, Tequila Sunrise has a stunning view of the sunset, minus all the crowds and tourists from Old Town. Without doubt, it's the perfect local spot to grab a drink and bite to eat for those wanting to spend a few hours, or even a day, playing in the sea.
3. Porer Lighthouse In Istria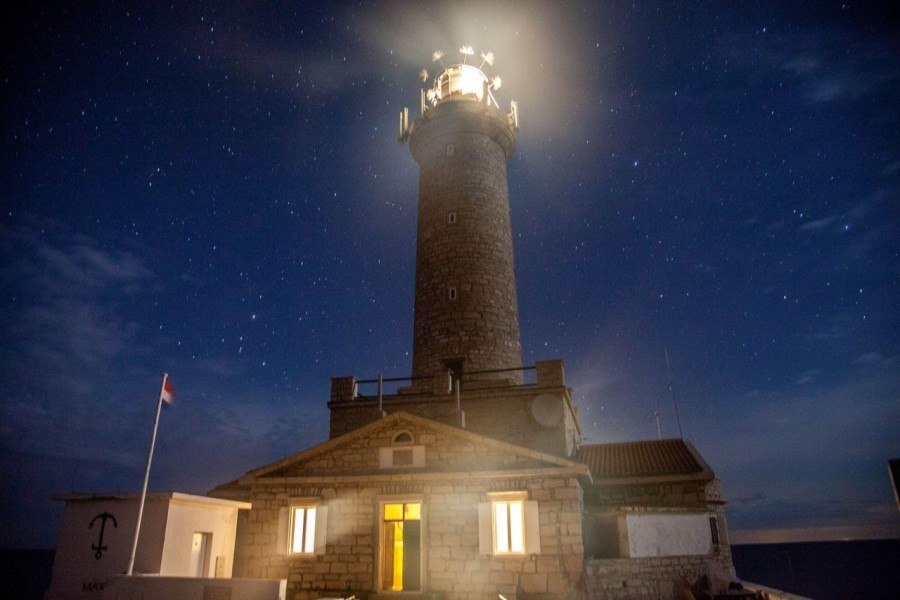 The Istria region of southern Croatia is in itself something of a hidden travel gem. Istria has everything, from the crystal turquoise water of the Adriatic Sea to the gentle hills and vineyards of its wine regions and architecture dating back to the ancient Venetians, there is incredible beauty, culture and history everywhere you look. Clearly, this is why the area is now having a resurgence of visitors from around the world. But one tiny corner of this nature and foodie paradise has stuck in my memory more than any other.
On a tiny rock of an island just 80 metres across, standing humble yet proud, is the Porer Lighthouse at the southernmost tip of Istria. Only accessible by a 30-minute ride on a tiny fishing boat, the tower still protects passing ships from the rocky coast, as it has done for almost 200 years. The pure beauty of the 35-metre tower by daytime, surrounded by the glistening Mediterranean waters, is transformed when the sun sets and the stars come into view against the clear night sky. The protective beam of light swings around the lonely rock, casting an eerie glow across the rocks and the waves that break against them. The tower becomes a ghost-like presence in the darkness, captivating and slightly spooky at the same time.
Where: Cape Kamenjak | More Info: Website
4. Kornati Archipelago In The Kornati Islands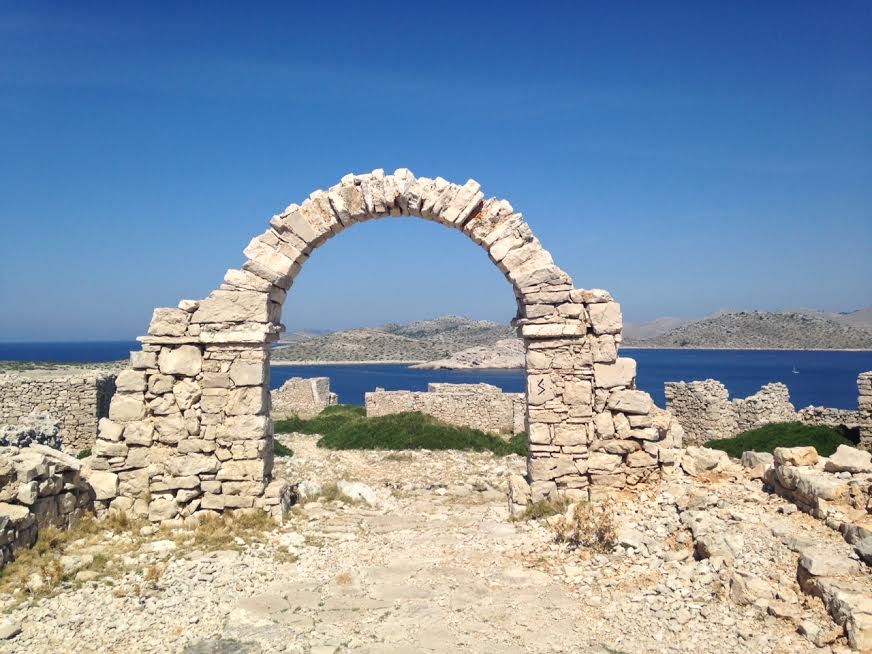 I'm most definitely not a boat person, but I could make an exception any day for the Kornati Islands. The
Kornati archipelago is one of Croatia's national parks
, formed by 150 Islands – some little more than a rock, some a few kilometers long. There's nowhere else in the world where you can find so many
islands so close
together. The Kornati islands are made of karstic rock, and vary in shape; some have sheer cliffs while others look like conical hills emerged straight from the sea.
We went on a sailing tour of Kornati from Zadar and spent the whole day visiting the archipelago, swimming in the clear waters around the islands and jumping off the cliffs. We also visited the travel gem Mana Island, where you can still see a 1950 movie set representing a Greek village. I'd love to charter a boat one day and spend a week or so sailing around the Kornati Islands, doing nothing more than eating
seafood at local restaurants
, swimming and falling asleep under the stars, with the sound of the sea as my lullaby.
5. Konoba (Restaurant) Rozario In Dubrovnik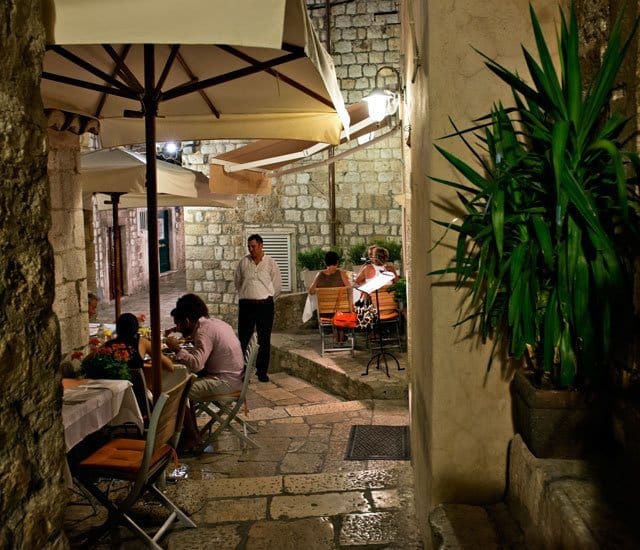 You might have heard people say, "Oh, Dubrovnik, too crowded, too touristy." And while that may be true,
Dubrovnik's Old City can be an enjoyable stay
, particularly if you know what to see, and even more importantly, where to eat. "Stay away from the main streets," advised our apartment host. "You must eat where the locals like to go. My first suggestion would be Rozario."
Spilling out from an interior space with half a dozen tables into small terraces on the street depending upon the need, Rozario isn't easy to find unless someone tells you where to look. For more than 40 years, it has been tucked far away above the maddening crowds on a dead end aside the Bratovstine Svetog Roazarija church; most wandering tourists will have given up long before they reach this unassuming location. Rozario offered us a local experience so sublime, we came back for dinner the same day after lunch where we had the place virtually to ourselves. It's easy to understand why Rozario won a
Dubrovnik Gastronomic Quality
Award for the 2014-2015 season.
The moderately priced menu boasts a
variety of local and seafood specialties
such as pasta with truffles, squid and cuttlefish, Dalmatian platters, and biftek (beef) with figs, wine and honey. The wine list is equally superb with local Malvasijas, Grasvinas and Plavac Malis ideally suited for pairing. Rounding off will have you choosing from a dessert menu that includes
traditional Rozata creme caramel
, Domaci kolac (cake), and lighter offerings of ice cream and fruit.
Hint:
get the kolac.
Where:
Rozario, Prijeko 1, Dubrovnik
| Phone:
+385 0 20 322 015
| More Info:
Website
6. Museum Of Broken Relationships In Zagreb
Sharon of Where's Sharon?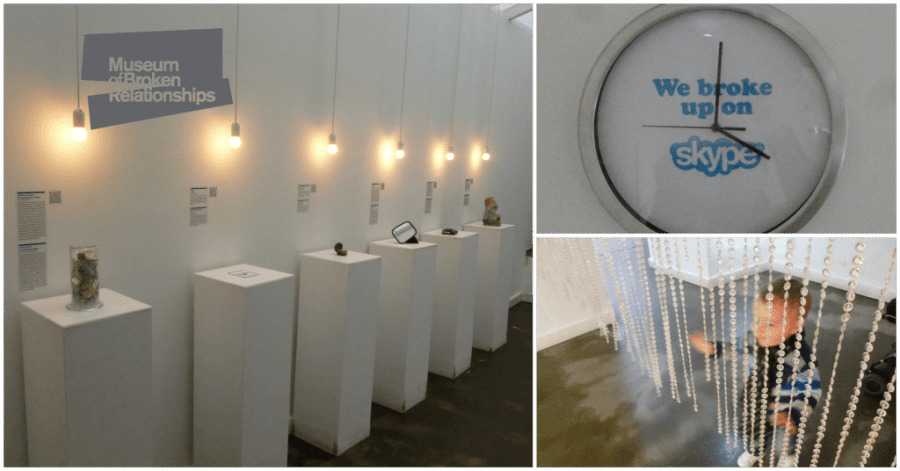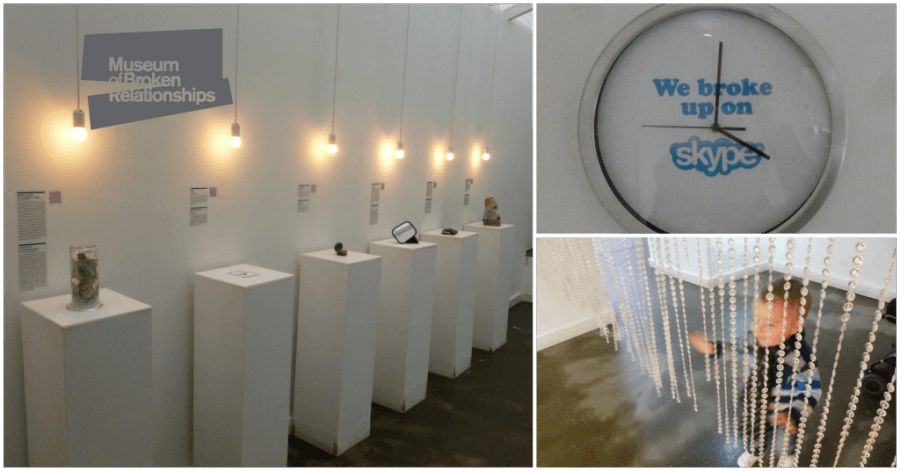 In Zagreb, we found one of the most unique attractions in the world – the Museum of Broken Relationships.
This museum consists of mementos and stories from broken relationships that have been donated from across the world. The moments range from photographs, a key, an ax, to a toy caterpillar with half the legs broken off!
The stories themselves are surprisingly engrossing. Many are quite detailed and long. Some are funny; others are heartbreaking. The relationships are not just romantic, although most are, but, it is also about the breakup of many other relationships. There is also a massive scrapbook where you can write your own tale.
It's impossible not to connect with the people behind the stories – I felt one, in particular, sounded exactly like one of my break ups! And this is a big part of the appeal. It illustrated to me how people are just the same, no matter where they are in the world. I must admit that I also walked out feeling quite sad.
If you are looking for a fascinating museum that is completely different to everything else you will find in Croatia, check out the Museum of Broken Relationships in Zagreb.
Where:
Ćirilometodska 2, 10000, Zagreb
| Phone:
+385 1 4851 021
| More Info:
Website
Croatia offers some lesser-known places that are great for recreational activities. There are exceptional hidden travel gems where you can go cycling, spelunking, and fishing. You just have to know where to look. Following are our top hidden gems of Croatia – enjoy!
7. Waterfalls & Canyons In Rastoke
Plitvice Lakes National Park is a must see on a Croatia holiday, but during peak season, solitude while taking in this natural wonder is hard to find. If you are looking for a less crowded experience, rent a car and drive 45 minutes north of the main lakes to the village of Rastoke – a Croatian mill town. Here you will find waterfalls, canyons and vistas shaped by similar natural phenomena as the main Plitvice Lakes. The area is still within the national park borders and has come to be called "the Small Lakes of Plitvice" and "Little Plitvice.""
A stop here is entirely worth the breathtaking views, a few moments of solitude, and the sounds of crashing waterfalls. The best part is, you won't feel rushed as you spend an afternoon exploring the hidden wonders of this region. Be sure to enjoy dinner in town – fresh trout while overlooking the river!
8. Parenzana Route In Istria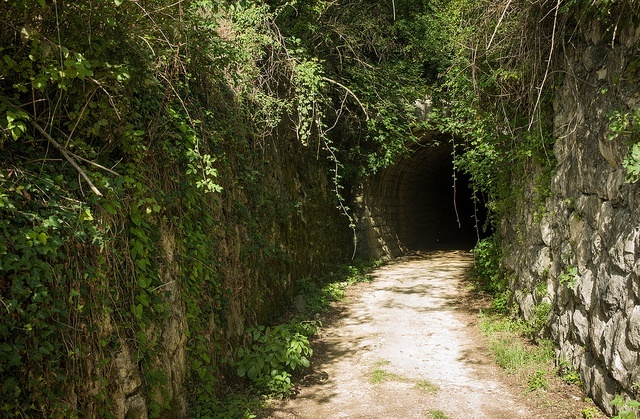 This route was once a railway line that connected 33 different locations between Istria, Trieste, and Poreč. In the early 1900s, the railway closed after only being in operation for 33 years. However, it has certainly left its mark on the region and today is known for something else. Cyclists have become enamored with the old railway line and follow parts of it as a guide for their biking trail.
Biking in Istria, in and of itself, is epic. There are great trails that wind through nature, wooden bridges that span small gorges, and wonderful urban areas for cycling. The old railway line serves as a gauge to follow the lay of the land, winding in and out through the forest, and up and over the mountainous terrain. There has been talk amongst some local enthusiasts of reviving the old railway line as a cycling/nature lovers hiking trail. Part of this project may be financed by the European Union; however, the jury is still out on a completion date.
9. Baredine Cave In Istria
You will not need the traditional spelunking gear for a visit to this hidden gem of Croatia! Baredine Cave, located in Istria, has been explored since the beginning of the 20th century and, after much exploration, was turned into a tourist attraction in 1995.
Walk through the underground cave, admiring ancient stalagmites and stalactites along with many other "sculptures" created naturally by water moving through the passages. While in the cave, stop to view the underground animal world – yes, animals have made this a habitat!
Kids and adults alike can suit up with a rope and harness to do a little climbing. If you are not used to this activity, be prepared to be somewhat sore the next day. However, the momentary discomfort is certainly worth the experience.
Artifacts are on display in the gallery for history lovers as well as an outside display containing 50+ old tractors unique to the area. Don't forget to stop in the Konobon Gallery to learn about the process of making bread, wine, and olive oil, an important means of commerce for this region.
Where: Nova Vas 52446, Poreč, Istra, Hrvatska | More Info: Website
10. Big Game Fishing Near The Dalmatian Islands
There's no better way to spend an exotic vacation then catching some of the biggest fish in the Adriatic Sea, right? These tours come complete with the captain and experienced crew that will guide you to some of the hottest spots for catching fish near the Dalmatian Islands. The fishing spot is about an hour and a half from the shore and will last all day long. All tackle is included in the price and available on board. You may also fish for smaller catches as well. However, just remember that any fish caught on board belongs to the captain and crew. They are usually good about giving you a portion and will even cook them onboard often for no additional fee. A great time and well worth the experience!
Where: Zadar & Dalmatian Islands
11. Castles & Fortresses In Hrvatsko Zagorje
Located less than an hours drive from the capital Zagreb, is the hidden travel gem Trakošćan Castle. Perhaps the most famous castle in Croatia, it overlooks a man-made lake and bountiful gardens. The exterior of Trakošćan Castle is one of the best preserved in Croatia and is modeled after the romantic castles in Germany.
Local Tip: Trakošćan lends itself to beautiful photographs, so do pack your camera and allow plenty of time for happy snaps. Once you're done with the photos, drive over the road to Hotel Trakošćan where you can eat a traditional Croatian meal.
Overlooking the beautiful green Hrvatsko Zagorje Valley is Veliki Tabor Castle. While it's not the most grand of castles, it does currently sit on the Croatia UNESCO Tentative list and offers the heartbreaking legend the of the tragic love between peasant and nobleman. Medieval workshops and performances offer castle entertainment for all ages during the peak season (April-May).
Miljana Castle also resides in Hrvastko Zagorje. Dating back to the 16th century, it is also one of the best-preserved castles in Croatia, not to mention, incredibly picturesque.
A gem belonging to the Baroque era is Castle Orsic. Built on the site of a Middle Ages fortress, visitors can enjoy a lovely park surrounding the Castle, a well-preserved chapel with a baroque styled altar and the renovated interior of the castle that has been transformed into the Museum of the Peasants' Revolt.
Find more: Castles of Croatia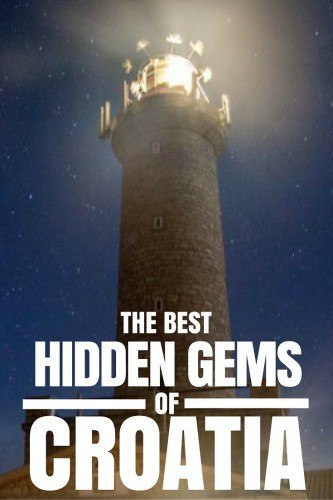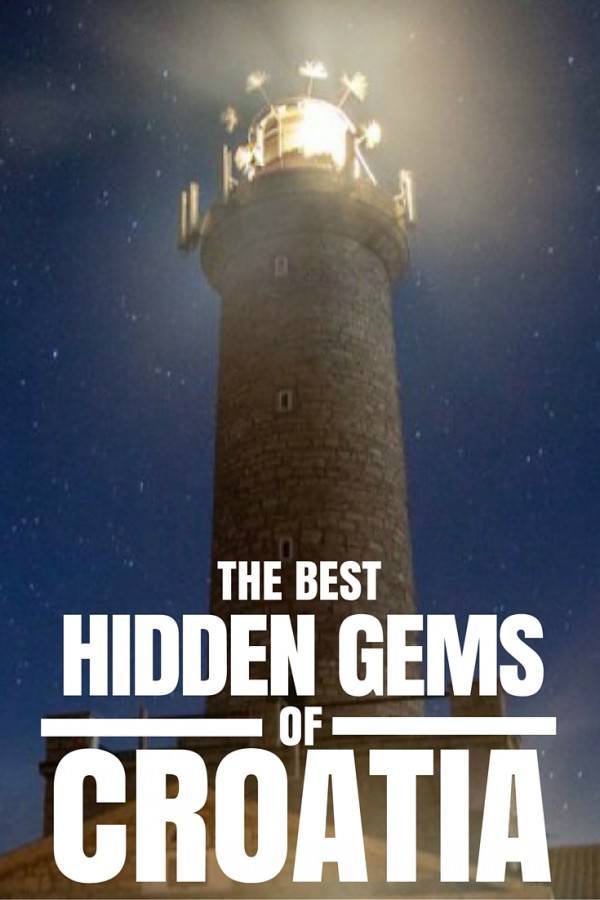 12. Kopacki Rit Nature Park
Head 12km northeast of Osijek and you will find an undiscovered Croatia and Kopacki Rit – one of the largest wetlands in Europe. Nature lovers will delight in the abundance and variety of vegetation growing in and around the Drava and Danube rivers. It is the meeting of these two rivers that has created the wetlands of this park, providing the perfect environment for wildlife of all shapes and sizes – deer, boar, beaver, fox, fish, eagles, herons and even the rare black storks. Guided tours and educational trails are available for visitors along with areas for horseback riding, bird-watching, and canoeing. The best times to enjoy this travel gem is in the Spring and Autumn when the wildlife and colors are at their peak!
More Info: Website
What other hidden Croatia gems you would like to add to this list? We'd love to hear from you!
Main photo credit: Two Monkeys Travel Group
Want More Ideas For Things To Do In Croatia?
If you are traveling to Croatia, we've got a stack of suggestions. Here are just a few:
Share