Some posts contain compensated links. Please read this disclaimer for more info.
Enchanting Castles In Romania
When you think about Romania, you undoubtedly think about Transylvania and all the stories and fables based around that region in the center of the country. The buildings here are large, opulent, and surrounded by beautiful, green countryside. Of course, whether you believe that Dracula dwelled in Transylvania or not, there is much more to Romania than that!
One of the country's most significant claims to fame is the sheer number of Romanian castles you will find there.
If you're wondering how many castles are in Romania, let's say there are several hundred! And some of them date back to the 14th century. These were built strong and to last, and for that reason, you'll see some incredibly well-preserved fortresses all over the country.
One of the most famous castles in Romania, if not the most famous castle, is Bran Castle, built in the 1300s. This is the castle which many claim to be 'home to Count Dracula,' and this is the castle in Transylvania where you'll find the most in the way of crowds as a result!
If you're a huge history lover, Romania is an ideal spot for you. Many of the most beautiful castles in Romania have UNESCO World Heritage status and are surrounded by villages, rolling hills, and architecture that hints back to Saxon and Medieval times.
To narrow your choices down a little, here are some of the best castles in Romania we suggest you check out.
Peles Castle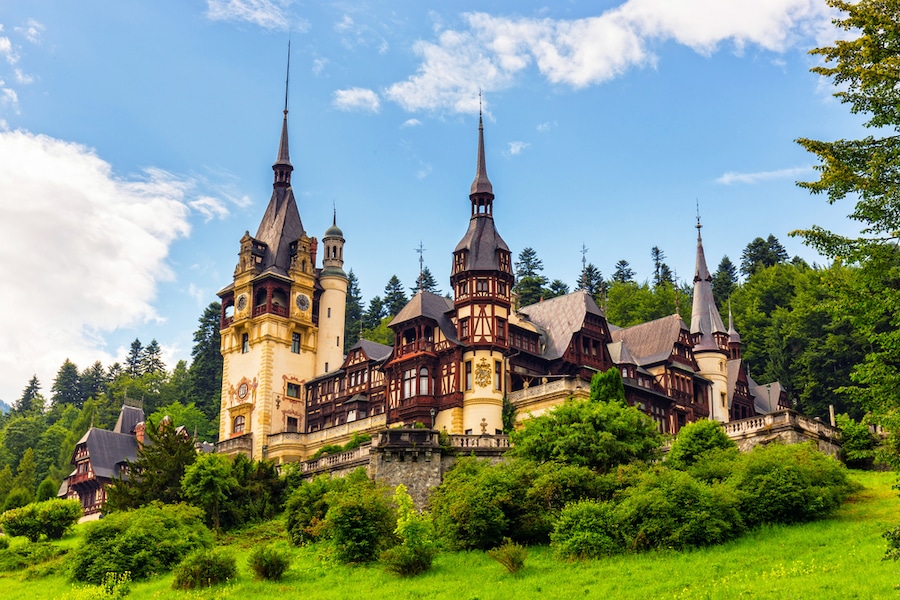 In the region of Sinaia, Romania, you'll find Peles Castle. The mountain scenery, with the Carpathians surrounding the building really, compliments the sight before you. The castle was completed in 1914, so it's not one of Romania's oldest castles, but this large fortress is one of the most beautiful, for sure.
It was initially built as a summer residence for the royal family, and it has retained a lot of its luxury. Inside the castle, you'll find countless artifacts from across the globe.
Jidvei Castle
This is one of the oldest castles you will find in Romania, construction on this building began in 1570, and it was then renovated later by Count Stefan Bethlen in 1624.
The castle has passed hands a few times throughout history and was last owned by the Haller Family until 2003. Nowadays you'll find many events held on its grounds, including wine tasting! There are also many myths around the castle, and there is one such tale that there is an underground tunnel leading to a neighboring fortification.
Bran Castle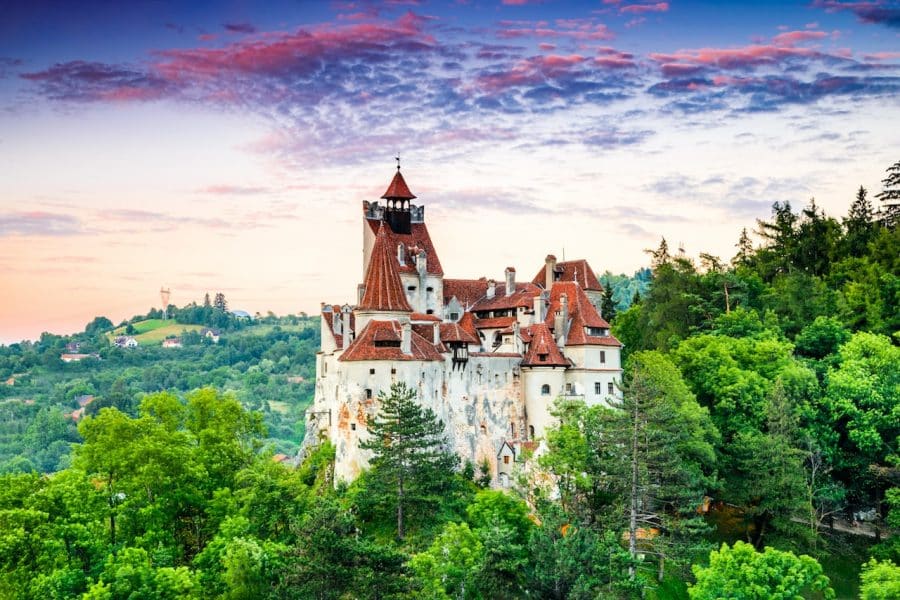 Without a doubt, the most famous Romanian castle! The castle was built by the Saxons and is renowned for being the place where 'Dracula' dwelled!
Sometimes also referred to as the Dracula fort in Romania, the castle has that iconic medieval appearance. It has dark corridors and rooms, towers that point high into the sky, and stunning green countryside.
This is a top tourist spot because of the legends surrounding it, but we can't take away the beauty of the building. This is a spectacular structure by all accounts! You'll find this stronghold near the town of Brasov near the historical border with Wallachia. This is also why Bran Castle is sometimes also called the Brasov Castle, Romania.
Rasnov Citadel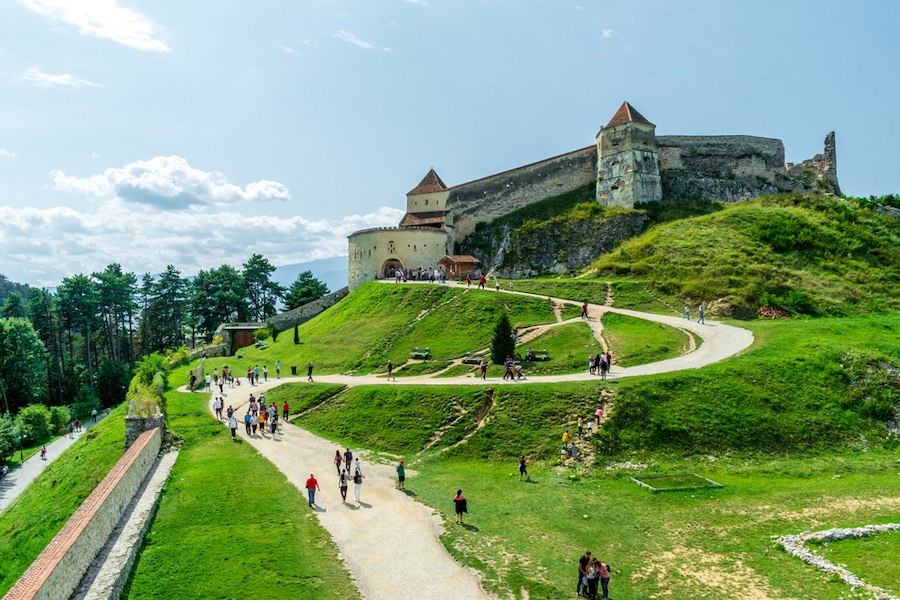 This is another of the many Romanian castles in Transylvania built to protect the region from the Ottomans. It was an ancient castle completed in 1225 and underwent several renovations throughout history, as it was damaged in various wars and invasions.
There is an interesting story about this citadel in Romania, which says that two prisoners from Turkey were ordered to dig a well due to there being no water in the area. The dig took 17 years, and you can see carvings from the Quran on the walls where the prisoners were working.
Corvin Castle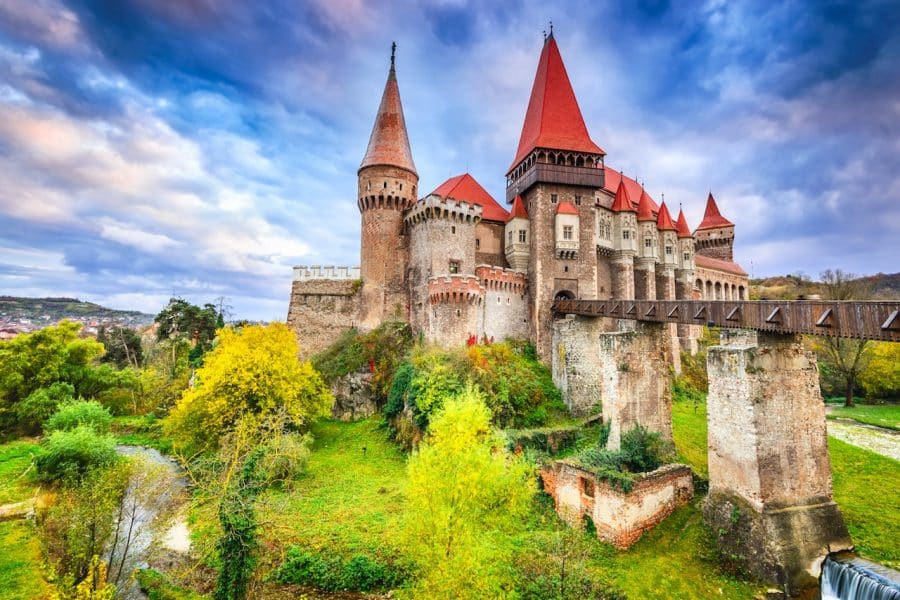 Corvin Castle has a fairy tale-esque look, but it has a somewhat mysterious history behind it, making it a top-visited spot in the country.
The castle is gothic in style and dates back as far as 1446. This is where Vlad the Impaler was kept as a prisoner, and this imposing Romanian fortress is also connected with the Dracula legend. Basically, this bloody history has intrigued people for years!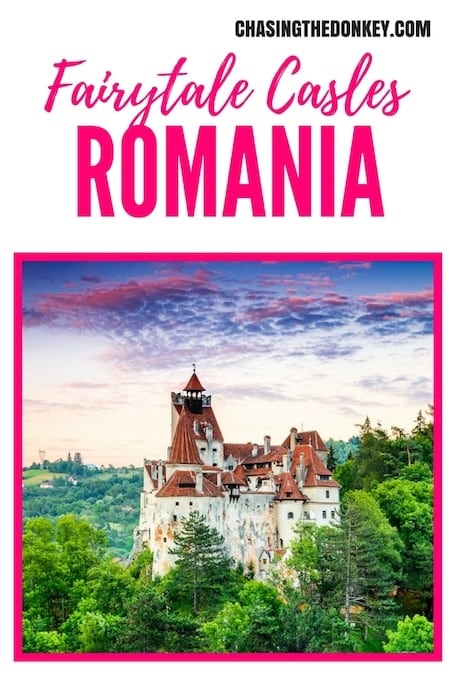 Sturdza Castle
If you're looking for a scene for romance, head to Sturdza Castle! Located in beautiful Miclauseni, the castle is surrounded by a pristine and calm lake with centuries-old trees.
The castle has Moldovian roots and was built by a family high in social standing. Built in Neogothic style, the court is one of the most impressive you'll set your eyes on and one made for peace and quiet.
Fagaras Citadel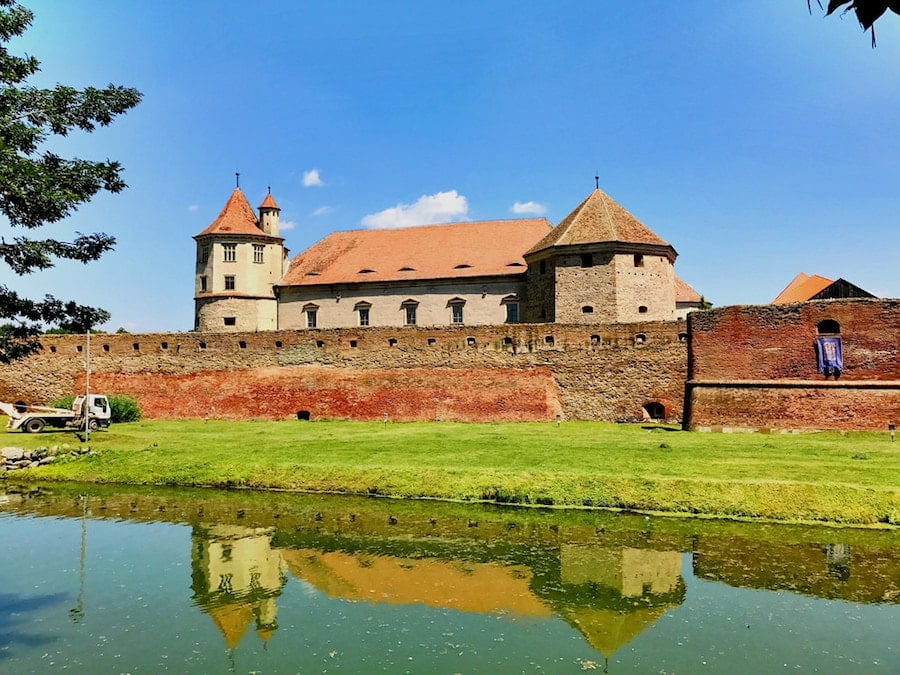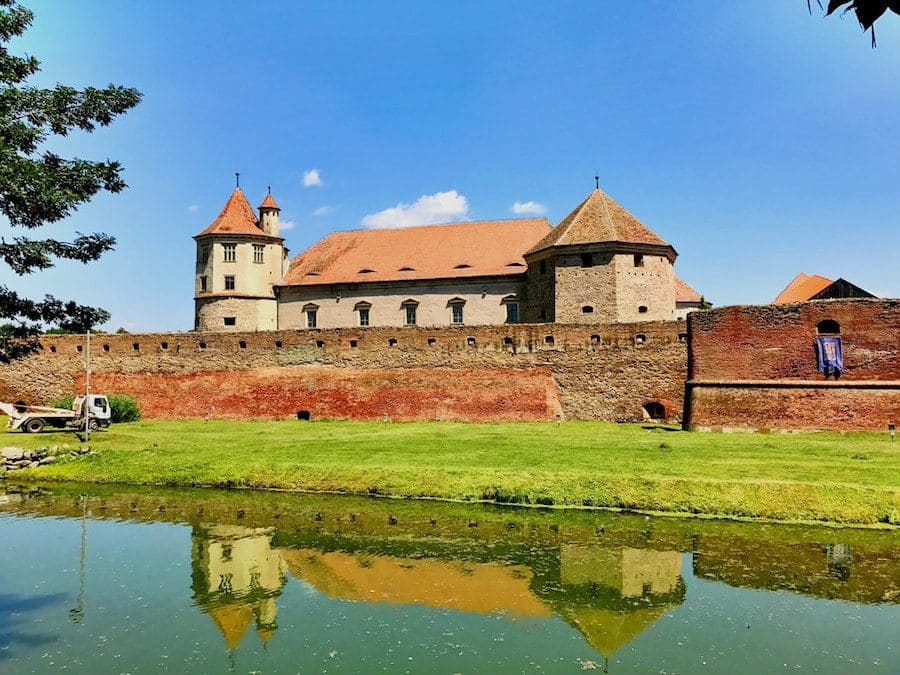 Fagaras Citadel's building began in 1310 and was designed to defend the Transylvania area from the Ottomans and other invaders. This wasn't wildly successful, as in 1541, the castle was actually attacked and captured before being returned in 1599.
There is a bit of a bloody background to the castle, too, as it is the site where torturing was carried out before bodies were disposed of via a trap door into the Olt River. The castle went on to become a prison before turning into a museum, as it is today.
Banffy Castle
This particular castle has a very attractive exterior, and it was designed by an artist from Vienna. The castle has stunning parks and walls, and there is a slight baroque edge to the building too.
You will see a lot of statues around the gates too. Dating back as far as the 15th century, the castle was also a hospital during 1944, during the war, before again being converted into a children's hospital and a farm. These days, the castle is on the protected list, and a lot of work is being done to keep it in exceptional condition.
Cantacuzino Castle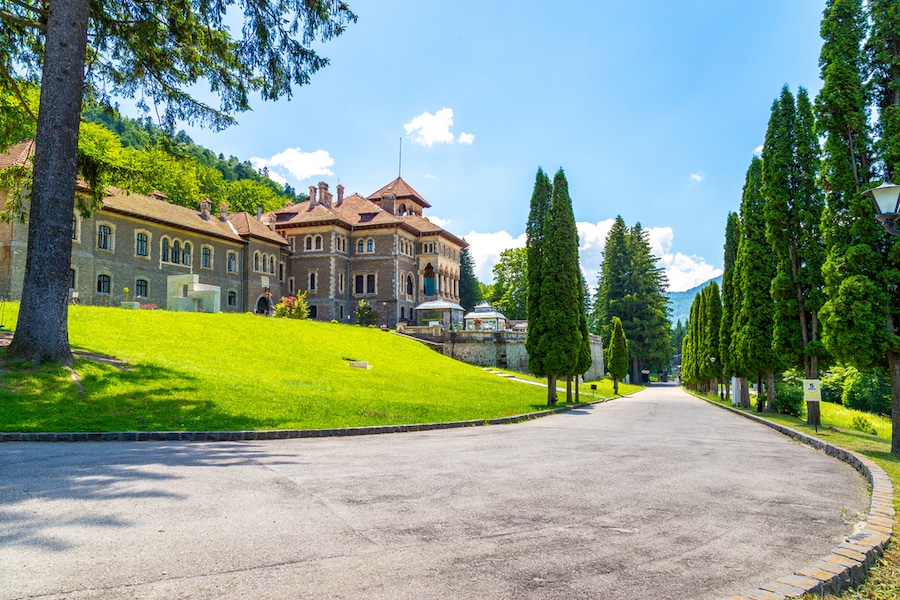 Cantacuzino Castle these days is a museum, and it is a very popular one at that.
You will find many heirlooms and nods to the important Cantacuzino family, and you can see paintings of them on the walls if you want a more visual take on it all. The castle was built in 1911 and is in Neo-Romanian style.
The castle belonged to the family until 1948. The architecture is stunning in style, for sure.
Of course, Romania isn't all about castles, but how can you ignore them when they're so old and beautiful? Did we miss a castle? Let us know below.
Other Romania Travel Blogs You Should Read
Share